Two months without update? Does that mean we did something great? Yes, that's what it means. I had some fun deleting all those source-files I don't like, then I rewrote them. Here is a little chart I made: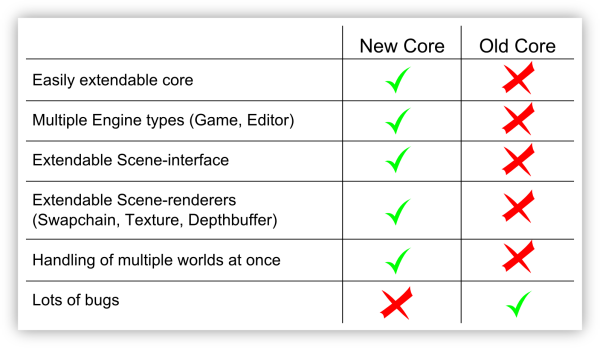 Looks pretty funny, but it is true. The new core beats the old one in almost all cathegories. We can even create little "sub-cores" which run independent from the main-core.
The editor-core is one of those, the game-core will be another one. And there will be more, a profiling-core maybe
There is also a new design of the rendering process. We now have multiple rendering interfaces which can all render different scenes to different targets. With this, we can render multiple viewports pretty easy. Also reflections and shadow mapping will be easier to implement.
The headline says something about GUI. Can we see it?
Sure, here you go (work in progress):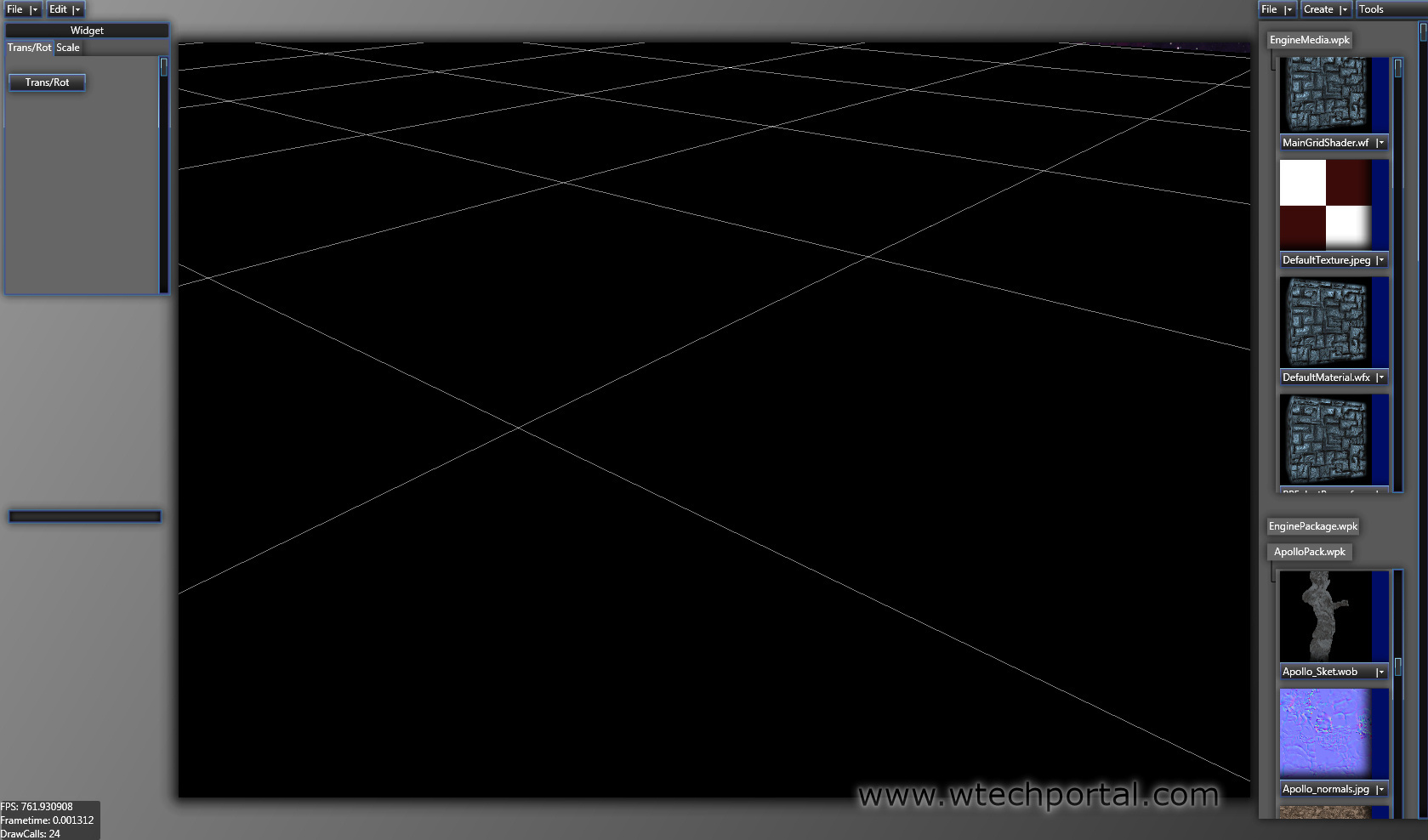 (click to enlarge)
Much better, isn't it? We now have real preview pictures in the browser! Even meshes get rendering into this little thumbnail!
If you want you may collapse your packages by pressing on their names, this will give you more overview and will maintain a fast workflow.
We've also planned to make the browser extendable to the left, so you can have two, or three, or even more rows of thumbnails on your screen. Will work best with a widescreen monitor I guess.
What's about Rendering? Better Graphics?
Oh yes, better Graphics, indeed. I did not only rewrite the core, I also changed a "few" things here and there. Hell, I even switched the whole lighting model!
And this is why you only get this unlit screenshot without much to see: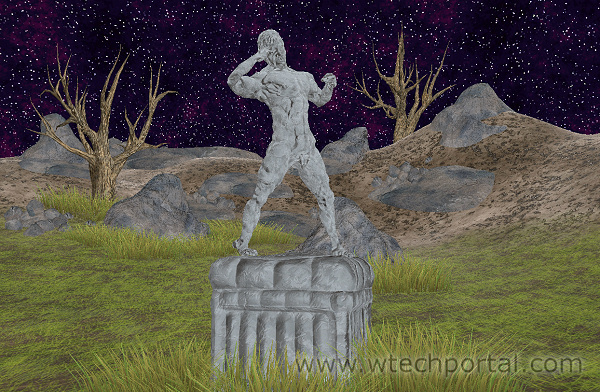 I said above that there will be 3 more news postings about the core-update. We will extend this map with each news posting.
For more information, more updates, or questions to the team, visit [w]techportal: