It's been a while since we last revealed a new character! Today we're revealing our tenth survivor!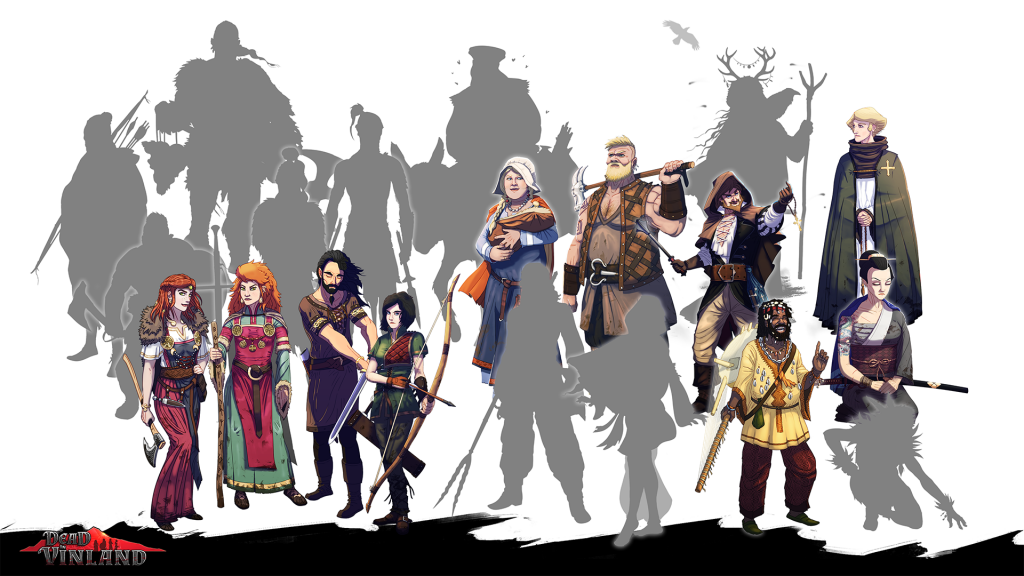 So, let's introduce our Chrisitan Monk: Angelico di Pietro, or Brother Angelico!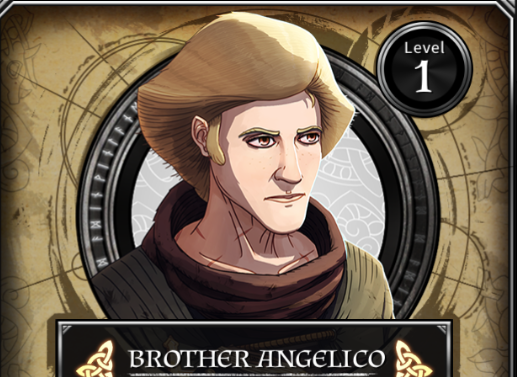 Angelico was born in a strongly devout family of poor farmers in the kingdom of Italy. His father used the bible as a weapon to educate his children rather than as a book, but Angelico's parents died when he was a very young so he was sent to the custody of Fra Giovanni, the local abbot, to study the Writings with his fellow monks.
Even if he spent most of his life as an orphan, he always looks at the bright side of life. As he says, when he started his training as a monk he gained plenty of brothers and sisters.
Angelico is a Christian Monk. In the tenth century, Christianity had spread throughout much of Europe. However, Eirik and his family are pagan Norsemen, so if they meet there may be religious tensions arising inside the group. Or maybe some will find comfort in the Teachings? Hard to tell if everyone will get along, but you can be sure than the good-natured Angelico will do his best!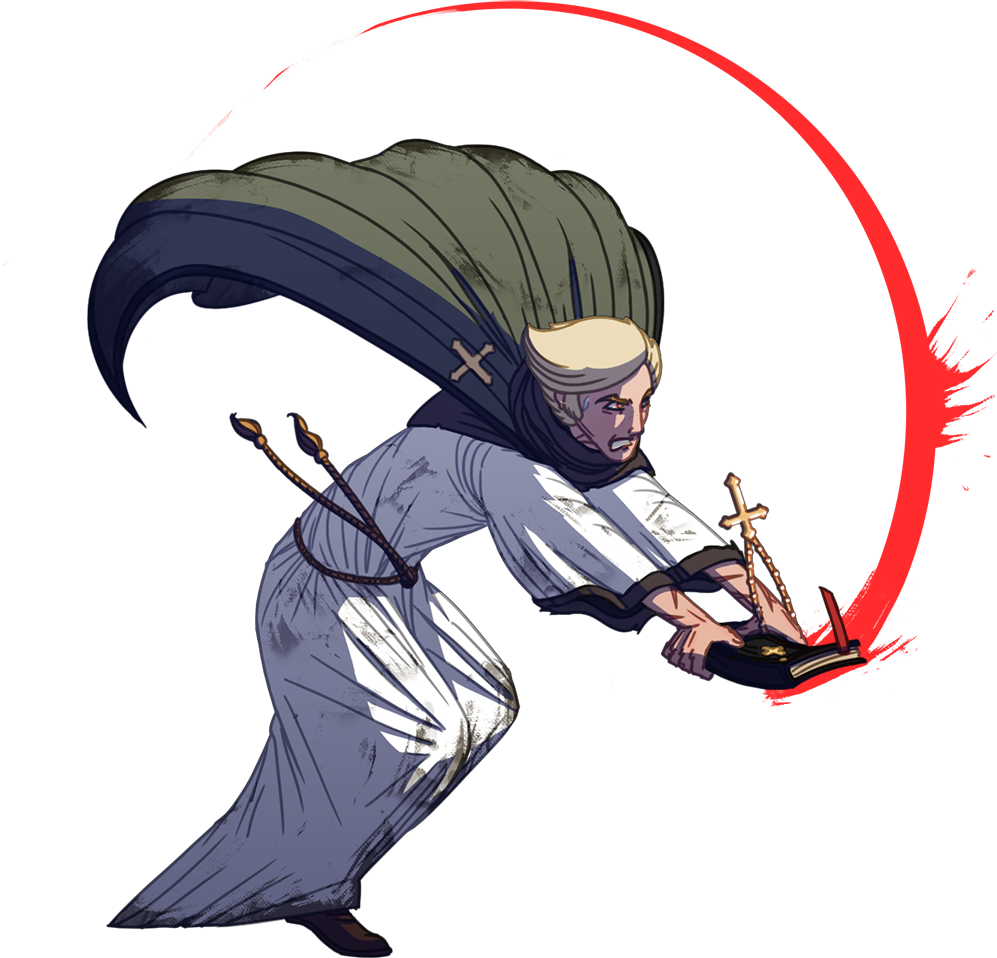 Even though Angelico firmly believes in the Bible and in God, he respects other people's beliefs as well. He is the kind of priest that won't try to directly convince others that his beliefs are better than theirs, but will gladly talk about the Teachings, and take time to explain to people interested in his faith what it is all about.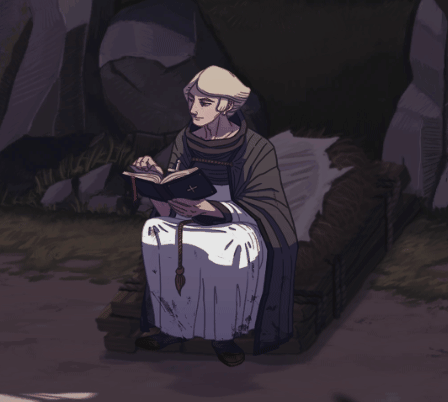 In Dead In Vinland, we have many characters that are rather… Wild… So Angelico will make a good balance of calmness and benevolence.
Being of the same age as Kari, the two will certainly have many interactions, but who knows how they will get along? It will be interesting too to see how a rather frail and non-violent character will fare in survival conditions. He wants to do his best, but won't he be just a burden for the others?
Despite his weaknesses, he will try his best to help the family in any way he can, and his good mood will bring a welcomed respite from all the hardships and conflicts there will be.