Developer's Log 2
Hello everyone. Lots of things been added to the game since last update, so lets roll...
Update
New features now included:
Ability to choose from 12 unique decals, colorize them, and apply to your car.
More control panel features now working. Mileage counter now records distance you covered in game, even if you change car. In future, maybe, this feature will be car-locked.
Improved AI. Now opponents cars will try to stay closer to best track path and use more aggressive maneuvers. Although there still some work needs to be done.
Updated some car mechanics. Now water and dirt will make you experience some difficulties. Actually dirt and rear-wheel drive will make ideal platform for some crazy "donuts".
New camera [2] movement now designed to bring you more arcade feel to the game.
Front lights [L] and brake/reversing lights now introduced to the game.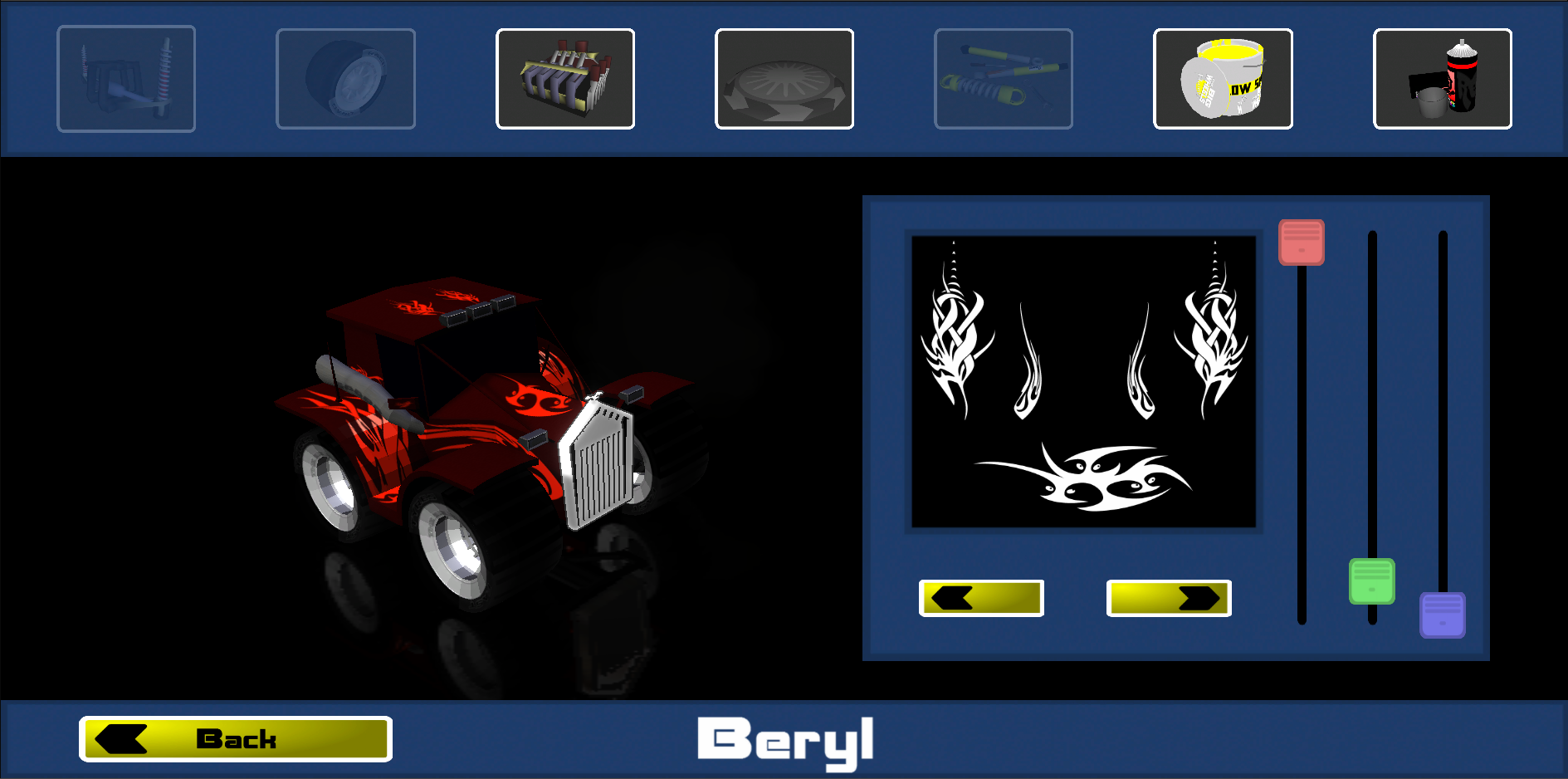 Hope you enjoy the game. You can now play/test game online. Please be advice, there is early stage of development, so you may experience some glitches and find some bugs, so please do not hesitate to PM me if you think it is appropriate. This link will be available until proper alpha stage.