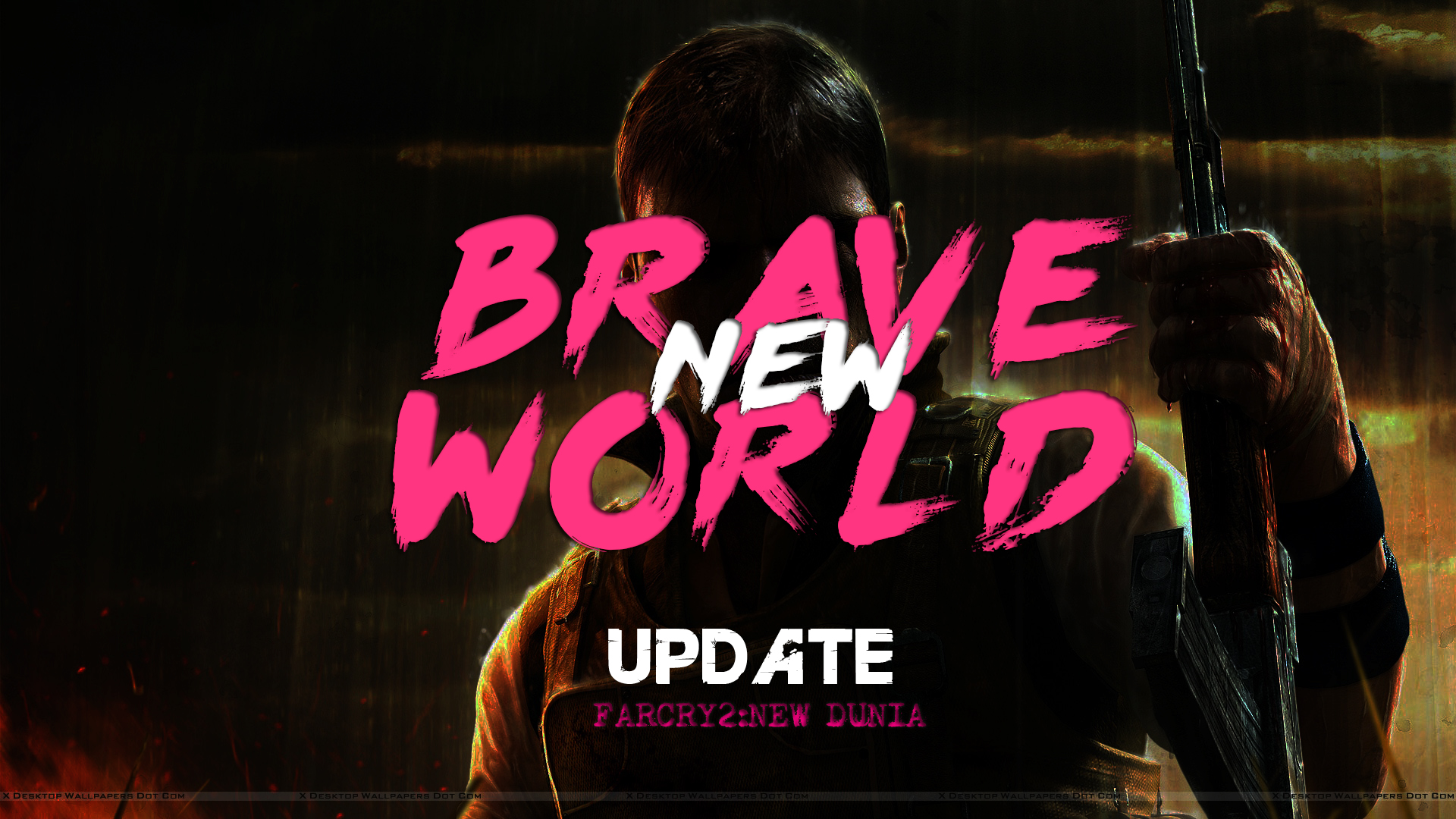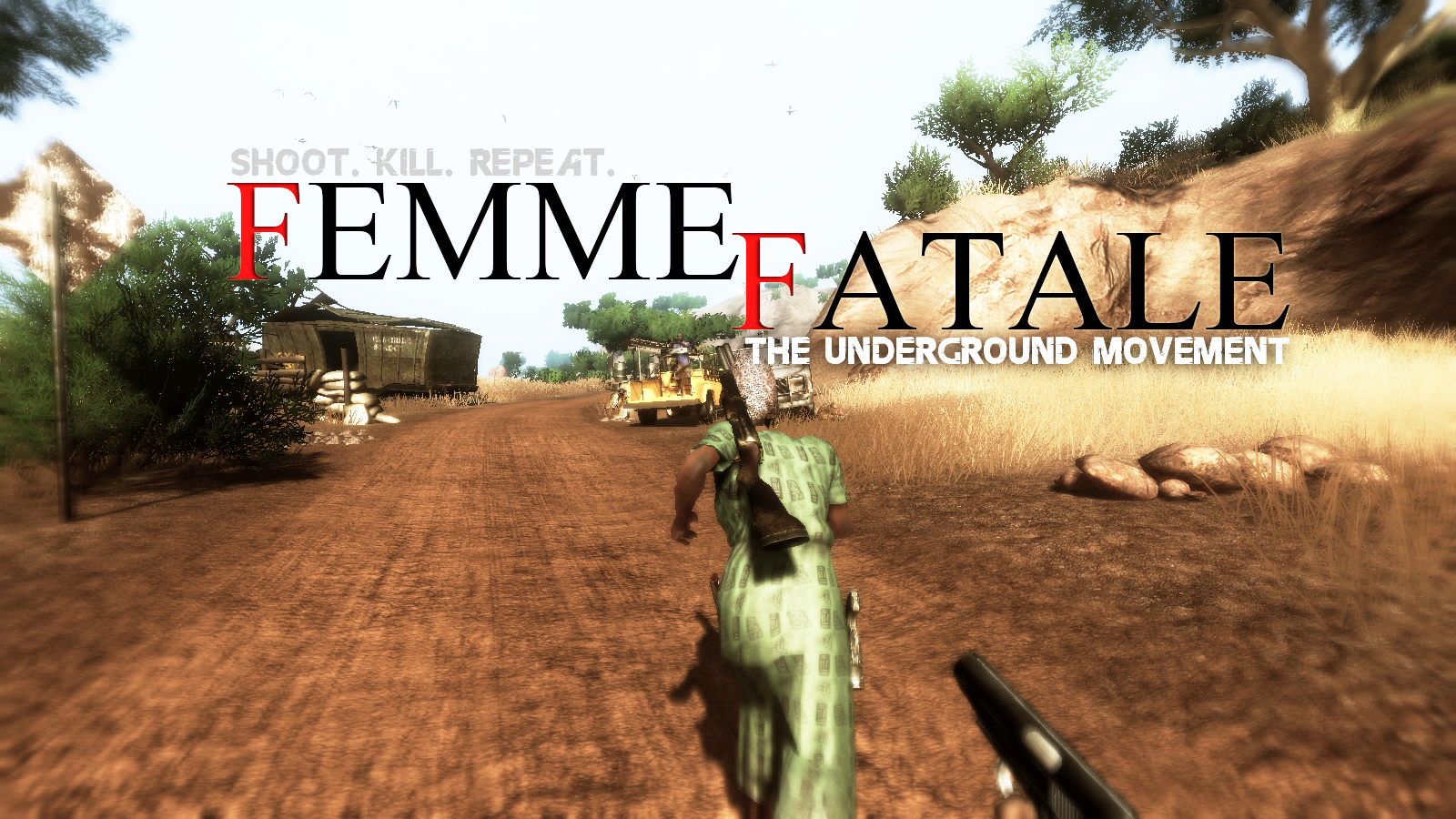 Form Mothers With Love
When the men in this land are fighting for power,territory, taking children away from village to raise them as blood thirst war dogs, a new force stands strong and swears to protect their youth and take back what belongs to them, with anything they can find and by any means necessary.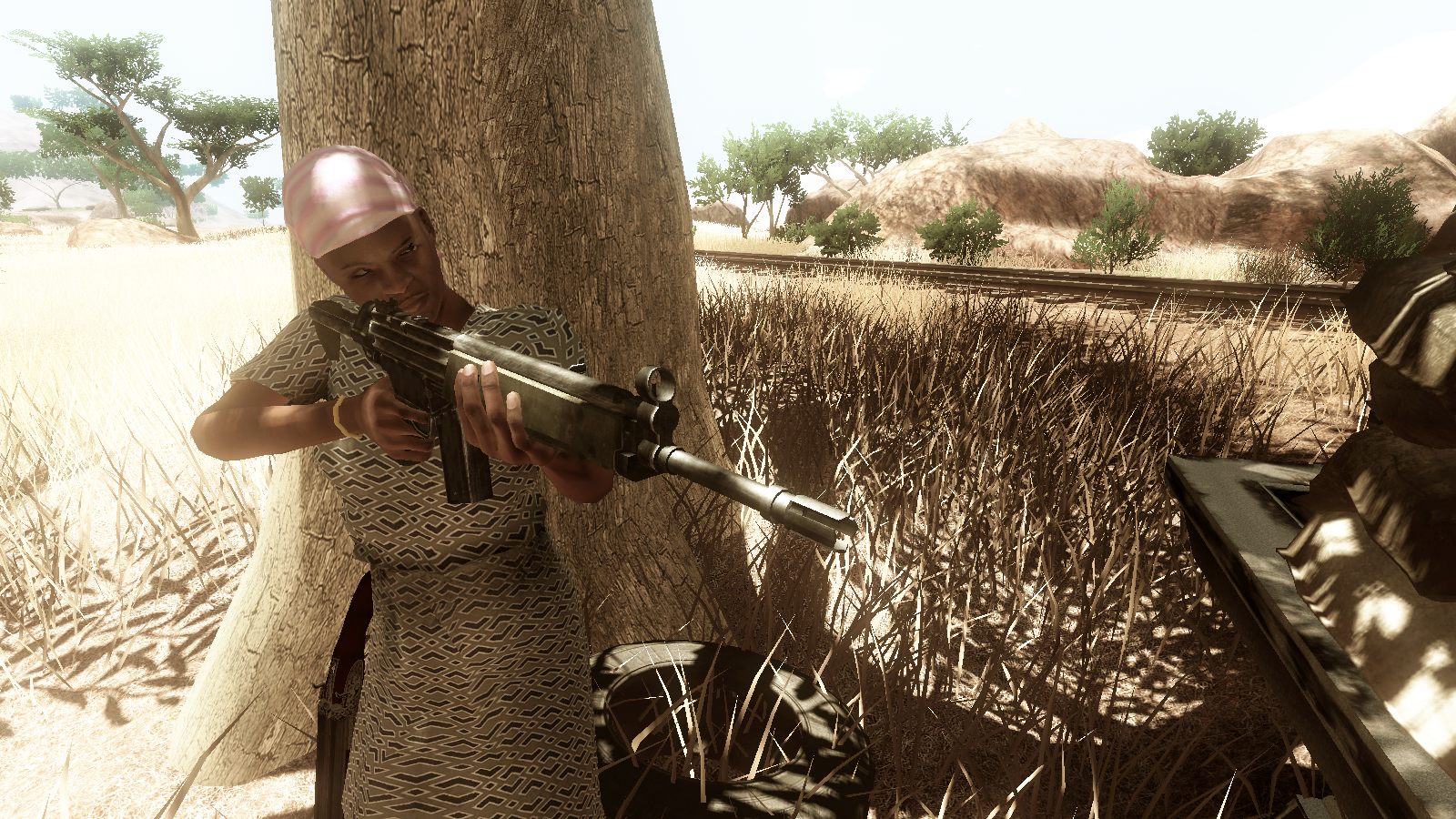 "Where's my boy?"
Just like the former "Apocalypse Now" Update, these brave mamas(/girls) are here to fight for their land and for their loved ones, from the evil hands of warlords and soldiers of fortunes, they are friendly to the player, and will react to any danger or conflict that is around them. But don't expect them to help you, remember, you, are an OUTSIDER.
---
The Intel
These are some useful information to recognize an "Underground Movement" Fighter:
Sex: Female
Race: Black/Indigenous
Outfits: Dress or Tees with Short with local/cultural patterns, most of them don't wears shoes.
Equipment: Second-Grade rifles and handguns, sometimes there are saw-off shotguns or rusty M79 grenade launchers.
Vehicles: Jeep Rover with a mounted M249 machine gun.
Behavior: Mostly patrolling by Jeeps, but sometime on their bare foot, most of the time they come with two people, sometimes three people as a team.
Reaction to Player: Friendly, but their untrained grenade toss may hurt the player, player's bullet won't hurt them, only player's explosive, fire(eg. Molotov), crush impact and machete stealth kill could hurt them.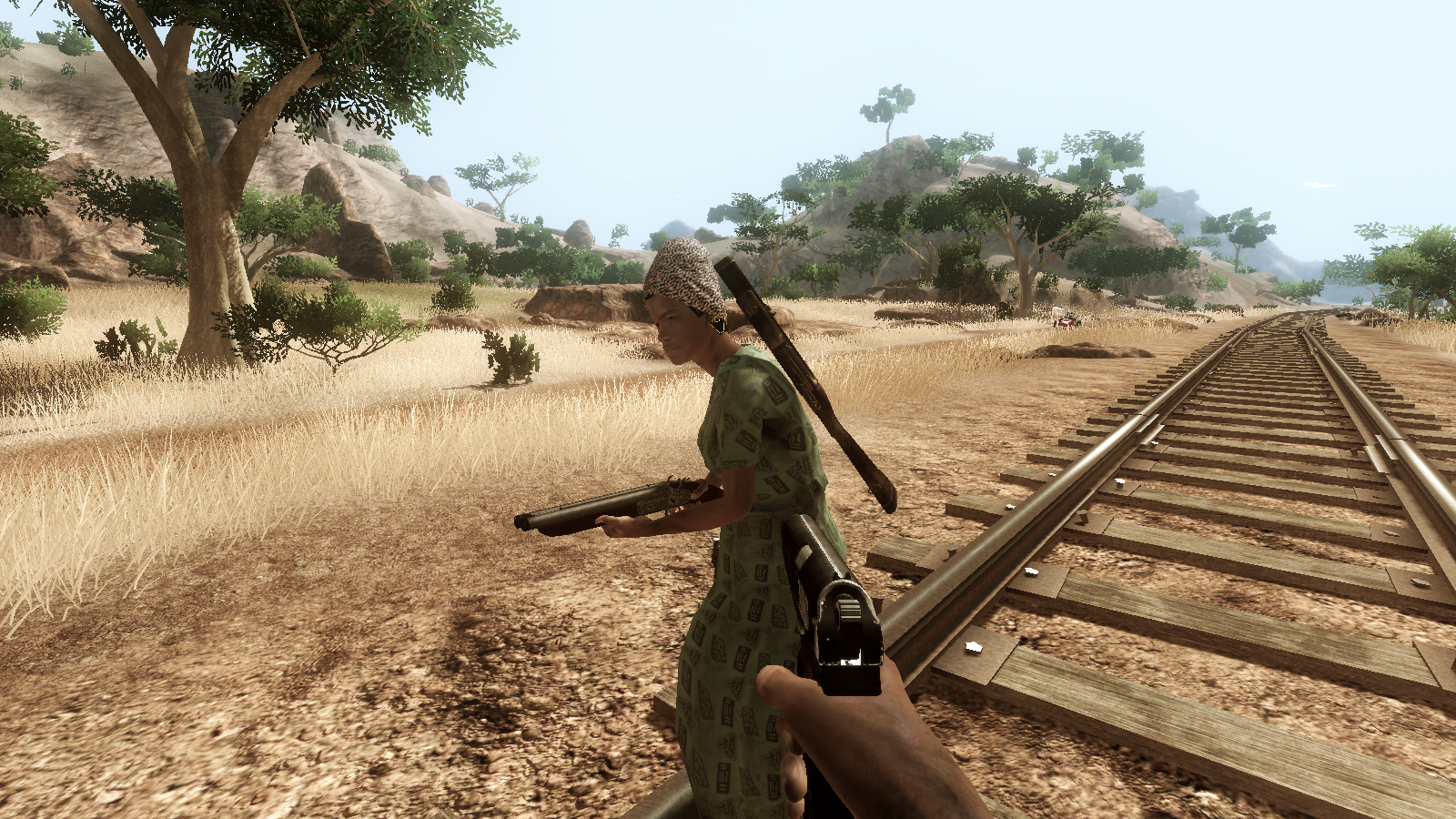 "Back away kid, I'll take care of this."
---
I Work Alone
Now the player can join the fight with them, but MAKE NO MISTAKE, they don't have the responsibility to take care of the player, they only fight for their people, they will surely glad to have any help in a combat, but remember, you are here for one mission and one mission only--- hunt down the Jackal. You are not for them, and so are they.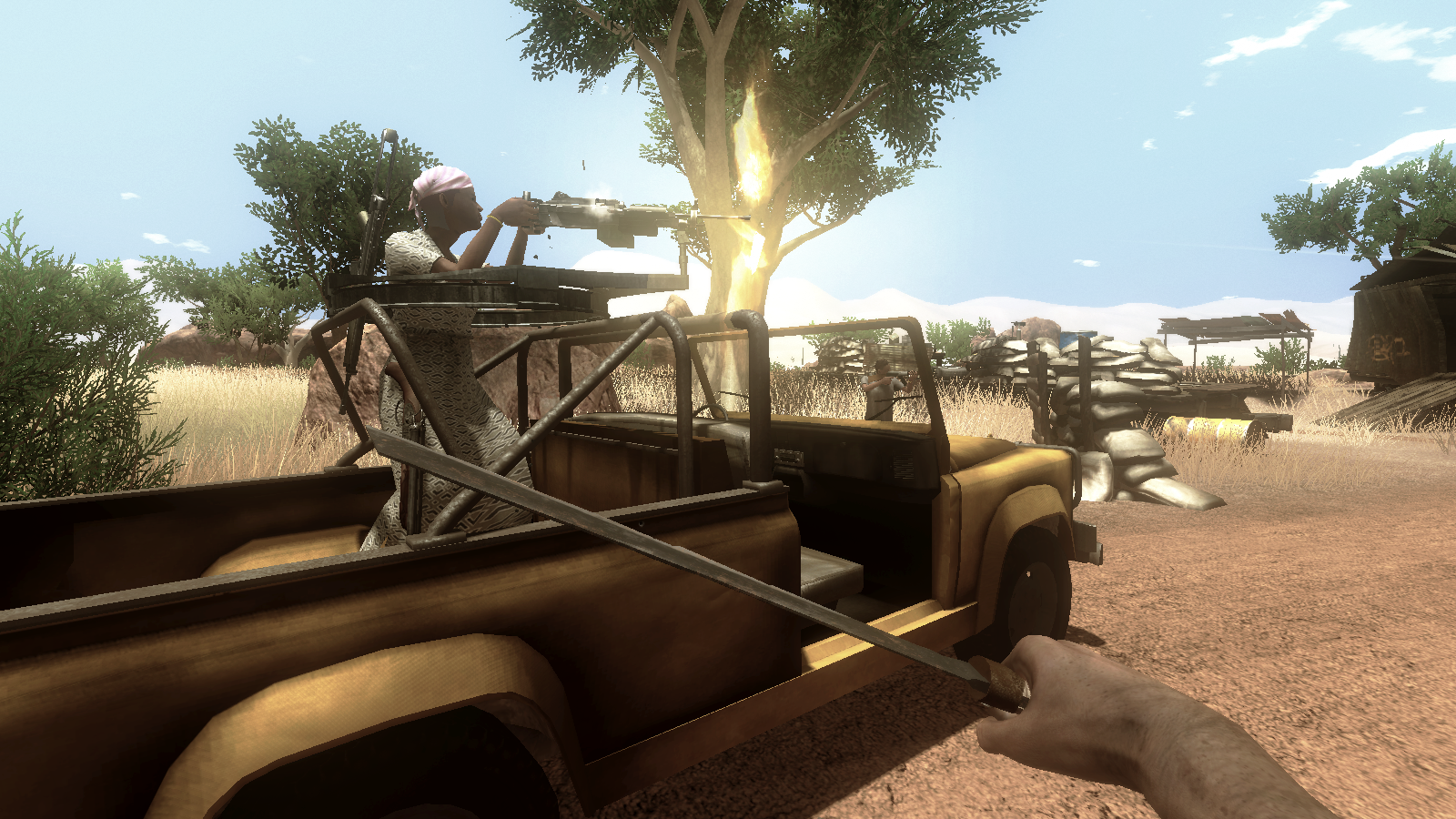 Trivia
I'm just a reporter.😂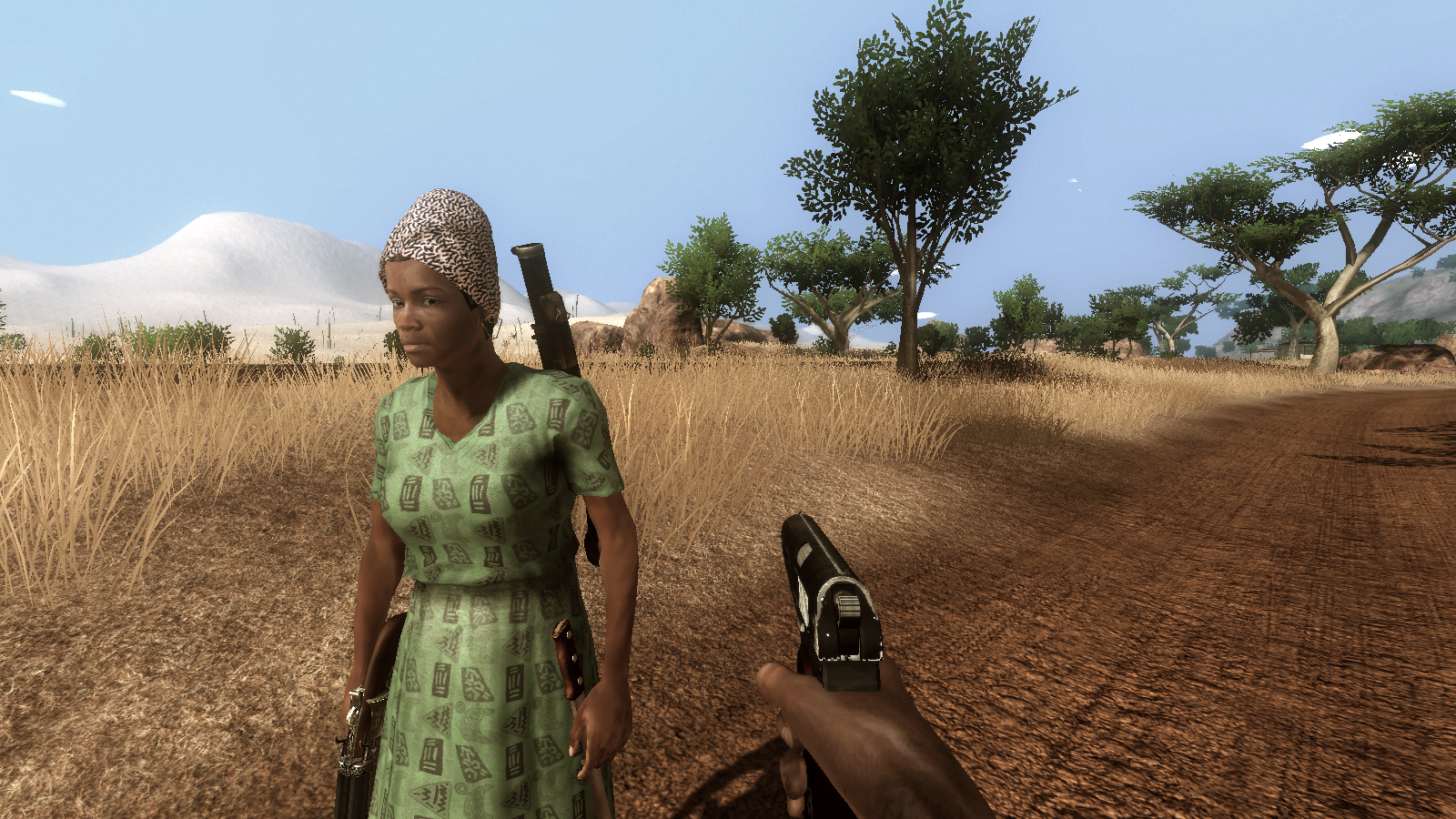 "IS he stalking me?"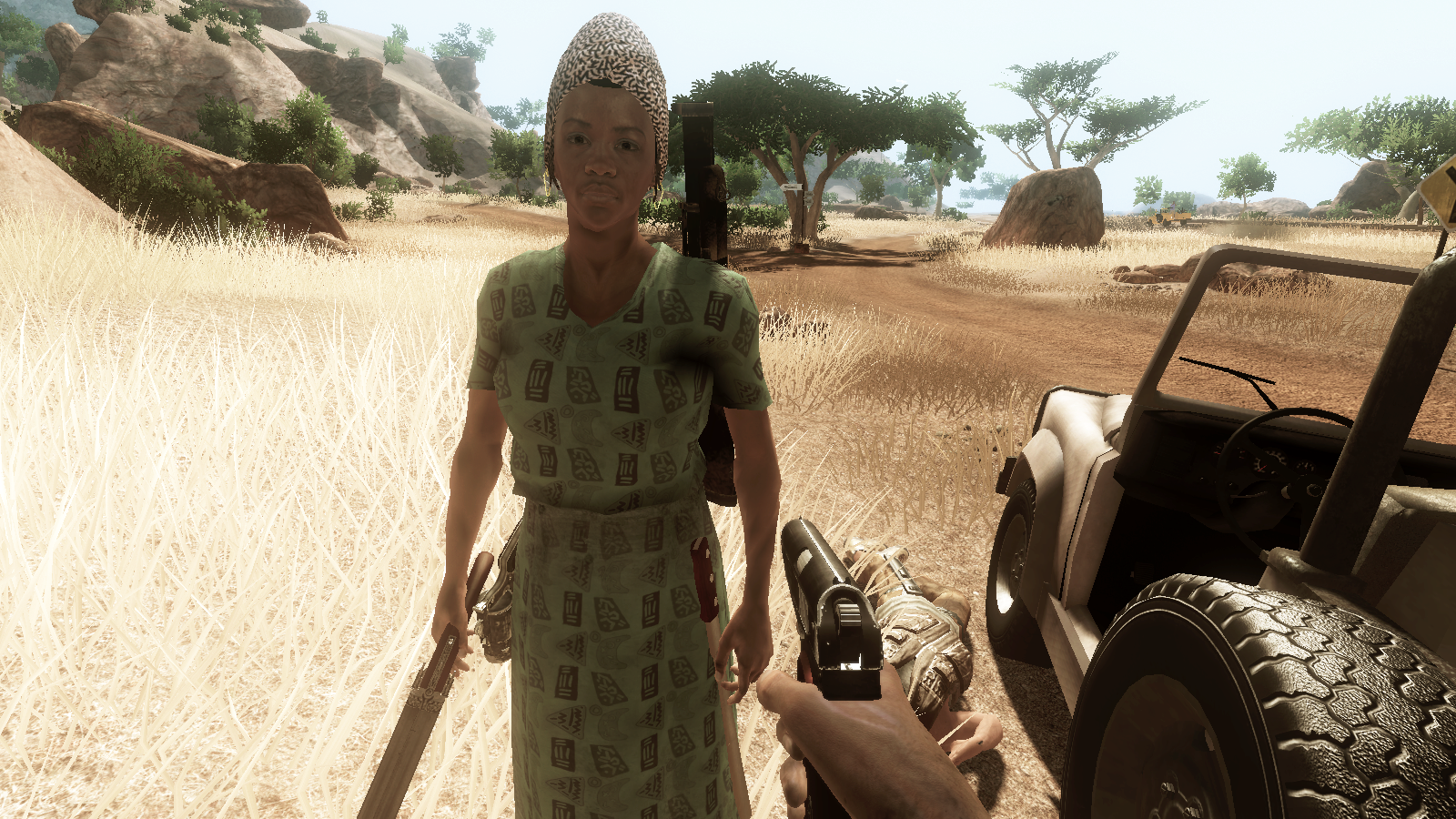 "Stop following me or ELSE."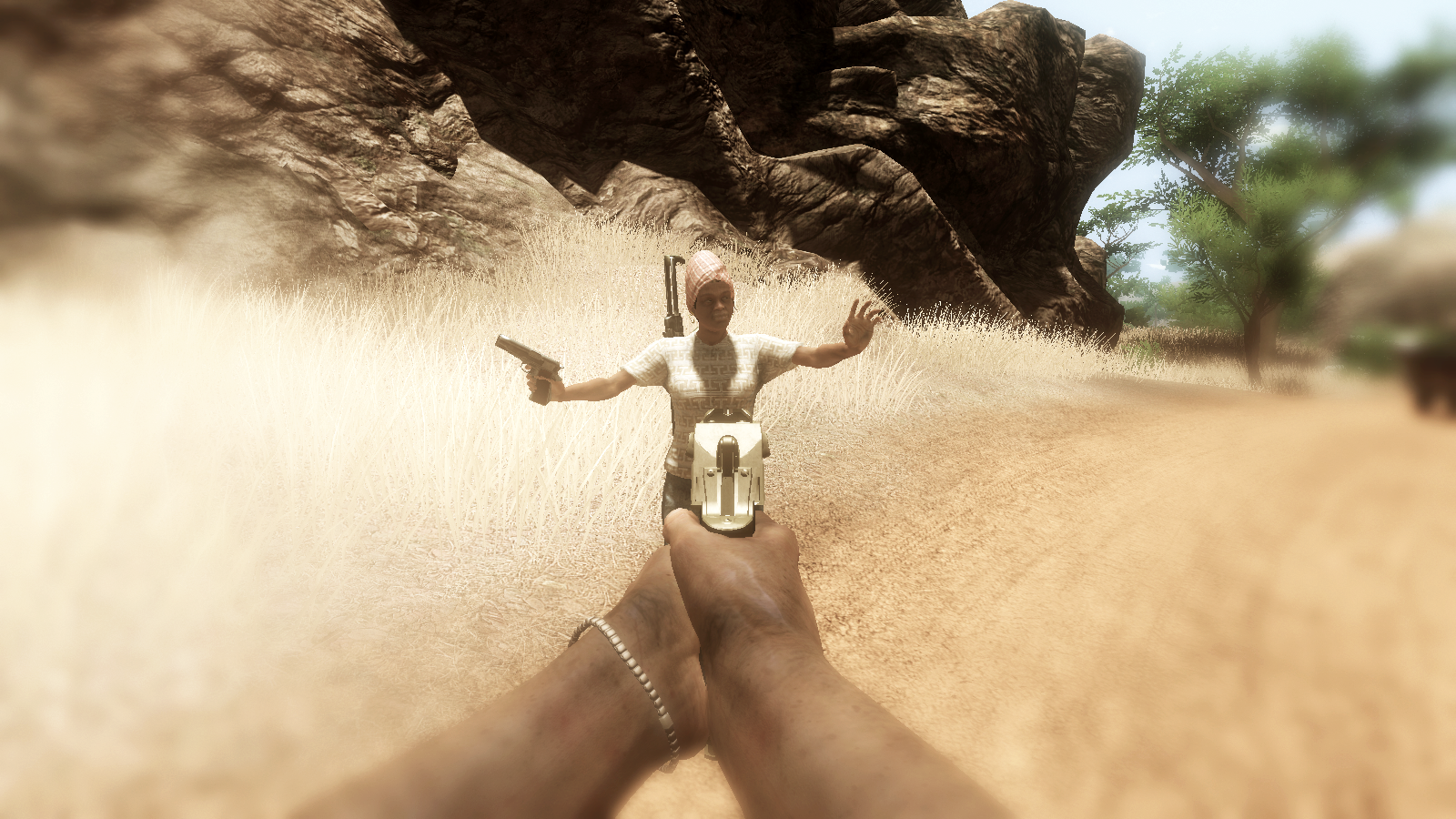 "I don't wish to fight a woman, ma'an"
---
Others
"THE full experience"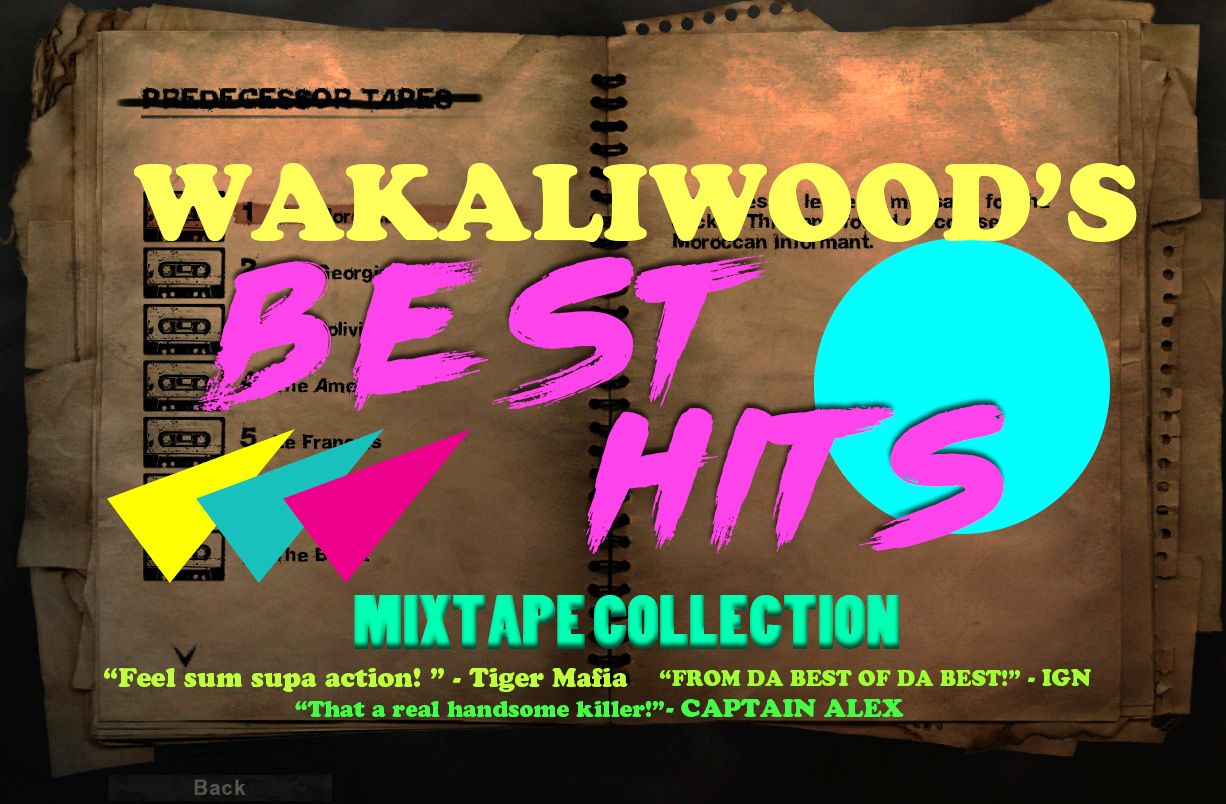 "Music Add-on: Wakaliwood's Best Hits" (click picture)