New Beta Update - Build 7.1.5.8
---
We've been working very hard at implementing your suggestions over the last two weeks and we are very excited to present to you our newest beta! Included in this version are new sounds, energy weapons, refined AI as well as various bug fixes.
The new beta can be downloaded via the Downloads page on our main website.
As always, please check to make sure your feedback/bugs/suggestions haven't already been addressed before posting. Thank you for playing our game!
Change Log
---
Added Content
Added new reload sounds for rifles and pistols
Added Energy Weapons to the game. Images provided below.
Completely reworked the projectile code.

Projectiles now use proper damage calculations.
Projectiles are smoother and more polished.
Optimized for better performance.

Added new sounds for melee weapons.
Added new sounds for containers.
Added a new fire effect to the first level.
Added more data logs to all levels.
Implemented combat music for all areas.
Enemies will now open doors when investigating disturbances.
Bug Fixes
Fixed a bug in the Robotics Department where the doors made no sound.
Fixed an issue where the murder cutscene on the first level could be replayed.
Fixed a bug where Morgan's dialogue would overlap if skipped.
Enemies no longer walk through doors.
The guard conversation in the first level now properly stops when engaging the guards in combat.
Fixed a bug in the Robotics Department where entering the security room would trigger an FPS drop.
The Options Menu accessed from the Main Menu now has fully functional graphics and gameplay settings.
Known Issues
Several objects in game do not make sound. We are currently adjusting and adding sound at the moment.
Small items are difficult to pick up when dropped on the ground.
Rico still has very low starting health.
The summoned combat drone is vastly overpowered at the moment.
Particle effects sometimes remain on enemies even after they have died.
Shotgun is missing firing and reload animations.
Some powers aren't plugged in yet and do not work.
Enemies can sometimes kill themselves with grenades.
Enemies sometimes walk backward when investigating disturbances.
Ability quickslots clear when crossing levels.
Upcoming Features
Better balancing of AI.
Drone and Mech enemy types.
Cargo boss battle.
Item quickslots for utility items such as med stims.
Stronger and more intelligent RICO companion.
Level Occlusion for all level areas.
Better tutorials and descriptions.
Refined and polished melee combat.
Images
---
Pulse Pistol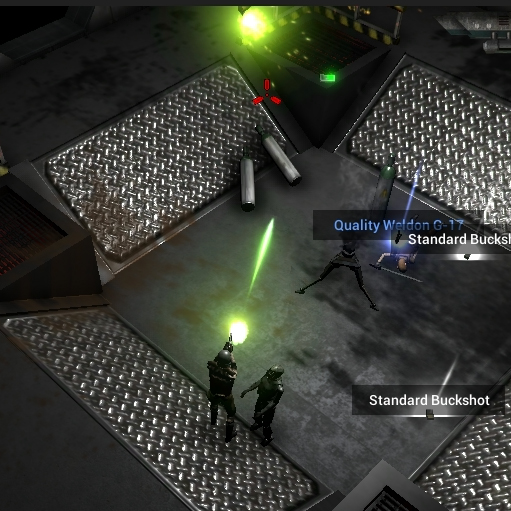 Pulse Rifle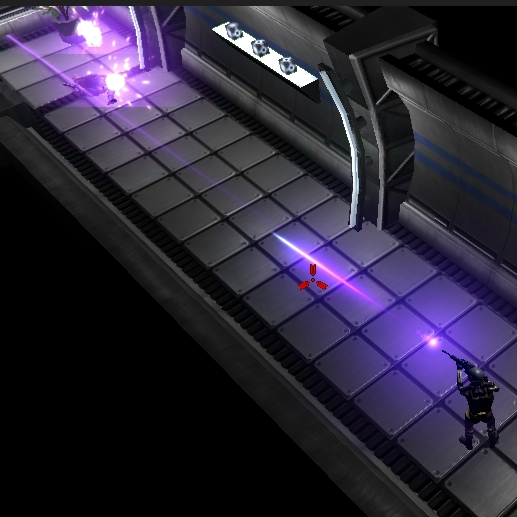 If you like what you've seen so far, be sure to let us know! We are active every day on our forums and do our best to answer questions as they come. The open beta period will last for several more weeks and once finished will become the game's official demo.
Viewpoint Games Team