The game is designed for players who love action games, slashers and remember such masterpieces as Contra, Contra Hard Corps and many others, but Neverstar still has great differences.
The project is at an early stage of development, but right now I would like to know your opinion. After the description there will be sketches and models with animation.
There will be 3 different races in the game: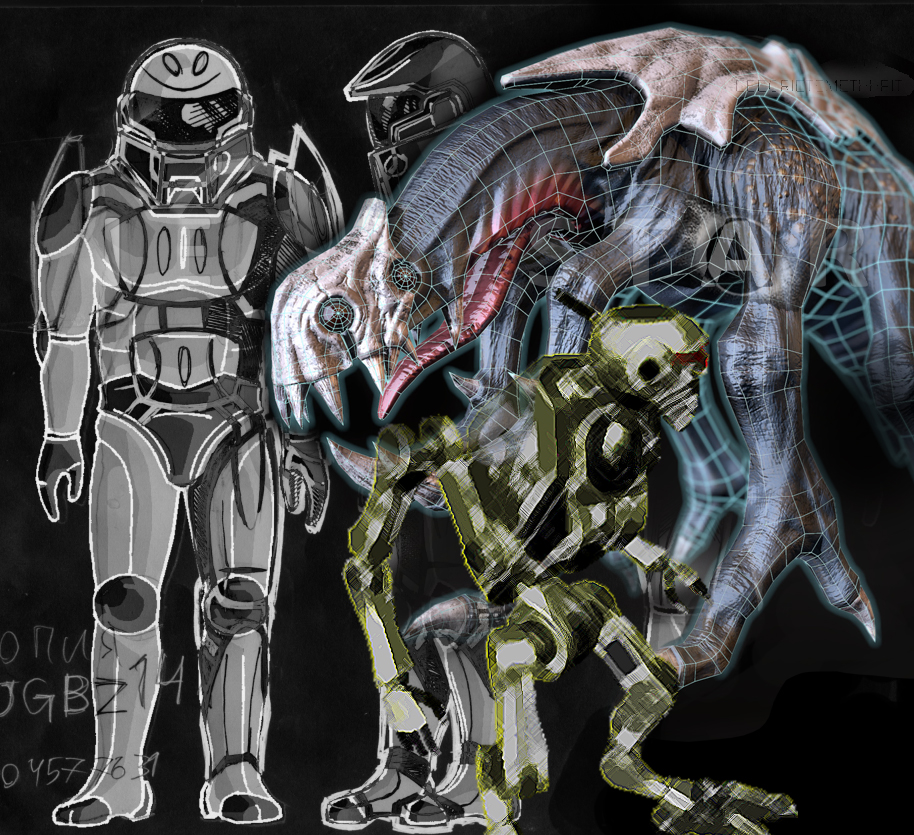 Humans. As always people compensate for their physical imperfection with strong mechanical armor, exoskeleton, light and heavy ranged weapons (machine guns, flamethrowers, rocket launchers, grenade launchers), they are use military equipment for support in battle.
Descons. The distant descendants of displaced people who have been on the road of transhumanism for several centuries. They are researchers and designers who prefer to keep their research in secret. Descons prefer melee weapons (swords, spears, axes) in combination with energy abilities. Deadly Cyberons, equipped with a powerful weapon, created on the basis of manipulators of dark energy help them in battle.
Stargs. Underexplored biological creatures on a hydrofluoric basis with Teflon skin. They use sharp claws, acid-firing glands and tails for the destruction of other species, also they have unique abilities for example, the ability to move for a while on vertical and inverted surfaces or eating flesh to replenish health.
Each race has its own tree of ability and skills. The character model changes visually after upgrades.
You can play game co-op and you can combine completely different races.
The enemies will be all three races ground force, flying enemies, stationary guns, ground equipment and, of course, bosses.
At the moment, the level is being prepared to show the mechanics of the game, the combat system for 3 different races.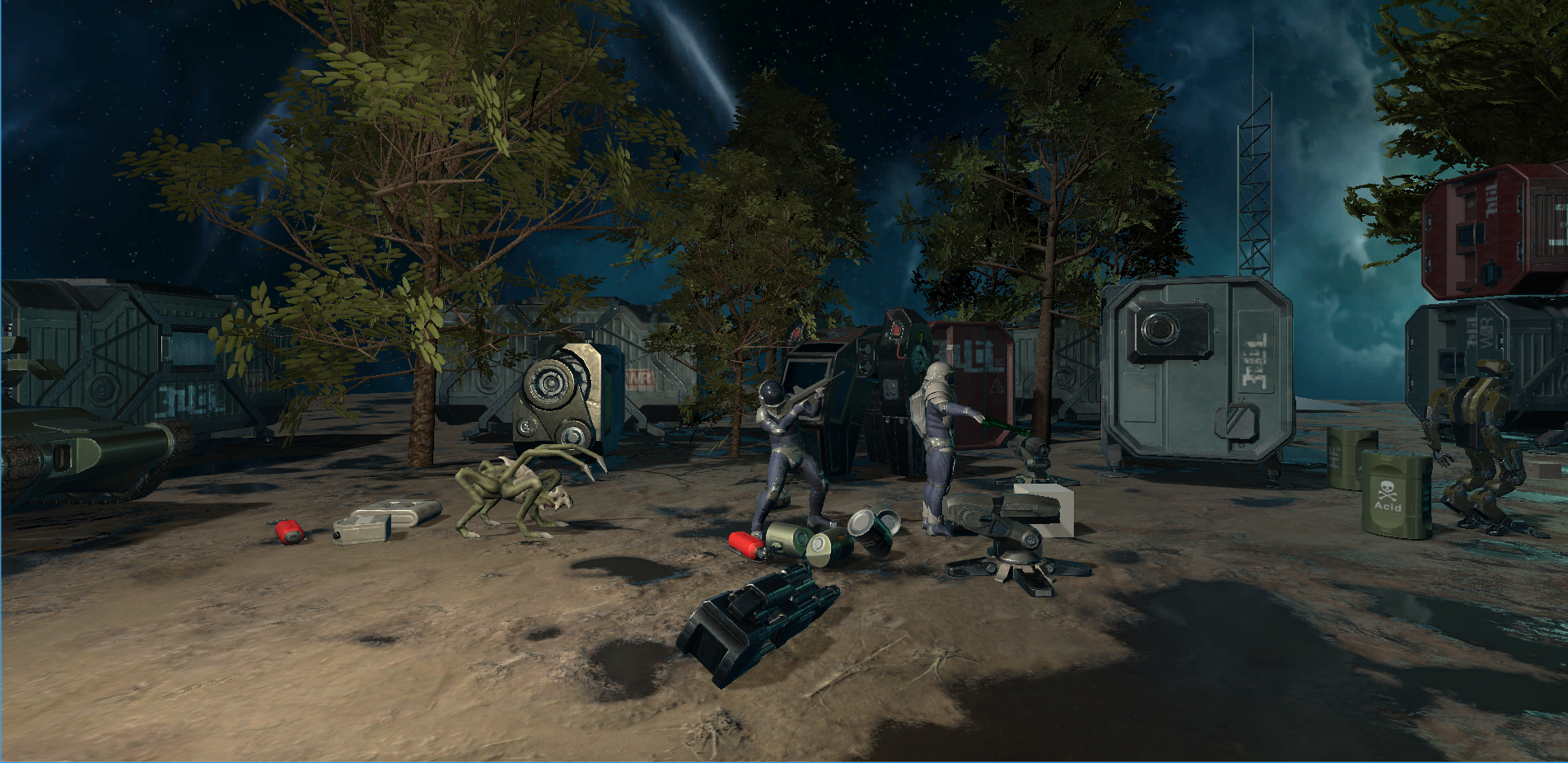 There is a story in the game that will reveal the history of the universe Neverstar.
I want to show you sketches and ready 3D models and a bit of animation.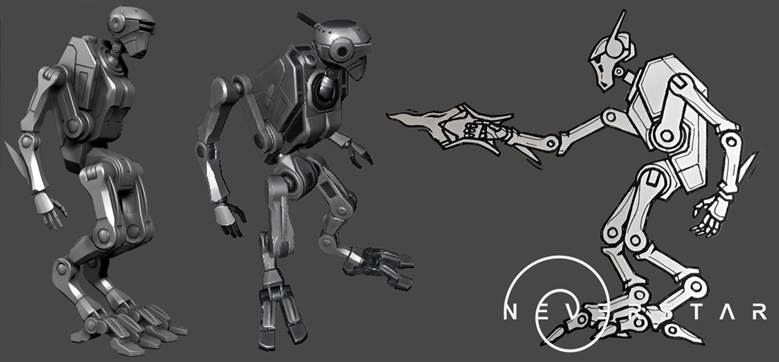 To everyone who liked the idea and who wants to follow the project, welcome to the groups: