This new release brings with it a number of exciting new features, and for the first time in NAM history, is offered in a single cross-platform package, which will work on Windows, macOS, and Linux right out of the box (provided one already has the required Java Runtime Environment installed). For more details on requirements and installation procedure, check the official download page.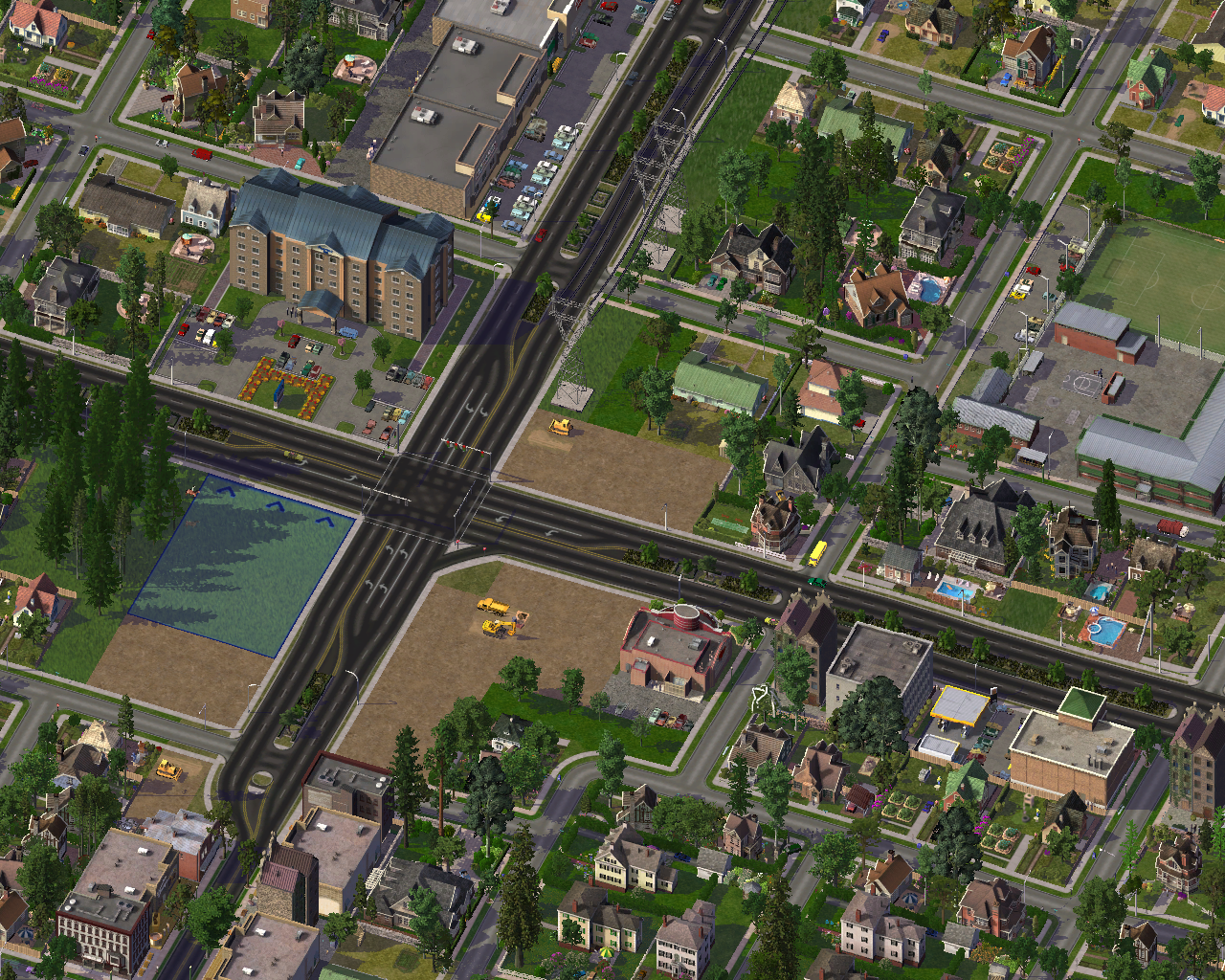 Features List


The NAM has switched over to a new Java-based installer designed by daeley, with cross-platform support for any operating system that supports
the Java Runtime Environment (JRE).
The RealHighway (RHW) system has undergone a massive code overhaul ("Mark IV"), greatly improving stability, especially in compact situations. Diagonal x Diagonal (DxD) crossings (grade-separated) between wider RHW networks should now be possible in most situations.
The RealRailway (RRW) system is now the default (and only) option for the Rail network. Users wishing to retain the original Maxis Railshould download the separate Maxis Rail Legacy Plugin, when it becomes available.
Various cosmetic/legacy plugins, such as the Bullet Train Mod (BTM) and El-Rail Alternate Implementation, are no longer directly available within the main NAM download, due to crosslink and support issues. They will be available as separate downloads, as Legacy Plugins with no guarantee of support or further upgrades.
An initial basic version of the RealExpressway (REW) mod is now available.
A pathing issue affecting intersections with the Diagonal Streets Plugin, dating back to NAM 20 (!) has now been fixed (thanks to McDuell).
RRW Fractional Angle and FlexTrack switch content can now be constructed using easier-to-use FLEX Pieces, rather than memorizing drag/draw patterns. Some limited Fractional Angle elevated support is now available.
The Road-based Single-Tile and Dual-Tile Network Widening Mod (NWM) networks now support Multi-Radius Curves (MRCs). For the single-tile networks, override the base Road MRCs with the appropriate NWM network to convert them, and use the dedicated pieces for the dual-tile versions (the RD-6 uses an override of the TLA-5 version--place Road stubs to fill in the "bites" on the RD-6 R4 curve).
L3 and L4 FLEXFly pieces are now available for the RHW.
RHW FlexSPUI has been redesigned, with improved support for the current array of RHW networks. Support for L0 and L2 is present (use the legacy TuLEP OnSlope to connect to the L2 version).
Orthogonal TLA-3 and AVE-2 connections to the One-Way Road Roundabouts are now supported.
Three new RHW FLEXRamps are now supported: Type D1-Inside (RHW-4 base), Type E1-Inside (RHW-4 base), and Type D1-Inside Dual Shift (RHW-6C base).
Additionally, L1 and L2 support has been added to the Type A2 ramps for the RHW-8C and RHW-10S networks, and the L1 and L2 versions of the RHW-3 network now support Type A1 and B1 ramps.
Various "tidal flow"-related pathing issues with the Draggable Elevated One-Way Road Viaducts have been addressed.
File encoding issues with certain NAM files that have been known to cause crash-to-desktop (CTD) errors with Aspyr's new 64-bit macOS port of SimCity 4 (currently just the App Store version) have been fixed.
A new bridge has been added for the NWM's NRD-4 network.

Changes since the NAM 37 Release Candidate of 23/24 April 2020

The new FlexSPUI V2 now works properly in LHD mode.
Drag pattern interference between the new draggable Road Small 90° Curve and the Road Long FA3 (71.6°) curve has been eliminated.
Issues with various RHW and NWM bridges have been addressed, including the RHW-4 Small Steel Arch, the RHW-6S Concrete Arch Dual, and the NRD-4 Thru Truss. The accidentally-omitted
DDRHW-4 bridge has also (again) be re-added.
Missing textures/paths on some RHW T-intersections involving diagonals have been addressed.
New draggable Road curves (Small 90° and Small S) have received Euro texture support.
Issues involving the L1 RHW-8C crossings over Avenue have been addressed.
Pathing for the RHW-3-to-ARD-3 transition has been fixed.
The texture for the OWR-3 x OWR-2 +-intersection has been rotated to the correct direction.
Tidal flow issues with the Slip Lane functionality, causing paths to not function in certain directions (esp. in LHD) have been fixed.
Various Euro texture issues with the RHW-8C Type D1 ramp have been fixed.
The OWR-1-to-MIS transition has been fixed.
Avenue-to-MIS transitions have been fixed.
Both US and EU textures for the RHW-6C and 8C Type D1 Dual Shift Inside FLEXRamp have been fixed.
Various fixes have been made to the RealRailway (RRW) network.
Pathing fixes have been made to the draggable Wide-Radius Curve (WRC)/Multi-Radius Curve (MRC) and Fractional Angle (FA) functionality.
TLA Center Turn Arrow cosmetic mod now installed as option under Texture and Drive Side options, fixing previous file architecture issues.
Mac-only issues with GHSR network showing Monorail supports have been fixed.
Some INRUL-based issues with the RRW FlexTrack system have been addressed, particularly with the J2 Turnout (Ortho-to-FARR-1.33/1.5). Note that these changes have altered the availability of some drag patterns, and clicking on some existing switches may break them. Such switches will need to be rebuilt using their FLEX Piece equivalent.
Note that no new features have been added since the NAM 37 Release Candidate. Addition of new content will resume with NAM 38 development.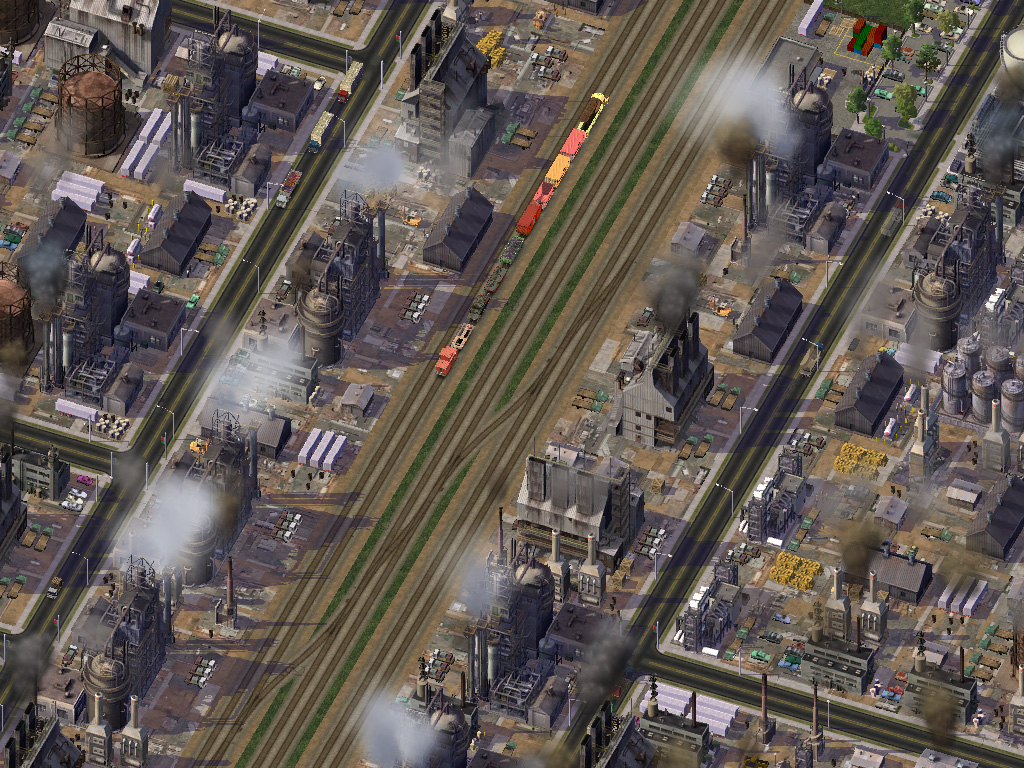 This release is dedicated to David Edgren (dedgren) and his family--we wish you the best.

And thank you to all the members of the SC4 community for their patience, through this record-long development cycle, and for the continued support of the NAM Team, now in its 16th year of operation!

-The NAM Team