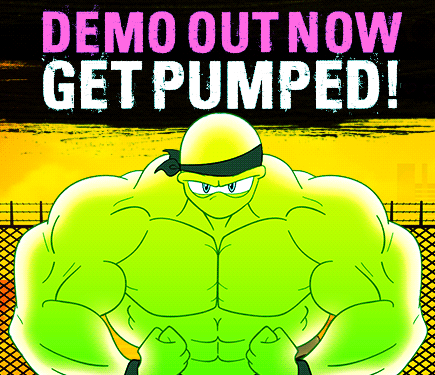 New 90's Games is proud to announce the first downloadable demo of Neon the Ninja, its 2D punk rock, action/stealth game that tasks the player with a hit-list of the eight most vile leaders in the world. PC gamers can head to our 'files page' to try the massive two-level demo, culminating with intense boss fights against comic book-esque villains "The Patriarch" and "Neo-Cleo."

BACKGROUND
This Neon the Ninja demo is three years in the making and is the first public showing of the game since PAX East 2015, where over one thousand gamers were introduced to Neon's vibrant, chaotic world of hiding in bright lights before slashing unsuspecting baddies to bits. In the time since that public showing, New 90's Games has been hard at work, implementing player feedback, tightening the platforming, and making sure melee combat is - in a word - satisfying.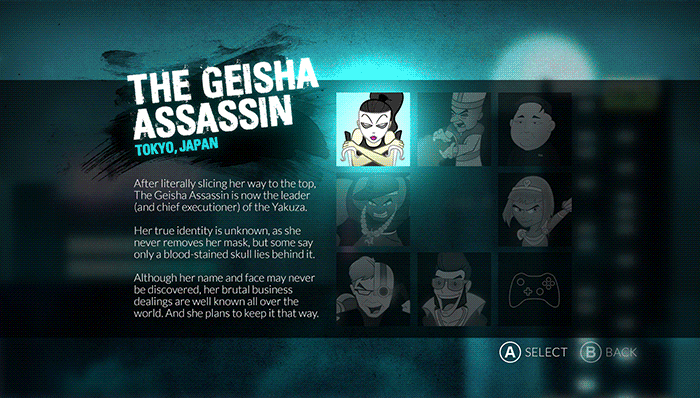 GAMEPLAY
Players will be greeted with a Mega Man-esque boss select screen upon starting the demo, allowing them to choose whether to take on the warped, faith-manipulating "Patriarch" or the Egyptian occult-obsessed "Neo-Cleo." Both of these challenging boss fights reward the player with unique items that can be used in subsequent playthroughs of either level. See how many seconds you can shave off your level completion time thanks to these pieces of the bosses' powers!
After trying all of the items, finding all of the secrets, and defeating all of the bosses in the Neon the Ninja demo, players can look forward to the Steam Early Access release of the game later in 2017. This version of the game will add two more levels and bosses and will be updated over time with gameplay tweaks and additional levels/bosses.