Big news: NEOFEUD VOICE ACTORS WILL BE PAID! PLEASE CONTACT ME!
(puts down megaphone)
First up, a play-by-play of the Neofeudal State, ordered by progress.
-Voice Acting 5% - Good news is I've cast at least three of about six major parts so far. Still a whole lot of voices left though, so feel free to contact me to audition for voice acting for Neofeud! I am also going to be officially paying voice actors/actresses for their work here, so get those Snowball mics hot and larynxes properly marinated in lemon tea, and contact me!
-Debugging 50% - I have gone through the entire game and squished every bug that I encountered, but I await bug reports of testers. Of course, saying a codebase is 'bug free' is like saying a washed pair of hands is 'bacteria free' or that a war-torn Middle Eastern country is finally 'violence free'. But eventually you have to pull out and send the thing to the e-store shelf!
-Music 95% - Thanks again to Minxilla. Still in the process of soundtracking and cueing music at the right times, but we're on the right track!
-Sound 70% - I've got my Audacity turned up to 11! Working on it!
-UI - 100% - Yes! No more bland week-old-noodles colored iconbars and crappy Windows 95 cursors!
-Story: 100% - Despite the eternal nagging of my inner-Grammar Nazi, the storyline for the Neofeud game is finished! Yes!
-Backgrounds 100% - All of the world-art is in the game!
-Characters 100% - Fully characterized!
-Programming 100% (rough draft) -
That's right, good readers, patrons, lords and ladies-
We're movin' on up!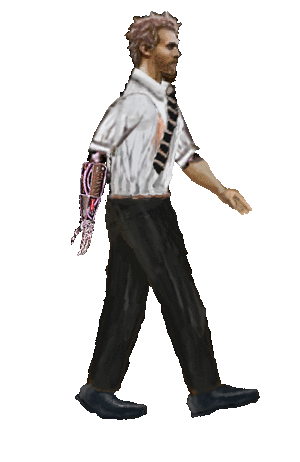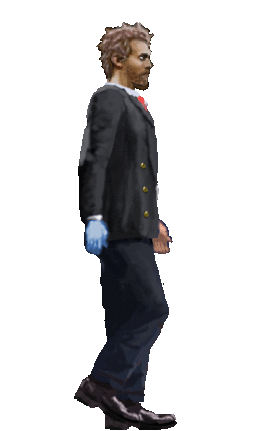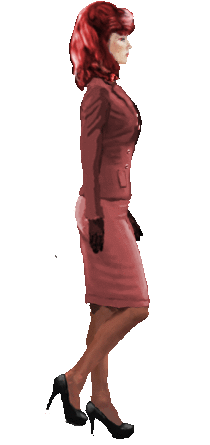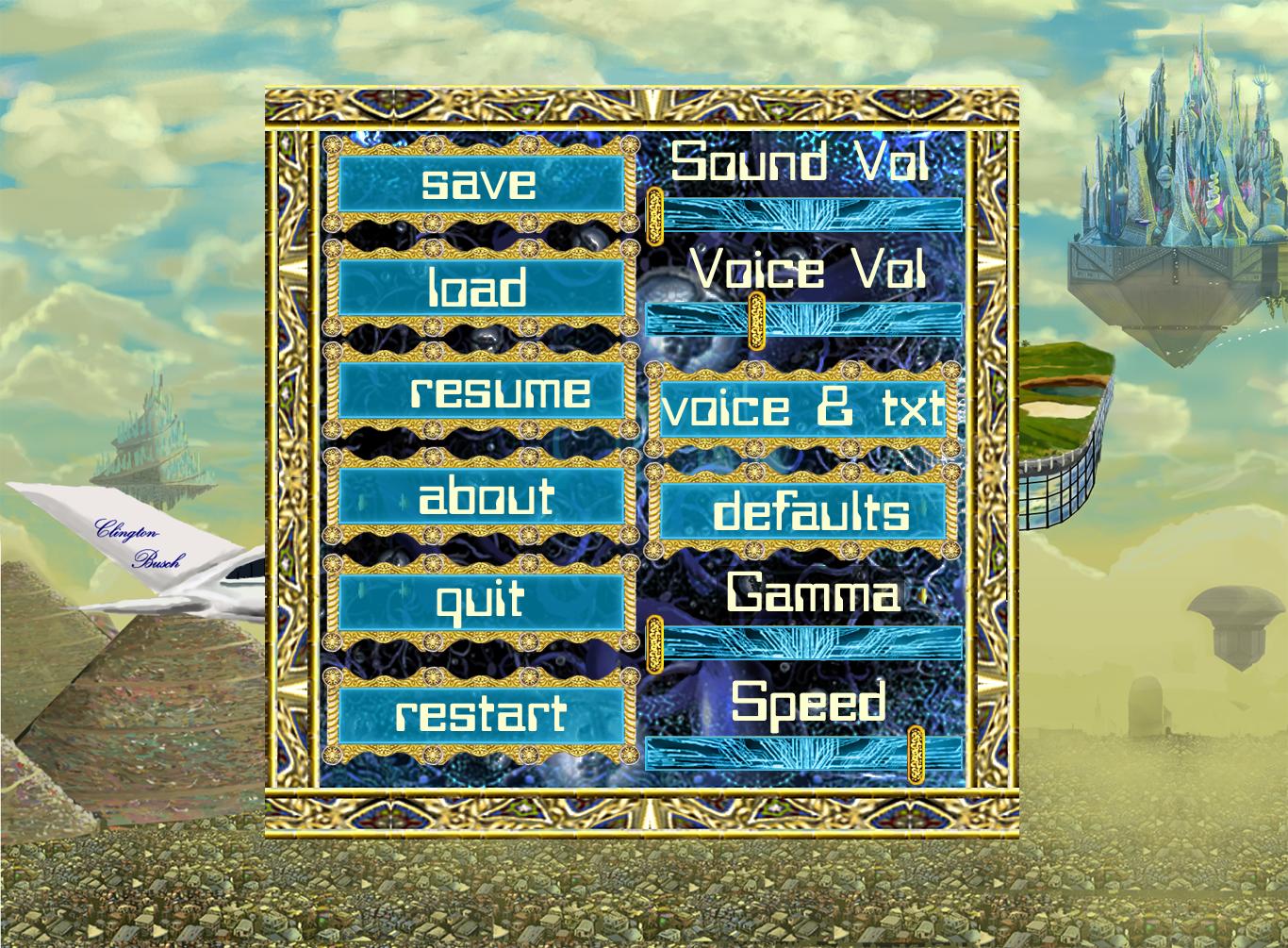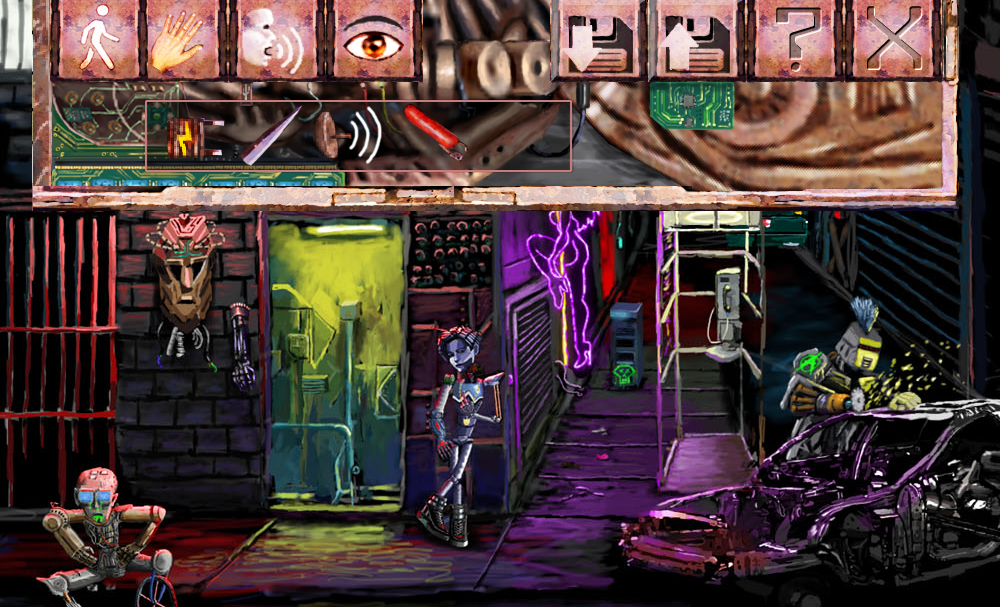 Also, I've got brand-spanking new UI icons, menus, iconbars, and more! I was torn be the royal-vs-rust themed UI, so I decided to do both. The "High Level" menus -- Main Menu, Technocratic Control Panel screen -- all got a metric drek-ton of gold plating and glowey neon-blue snazzyness everywhere, and the "Commoner, work-a-day" menus, like the in-game iconbar and cursors look like bargain-bin trailer park nick-nacks and patchwork gizmos salvaged from a DeLorean that blew a flux capacitor in 1989. Inequality is tres ubiquitous in this game, why shouldn't proto-fascist snobbery extend to the UI, right!?!?!?
Sorry I missed the 'Black Friday' door-buster sales and will probably take a rain check on cybermonday too, but I'm crossing fingers for Neofeud out before Christmas.