NEOFEUD MADE IT TO THE TOP 100 INDIES OF THE YEAR! Thanks everyone for your votes and support! Neofeud can now use your vote again in the final round for ultimate indie of the year on IndieDB!
Haven't tried Neofeud yet? You can find it on Itch.io: Silverspook.itch.io
Or on Steam: Store.steampowered.com
Here is some more background info on Neofeud: Indiedb.com
In addition, I just had a great talk with @PeaHeadGames creator of Neon Sword, cyberpunk RPG where you can use commerce or violence as your weapon of choice!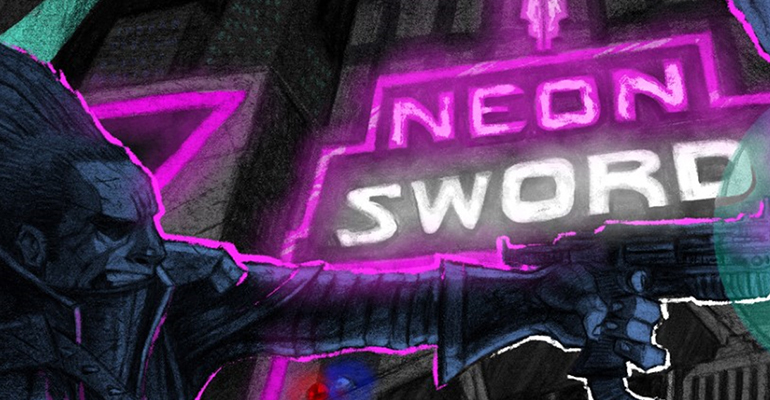 Some of Neon Sword's Game features:
-Explore the neon bathed Quaid City.
-A living breathing city with a diverse population.
-Buy real estate and influence the city around you.
-Collect different and unique clothing items.
-Kit yourself out with entire arsenal of hardcore weaponry.
-A deep branching storyline.
-Save the city or run it into the ground it's your choice
This next Silver Spook Podcast will be coming soon here: Youtube.com
You can support future SIlver Spook Games and Silver Spook Podcasts, where I help great indie game makers and other creators get the word out about their games, over here: Patreon.com

Next, here are a couple more reviews recently published on Neofeud:
This first one is in Spanish (sorry) and I wish I was fluent so I could read this great Neofeud review in its native language, but thankfully there is Google translate!
"A much more complex world than what is shown in Blade Runner, which inspired it, and this game also poses itself as a more in-depth and realistic reflection of the dilemma insinuated by the replicants."
"From the point of view of music and dubbing Neofeud has nothing to envy of major titles."
The reviewer also compared Neofeud with Neil Blomkamp and District 9, which is a high complement for me, since I consider D-9 as one of if not the greatest sci-fi film of the past few decades.
Nerdando.com

And one more review from Save Or Quit:
"Neofeud is a carefully crafted story that plays out like an interactive detective/mystery movie from the 80's... This is a game for players who like to enjoy a good science fiction story set in a world that feels familiar and possible in the near future."
Finally, here is some additional in-game footage of Neofeud if you want a taste of what the game is like: