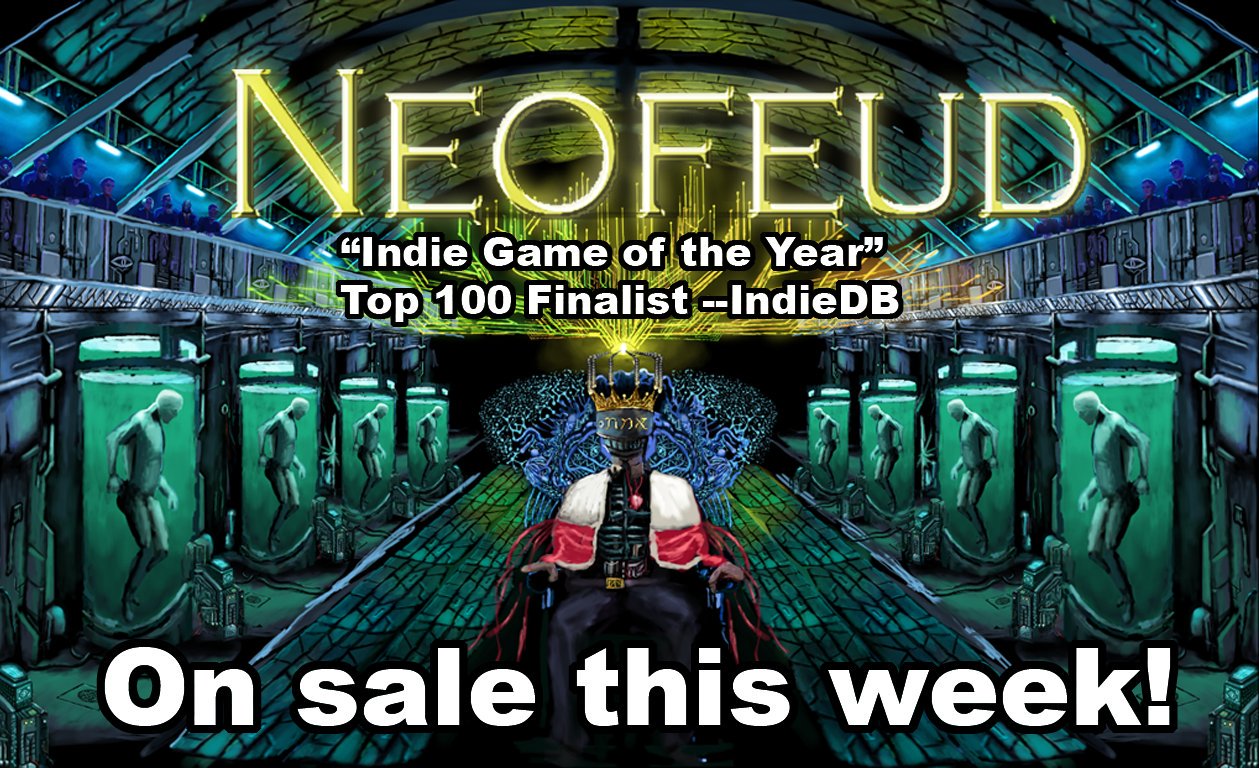 First up, Neofeud is still 40% off in the Steam Winter Sale for one more week! If you haven't picked it up yet, you've got until the New Years firework retina-burn wears off and the red firecracker paper biodegrades. :)
Funhaus, a Youtube comedy channel with over *1.3 million subscribers* just did a short play / comedy video with Neofeud! The video has only been out for a few days and it's already got over 200,000 views! It's mostly sillyness, but as a one-guy team with zero budget this is a huge Christmas present, especially considering a bunch of those 200,000 viewers commented "This looks awesome!", "I just bought Neofeud" or "Why haven't I heard of this before!?" so thanks for that, Sir Lawrence!
I also spoke to Lawrence Sonntag (the guy playing the game) briefly on Twitter and he gave it a thumbs up. A very cool guy that you might consider following to spot indie gems. :)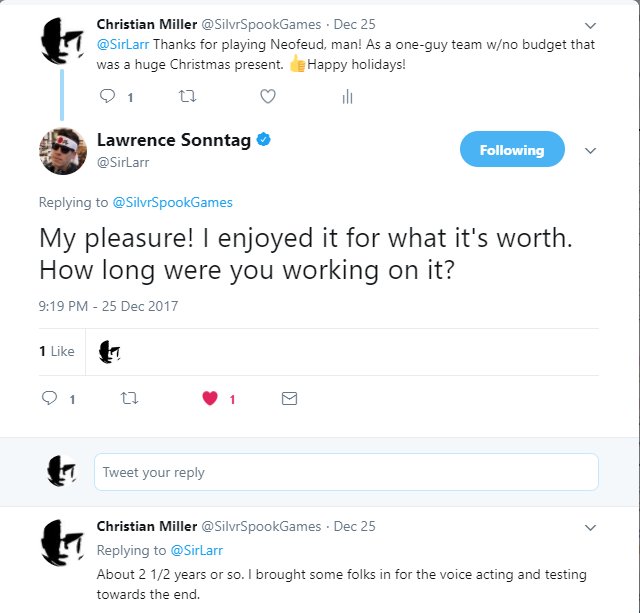 Here's another review by Steam User Luigi From Fiji: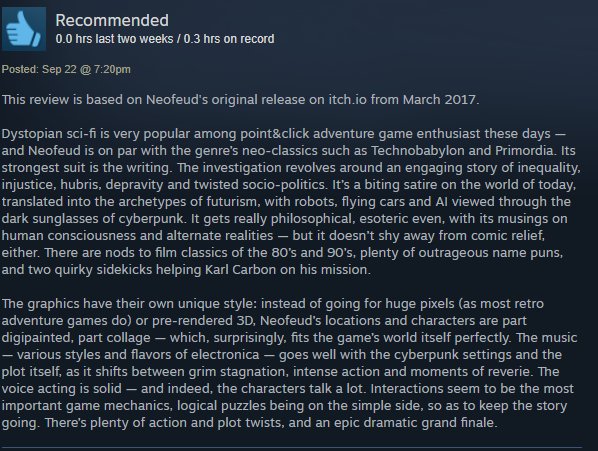 "Neofeud is on par with Technobabylon and Primordia," I doubt it, but it is neutron star-dense with technobabble and primordial Kabbalah mysticism!
I will be doing some livestreaming gamedev and hanging out Friday 12/29 at 2 PM EDT on my Youtube channel. (I usually stream on Saturday but I'm having a belated holiday family-invasion at our place this weekend!) Here's the latest stream, where I play a bit of Neofeud and do some developer commentary.
While Neofeud didn't quite beat Cuphead in the Indie Game of the Year competition, Neofeud did make it to the Top 100 Indie Games of 2017! And in the top 3 point-and-click games!
Finally, check out Steam Shovellers a great game journalism site that does an excellent job spotting the hidden gems in the massive steaming piles of Steam... releases. :) Steam Shovellers will be playing Neofeud on Twitch on New Years Eve afternoon, Eastern Time. Here's their comment on the game:
"We'll also be doing a special block of time for Neofeud in the late afternoon/early evening Eastern US time. Given 2017's political climate, it's a game everyone should experience."