Here´s a brief summary and link to every new devlog entry, illustrated by a selection of the latest gifs.
Devlog update #29: First showcase coming! Introduced a new scoreboard and lots of small tweaks aimed at the first game showcase, and a brand-new level made for the occasion.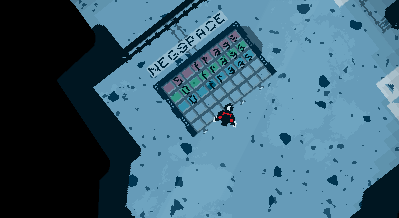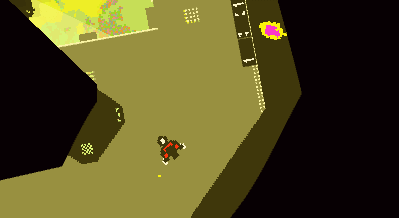 How did it go? #30: First game show, check! covers that.#31: Forgotten gifs from twitterland. Brought to the devlog some gifs previously only seen in Twitter, including a glimpse into (early) procedural level navigation, individual thrusters control, and automatic ship stabilization. Plus, the devlog reached 20K readers!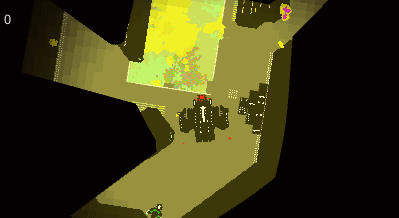 #32: Flirting with AI Shows the first tests with computer controlled enemies, and explains the logic behind them. In the process, decoys became even more interesting (see how one of them is diverting the missile into an enemy?).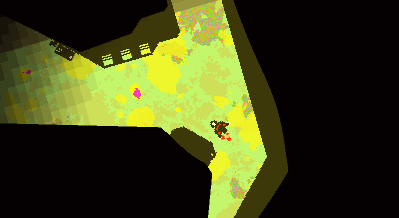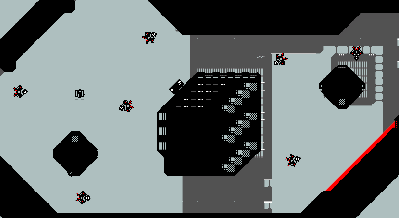 For a special showcase of Negspace in the Astronomer´s Association Museum, I created an extra-hard level, allowing visitors to fight inside a centrifuge! Besides this showcase, the game was also shown at EVA and Meet The Game, so #34: A bit more power introduces lightning as an extra feedack for the friction chargers, which all that playtesting showed was needed.
#35: Mayday! Added the ability to eject your ships backwards when the front of your ship is blocked.In the centrifuge´s gif you may have noticed doors in a combat level, #36: Space doors rev 2 goes further into that, also showing secret and one way doors.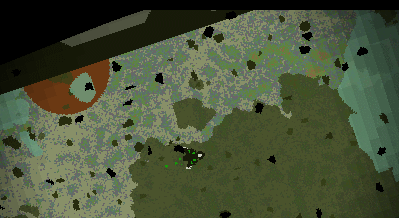 In #37: Getting bigger, I reach a major milestone. The "party game" side of the game´s logic is already done. Then, I introduce events, a feature that broadens the game´s horizon, and go back to the drawing board.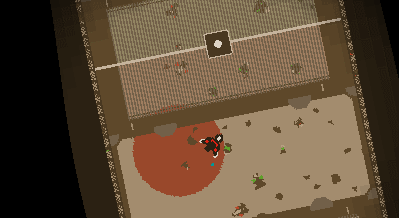 The enemies AI received a #38: Line Of Sight, allowing the player to hide behind containers and other stuff during a dogfight. This also applies to the decoys, which became harder to use.
#39: Getting bigger, now literally goes a bit into future-proofing the game and literally changing the whole scale, which resulted in better wall-grinding.
#40: Rami's visit + camera rotations covers meeting Vlambeer´s Ramil Ismail, and modifying the game´s camera rotations as he suggested.
Finally, I started the year with a great surprise: Rock Paper Shotgun featured Negspace as a contender to best shooter of 2015!
That´s it this time! Stay tuned since, as you´ve just seen, the game is growing steadily!
PS: If you just found out about Negspace, you´re also welcome at the devlog ( 24k+ reads already!),twitter and facebook to stay updated! They are both doing timeline manipulations, so feel free to join the newsletter if you don´t want to miss any major announcement!