Steam got back on me and giving me advice. I'm not going to post what they've said fully. Another time maybe but I am glad they've express their interest in my mod and are wiling to help. I still have to make the content I believe would make this full of a mod before I start accessing the Steam tools to give the masses a Unreal Gold conversion mod for them to play considering that I believe that many players don't bother coping files into directories themselves, so it would be nice to give them a mod to work with.
Moving on, as much as I really wanted to tell the world this, I think it's worth it into why I'm breaking this out and not after Salvage Storm's full blown release(d how it should have been). Firstly, I've taken the time to visit IndieDB. With Moddb.com sister site, they have an engine section and here's what I found for the Unreal Engine?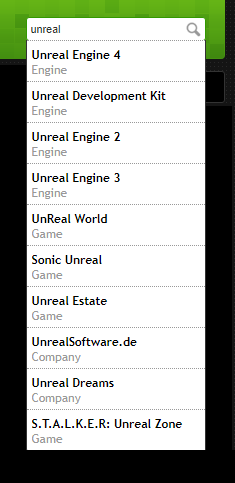 Guess What's Missing on this List?
How to explain this? Unlike the first Unreal Engine's rival, the first id Tech engine, Unreal never released the source code of their first generation engine and with indiedb.com, a nice guide to the kind of video game engine that is out there, I usually look around, as research and I found the Unreal Engine 1 is completely making from the list. So another words, if anyone wanted to make an indie base game using the Unreal Engine, they'll have to ask for a license from Epic Games, which comes across as dumb and silly because of the current selection of Unreal Engines out there.
But with crossing over and putting out ideas especially with video games and the nature of anything can happen, how would anyone get a license like that? Funding easy, not because it's about getting the money needed to make it, but to convince anyone that the game is worth making with screenshots, video game footage and etc to show what the final look would and should look like. It's getting to that stage that's chalenging and risky and very risky considering the world is trying to go after the kind of standard the Unreal Engine 4 offers when the Unreal Enigne 1 still looks like it wants to be used professionally.
That is what the idea of prototyping software is for. With mods, the first time I created Salvage Storm, the mod was treated like a prototype but after the comments from Steam Greenlight, they gave me what they expected from the mod, which I've done everything to meet their standards from a mod and maybe alot more. Make it decent, I'm not sure what the standarded of the 'best mod' is like considering there isn't a standard for all the mods.

When I first wanted to make a mod for Unreal Gold, I did my research (like everyone would), so I went to indiedb.com and looked what was going on and I found that because there wasn't any indie games with the Unreal Engine, it was a gap on the website, if not the market, so that alone gave me ideas to work on the Unreal Engine 1. It is actually one of the reasons I used to make Salvage Storm, because I believed if I made something worth while, I could get a license for the Unreal Engine and funding and it would be a good start and it's something I always wanted to break out. I did that research two years ago and I think it's a good and realistic idea but I'll see what Epic Games says if I ever get the chance and I'll be at that stage.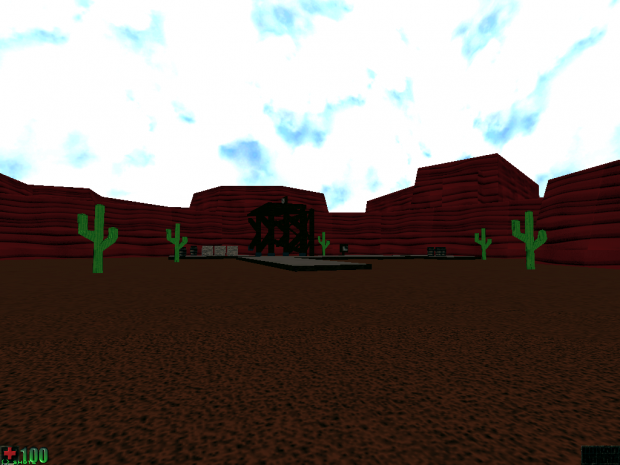 Prototyping setting hoping Publishers would see and get me somewhere, it's actually one of my old screenshots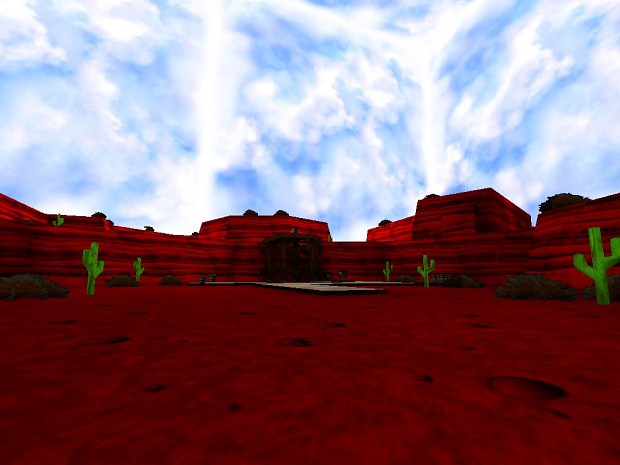 After getting talked down from the Steam Greenlight community and getting Steam Greenlit by default when Valve discontinued their service.
I gathered alot of skill from making Salvage Storm and alot more on the way, so in the future, I may place my skill in another Unreal Engine project but because I have alot of skill in the first generation Unreal Engine and I don't think I'll have much time learning Unreal Engine 2 with Unreal, I think I am eligile to think about pursuing the Unreal Engine 1 for Indie game development. Yep. I'm thinking about it but I actually never wanted it.
In a way, I would see myself making video games and I believe that I would market the kind of games players want (maybe because I'll like them and I know they'll get somewhere and I'll laugh and say to myself "I can't believe I did that") but I felt like I've missed so much for the past decade (I'll explain another time) to making mods and putting my ideas out and doing it all for free along with trying to get the kind of mod I want and to have it to a respectable nature. My friends think I'm nuts and I show grow up (yeah, that's story) and making Salvage Storm has really gave me a view that making me cave in so much for my career. This is a problem for me but at the same time, I have to make a living aswell and I have all this skill. I think I should go into indie development. It would make sense because making games is hard work and people get paid for it and I can't do that here with mods and get a living out of it and I think I should past that challenge over to someone else but to simply put it. I strongly because I'll get more rewards releasing my mod for free.
Also, considering that I like the first generation Unreal Engine and some of the stories which are coming out which many people are happy with, like Garry's Mod being standalone (Indie) and Tactical Ops which seems to have disappeared as a mod and becoming retail. If I ever make an indie game, I wouldn't make it Salvage Storm. I think as much Steam would represent my mod on the marketplace, being free, it should say free.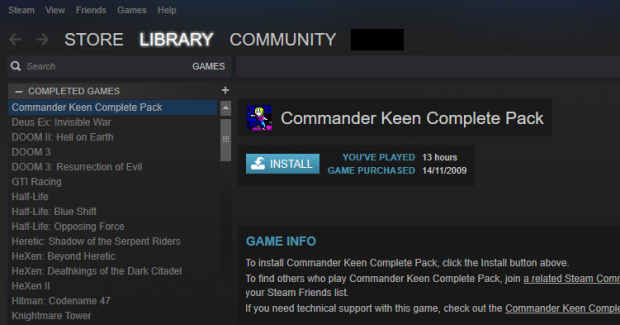 I've made a list of games I've completed, not sure how I could give these away or make full use of them. I see it as a problem. I'm sure it would benefit Steam owners of games like Unreal Gold to give them a reason to re-download their copy of Unreal and use it for a mod. You can't trade games on Steam. I've completed many games on Steam and sometimes just seeing games sit there being unused and there's mods out there which can be used on games and be made worth while. Everyone loves clicking and getting free stuff and I would have a reason for that, so I should give that a try. Deus Ex Revision is too big for me also, so sorry Revision, I'm going to step forward with my mod.

DX: Revision certainly made use of it. Looks really professional... awww!
My indie interest should be another game (Not Salvage Storm) and maybe that would give others the opportunity to get into the games industry because I don't want to make the game content entirely by myself. I really don't and I know the chance is there for anyone else if I ever meet them and besides making content and placing them in the UnrealEd, I would have to say, I've already done it, so I should find other challenges in life and give it to someone else. I pitch the same out there. Maybe get onto the IndieDB.com and start posting there. :D No? Okay. Yeah I would imagine the indie developers coming at me and the kind of challenges I'll have on the indiedb.com site but I've started thinking about it. The reason I'm thinking about it because i never know and I should take it easy and be prepared going onto there. Not just for the Unreal Engine 1. There's other engines available but because I know UnrealScript alittle bit, more likely Unreal Engine 1. I'm keeping my possibilities openned. It's another challenge because it means I'll have to find someone who knows C++ to add to the game code and coders like those don't come cheap.

I'm coming for you IndieDB, if not me, someone else would with the lack of Unreal Engine 1 indie games.