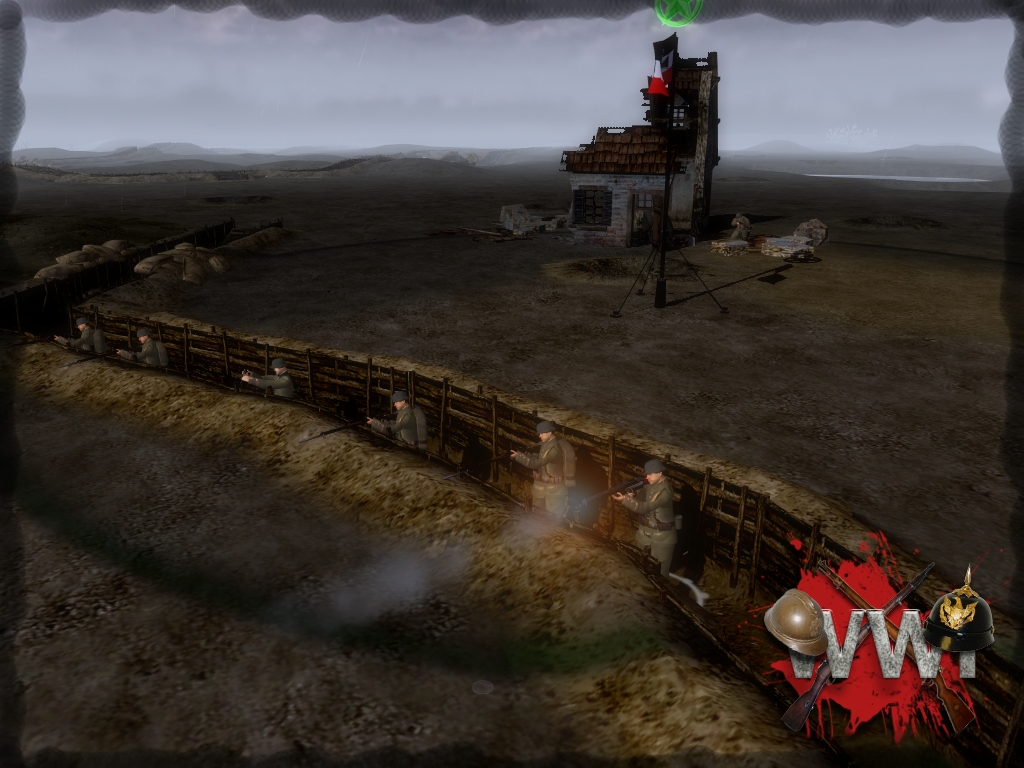 Cheapeast unit in multiplayer. Consists of 7 riflemans under the command of an officer . Soldiers are armed with rifles. Their main role - capture flags, search for enemies. Their are not suitable to engage with heavily armed infantry or assault enemy defences, they can only fight with enemy infantry .
Main infantry unit in multiplayer. They are armed with rifles, grenades and one portable machine gun. They are superior to usual infantry squad and good at defence. Their main role - hold captured territory and stop enemy infantry attacks.
Infantry squad, which consists of finest riflemans in army. Besides the riflemans, there is a sniper in squad. Their main role is to destroy enemy manpower.
Different countries have different elite infantry - for Russia those are cossacks, for Germany - jaegers, for Britain - highlanders, for Austro-Hungary - mountain jaegers.
Heavily armed infantry squad. Their main role is to assault enemy positions. Besides rifles, grenades and lmgs they have special weapon for assaulting enemy positions. For Russia and Britain that's rifle grenades, for France - semi-automatic rfile RSC, for Germany - smg Mp-18.
Engineers can set barbed wire and sandbags to defend captured territory. They also have dynamite to blow enemy fortifications.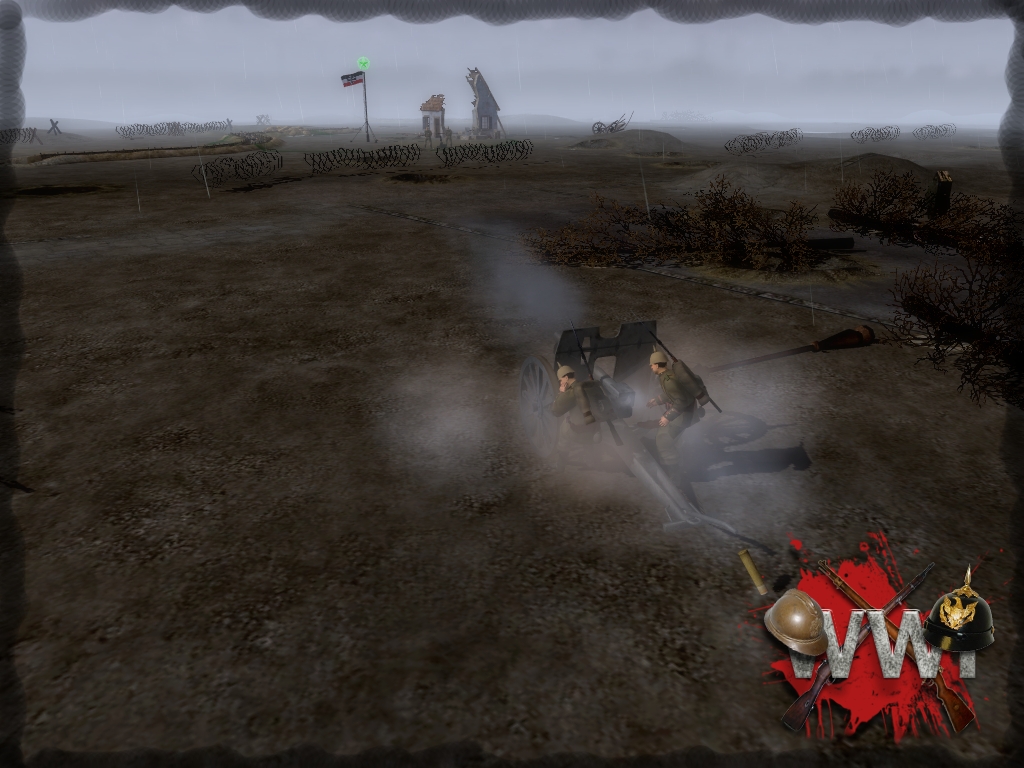 Field gun's main role is to provide covering fire for defending infantry. Field guns are very good at destroying tanks, armored cars and stopping infantry attacks. But they can't fire at high angle and are inaccurate at big range, so they can't support infantry assault .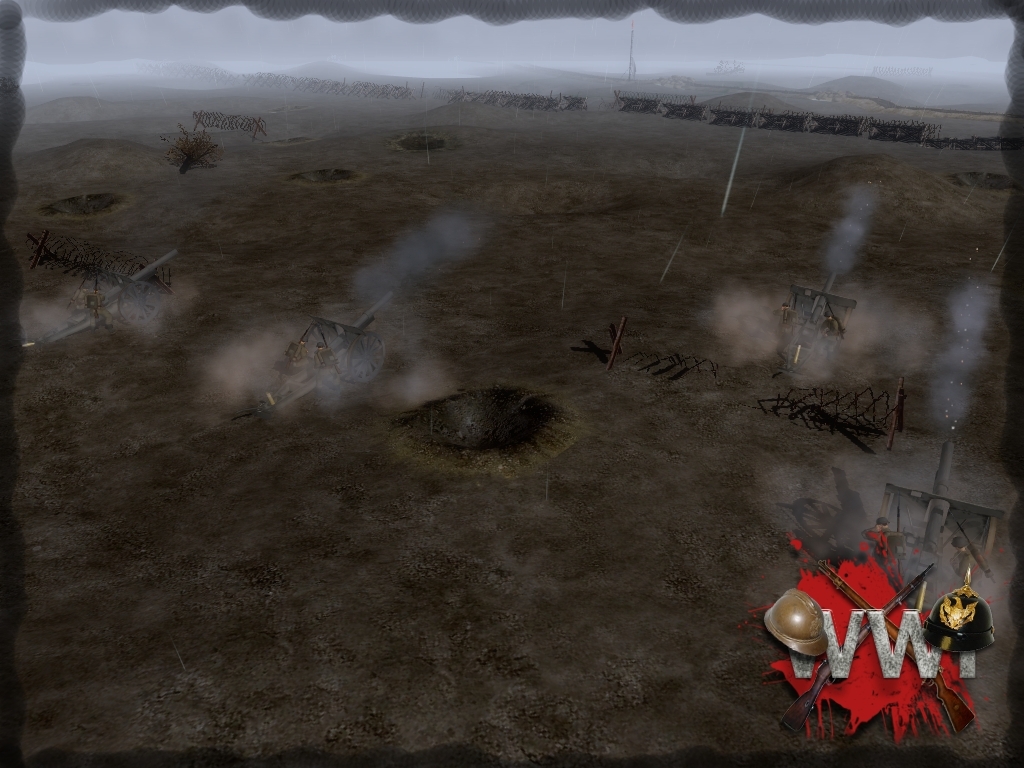 Heavy howitzers with calibre of 105-113mm in batteries of 4 guns are very powerful and can turn big territory into moonscape . Their main role is to support infantry assault and lay down artillery barrages on enemy positions. But they cost most of the points player has to spend on units, so he can buy only few infantry squads besides heavy howitzers
Stationary machine guns - main weapon of defence. They can stop almost any infantry attack, killing dosens of enemy soldier. But lacking mobility, they can't be used to support infantry advance.
Most mobile vehicles in multiplayer. They are very good against infantry, mortars and machine guns and can support infantry advance, but are very vulnerable to field guns.
Whilst not having same firepower as field guns and howitzers, mortars can provide quick and accurate fire support for infantry.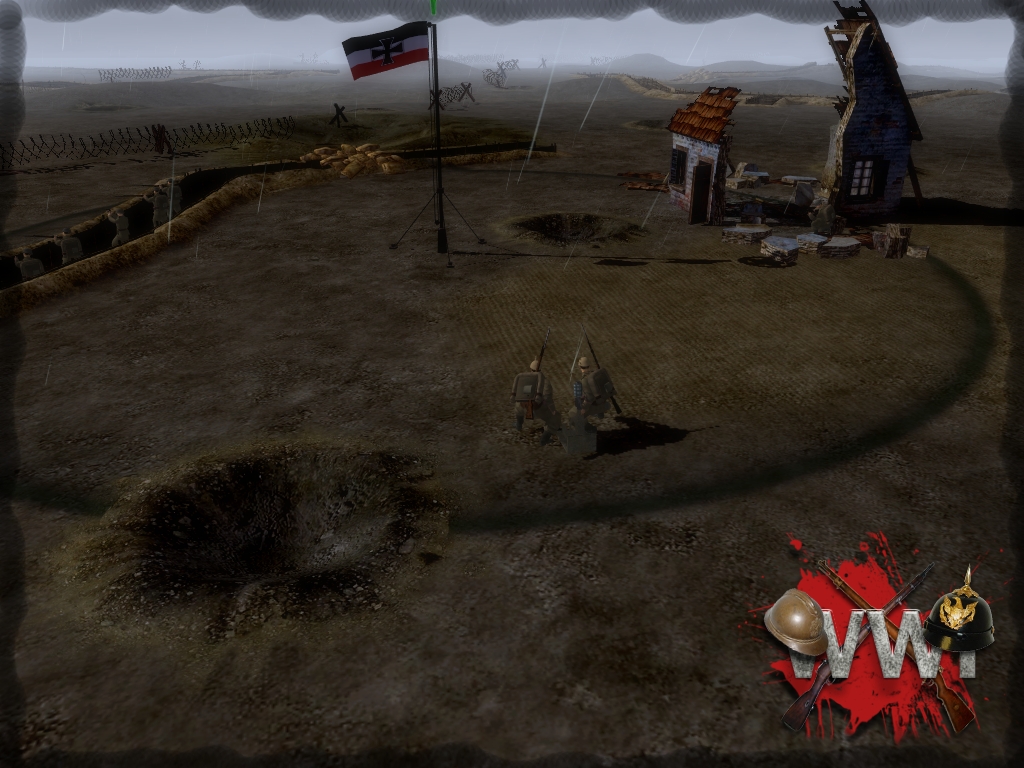 Tanks were created in desperate search for weapon, which could brake the stalemate at Western front. Lacking mobility, they were very good at destroying barbed wire, machine gun postions and clearing enemy trenches. But as armored cars, they lacked thick armor, and were easy targets for enemy artillery.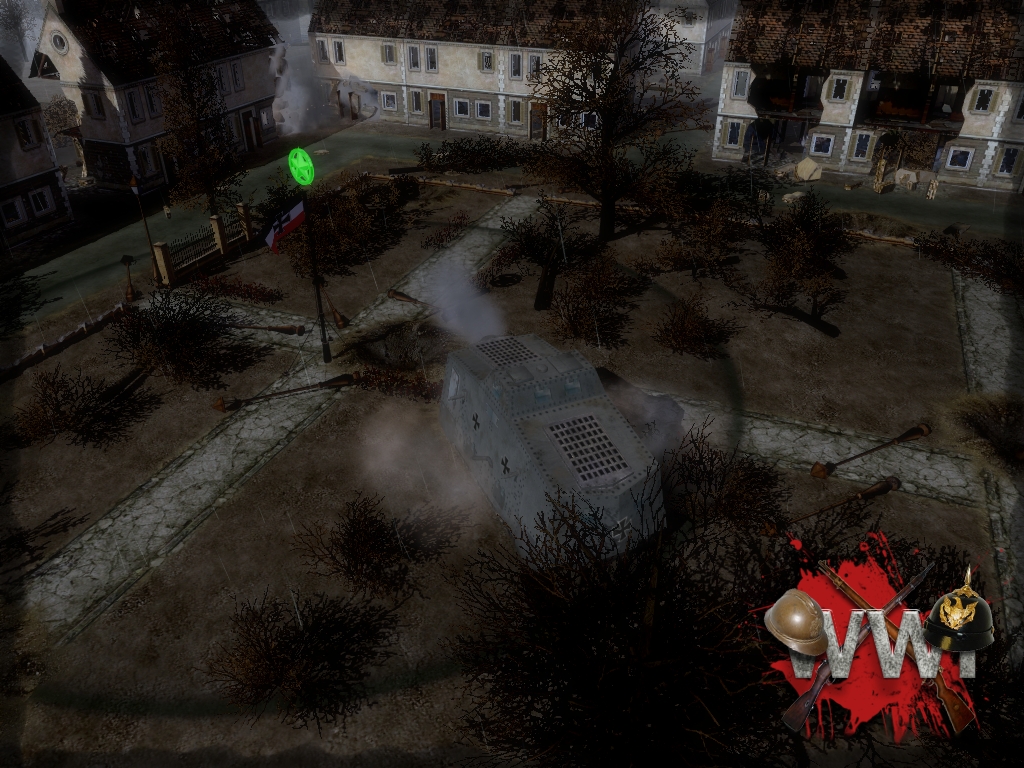 Thanks to your votes, our mod has made it to top 100! Thank you all, who have voted for our mod! Now fight goes for top-5. Vote for World War I mod and help it to get to the top-5 of upcoming mods! Just head to this page and click vote.