Welcome to WPR #20! This week, albeit a bit late, we have some more screens of the Bunker to show off. The first floor of the bunker is finished structurally, meaning that no new rooms will be added but existing rooms can, and probably will, be modified.
That out of the way, here are the screens: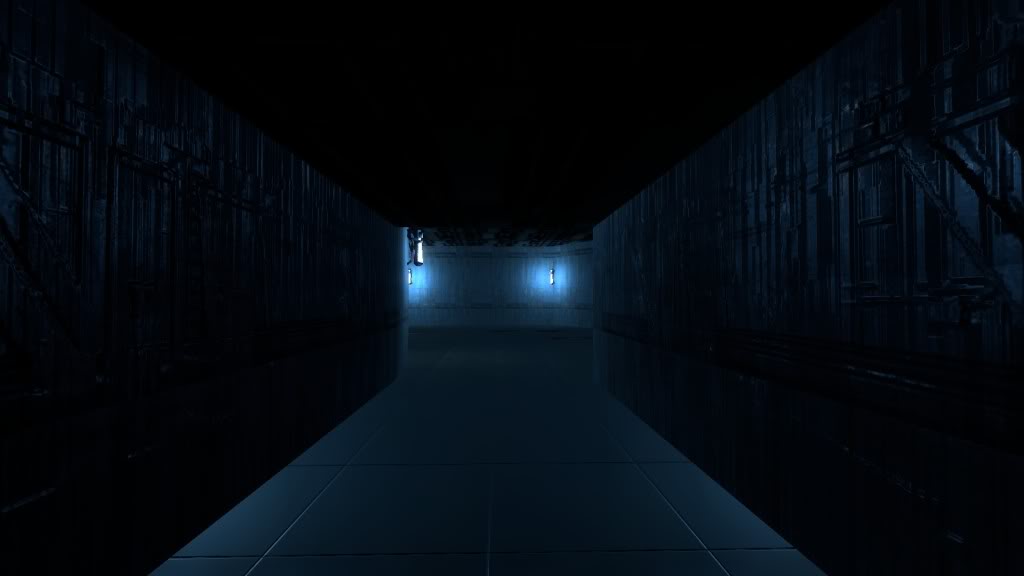 I had to elongate the passageway into the room from last weeks WPR in order to get the new hallway tunnel to line up with one of the other rooms. It also enhances the claustrophobicness of that section, I think.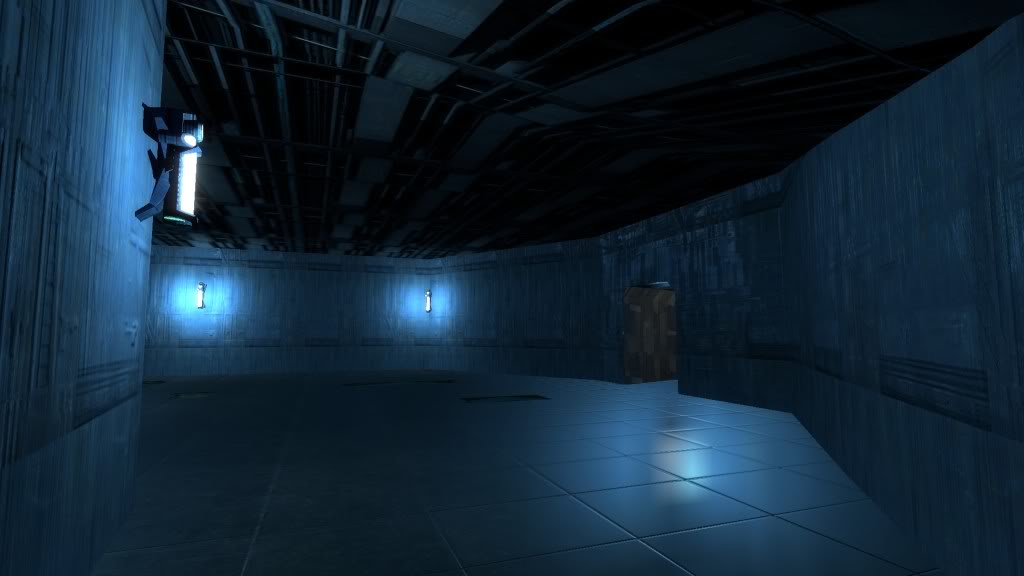 Added the cover panels as will as the lighting. I originally have a generator where that door is now. I had to move it after my first hallway tunnel experiment failed horribly. Move the Gen into the next screen shot area.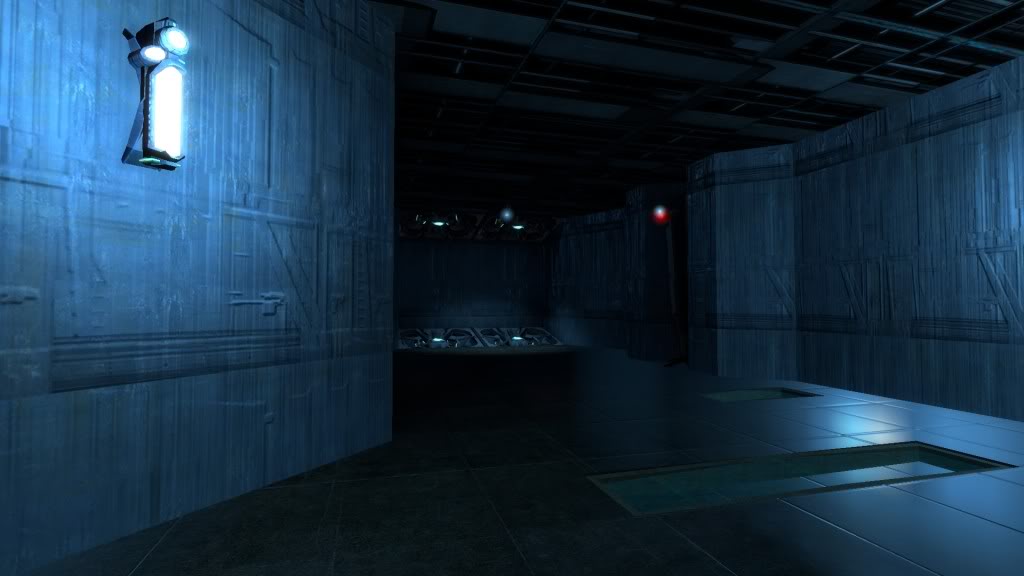 So, last week I mentioned that there were two areas that were going to get tweaked a bit. Well for the teleporter area I took my idea one step further and slanted both the floor and ceiling sections. There is that generator I mentioned from the last screen. All generators will have those kind of sprites on them in the final version of CI.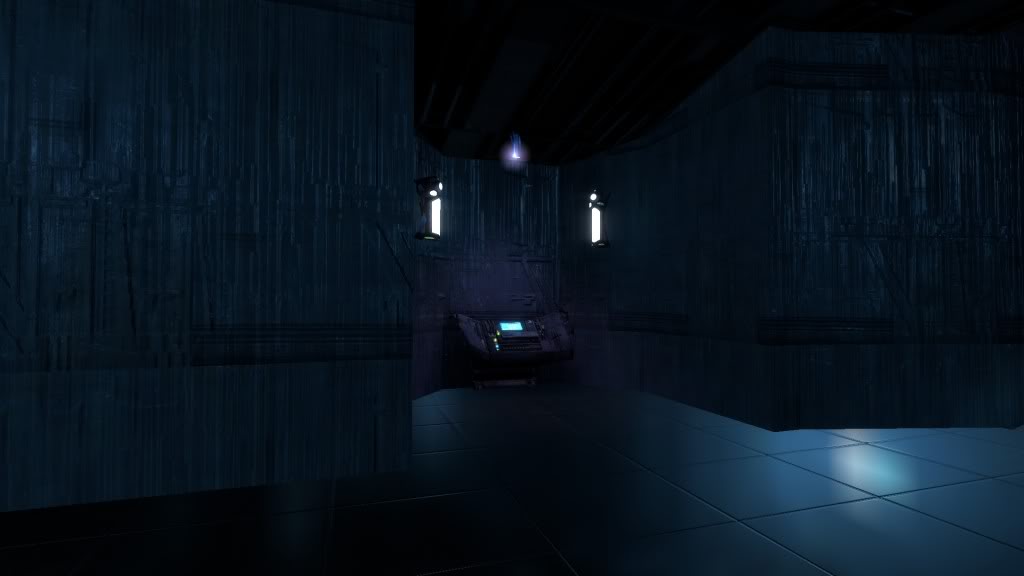 Control panel for the teleporters and shield walls in this area. As with generators, any combine interfaces that have an interaction with the map or that the player can use will have sprites to light up the buttons on them.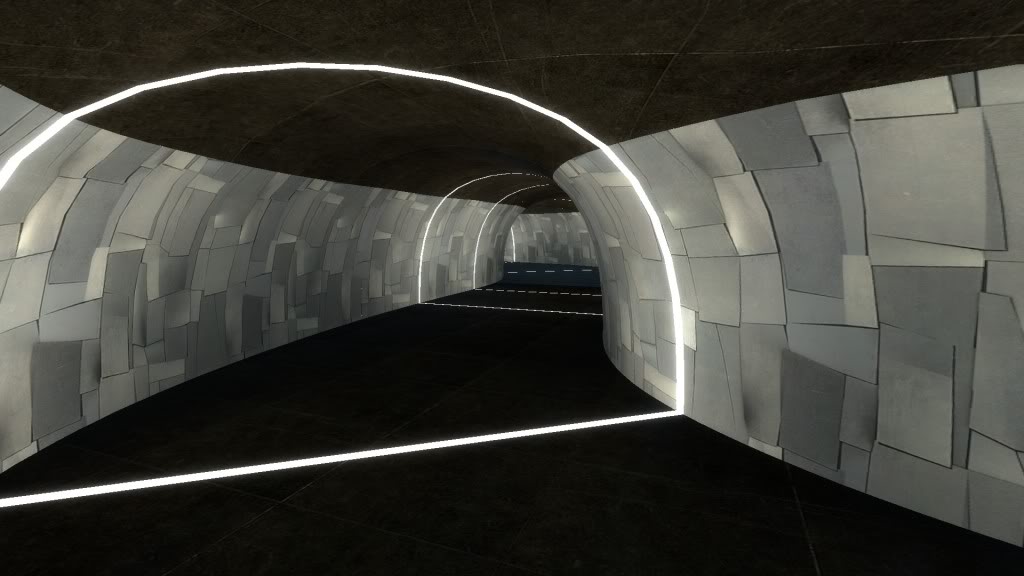 And so we arrive at the problem child that pushed the update back a day. I had to go with a move direct approach for this one to get it to work. Copy pasted another hallway section and spun it around to give this effect. The original one was going to be much longer but after taking two hours to work on it to find that the idea was not going to work I fell back onto this for right now. Will be going back through and removing the floor light strips in each of the hallways that have them. This has two bends in it, opposed to the usual one.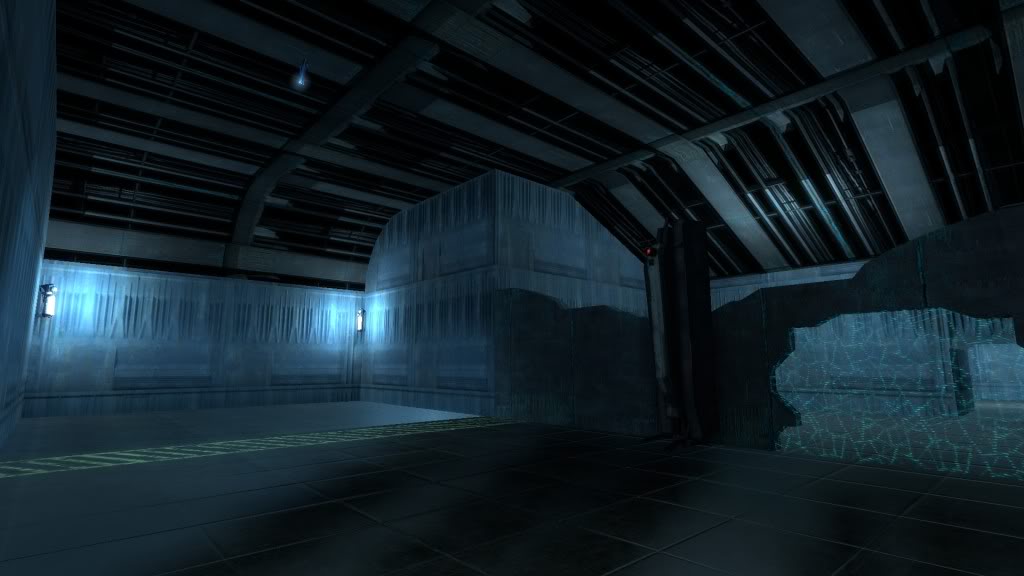 This place should look familiar. It is the second area of the map. All of the other sections lead back to here. The player can disable the shield wall or not. What the player does will effect the map when you come back through, in terms of soldiers to fight.
Media Update 5:
Last week I mentioned that we might have a few more songs. Well I have five new ones for you this week. This is likely to be the last BGM music update though. We want to keep some stuff a secret, for the wow factor and all.
Saturasound by ANARKISTE:
This one will be used on either out doors map for Chapter 2.
Distorted Reality by Exe.Cute:
This song will play as you exit the Combine Bunker after having achieved the objective.
Interlude by Exe.Cute:
This song will be used in the Catacombs/Mines in Chapter 4.
Phobia by Exe.Cute:
This one will be used in Chapter 1, likely on NPZ Floor 4.
Hard Core Lamb Chops by Nebulist:
This song we will be used for a boss battle; unsure for which one at this time.
That's all for this update. I will keep working on the mall map and try and get it ready for some more work. Next week I will also start on the first of two under ground maps for the Bunker.
Thanks for following CI!
Geowil.