When Movie Duels 2 is released I will retire from the modding scene and do other stuff. So you can see this as my final project.
But that does not mean that the Movie Duels saga will die. No, vice versa. It will explore new areas but under anther developer. Jediwill will take over where I stops and do what you have waited for since the birth of MD - The Original Trilogy.
To reach the best quality as possible we will take advantage of what I have done so far with MD2. Don't get surprised if you see similar Animations and Menus in MD - TOT.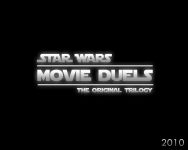 In only a few days the new moddb page will be up with information about the new mod. I have got the opportunity to make the first Trailer, so you better check it out!
//Wector