Hey Star Wars: BattleCry fans,
Thank you very much for voting for us as the 'Best Upcoming' mod of the year.
We made it into the Top 100!
But the votes shouldn't stop there... We need as many votes as possible to get into the final round where will be up against some tough competition.
Please continue to vote for us and we may release an earlier Alpha game for you people to play!
When you click on this image, you will be taken to a page where you will have to click on a game and vote for a mod for that uses that game's engine.
We are in the 'UPCOMING MODS OF 2012' section, under 'Crysis 2'.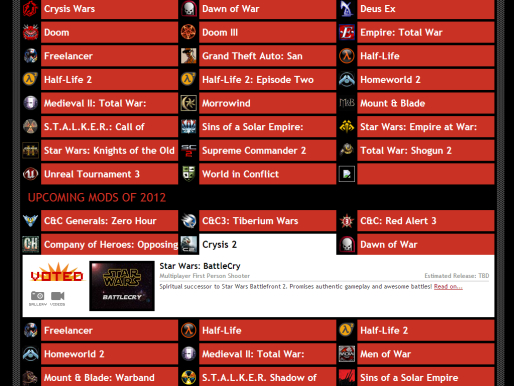 May the force be with you...
The Star Wars: BattleCry team.