G'day Moddb community!
For this newsbusrt we will be delving into the ships from the Romulan Star Empire which have made their way into the mod so far and we have the promised teaser that shows the Fighter Script in action! :D
Romulan Star Empire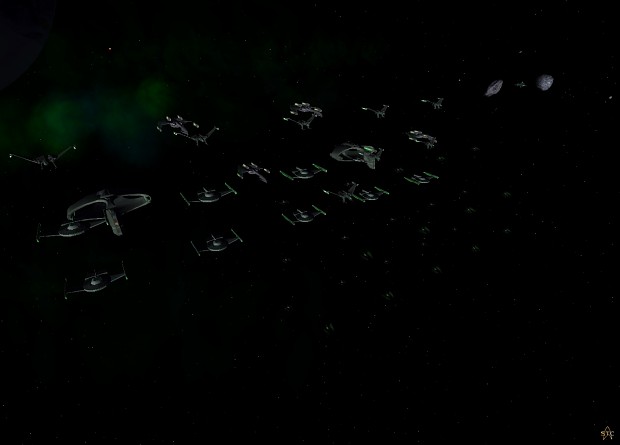 As you can see in the screenshot above there are some fighters in with the Romulan fleet, these are the same ones that you are familiar with in Release Beta, but as they were originally from TMP era games we are going to move them here and have another couple of fighters (From Star Trek: Invasion!) replace the TNG ones.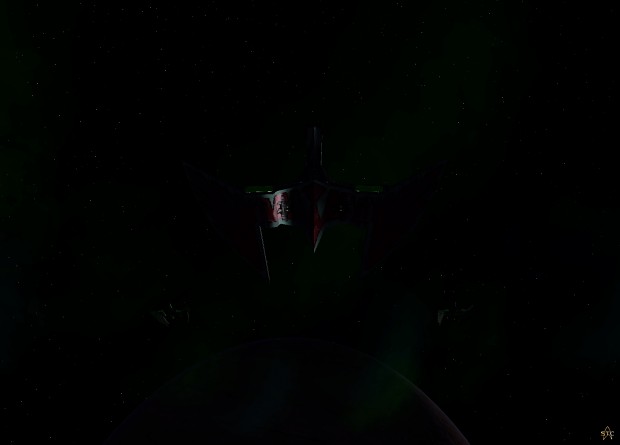 Next is the Draconarius class destroyer, developed in parallel with the B'rel class Bird Of Prey during the height of the Klingon/Romulan alliance you will find that it has a similar role and capabilities.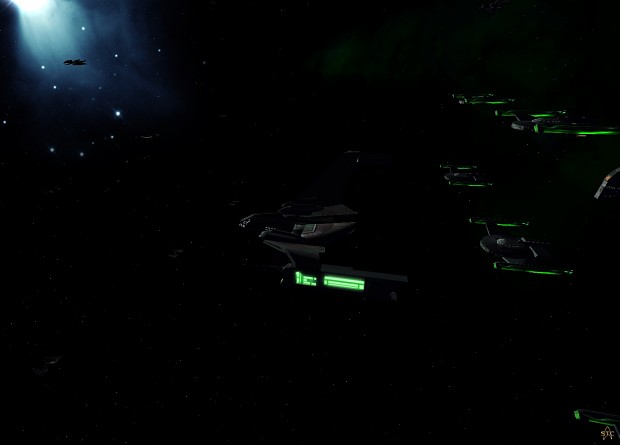 The Romulans had a Bird of Prey on the field since Captain Kirk was on his first 5 year mission, and its successor is just as formidable a craft, boasting enhanced plasma weaponry and the traditional cloaking device.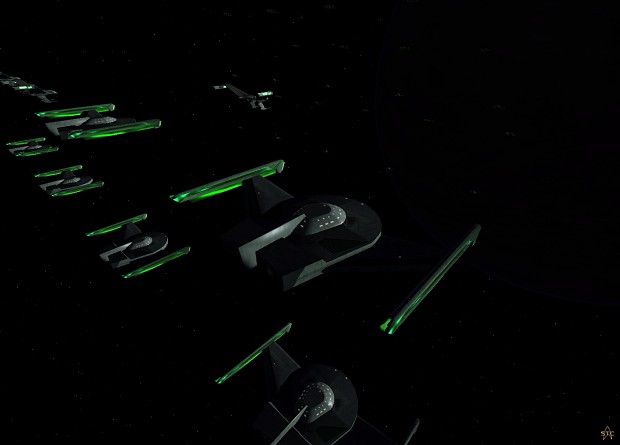 Next we have a Romulan capital ship, the Firehawk. This ship was the largest and meanest ship fielded by the Romulans right up until the turn of the 24th century, where larger and more powerful vessels begun to supplant it. You can see underneath here where I used the Green team colour on the bird pattern under the hull.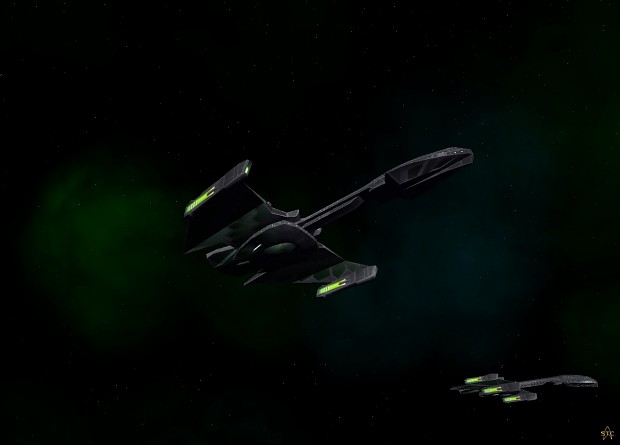 The first of the new line of Romulan warbirds was the D'Talla, serving as the prototype for what would become the Romulan's Singularity Core technology. This ship is also serving as a testbed of sorts for us here on the mod team, as it was the ship used to test out custom team badges, here you can see it with my badge, and below that an assortment of other random badges.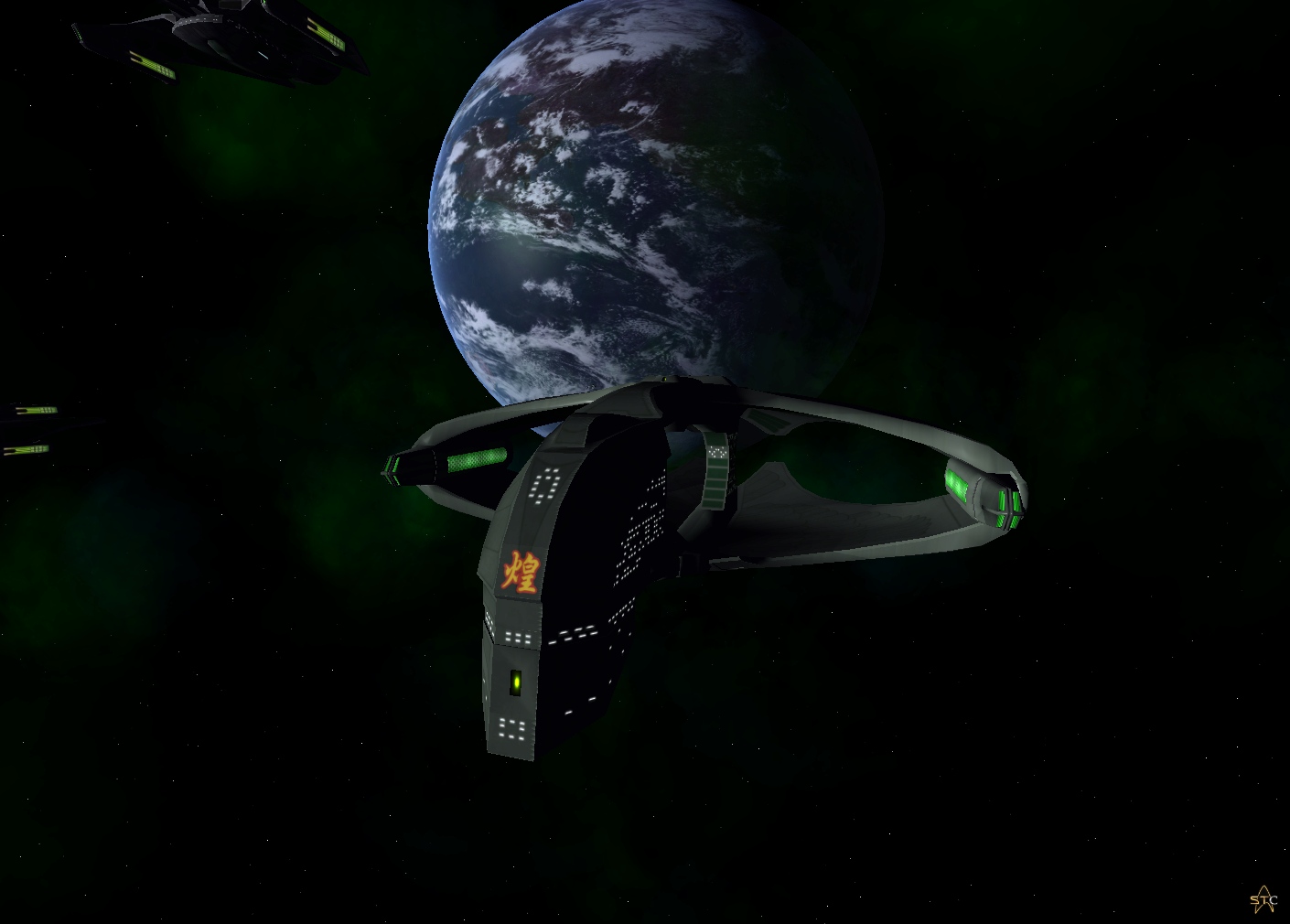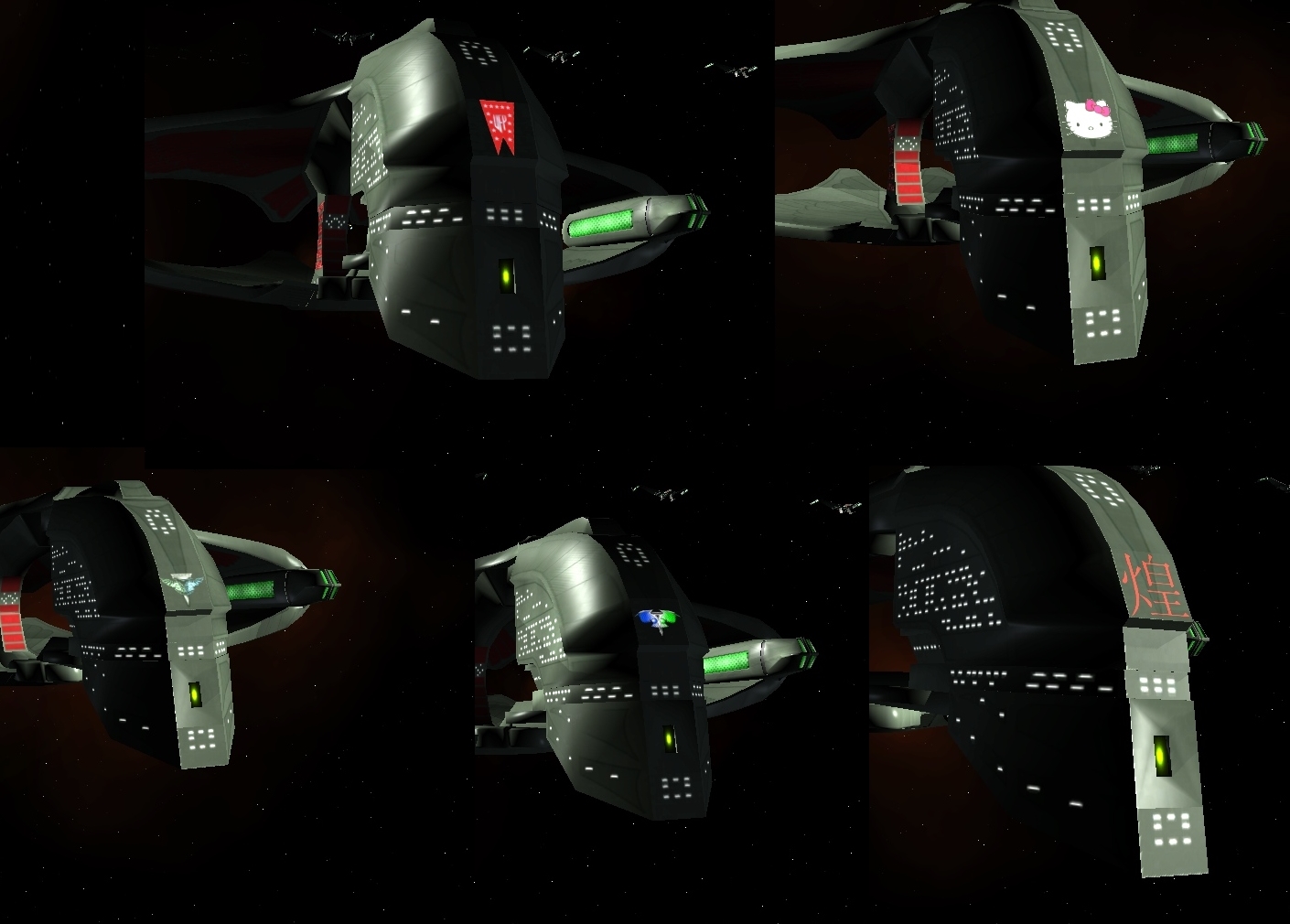 As there is not as much to the Romulan fleet at the moment as there is for the Federation and the Klingons I have done up a very quick and rough video to Wolfmother's "Joker and the Thief" to show off the Fighter Script! Take it less as a display of my poor video editing skills and more as a chance to glimpse up to date footage from in game! You may have sharp enough eyes to notice that the hit fx for the torpedoes have been updated somewhat as well :)
Don't Forget to Vote for us!