A 2.5D turn based tactical RPG with crafting and exploring.
Set in a unique universe where worlds collide and battles are fought within your own soul...

Hi everyone! I'm very excited to announce the launch of the Mortalaxy demo that I've been working on over the past year. I designed, programmed and animated the entire demo. it is also technically my first self published game! Click the link below to download and play the demo for yourself.
Mortalaxy is based on my animation concept 'Planet Nutria' that was shortlisted to compete in the Games for Change Europe Awards in 2014. Only nine teams were shortlisted from 96 teams around the world (13 countries). Although I didn't end up winning, that didn't stop me from making my concept a reality.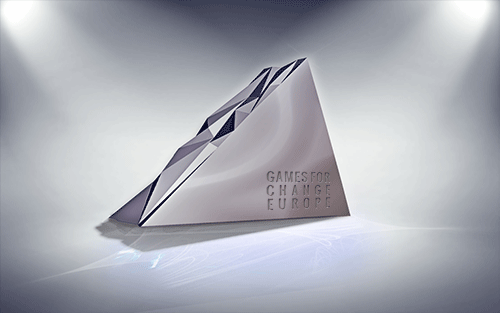 The first game I am kick-starting (Mortlaxy Green) aims to tackle arguably the most important aspect of wellbeing, physical health. The protagonists of the first game are themed on natural foods like fruits and vegetables, whilst the villains are themed on artificial foods such as junk food. Characters have unique powers based on what they personify, e.g. the main character Alex (the apple character) has powers such as Fibre Force Field and Vitamin C Comet!

Mortalaxy has three main mechanics. EXPLORATION, COOKING and BATTLE.

Whilst exploring you can meet and recruit new party members, buy food and create meals. In the full game, characters from your party can also use their powers to solve puzzles and uncover hidden paths and secrets.

Similar to Minecraft's crafting mechanic, you can create meals using the food you collect or buy while exploring. Meals are much more effective at restoring health and energy during battle. In the full game, some meals may also provide unique buffs or power up certain abilities during battle.
The game features a grid based and turn based battle system similar to RPGs like Fire Emblem. Unlike most RPG battle systems, each character can move, attack and use items multiple times each turn, making battles much more dynamic.
For most powers, the enemy simply has to be in range to execute it. However there are many other powers each character can unlock which can support and/or combo with other ally powers.
In the full game you can level up and upgrade party members with new powers and unlock Ultimate Powers using Skill Trees unique to each character.

If you like what you see, feel free to share the Mortalaxy Kickstarter with your friends and family! It would help a ton! However if you reaaaally like what you see, consider becoming a backer of the project! I have developed a bunch of fun rewards depending on how much you decide to pledge!
Thanks for checking out my game! I really appreciate it!ヽ(•‿•)ノ
---
If you want to report any bugs or send any long-form feedback, feel free to email me at...
You can also follow me for continued updates on Mortalaxy and the Kickstarter campaign!