---
That's the main news, I kind-of wanted to put it front and center. On the server there's probably going to be a lot more content than on here, so if you're interested in this project, you should probably join it.

General progress is happening. I've been working on new maps and new enemies. Saruna, an incredibly talented programmer, has helped me implement a bunch of visual improvements and shaders. The two big ones are PBR (Physical-Based Rendering) and light-rays from the sun. Neither of these come with the Source Engine by default, so it's cool to see them working here. The PBR is mostly going to be used for view-models and characters, since it's somewhat temperamental with Valve's radiosity system. You can see the light-rays shader on the render below: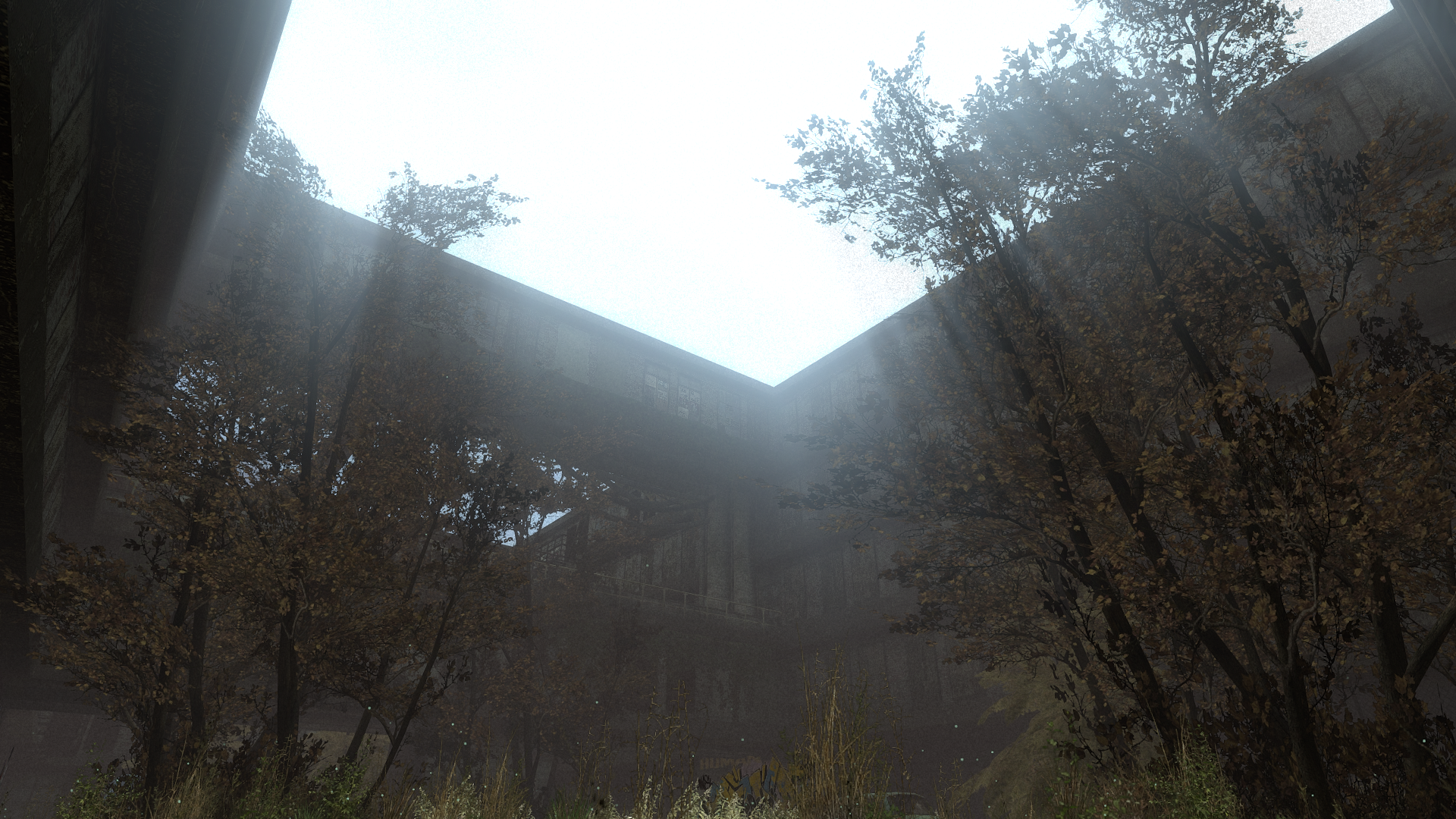 Thanks for your support so far. There will be more stuff coming, both here and on Discord/SMC.