Hi there musketeers of the round table of the triangular kingdom.
There are now more then 550 Musketeers! The kingdom, king and queen are more then well protected! If you have not joined yet go here and grab your musketeer hat: Steamcommunity.com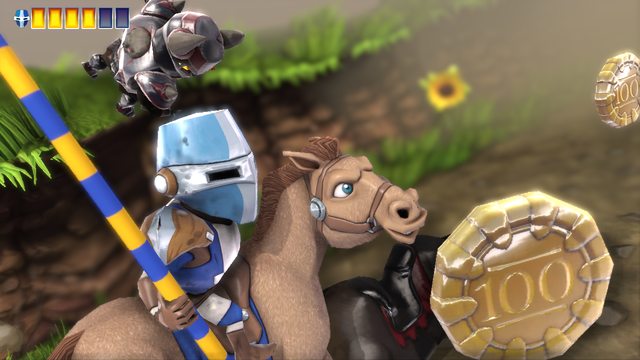 Rogue Rider Adventure Preview Video
As you might noticed or not noticed there has not been much press about the release of Last Knight: Rogue Rider Edition but there have been Youtube videos. Here is a great entertaining one about the Rogue Rider Adventure mode by MetalCanyon:
As also mentioned there the food has been not made clear in the game which let to the confusion of explosive food, poisoned food and even radioactive food. But the most important bit is that the food only shows up as red bllinking when you are too fat to eat it. If you know Monthy Python you probably also know that too much eating results in explosion of the body.
If not you need to watch this right now because it is a must see! But beware it is also very gross:
For the next update I will include some info about that as well as the inventory slots. Also, if you have questions don't be afraid to ask in the forum. In Last Knight there are quite a lot of things different then in other games.
Cool Stuff
In order to promote the game I created several interesting things.
A version of the low poly stylized kingdom which works realtime in your browser:
The Last Knight cereals called Smashies, unfortunately not real but the box shows some real things of the game:
The Smashtastic of the intro:
There is also this 7 Seconds Last Knight trailer now:
Here as a looped gif: I.imgur.com
I also updated the Trailer on the Steam page with some quotes in a interesting way.
Achievements Guide
Jepp created this great guide, with the help of Chris Fifty-Two, for all your achievements hunters out there: Steamcommunity.com
Getting all 77 achievements sure is not easy! Here are all 77 in 1 image plus a steak, a meat pizza and a scared skeleton: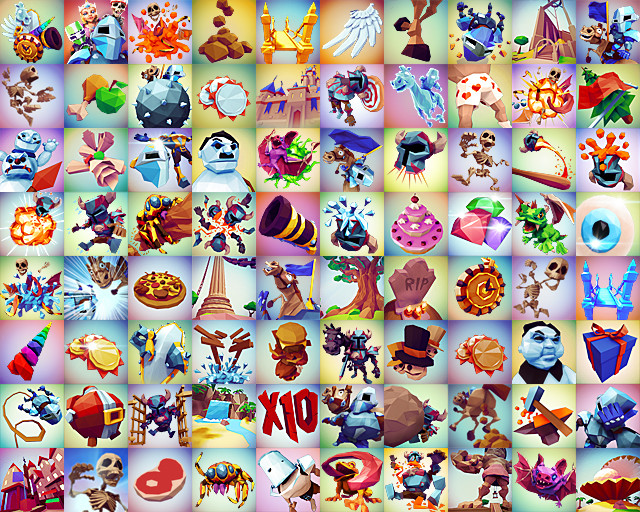 Gamers Got Hearts
The Gamers Got Hearts event which donates all received money to the Save the Children charity is currently going on. I also donated Last Knight keys to it. For every donation you make you get a game and the amount gets amplified by 6 and all send to Save the Children. You probably have Last Knight already but your friends might not and you can of course get also a lot of other games there. I am not allowed to put the link here on Steam but this should work: Twitter.com
Next Update
Apart of the already mentioned more info for the Rogue Rider Adventure mode I will also add something that lets you later on buy hats or transform existing hats with lots of gold in Endless Journey. That idea has been already mentioned several times in the forum, then you have something to do with all your gold after you have bought all the power ups, upgrades, characters, safety rope, insurance and the castle. But don't worry it will always be gold that you find in the game which lets you then buy hats, never something like "Secret of the Magic Crystals - Dress Up" DLC
...which is currently in the New Popular Releases, this screenshot probably already says it all: Cdn.akamai.steamstatic.com
Poor hats, poor horses, so sad.
For the update some Halloween themed hats should also be cool as well as some more magic properties.
Need Moar Games?
Check out these other new Indie games made in Germany that have recently released on Steam:
Cool looking first person puzzle platformer with lots of amazing triangles: Store.steampowered.com
2D puzzle platformer with lots of known characters and their abilities:
Store.steampowered.com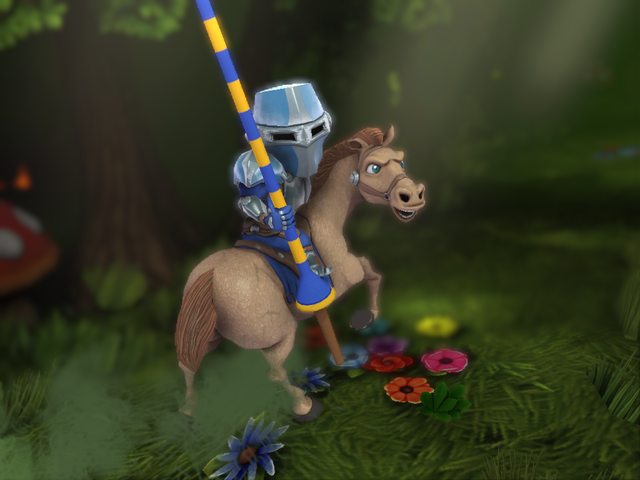 All for fun, fun for all,
David Hagemann
Toco Games
@TocoGamescom - Lastknightthegame.com