This week on Devin starts with the man in the mirror, and asks him to change his ways: More eye candy, more testing, and perhaps some music?
Joe finished updating textures for the Command Rig and the Bomber. He added a lot more detail and a bit more color so you can tell whats on your team at distance. Can see the glam shots of both below: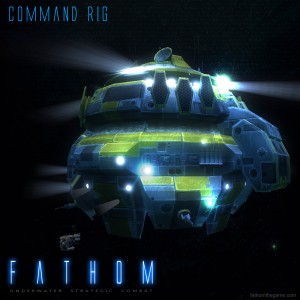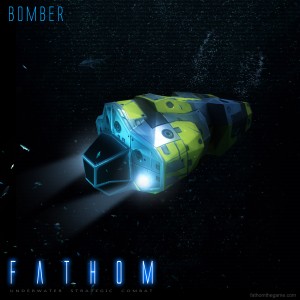 He also posted the repair model on sketchfab which garnered they're "most viewed model for the week." Ok so it was 10 views, but hey, this whole gamedev place gets pretty crowded.
We tested revision 1720 earlier this week. Can see the movie of it on the front page. I got my ass kicked again by Joe, again… I don't know what the world is coming to. The upside is Fathom remains stable, but one take away from playing a second round was that I got pinned pretty early, and was then badly starved for resources. While it was mostly my fault (again I'm pretty bad in at this game), once he started coming at me with frigates I didn't have much to reply with, or even defend with. So I decided to make the torpedo buoy available prior to the Advanced Research upgrade. It may help with the turtle/counter-attack play style which is almost impossible to pull off currently.
Finally I also spoke with prominent music composer Aaron Paul Low this week. He was volunteering his work to reddit for free in hopes of gaining some exposure in the game development community. He seemed to dig what were are doing with Fathom, and so I gave him a run down of our plan and musical preferences. I think it piqued his interest enough to start tinkering with some musical pieces this week. Looking forward to hearing what he comes up with. Dude clearly has some chops, check out his page .