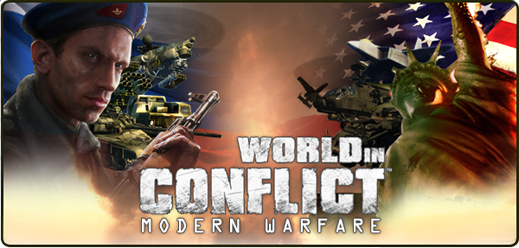 October Progress Update
Remember, you can still find a guide on installing update 4 here
We've been busy designing artwork and technical details for smart battlefield munitions, such as MRSI (multiple rounds simultaneous impact) for artillery units, lead-collision homing missiles for anti-air units and fire & forget tactical missiles.
First, we've been working on programming/technical preparation for advanced missile controls. This is being used to improve accuracy and reliability of SAM for air and missile defenses, and in the future, has potential to be used to provide auto-pilot guidance for player-controlled cruise missiles.
You can see it in action here:
Second, we've been working on programming an active-radar homing seeker for the AGM-114L Longbow Hellfire missile (radar guided variant, not laser guided). This new seeker gives true "fire and forget" capability for helicopter pilots in WiC for the first time:
With the fire & forget capability on air-to-ground missiles, we are also moving toward "interceptable projectile" system model, where such deadly precision guided munitions like Hellfire missile can be shot down by highly automated short-range SAM's. Both Tor M1 and Pantsir S1 are being upgraded to provide this capability.
Tor M1 upgrade process video can be seen here: Moddb.com
Also working on animation for KM-SAM airdropped Medium SAM unit. Check out the awesome cold-launch sequence for the rocket!
That will be all for now, see you on Wicmwmod.com :)