Introduction:
Monthly update time! We have a slightly smaller update this month as we are all gearing down for the holidays but nonetheless, we have something exciting we want to share, a very nice sneak peak at what is to come.
Starting with this small reveal, we'd like you guys to take a look at the WIP logo for our upcoming update. It will be themed and we'd like to see if you guys can guess what it is!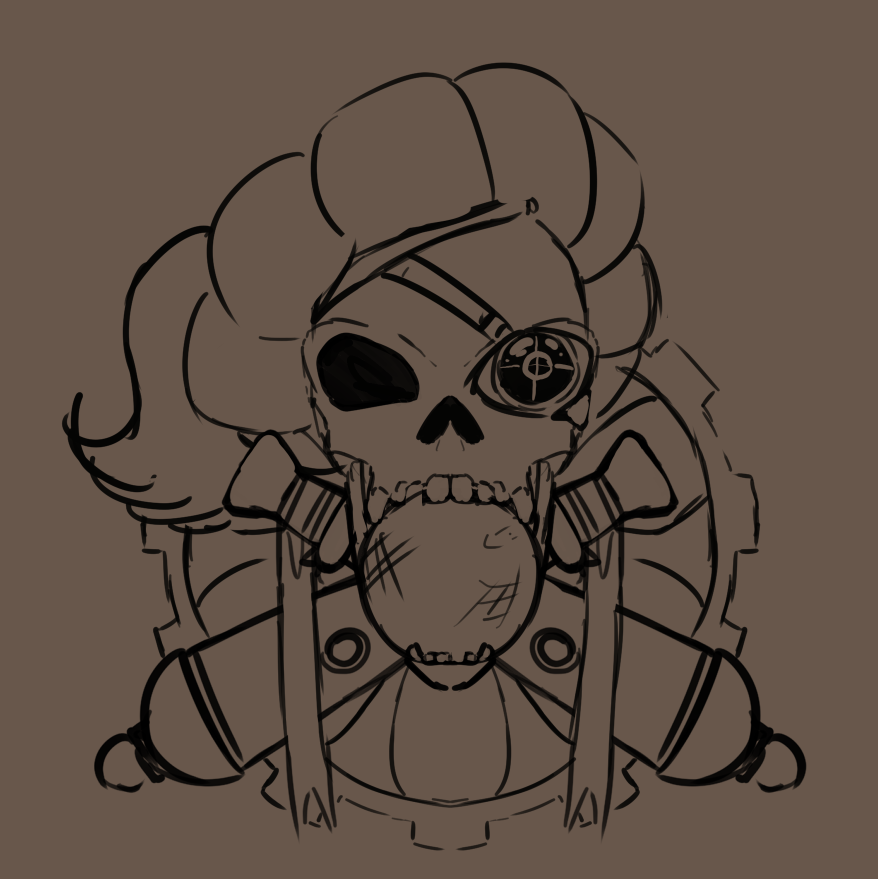 3D
The 3D team has created a new suite of weapons to kit out the Empires finest. Starting with a range of pistols, including multishot!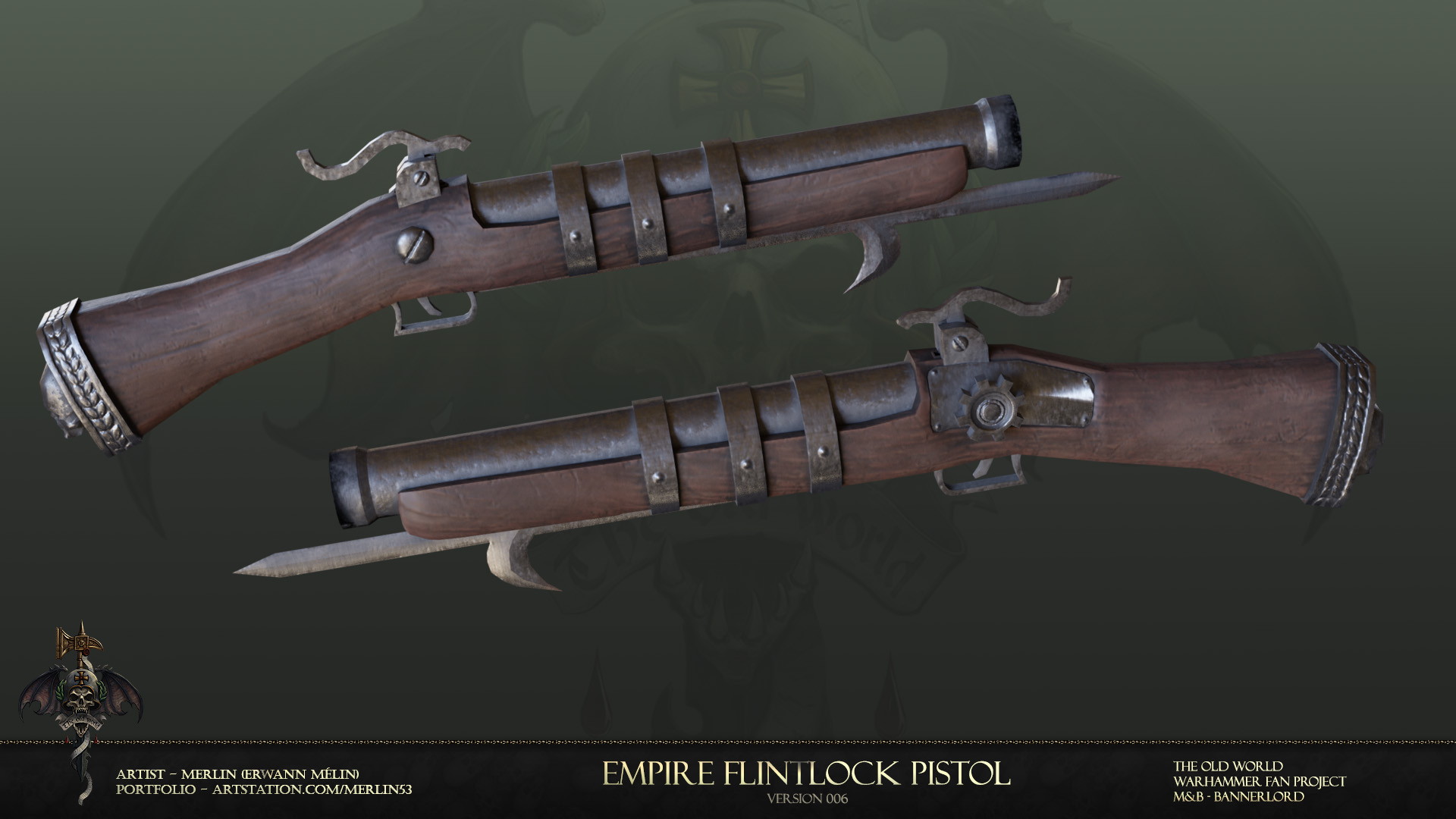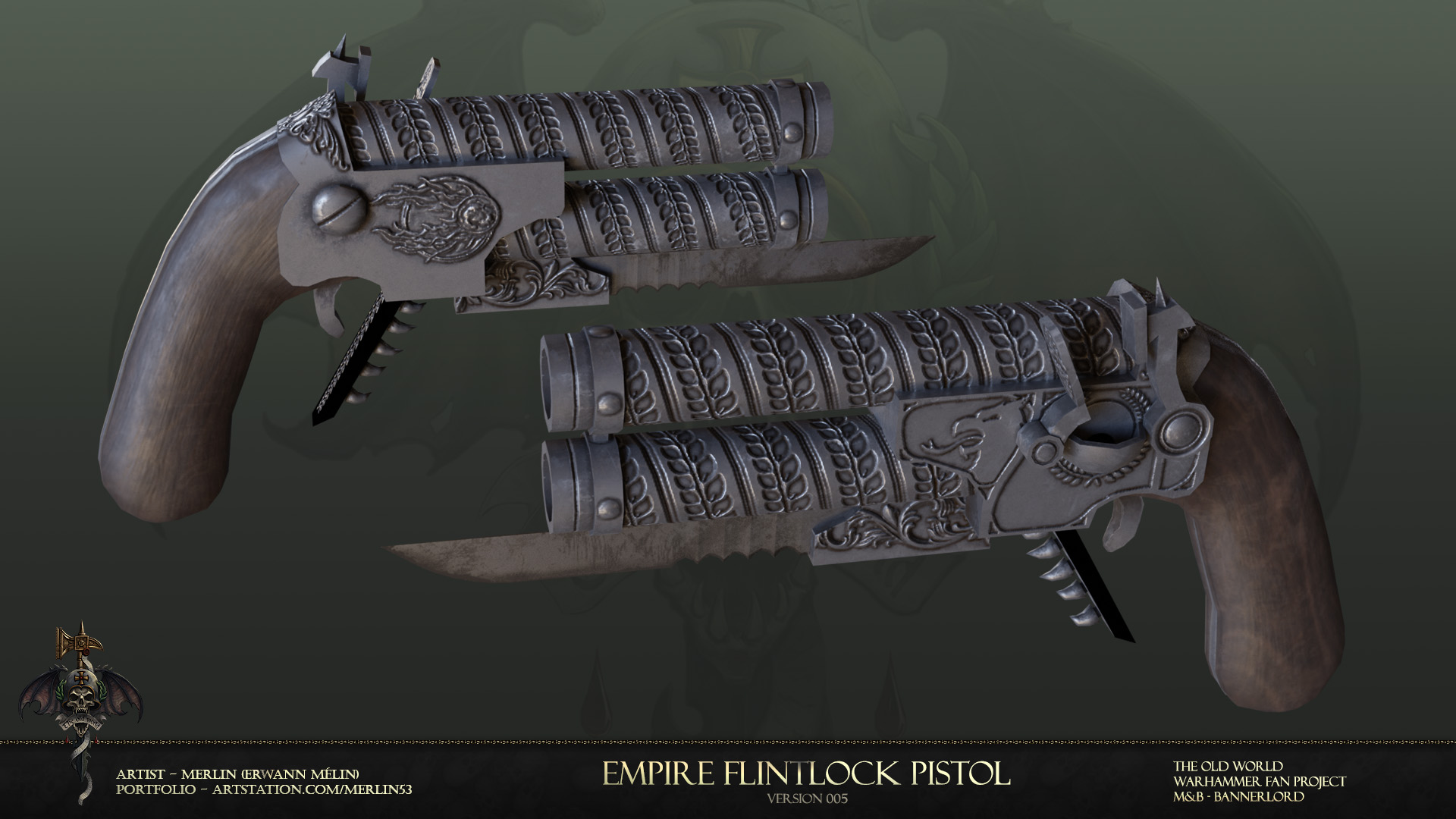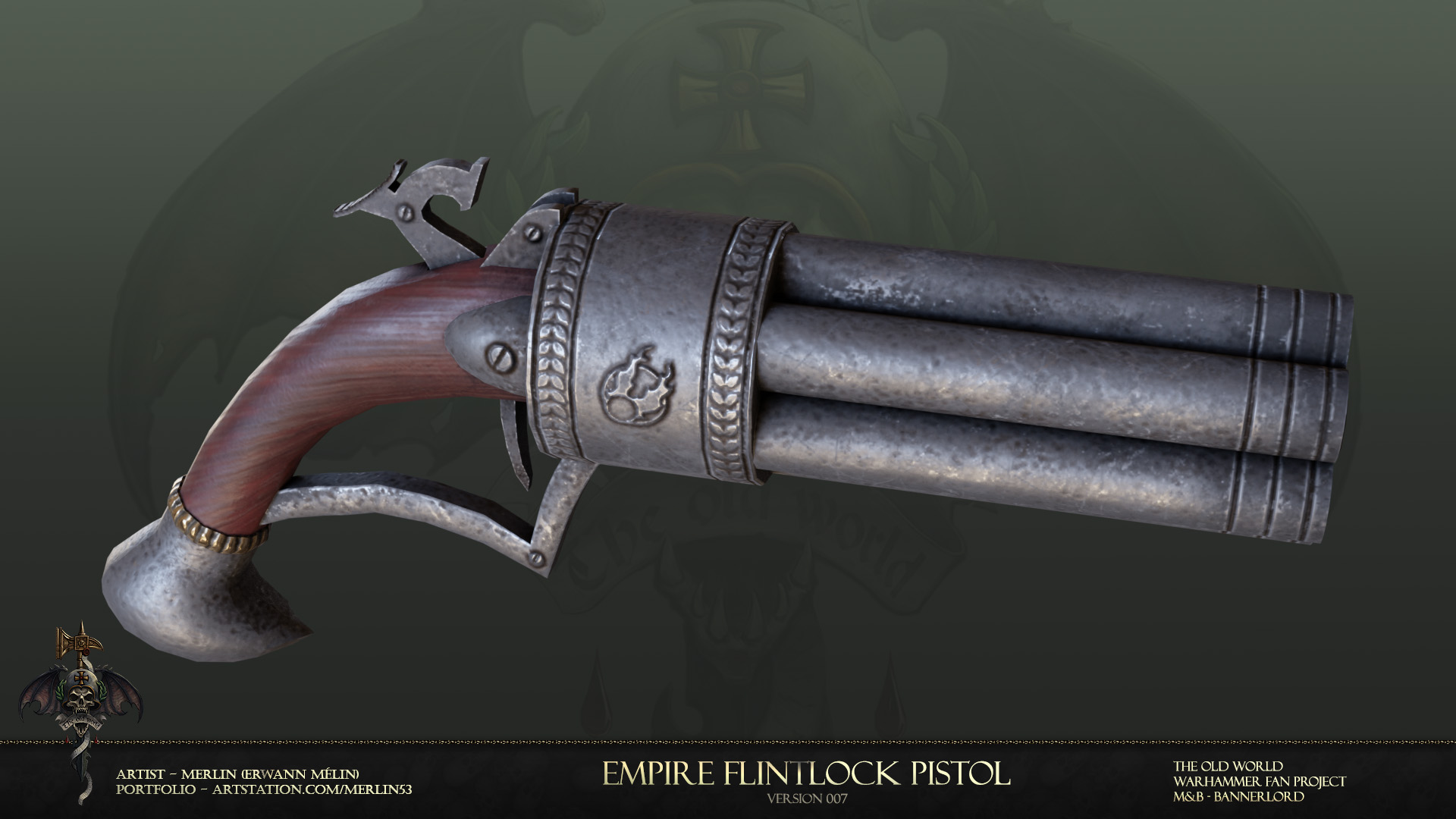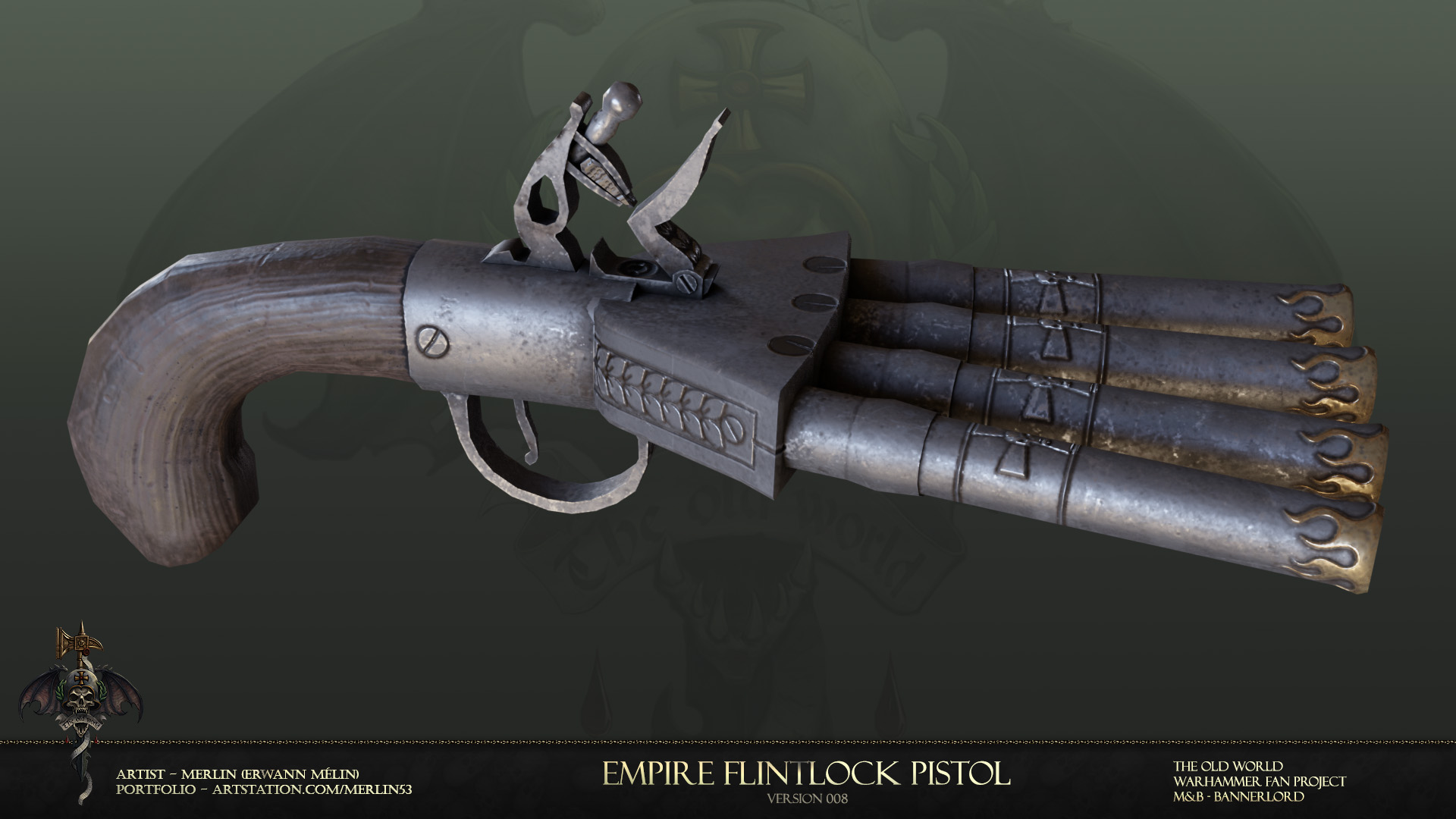 Followed by some new, and deadly, rapiers for the Witchhunters to cleanse the wicked and tainted with.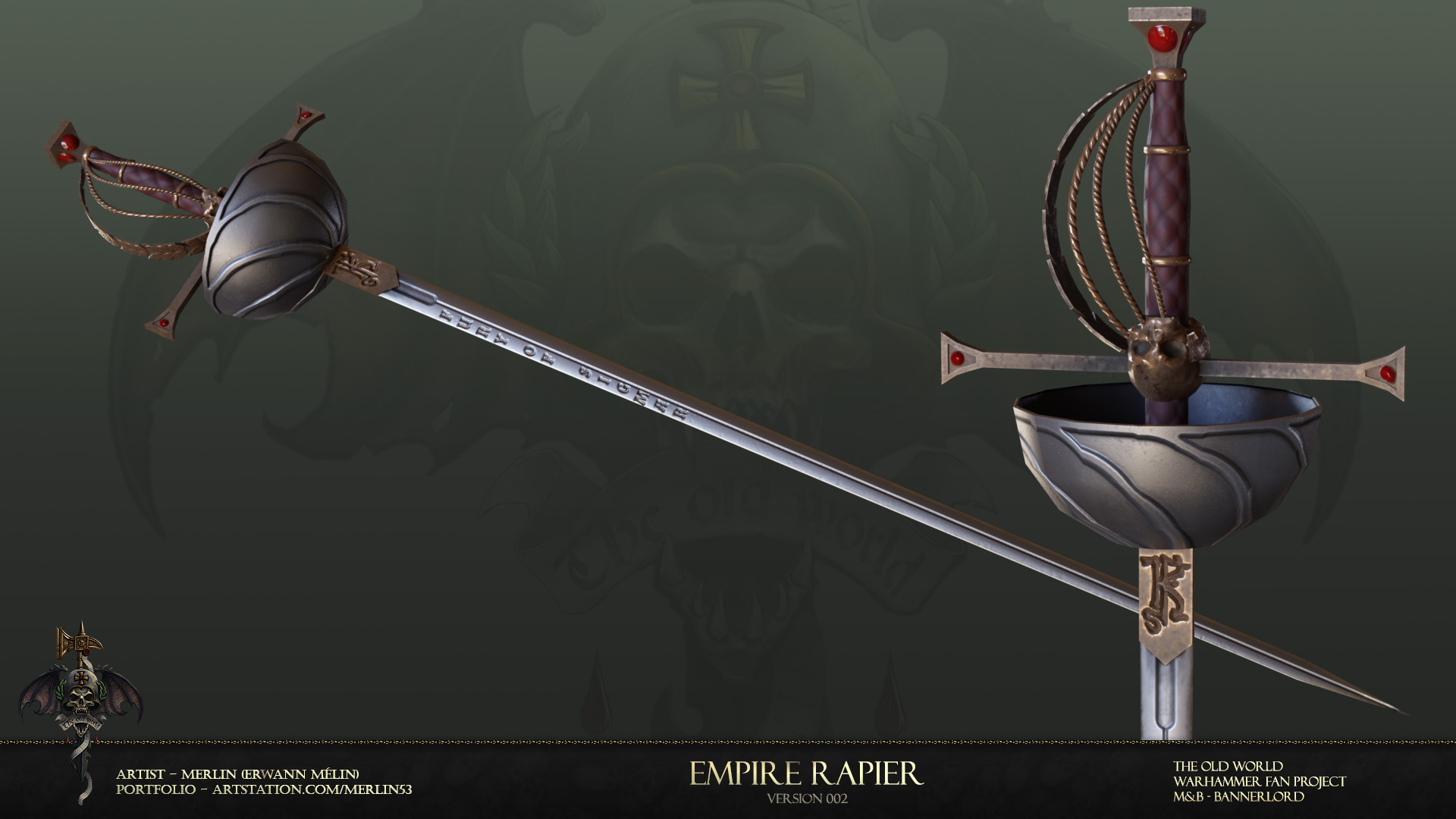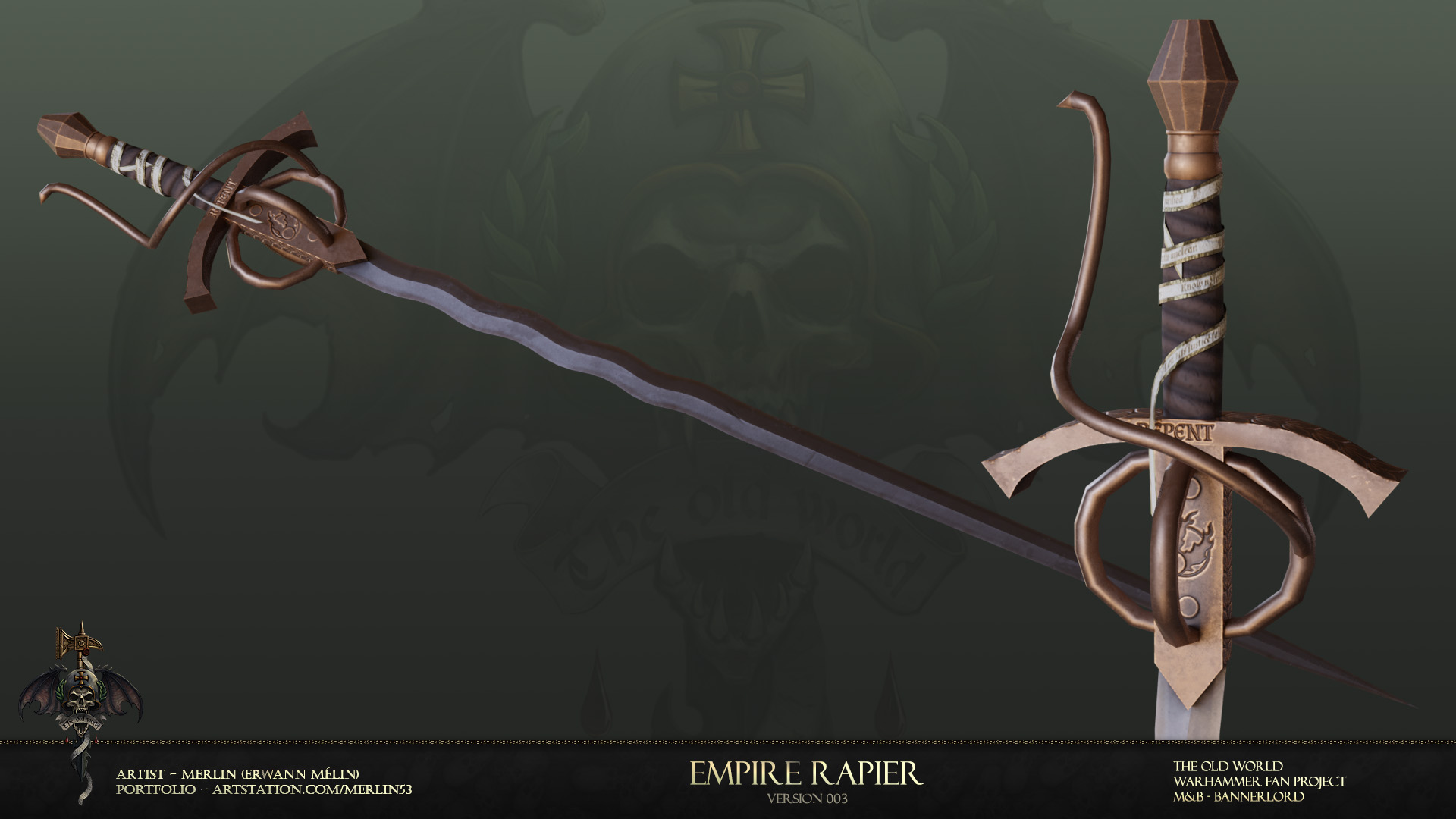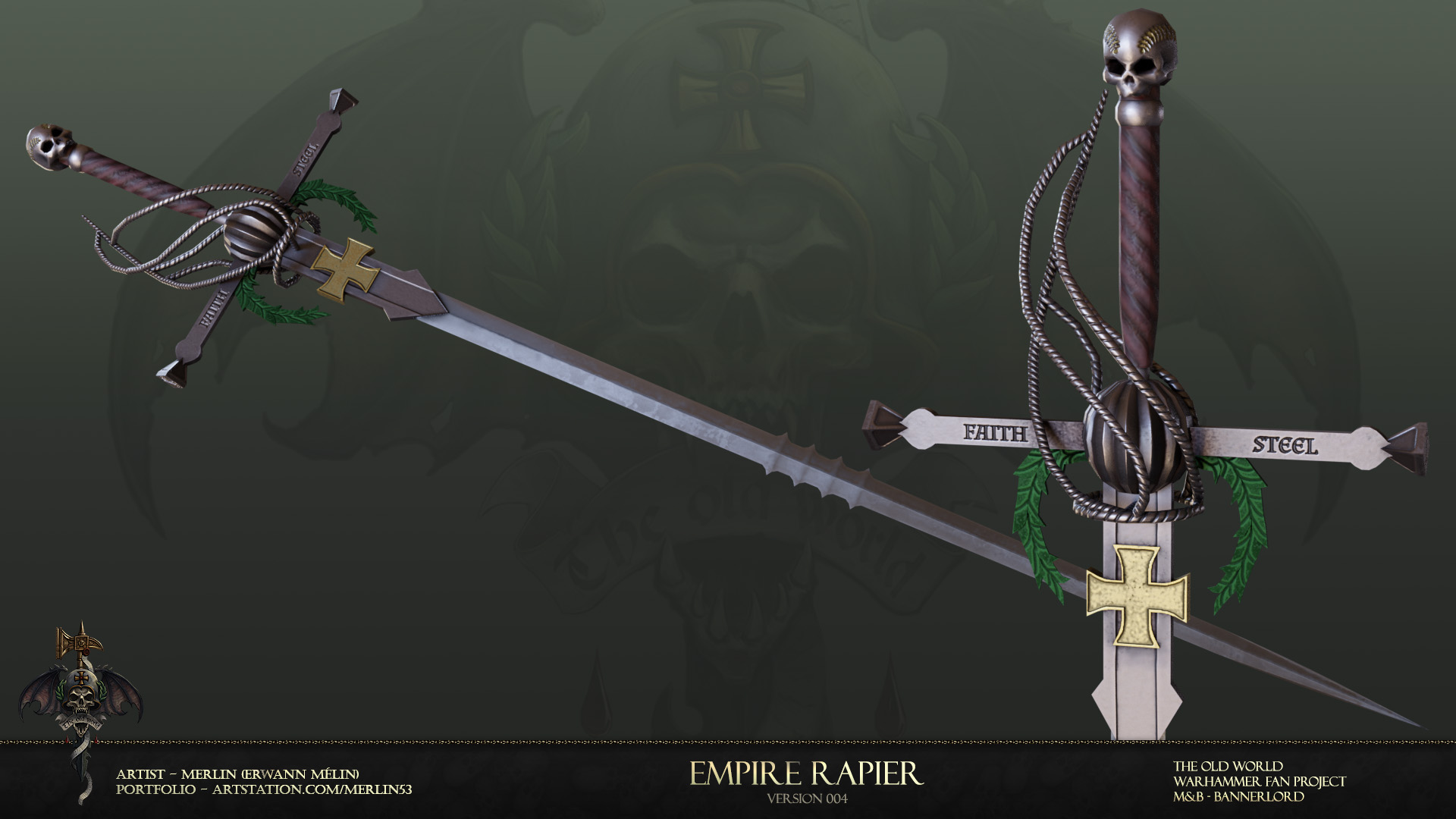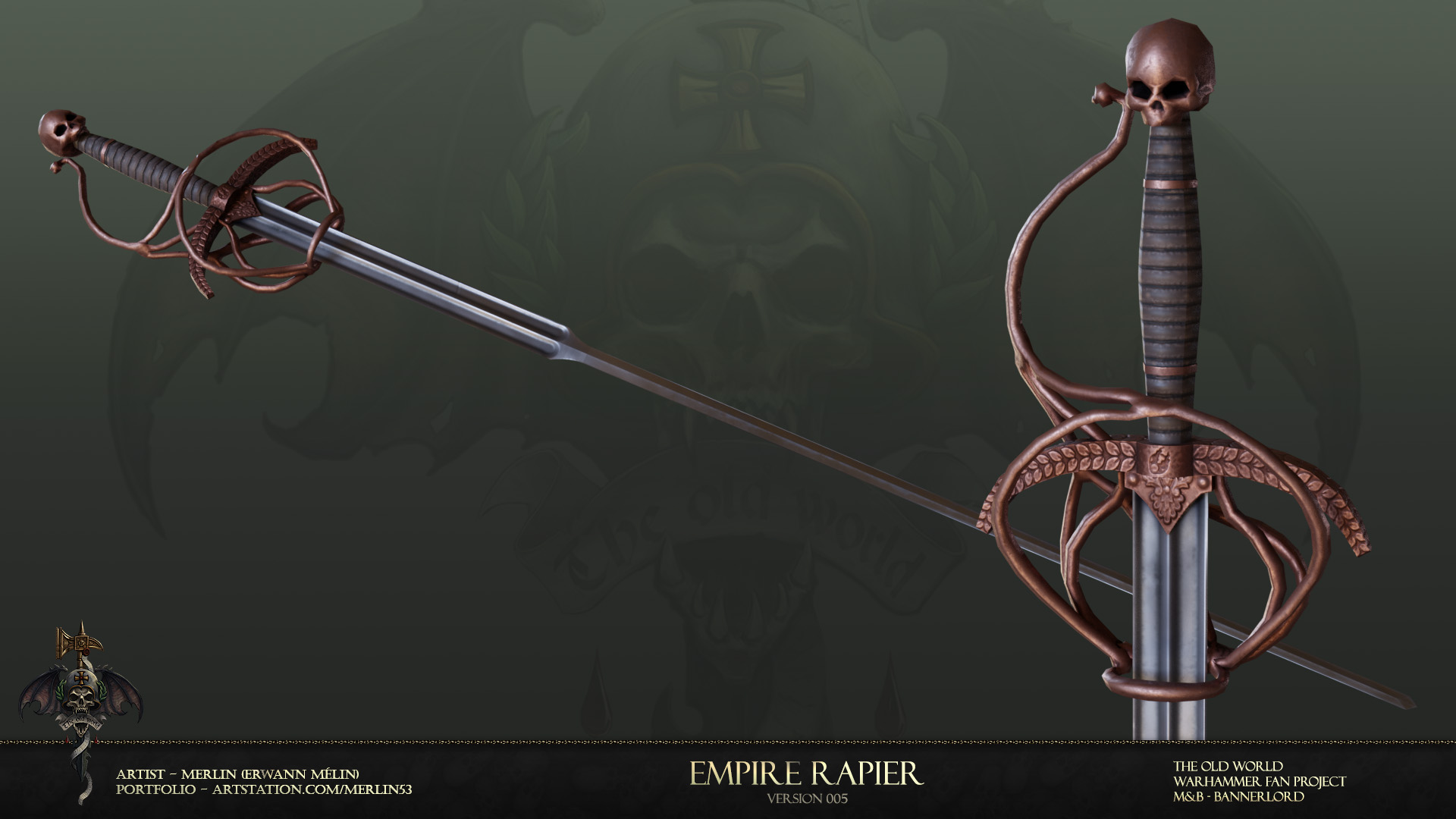 And lastly, we have an older-style rifle to bolster our growing list of firearms, for the Empire is only safe with faith, steel and gunpowder!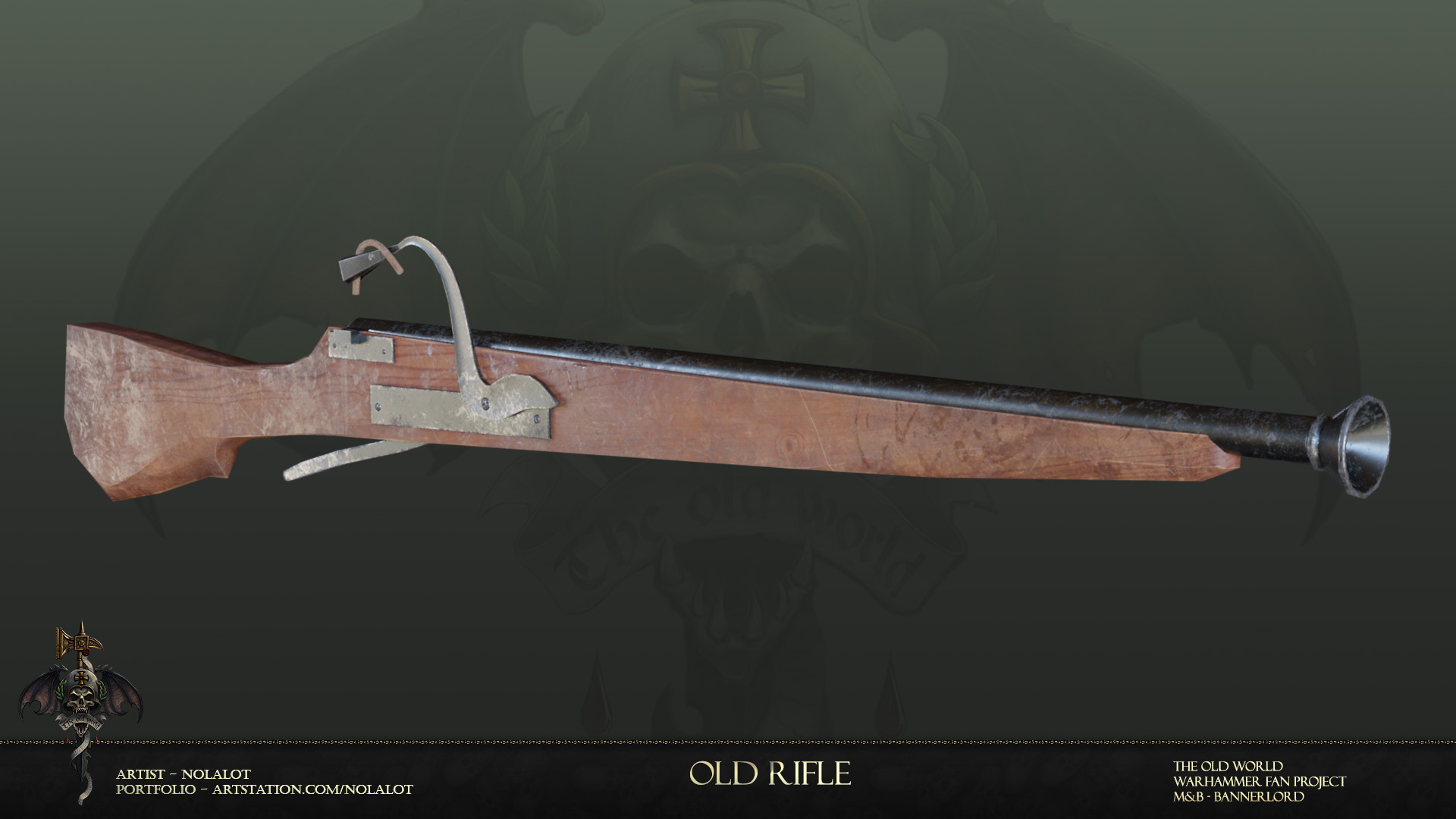 Lore
One of the concessions we had to make for the open alpha is that our troop trees were not quite as fleshed out as we wanted, but since then Lore has reworked the troop trees for both the Empire and Vampire counts.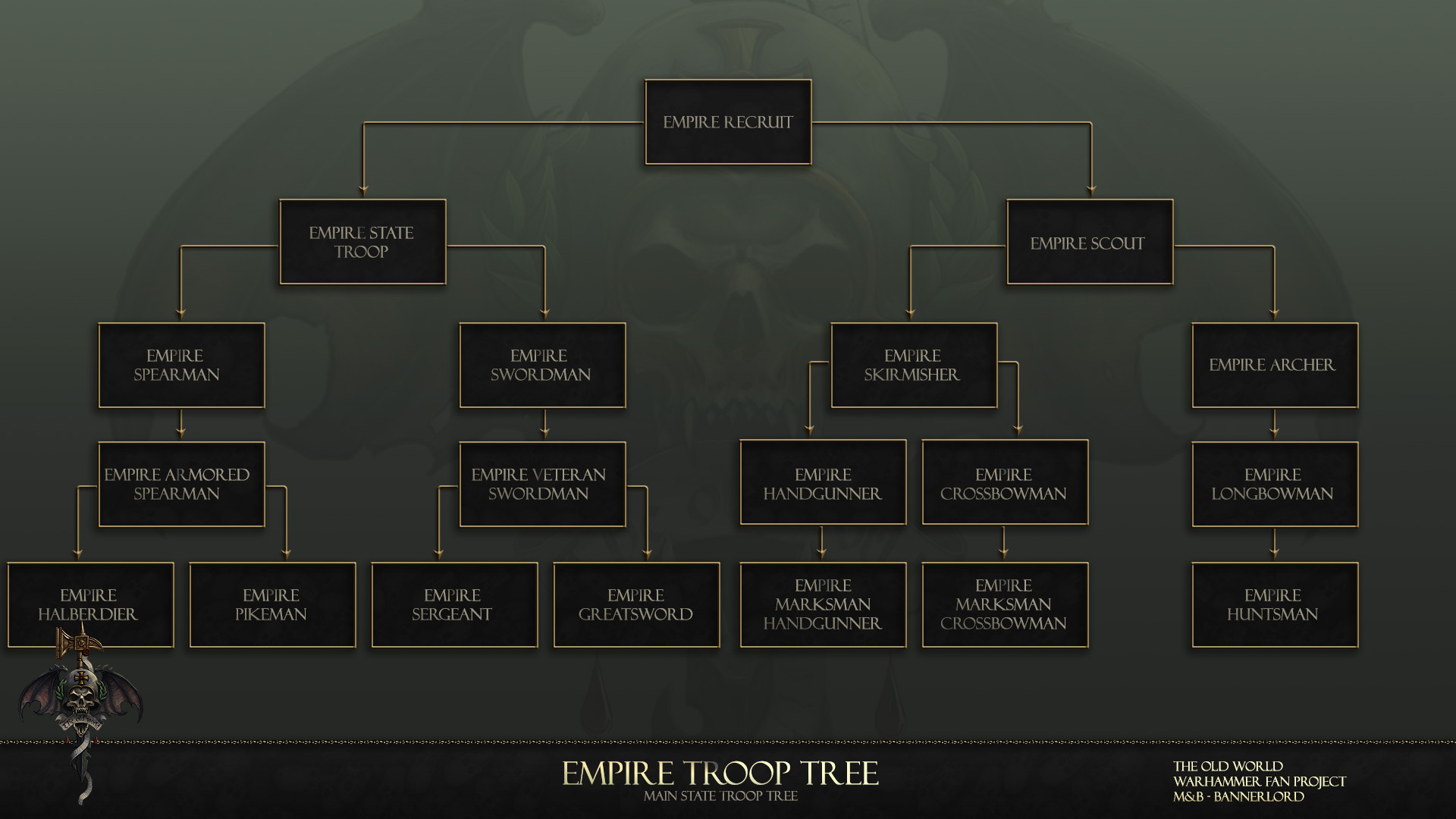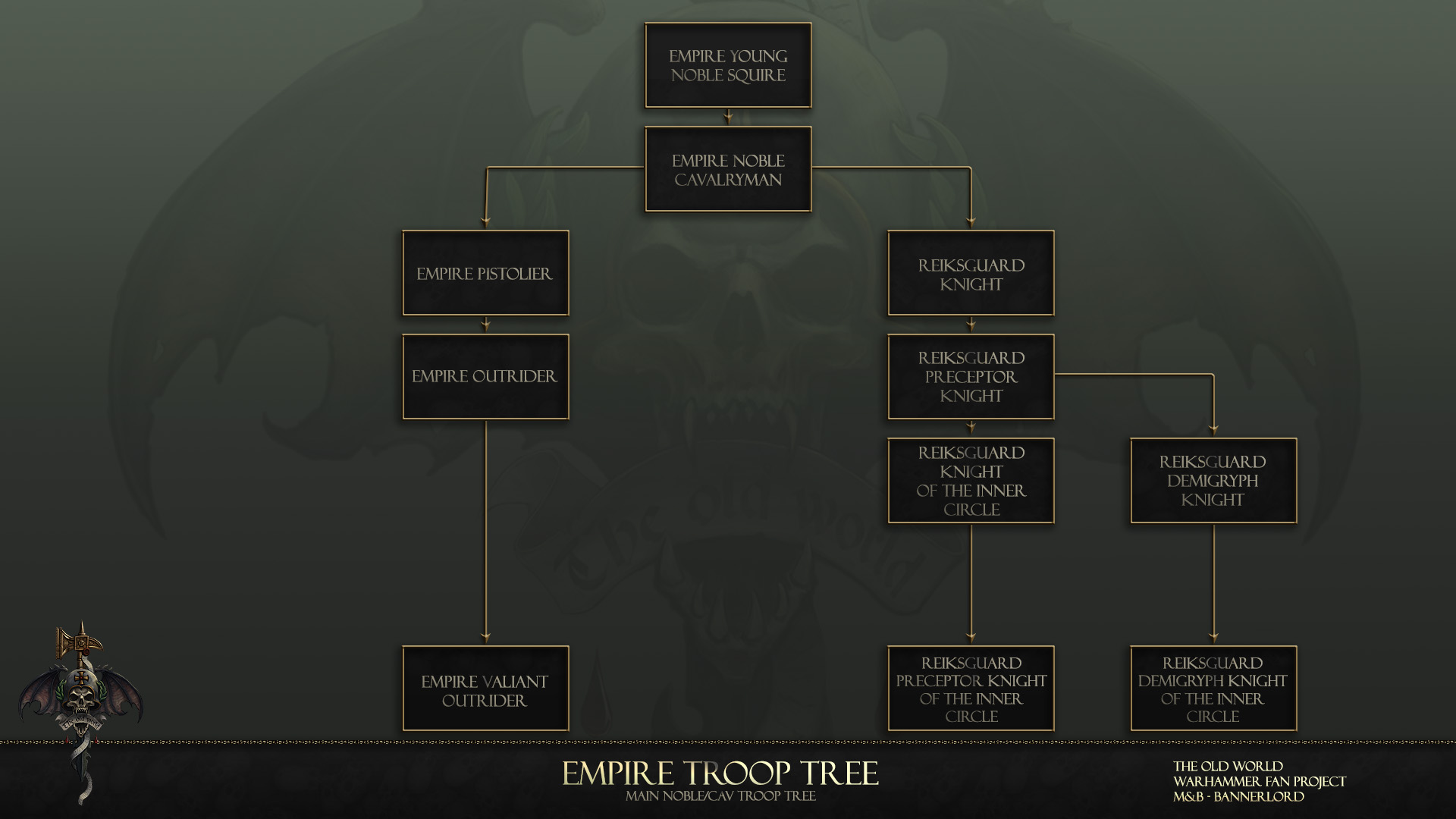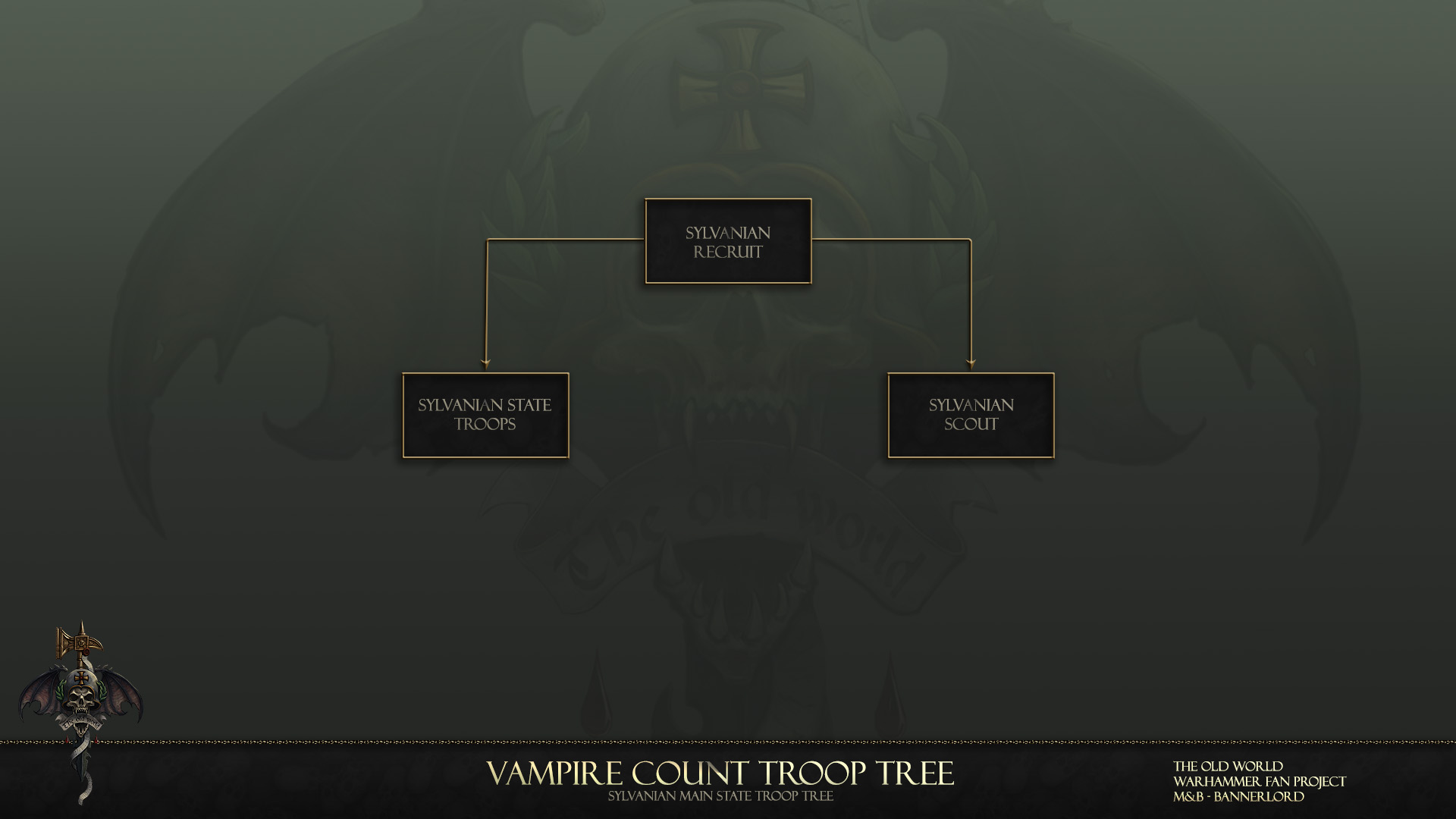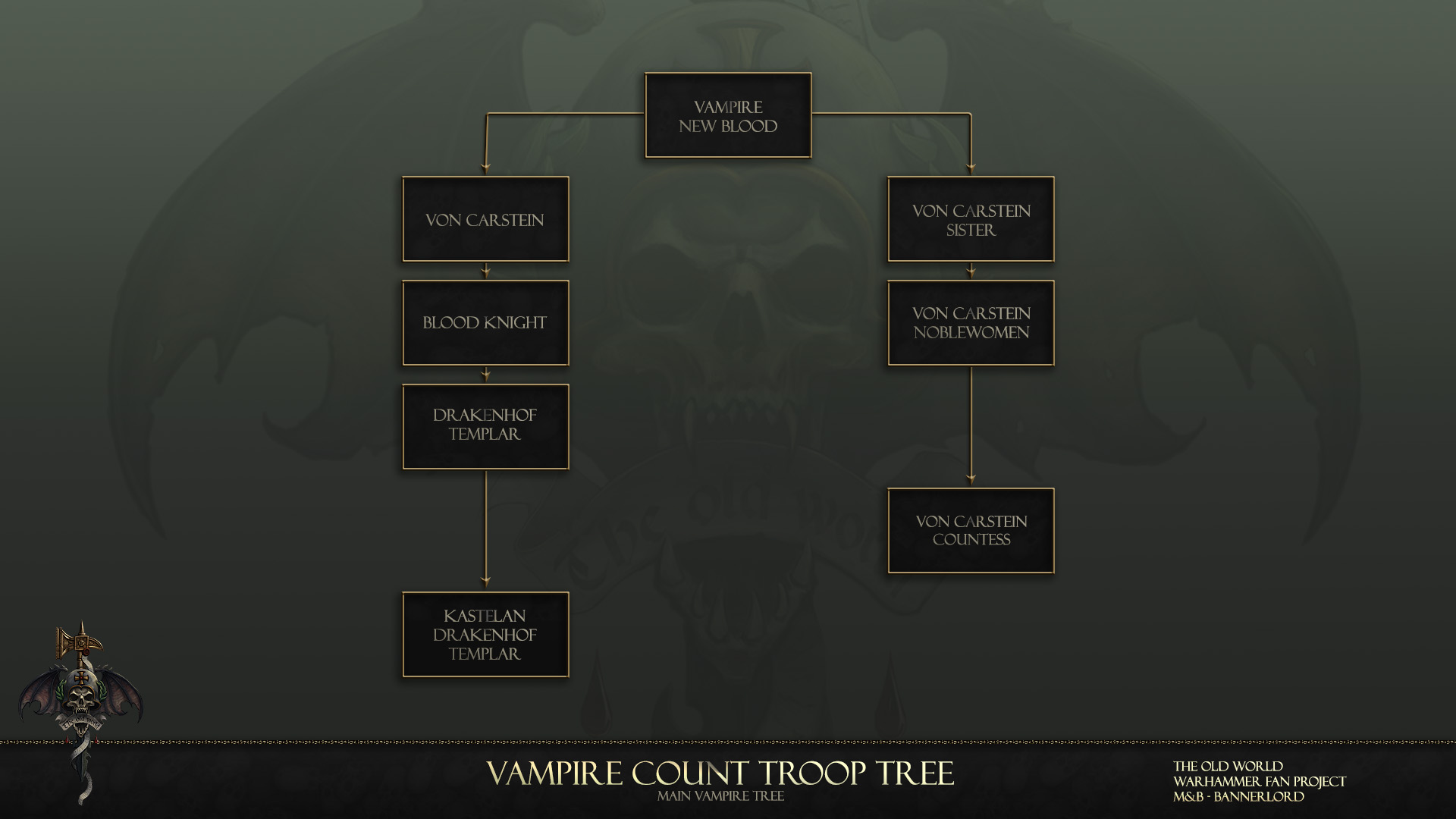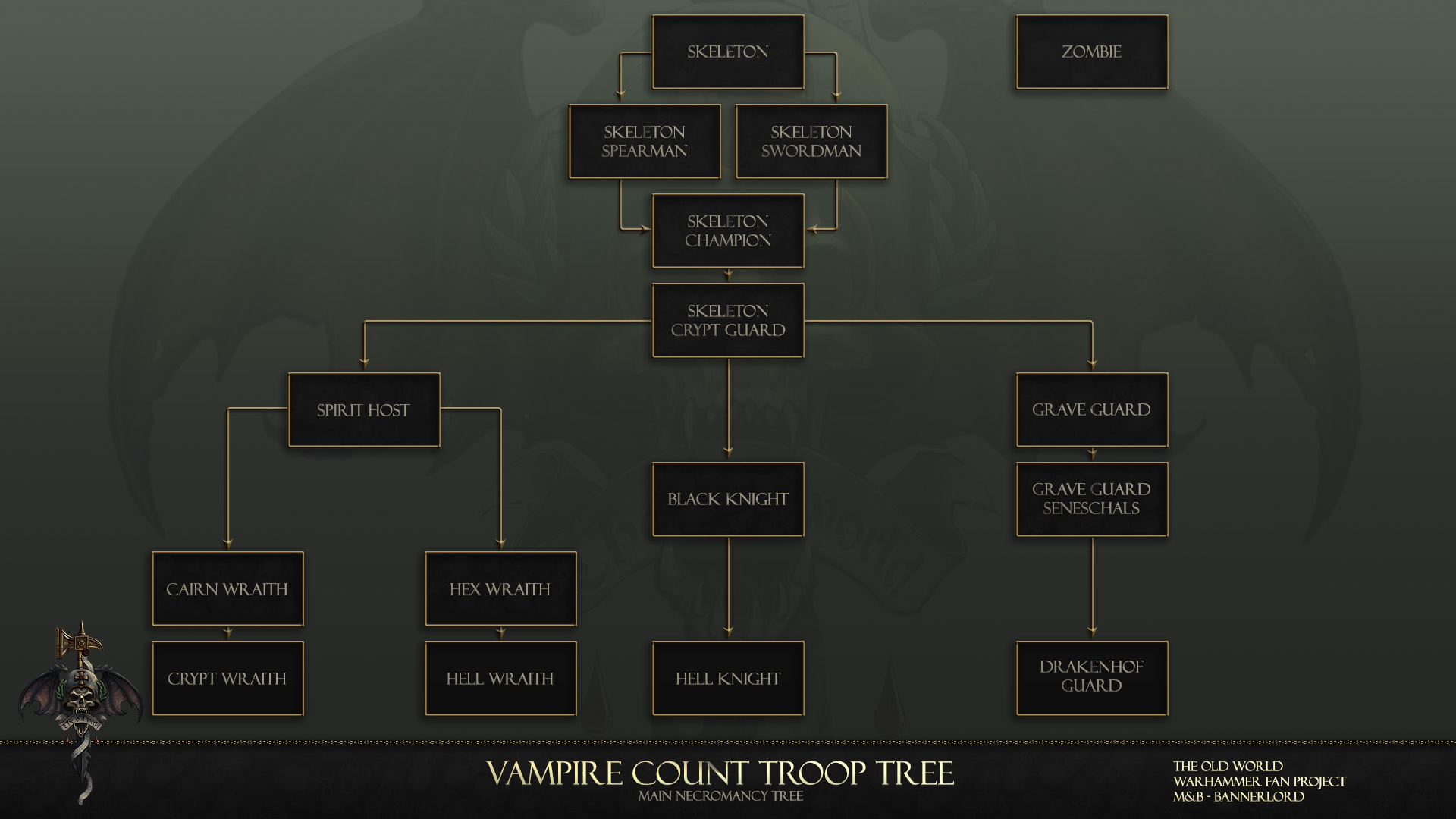 These changes are fairly final, once custom skeletons drop, we'll look into everything again with that in mind.
Work continues on the rest of the troop trees, including Chaos, Wood elves and the various mercenaries of the Old World. We will be showing them off once we are happy with them.
Scenery
While we may not have any juicy screenies for this update, rest assured our map engineers are tinkering away, bringing Warhammer to life with their outstanding maps. There will be more for us to showcase in the future and plenty to battle across!
Coding
Our mad mechanics continue to work on a range of new additions, testing out ideas for magic and seeing whether we can push the limit on troop tree tiers to later include monsters and some of the chonkier units hitpoints wise.
Though work continues on something bigger for the upcoming update.. something that is a little more explosive. We look forward to showing you the incredible work being done!
Recruitment post
We are still looking for Sound Engineers/Artists, 3D artists, Sceners and C# Coders. If you are interested in any of these roles, or any of the others, feel free to head over to our #applications channel on the discord! Everyone is completely welcome.