Introduction:
Its time for another update on our progress! With all the usual range of concepts, assets and previews that we have ready. We are also happy to announce that we have started testing our own world map and so we are just that one step closer to finally having a playable beta.

Let's take a look at what we have been up to this month!
3D:
Starting once again with the Empire, we have finally implemented our very own firearms, both these pistols and the well known Repeater Handgun are just the beginning!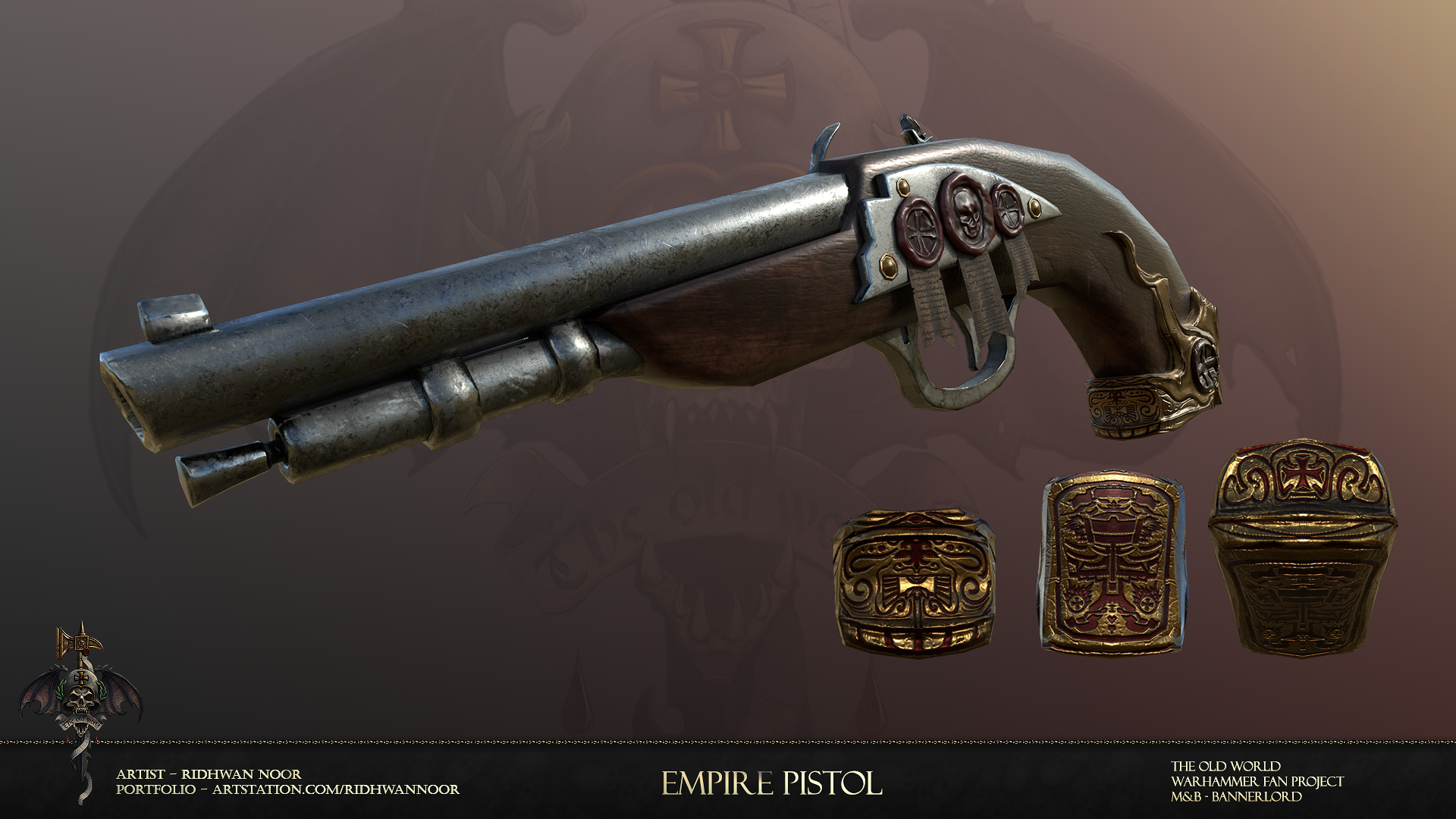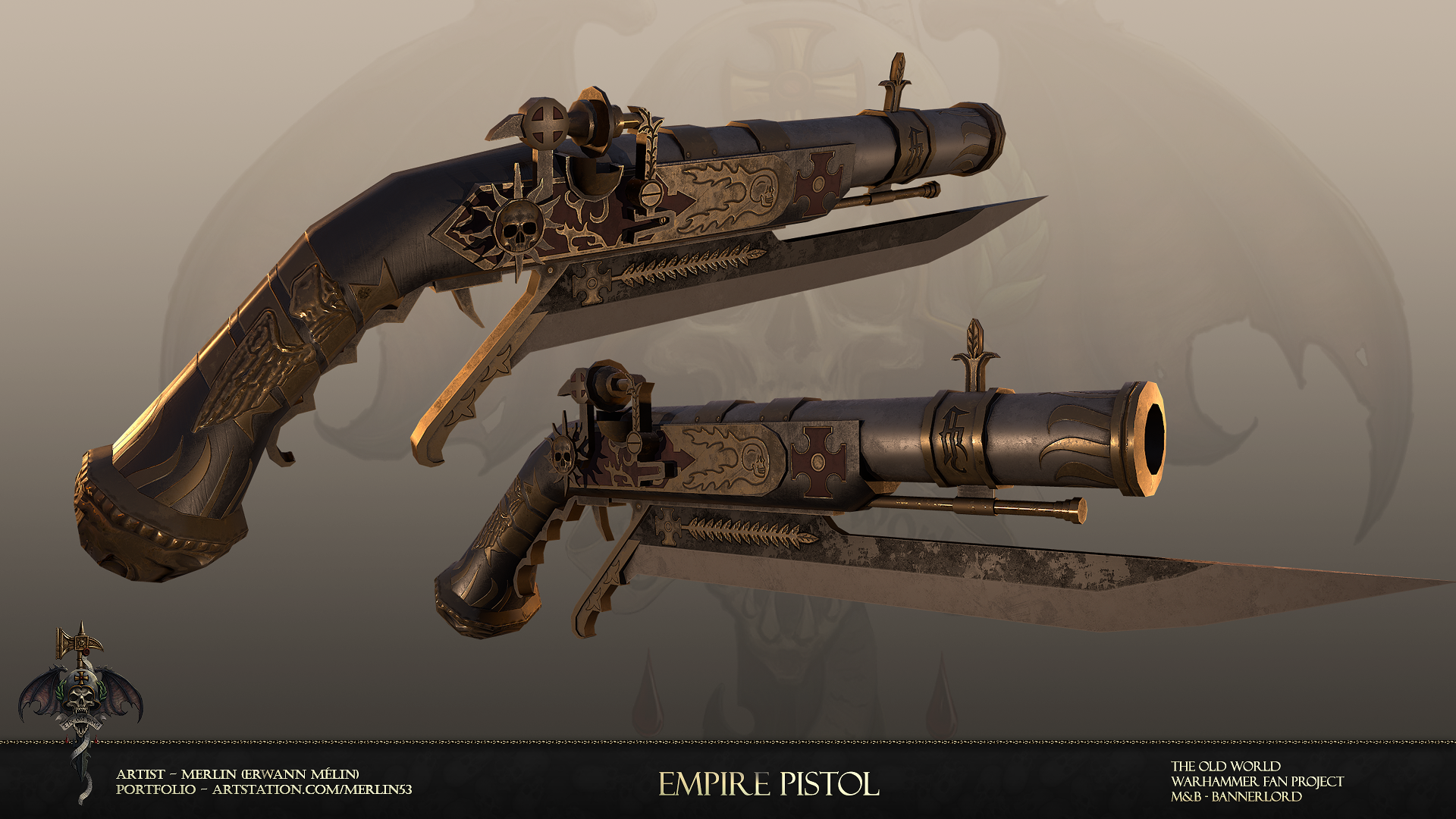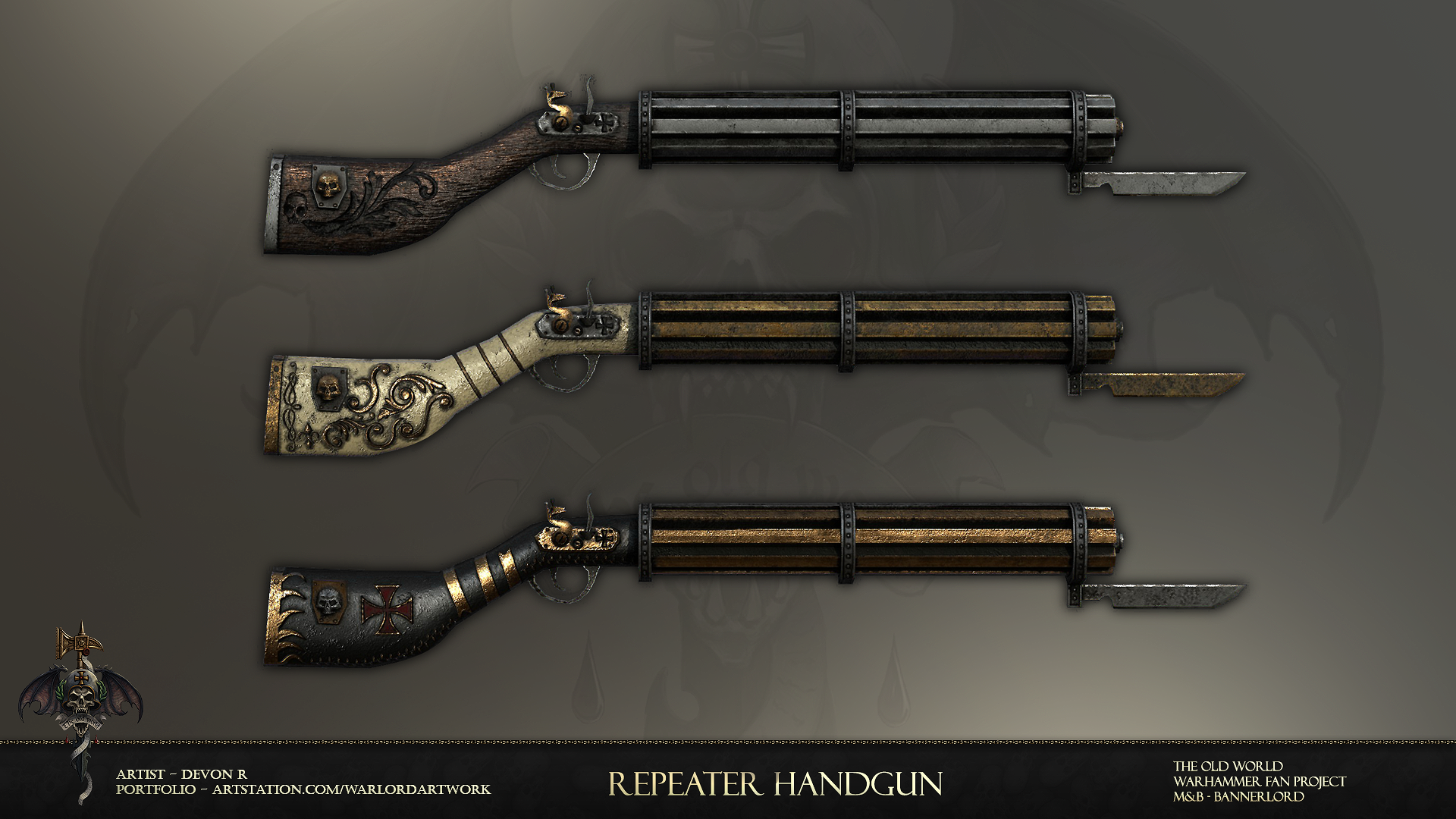 The Templars of Sigmar will be ready to test these handguns as well, with an armour set and various hats!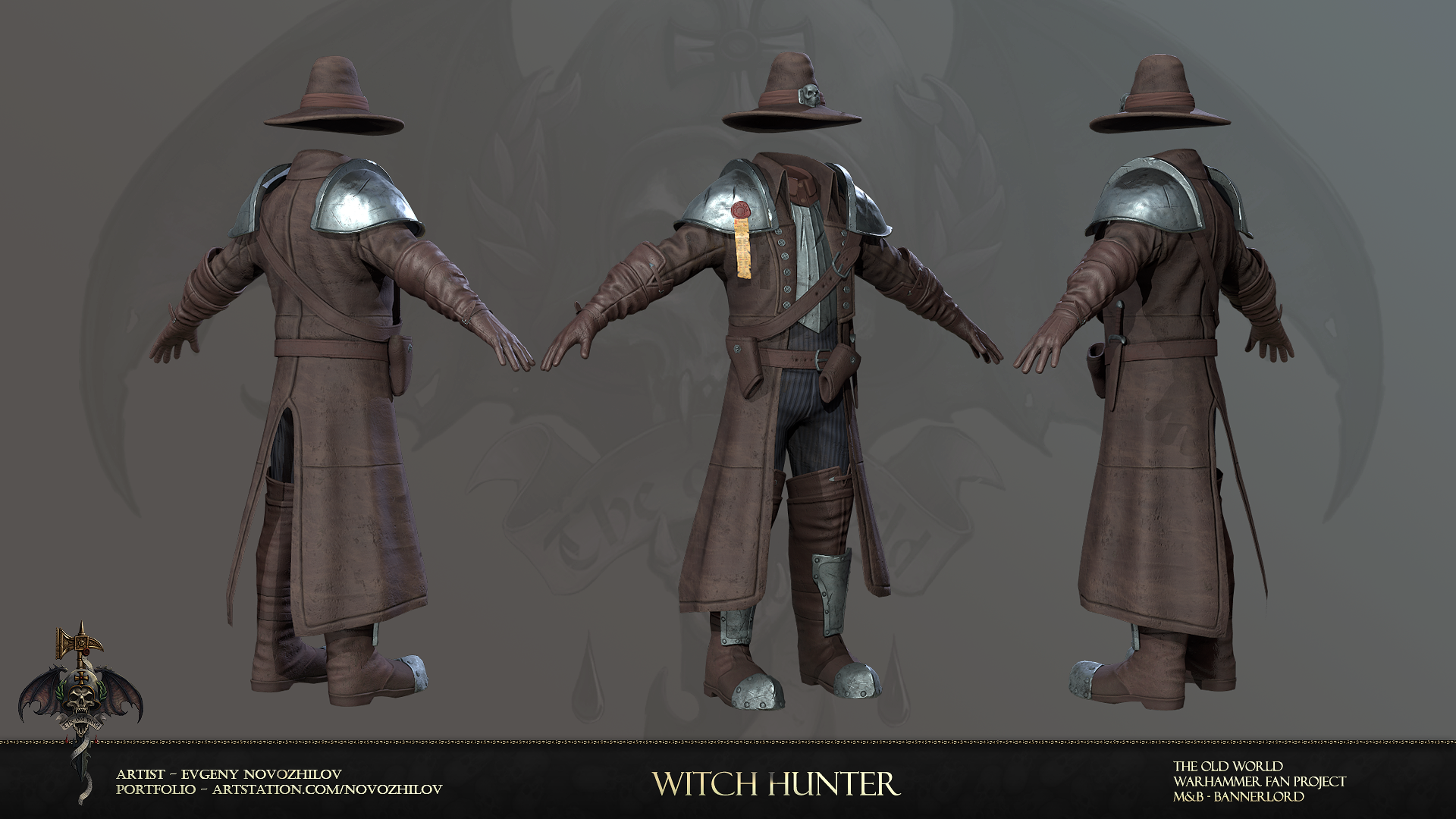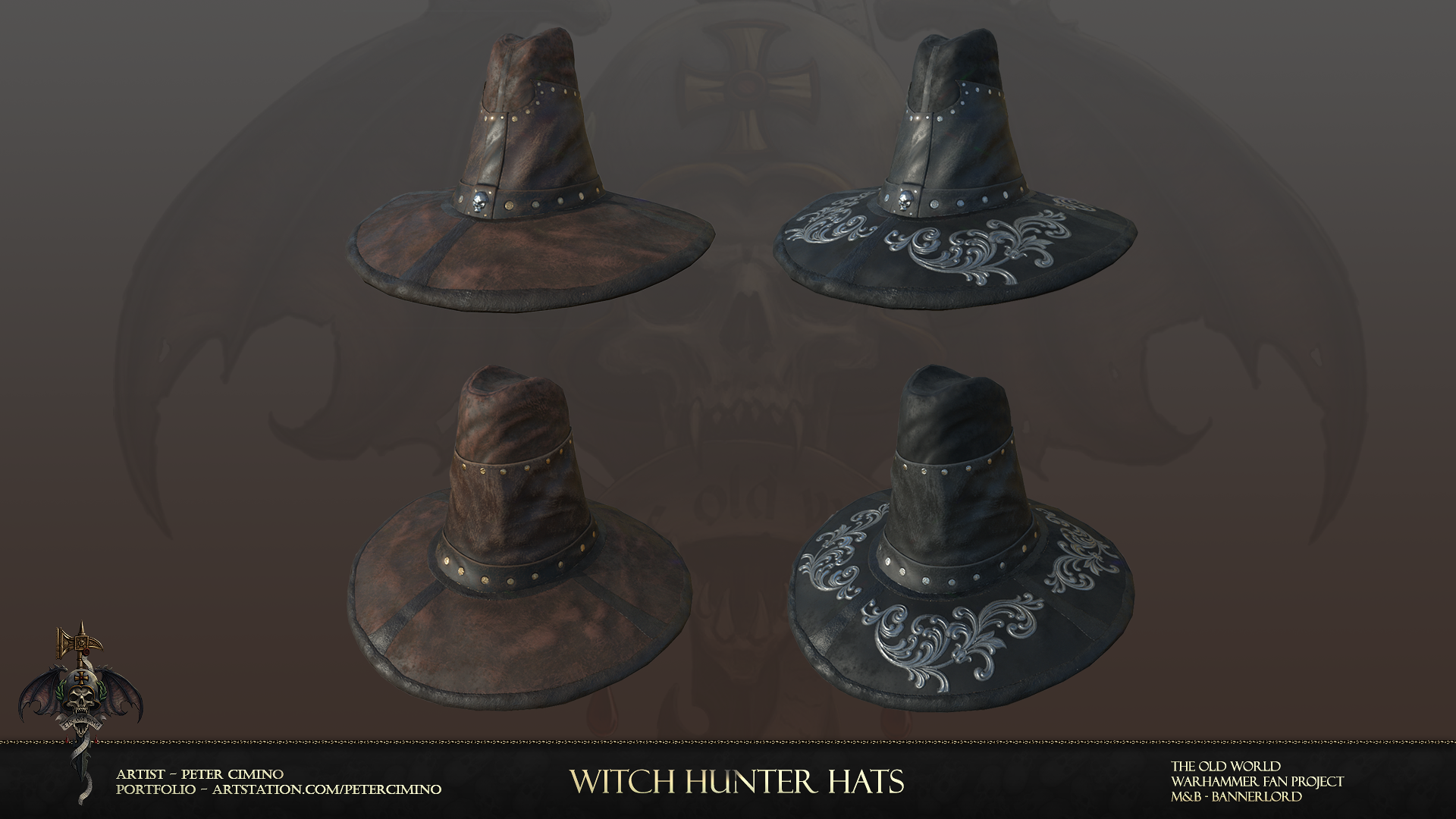 Our very first Imperial general is ready and armoured to the teeth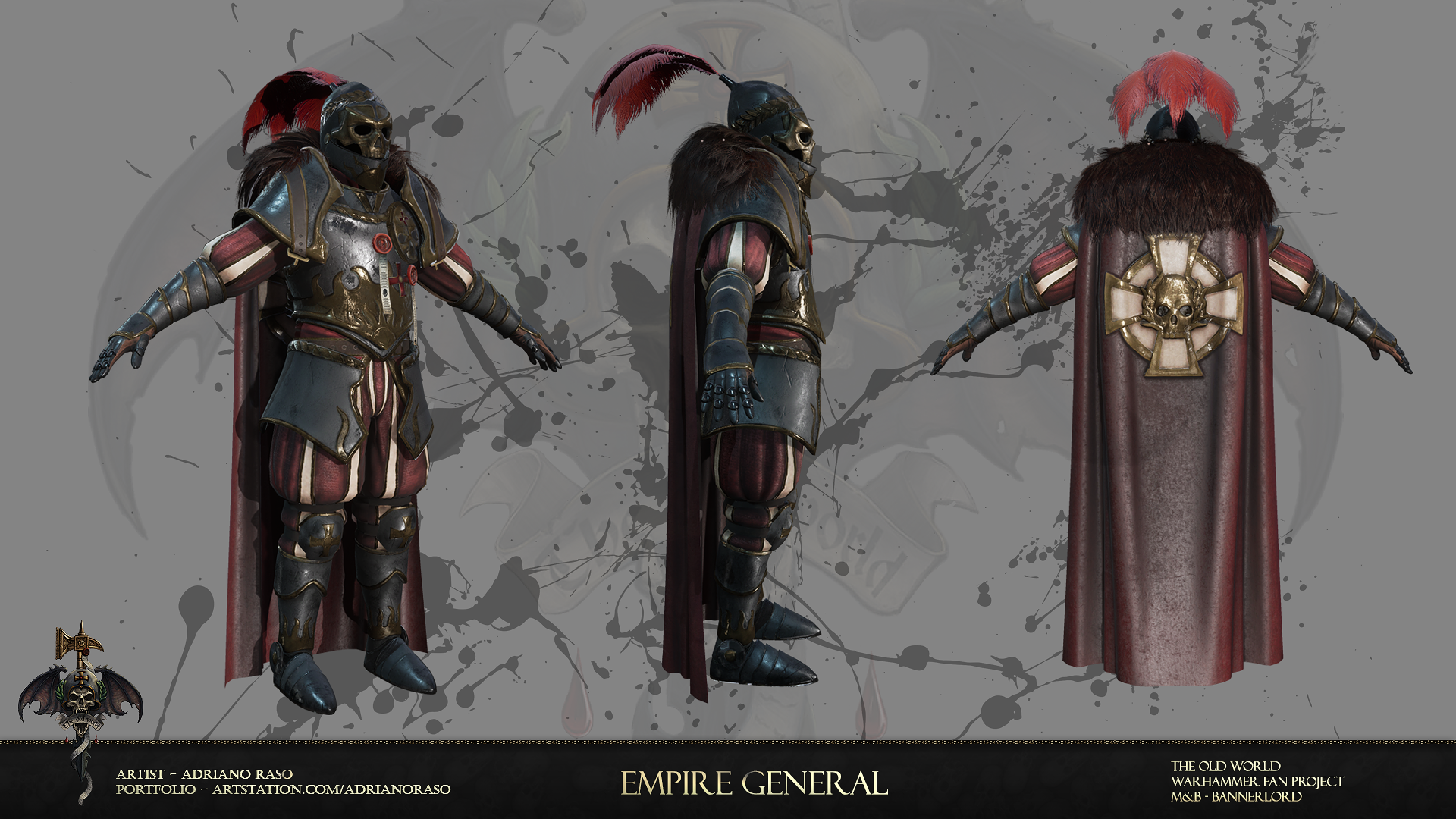 With our in-game magic progress, it is also time we had someone with the ability to use it! The first of which is our fiery Bright Wizard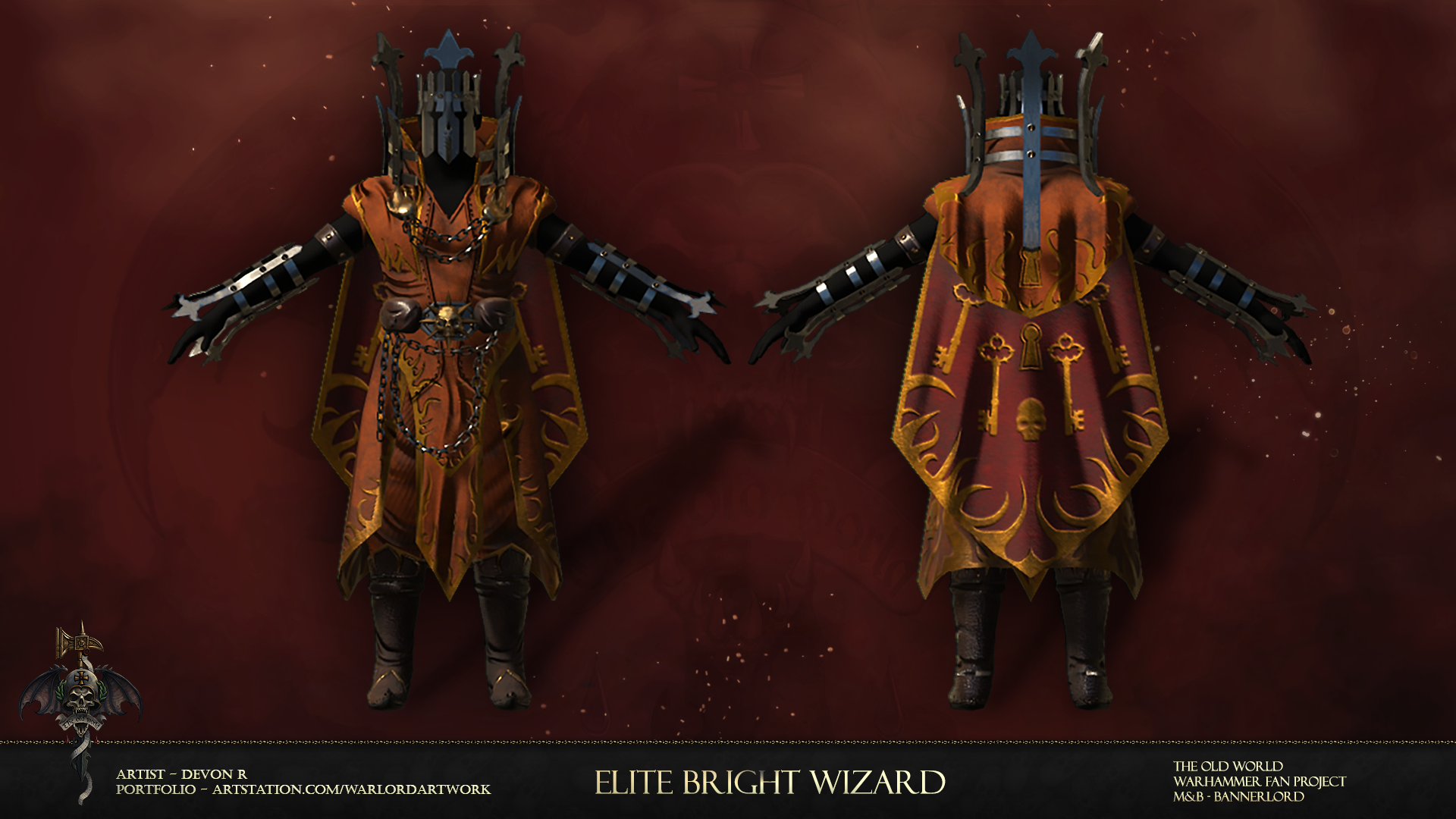 Furthermore, amongst the most elite of the Empire, the Knights of the Blazing sun are ready to take the field.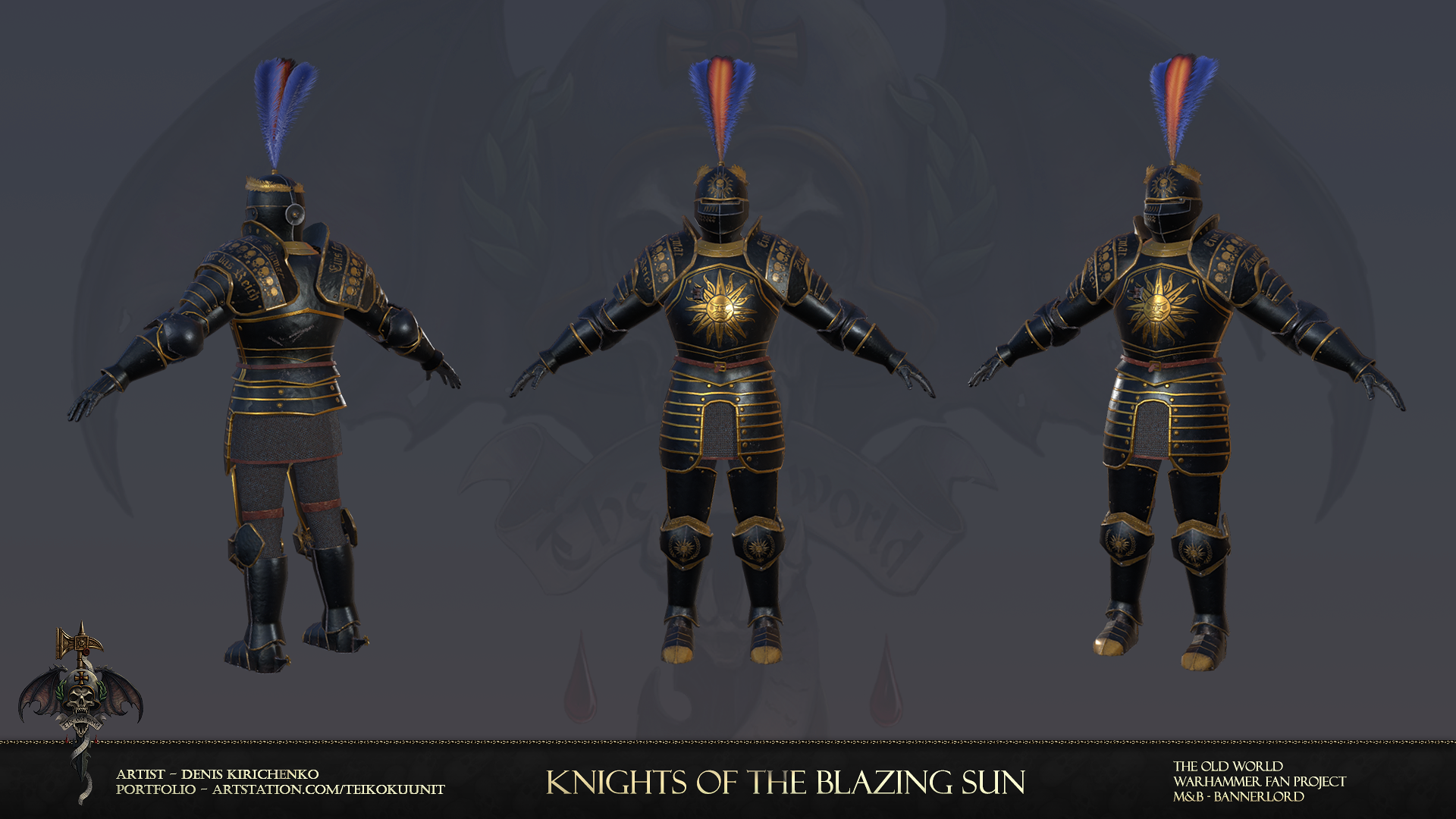 And what are knights without their trusted steeds?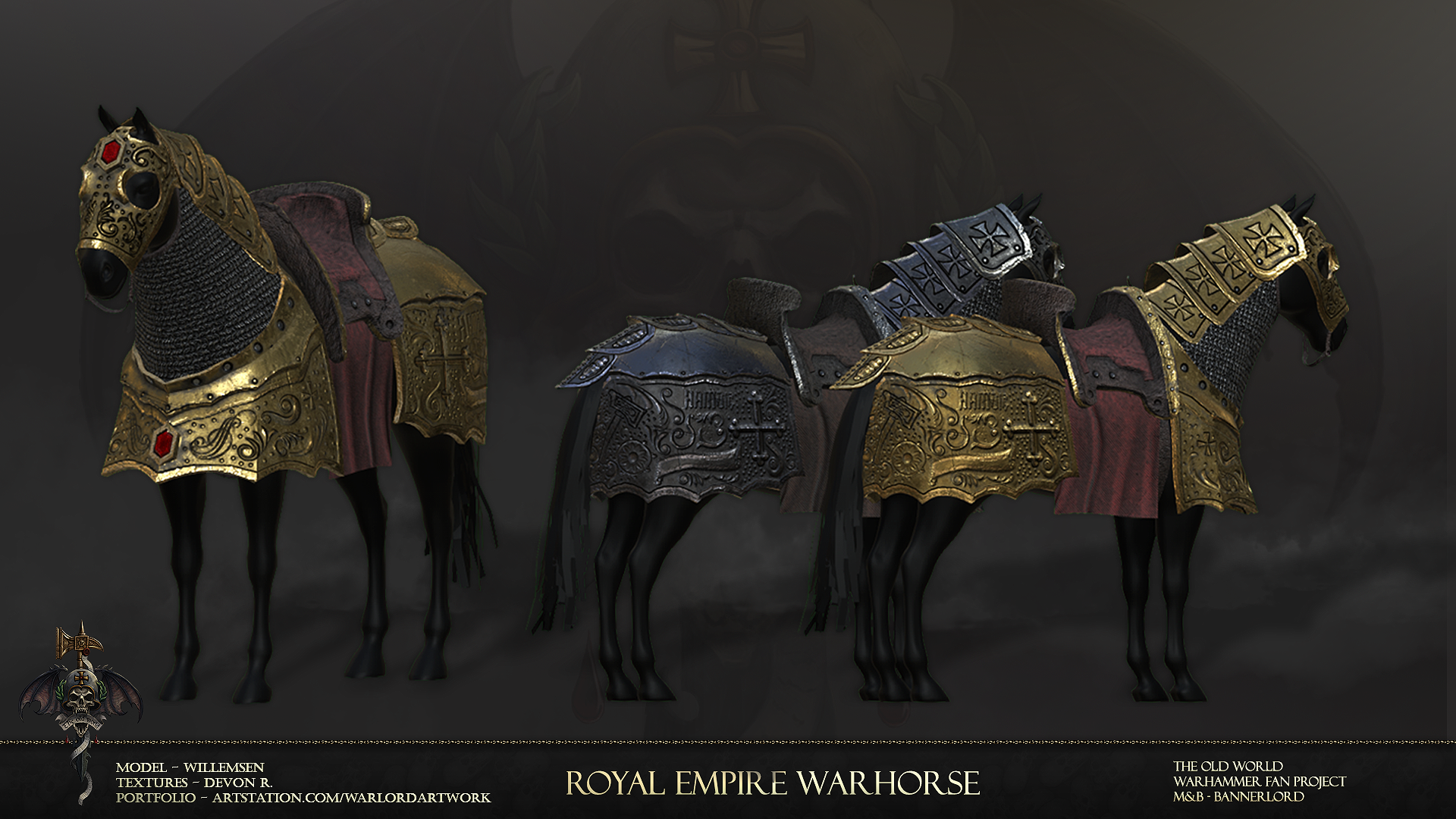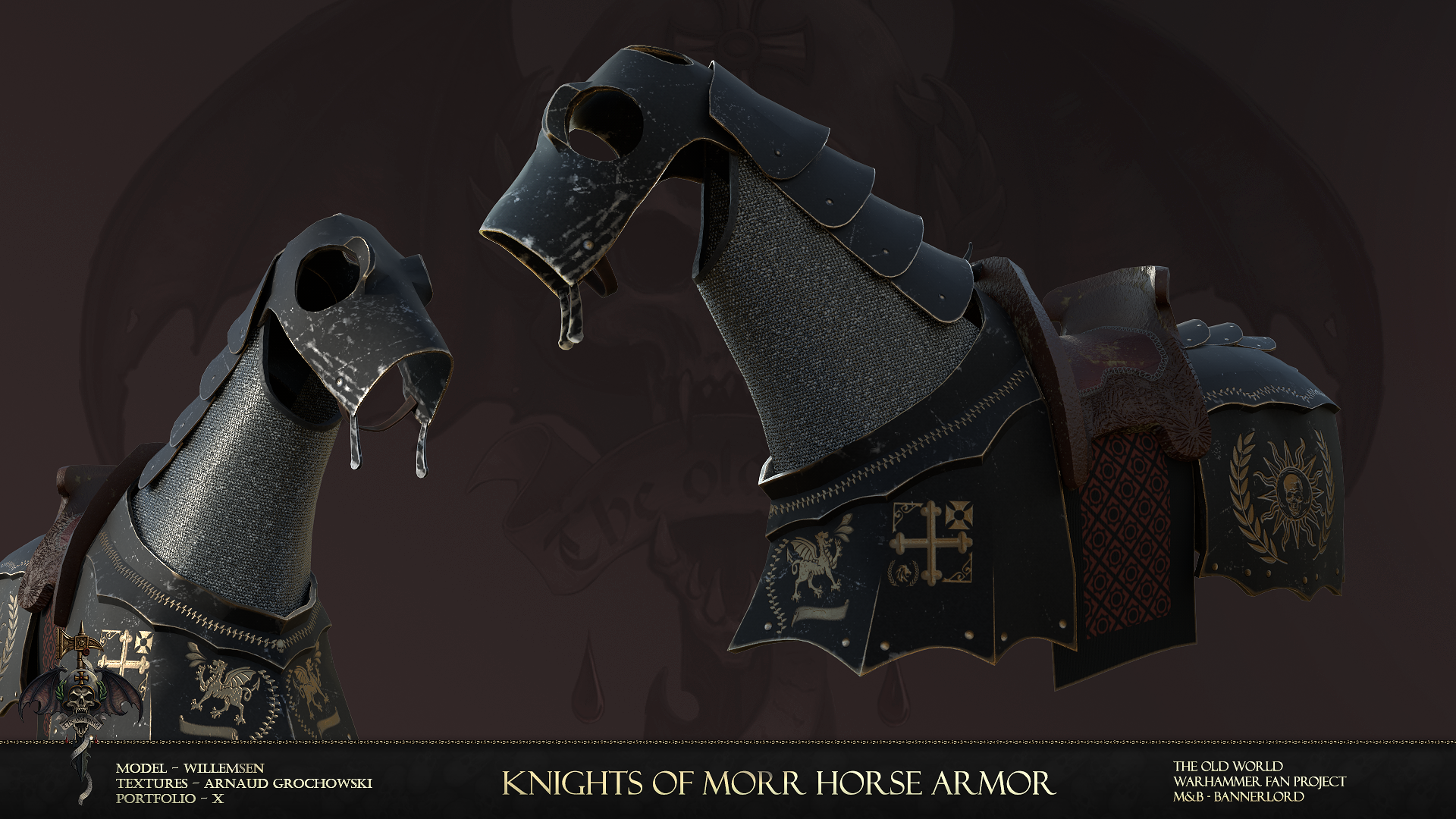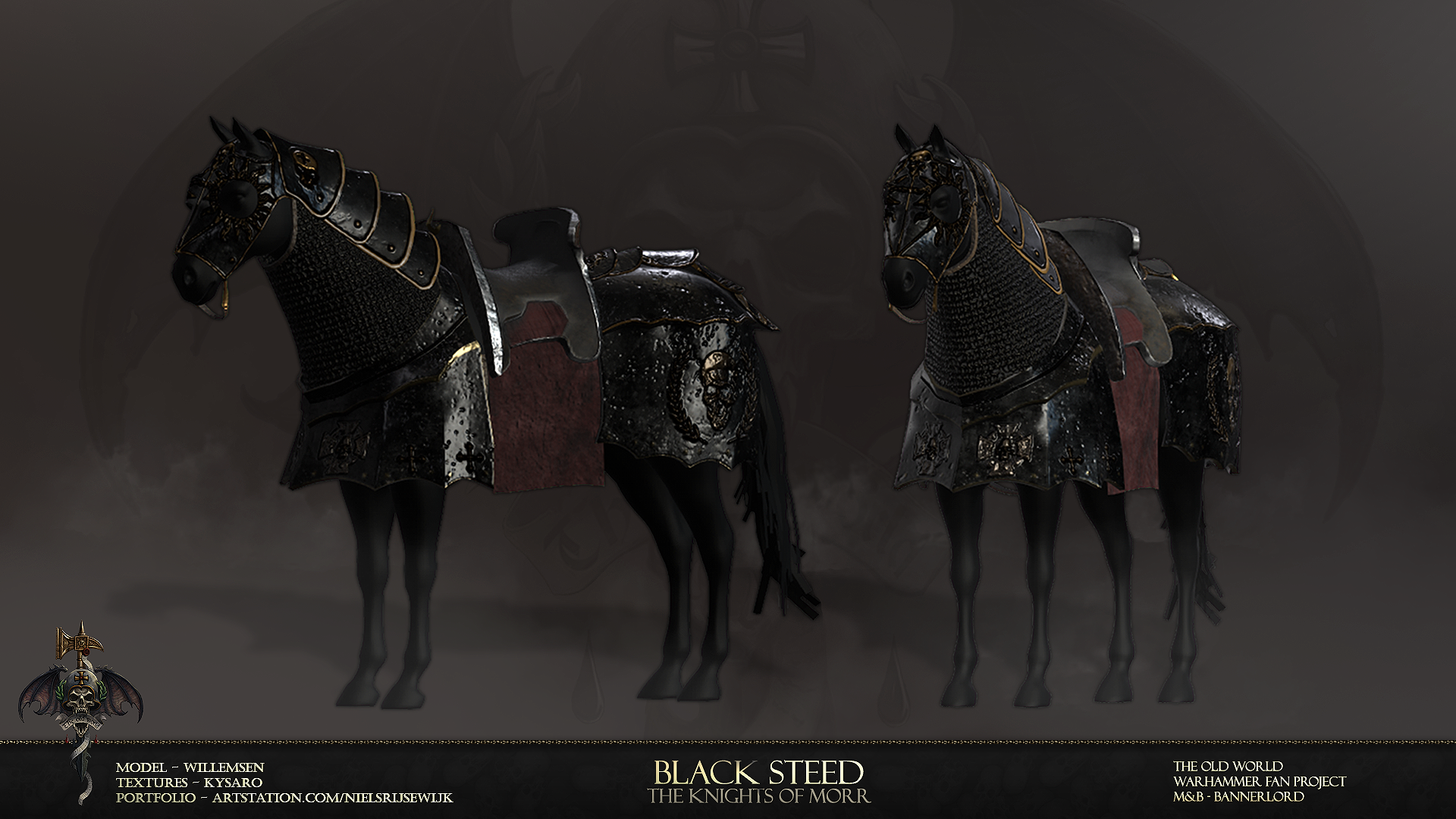 Lastly, additions to our growing Imperial arsenal.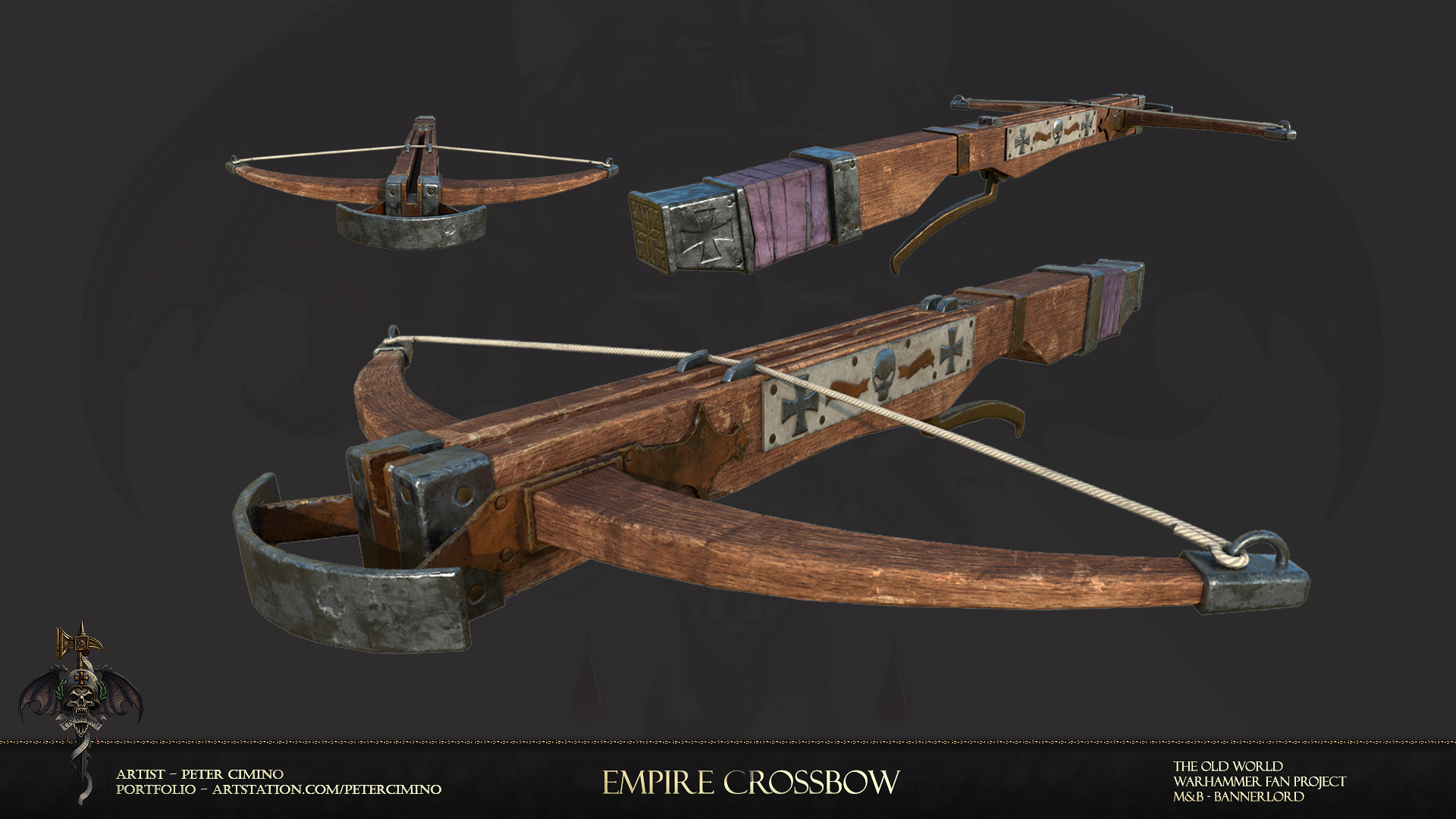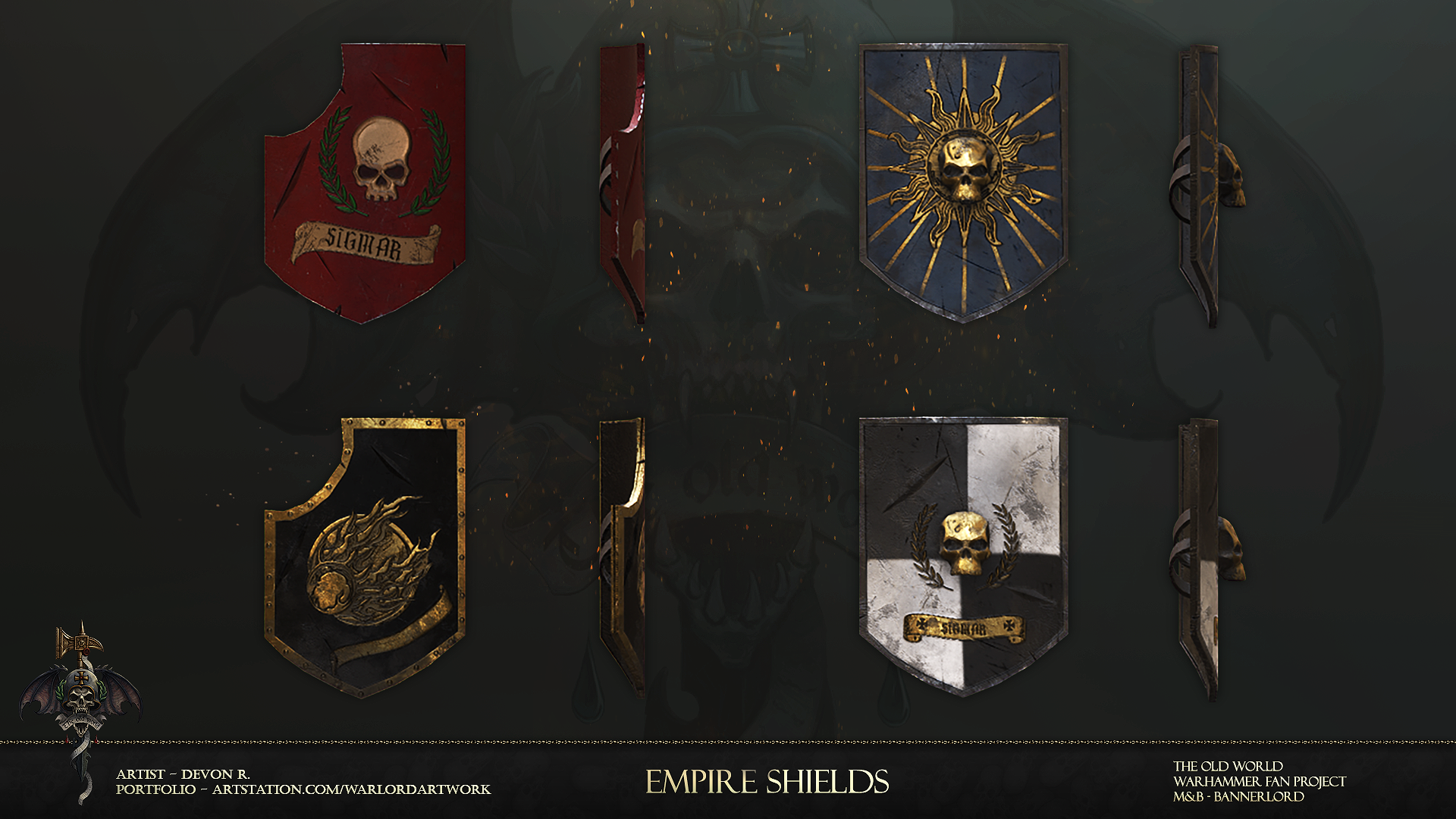 We´ve also heard some rumors of Dogs of War roaming around these parts!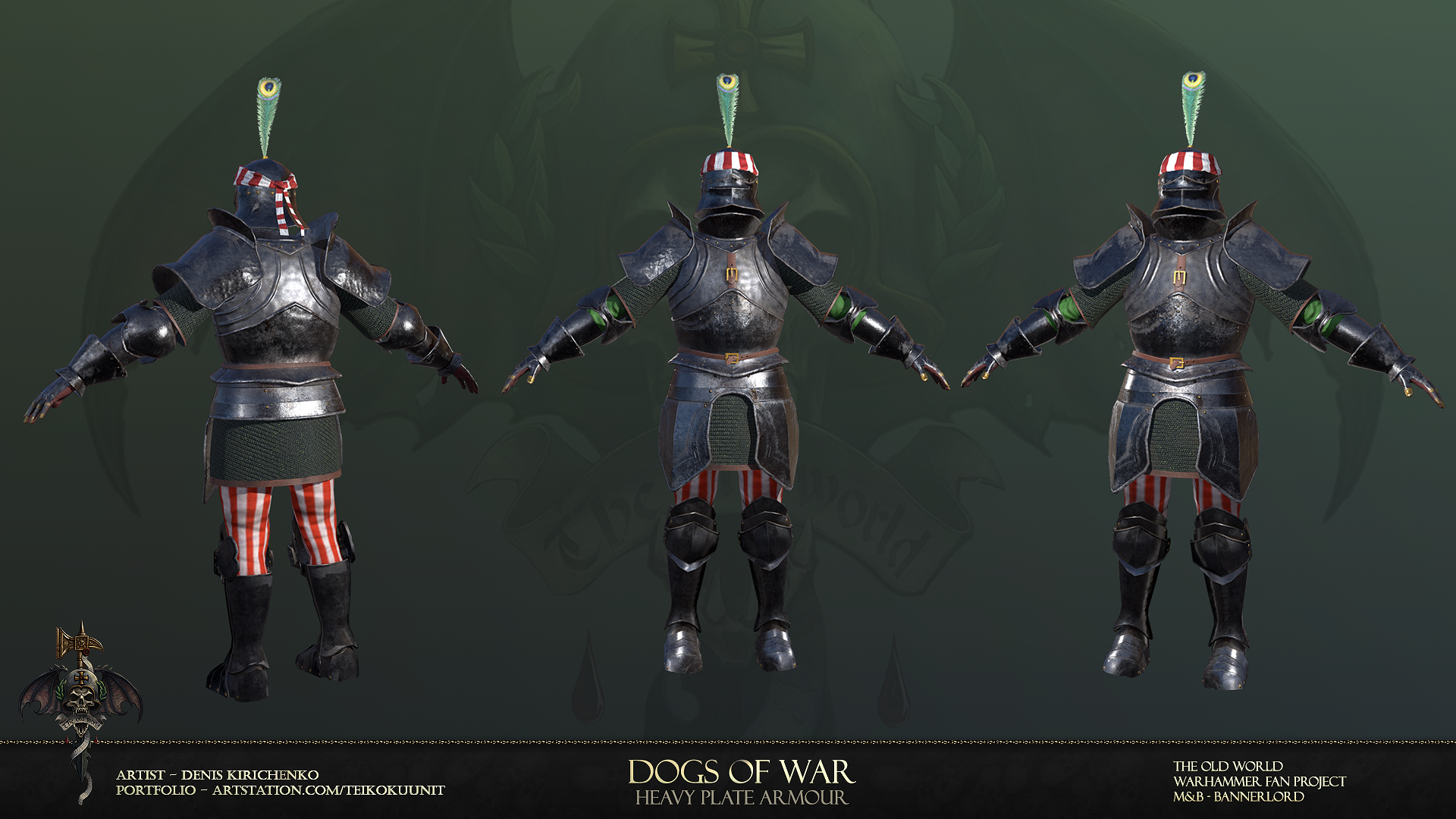 Now for the Vampire Counts!
You can't have the Vampire Counts without the biggest and baddest, Vlad von Carstein! While having a look feel free to listen to some of the battle lines, done by our friend Delaitre (More down you´ll be able to see them implemented)!

Vampire Counts Command lines - Mod DB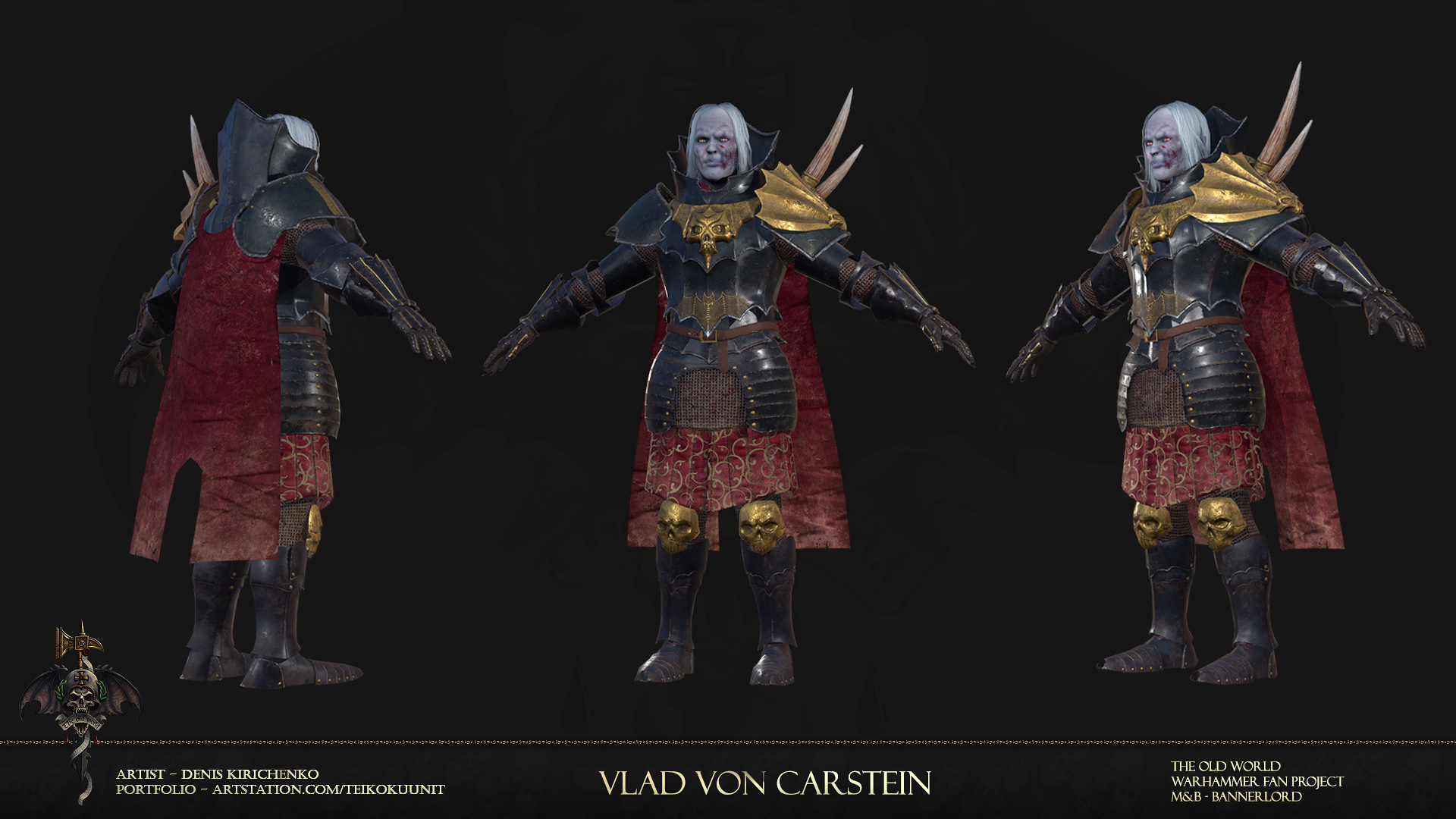 The Imperial mages are also going to have to be wary of more than just Vampires using magic.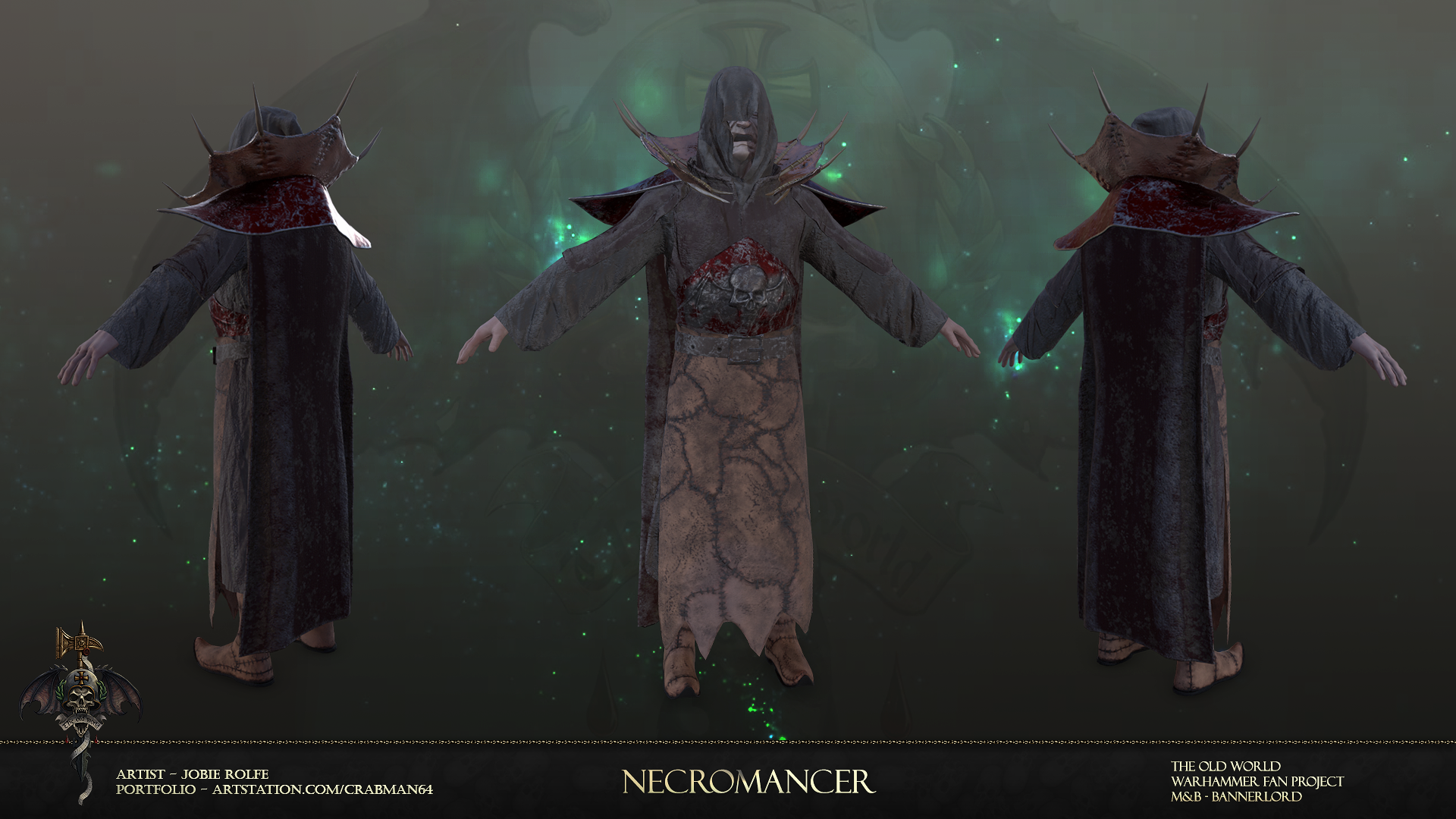 Also check out this awesome skeleton armour ready to be implemented to get that much beloved variety amongst the troops.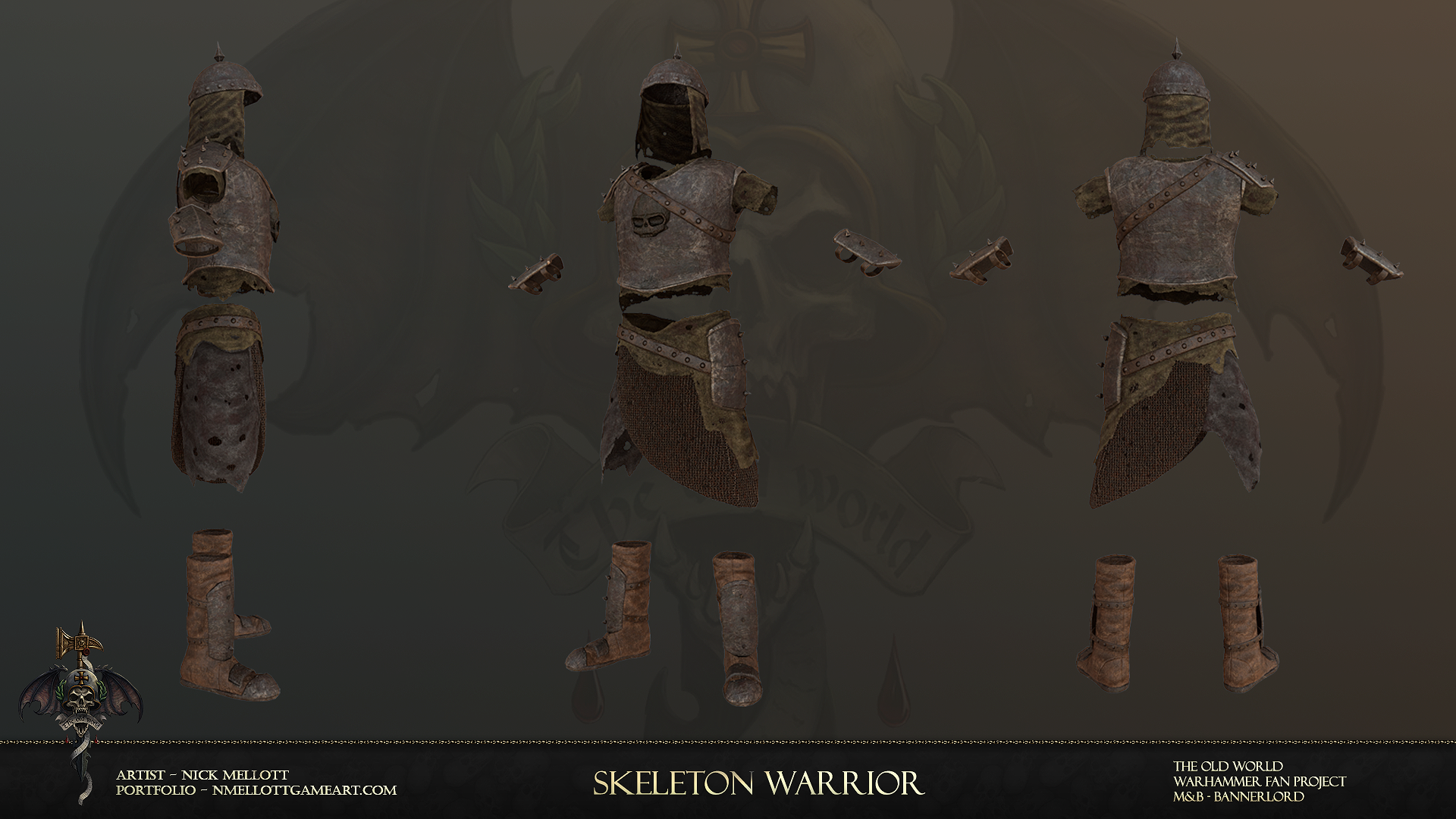 And lastly another suite of shields to kit out the already deadly undead!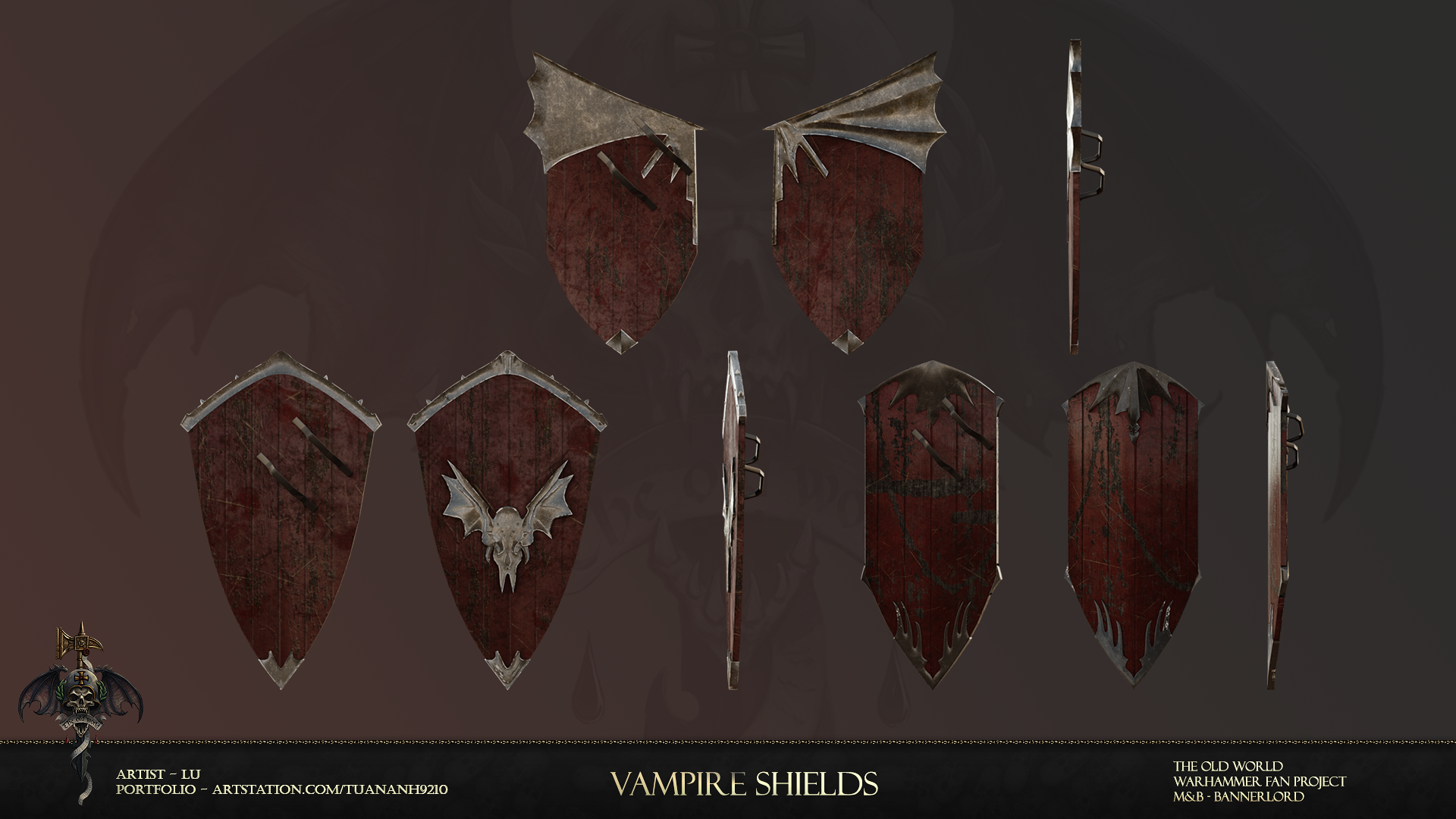 Our first dive into chaos, we have our very first warriors ready to serve the Skull Throne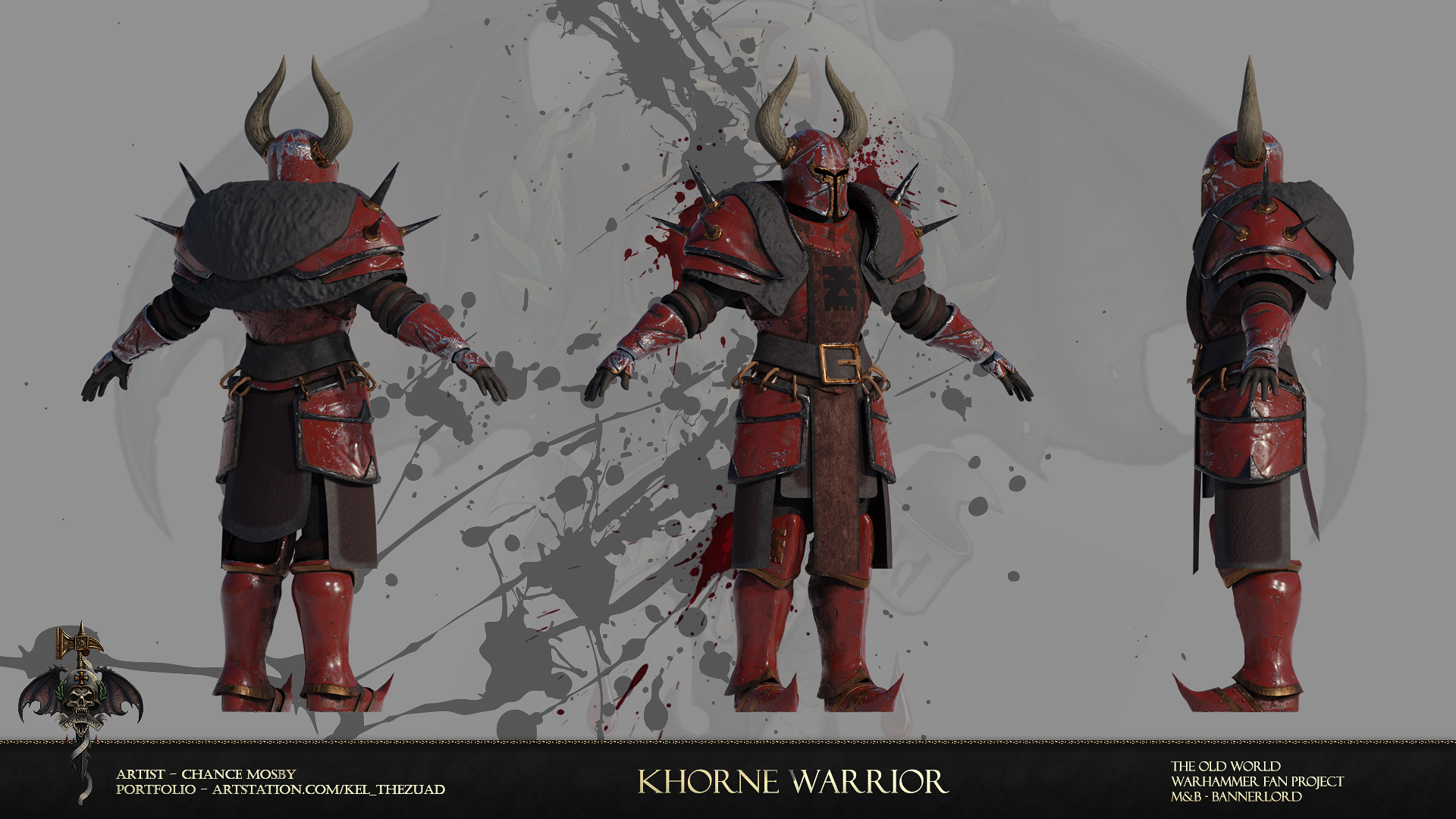 We also are very excited about bringing our campaign map to life! As such we have a range of new map assets for us to really bring through that Warhammer feel.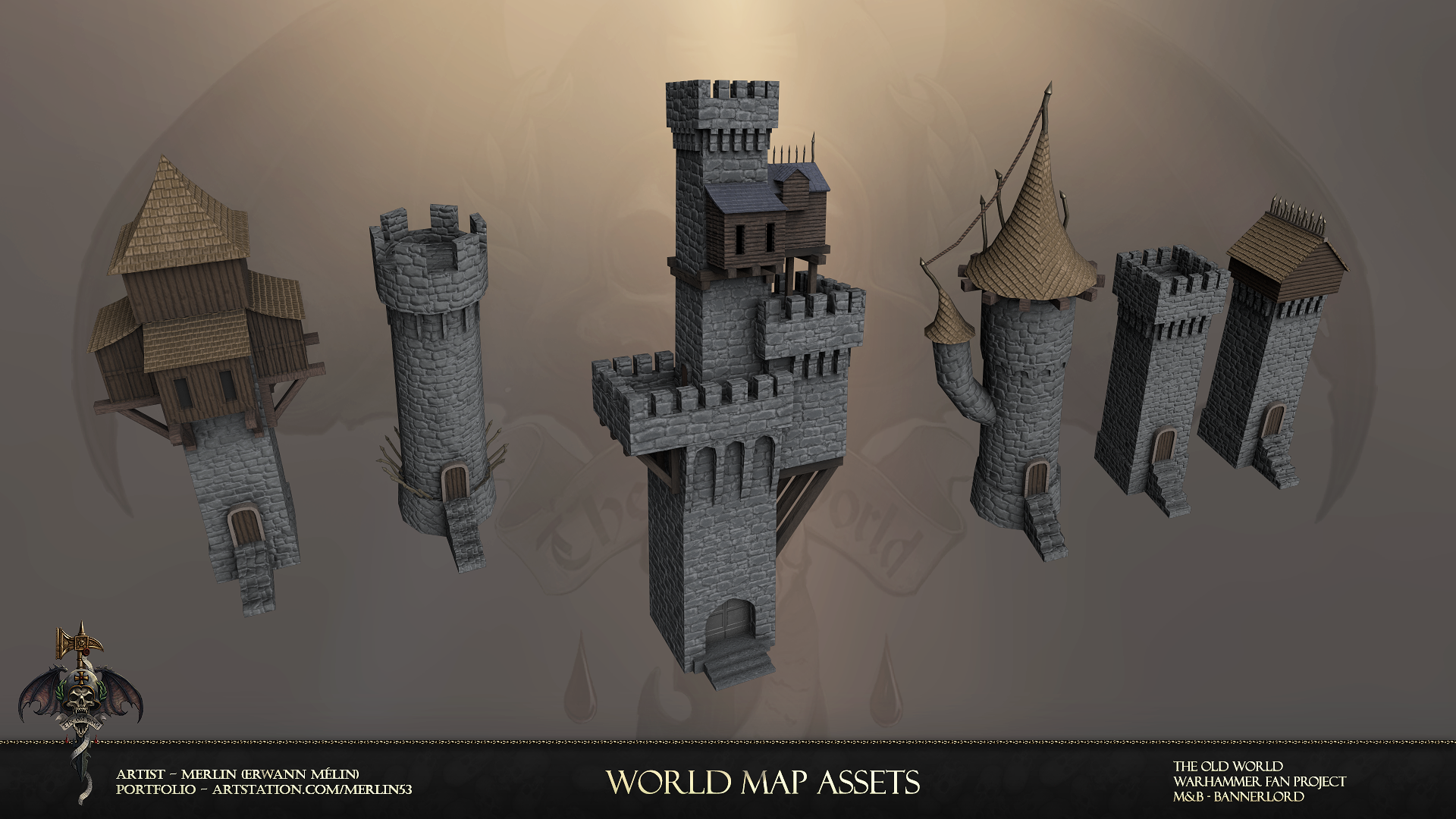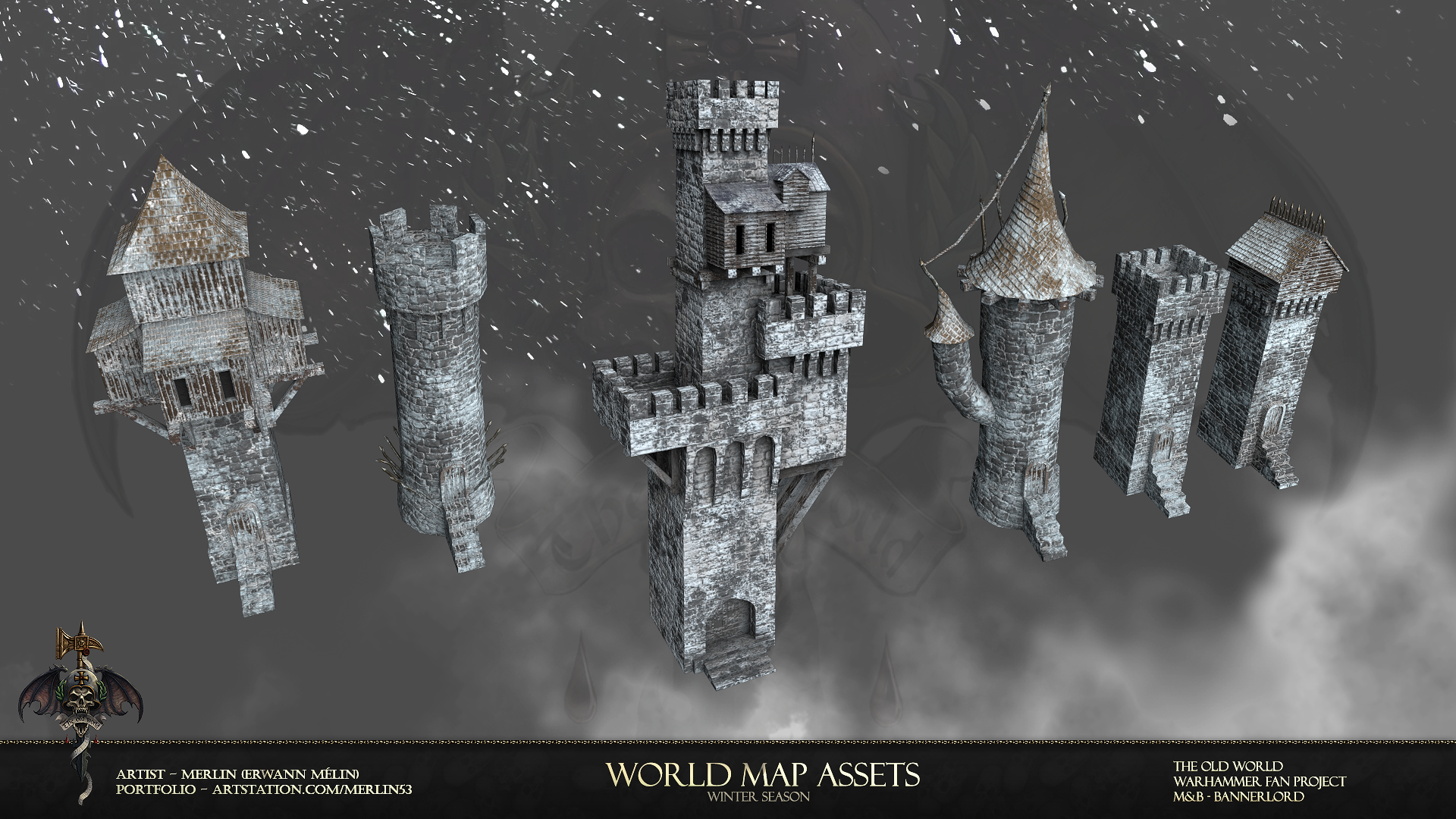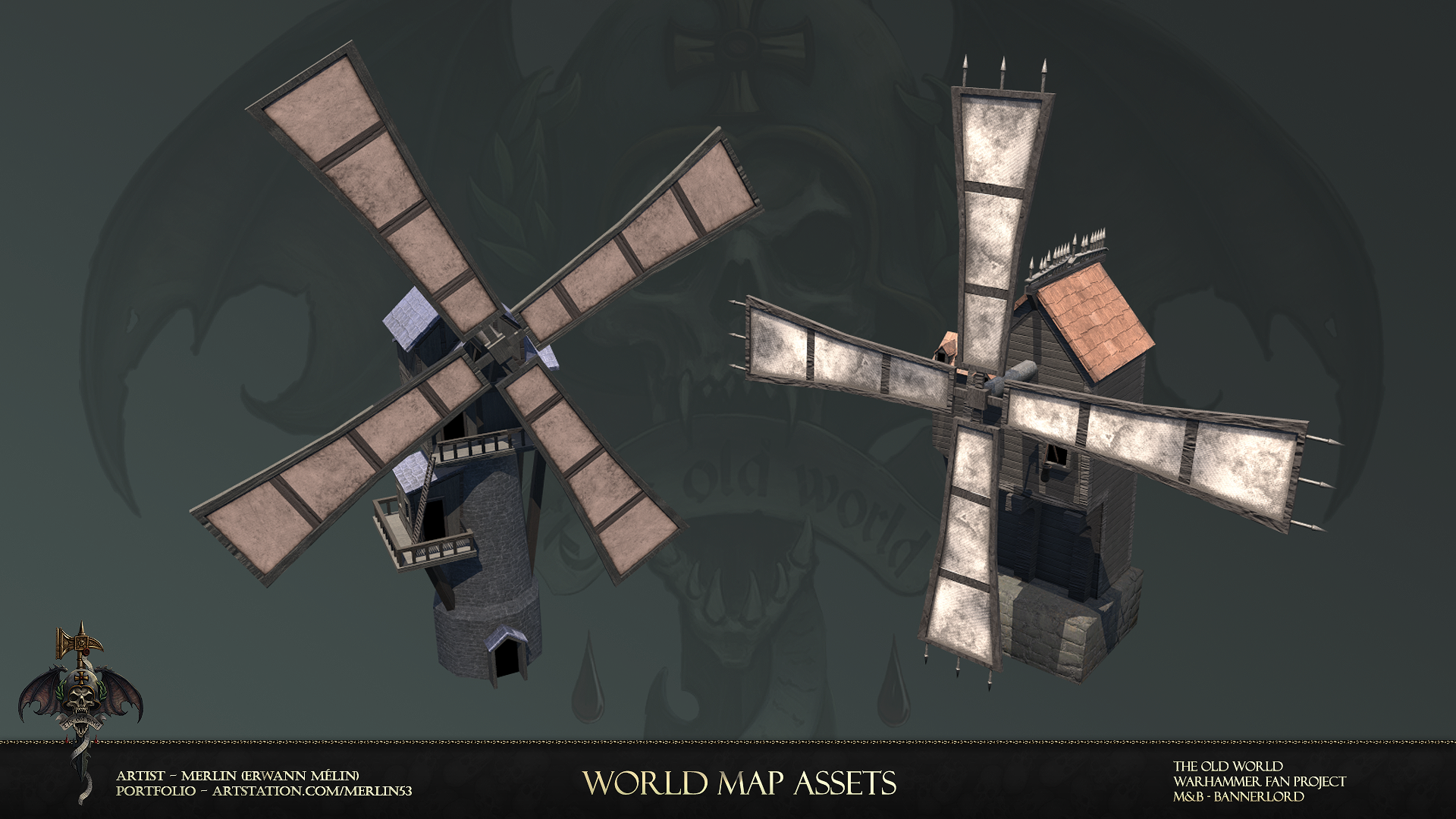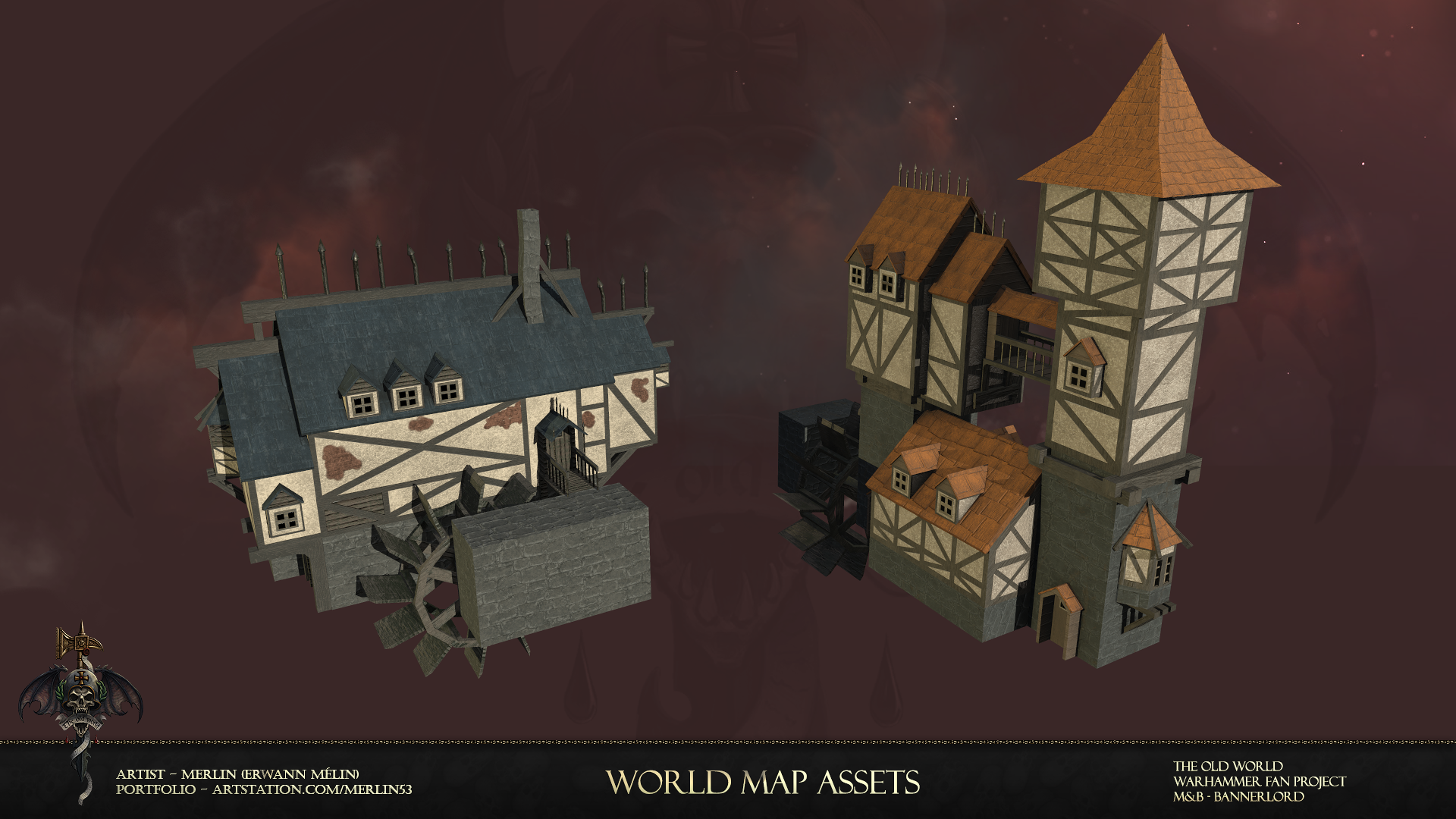 Scenery:
We have yet another range of juicy screenshots to show from our Scenery department! As they continue to lock down the grimdark Warhammer vibe.
Firstly we have a new Imperial village!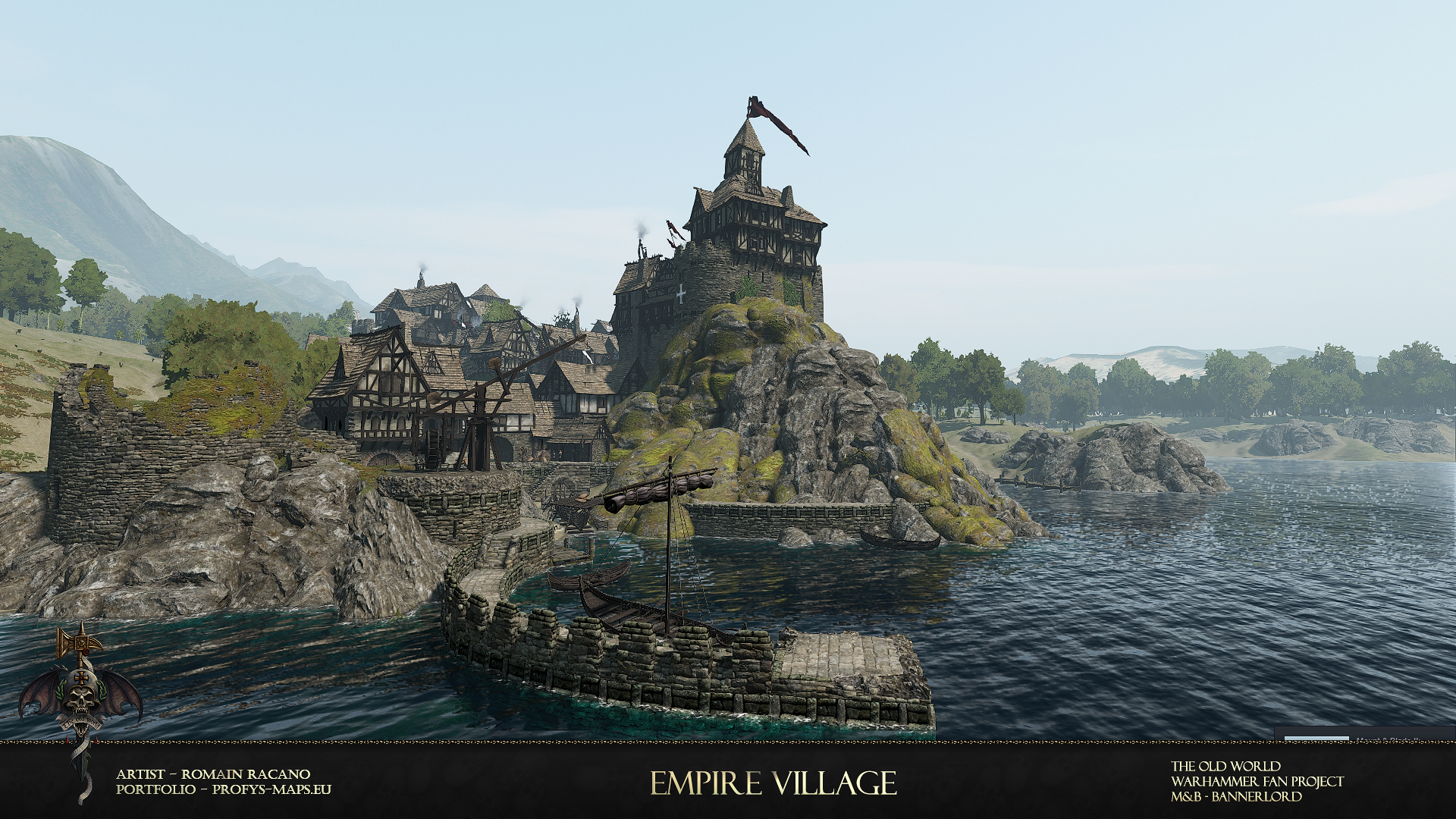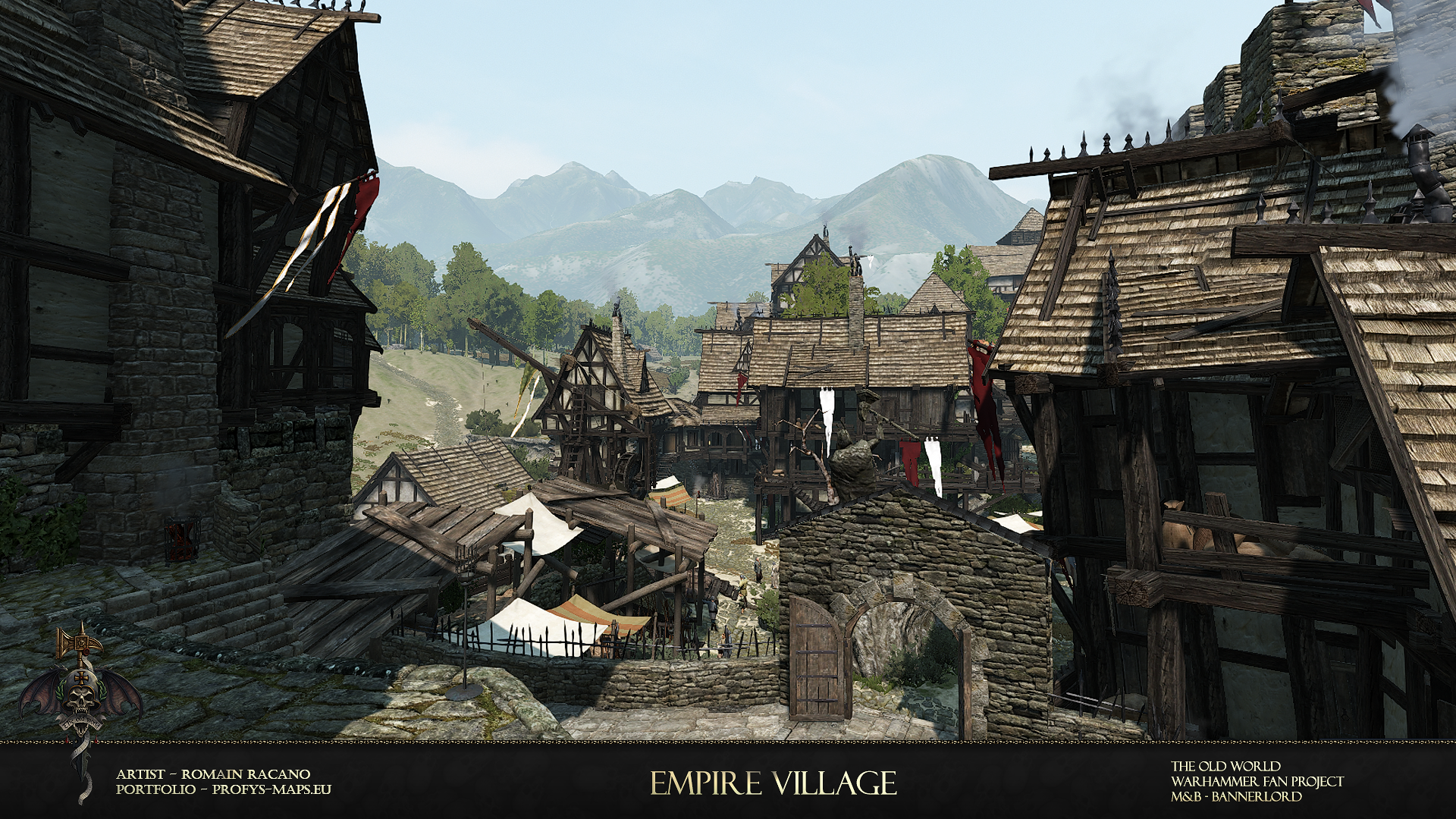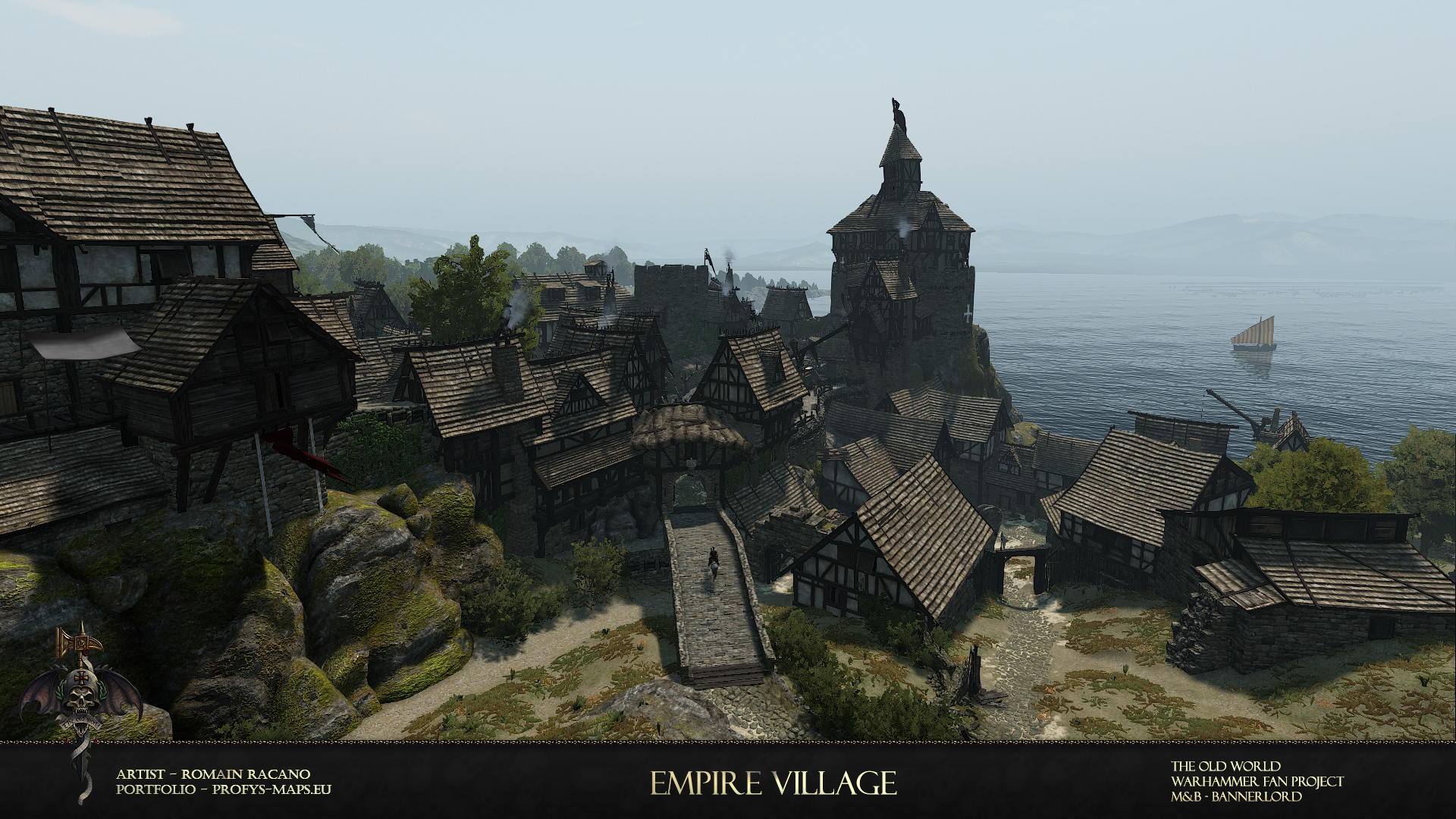 Biberhof and its many easter eggs to be found!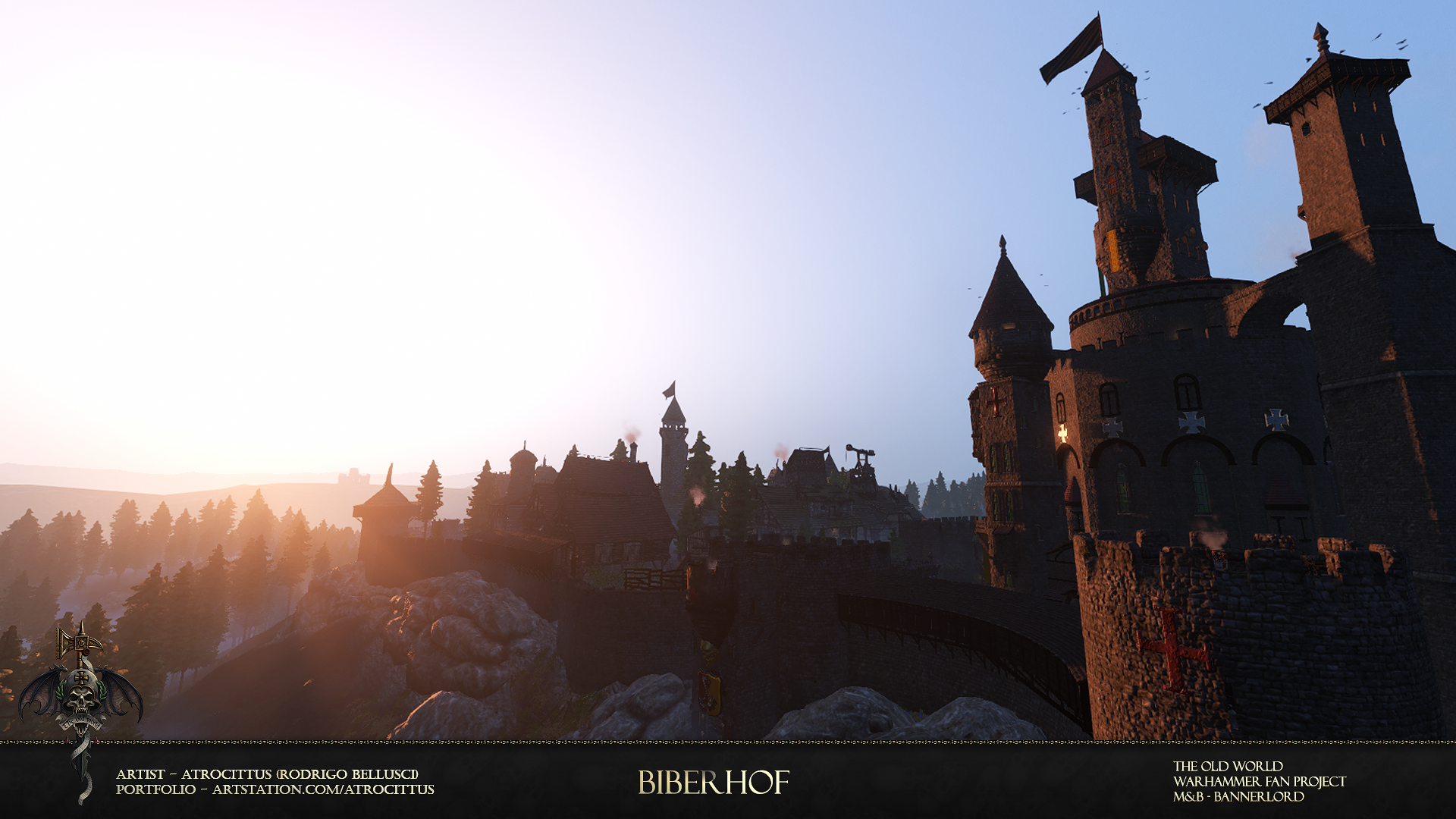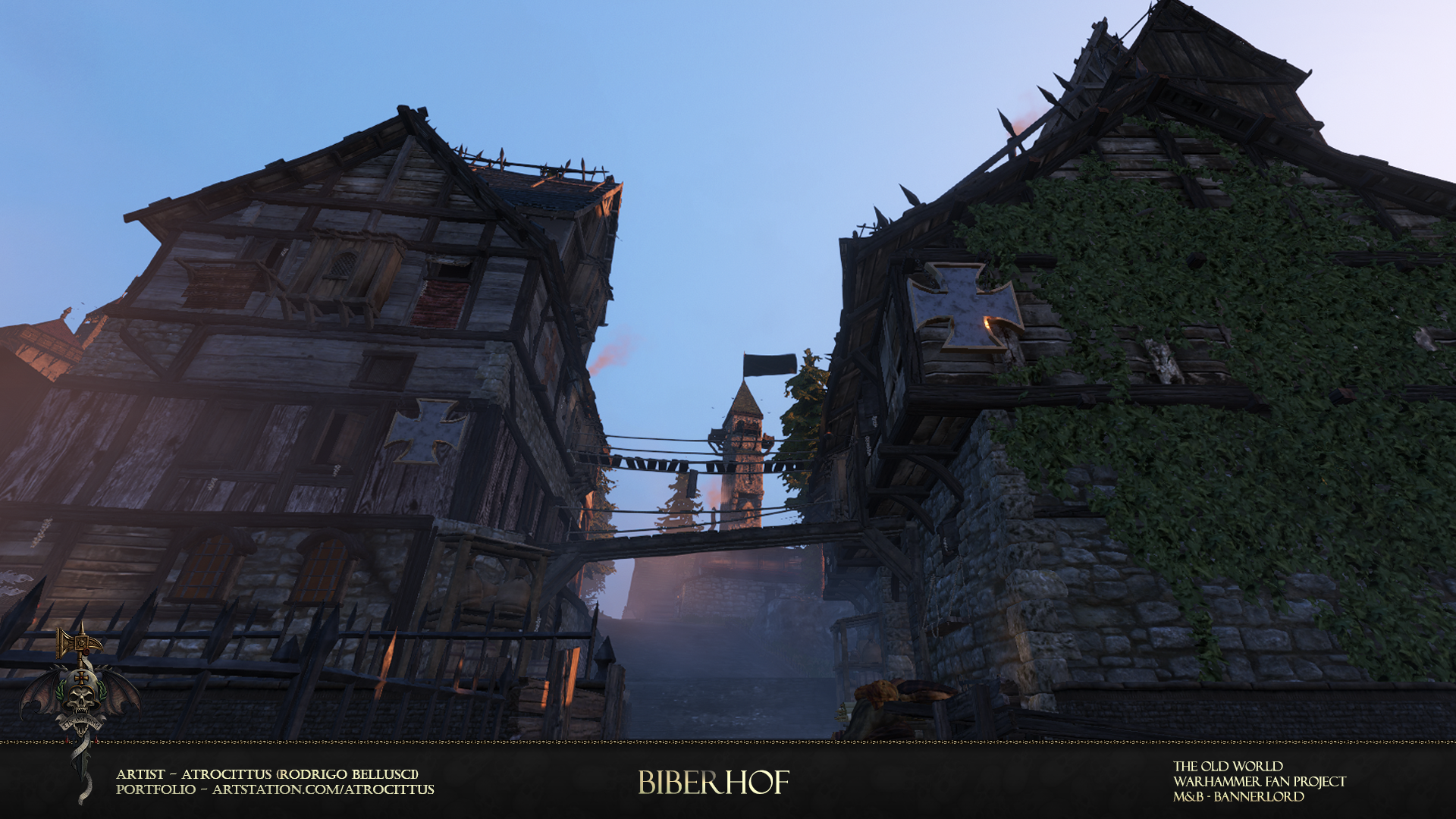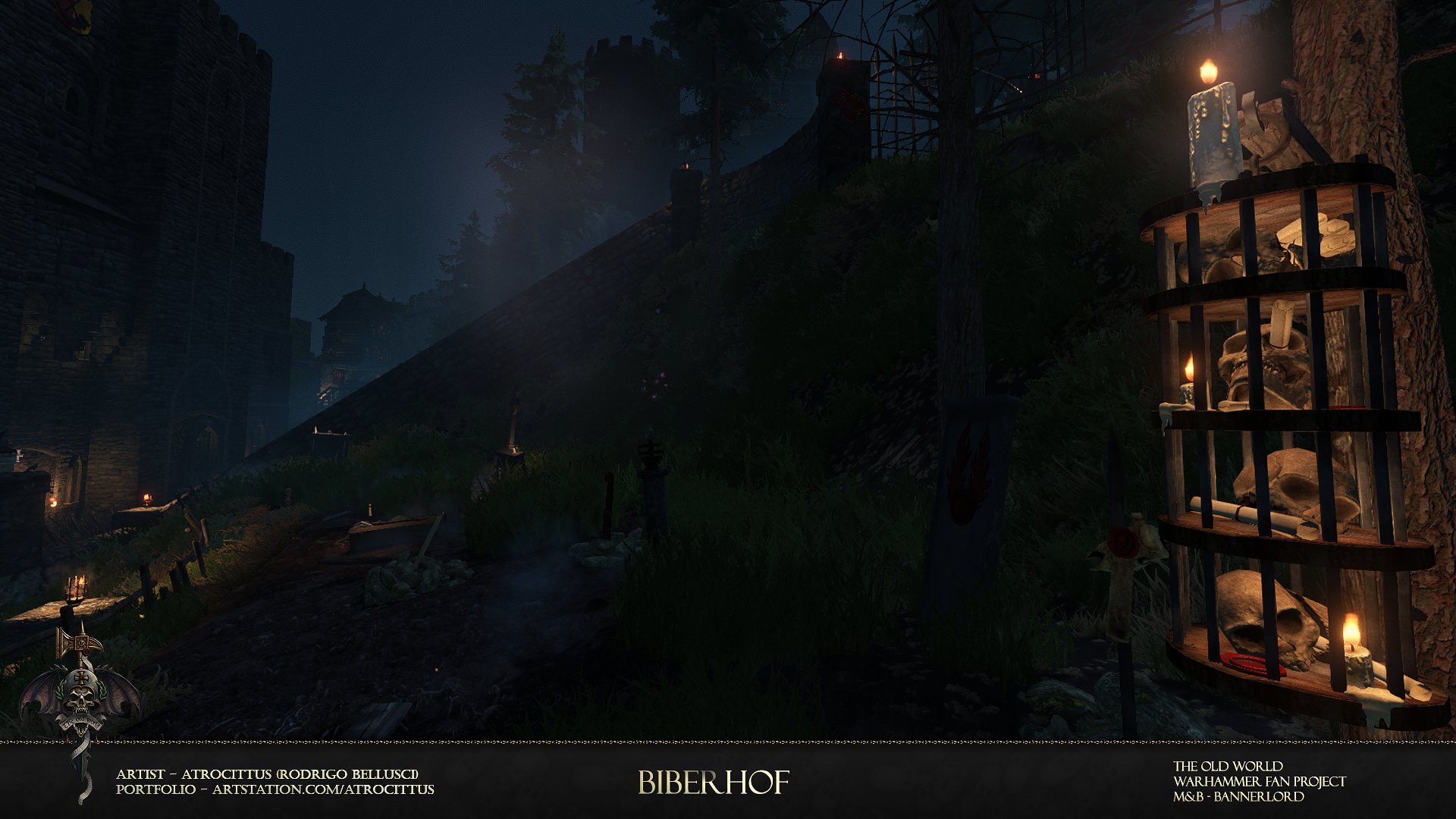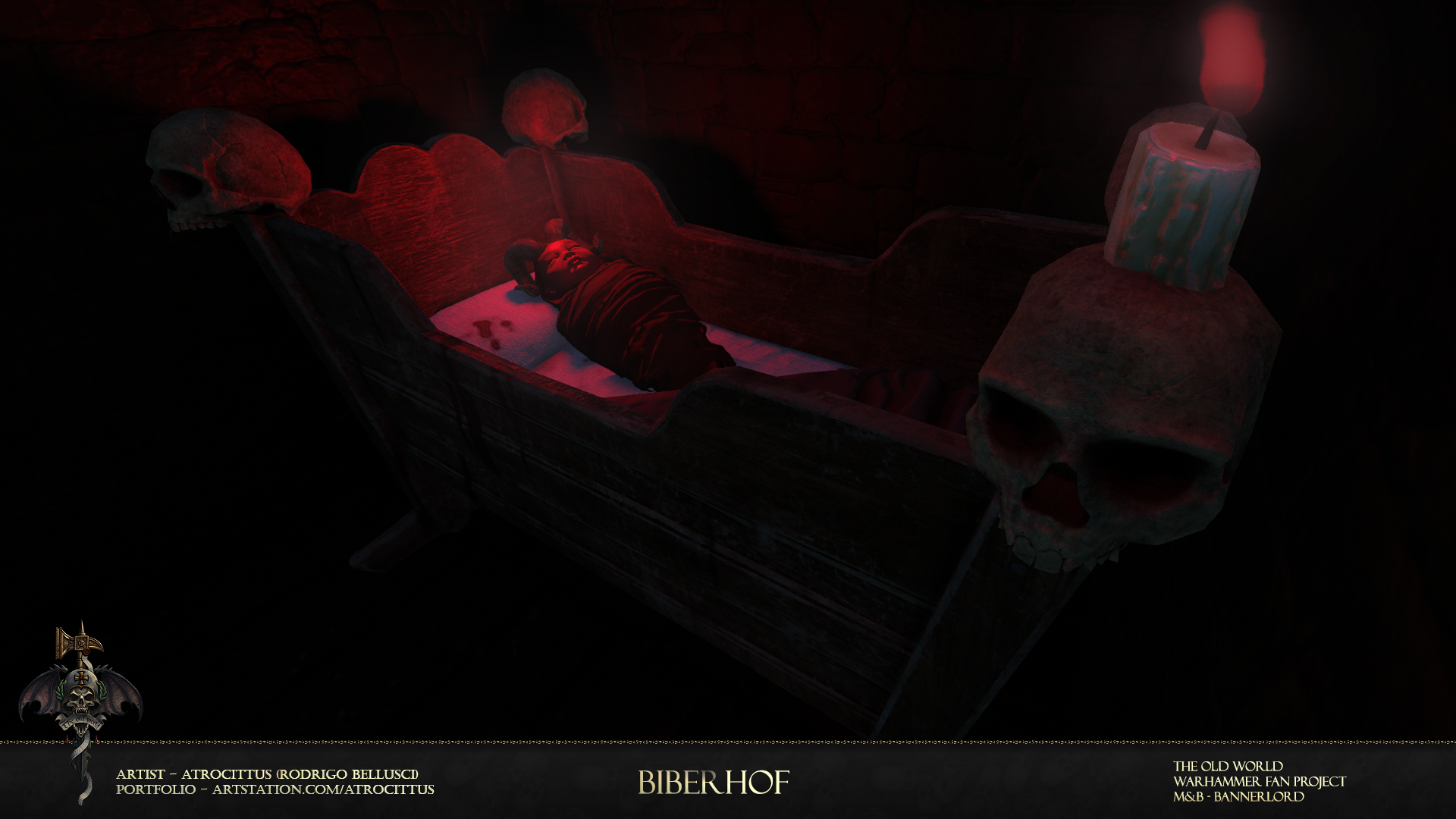 The battlefield of Stirhugel.. and its dark secrets..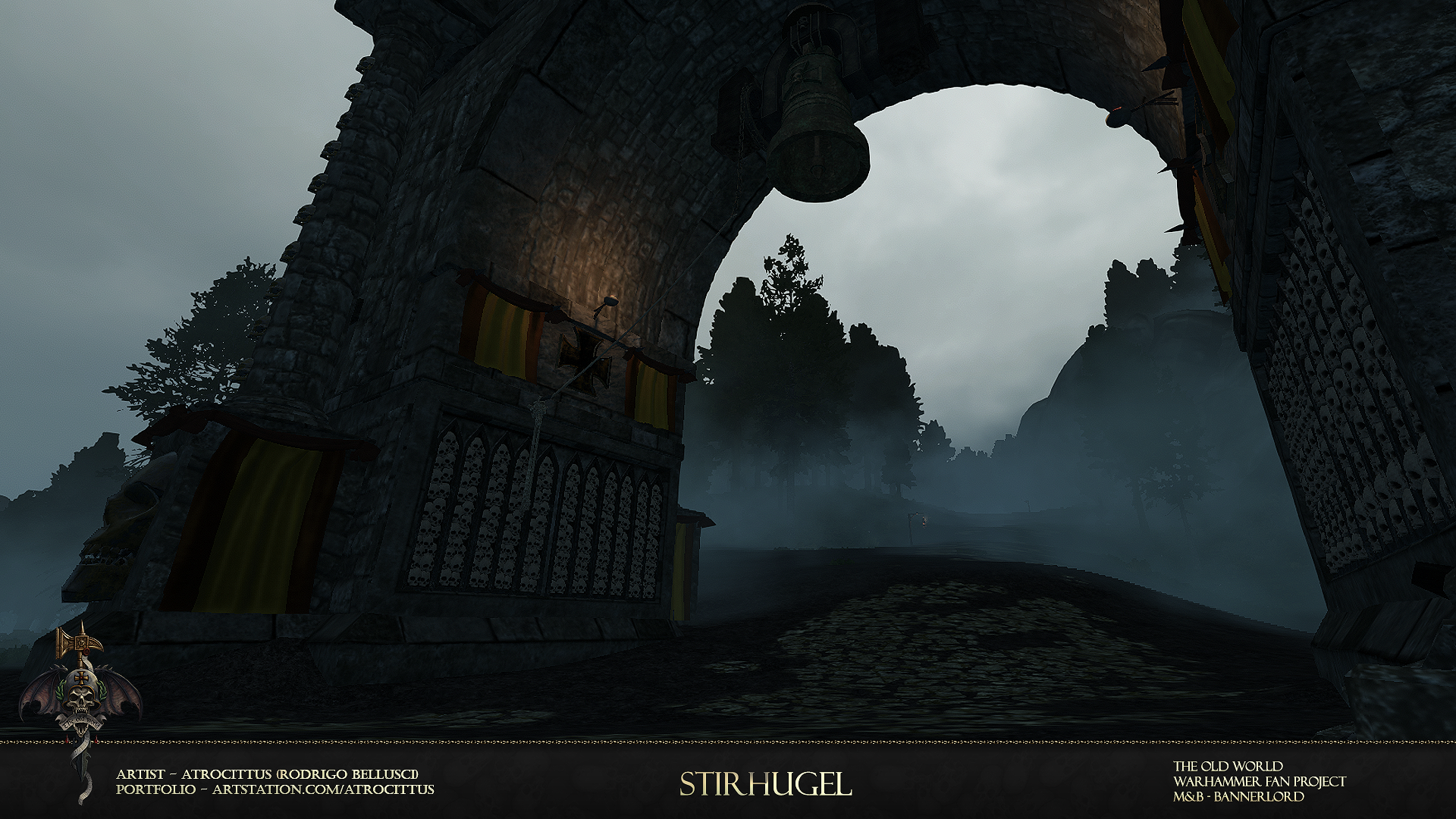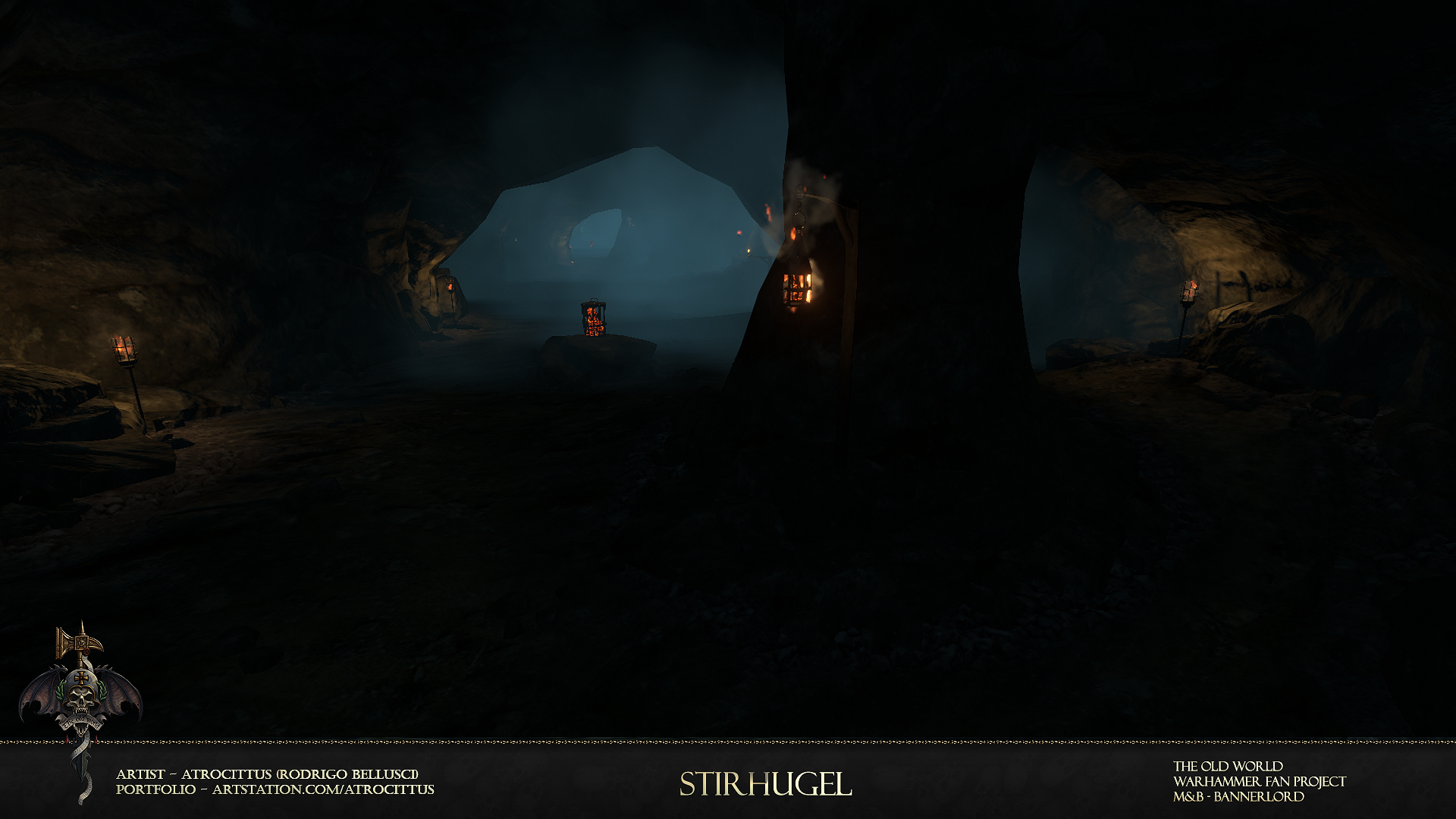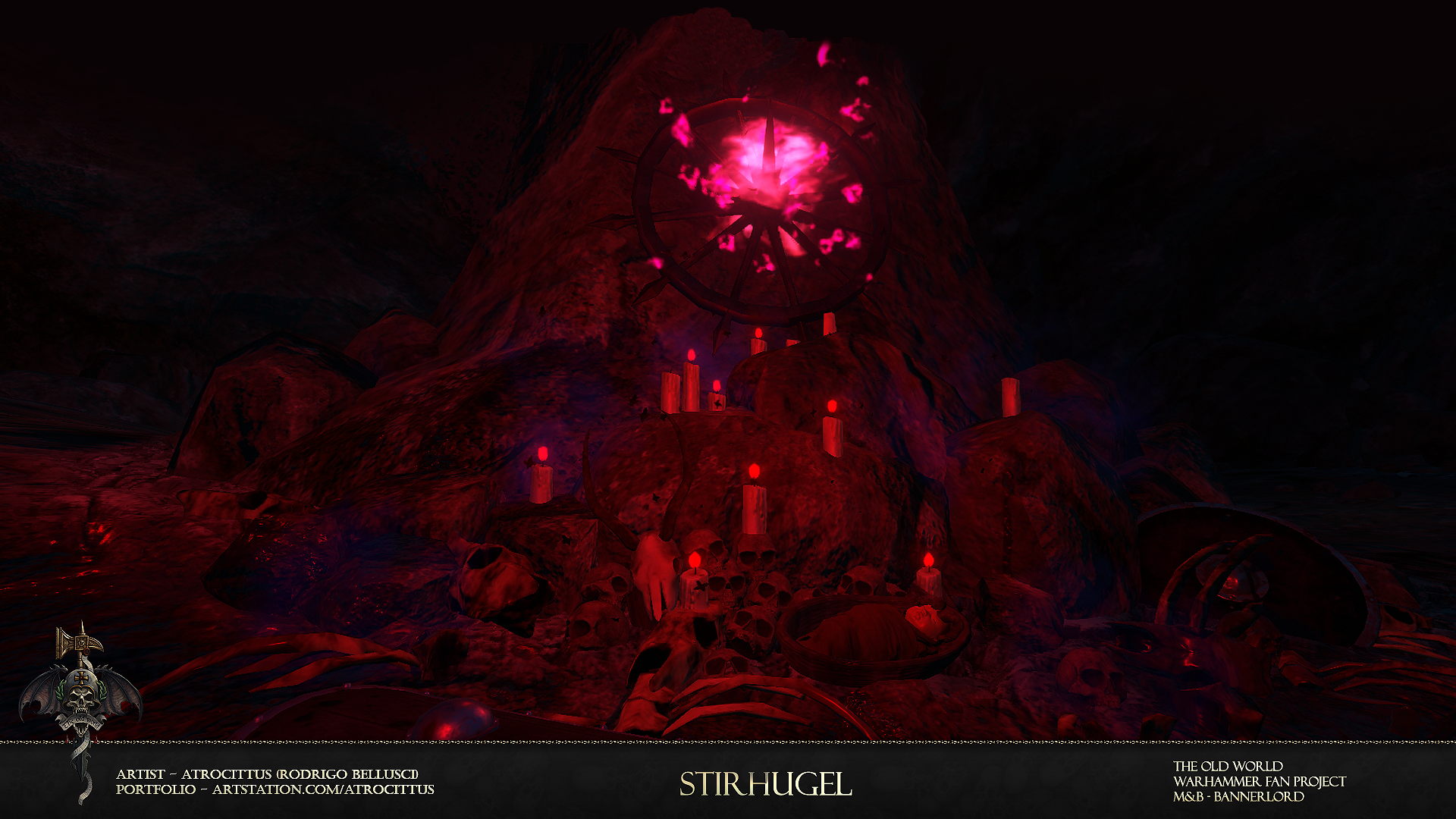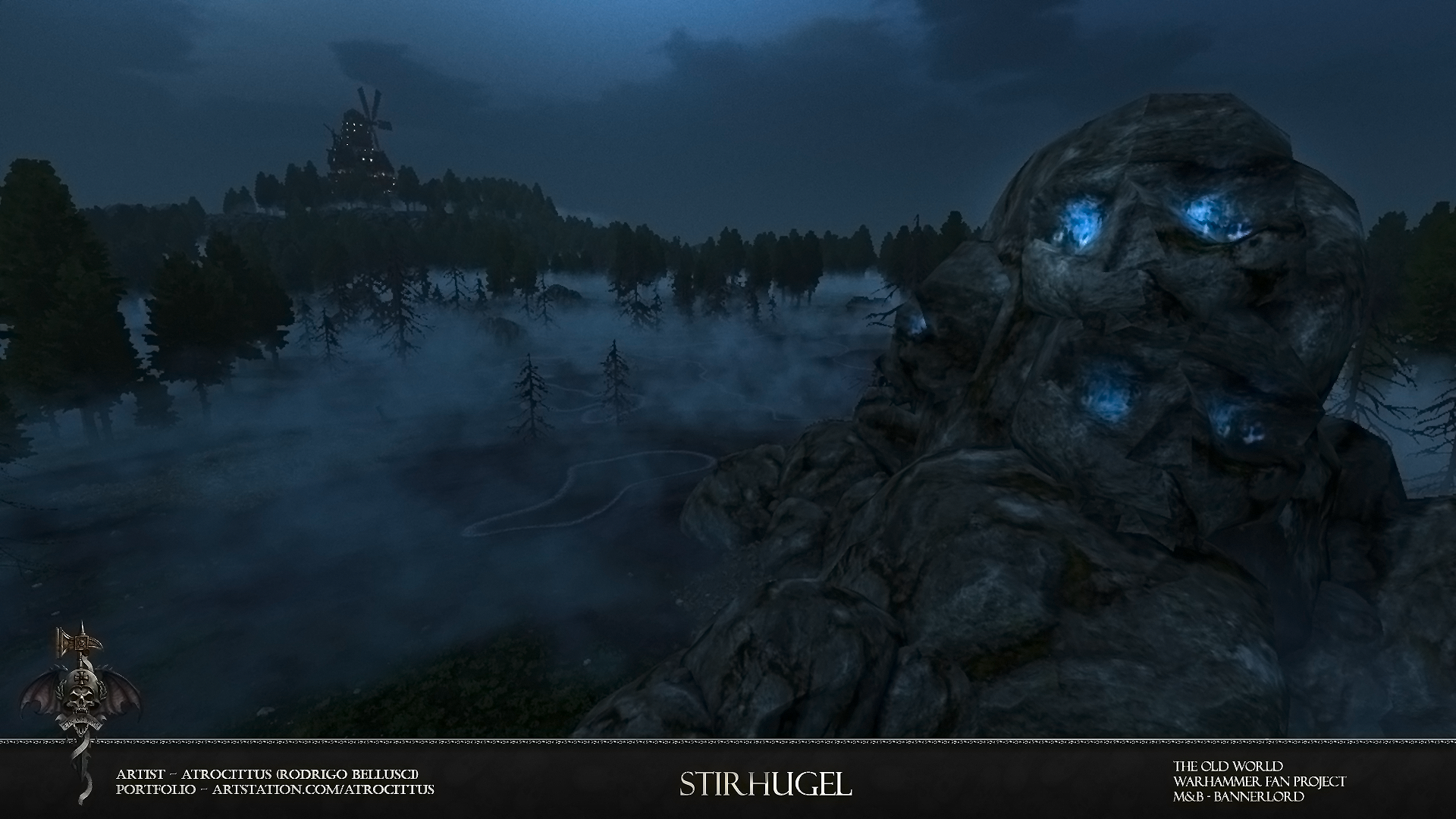 An eerie look into life within Sylvania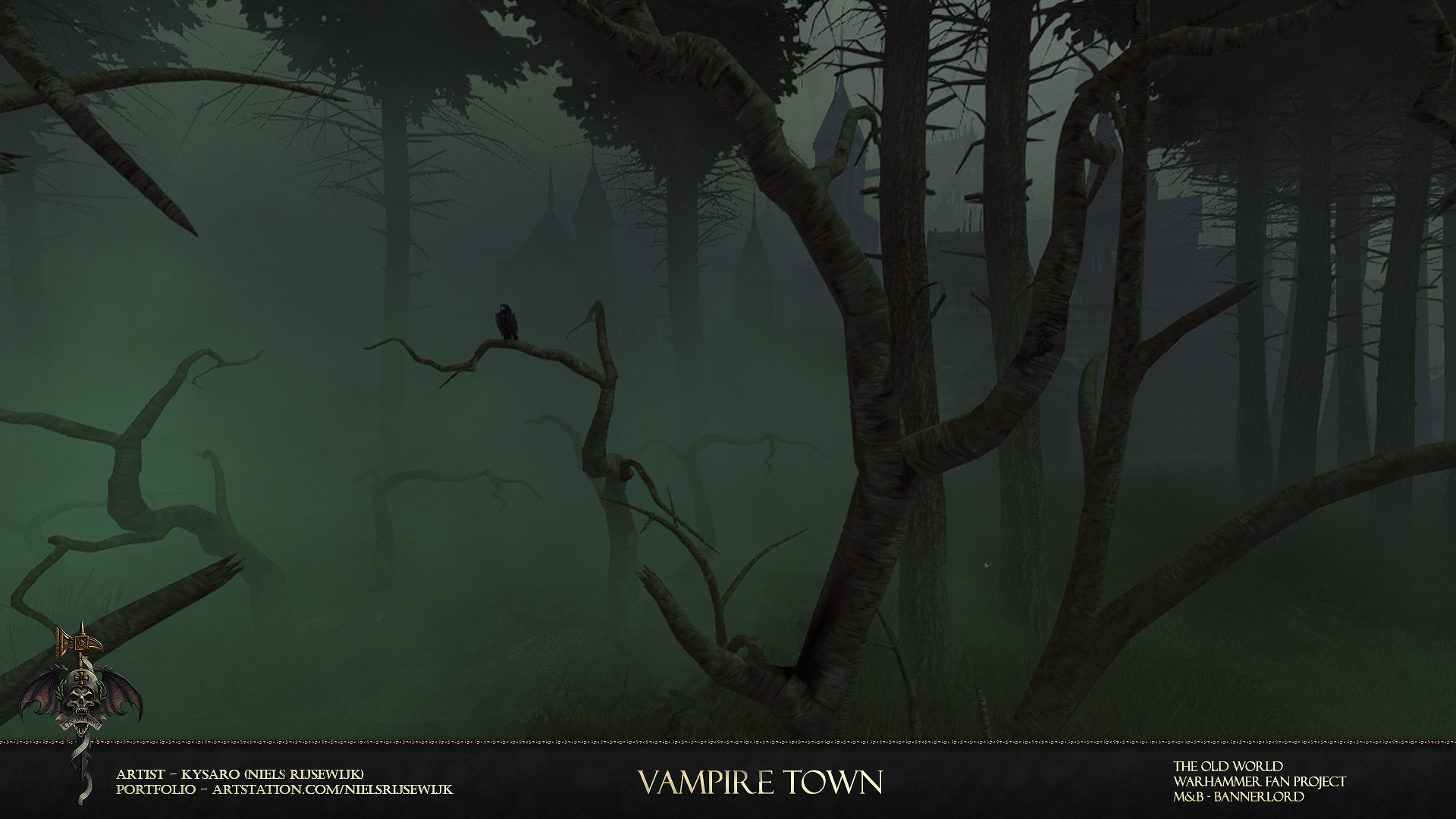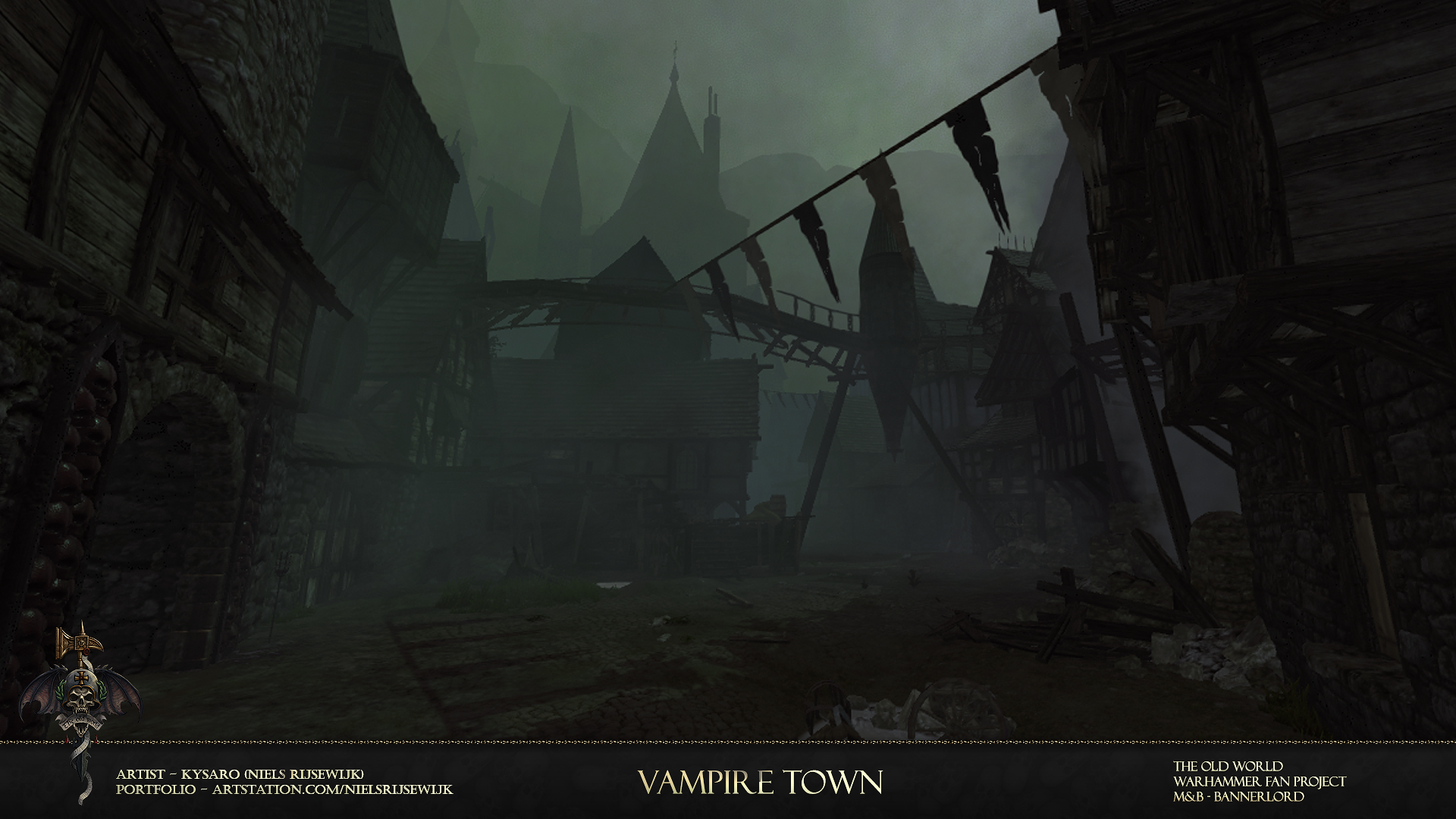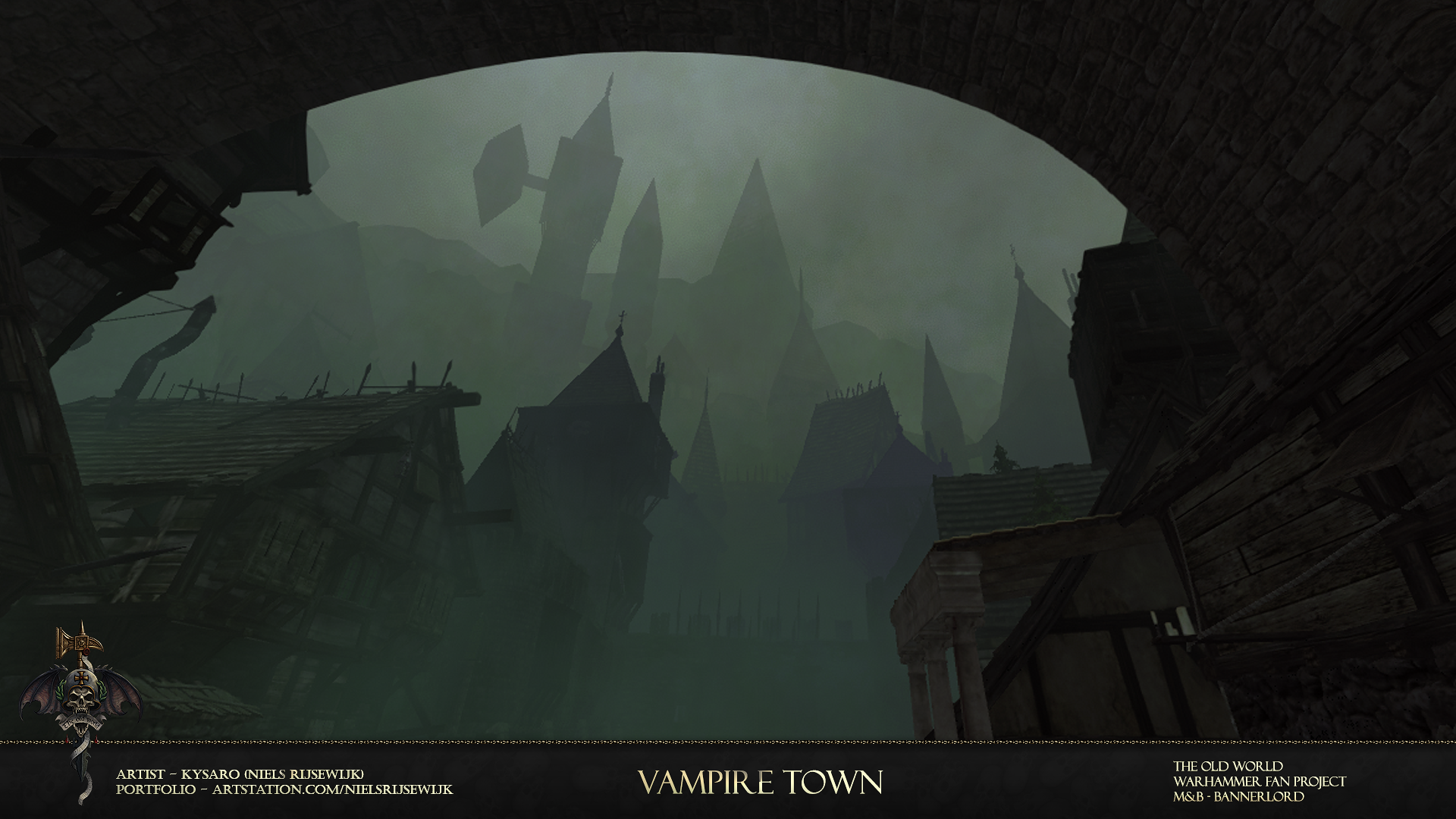 And lastly a look at some of our Vampire Scenery!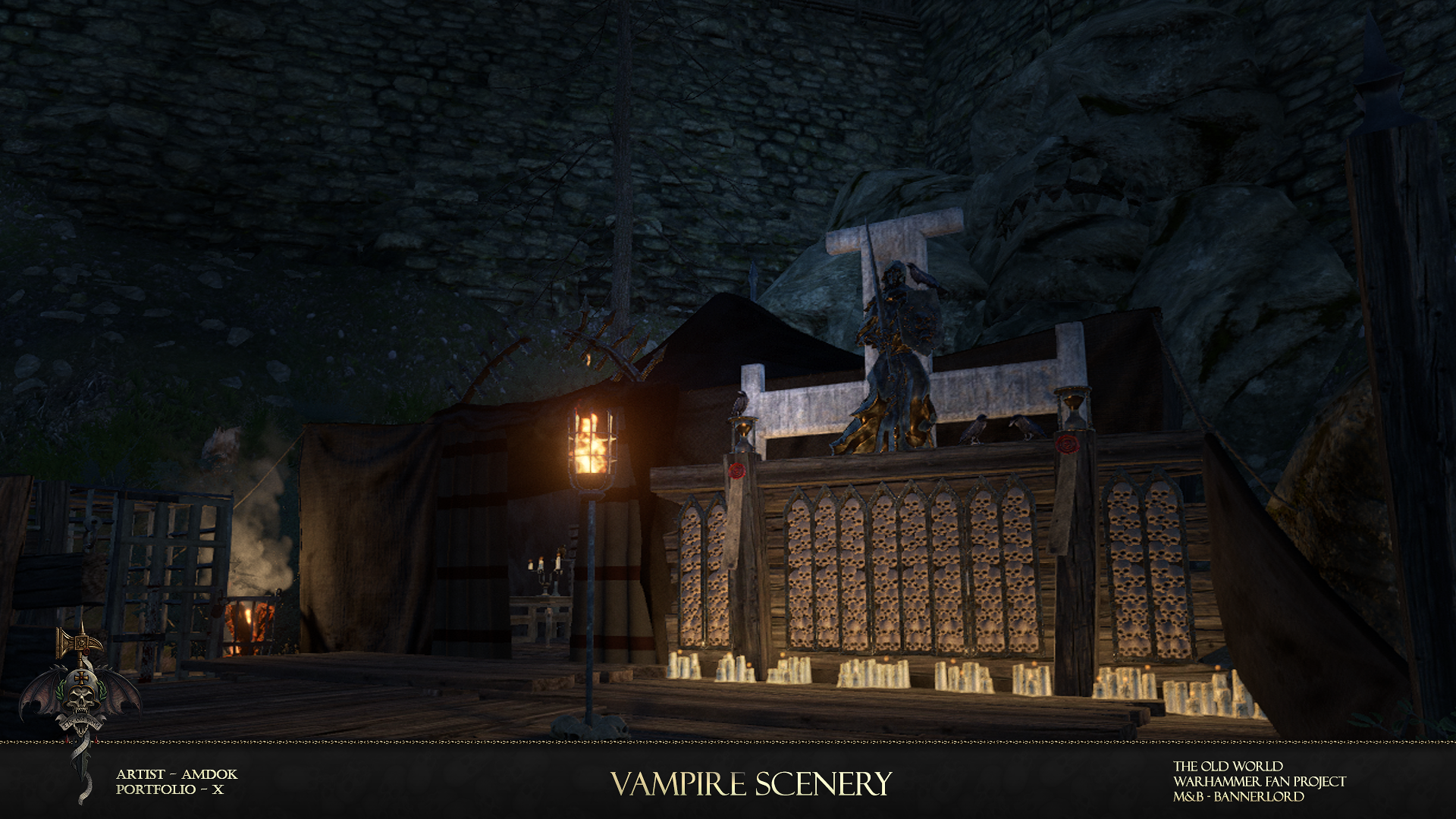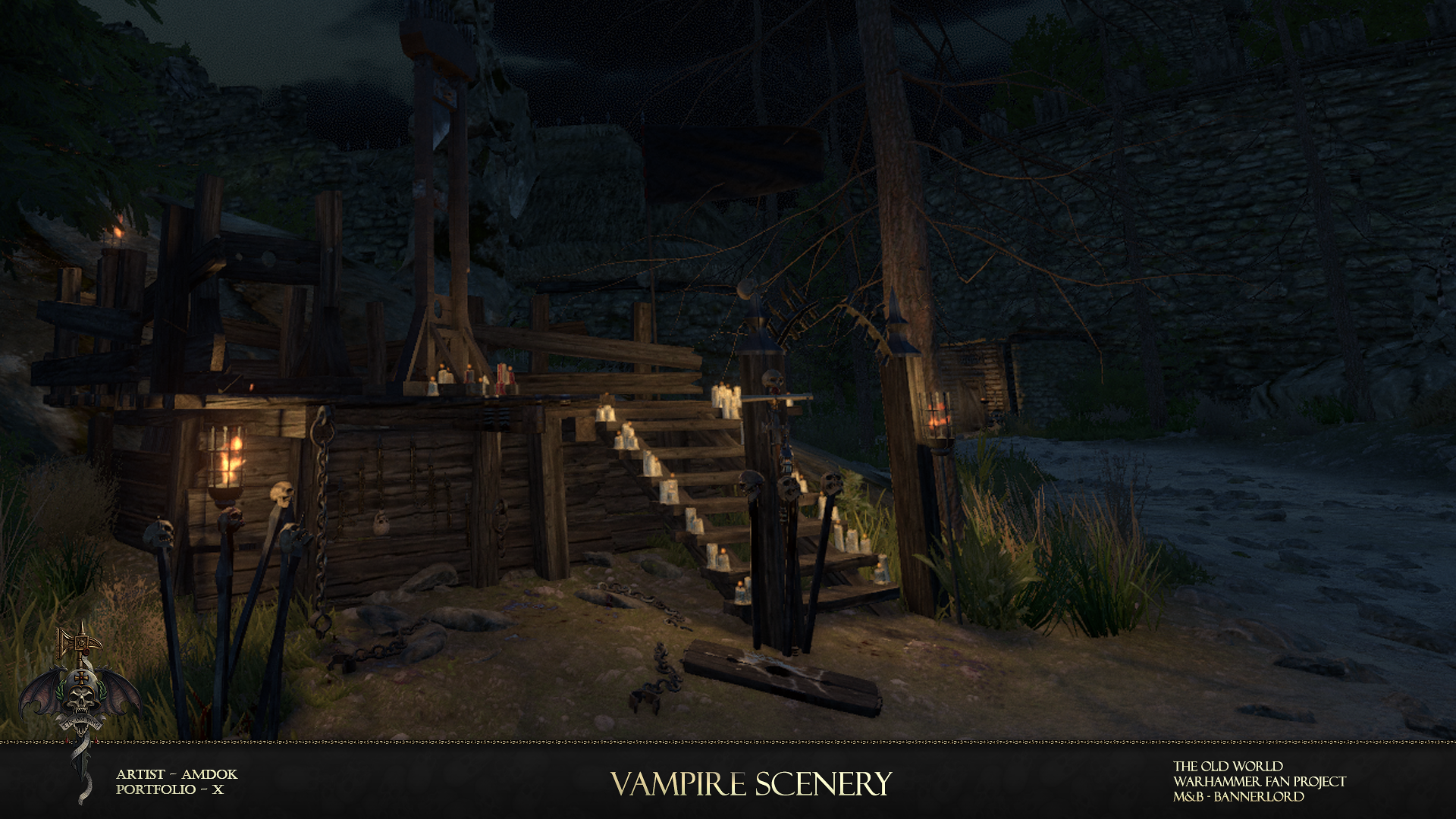 2D:
Some of you may have seen our loading screens from the videos of our work recently! If not, we´d like to share it here once more as well as a new one.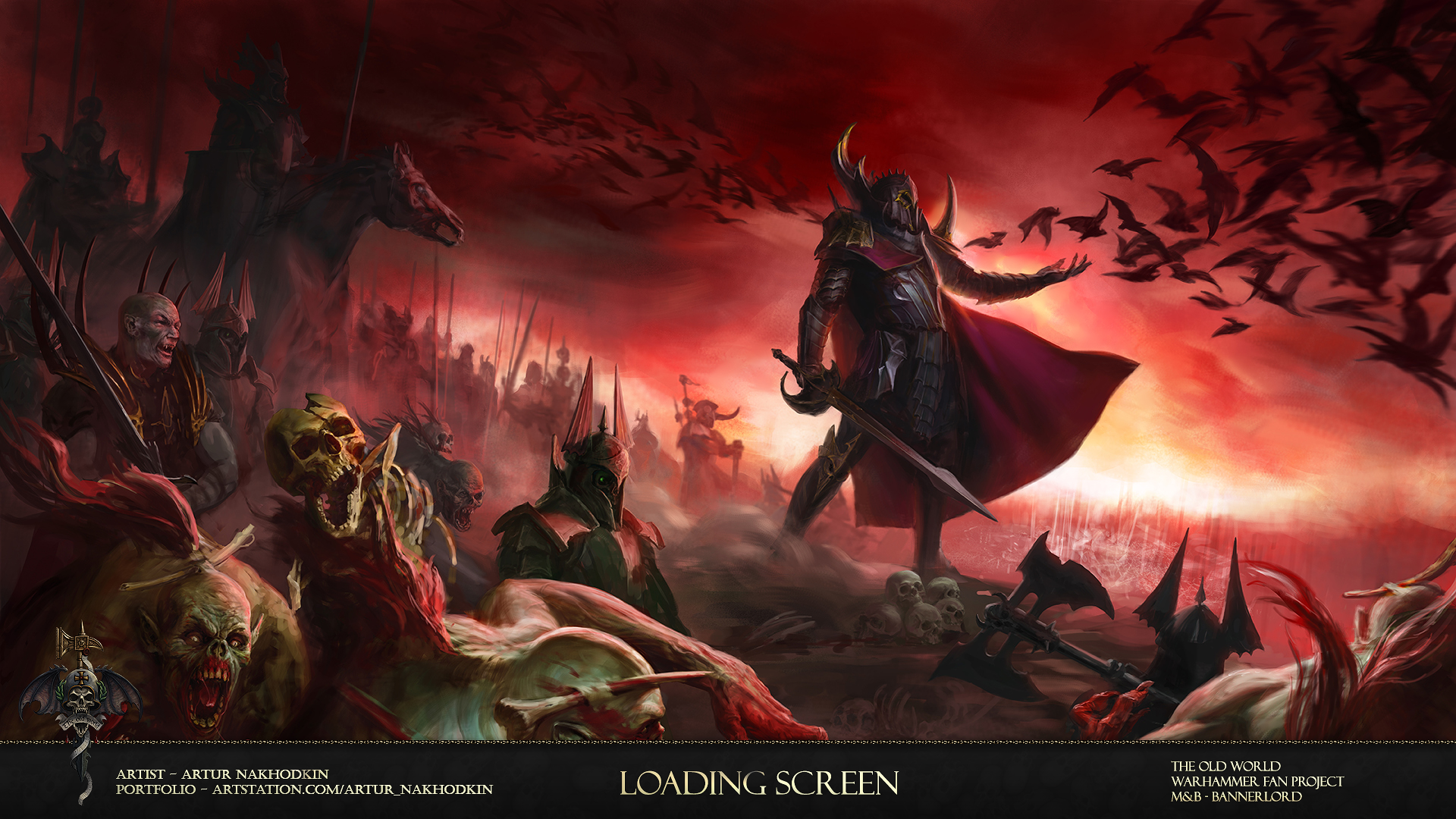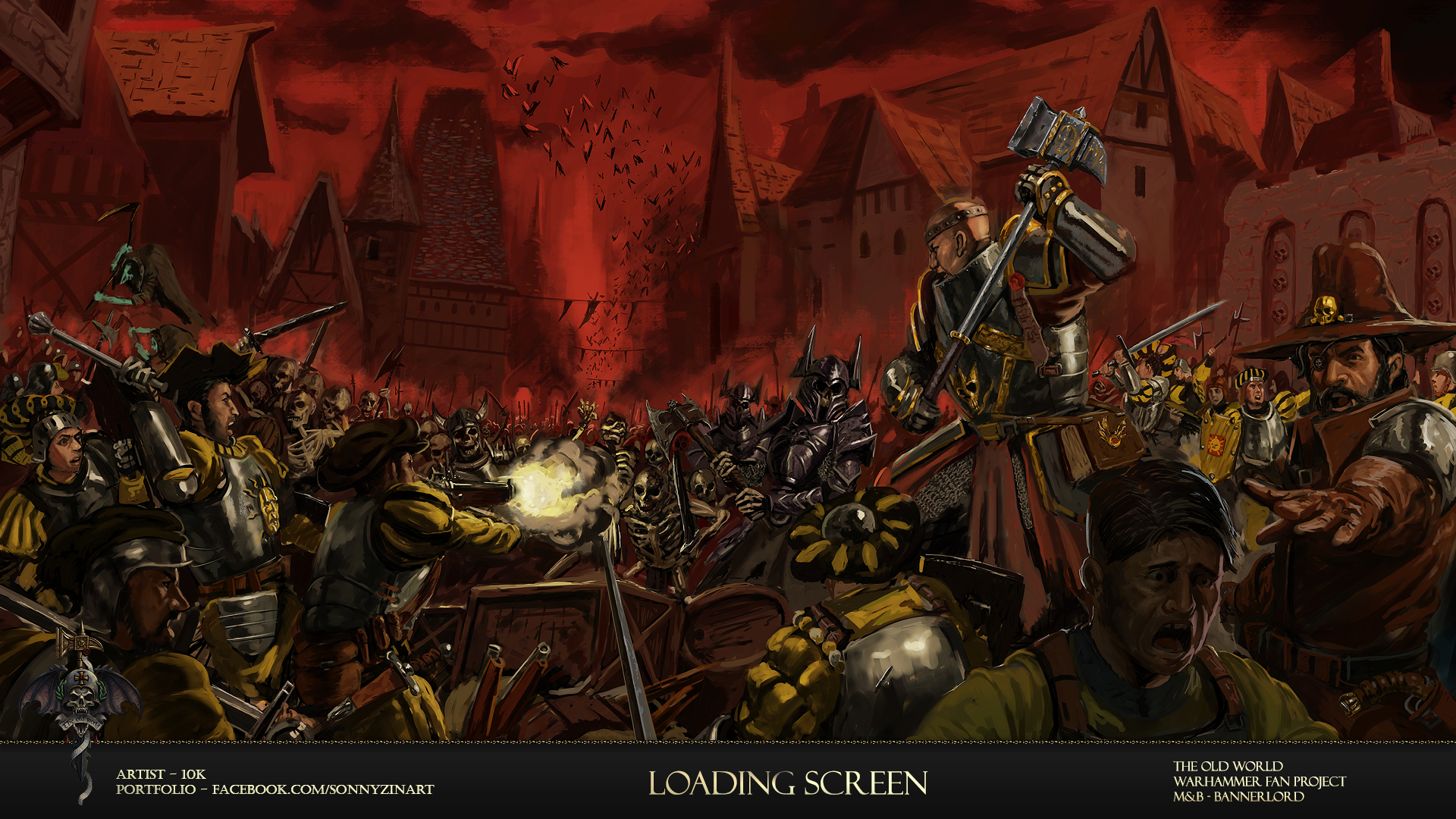 Of course we also have a long list of killer concepts to work with! For the Empire we have Valten & Luthor Huss! As well as a look at our plans for Master Engineers, Pistoliers and Inner Circle Knights.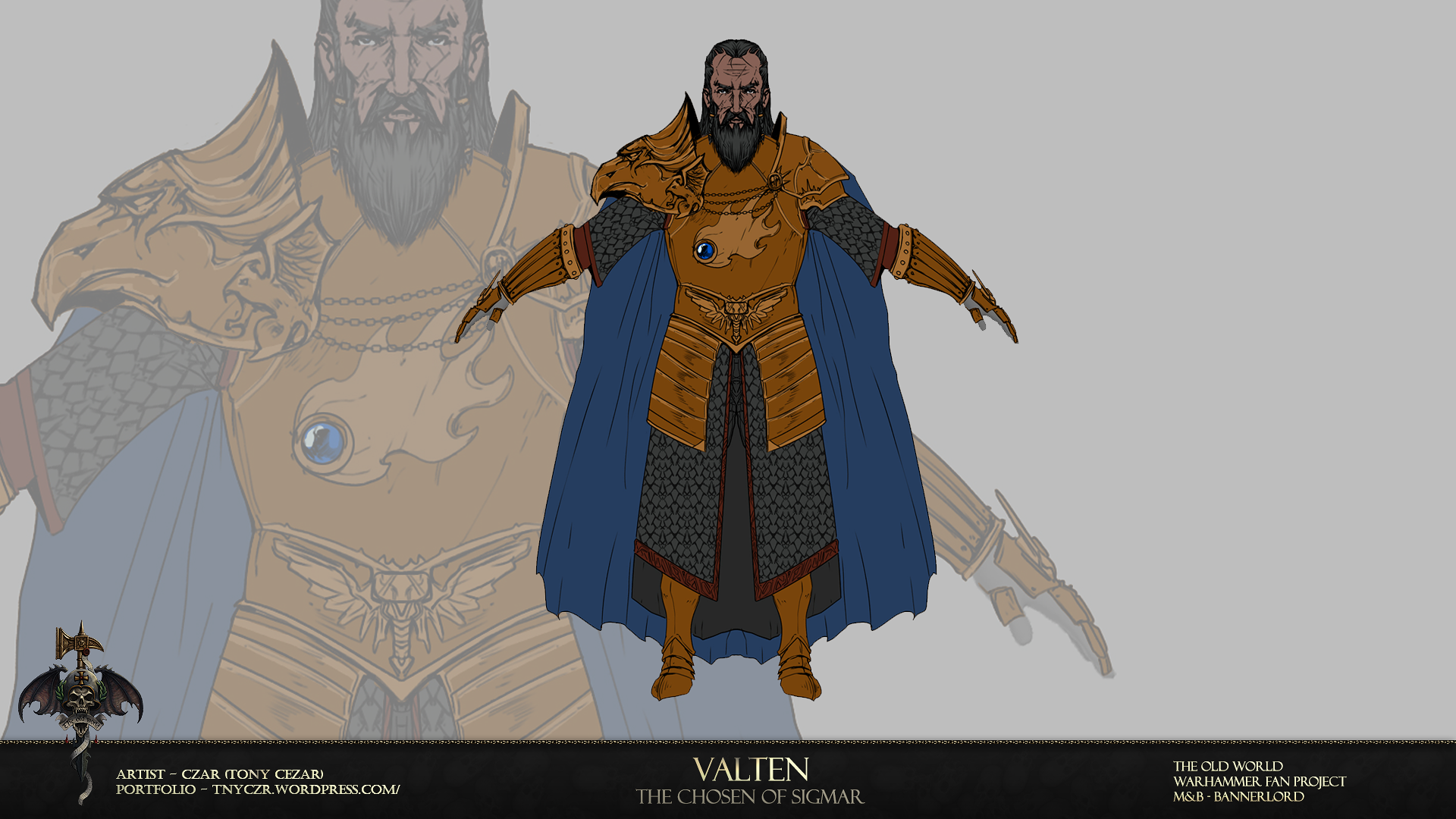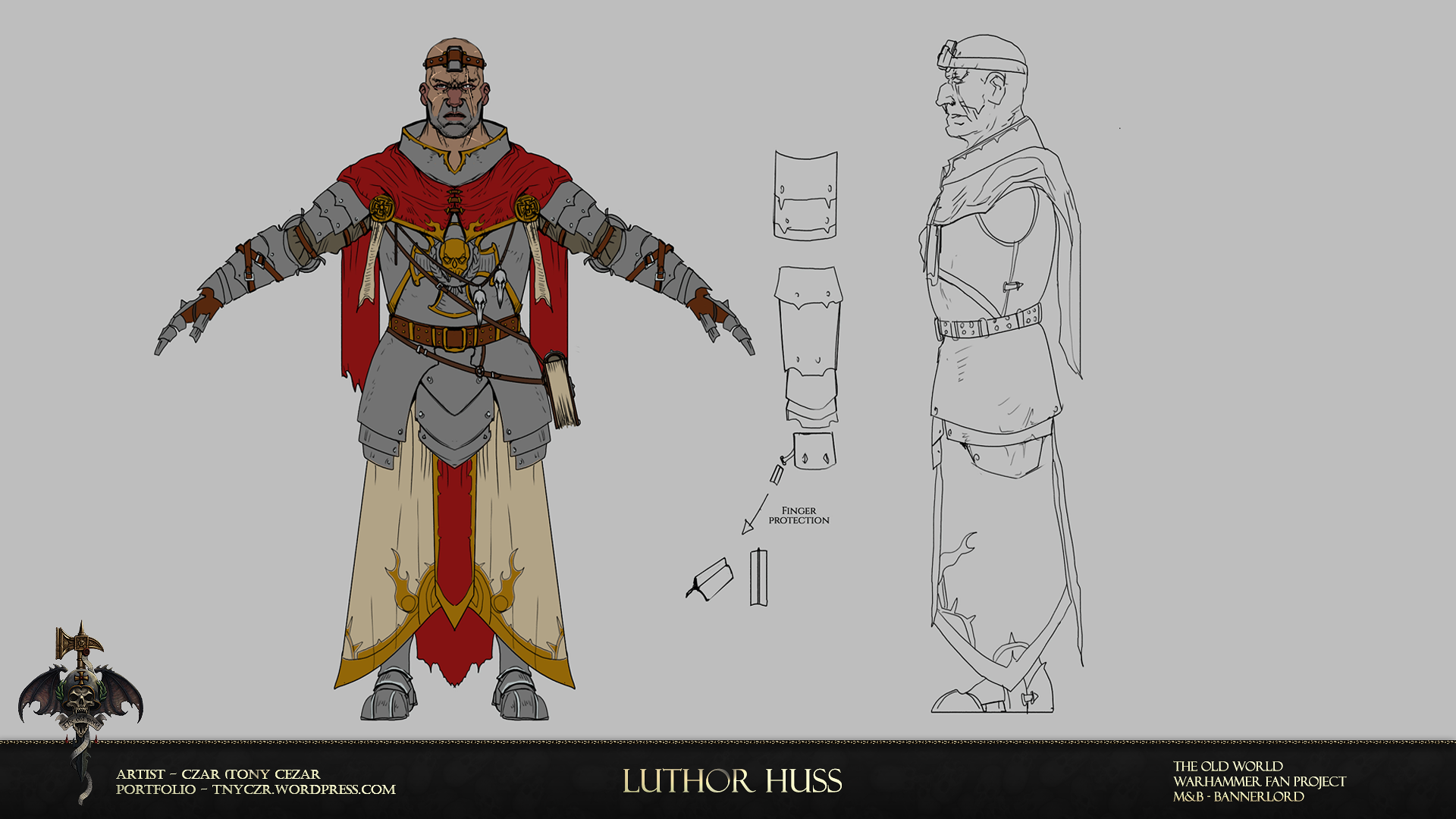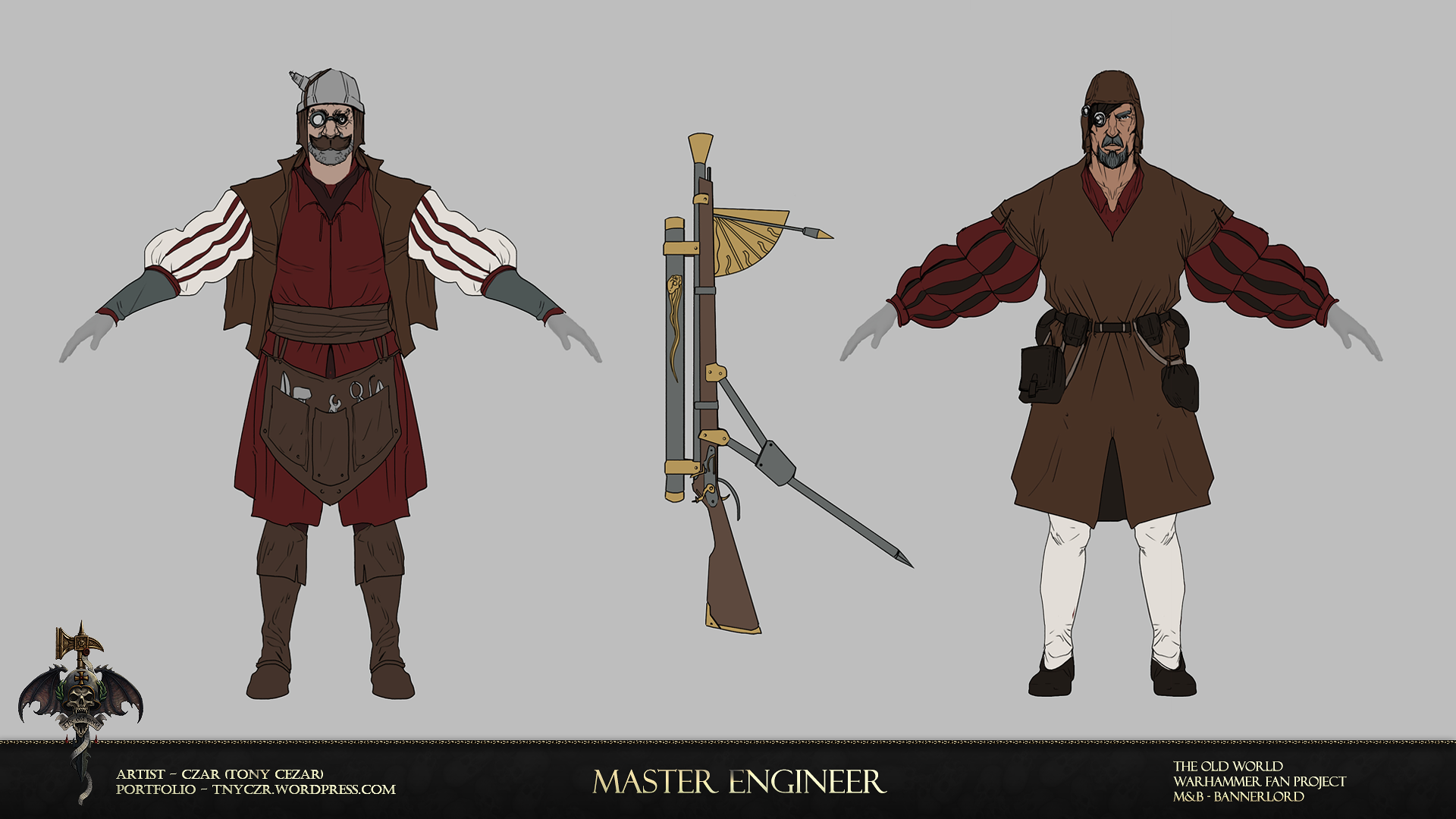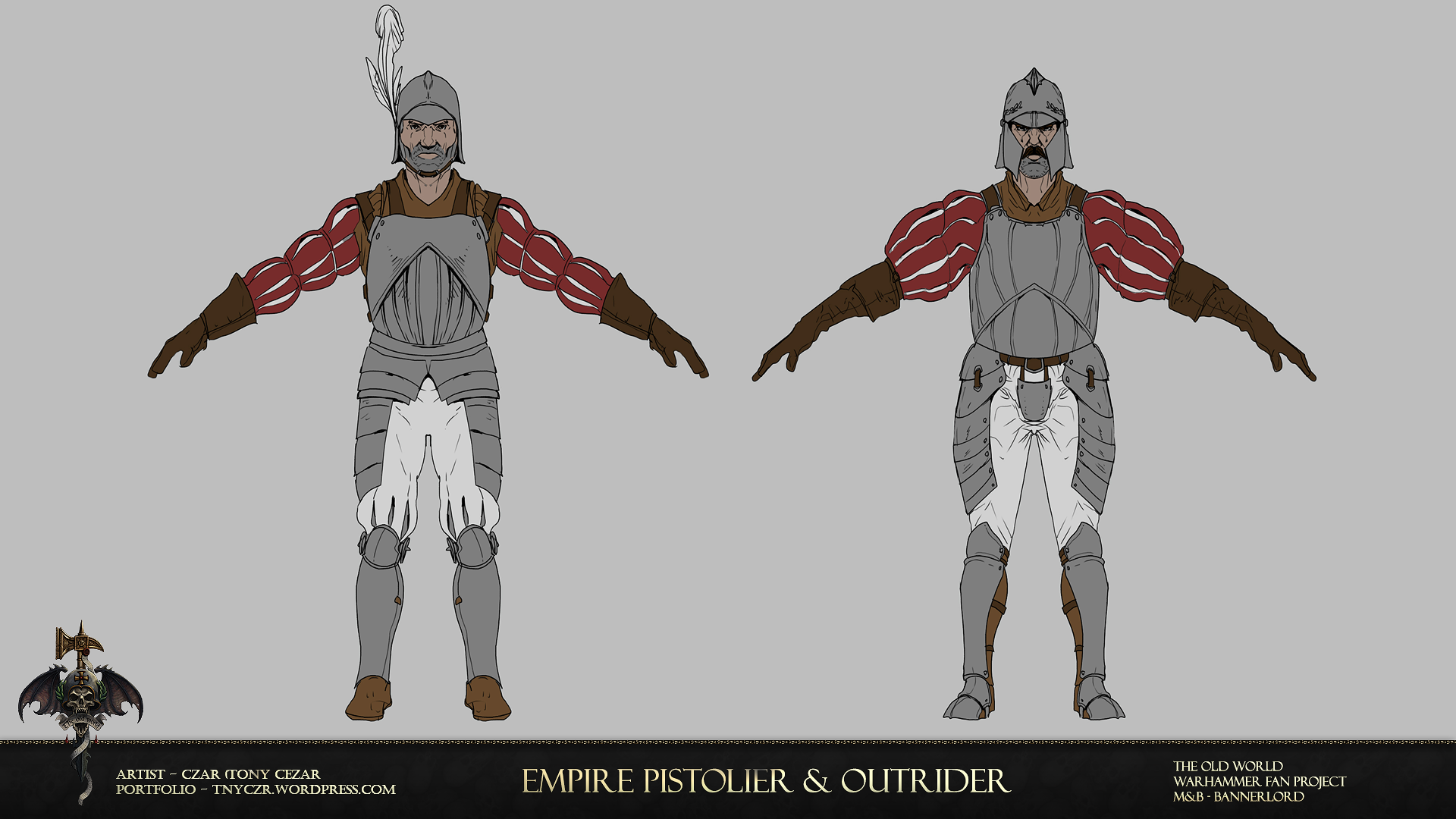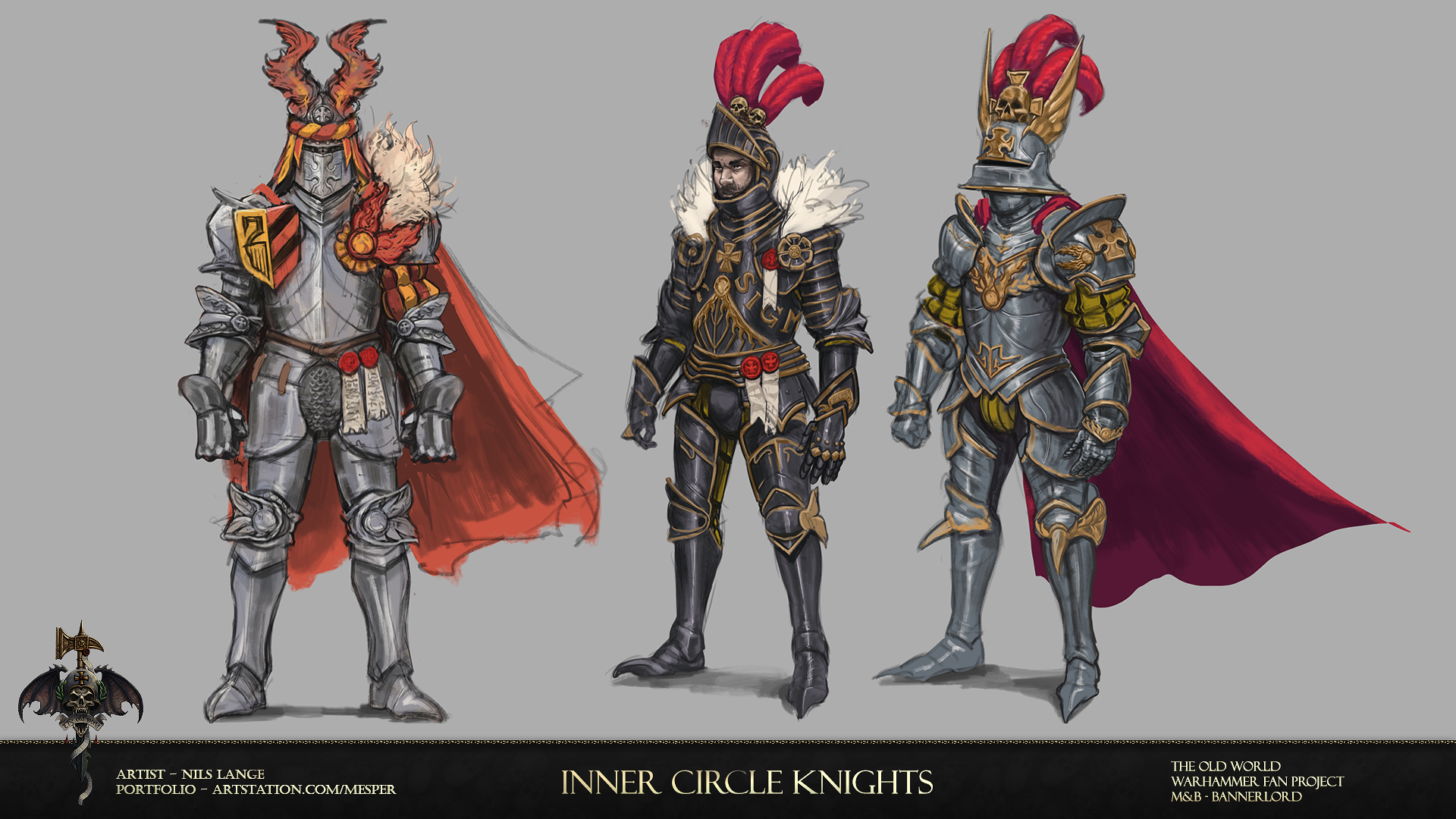 For the Vampire Counts we have Heinrich Kemmler, Tomb banshees, Necromancers, Black knights and a range of the perfectly decaying Zombies!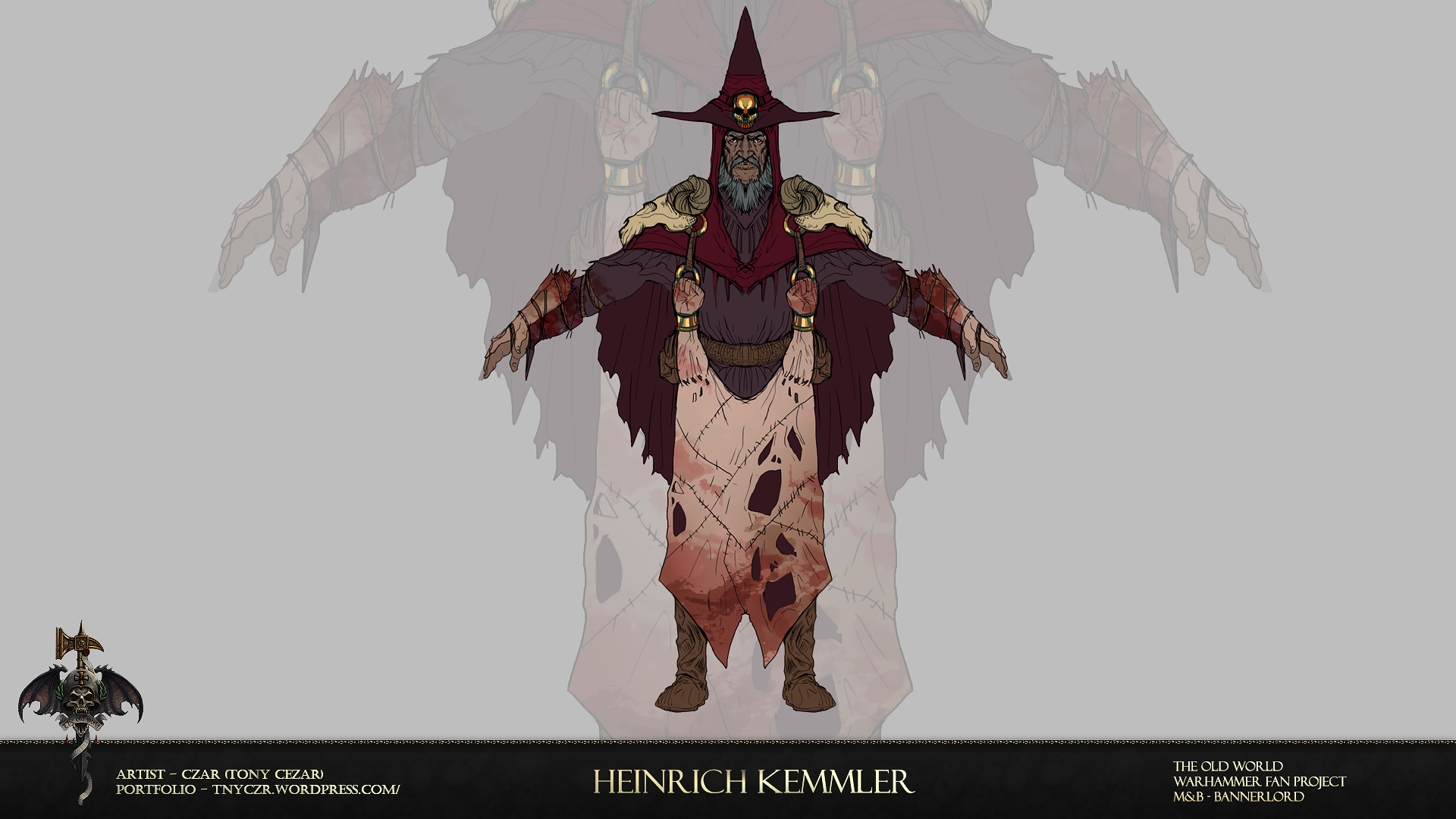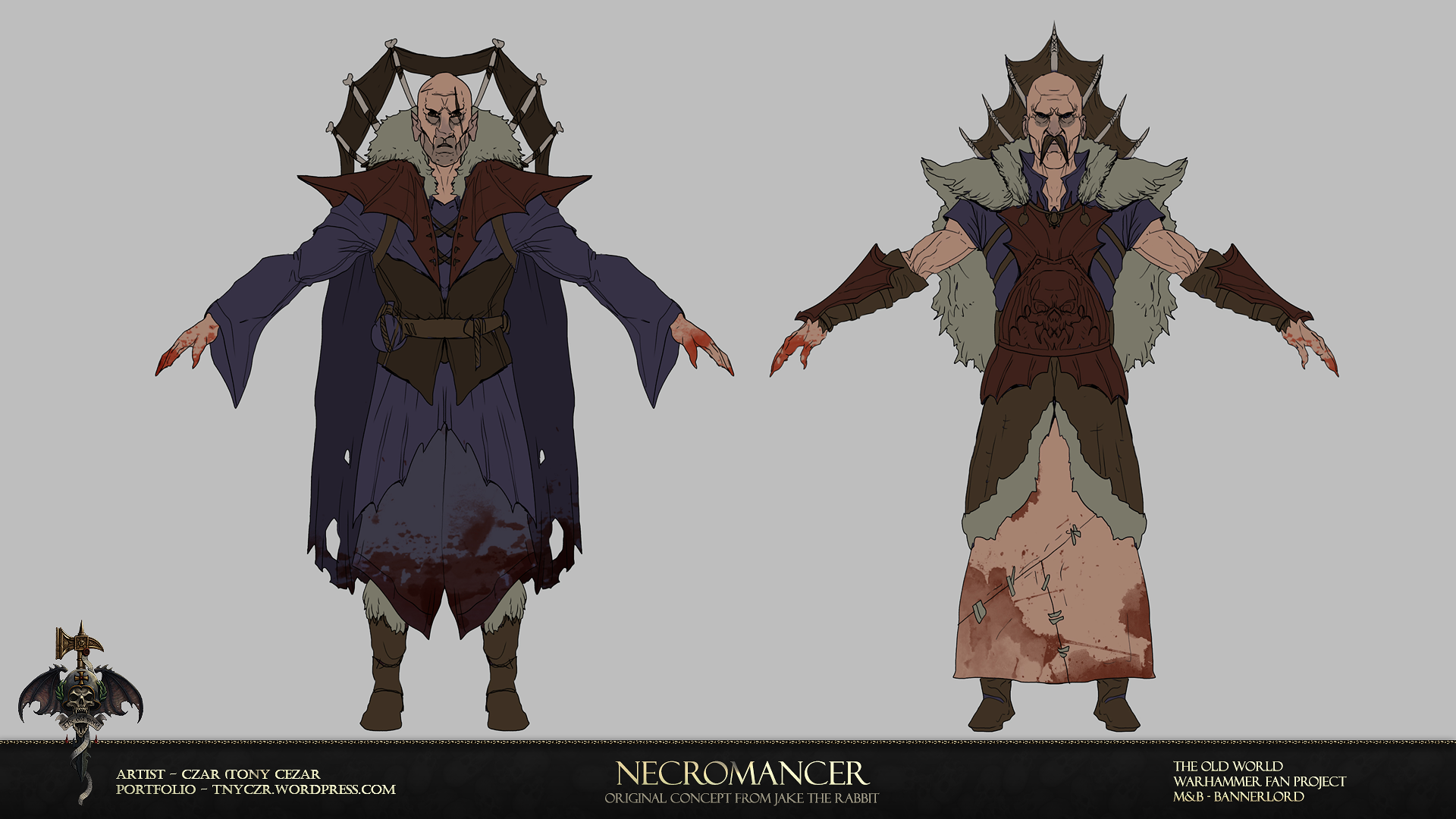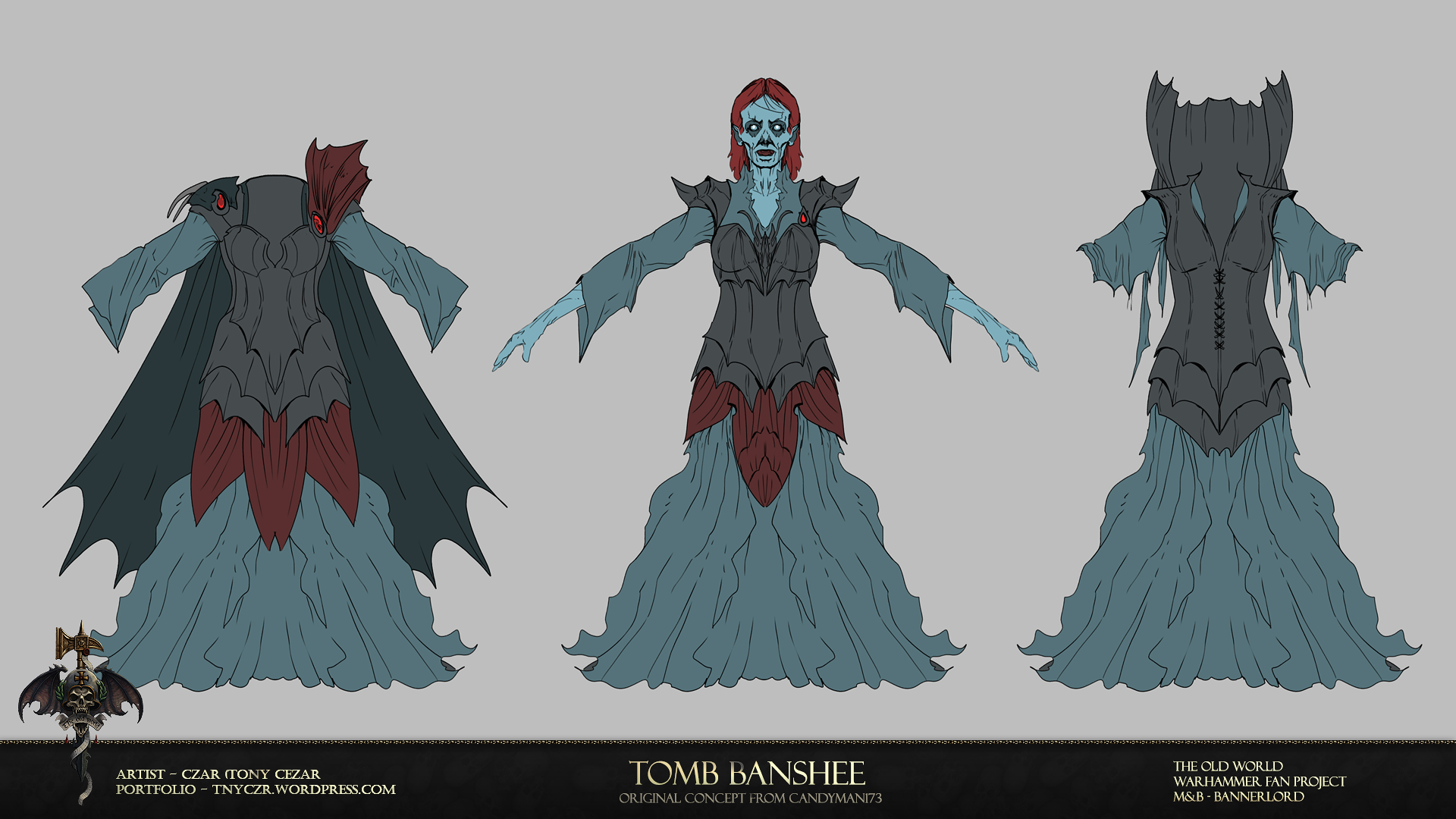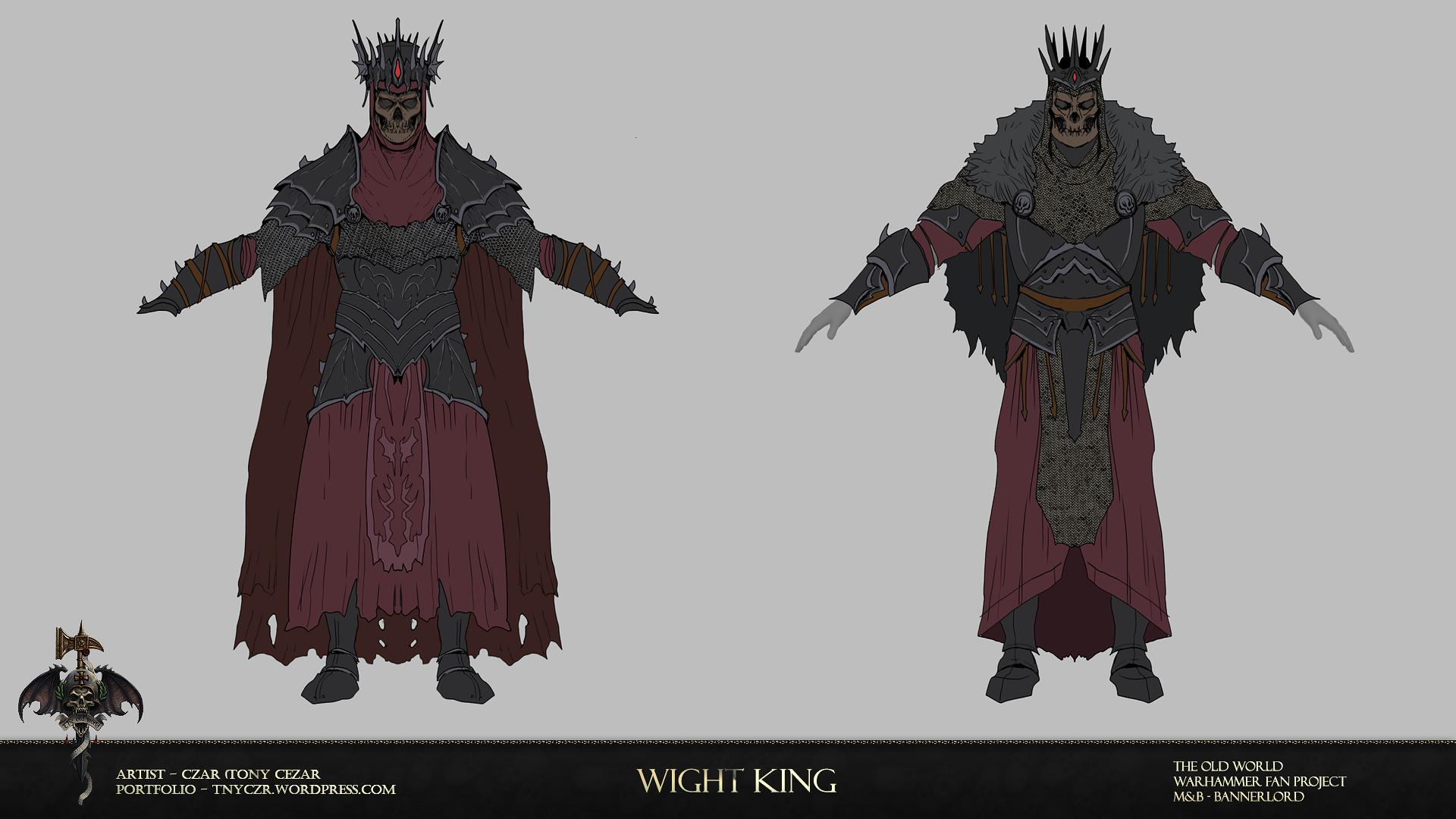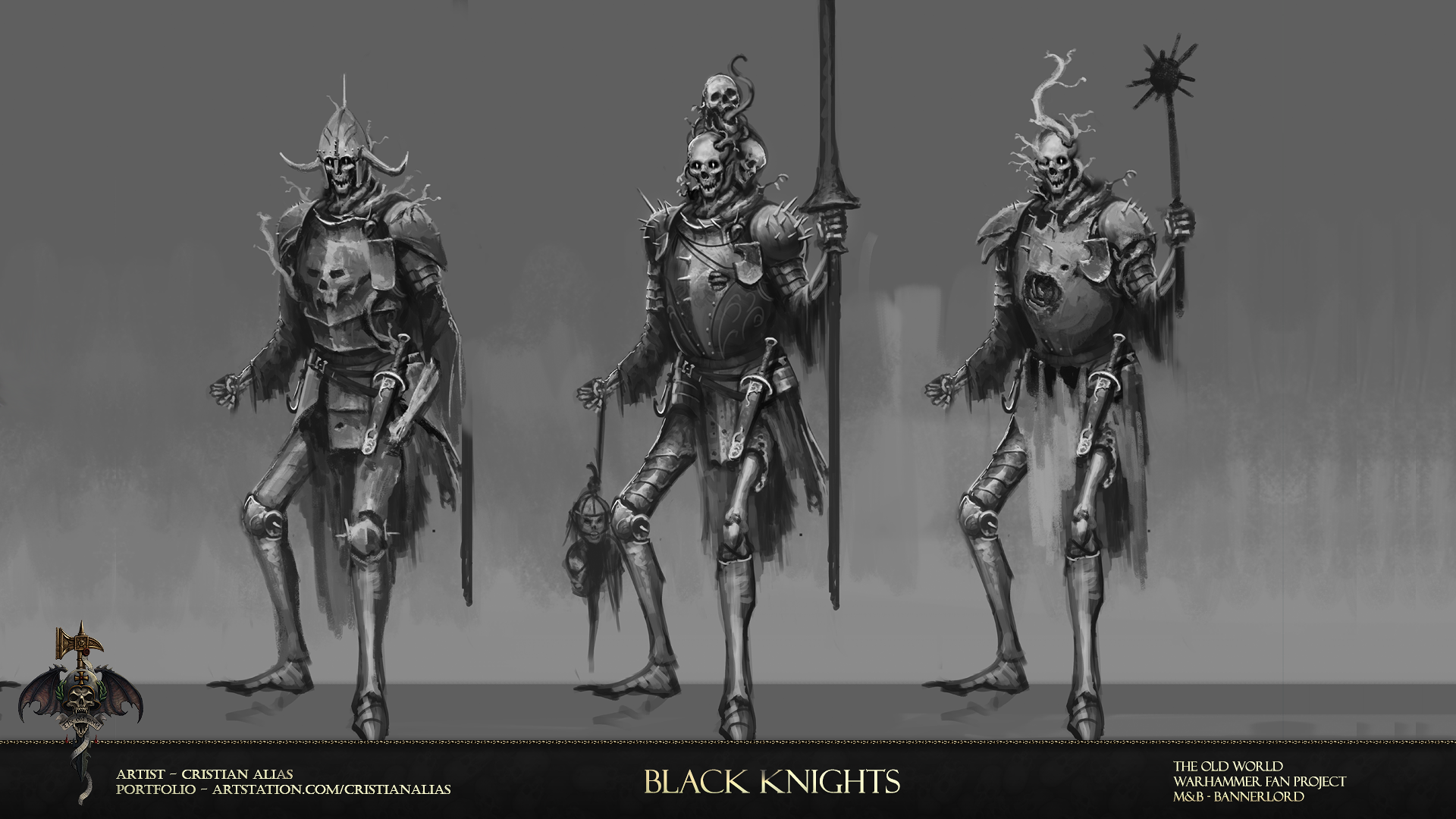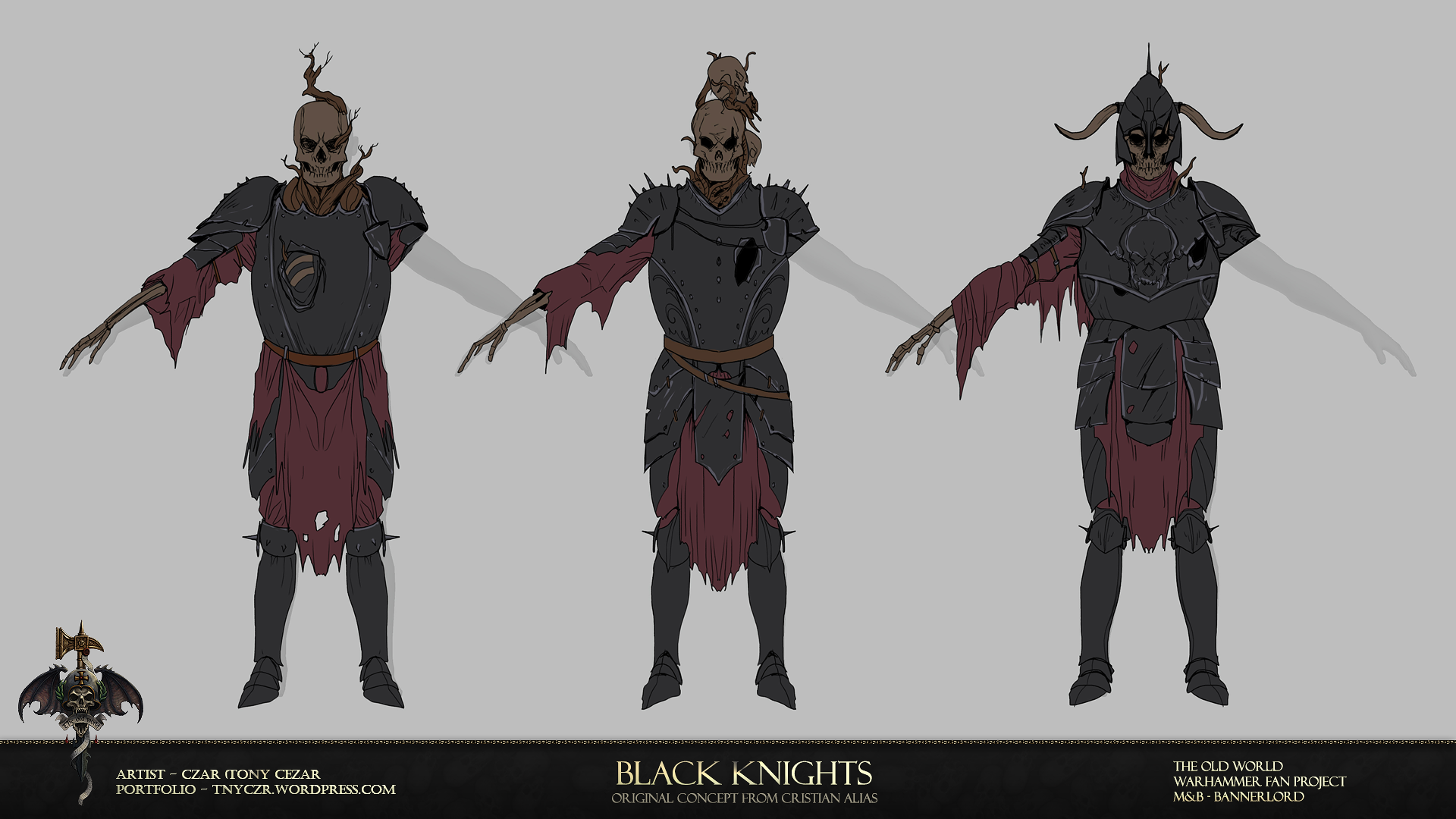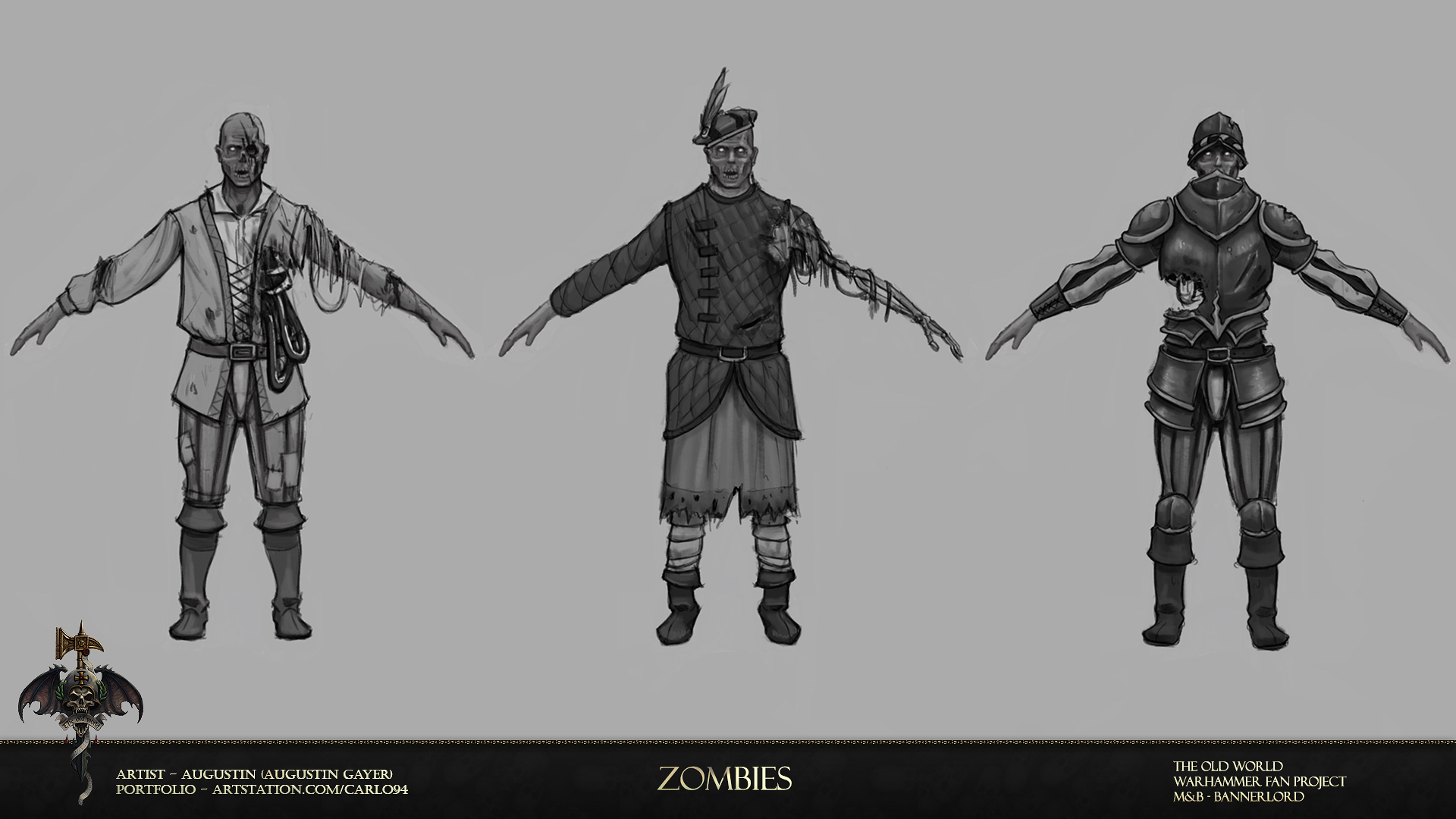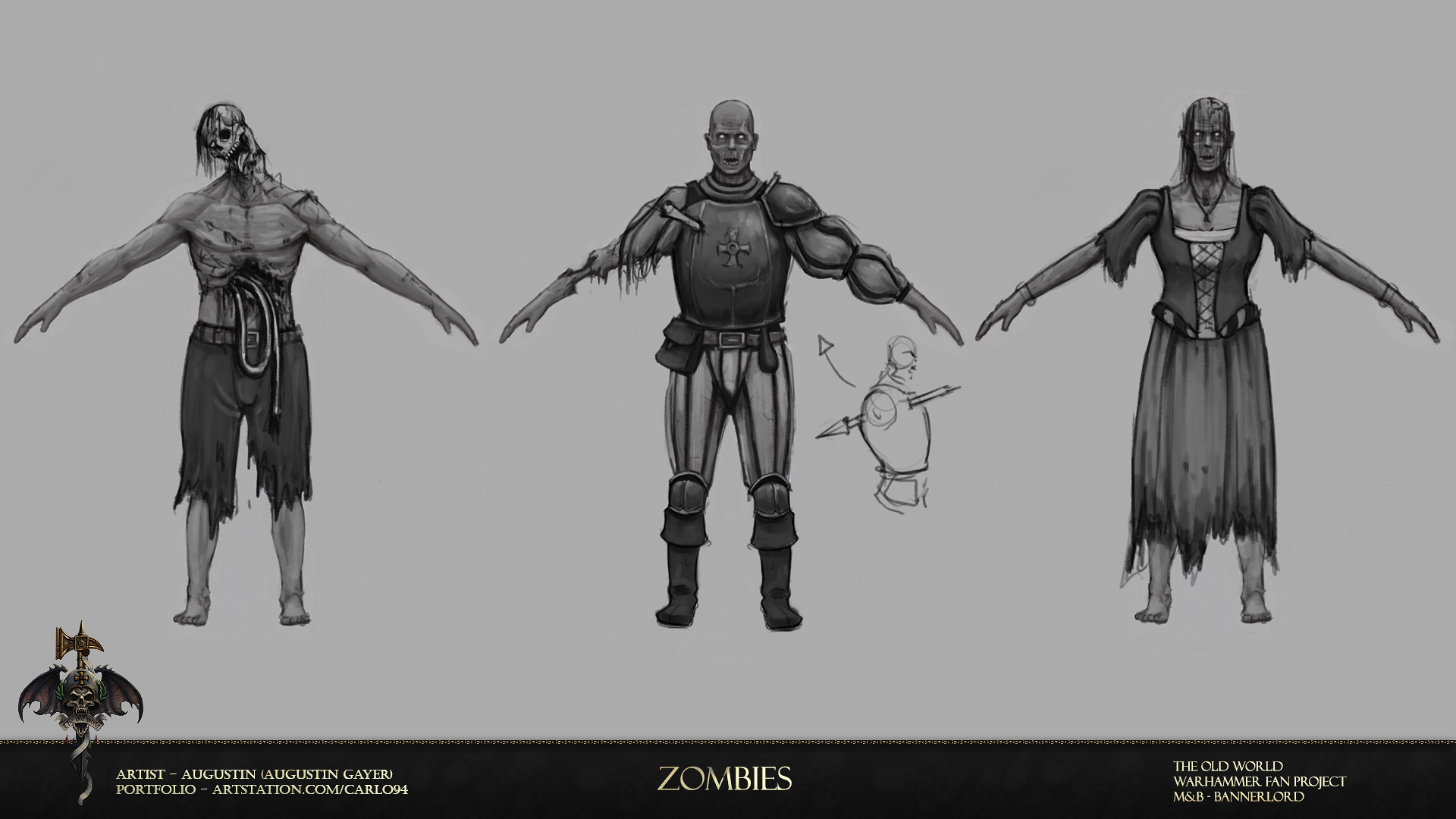 Also, what would Bannerlord be without a proper banner?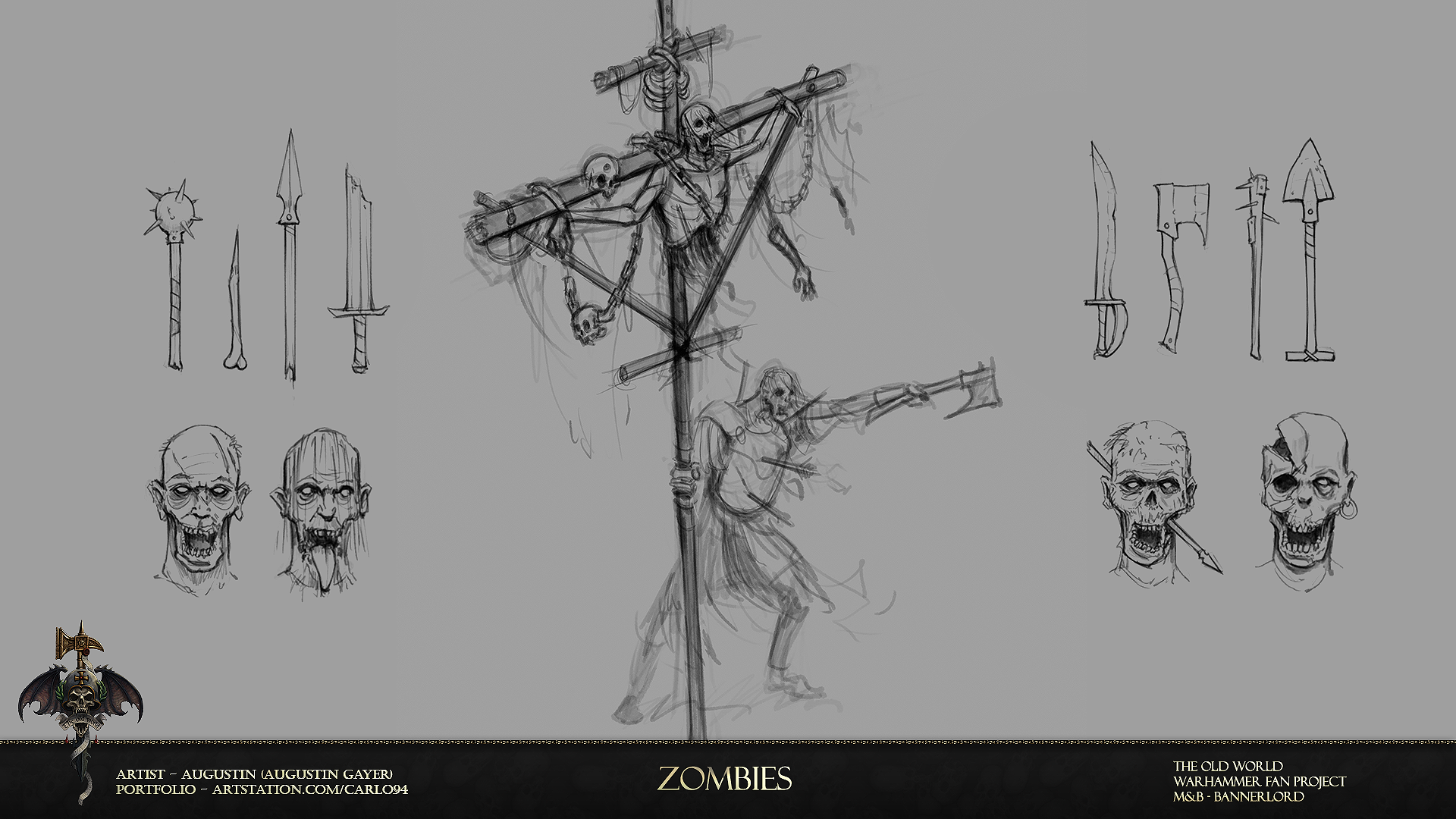 And mighty Warhorses for the Blood Knights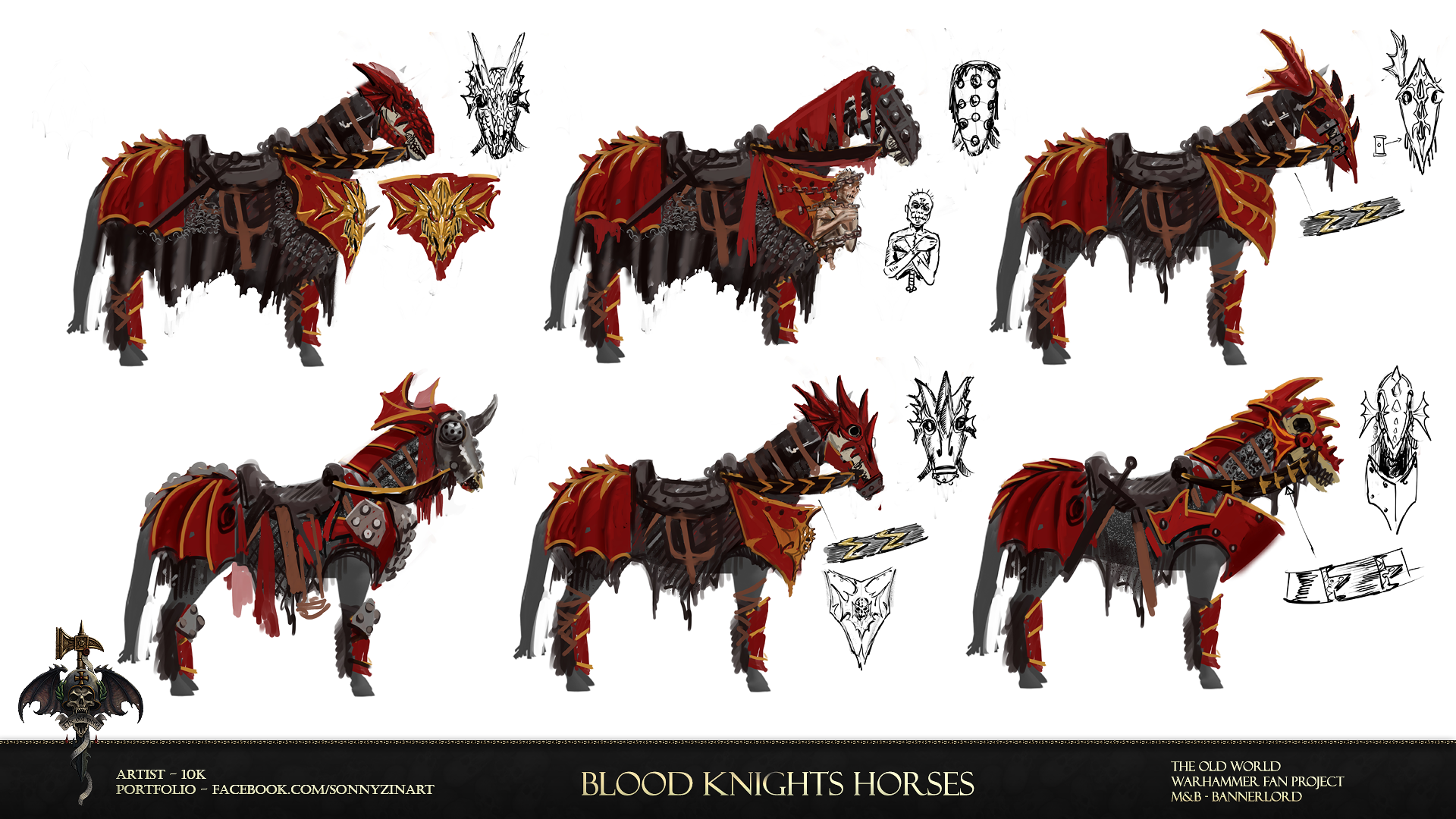 Of course we have not forgotten the Lords of the Lance! Bretonnians have also got a new suite of swords, maces and lances with which to honour the Lady.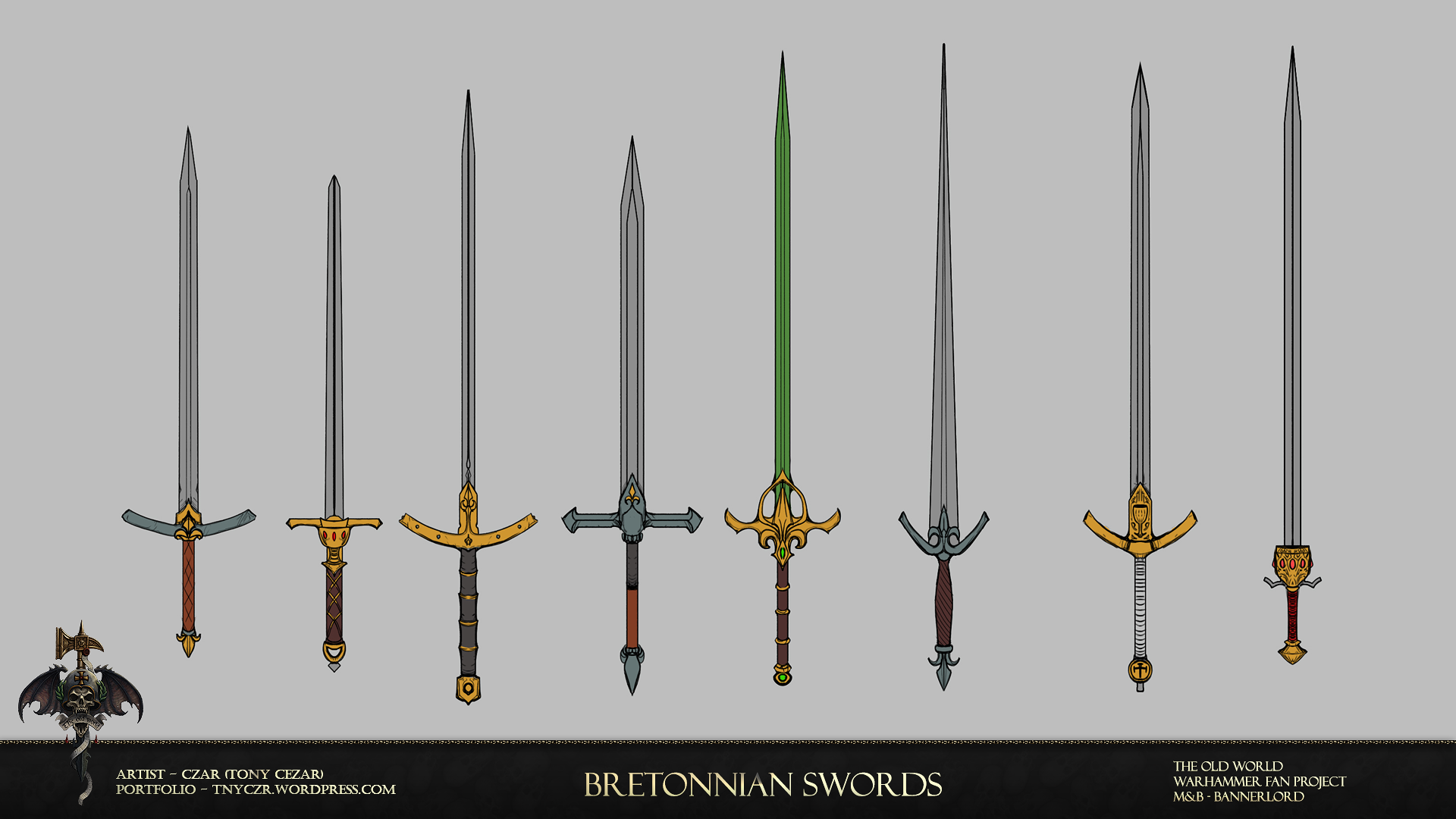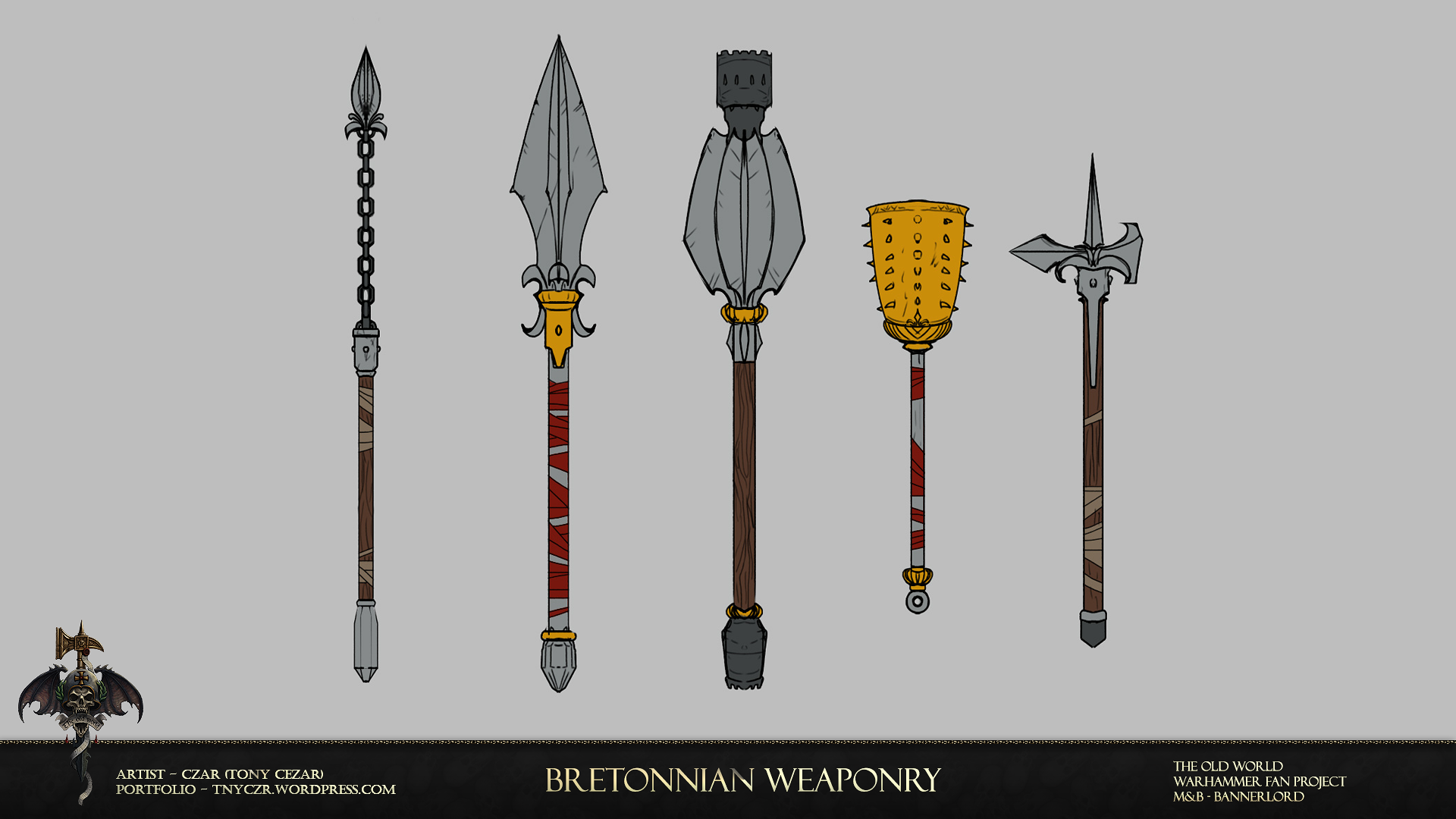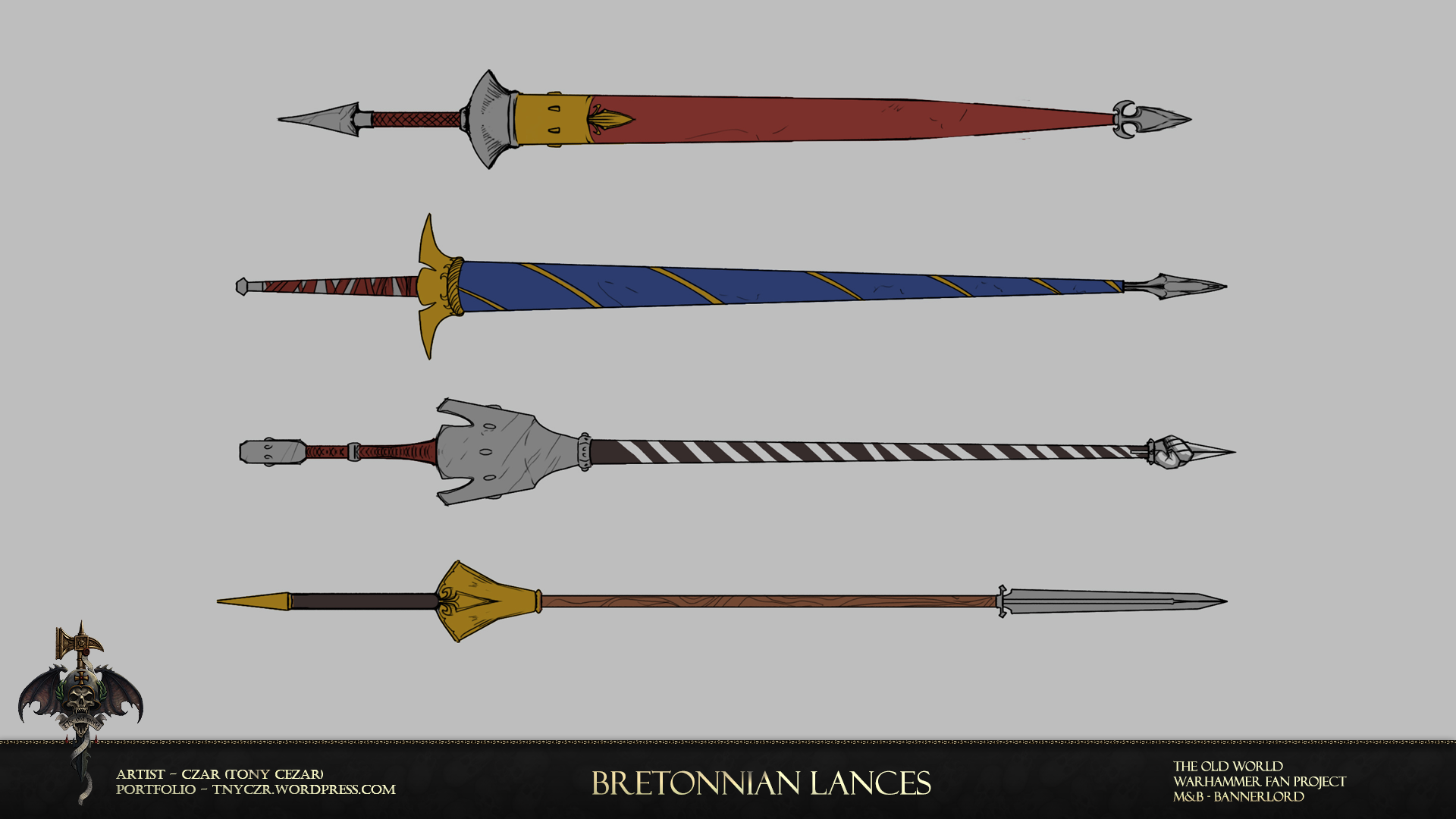 Coding:
With the completion of a functioning world map (HYPE)! Our coders are looking to see what we can start to test and implement, looking at things such as Necromancy and more!
Voice Actors:
We also have some exciting news from our Voice Actors! Thanks to our coder friend Tristan we have managed to implement and test some of our voicelines! Below is a nice sneak-peak of what is to come in the future.
Loremaster:
The loremasters have been helping with the map! Storyboarding questline's, companions and more!


We are still looking for motivated VFX Artists, 3D artists, Sceners and people that are familiar with the Bannerlord asset pipeline and implementation. If you are interested in any of these roles, or any of the others, feel free to head over to our #applications channel on the discord! Everyone is more than welcome!

That wraps it about up for this month! We hope all of you are safe and well, until the next one update!