Introduction:
Monthly update time! We are happy to say that progress is steadily being made and we have another range of goodies to show off, with our focus on getting the map ready to play we have a lot of gorgeous new campaign scenery assets to show you all this update.

Lets take a look!
3D:
Starting with 3D we have the fearsome Luthor Huss, Hammer & Shield ready to crush any who come before him in the name of Sigmar!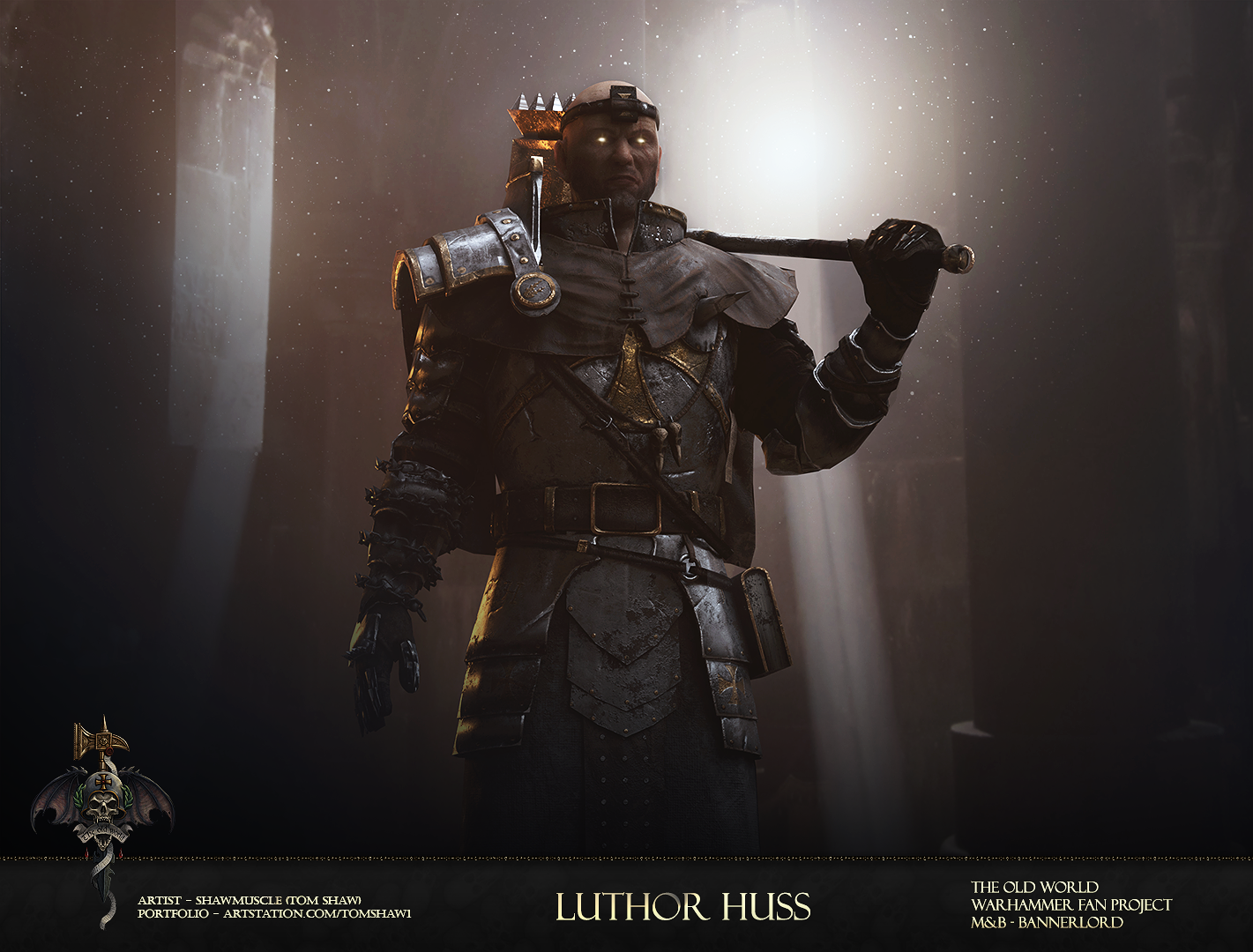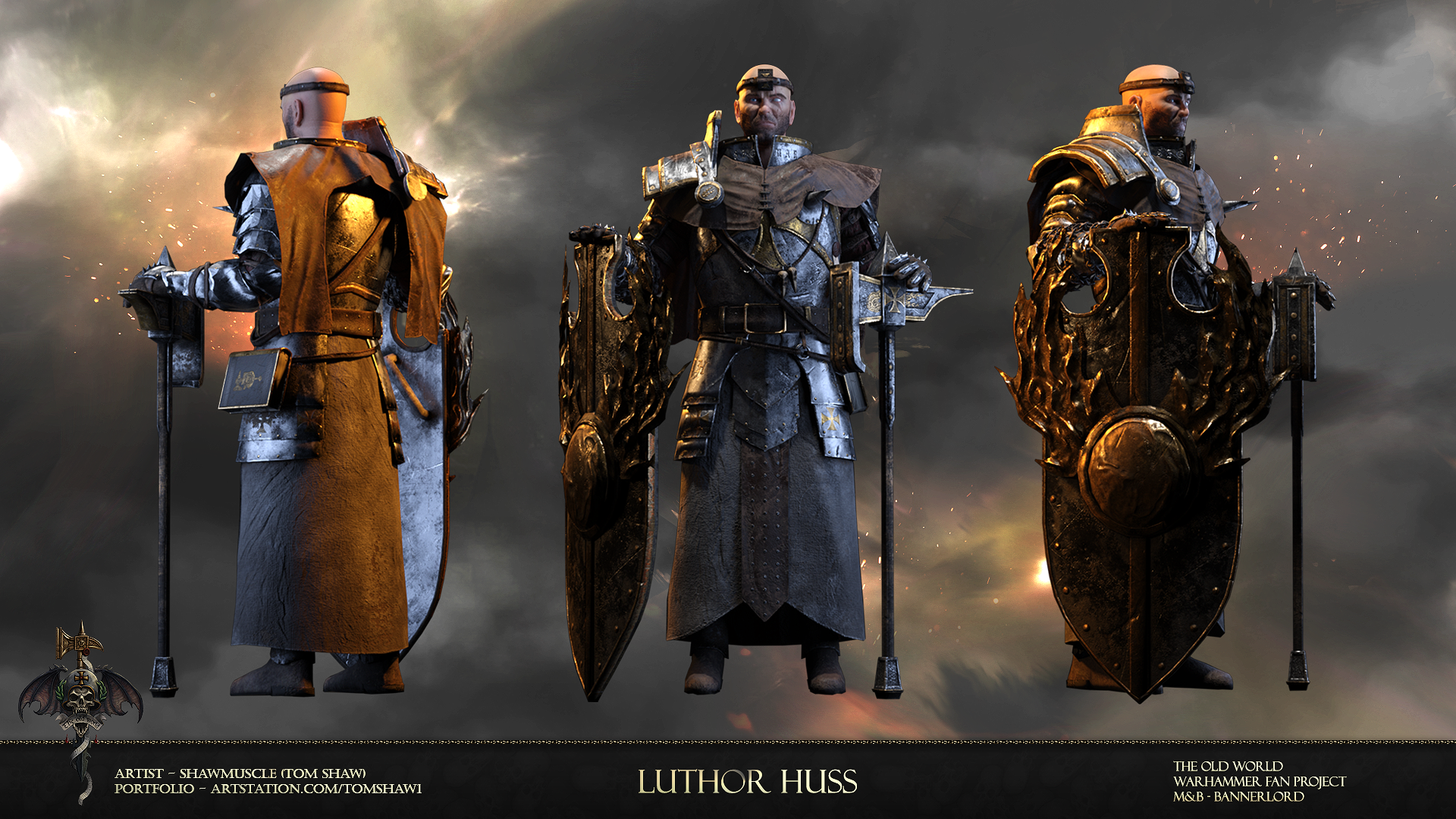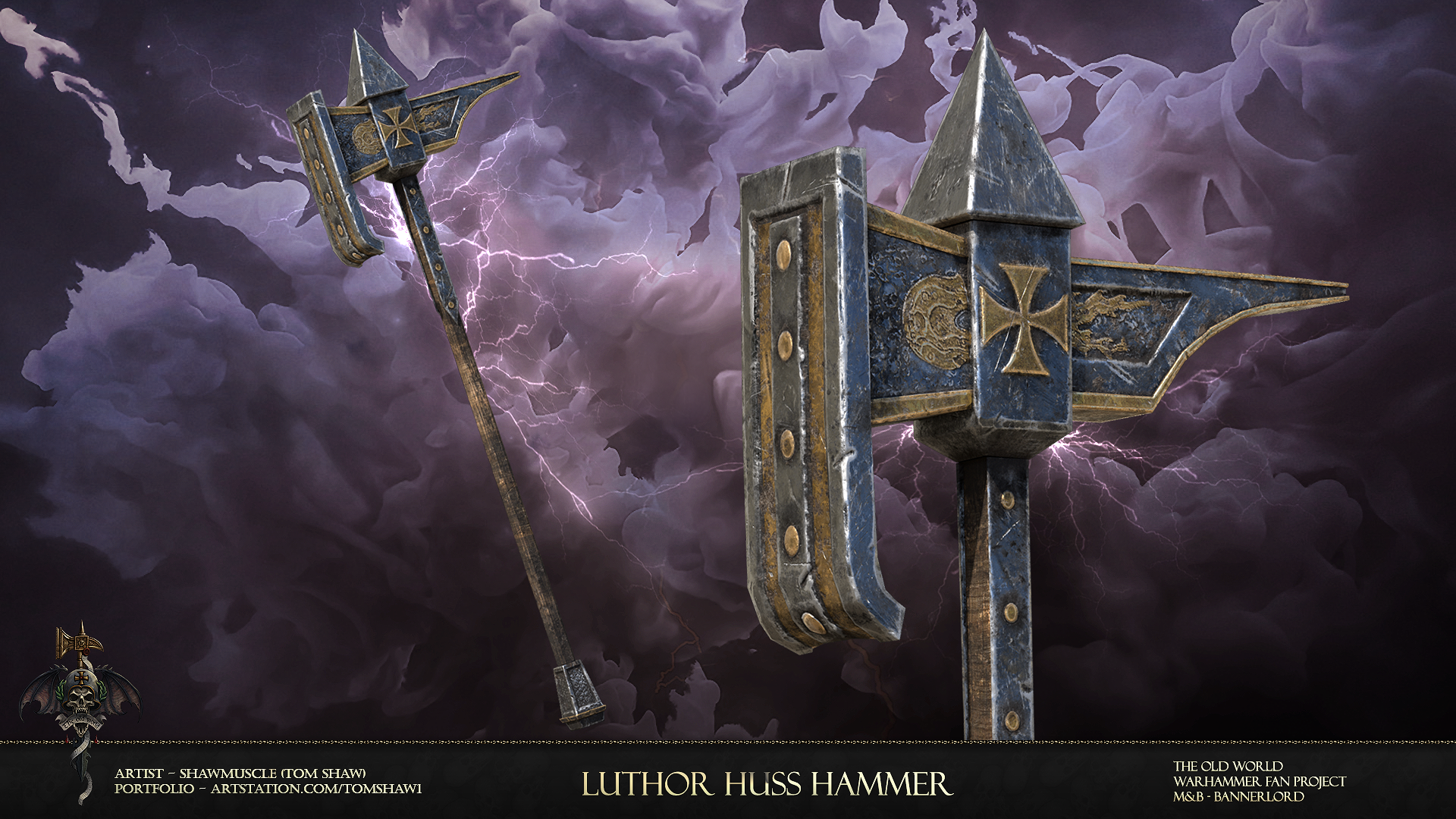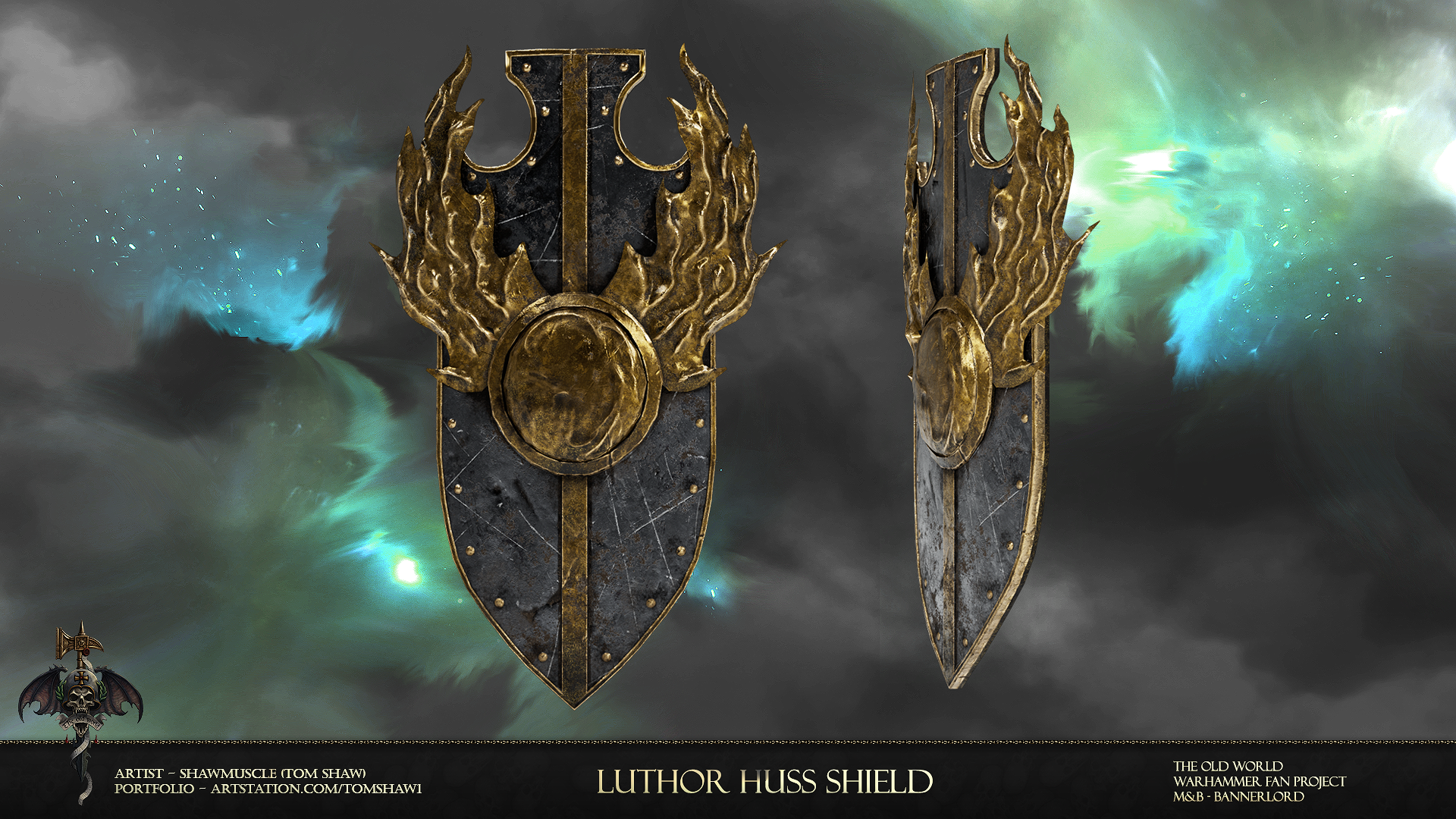 We also have the Mad Count of Averland battle ready and armoured to the teeth with feathers to come!! Daisy Kurt Von Helboring II soon to follow..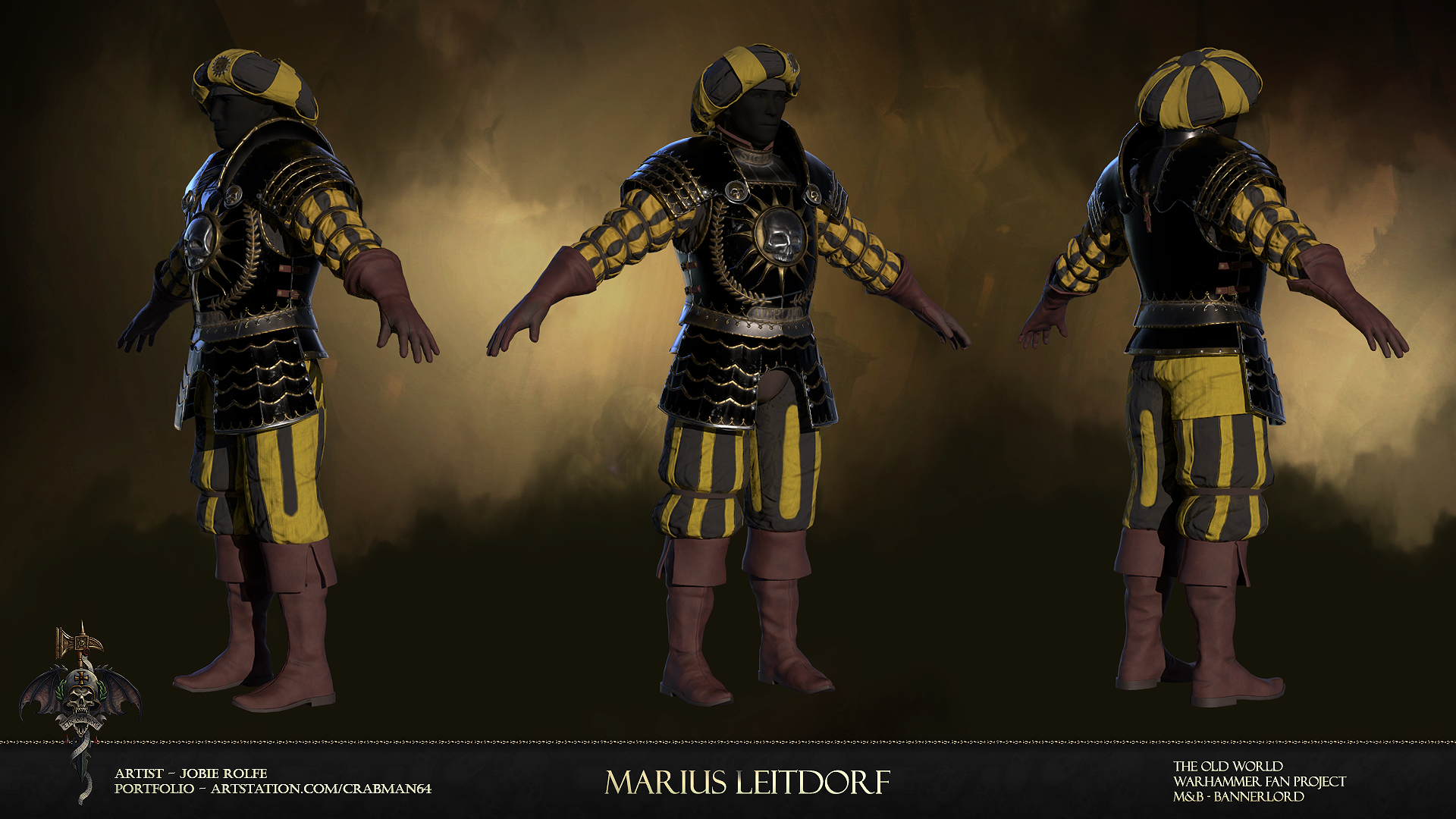 We have a added to the Imperial armoury once more with a new set of Uniforms and shields to kit out the great defenders of the Empire.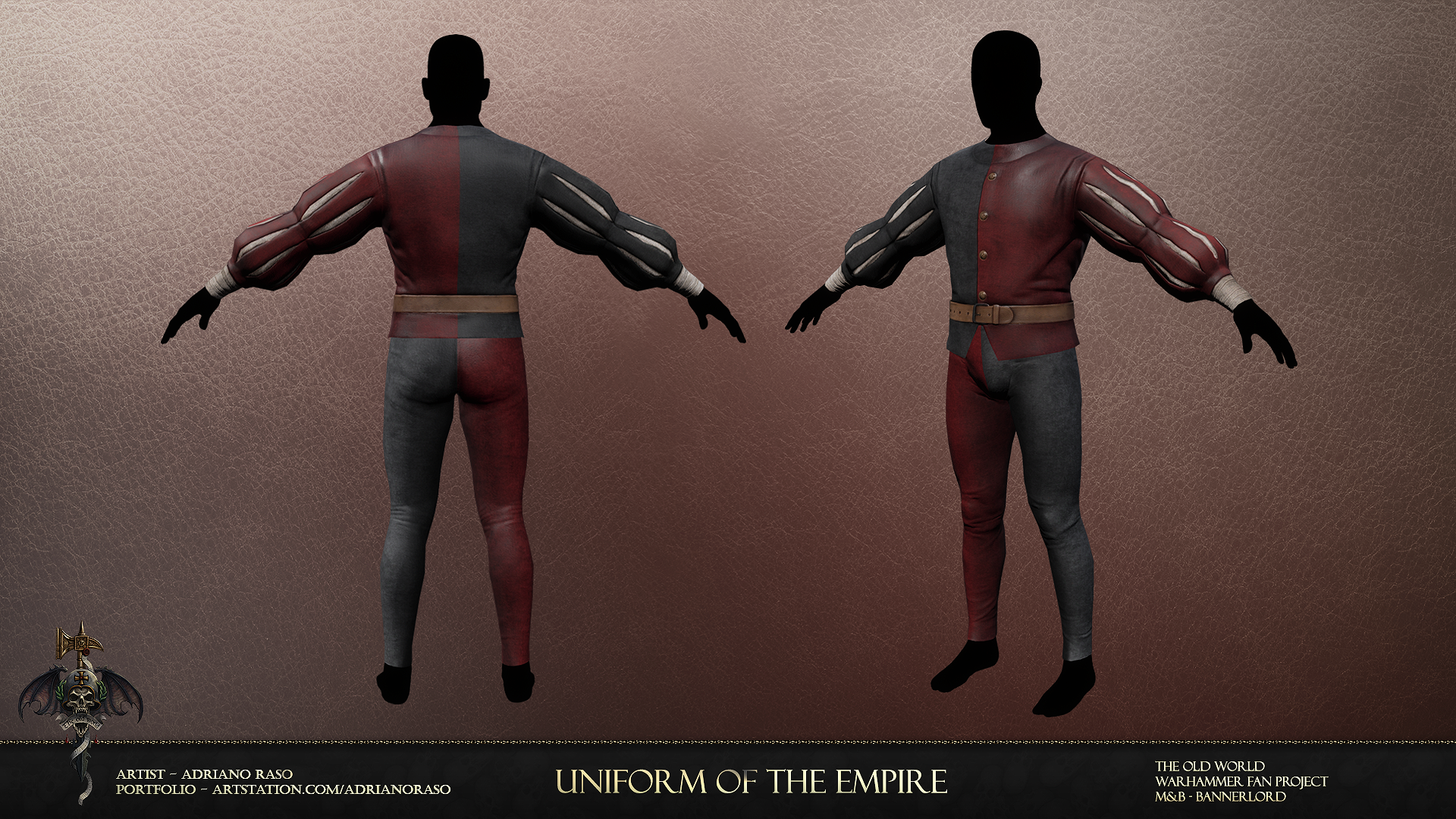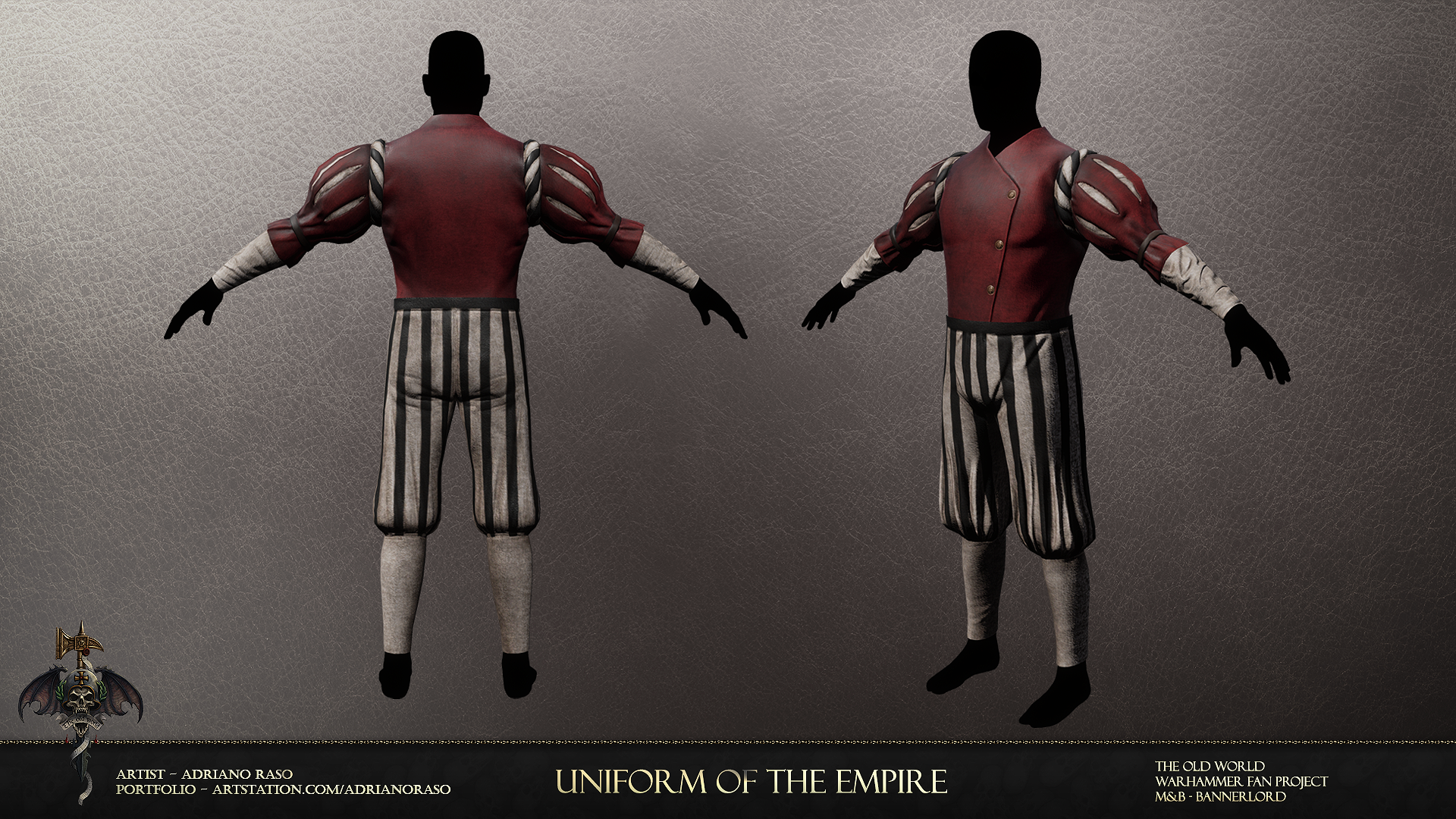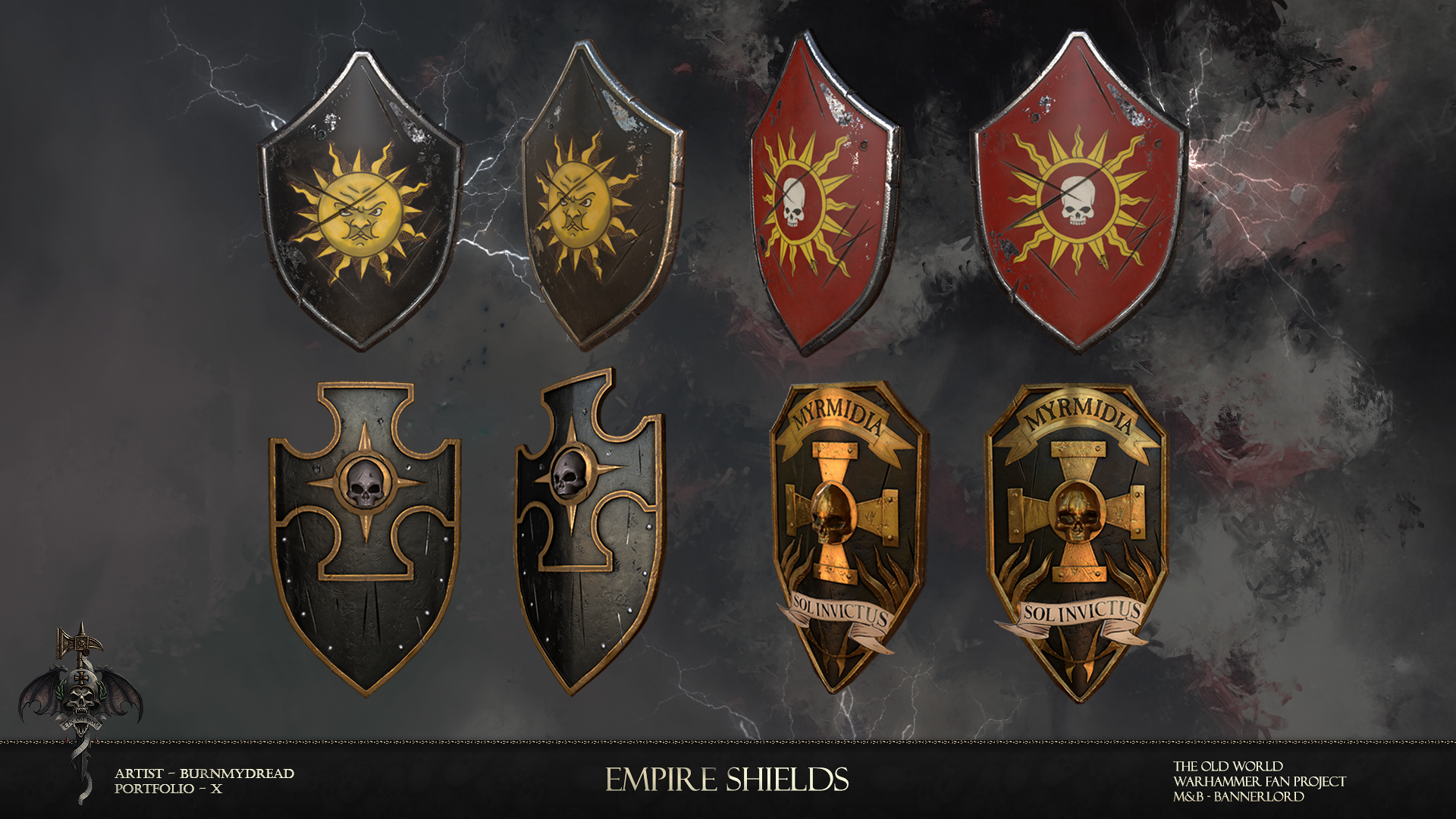 What are Flagellants without their mighty war bells?!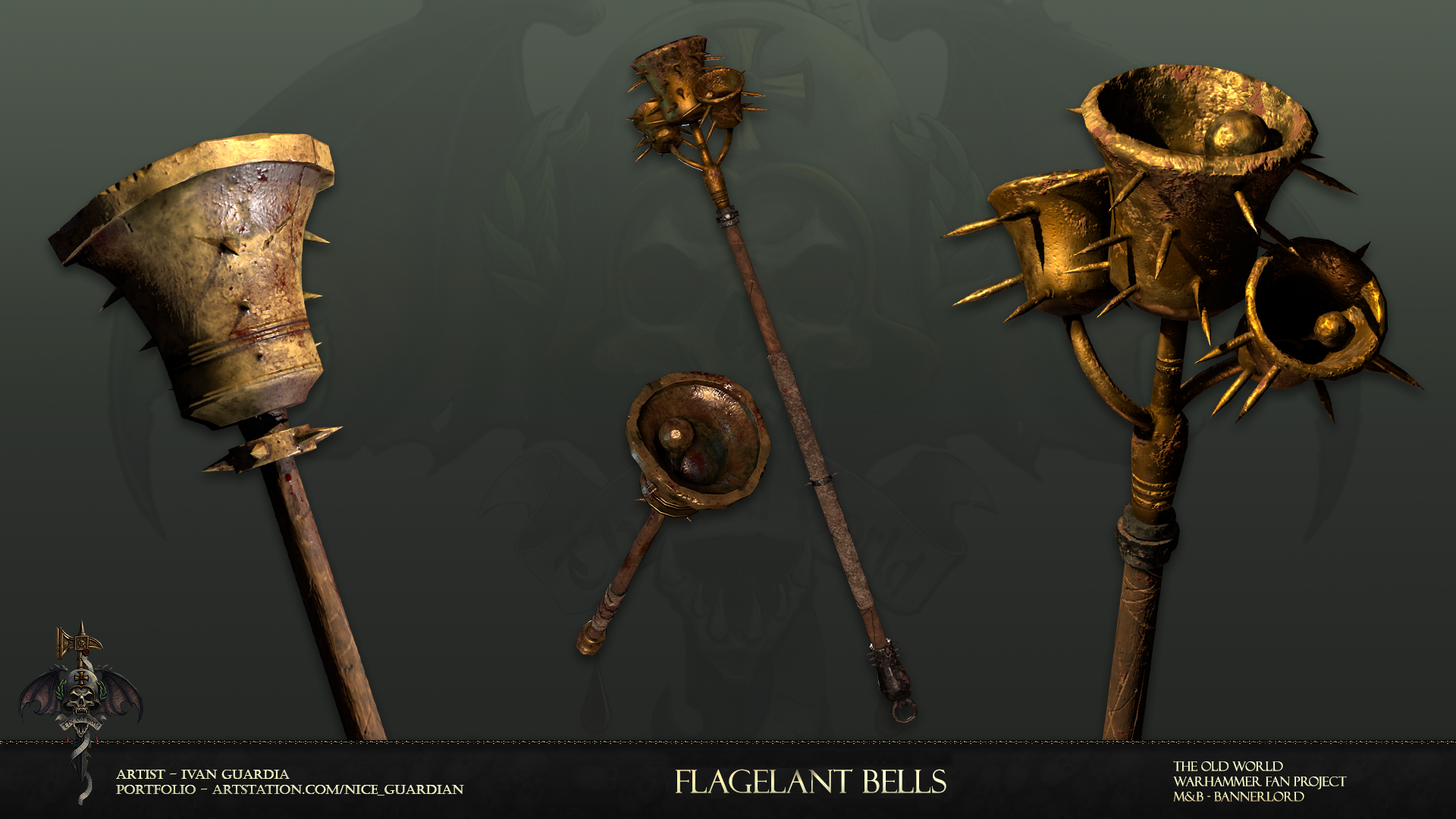 While the Vampire Counts will now have mighty lances and shields to slam home how fierce the Black Knights are! Followed by a range of wicked blades to render the life from man!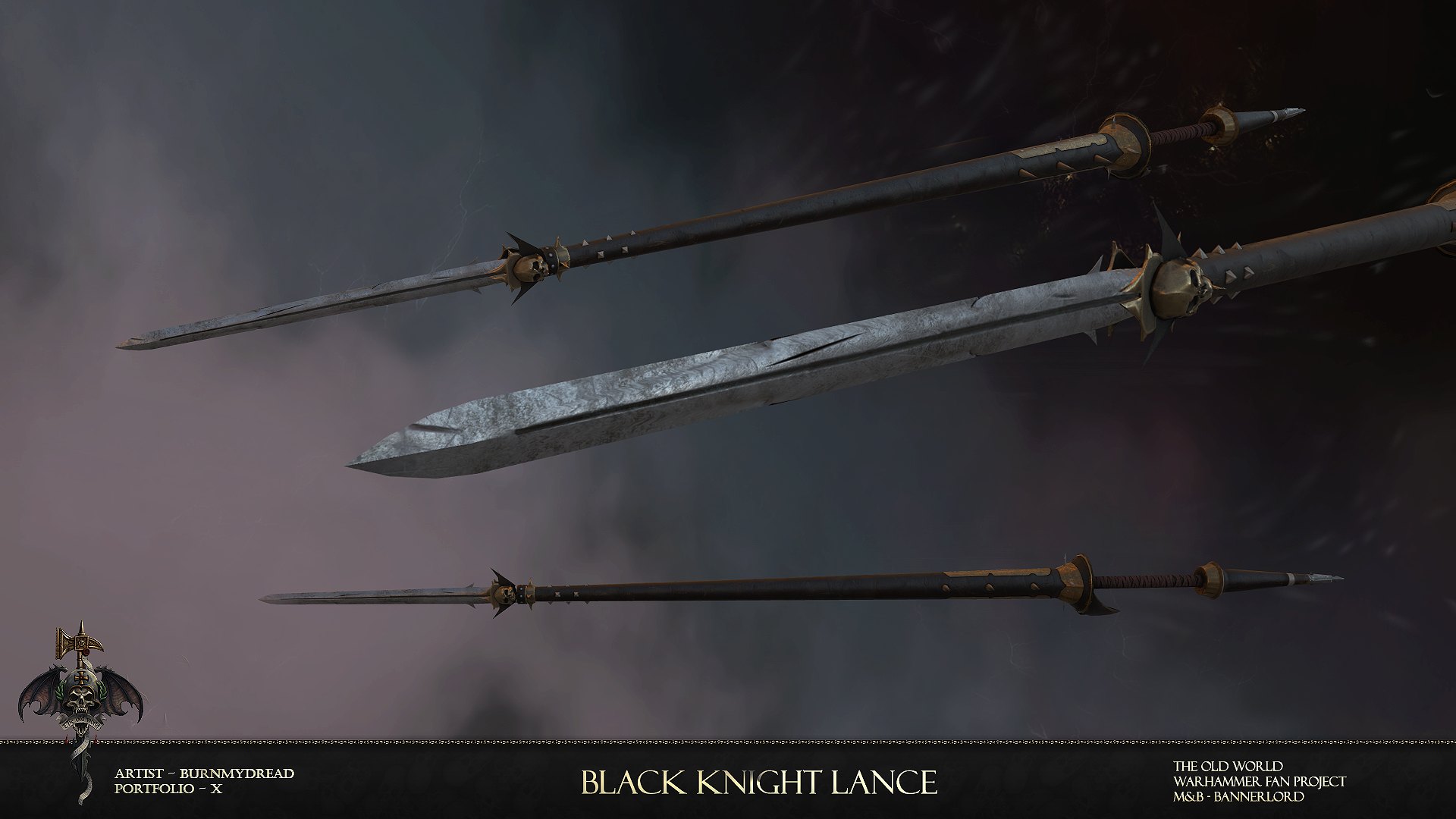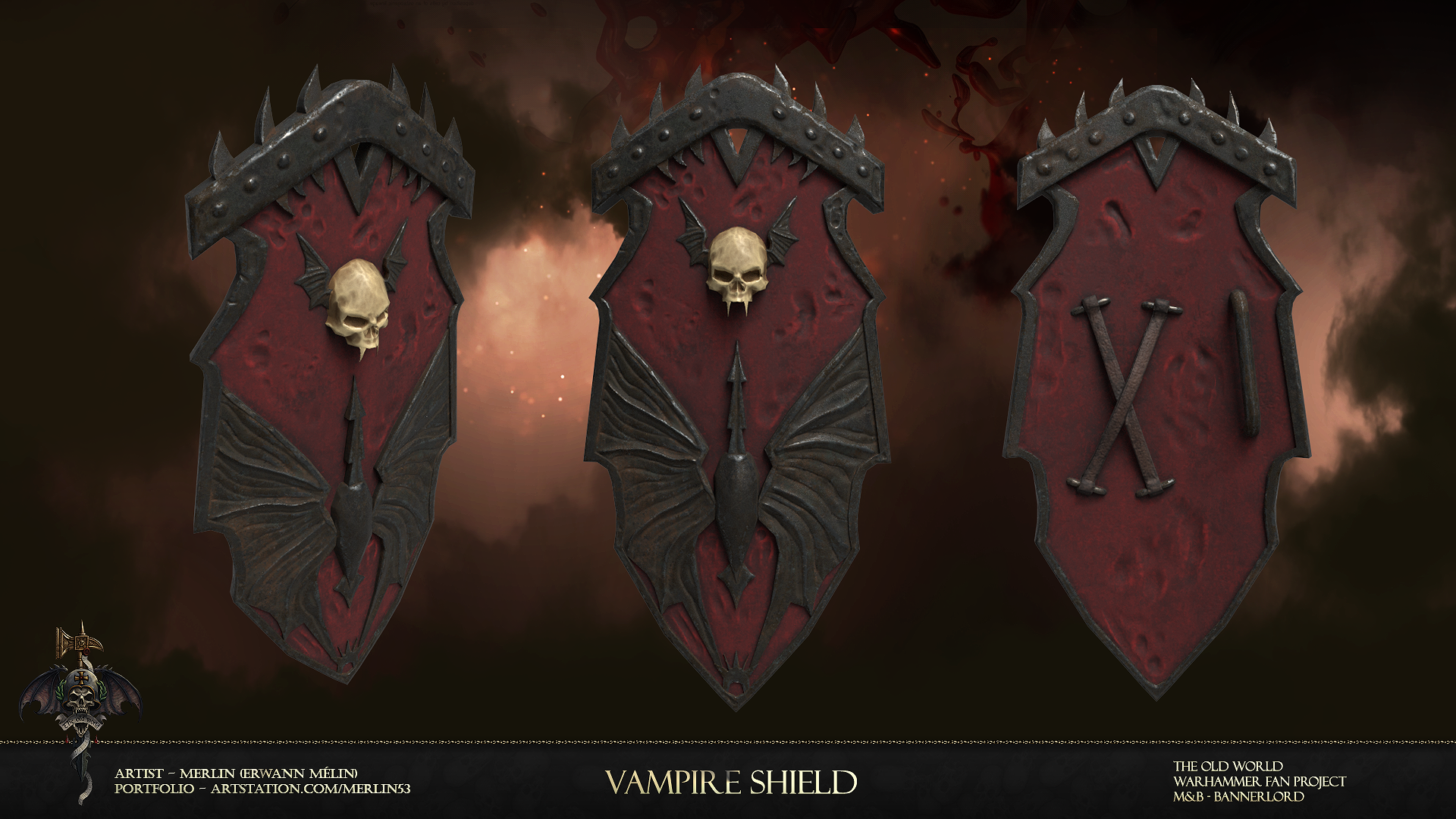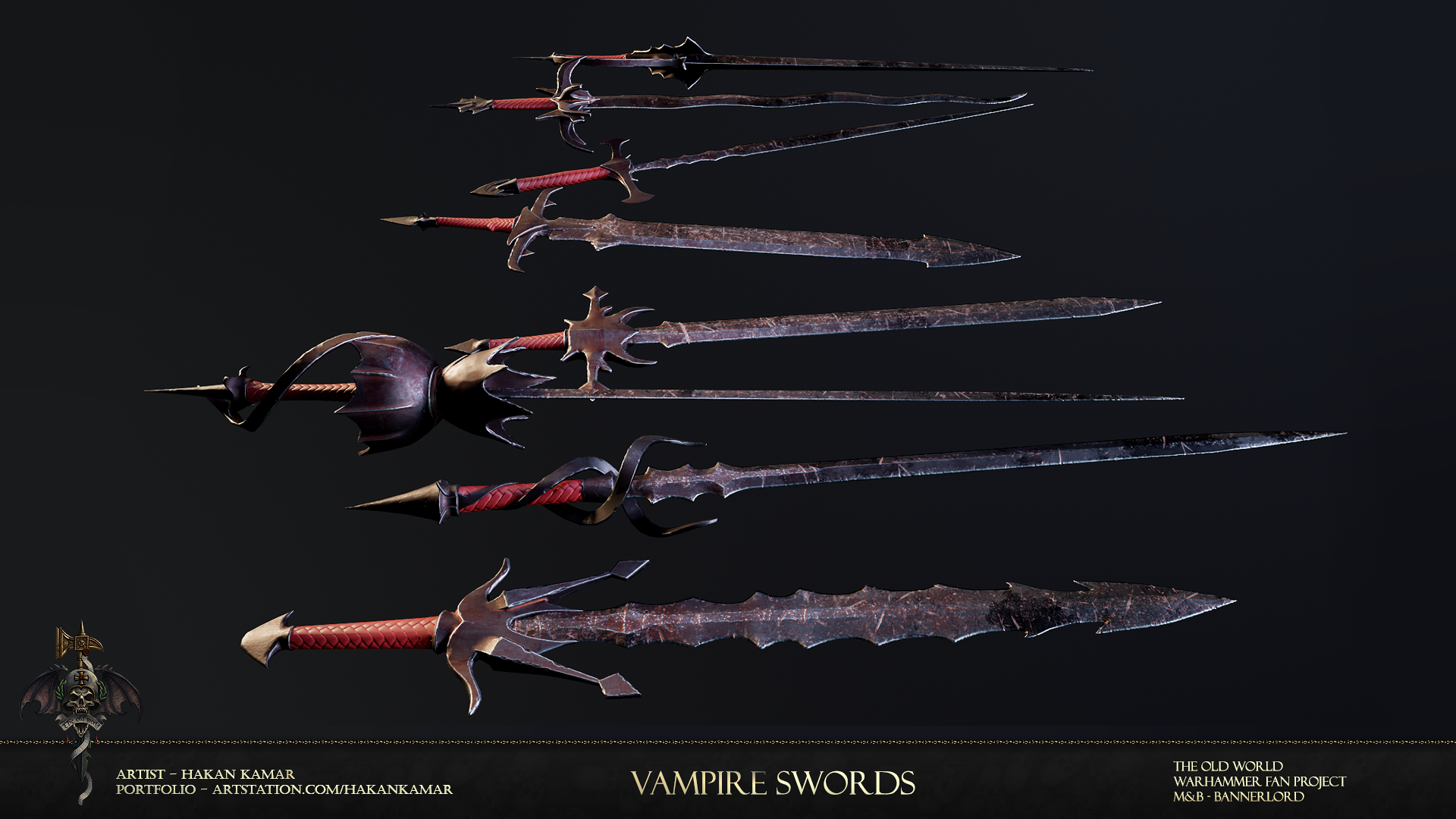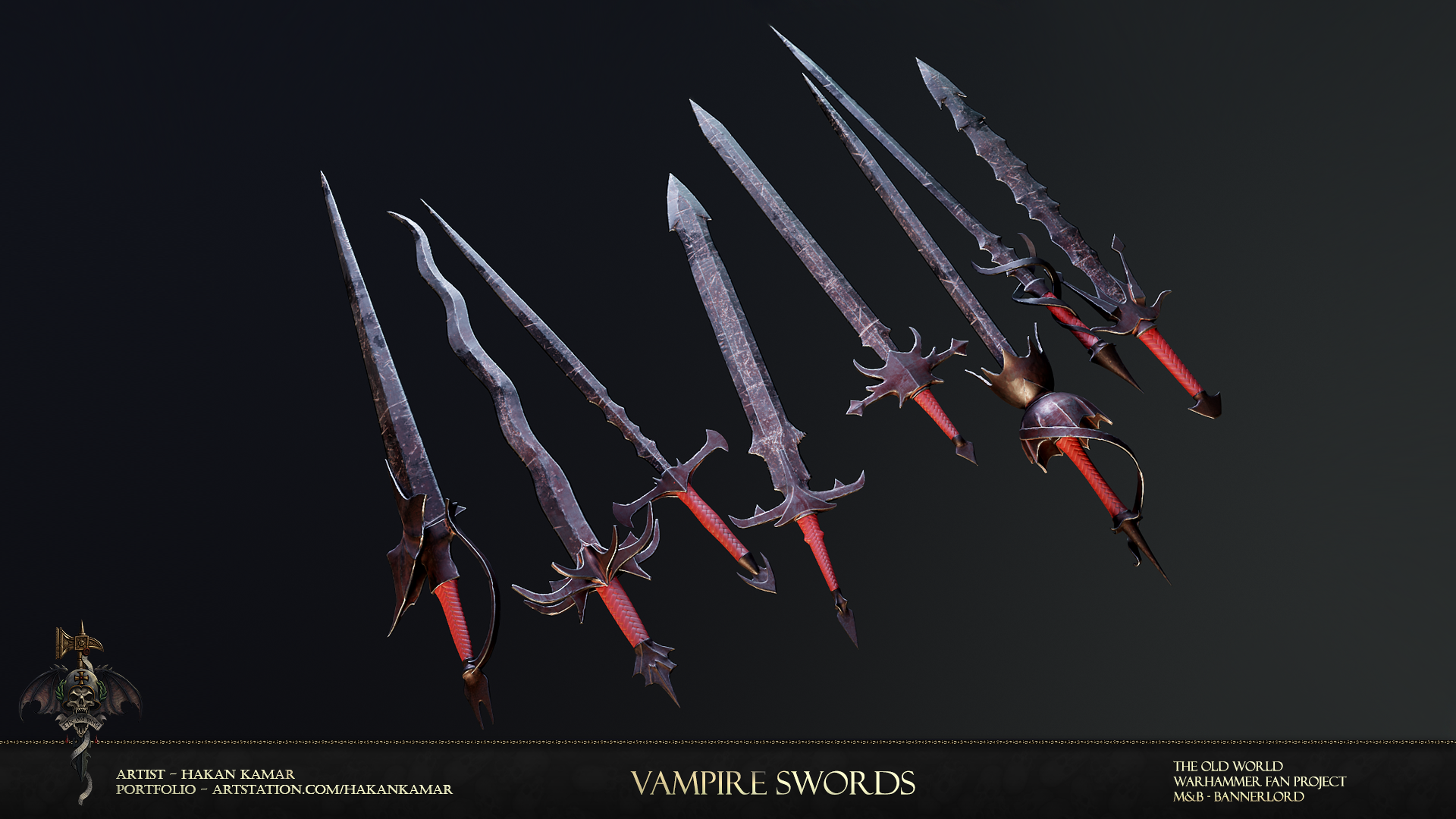 With the Dogs of War coming later down the line we have also got some more Tilean armour at the ready!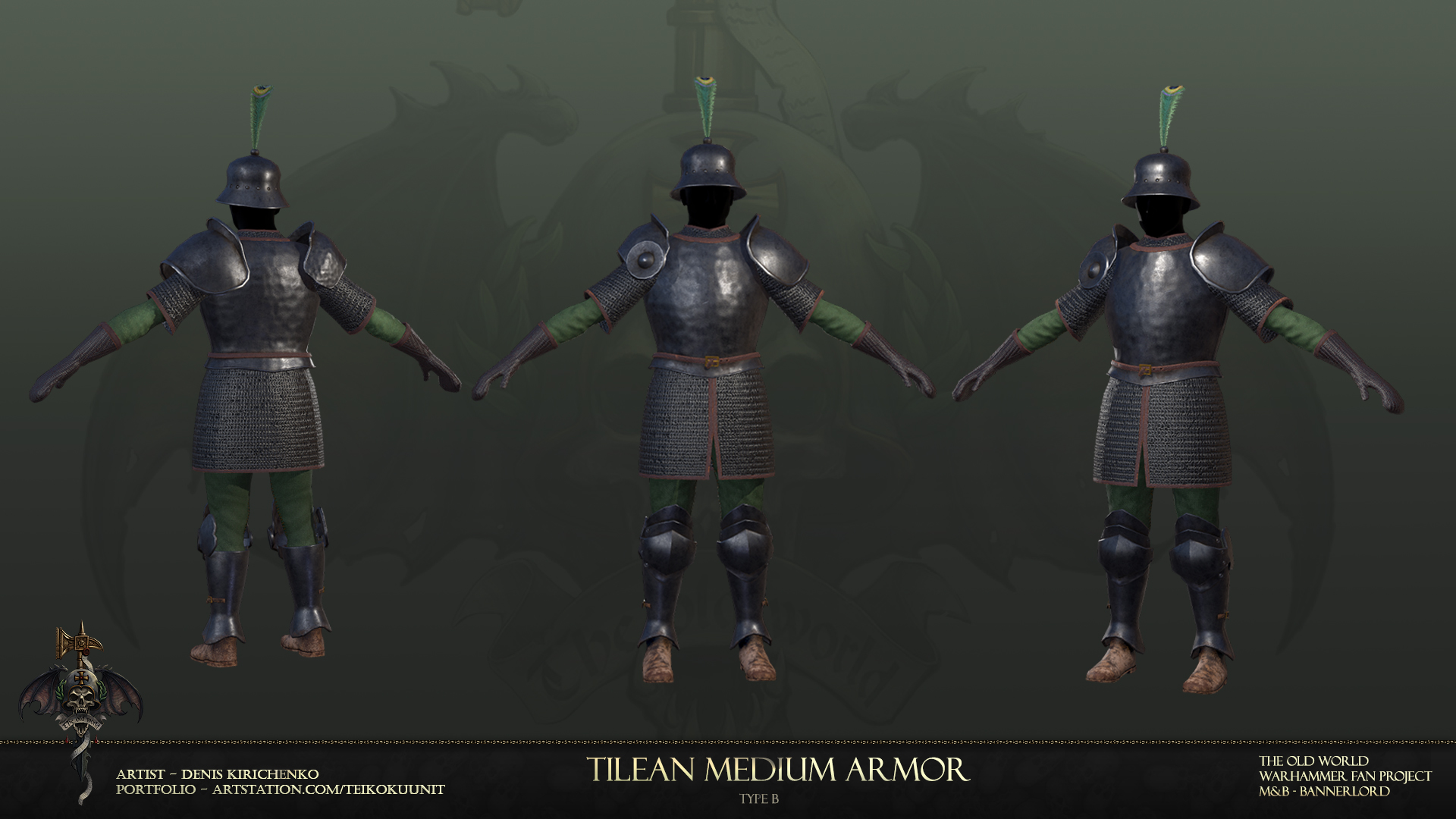 With our steady progress we've already been looking into possible next factions. With some Greenskin tribes in mind who wouldn´t want to hear the WAAAGH closing in by the sound of their drums?!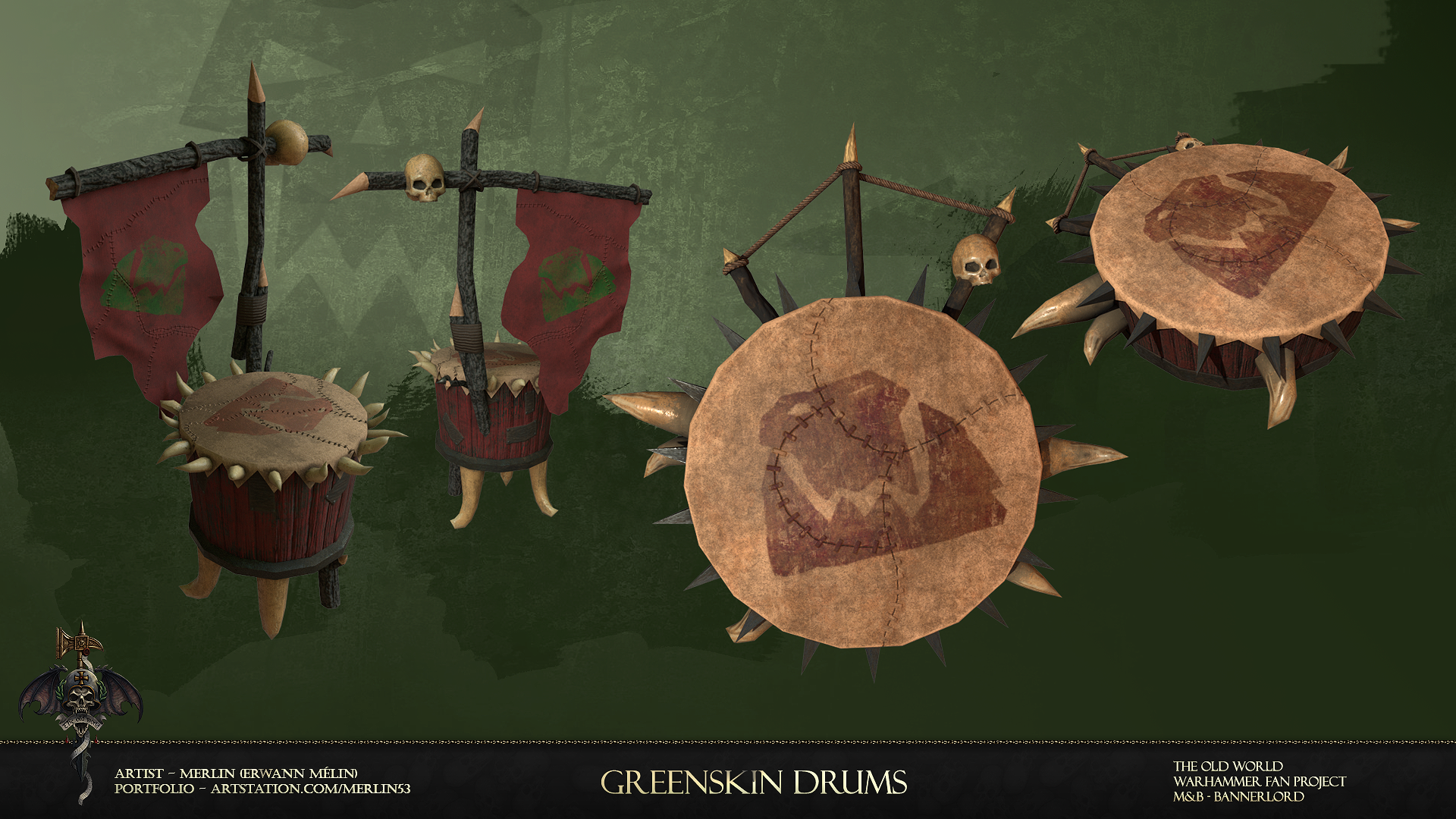 To clash with the green tide, we also continue to make dwarf assets for when the time comes! What better way to prepare than stoking the furnaces and getting ready for WAR!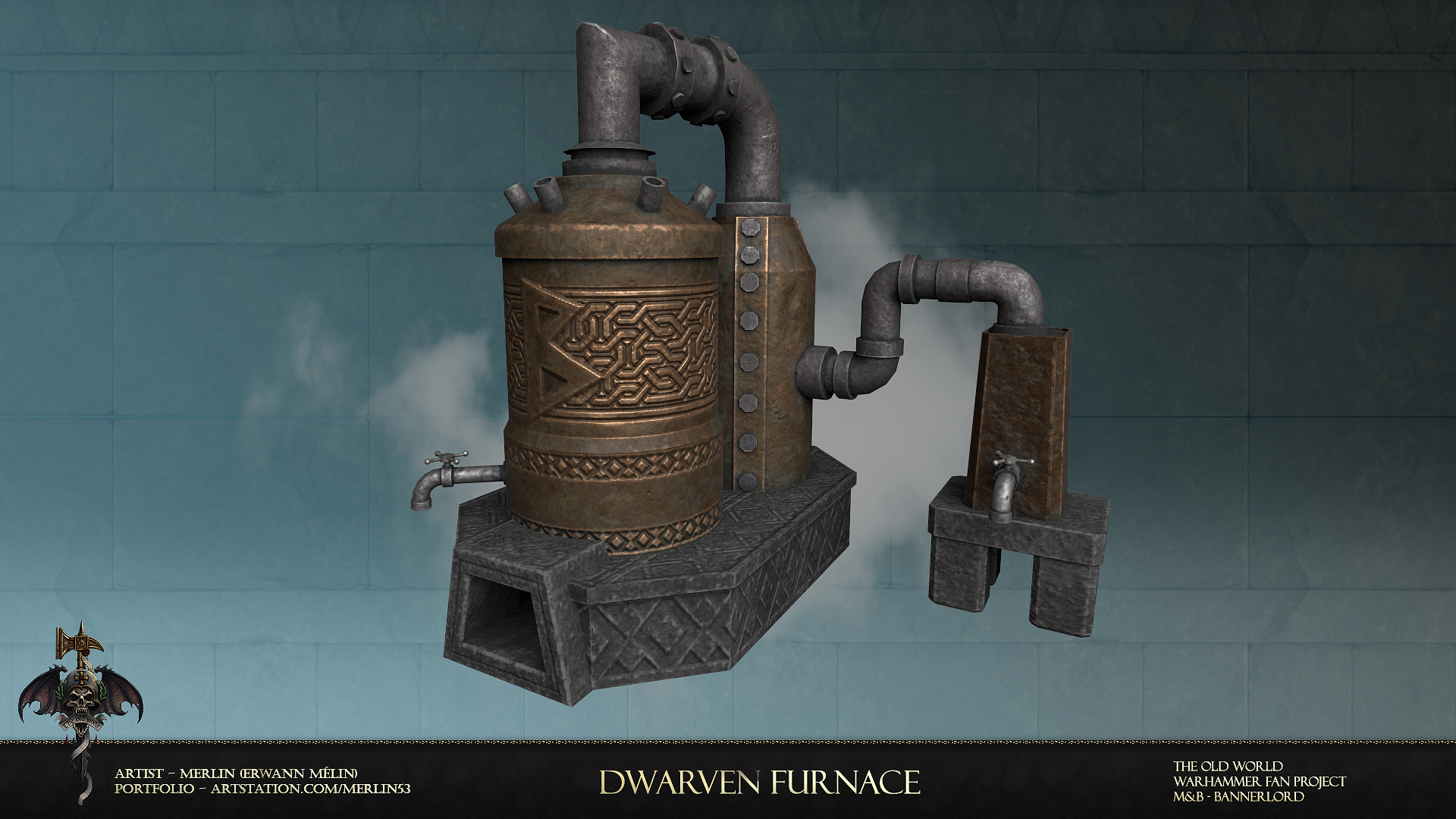 Our 3D team has also been pumping out some masterful scenery for the Campaign Map that will ensure that the world feels as alive and Warhammer-y as possible. From Chaos portals to Beastman totems!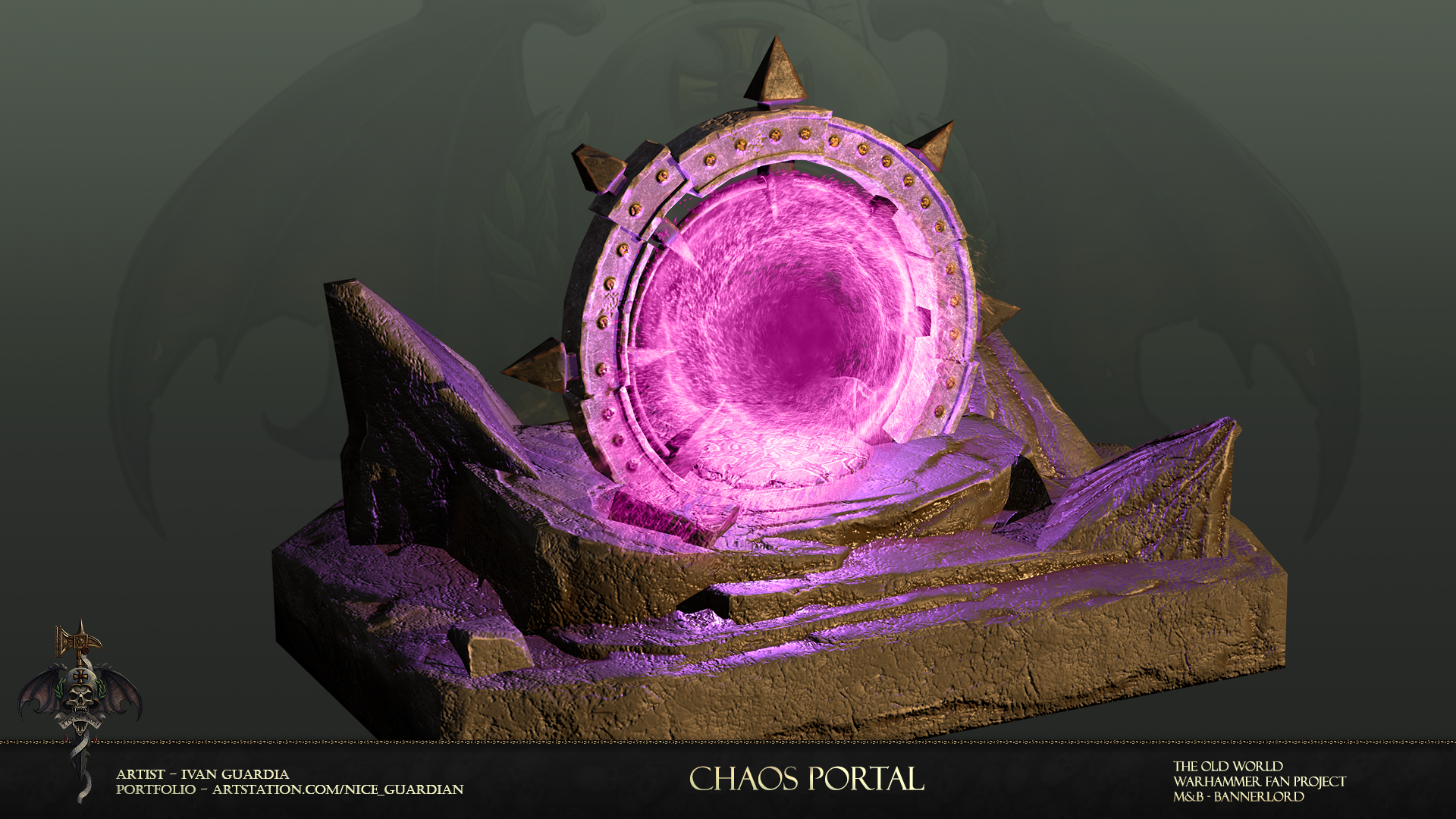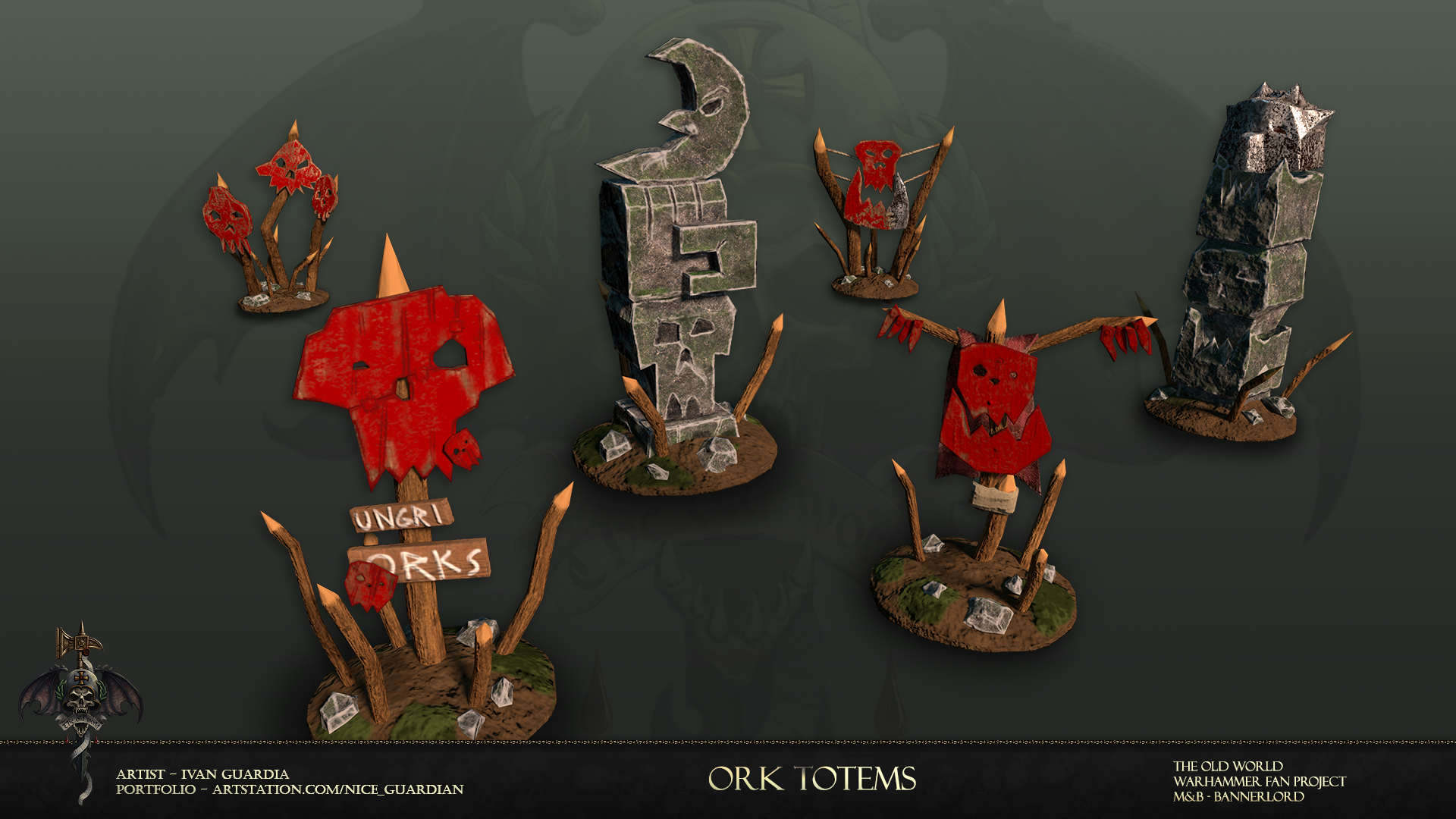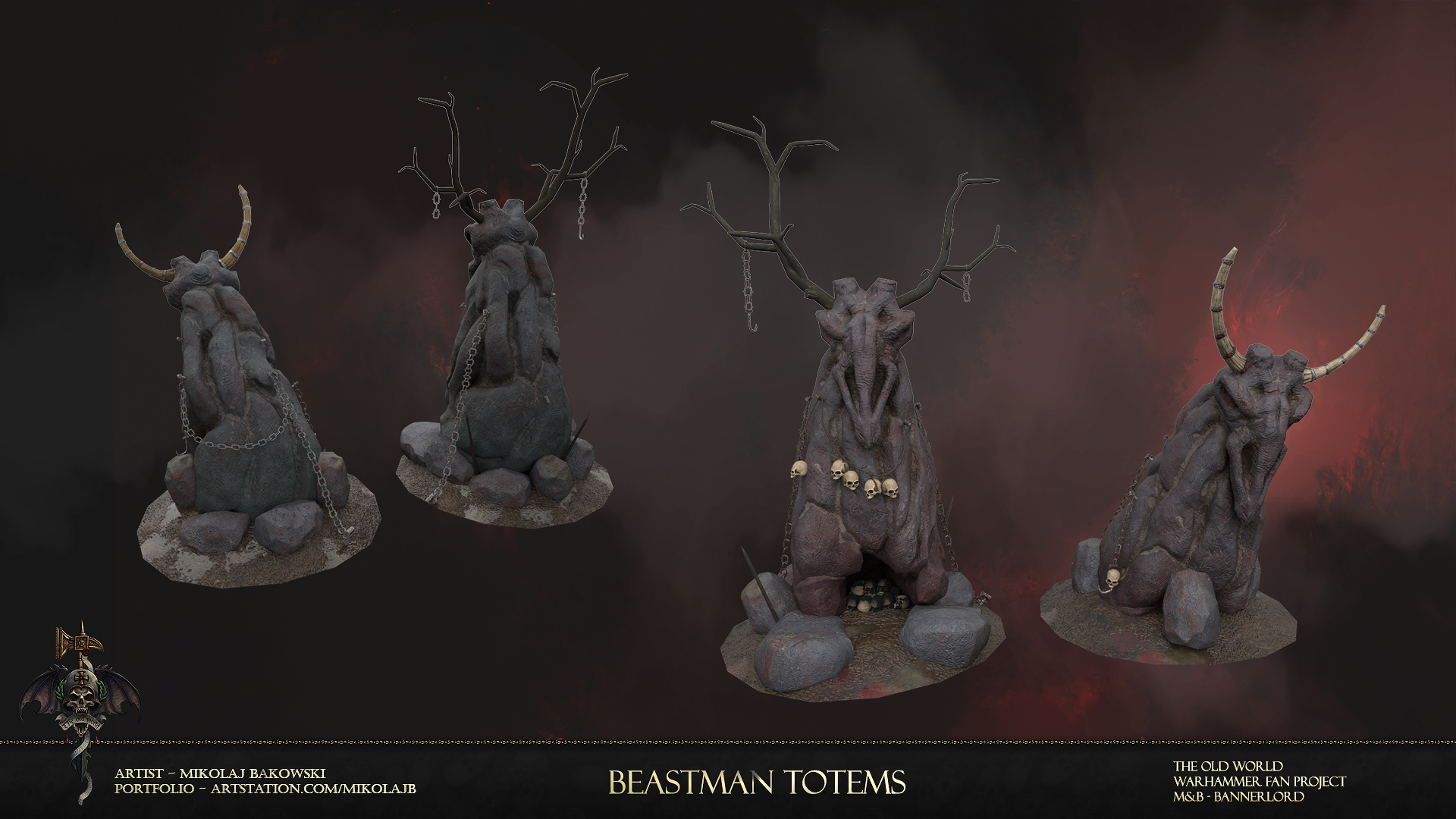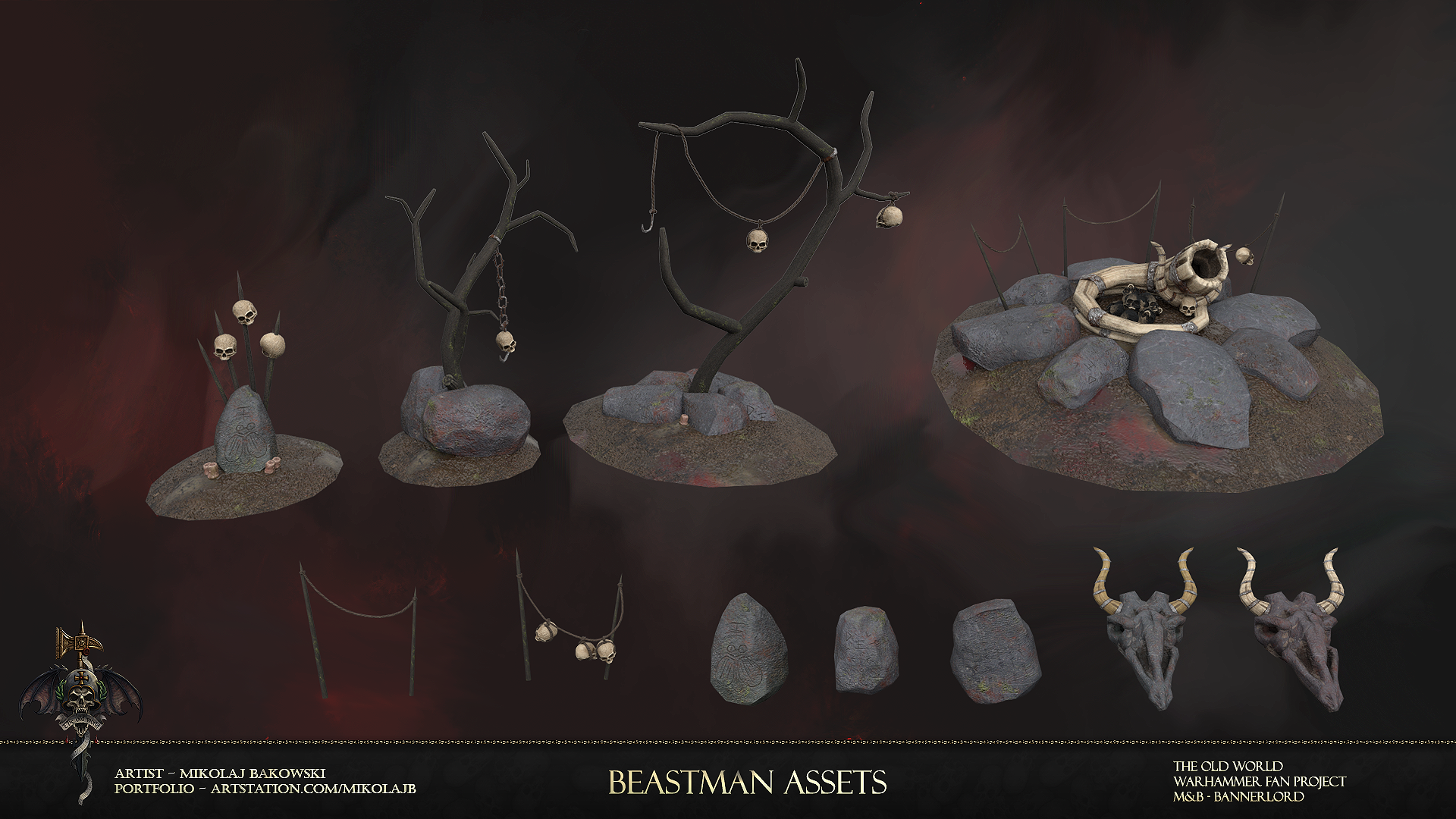 We also needed more variety for our village/city constructions!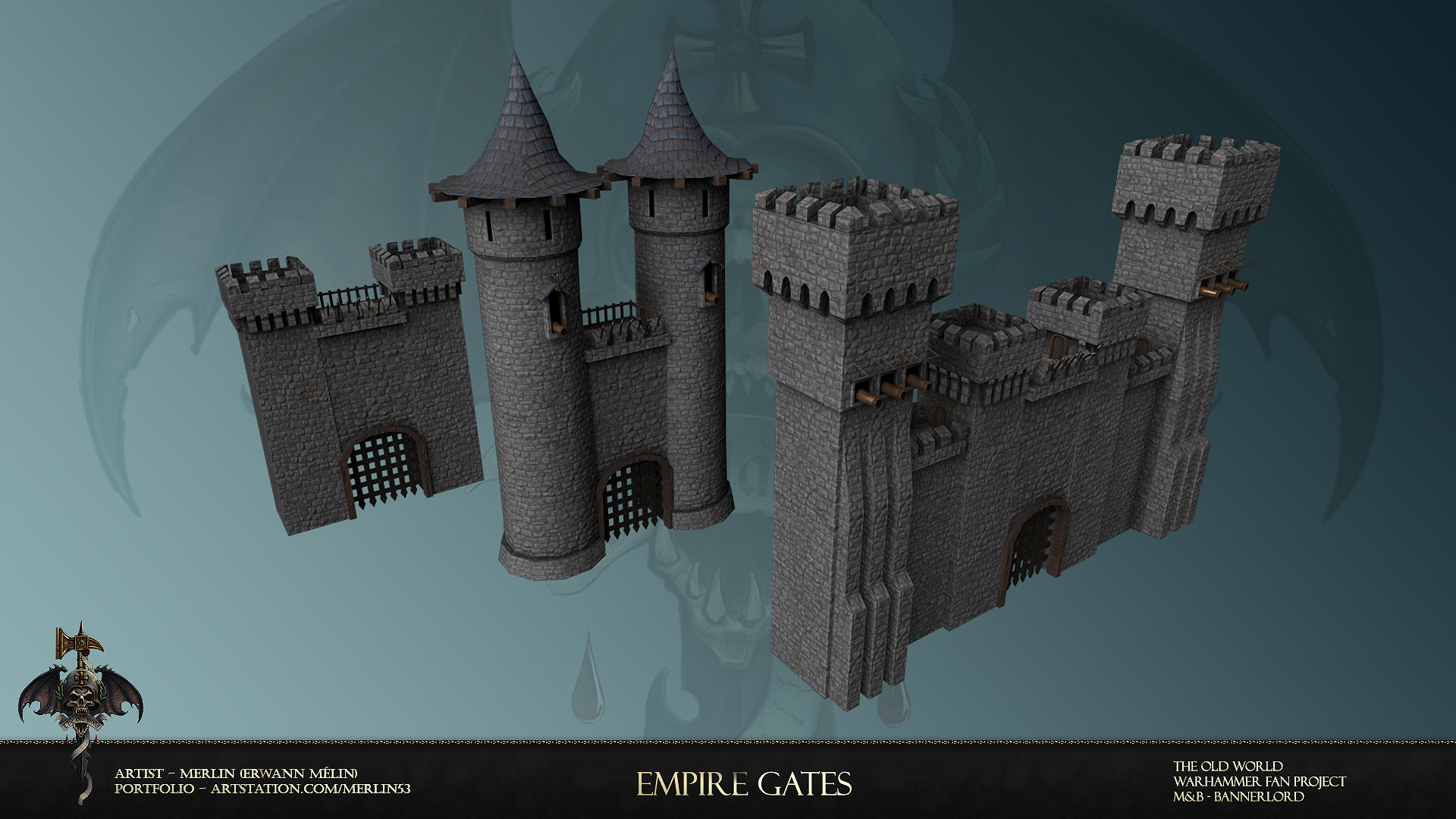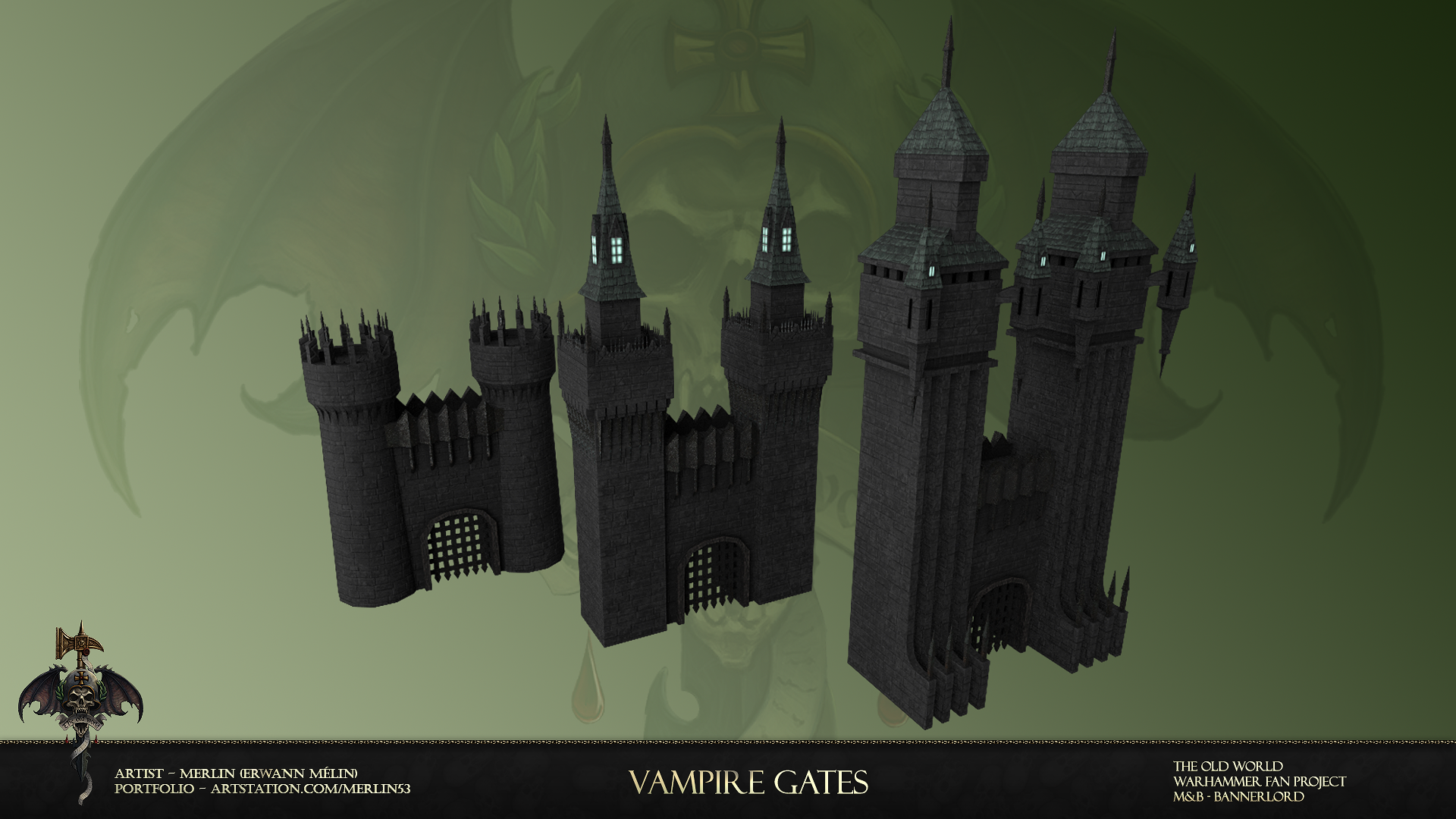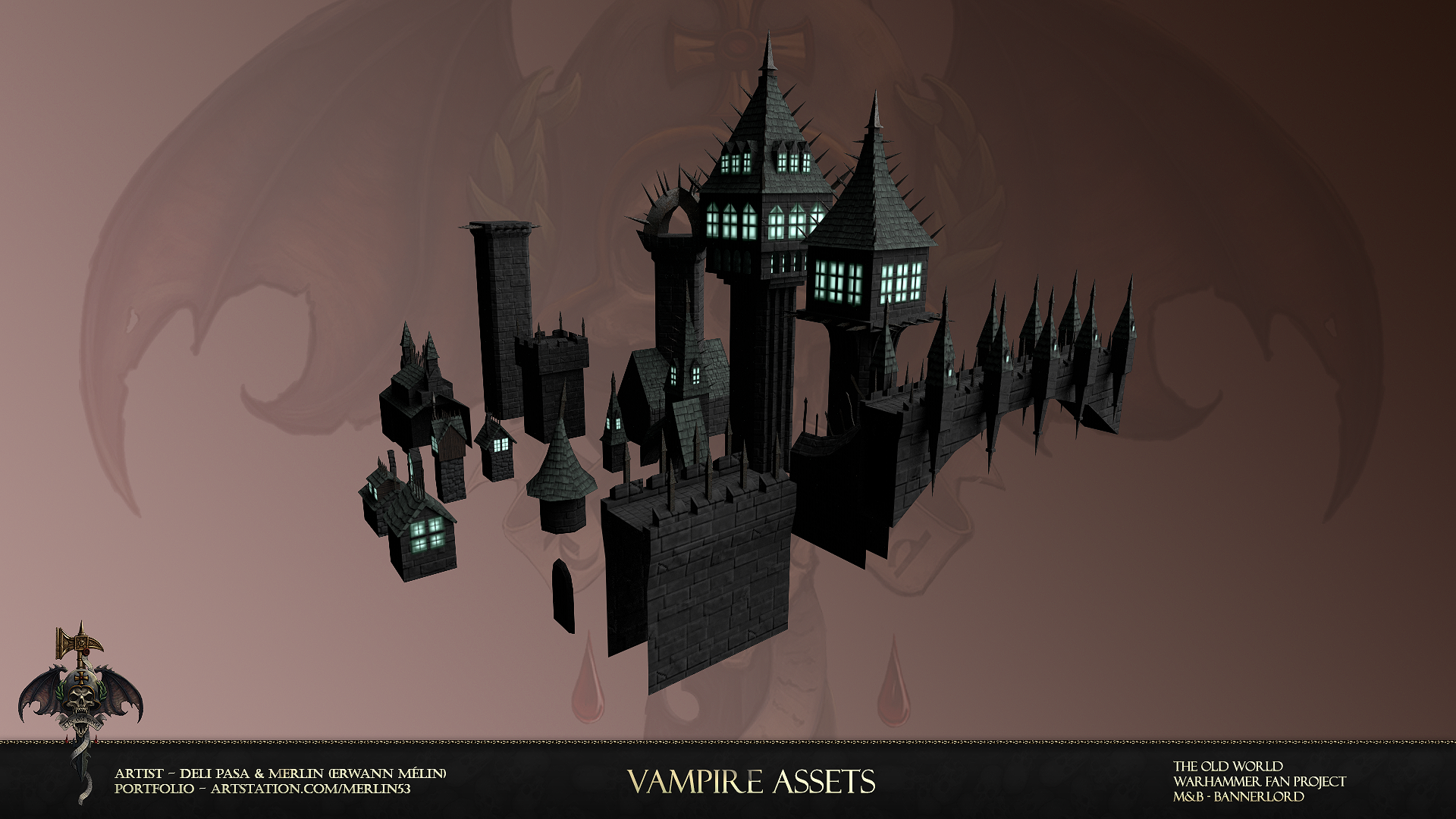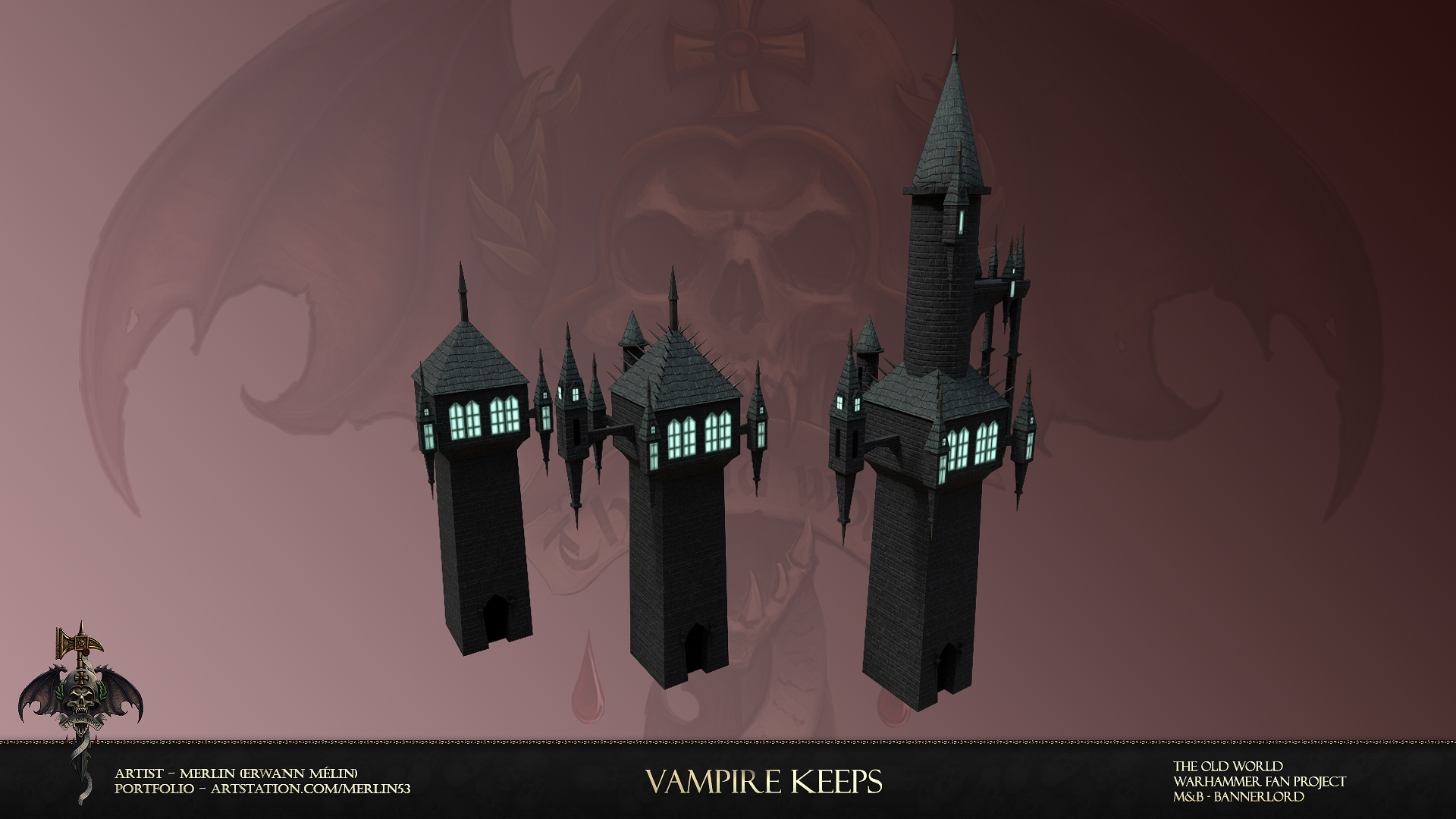 Scenery:
Our sceners also have a suite of new locations and themes to show! From a Sylvanian tavern to the underground of Stirland where all manner of beasts may reside..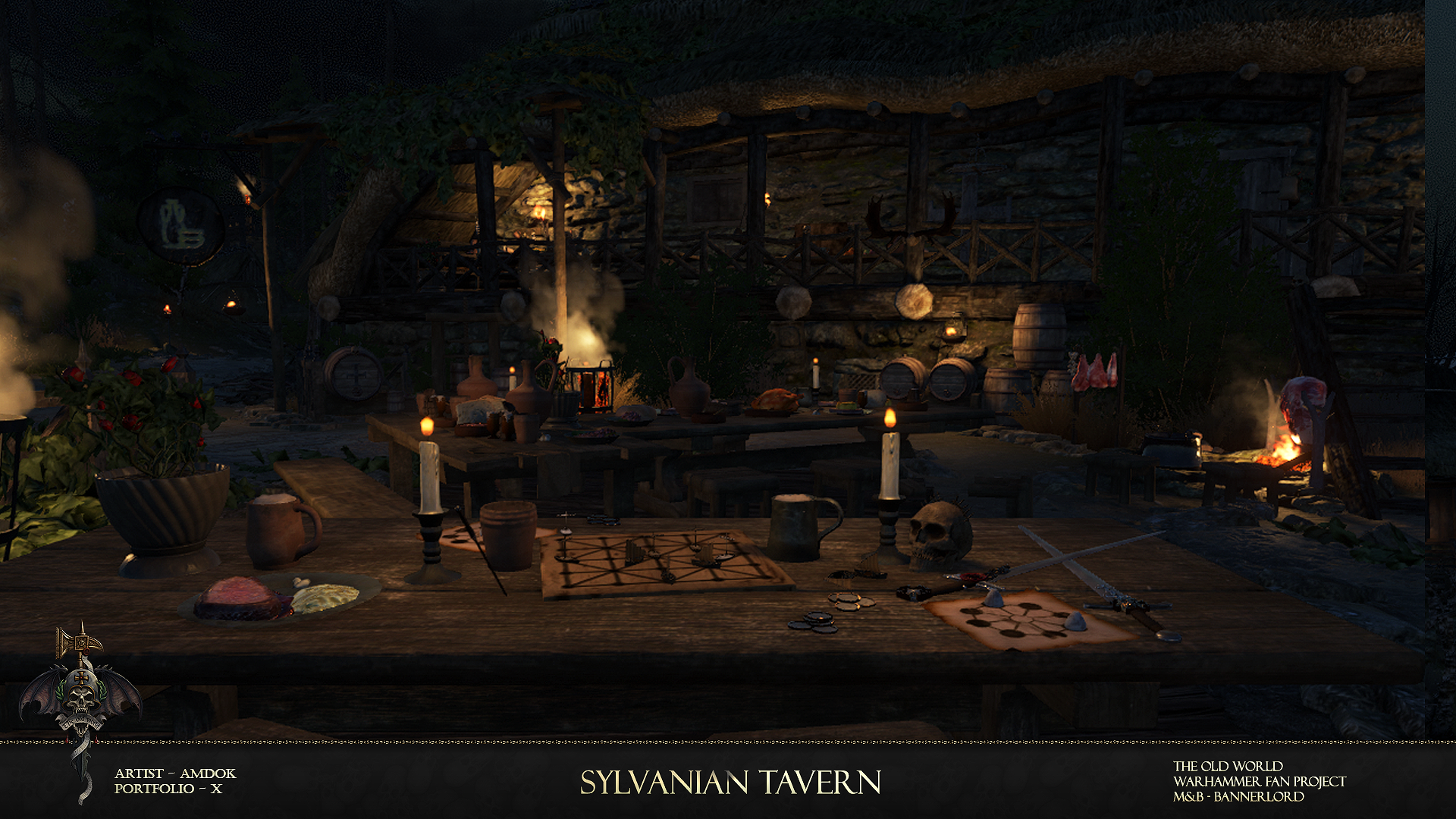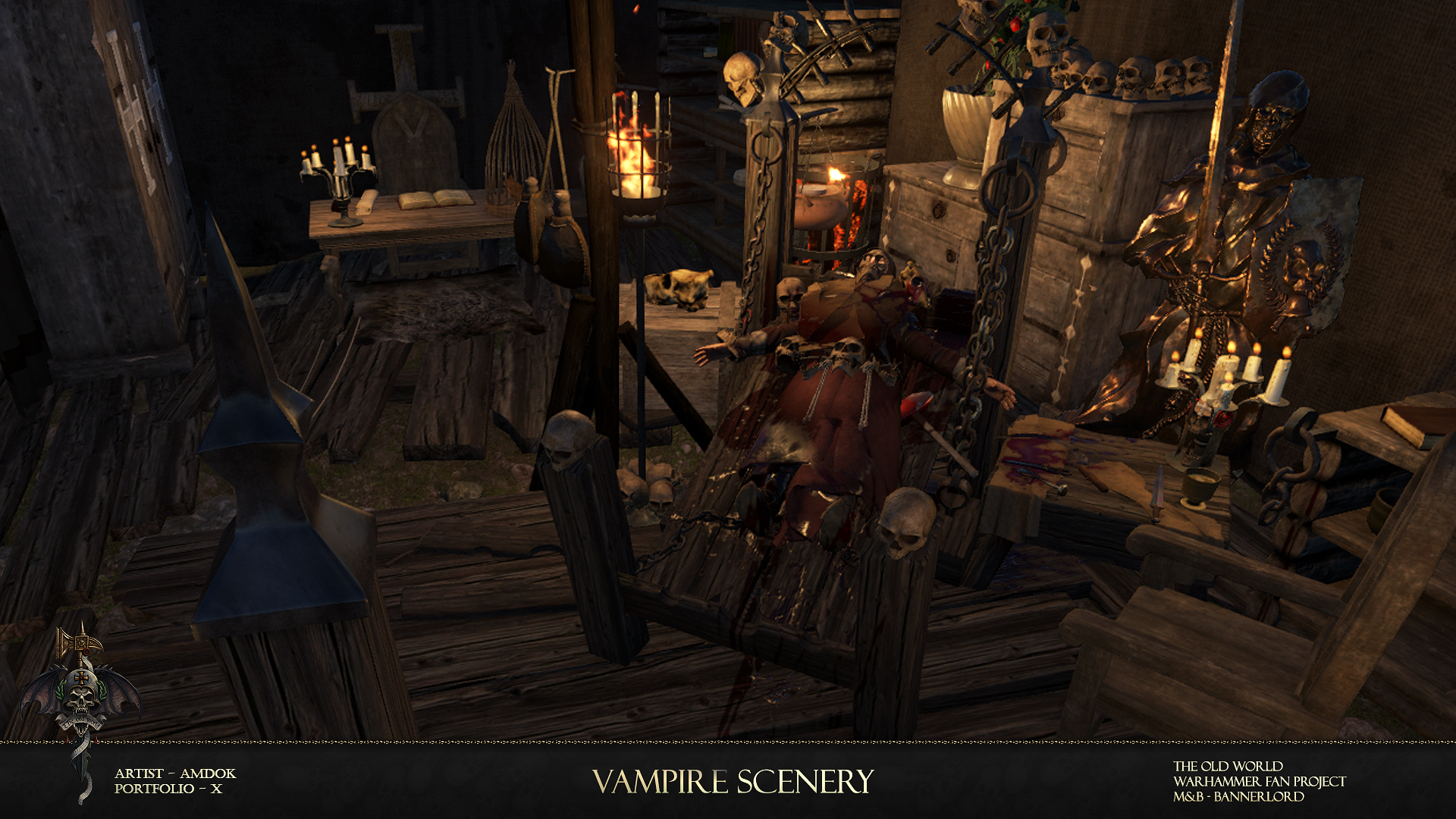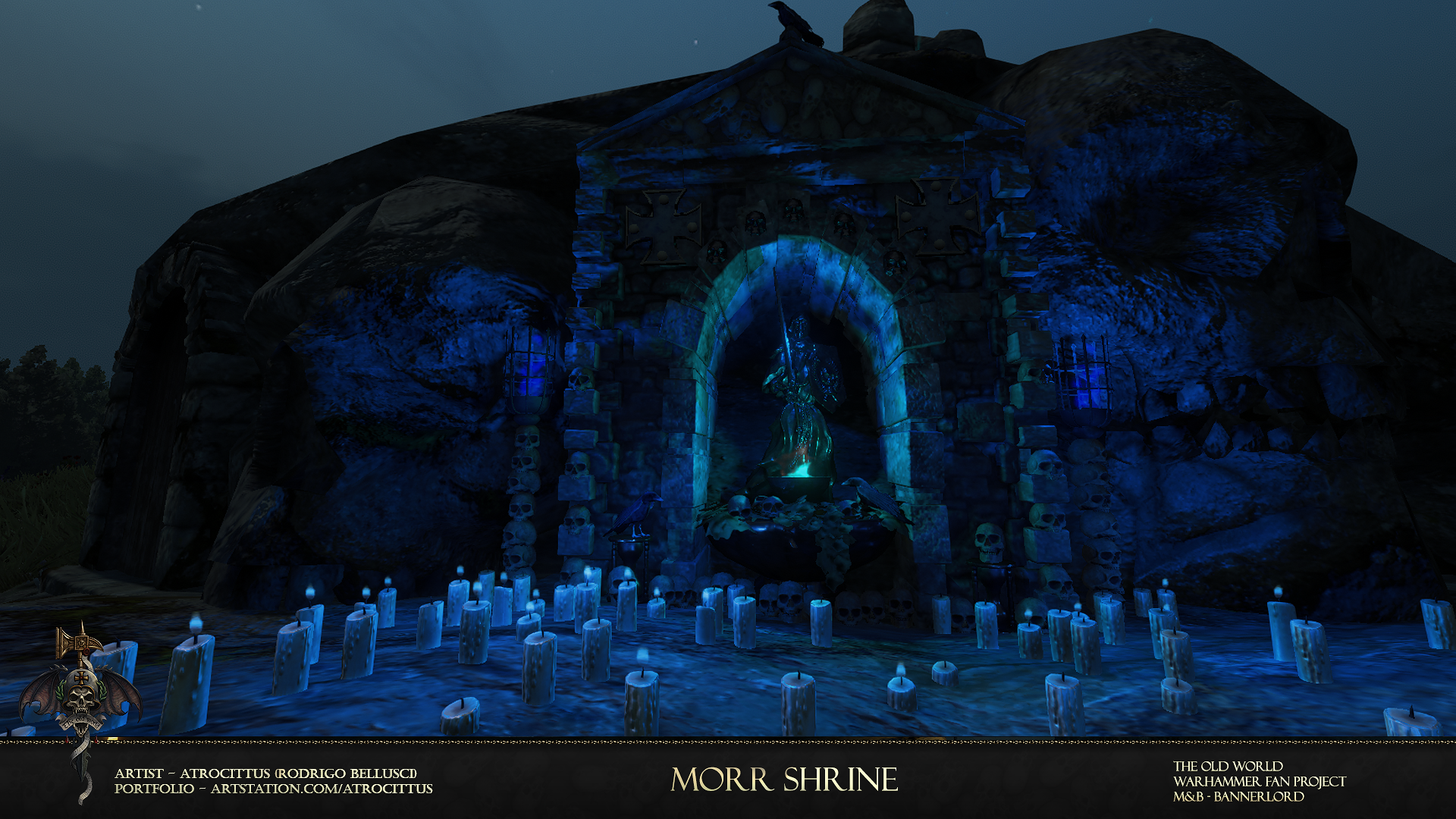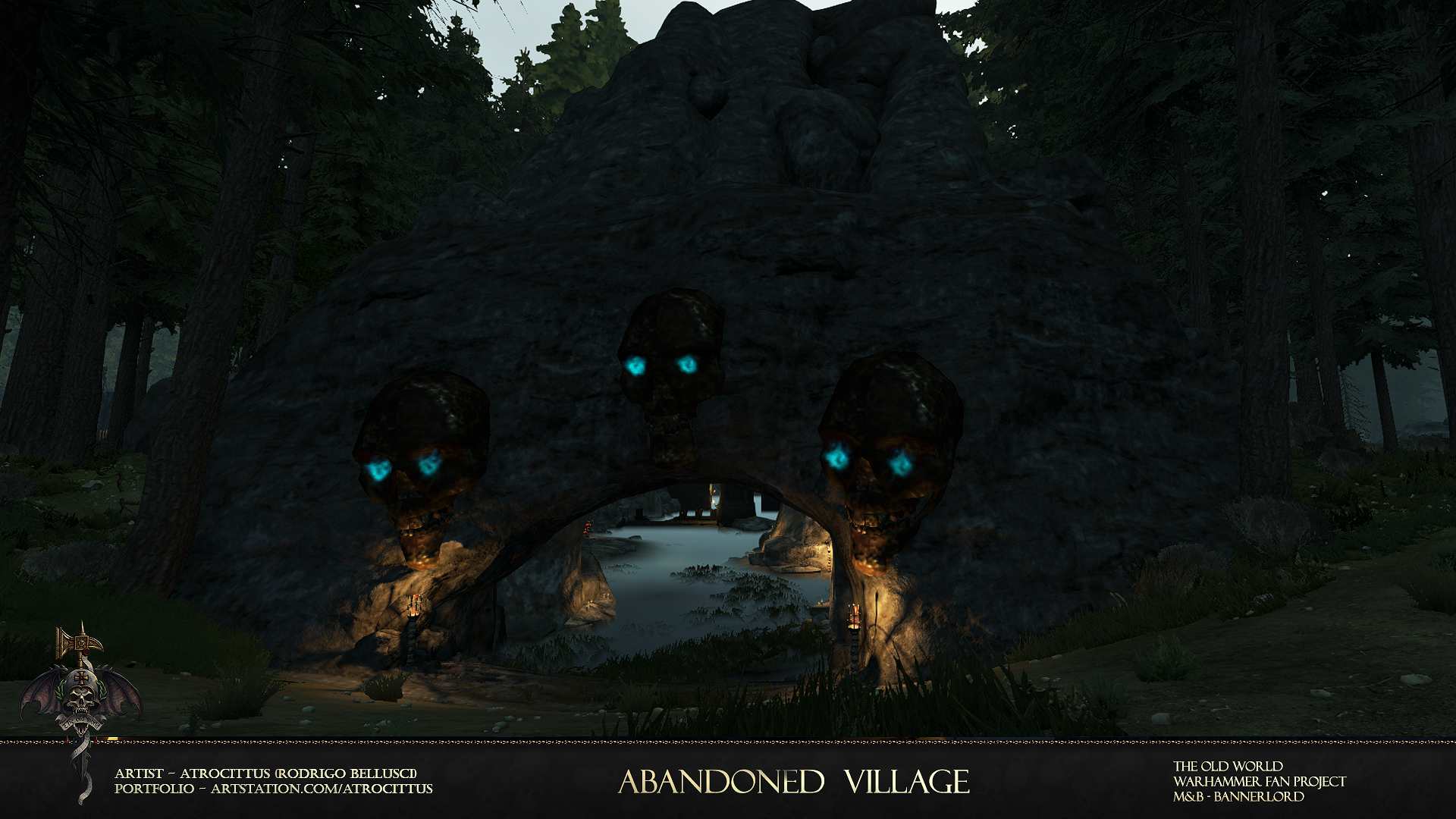 Whats stirring underneath??...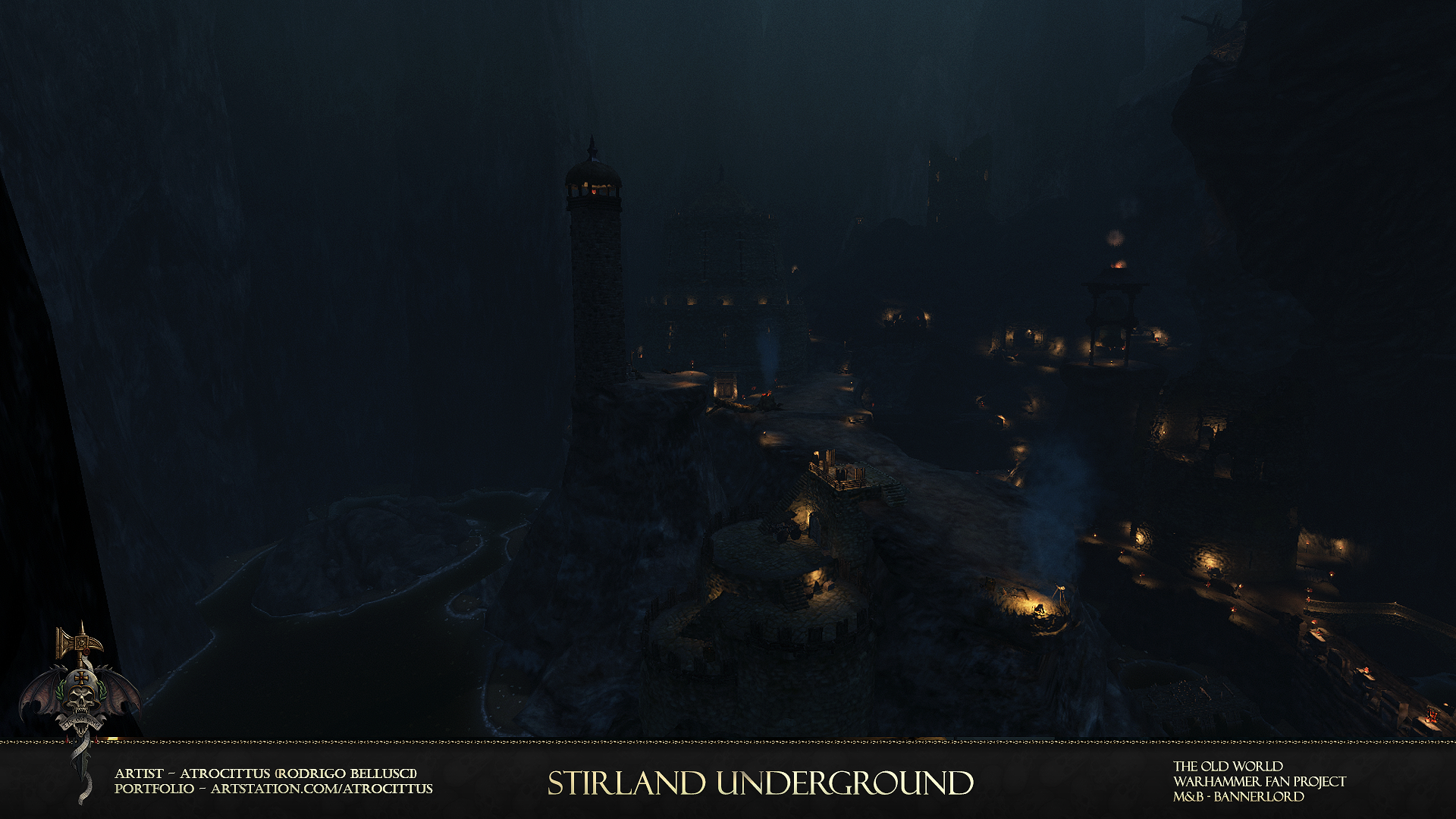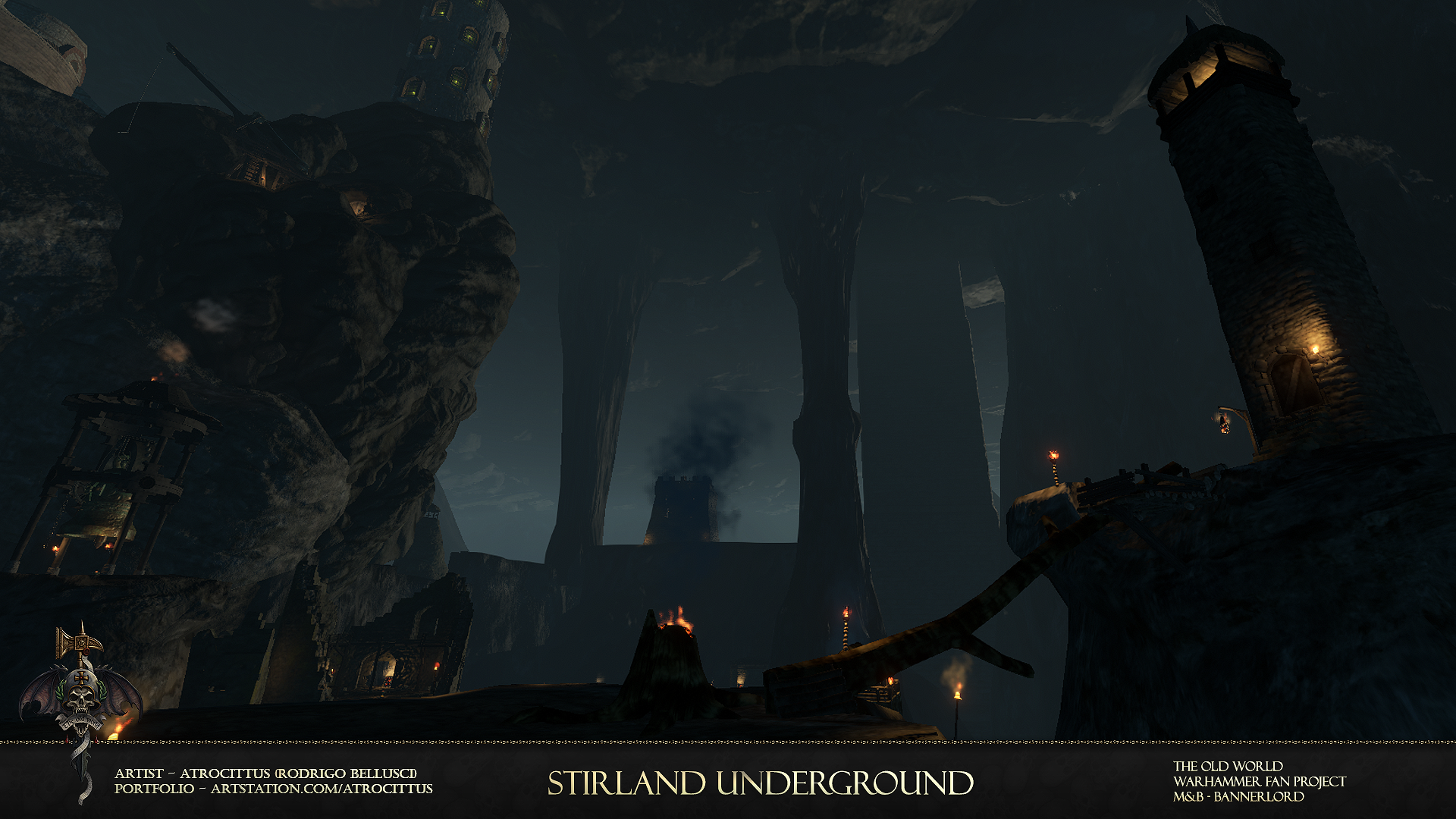 Shall you be the last man standing defending Sigmars honor?? Or will you tear it all down!..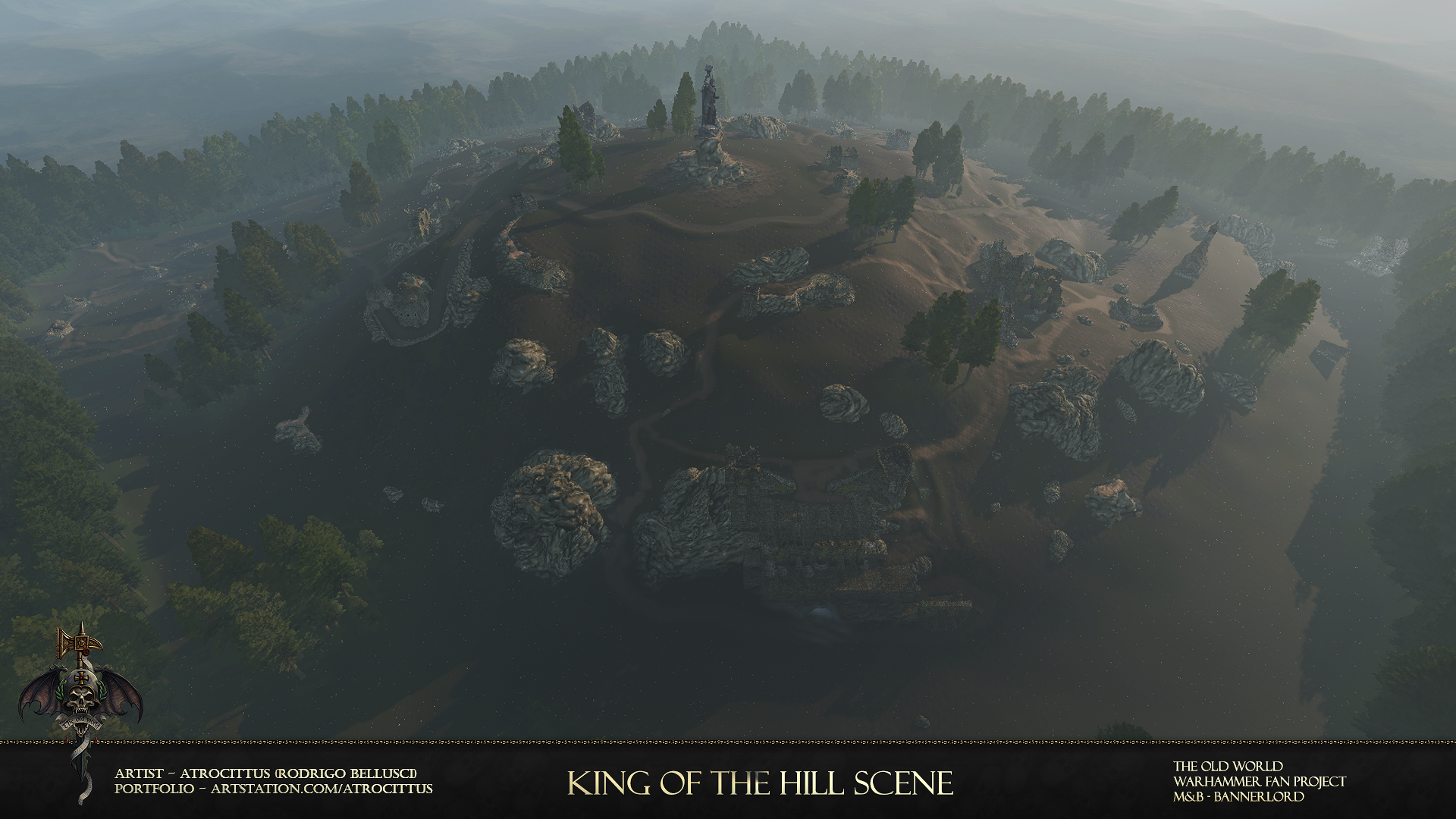 2D:
Alongside our range of well-crafted concepts we also have a mixture of dialogue and loading screens from our 2D team this update, making interactions on the campaign map far more immersive and befitting of a grim dark world!
Our concepts for June include our take on the mighty Volkmar and Elector Count Alberich!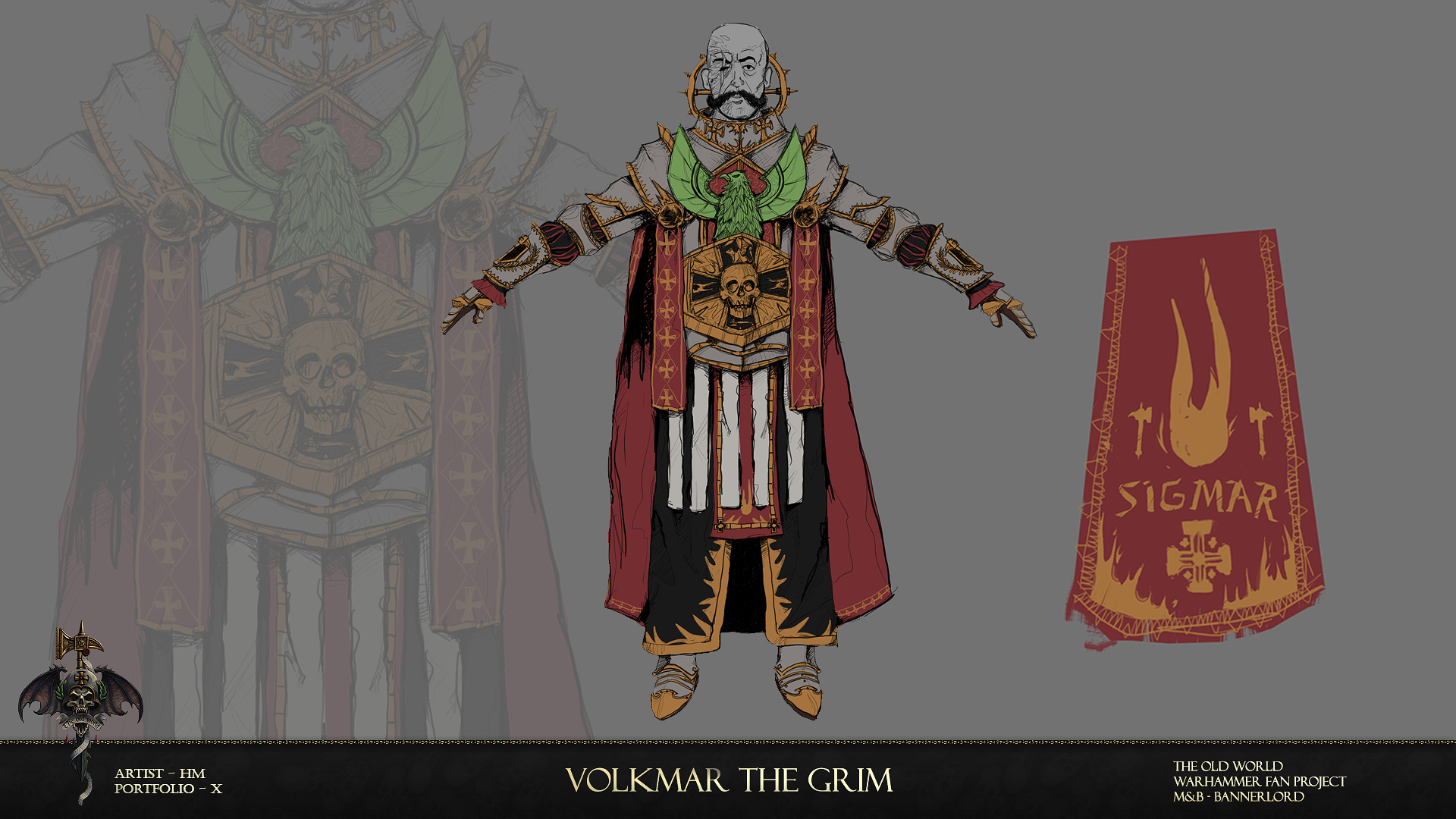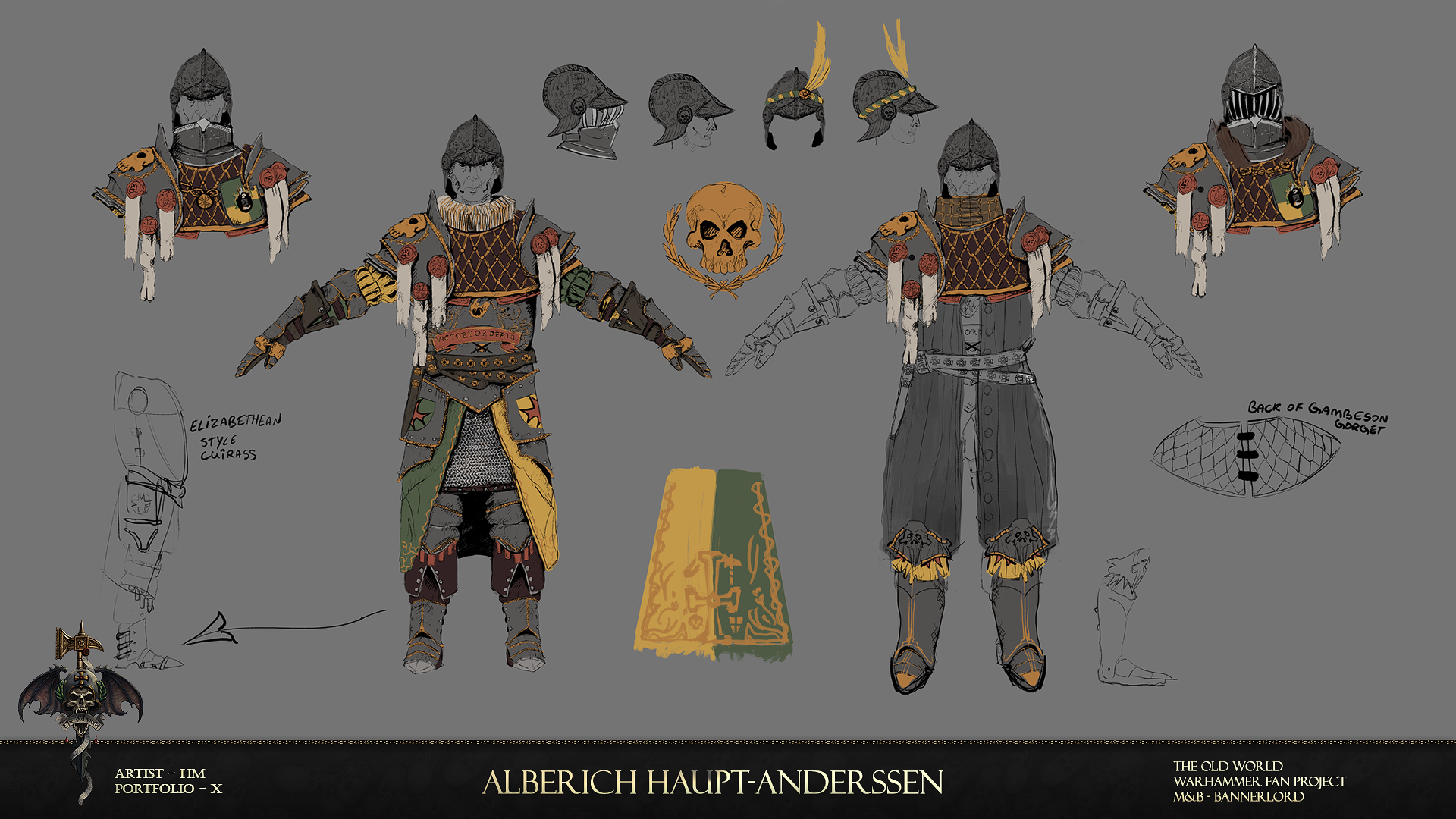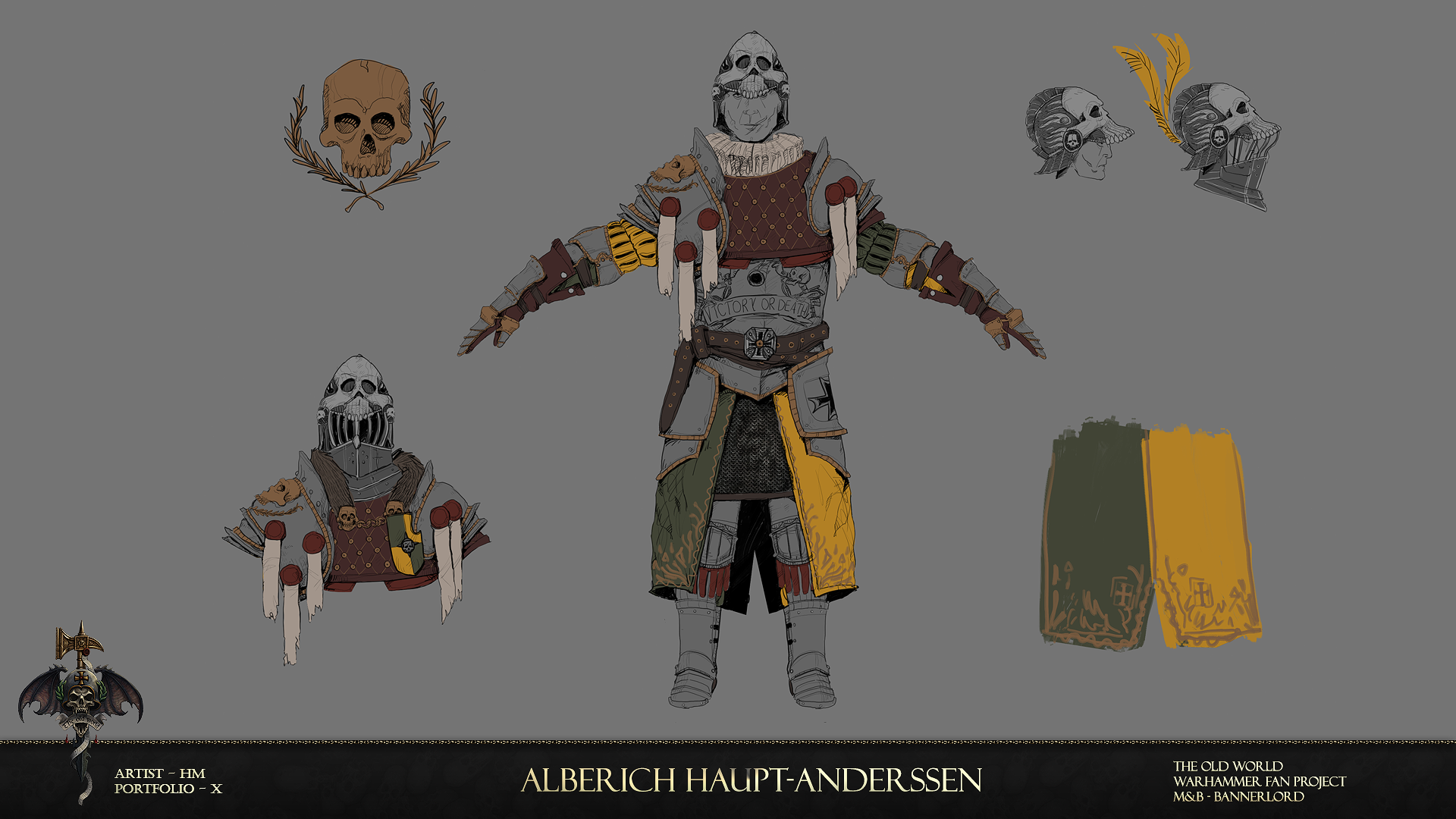 As well as a range of deadly weapons and armours as we continue to fill out each factions rosters.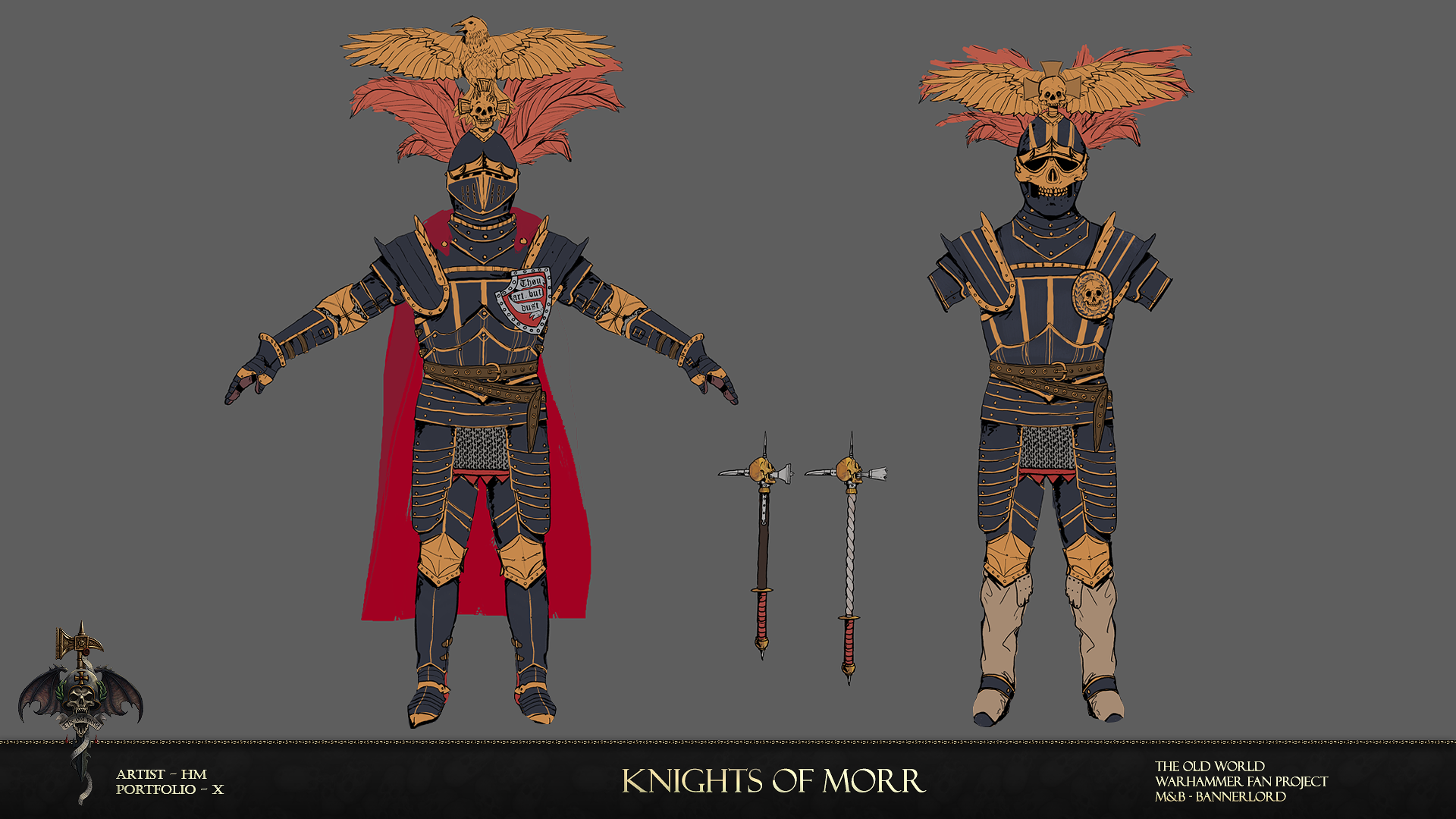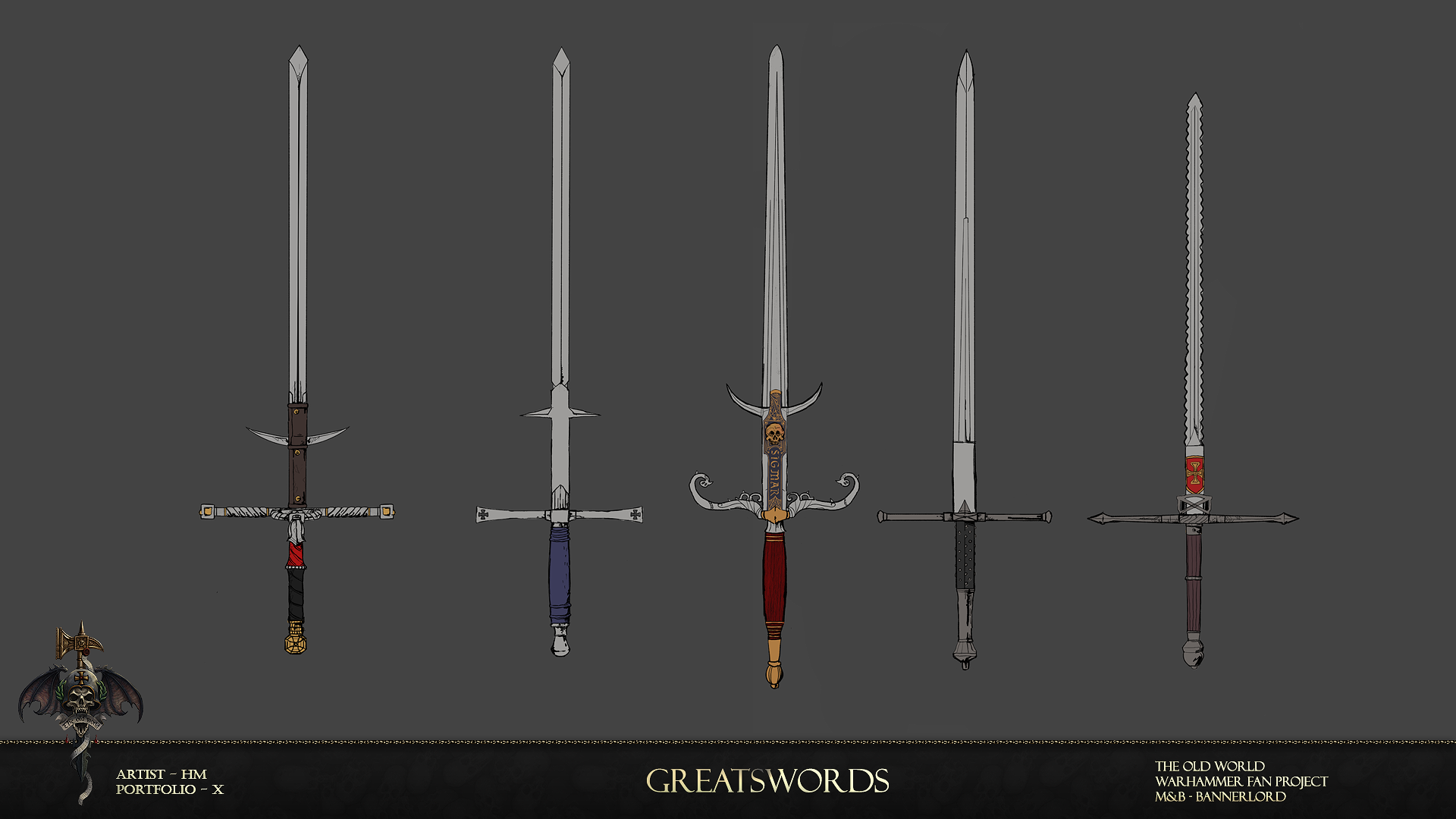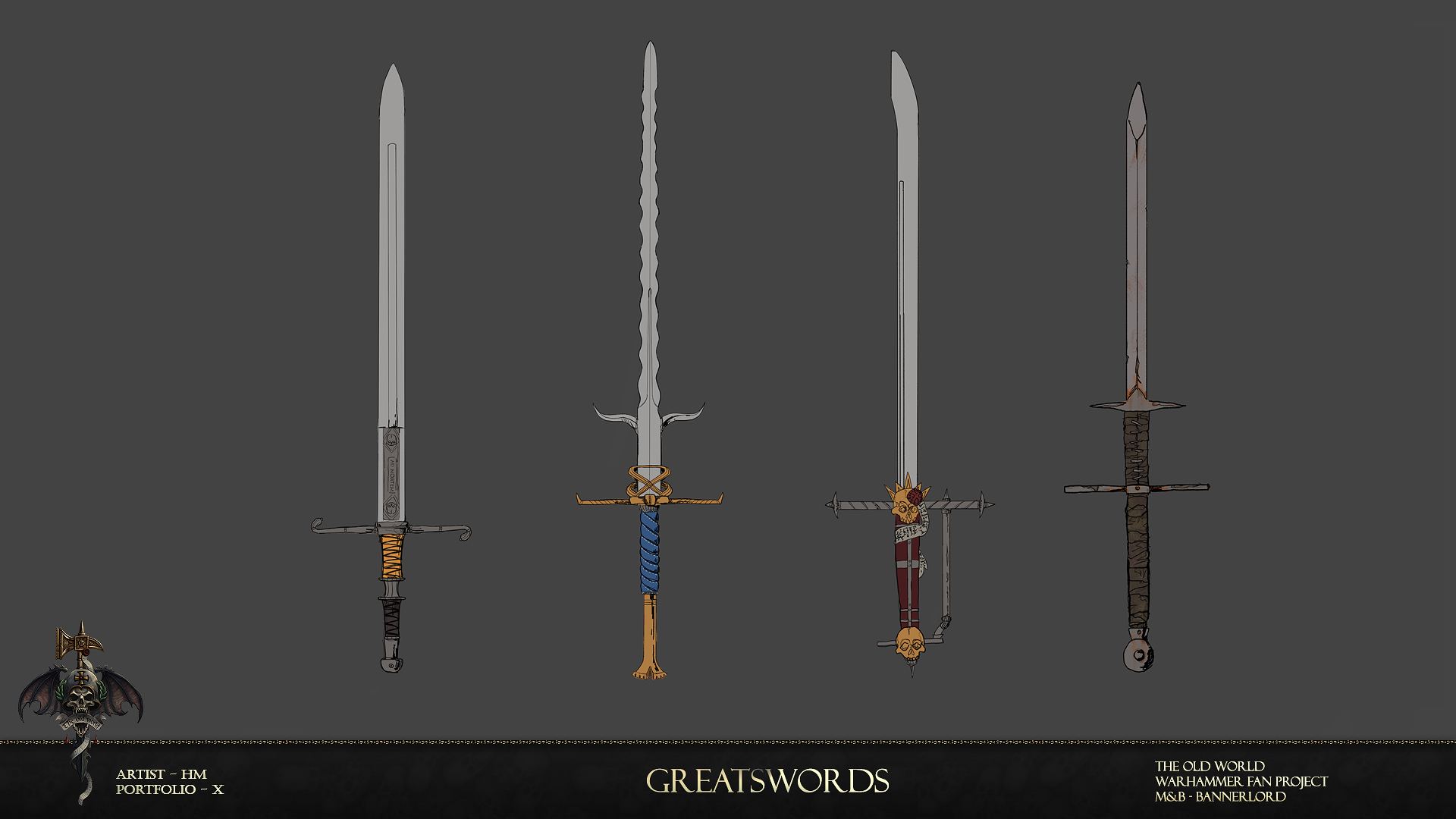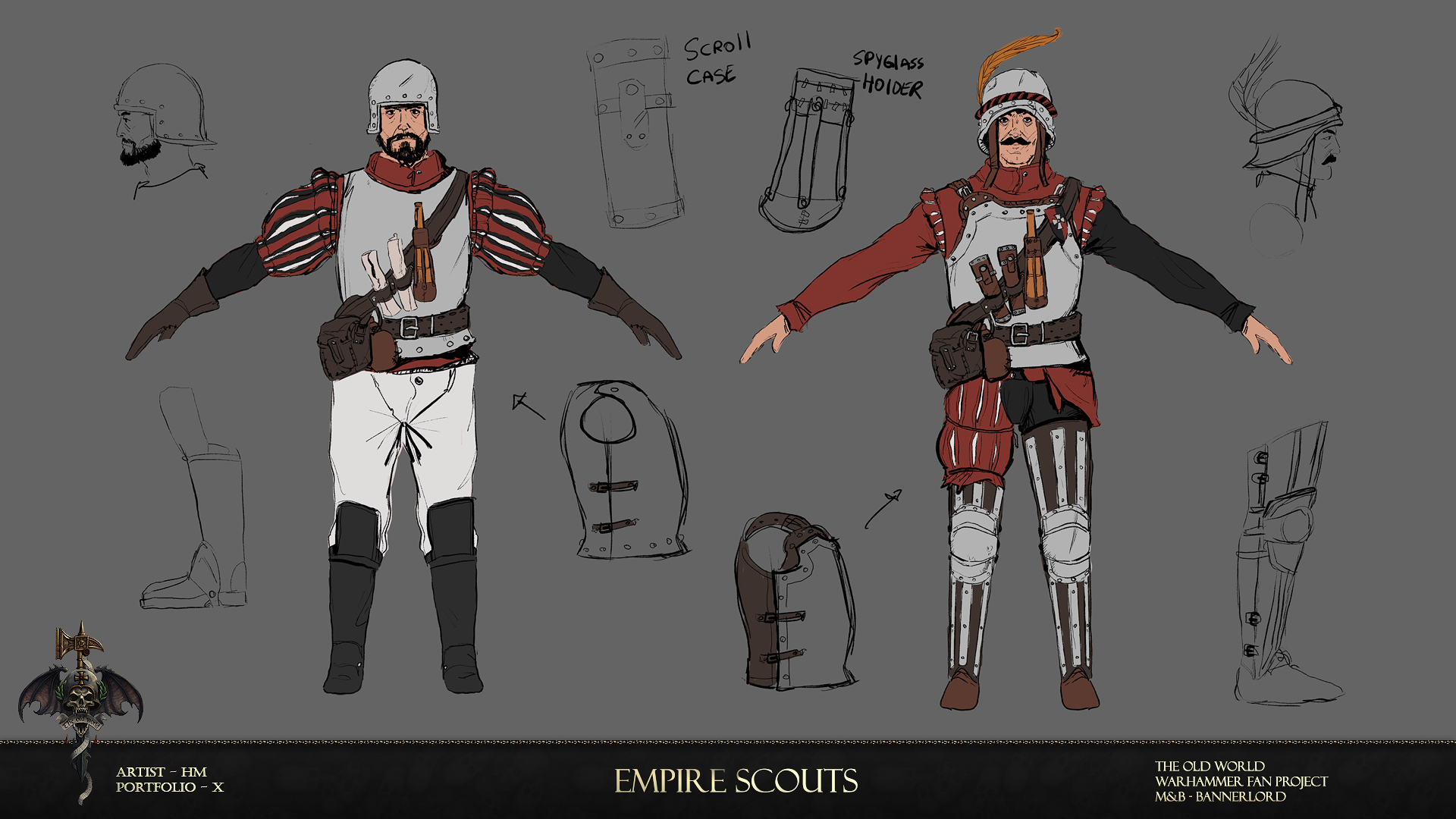 Lastly we have our new loading and background scenes!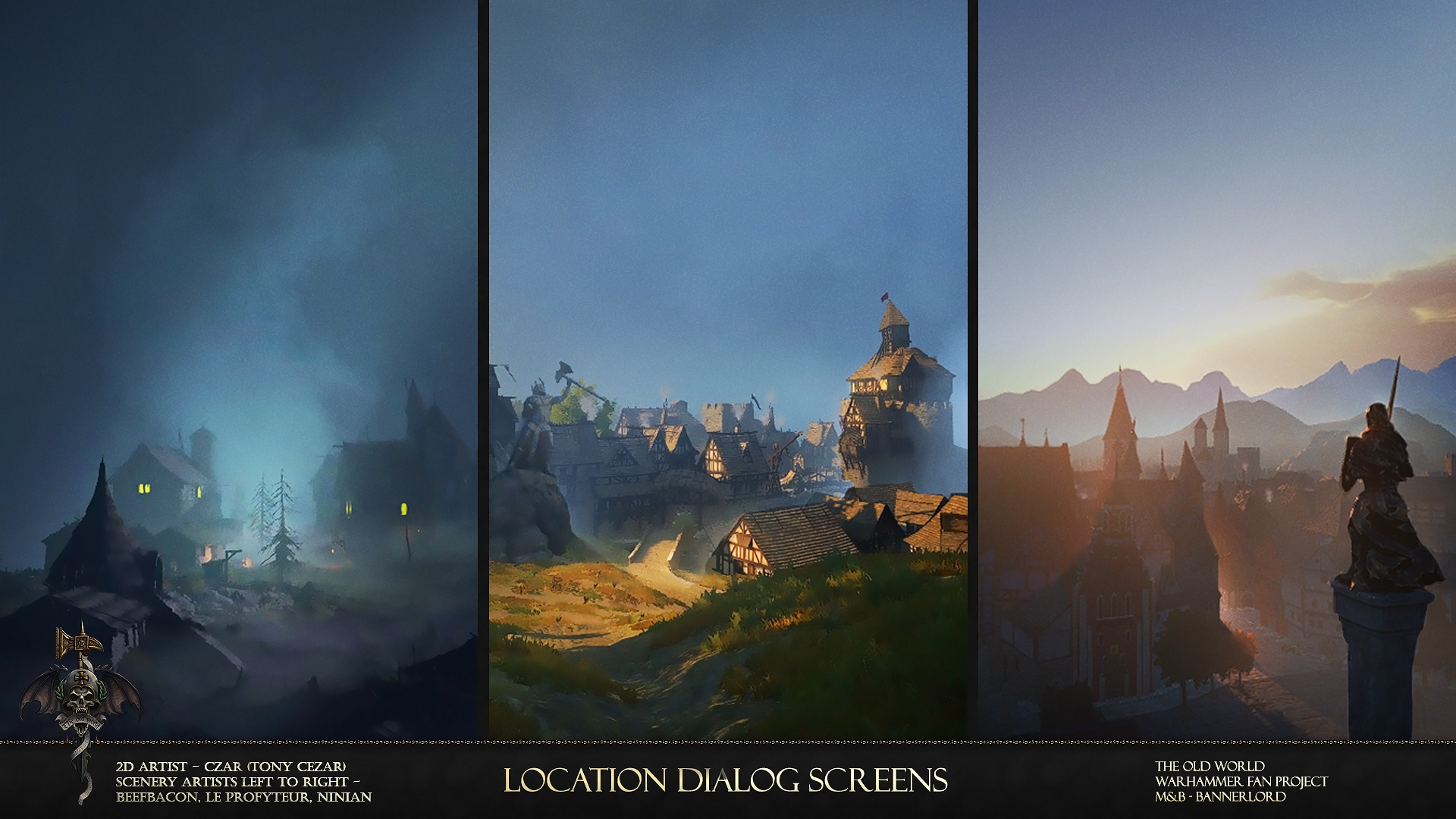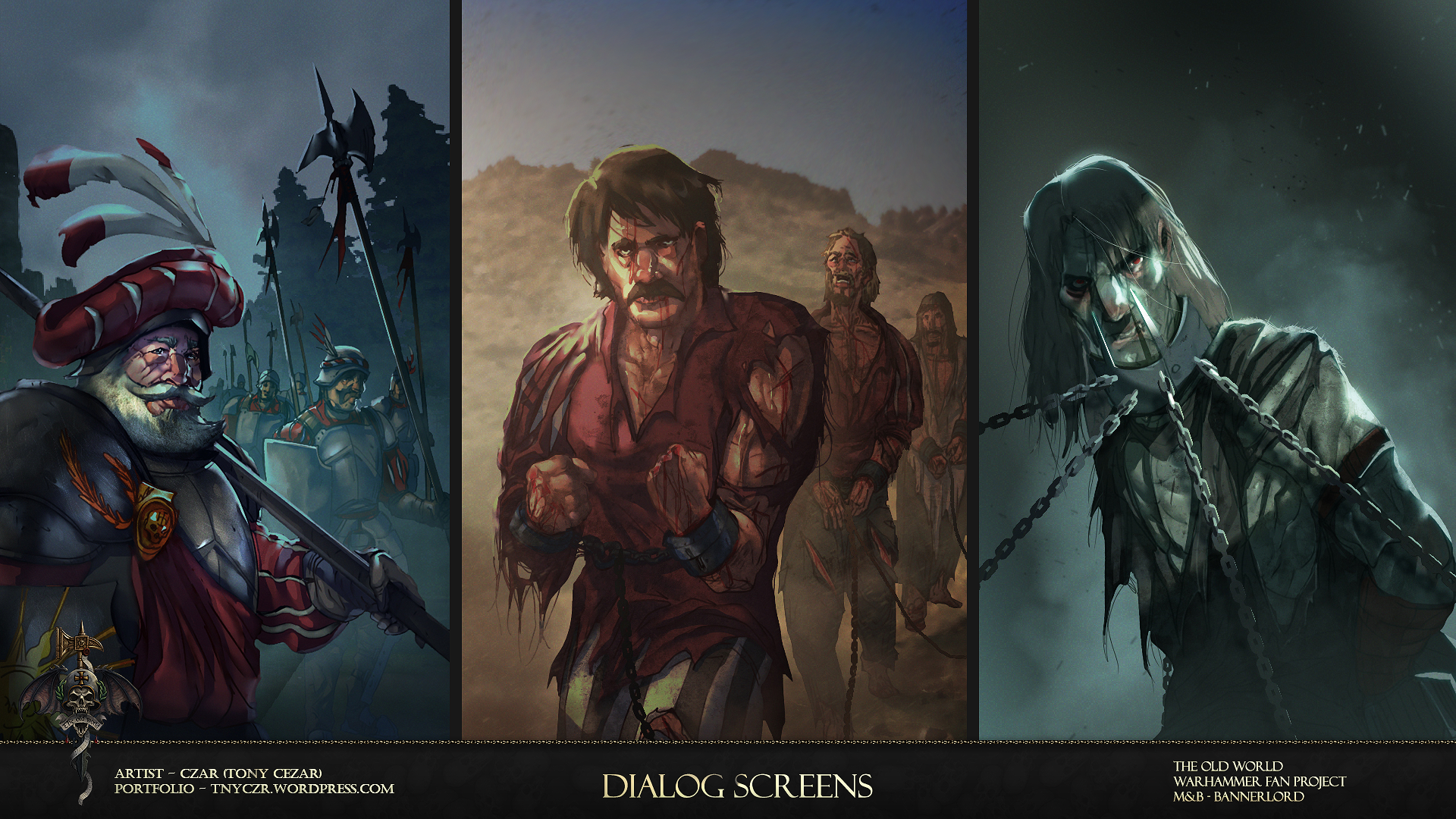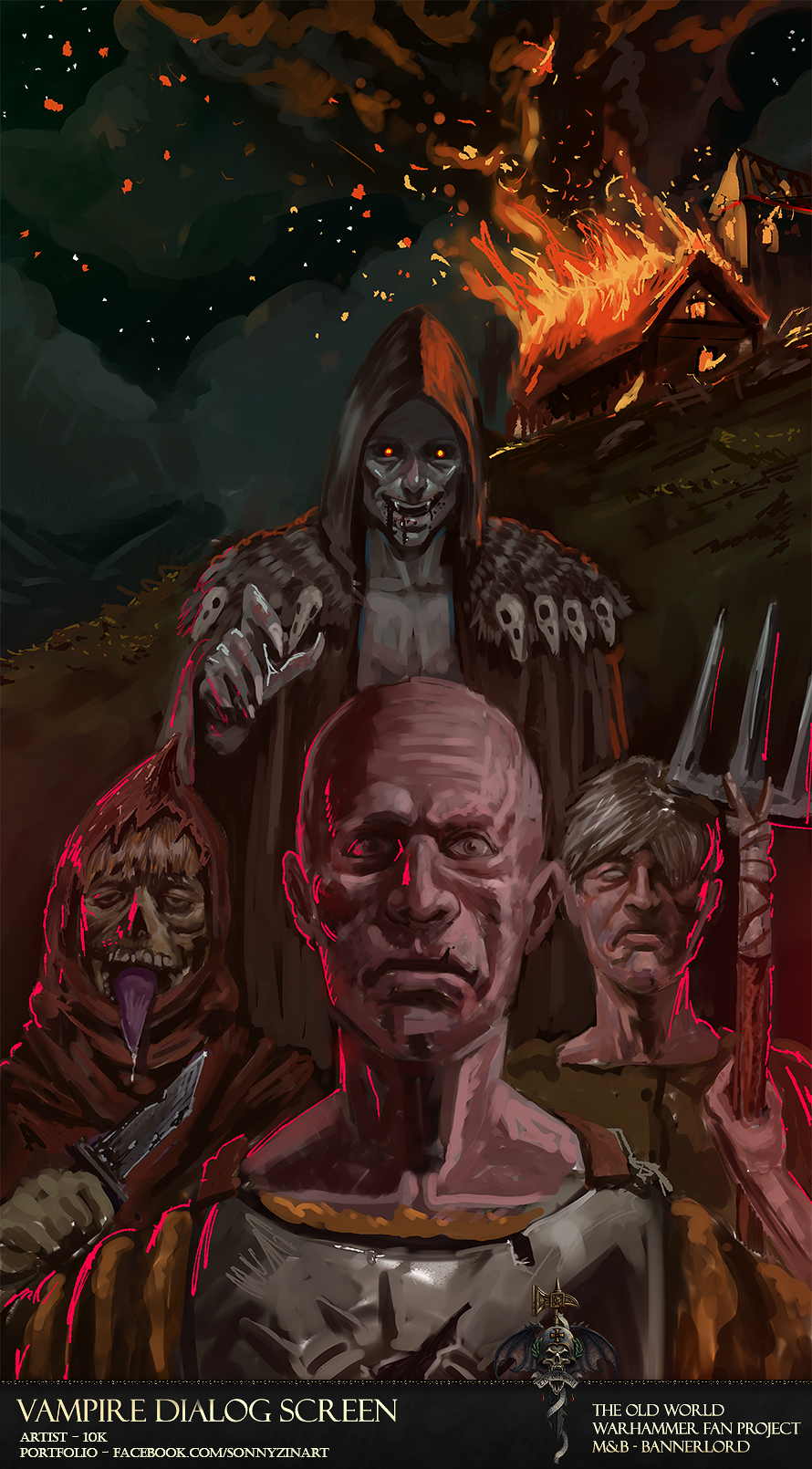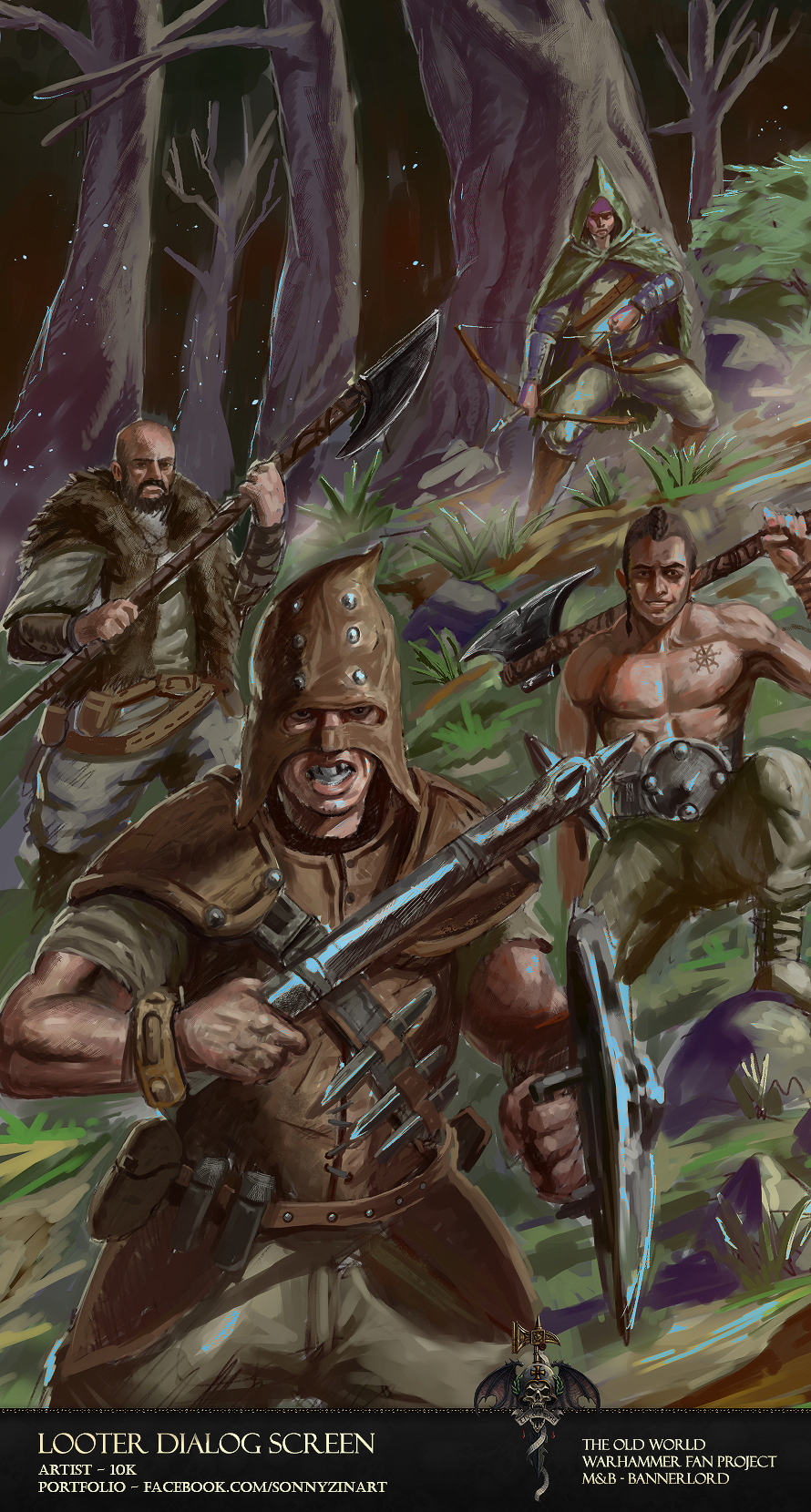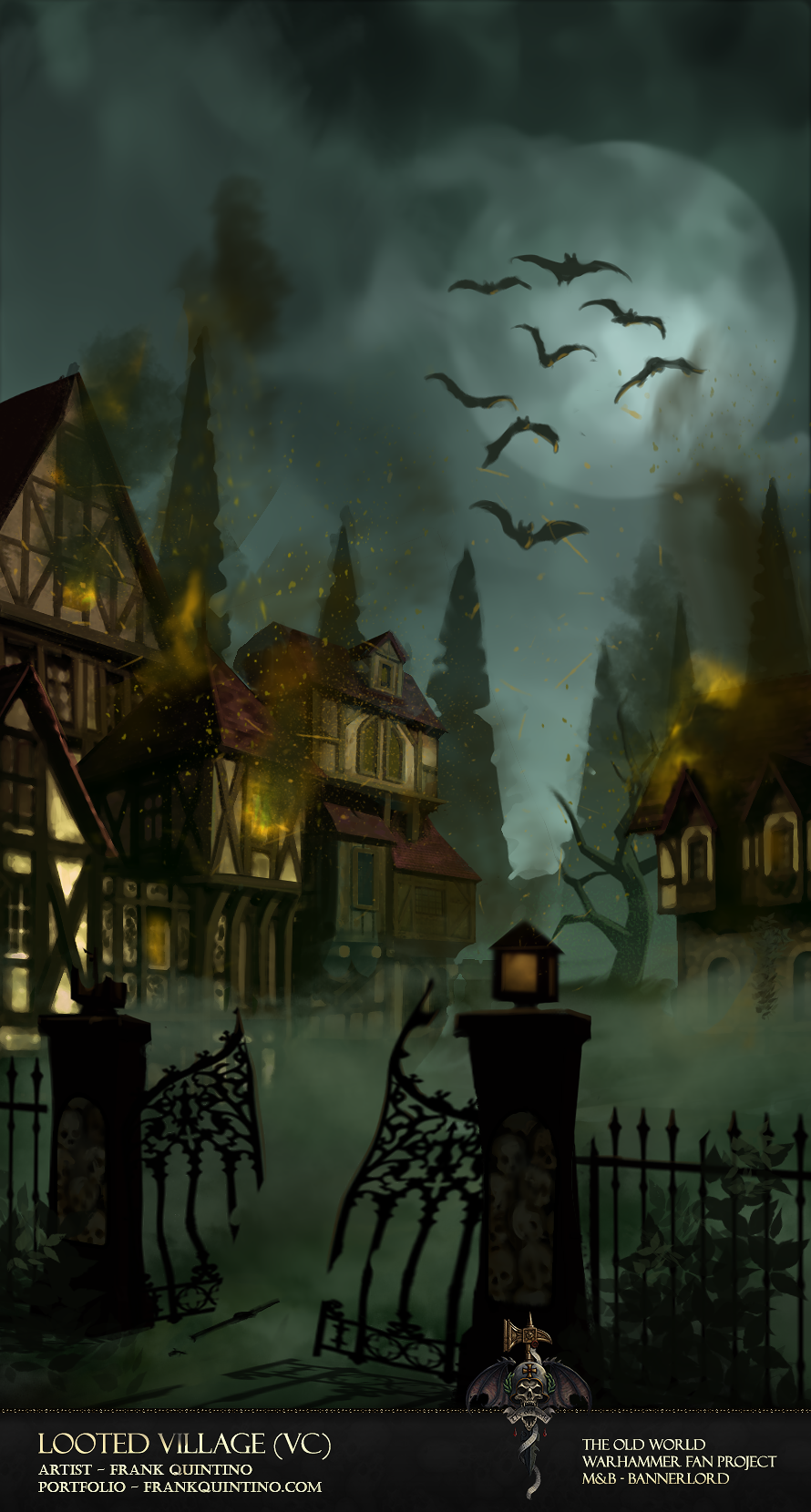 Coding:
Our coders continue to pull apart the game, like true Skaven Warlocks they are bringing our dastardly plans to life! Yes-yes. From chaos portals to factions colors, they are doing their absolute best to make the game as immersive as possible!
Voice Actors & Sound:
The voice actors are still working on bringing battles to life with all the necessary grunts, screams of agony and cries for Sigmar as we can manage! While our Sound team are working on a range of items we will show later down the line!
Loremasters & Game Design:
The loremasters & Game design are continuing their work on unique quest concepts and game mechanics! With the aim of making the player experience as unique as possible.
We are still looking for passionate VFX Artists, Coders (XML's+C#), 3D Artists and Sceners. If you are interested in any of these roles, or any of the others, feel free to head over to our #applications channel on the discord! Everyone is welcome!