Introduction:
It's update time again! This month will be a little different from the usual as we wanted to give a special shoutout to the stellar progress our coders have been making, as most of this is behind the scenes it's a lot harder to show off!
Throughout this post we will be explaining the work they are doing and how it fits into our mod, let's dive right in!
Coding:
Magic!
It's been shown before but a lot of work goes into making even the simplest of spells. Visual effects, status effects and a range of other modifiers must be taken into account before the spell can be used, by the player or AI.
The main goal for the team therefore was to build a foundation which is able to incorporate a highly demanding magic system. Abilities like Fireballs, Wind of Death or summoning undead troops, all depend on this foundation. Such a system Incorporates logic to actually trigger spells, status effects and attributes.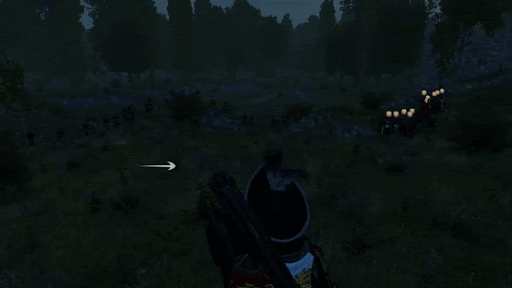 Weapons such as grenade launchers or hell cannons for example will be reliant on the same system, as would buffs or debuffs such as armour reduction or morale changes. The depth of the system allows for a wide range of applications. With status effects, undead armies crumble with visual effects and fireballs will set its targets aflame.
Thanks to this we will be able to continue to add a wide range of magics and effects. From enchanted weapons that blaze with power and apply status effects to summoning undead imd battle, in the hands of both the players and AI casters!
This of course means that the AI needed some treatment as well, with resounding success our coders managed to not only get working AI casters on the battlefield but also gave them appropriate 'caster' behaviour to match. Avoiding melee, using the same magic as players and most importantly making tactical use of their abilities to do the most damage and avoid friendly fire!
Within this is the attribute system, which will for example define whether a unit is human or undead and based on the result can apply differing effects. This for example is how our crumbling system understands it must be applied to undead units, instead of morale loss, or who to label as a caster with access to the Winds of Magic.
It affects a wide range of mechanics and will be used to expand into new ones, such as different racial behaviours in battle (Orcs vs Humans for example) or more interesting character effects such as 'frenzy' or unbreakable.
To be allowed to apply those effects in combat or on the campaign system, a data extension system was implemented. Parties on the world map will now also contain additional information, similar to a pen & paper character sheet. Depicting their race, religion and more all at the players fingertips.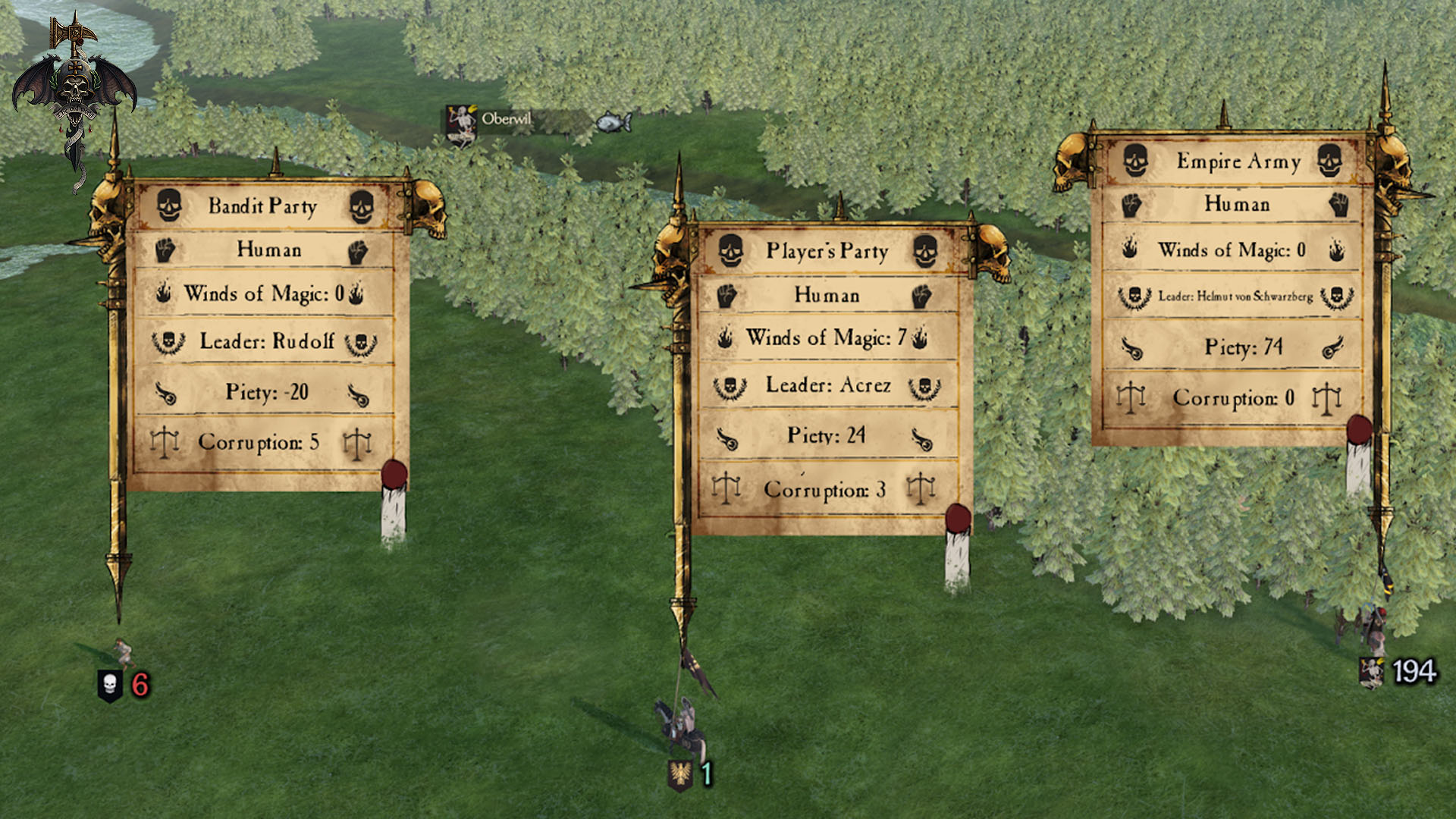 These changes have not been simple and require our coders to build systems from near-scratch to ensure we can bring Warhammer to life. Data extensions have been needed to incorporate new additions but also serves as the basis for any future system expansions to the mod, with examples such as religion or corruption.
An example of this at work can be seen by the Winds System. In place of mana casters use the winds of magic, a mana system that fluctuates and is taken from the campaign into battle. Is applied to individuals and parties while being reliant on a variety of factors, such as character magic skill or lore speciality. None of which originated from vanilla Bannerlord.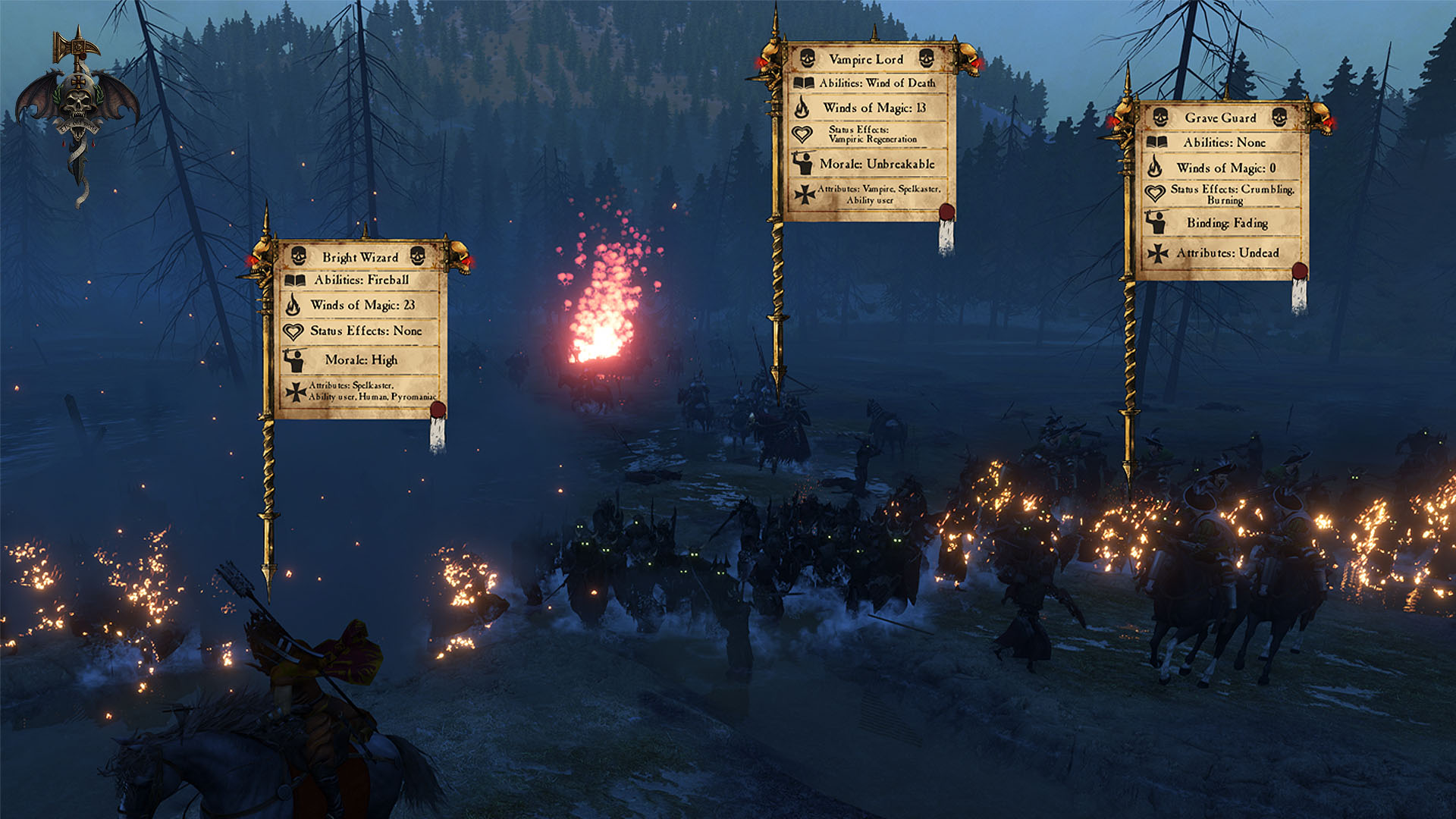 Dismemberment!
While it could cost us an arm and a leg to expand on this system, we can't have Warhammer without Khorn- I mean gore! Adapted from the original mod by Jedijosh92, players will literally now be able to take many skulls for the Throne all with working physics.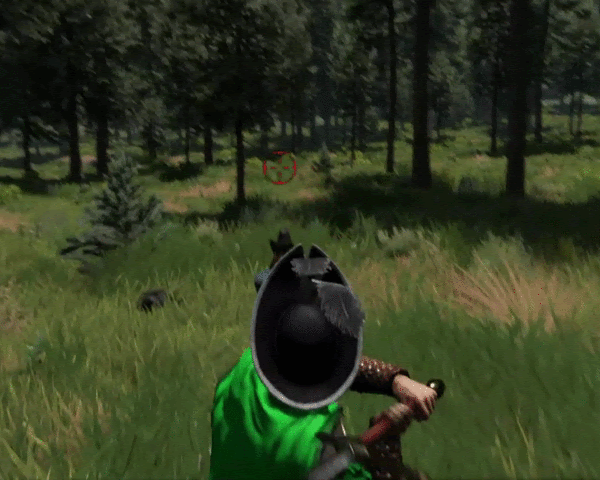 Campaign Map:
There have also been additions to the campaign map, in a previous update we showcased a chaos portal and it is now an interactable landmark. With similar landmarks the player can engage in quests, battles or earn rewards for exploring which allows for endless possibilities.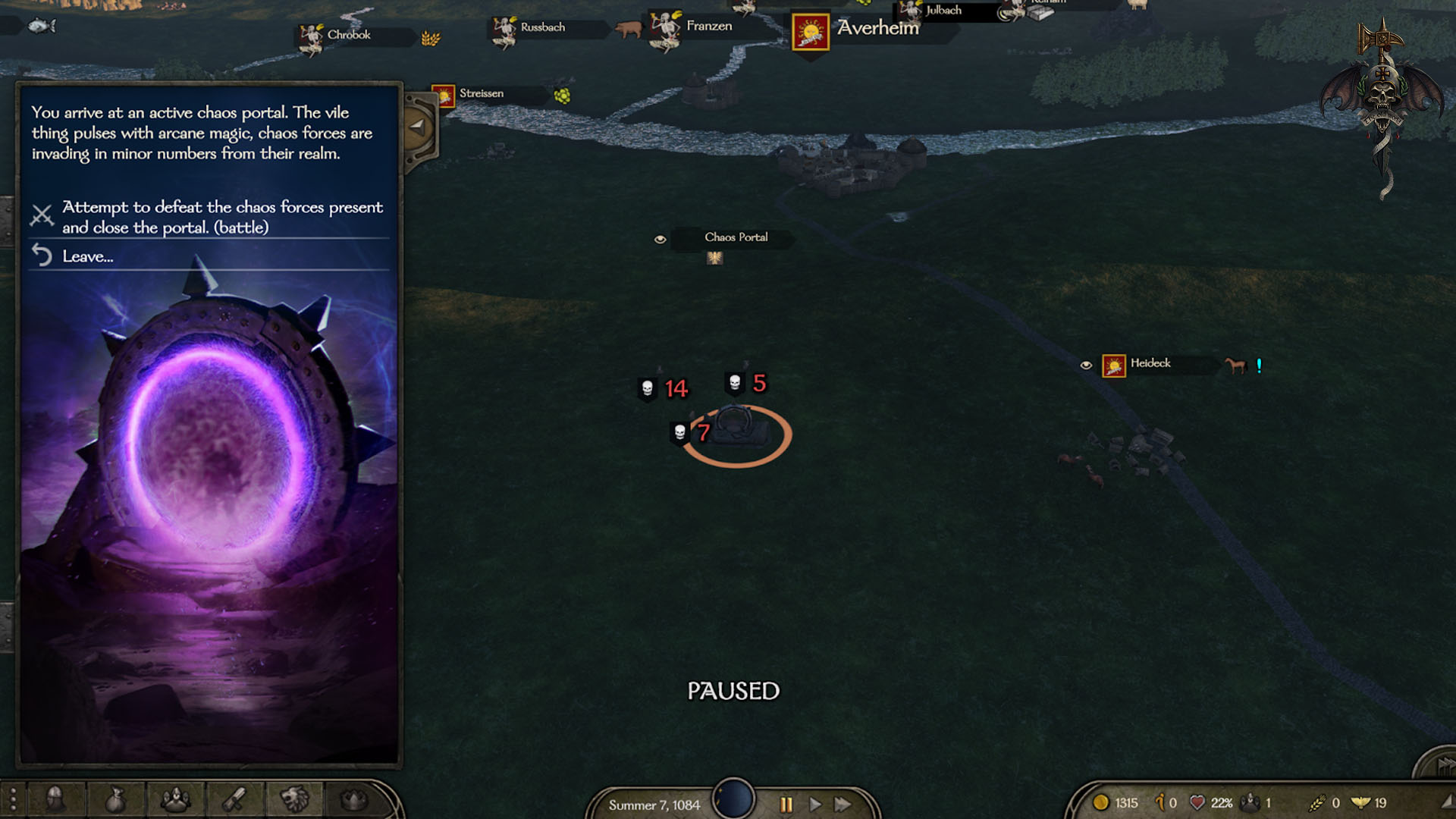 Major strides in progress were made by our coding team over the past month! While their work is harder to show, the foundations for the future of our mod have been built and all future mechanics will be dependent on their work.
As such we want to dedicate a special thank you to:
Hunharibo, Trititar, The Skull Throne, Xenigma, Yaroslav, Z3rca and every other member of the coding team for their incredible work!
Thanks to "Hm" for the illustration
3D:
We have something very exciting to kick off with! Vampires! The player and AI lords will look far more fearsome as they reign in undeath.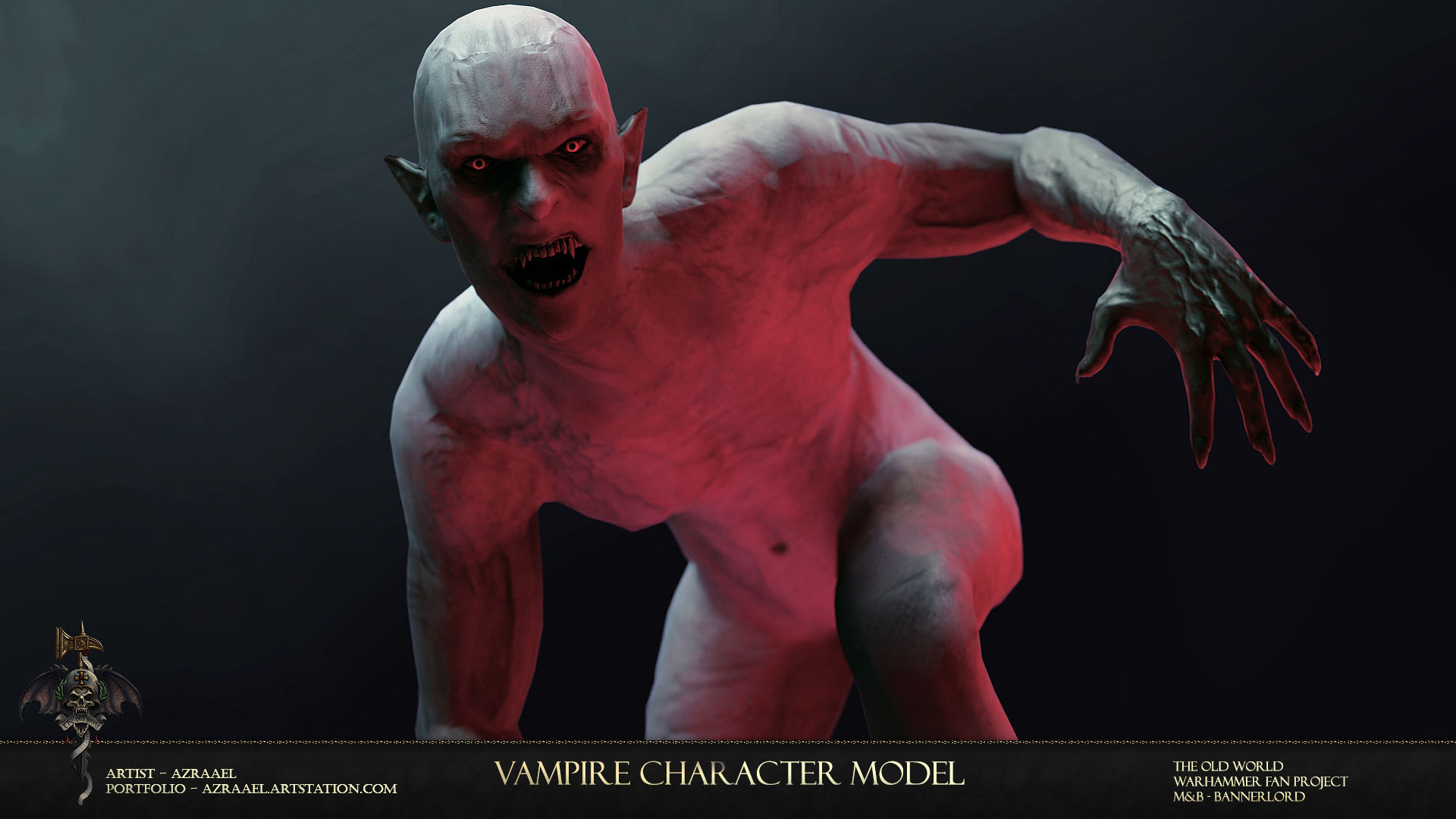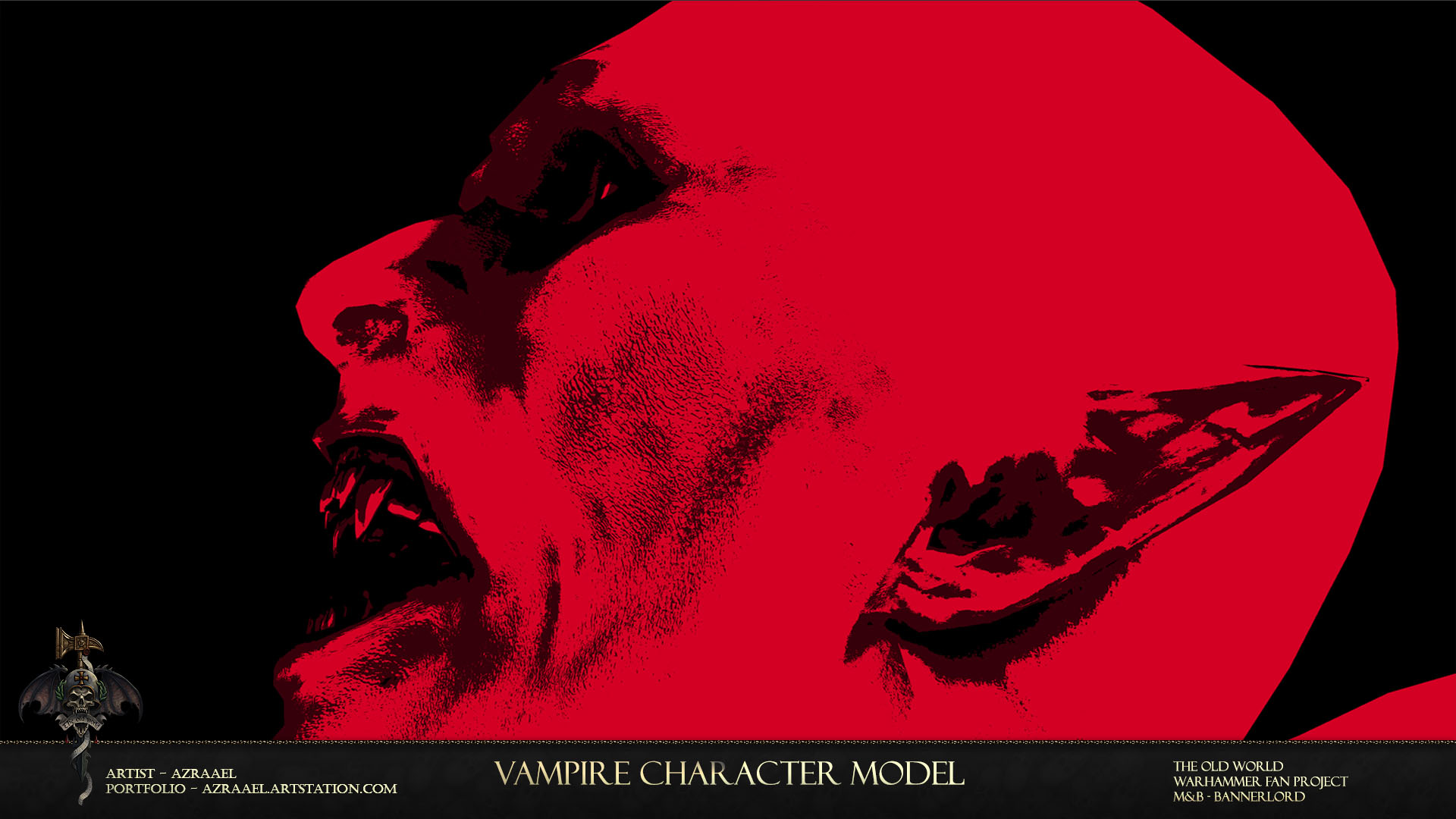 To keep these Vampires alive and kicking, we have another set of shields.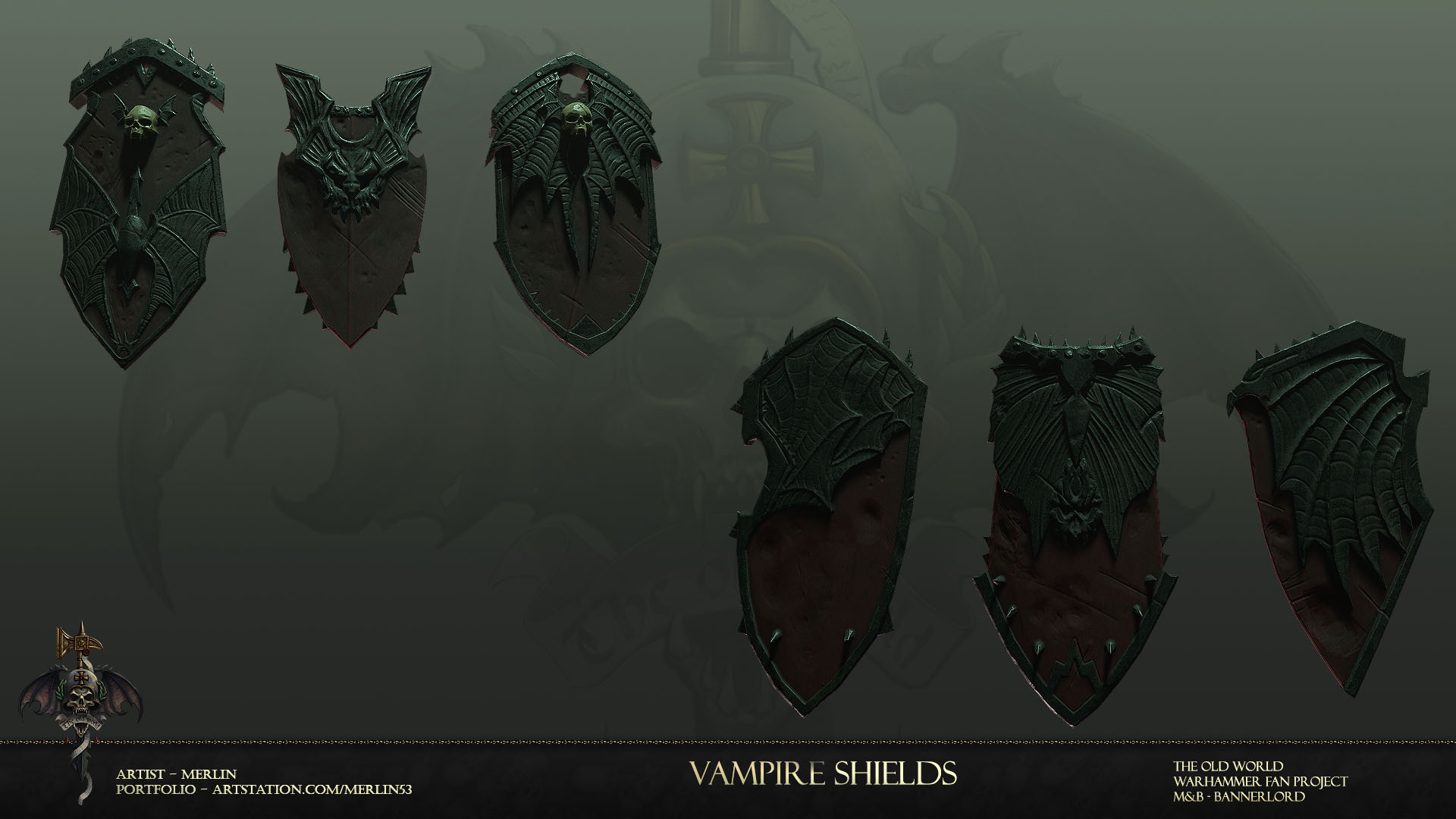 The Patriarch makes his debut, Balthasar Gelt in all his golden glory!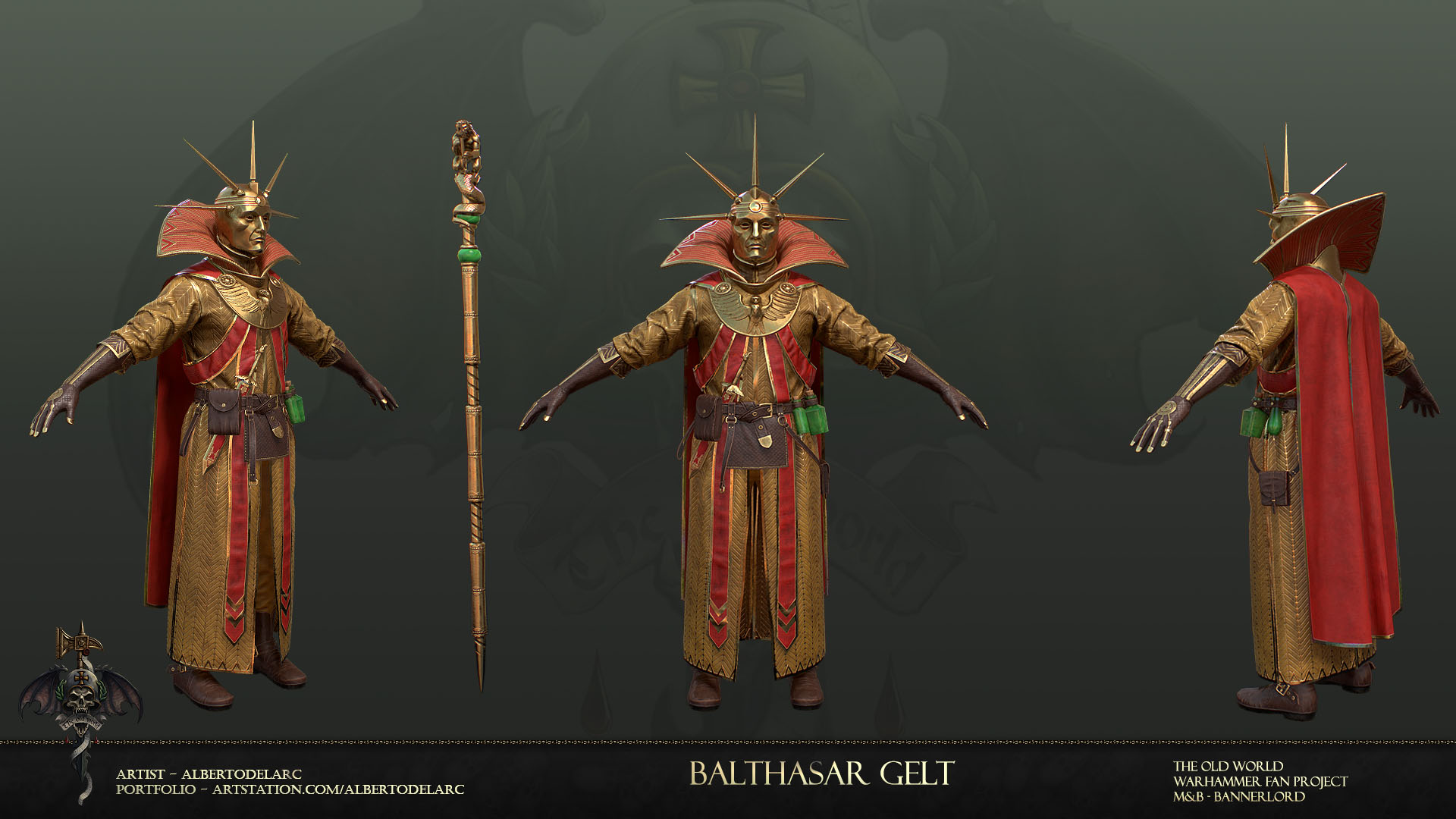 Imperial scouts will now be joining the armies of the Empire: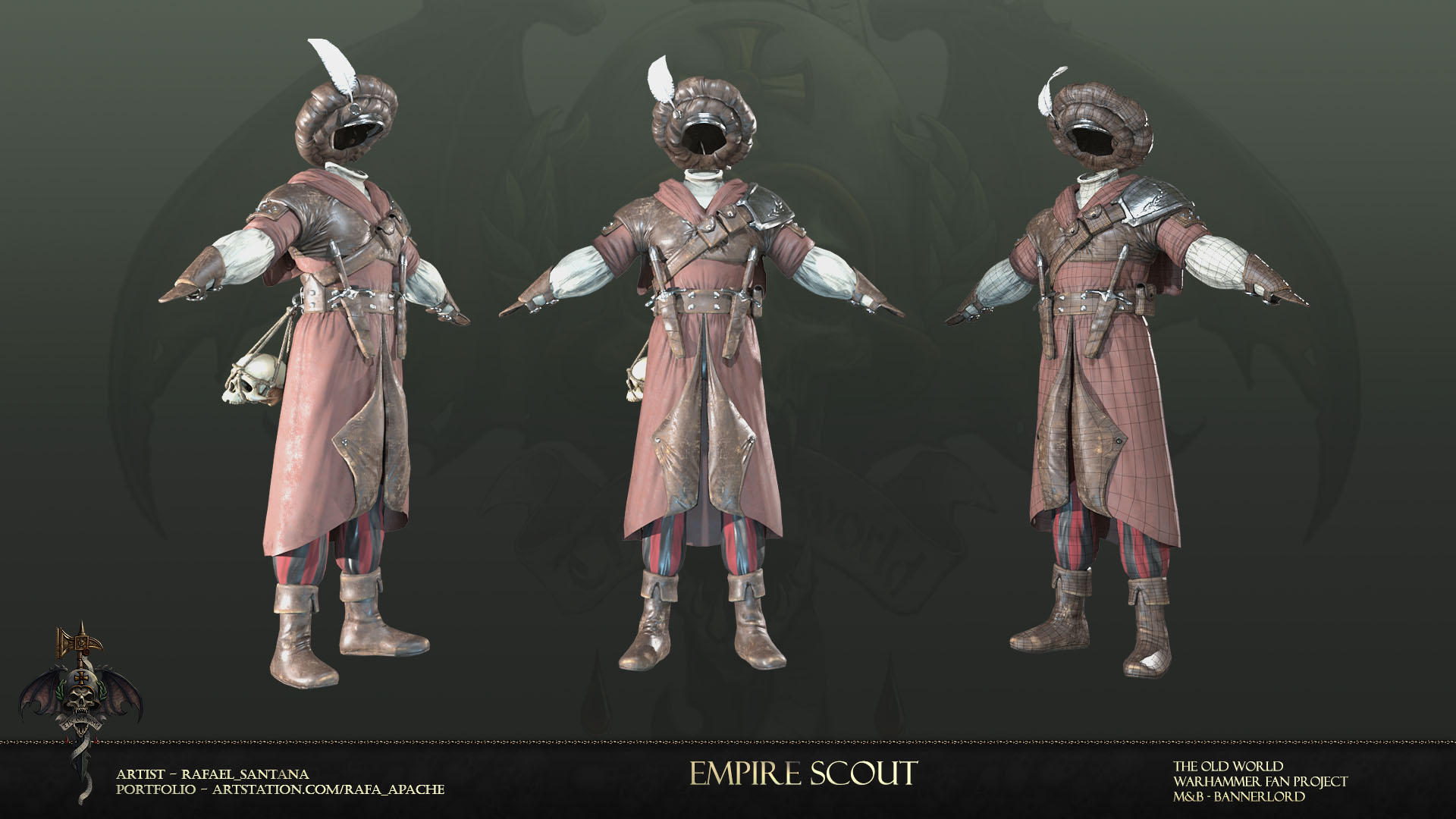 The mighty blunderbuss!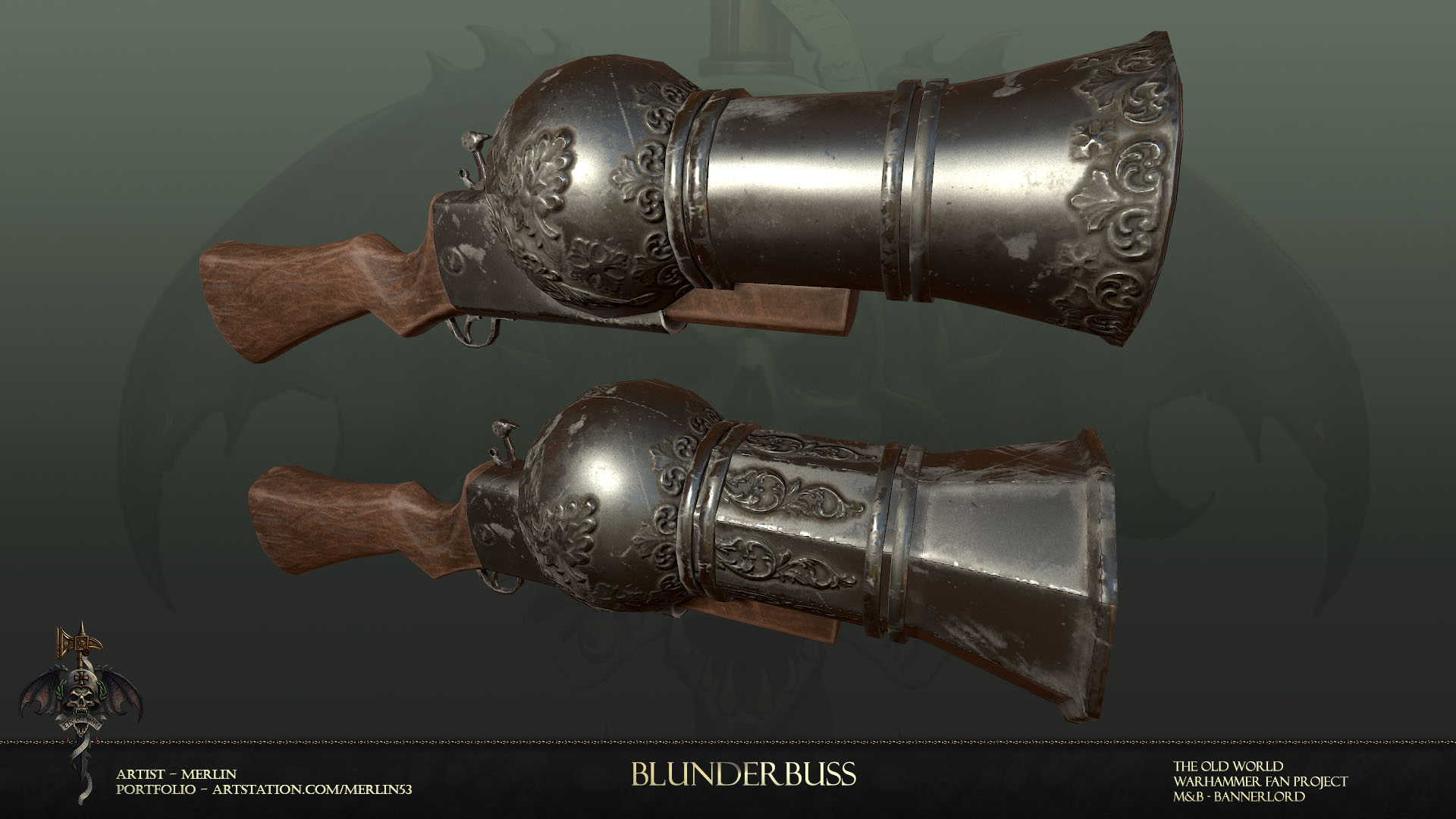 Speaking of fearsome.. we have our very first female Chaos Warrior set! Armoured to the teeth and ready to serve the gods.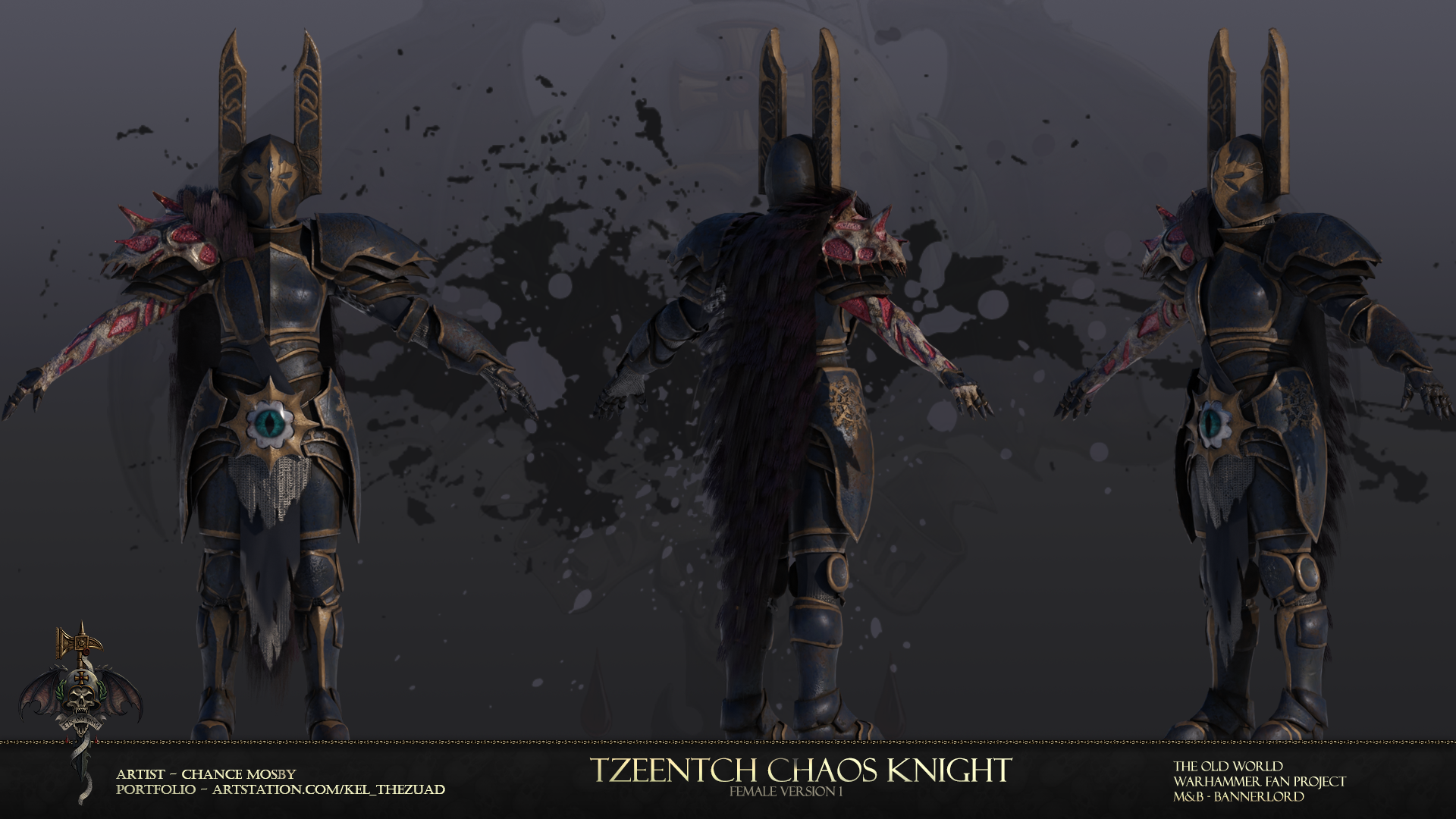 Banners! We have our very first set of Battle standards ready to be carried into the thick of the fight.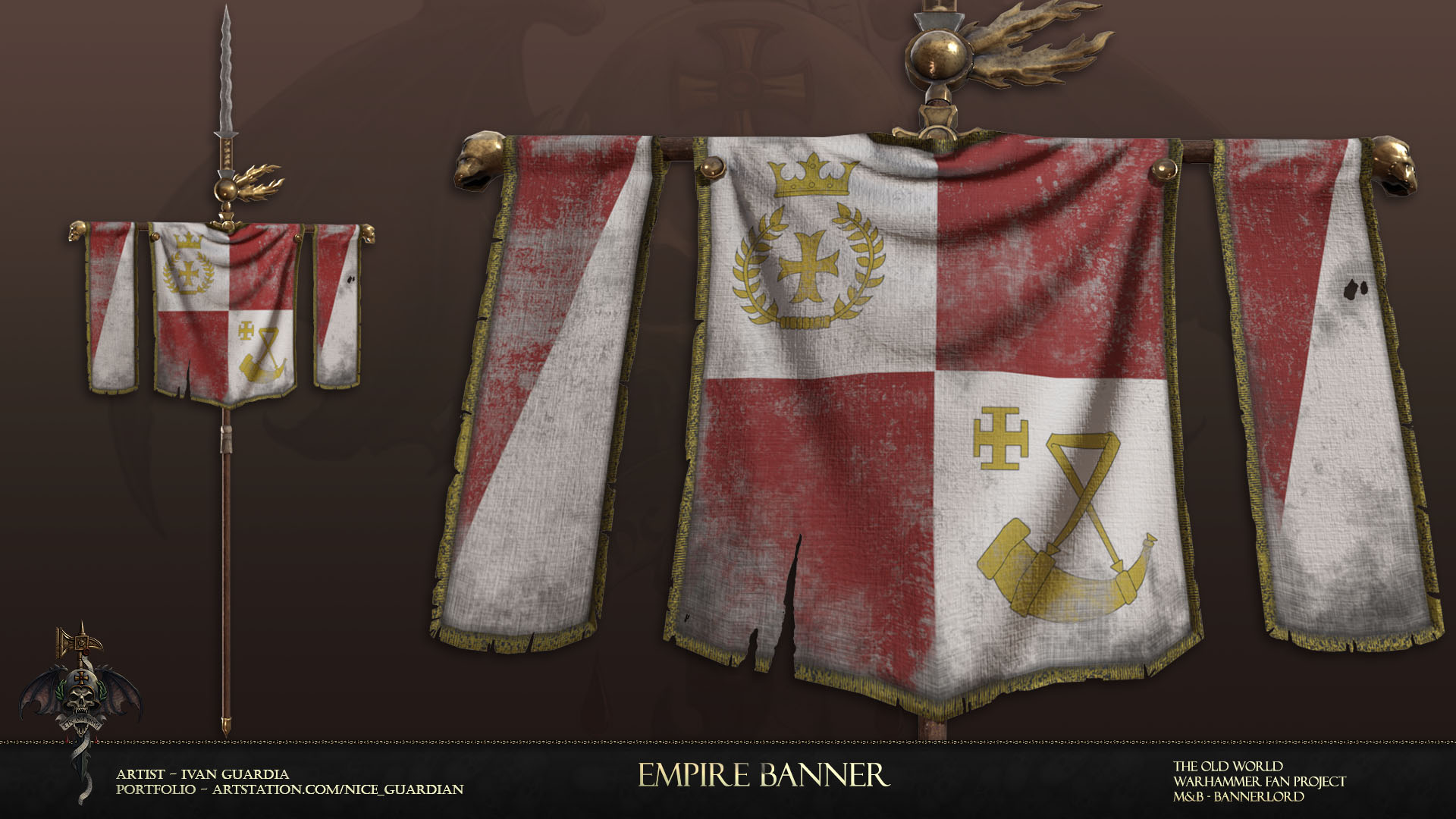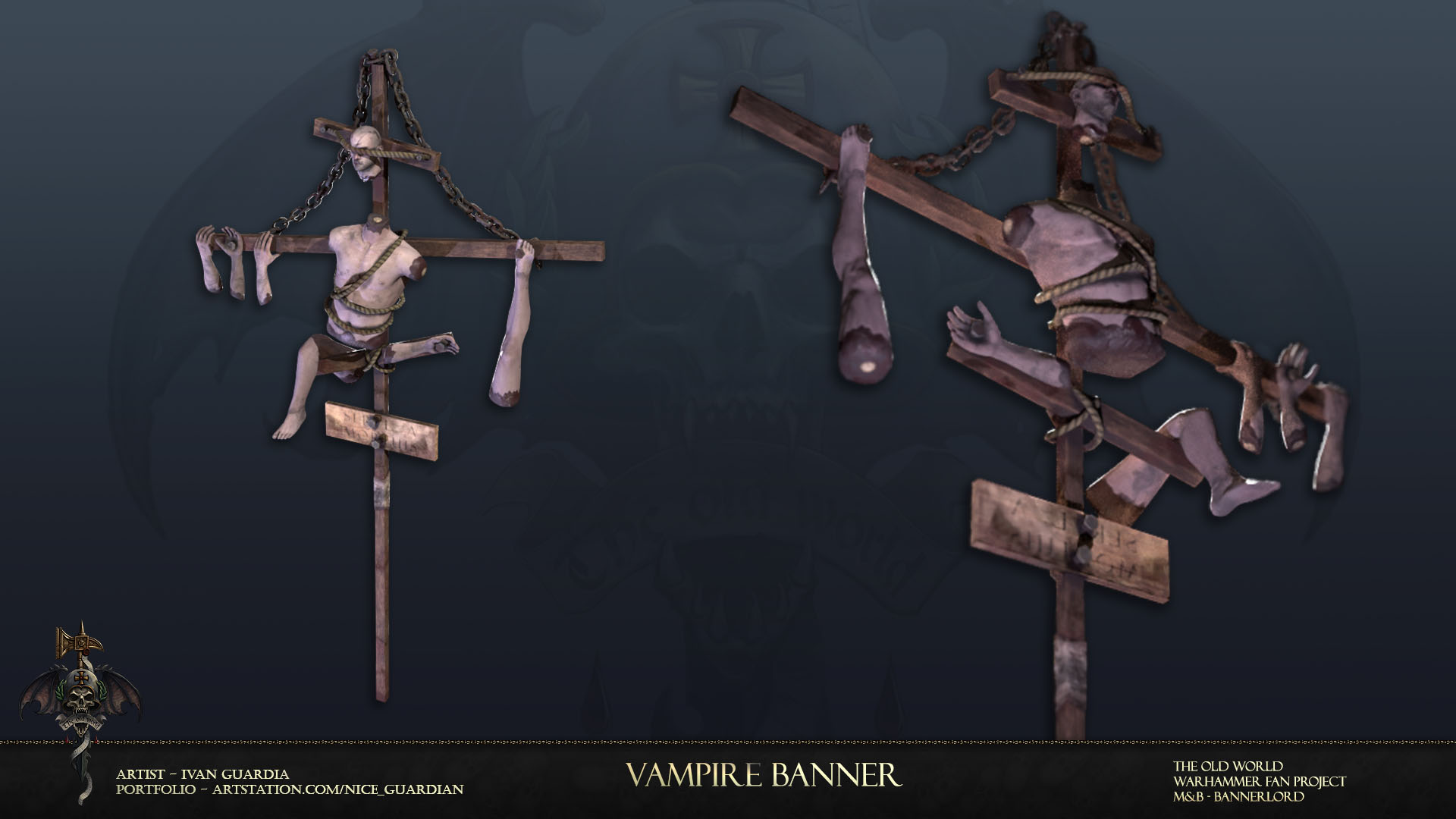 Warhammer is nothing if not a little morbid and we'll be displaying this in our maps with our beautiful new corpse bags!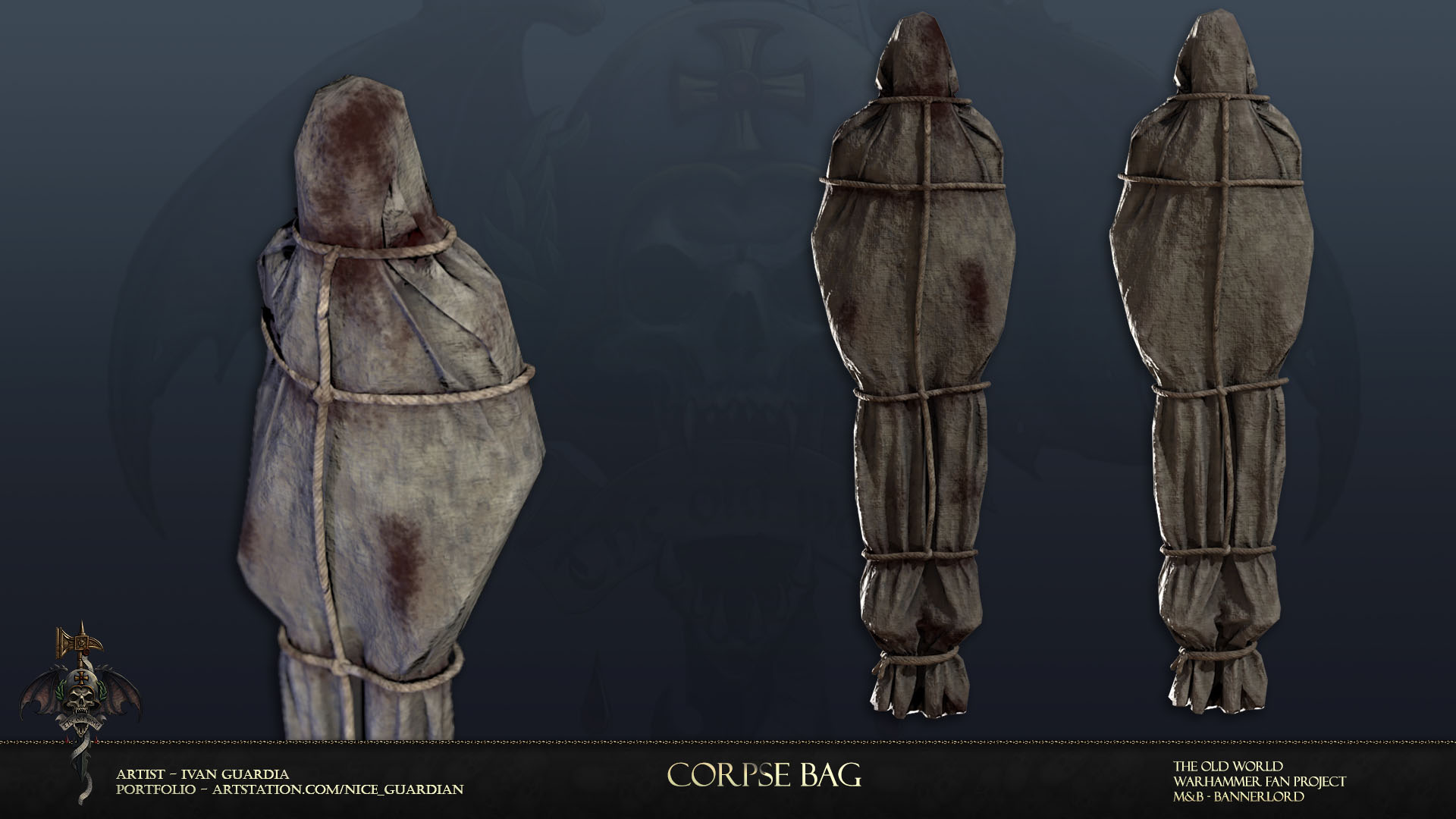 Lastly, a great new addition to our 3D assets, a Vampire floating house and a Skaven Bell!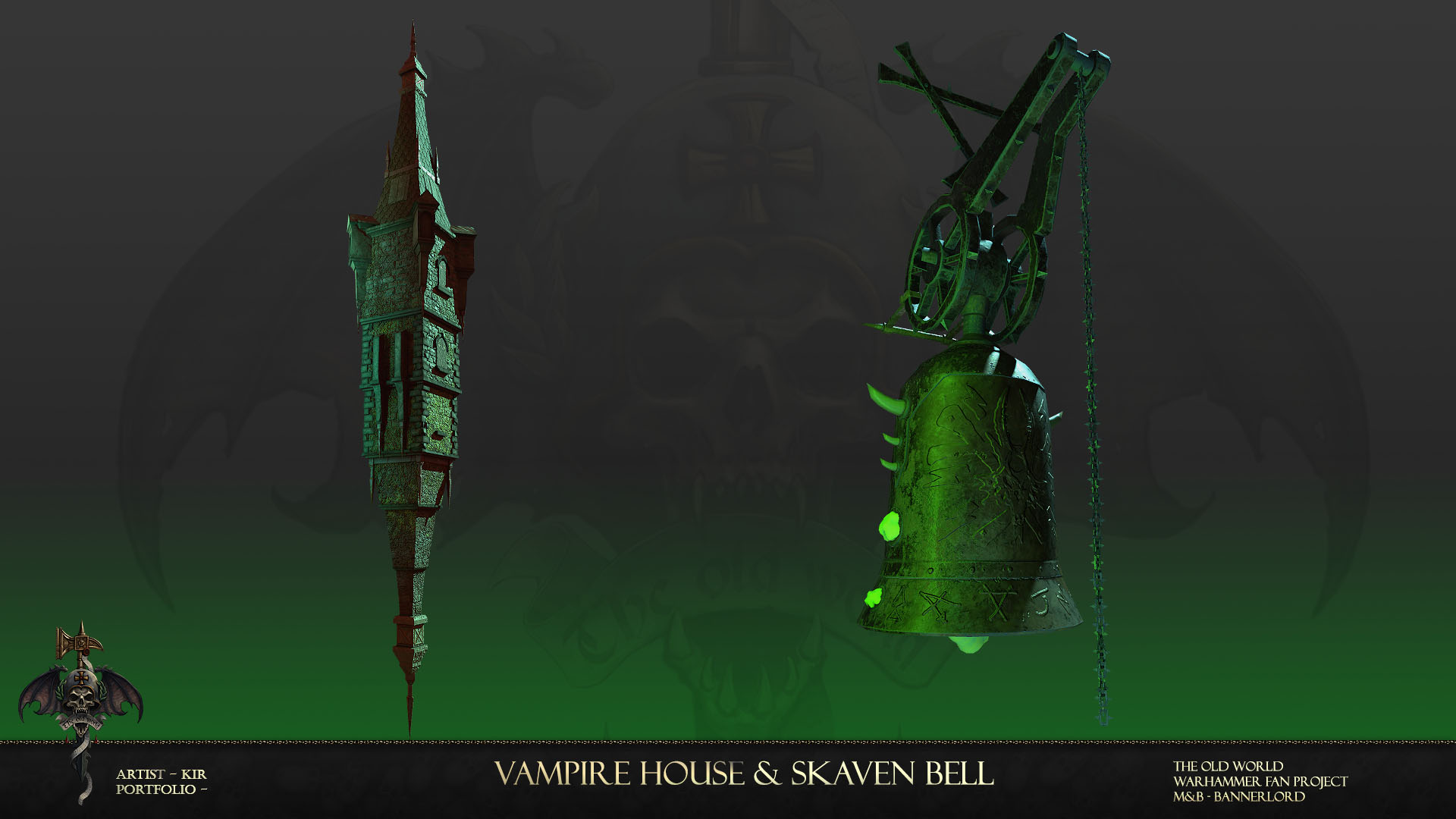 We also wanted to give a special mention also to TimuR, one of our Project Managers, for implementing almost every single 3D asset to date! Getting everything nice and game ready for the team and testers alike.
Scenery:
From our scenery department comes a new range of maps, the second Empire Village variant is now complete and ready for players to explore and enjoy!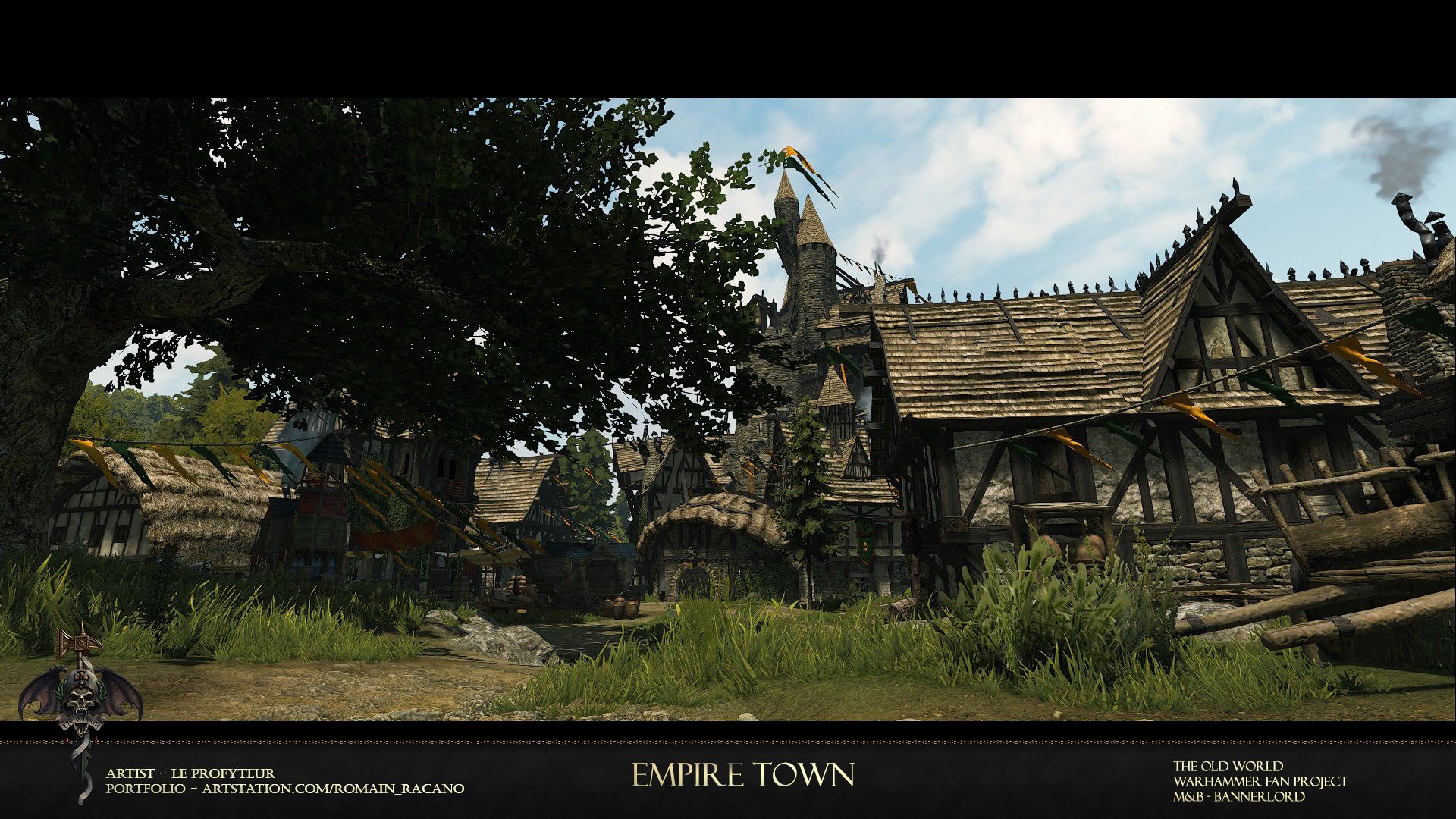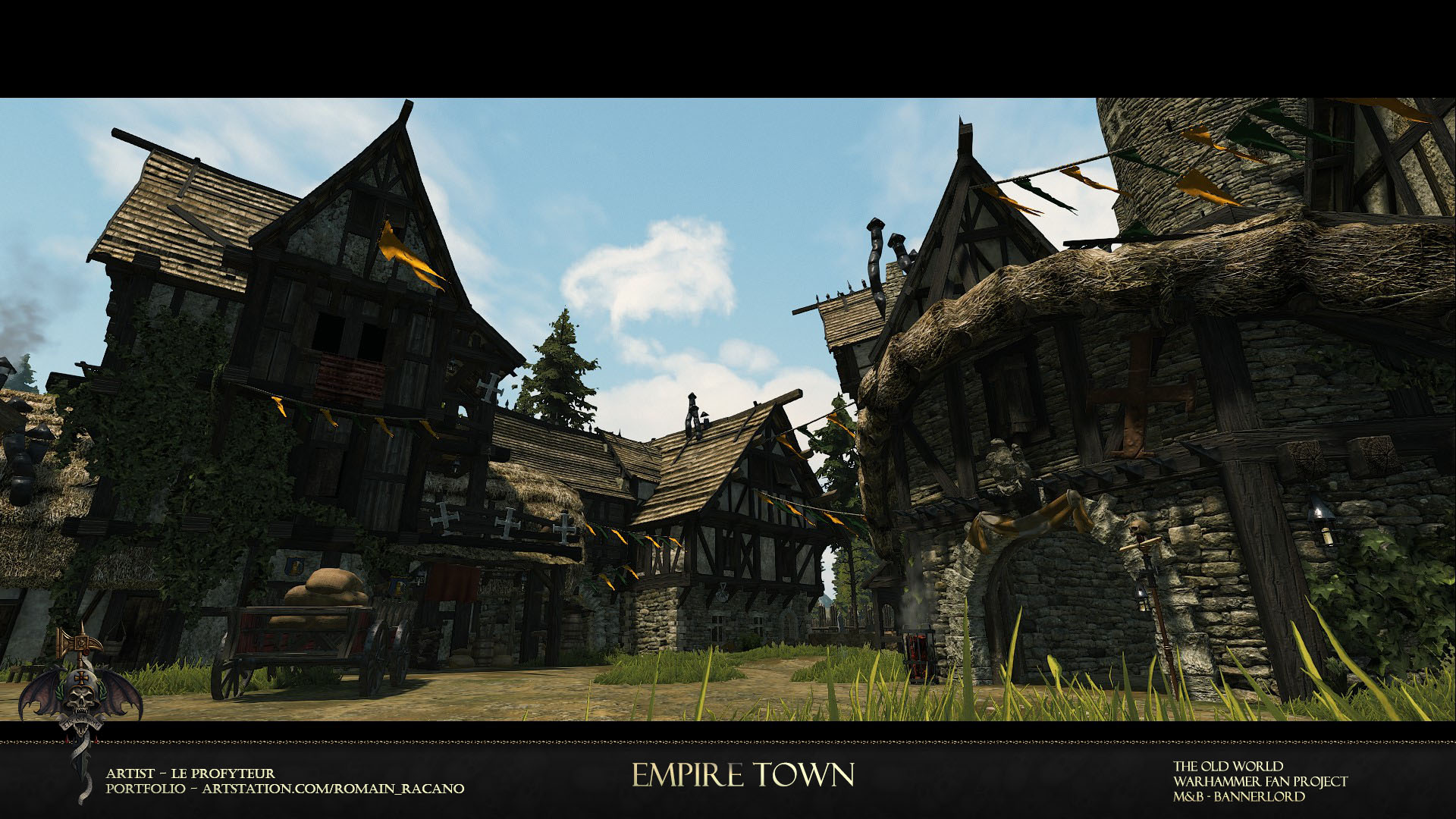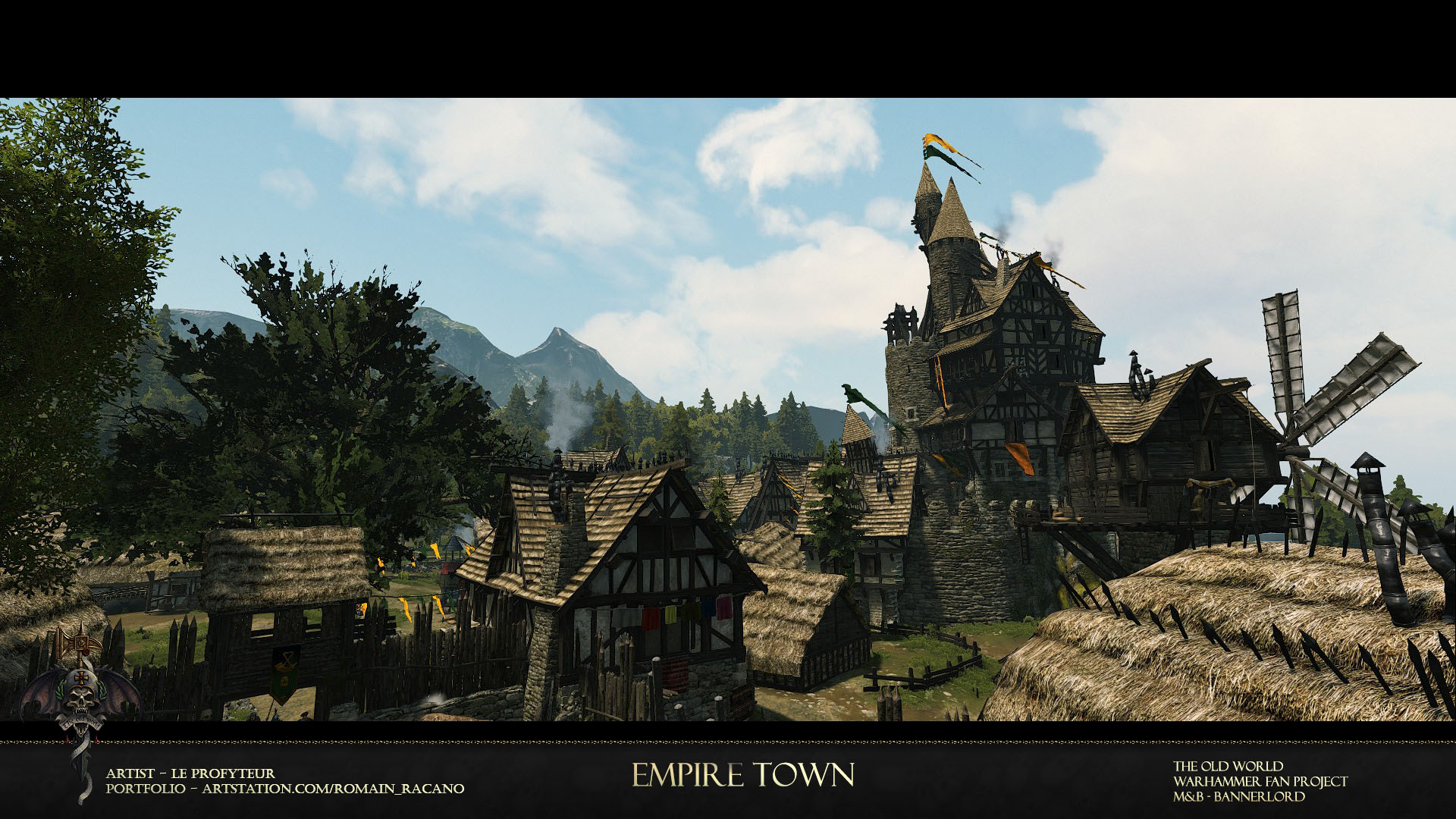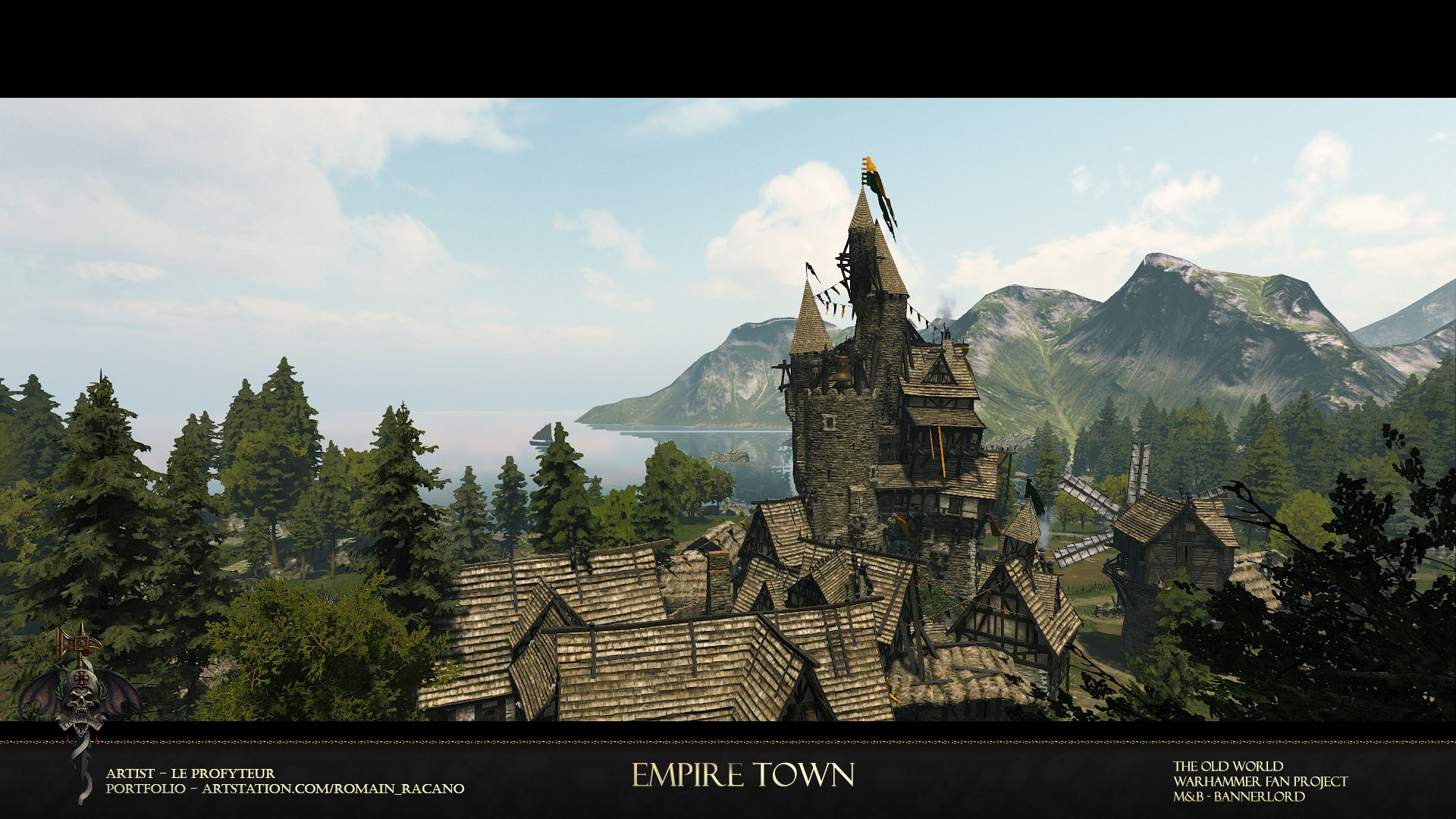 A new location to host battles of the living against the dead!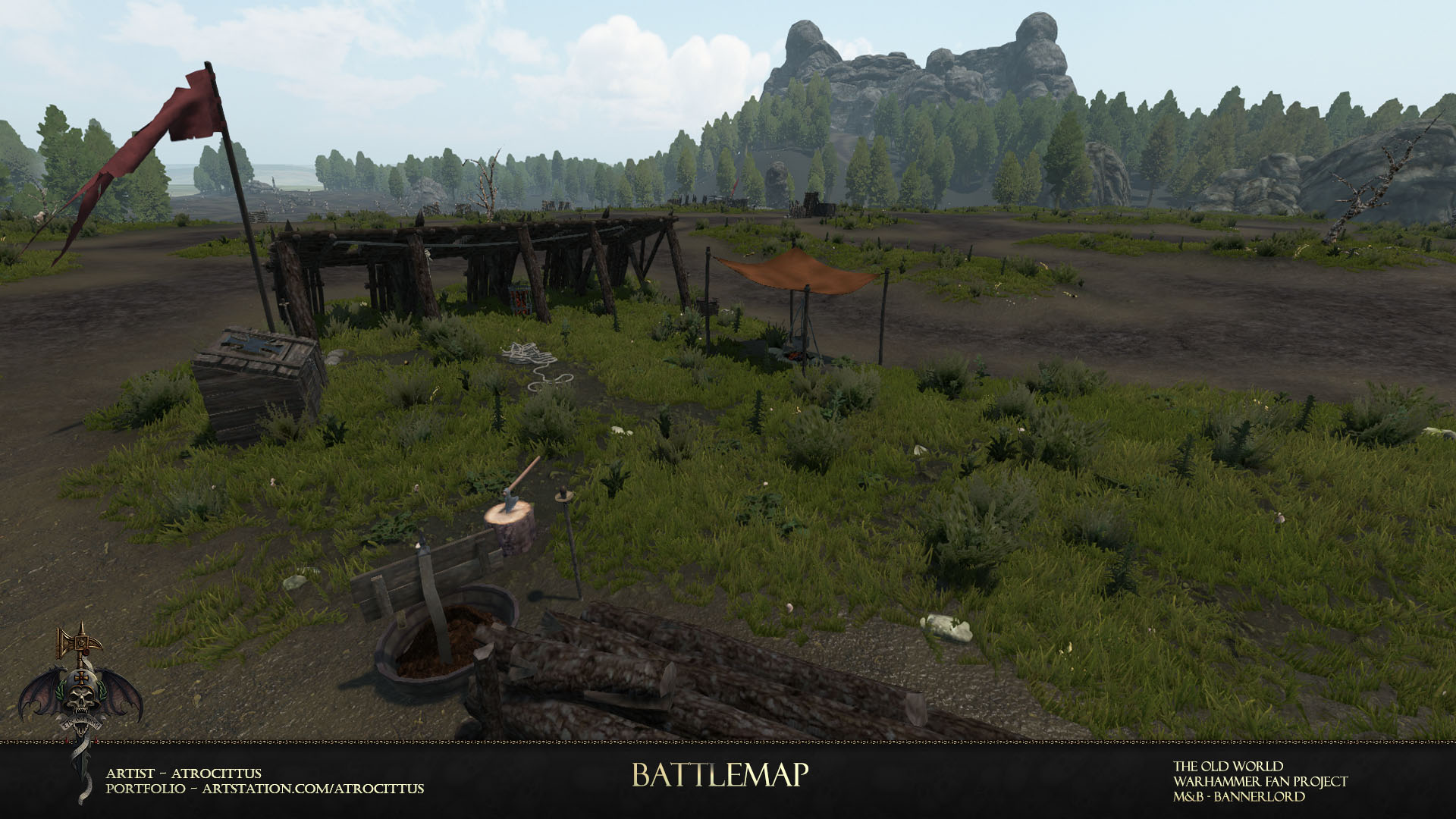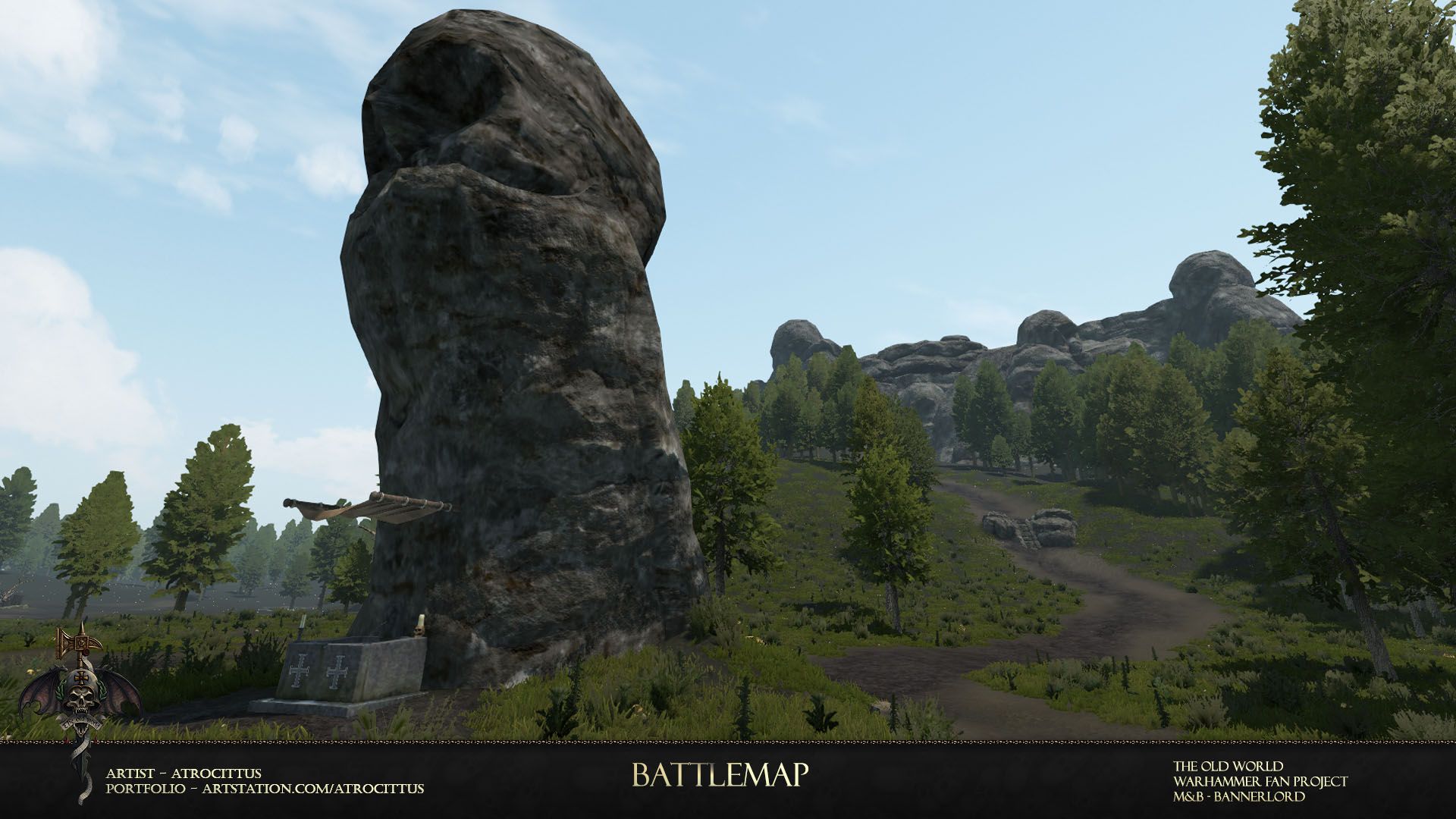 we also have some new vampire scenery to show off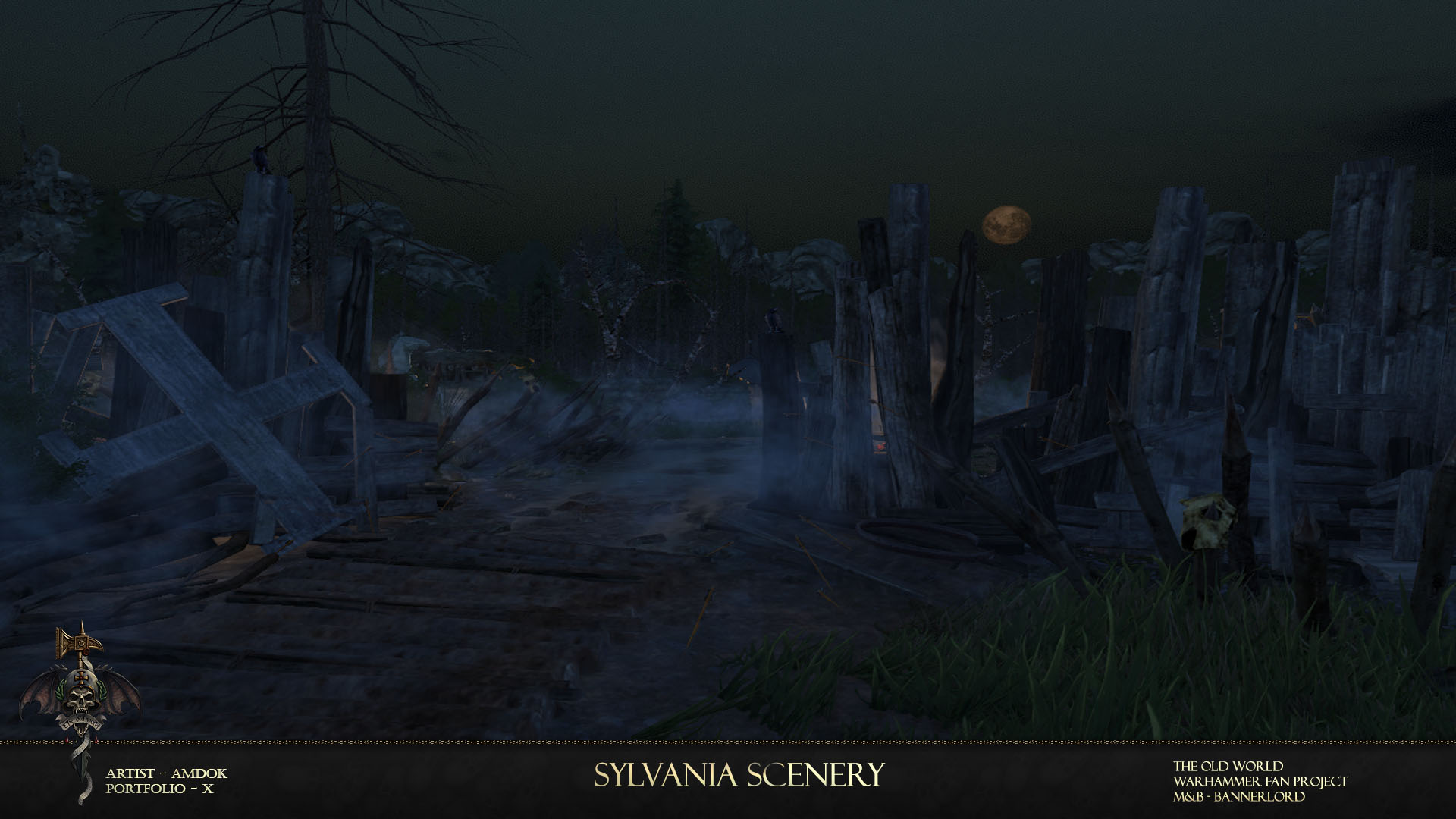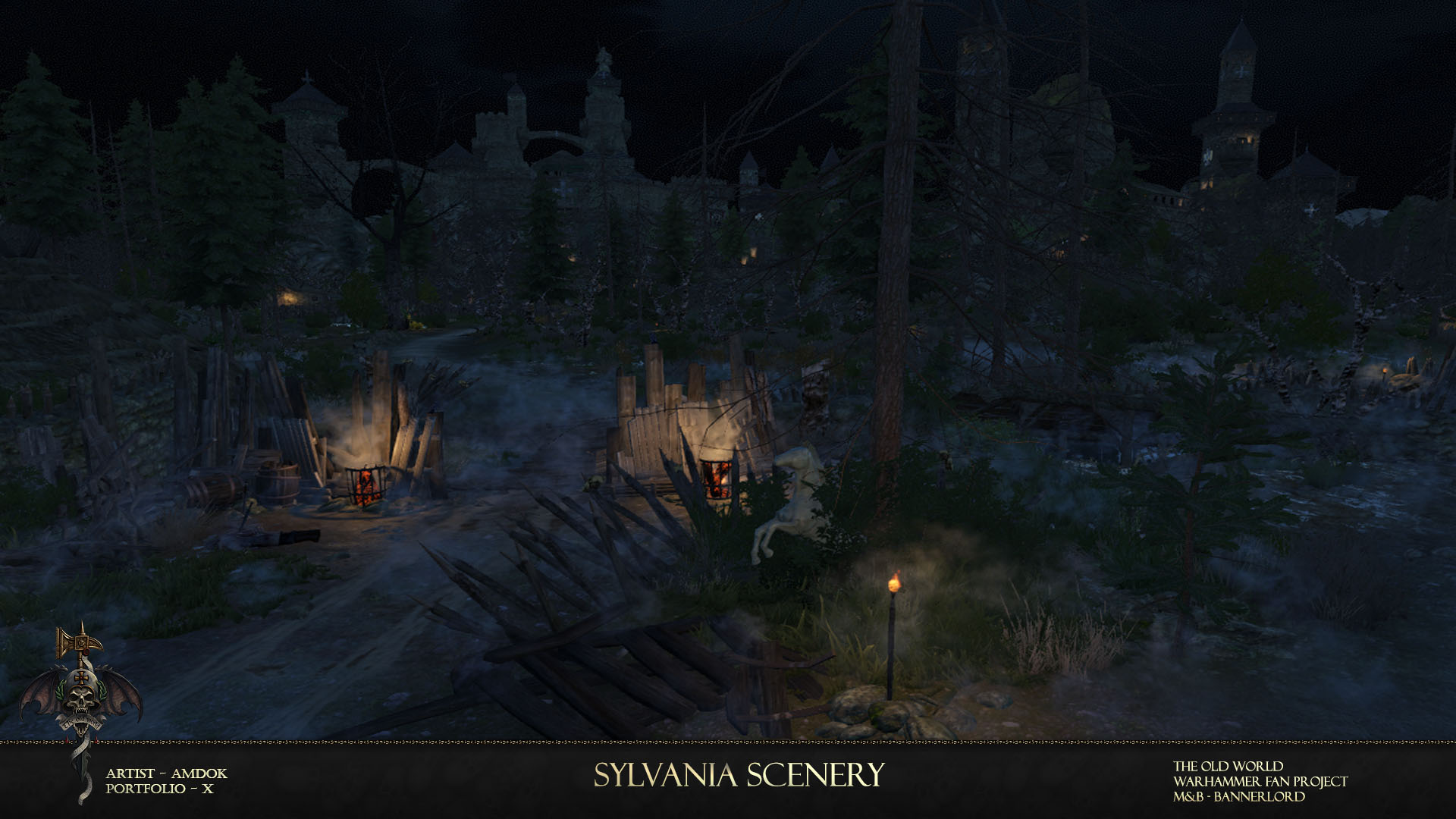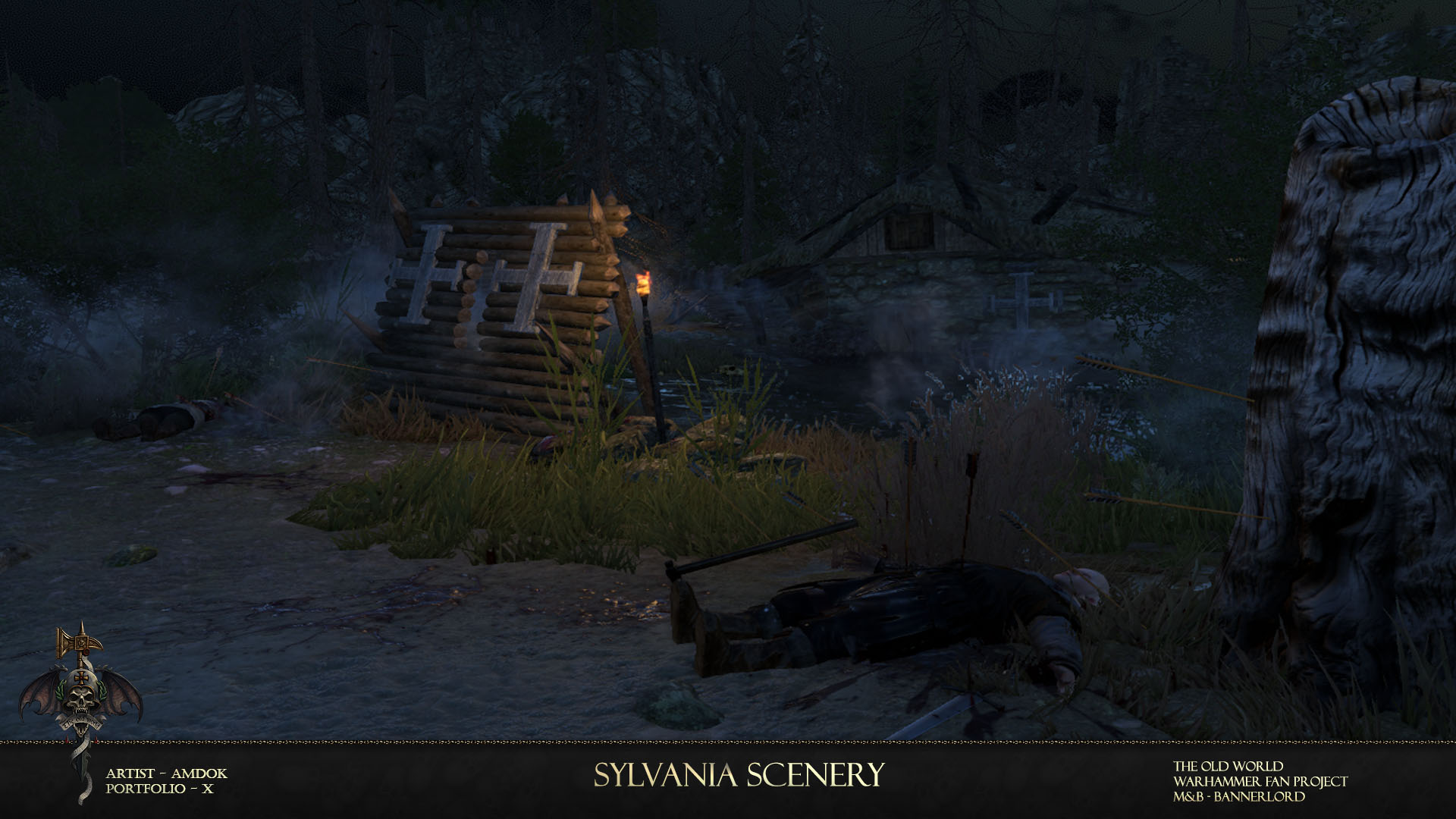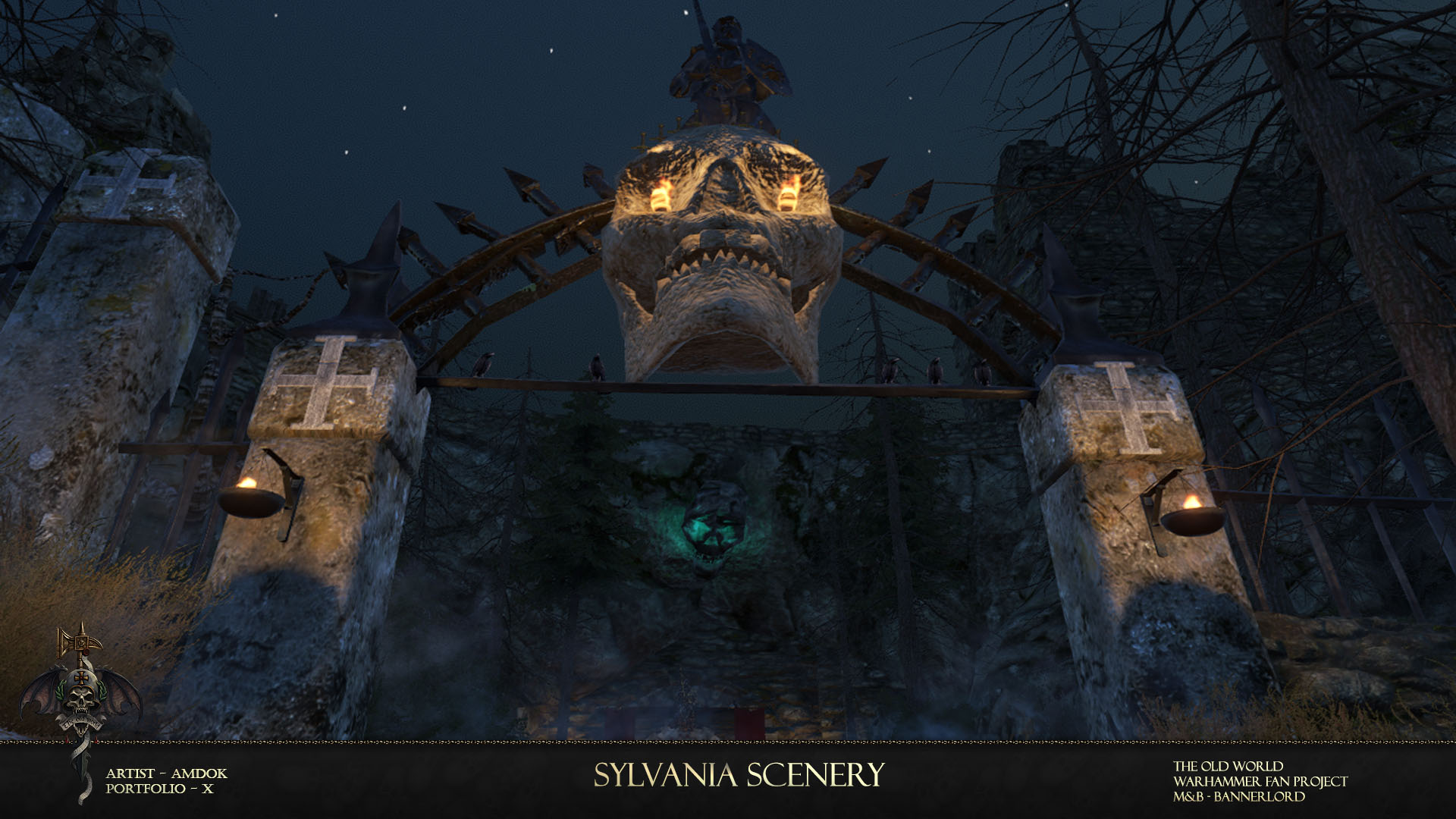 To top it all off we have a scenic vista for our menu!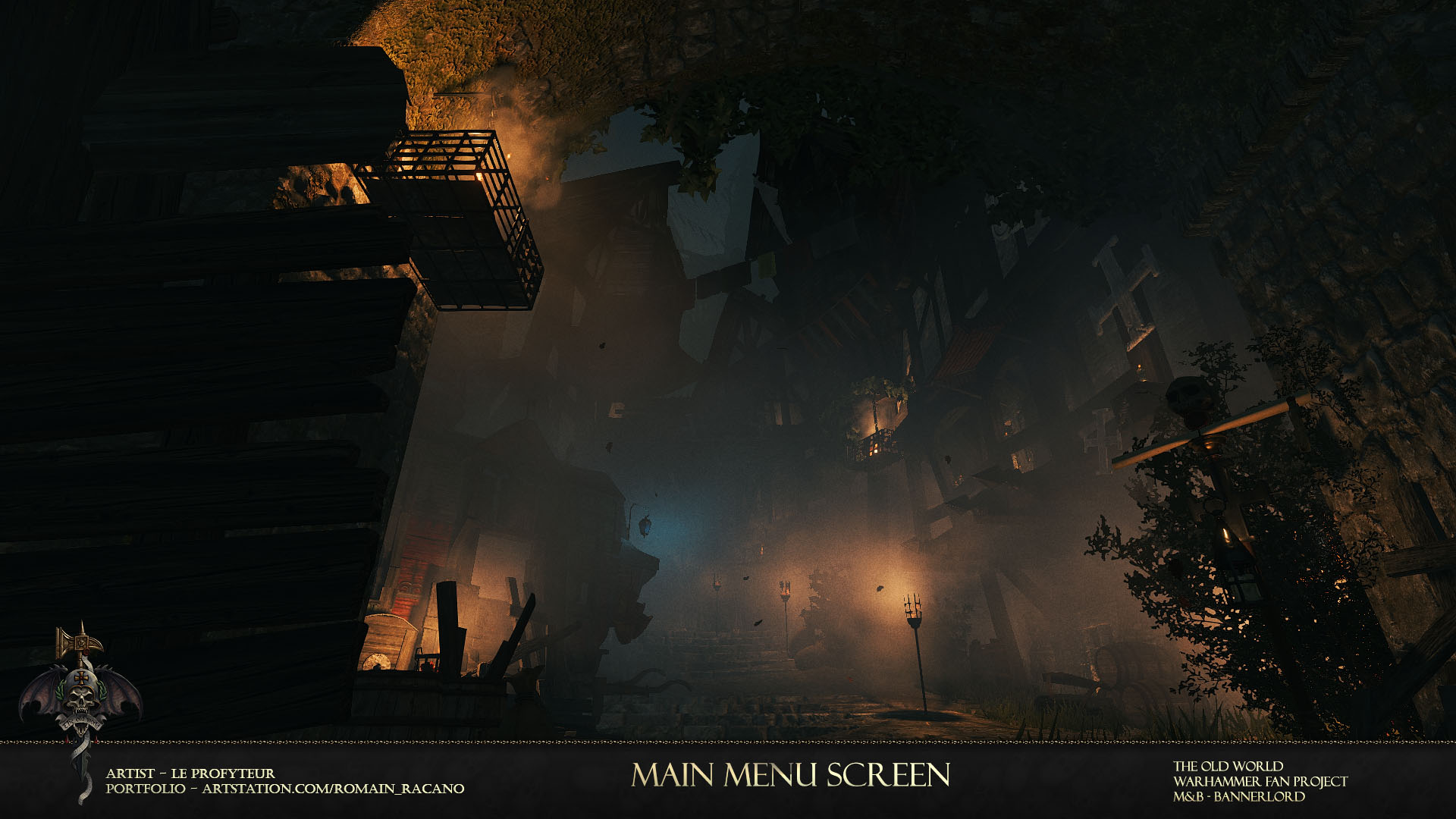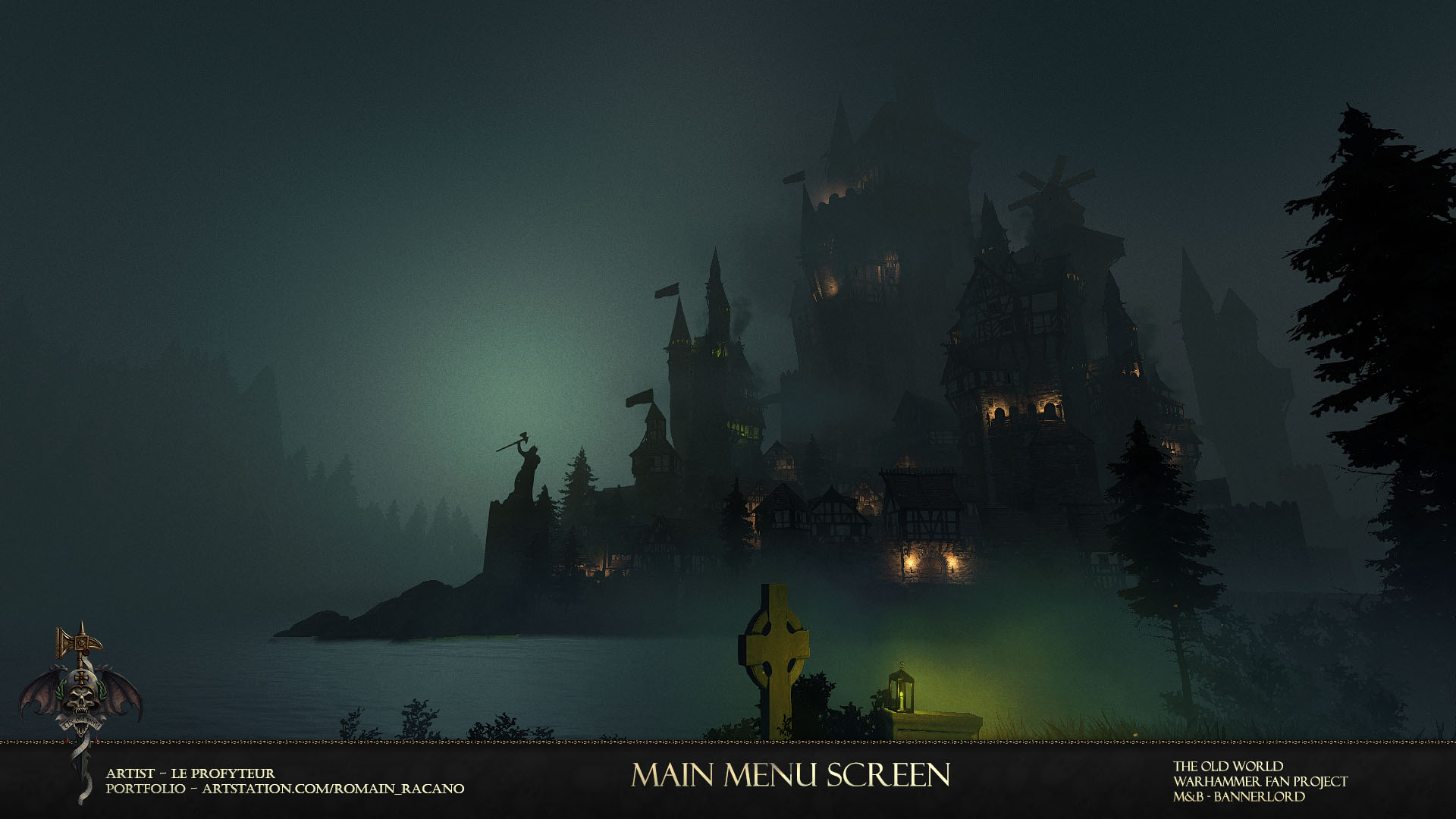 2D:
We also have plenty of exciting things to show from our 2D department!
Starting with Harry the Hammer! Dread for the unliving!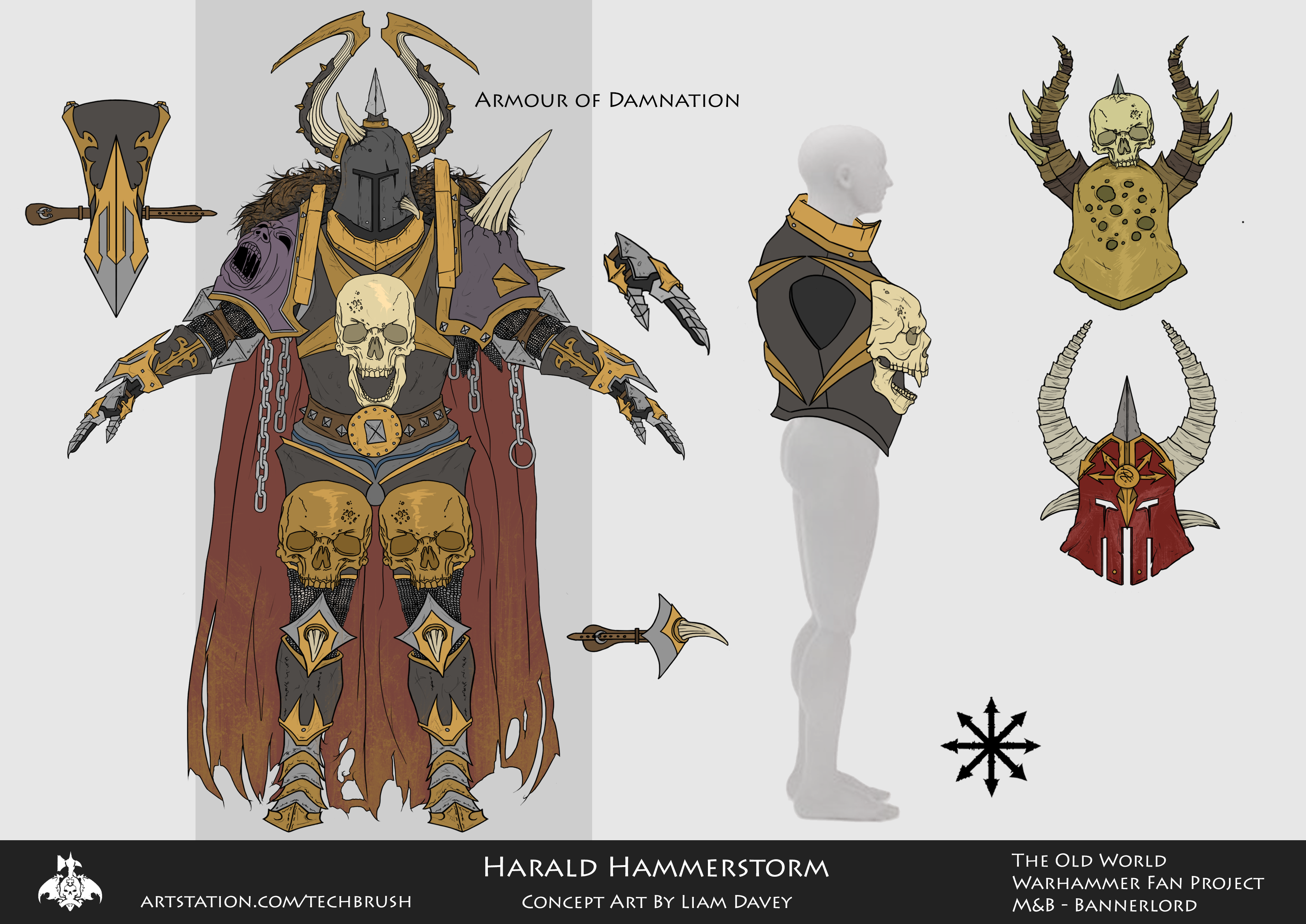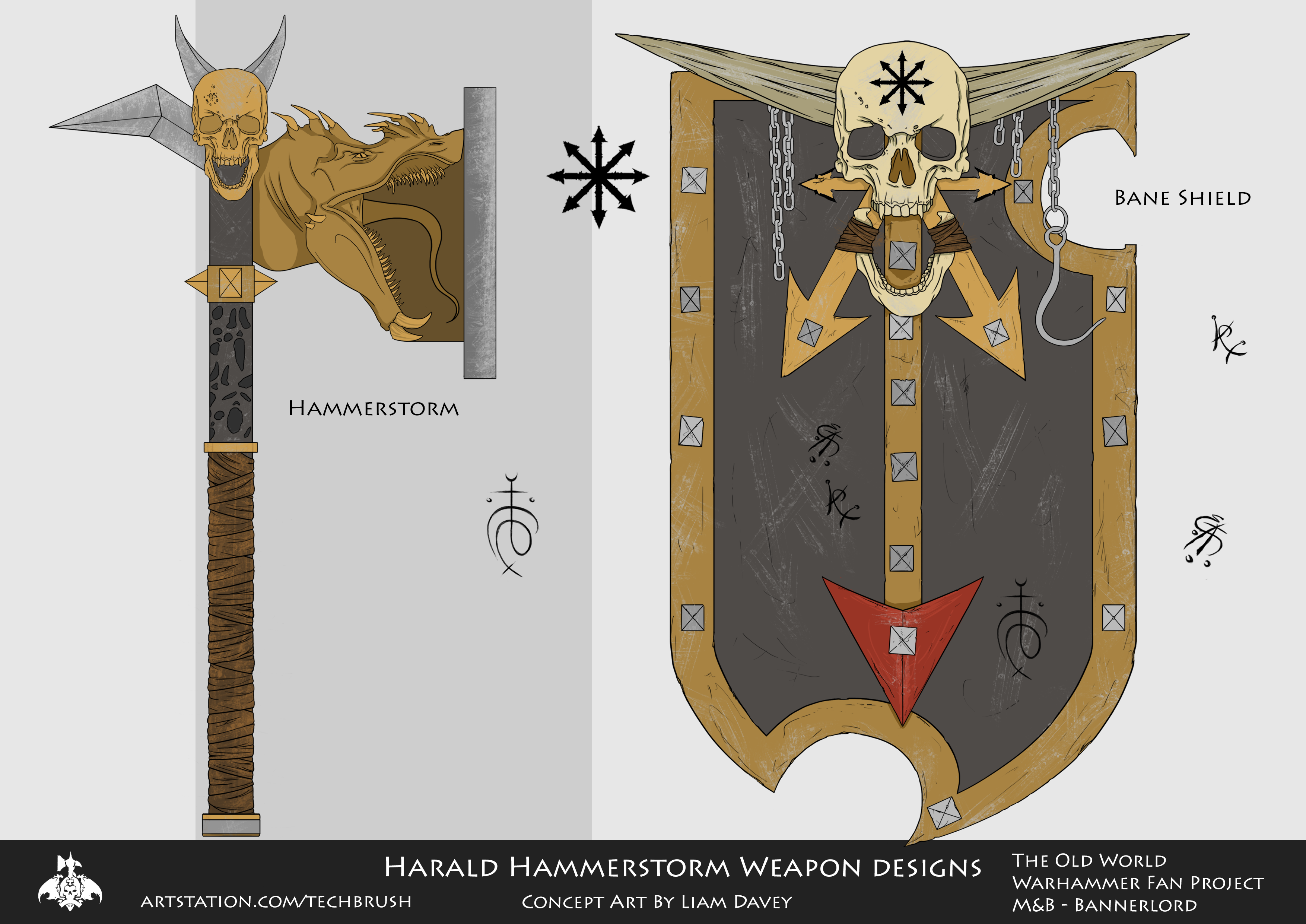 New concepts for the dread inspiring Hell Knights and their mighty steeds!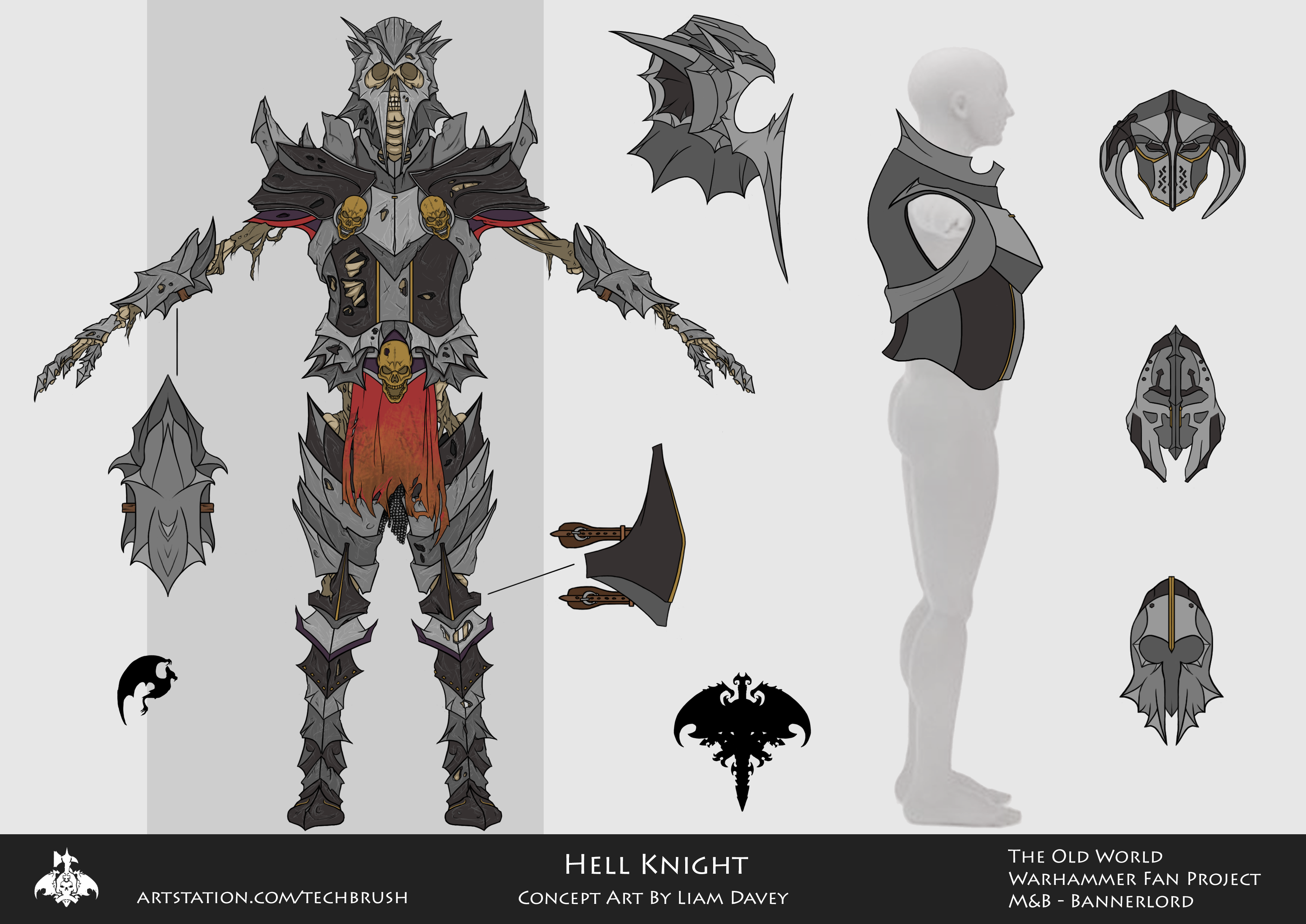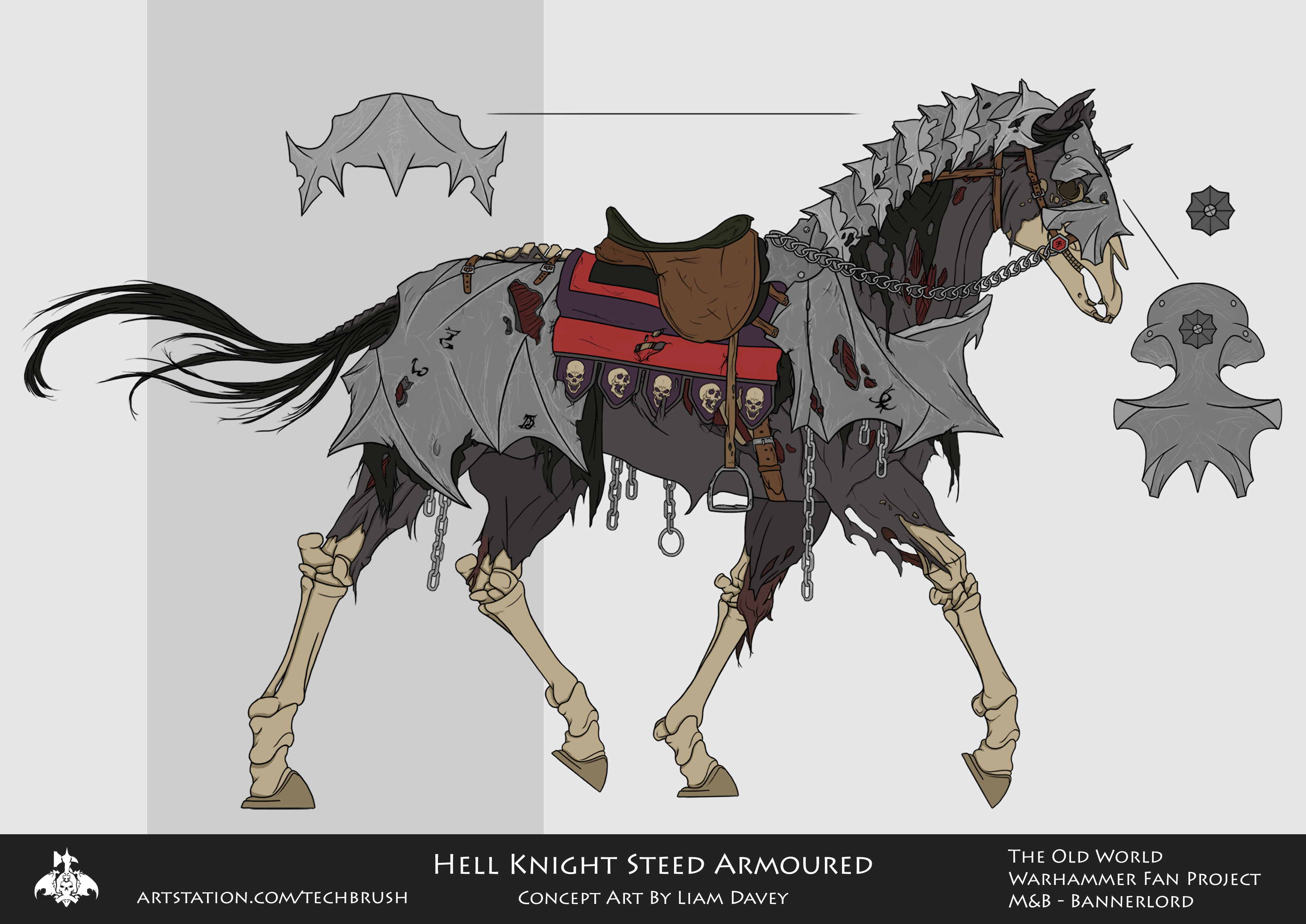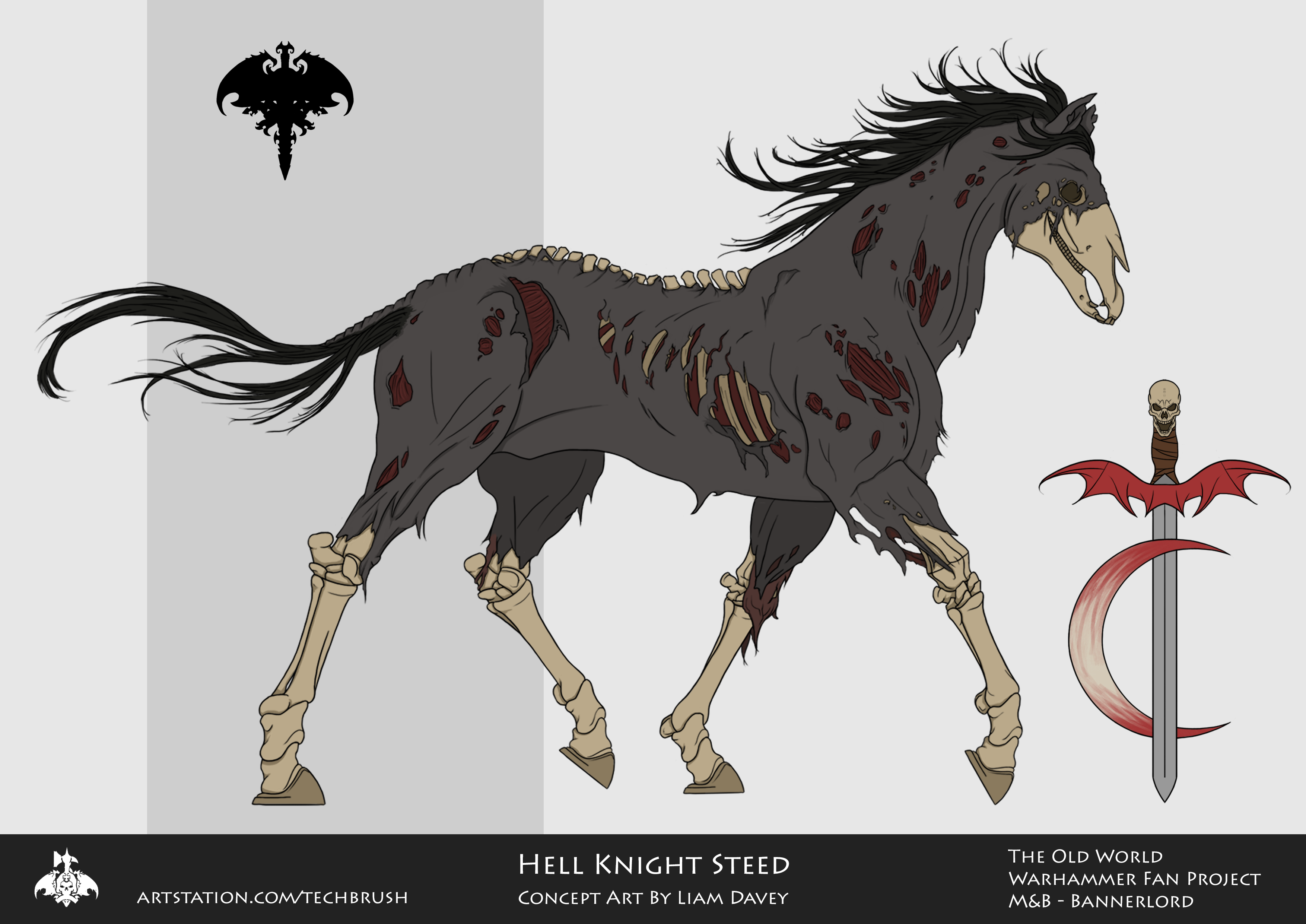 Some new additions to the Imperial arsenal, deadly swords.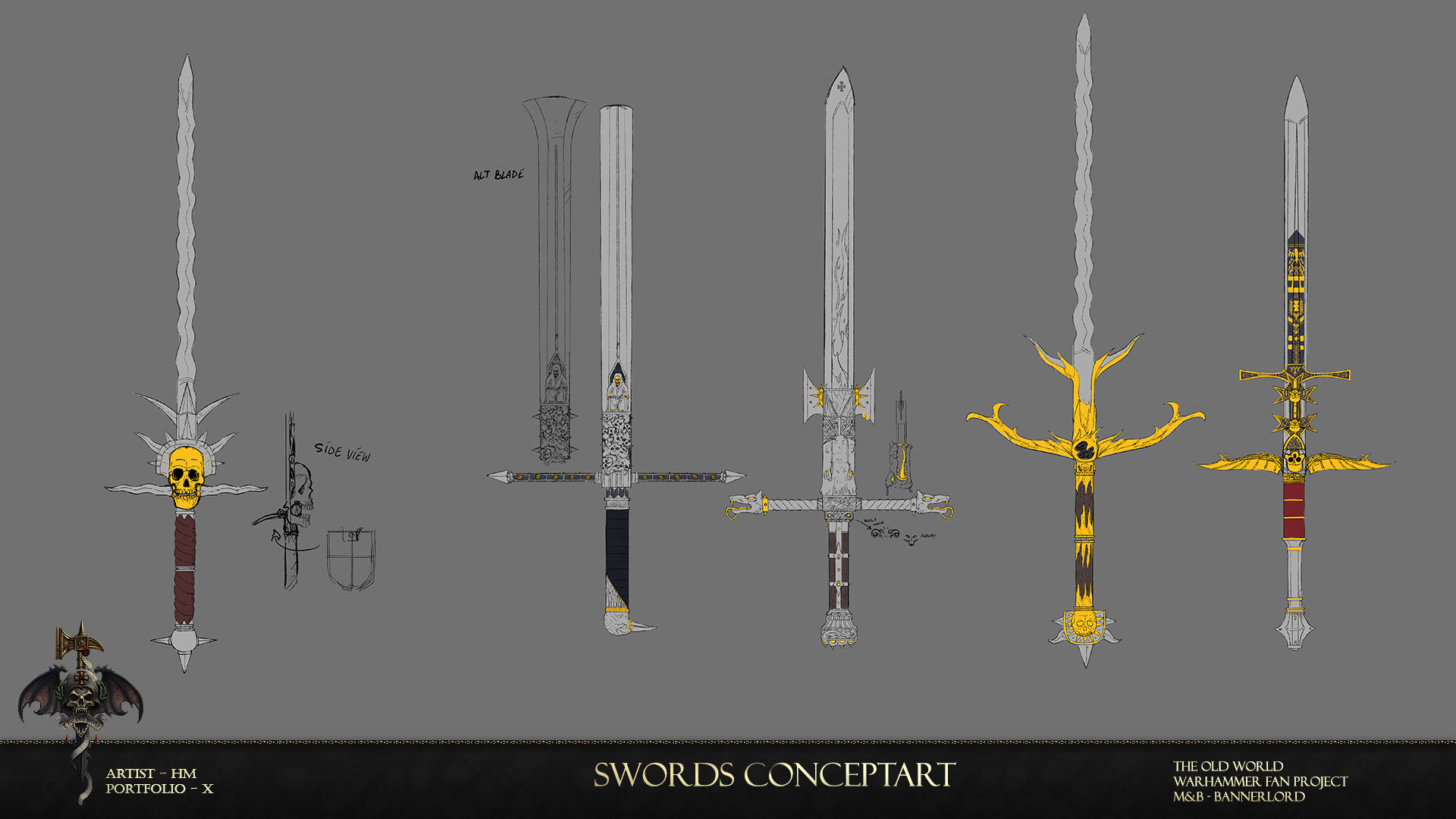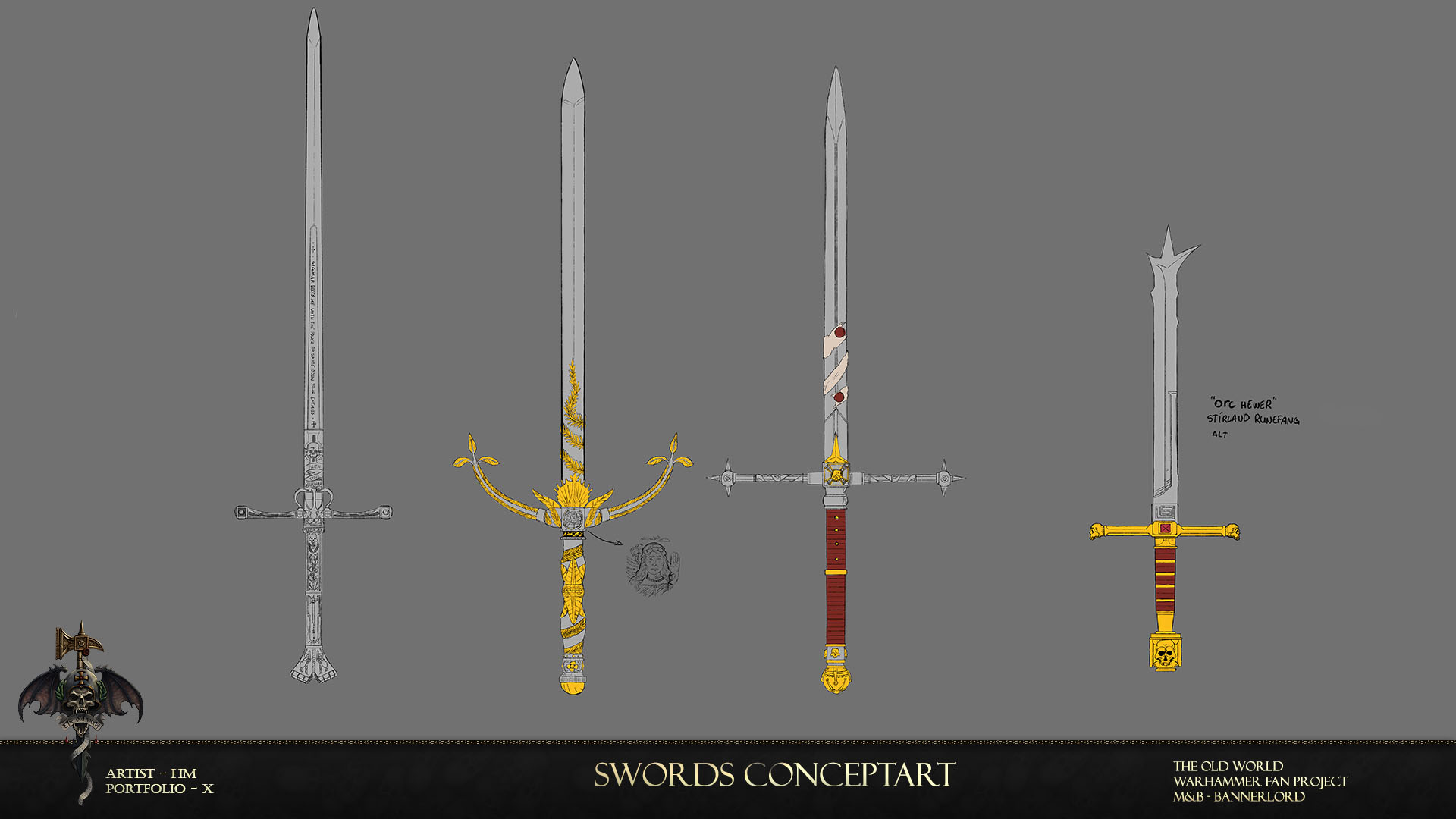 As well as a small preview of one of our UI concepts, a change to the players health bar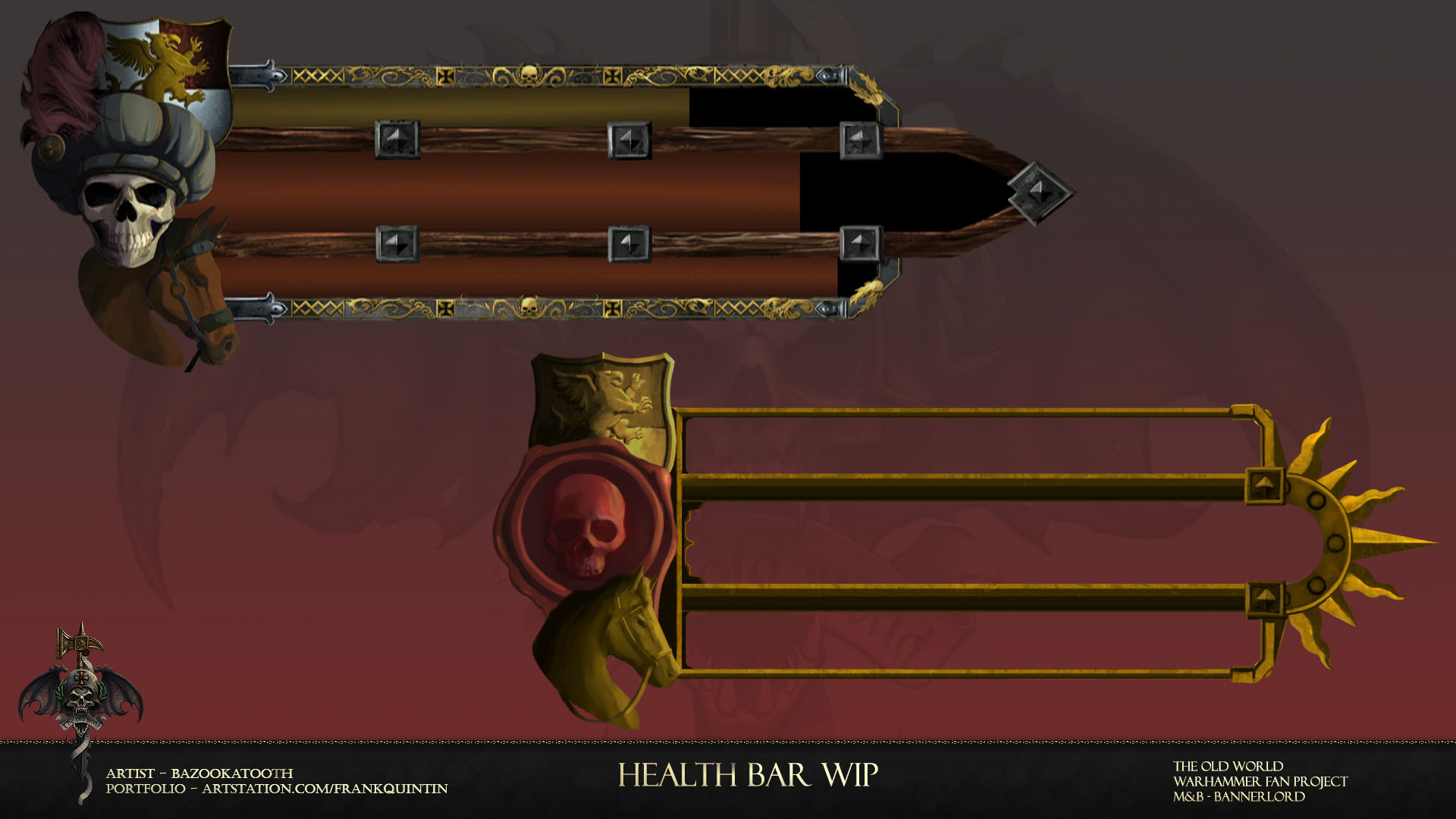 Voice Actors & Sound:
The voice actors are finalising the implementation of all Vampire Count voice lines, so players will be able to sound as grouchy as Mannfred!
Our main menu music is still ongoing and will be shown in a future update!
The focus is now on Empire voice lines!
Loremaster:
The loremasters have started breaking down the in-game quests! Using them to build our own versions! As well as written up concepts for player Companions, unique ones where possible, to be shown off in a later update!
We are still looking for Sound Engineers/Artists, 3D artists, Sceners and C# Coders. If you are interested in any of these roles, or any of the others, feel free to head over to our #applications channel on the discord! Everyone is completely welcome.