Greetings from the autumny north dear readers! August is almost over so it's time for a monthly update.
This time the top priority was addition of new content.
Lots of new Quests
During the past month 10 new quests were added into the game, bringing the total quest content to 42 quests. This also meant addition of several new locations into the game.
Several new quest-types were also implemented which should add nice variation and decrease the feel of forced quest grinding.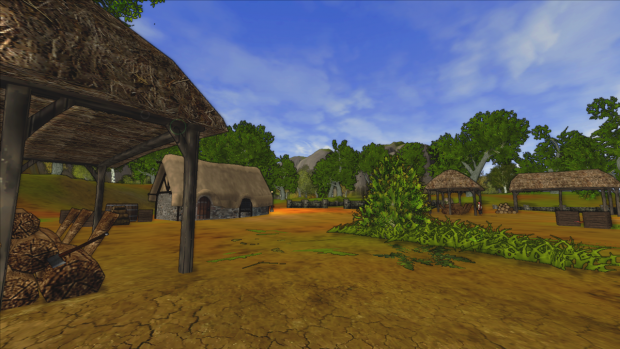 The plan was to add 30 new quests before the next Alpha test in January so still 20 more to go.
Kyrt Farmlands
Work on Kyrt Farmlands was also started. This region will be relatively big area surrounding the Town of Kyrt. There's lots of farm houses and also Small and Medium Land Lots for Player Houses - a good location to set a store.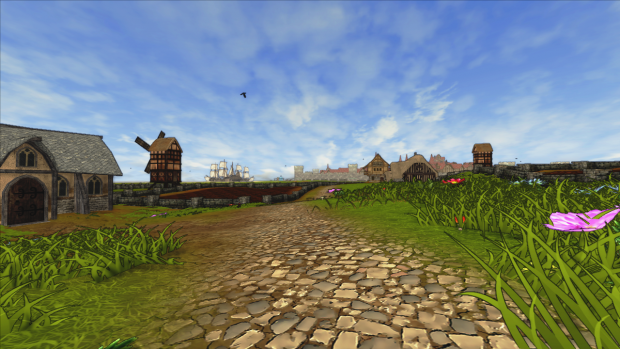 Oculus Rift DK2 support
The Oculus Rift DK2 support was finished to some degree. Currently Gekkeiju Online requires the Oculus Rift to be used in Extended-mode. This allows the game to be played in windowed mode in the primary display, and Alt+Enter will make the game go fullscreen to monitor 2 which in this case will be the Oculus Rift.
The downside with this approach for now is that to get the best VR-resolution, the primary display should be able to use the same resolution in windowed as the Oculus Rift in fullscreen - so at least 1920x1080 in Windowed-mode.
It's very likely that later on the login screen and character creation/selection will also be implemented in VR-mode so players will be able to start the game in VR-mode without actually having to switch to non-VR mode.
Another downside seems to be that the outlines and SSAO-effect suffer from slight artifacts in VR-mode. You may see the effects differently between eyes. Due to this reason it's probably best to turn those 2 effects off for the VR-mode.
World Map
World Map-support was also added to the game. The map-window will show map of the current region, and later on it'll be possible to zoom out all the way to the map of the whole realm.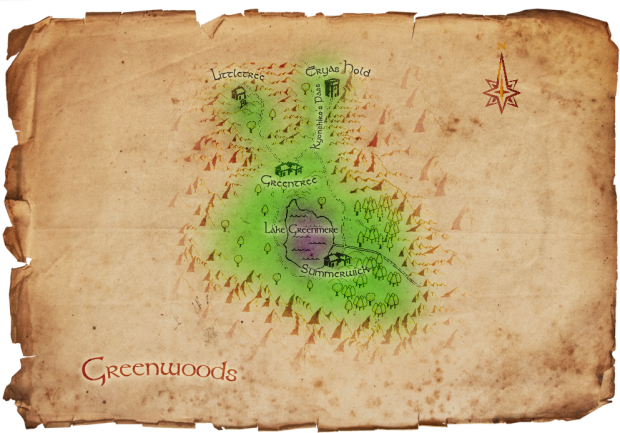 So far only the Greenwoods-region map has been added but the New Empire's map will likely get in as soon as more content gets added.
The map will also later on show locations of party members so it'll be easier to find out where everyone is.
What's next?
Next additions are likely going to be even more quests as soon as the Kyrt Farmlands get enough buildings to host some NPCs.
The Oculus Rift-mode's user interface may also get a facelift at some point since I learned some new tricks during the Ludum Dare #30.
Thanks for reading and stay tuned!