Greetings Xalenians! It's time for the first update of the year!
The past month was really busy with the public alpha test last weekend but some new features also got added.
Alpha Weekend results
The Public Alpha weekend went really well and the results were beyond expectations.
Players seemed to enjoy the musical instrument system probably the most once again with some players holding over 4 hours long musical concert. The new crafting-system also seemed to receive good feedback.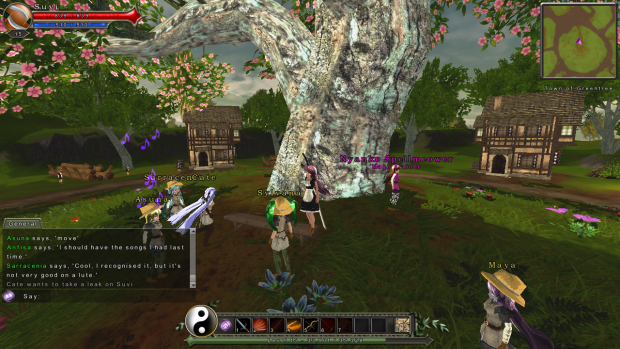 Lots of bugs were written down as well and will be worked out during the next months.
Huge thank you to all the testers!
Chat size adjustments
Several players asked already during the previous test but now also during this one that the chatbox size should be adjustable.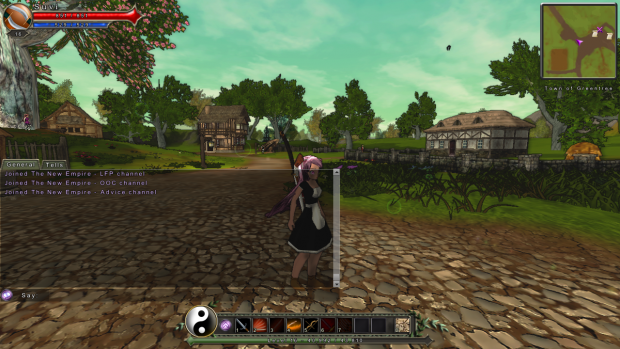 This change was added already during the alpha test weekend. It's now possible to resize the chatbox to quite huge size.
Sewer dungeon
The work on a new sewer-type dungeon started as well. The dungeon will likely be placed under the city of Kyrt. It'll be public-type dungeon so not instanced.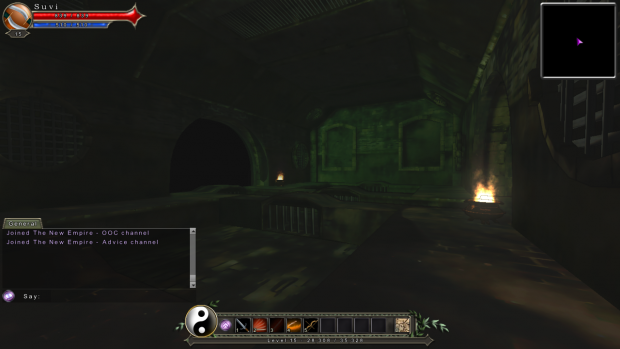 The plan is that the dungeon will include several boss monsters as well as a possible entrance to the first raid instance dungeon.
Vendor updates
The NPC vendors got slight updates. It's now possible to sell items by right clicking them in inventory while the shop dialog is open.
The shop dialog will also now always ask the quantity to be sold when selling a stack of items.
More resources
The amount of resource nodes around the Greenwoods starter region was increased a lot. This should make it somewhat easier for new players to gather resources for crafting.
What's next?
The next thing will likely be to first work out most of the bugs that were found during the alpha test.
Once bugs are out of the way, the development will continue on trading-functionality as well as adding buyback-option to npc vendors.
Work will also resume on the sewer dungeon to include it in game as soon as possible.
Thanks for reading and stay tuned!