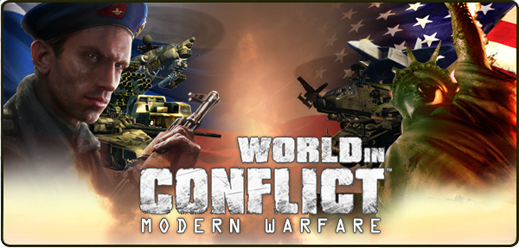 February Progress Update
Remember, you can still find a guide on installing the Open Beta here
We're pleased to announce major progress in mod development. Here are some major developments to report as we head into new year.
Release Scheduling
We recognize that our loyal community had waited far too long for a new version of our mod. The main reason was that we initially under-estimated the amount of work we'd be undertaking given our limited time and resources available.
Initially, MW Mod 2.0 final version was supposed to be pretty much same as Open Beta 4 with some balancing changes, but it ended up being practically a new game environment. Due to this and schedule overruns we've had, we decided it will take longer to finalize the mod into the final version status than we had anticipated.
So to address this, we're announcing that we will be releasing one extra version of Open Beta, called Beta 5 in the coming month or two. The Beta 5 will contain stable release of everything we have developed-to-date for you to play on. Then after that, we will finalize our art content into professional format (proper textures, animations and such) and release the final 2.0 version after Beta 5.
So do expect some form of official Beta update before Spring time. We've already started regression and stability tests to prepare for public distribution.
New Tutorials In Preparation for Beta 5
Given the extent of changes that are coming with upcoming Beta 5 and the final version of our mod, we've started working on writing tutorials to get you prepared for the new gameplay model you will be facing.
Here are the tutorials we have completed to date. We will continue to complete more tutorials in the coming weeks.
New Developments in Missiles and Rocketry
We have finished the projectile system art work for P-800 Yakhont/BrahMos cruise missile for Russian faction. You can see demo video here:
Apache Leading the Way in Network Centric Warfare
We have implemented data-sharing model that allows two air players to co-op play in a hunter-killer formation using Apaches in game. This is the first implementation of Network Centric Warfare programming in WiC after the Heavy SAM's integrated air defense system.
Overall Progress
Overall, the progress is close to 90% completion toward Beta 5 release. A lot of work being done in conjunction with development is stability testing by our Q/A team players, where we are continuing to hunt down for bugs and potential stability problems. Also there will be 4 new maps introduced by Beta 5, making there 8 in total.
We will follow up with additional updates soon. In the meantime, keep the word spreading and if you use Facebook, be sure to "Like" us at www.wicmwmod.com!