Welcome to the September 2020 Progress Report. An amazing month for the mod, with many milestones reached.
NEW FACTION
As of a few days ago, a brand new faction has been introduced to Galactic Legacy; Infinities. The infinities faction will feature characters in non-canon works of star wars, such as Lord Starkiller, among others. Additionally, characters featured in the Extended Endings (such as Ghost Qui-Gon Jinn and Crazed Darth Sidious) will be featured.
NPC MENU
The NPC Menu is 100% completed. Save for 1 code change that will be implemented. The NPC Menu will feature customizations never seen before in any Jedi Academy mod. You'll be able to select initial behavior, such as force immunity, playing dead, standing at ease, sitting on a chair, and more.
You will have full access to any model's customization, allowing you to take full advantage of customizing any NPC with a customizable model, making them appear as whatever you'd like with what's provided to you.
A popular request often asked for is the ability to customize NPC health. You will be able to select that too with preset values ranging from 10 hp all the way to 10,000 hp.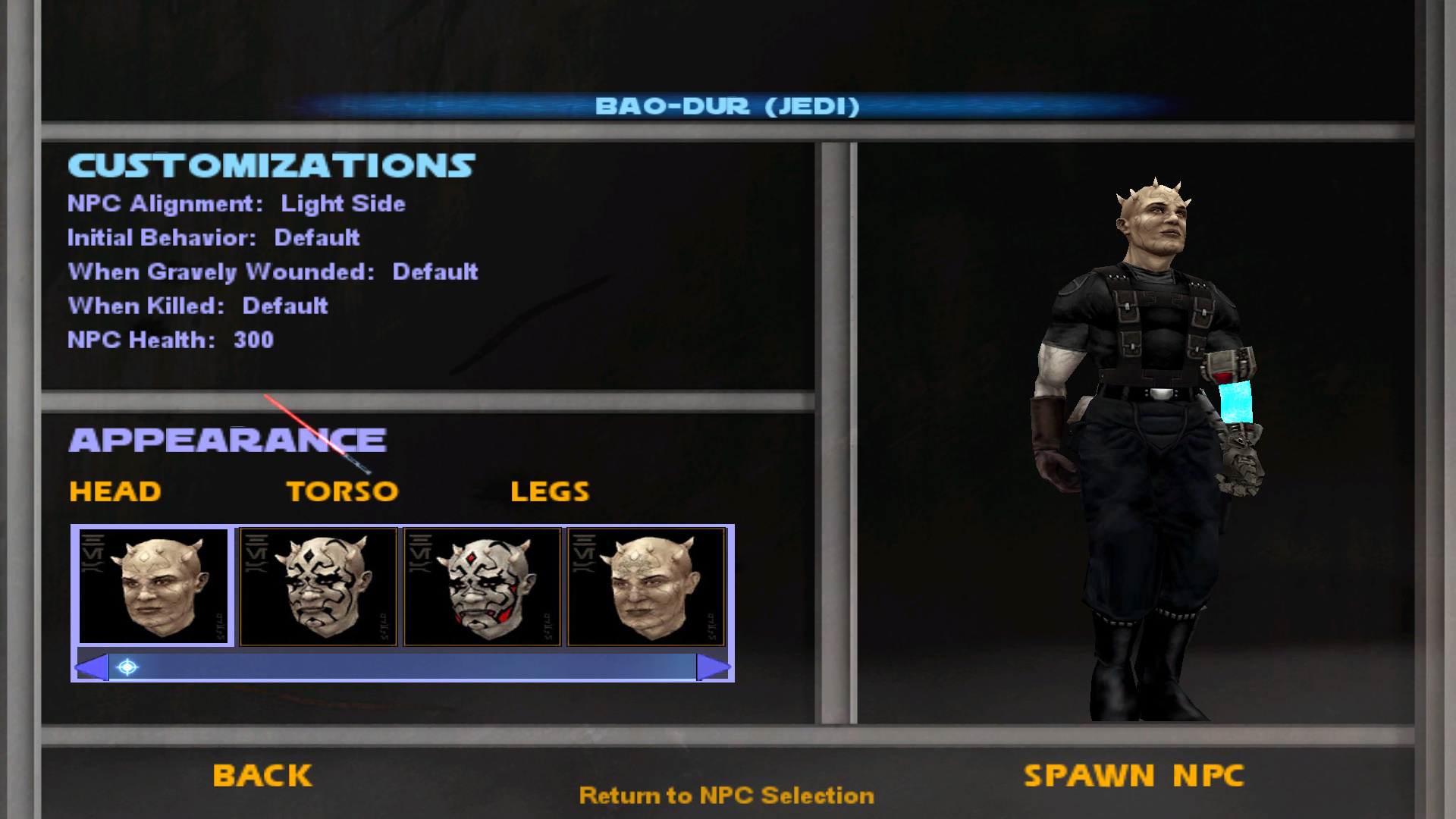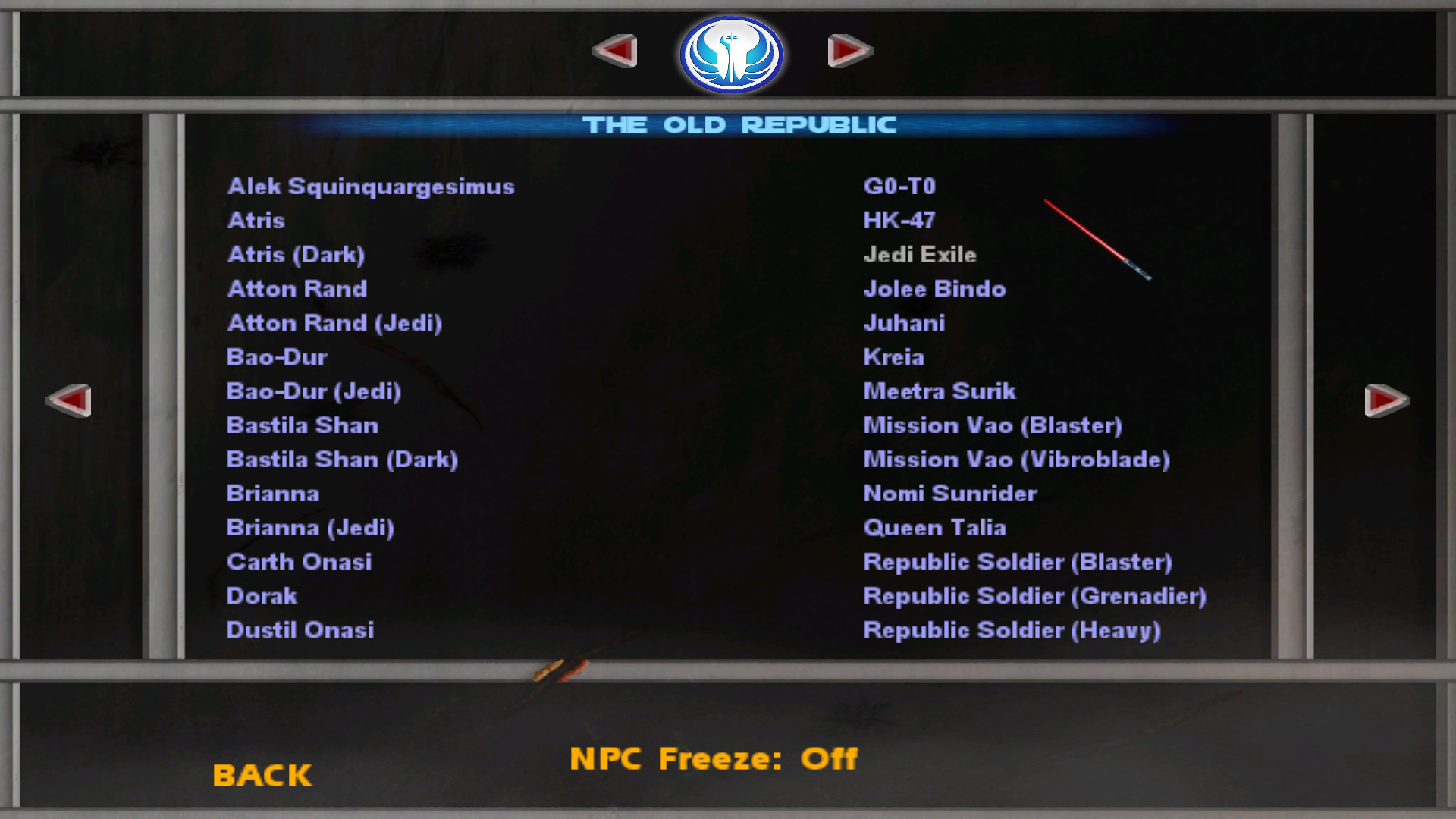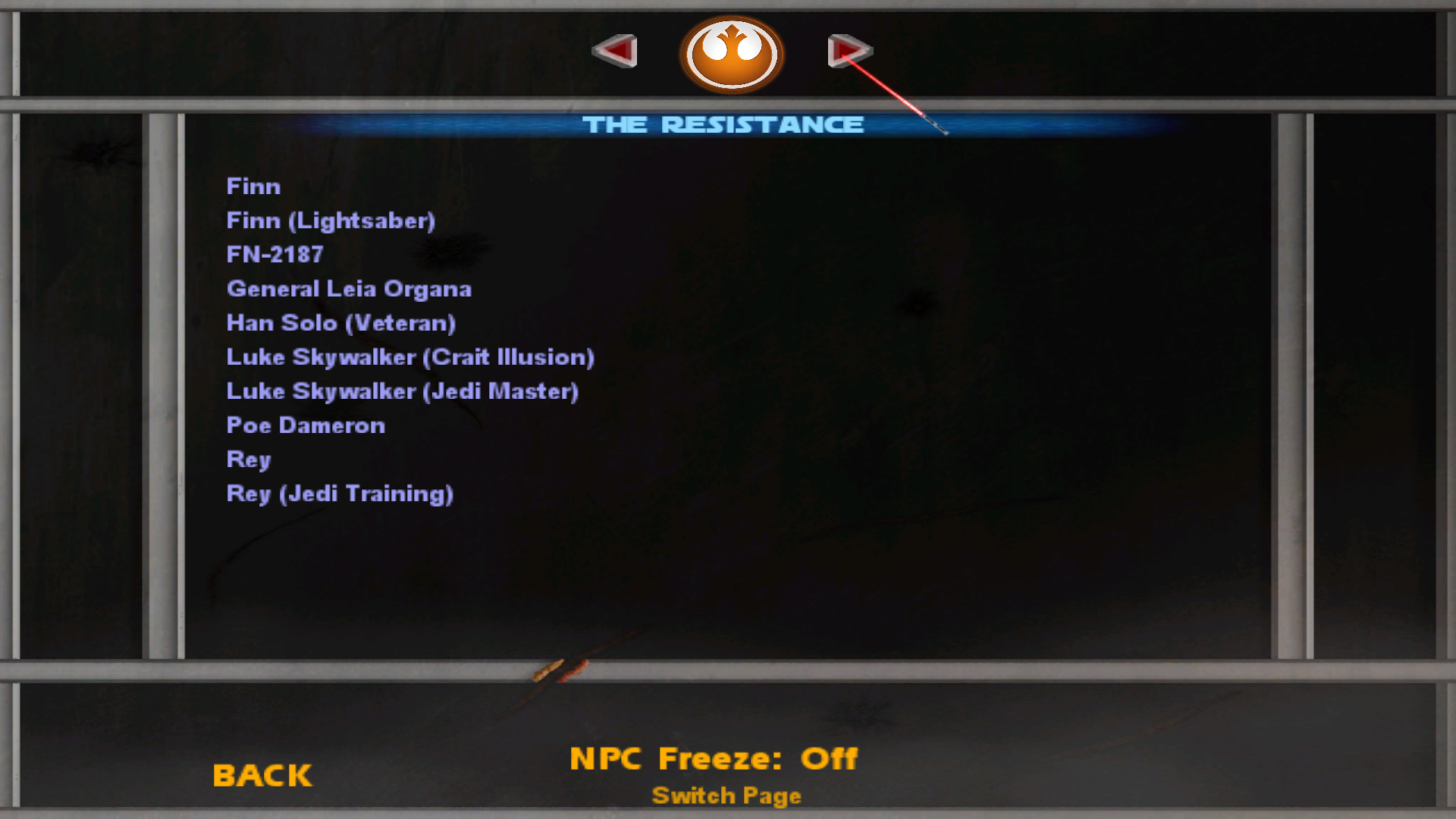 HOW MUCH CONTROL IS POSSIBLE?
This screenshot was taken solely with the use of the new NPC system, no scripts were used.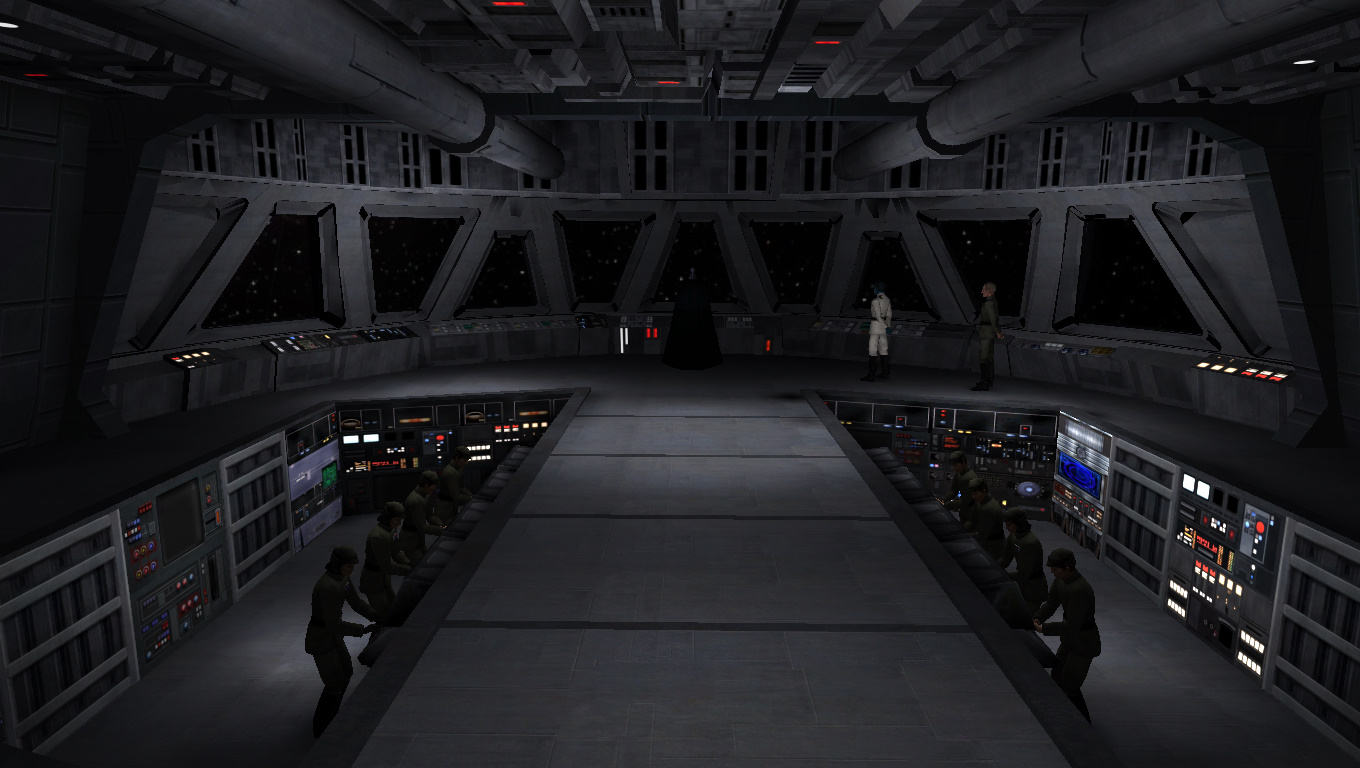 DARTH MAUL'S EXTENDED ENDING
As of this report, Darth Maul's extended ending is approximately 75% completed, with the overall story being split into 9 parts. While the ending will have 9 different maps, it will be a relatively even 50/50 split between gameplay levels and cutscene levels.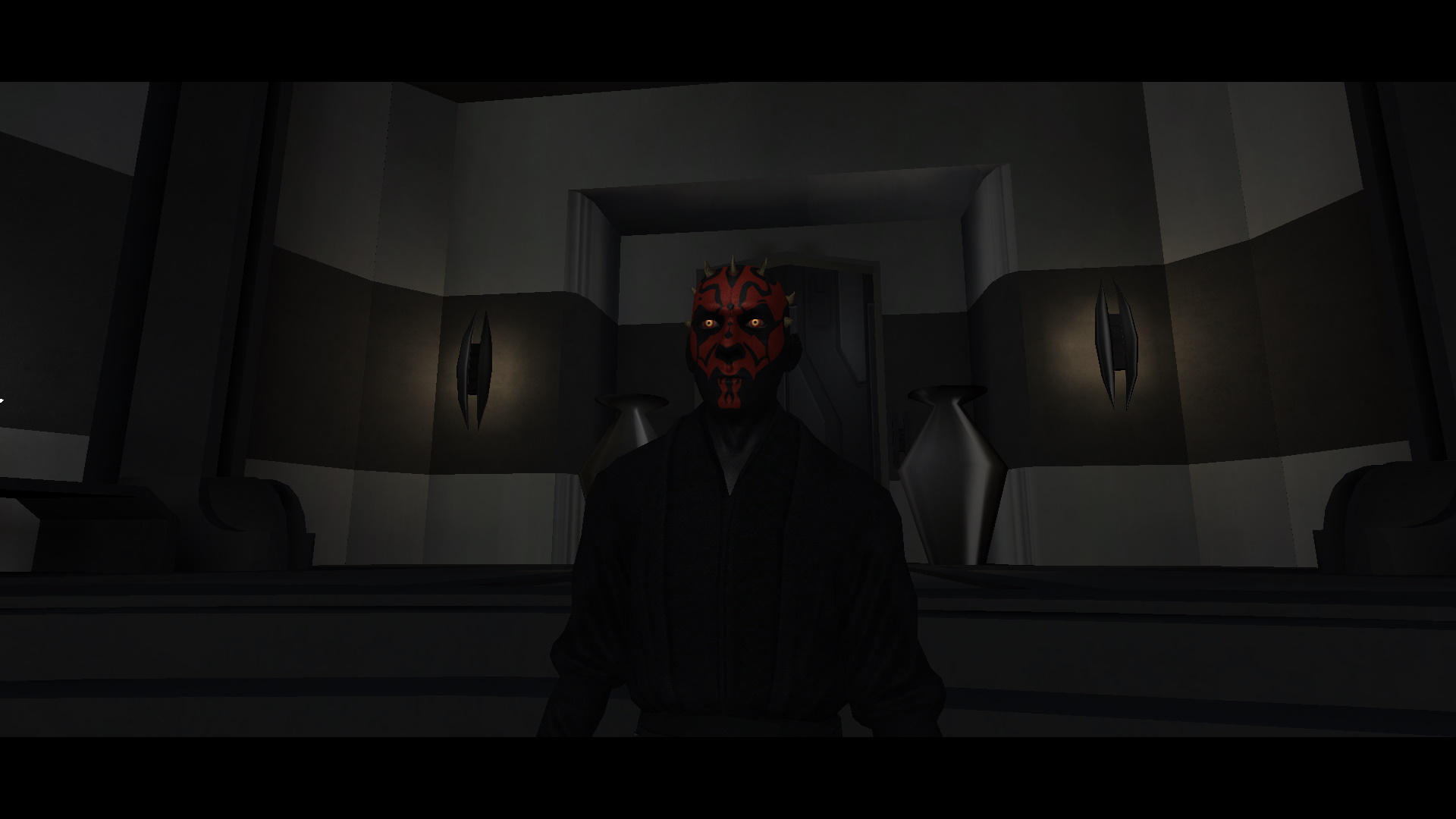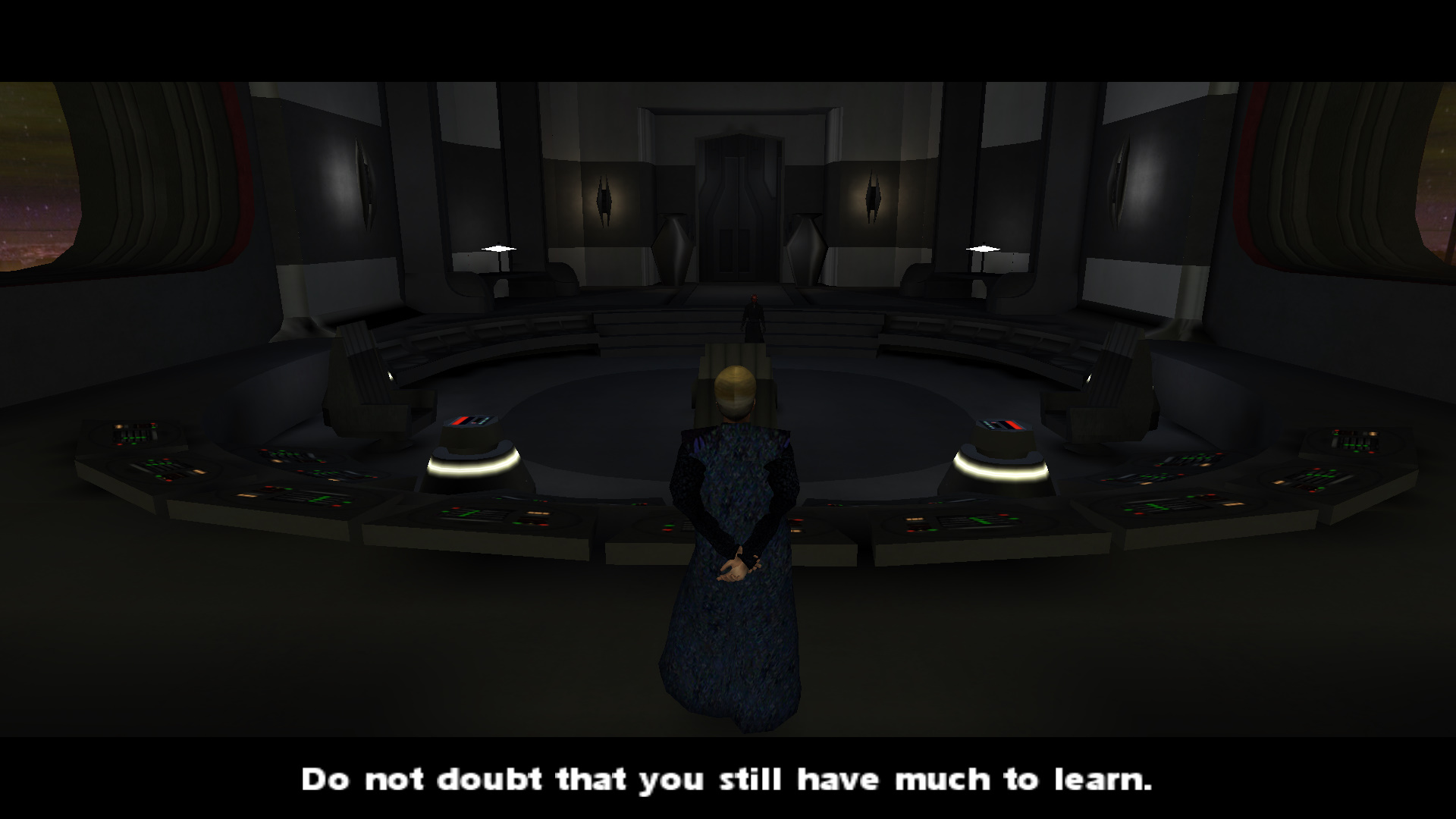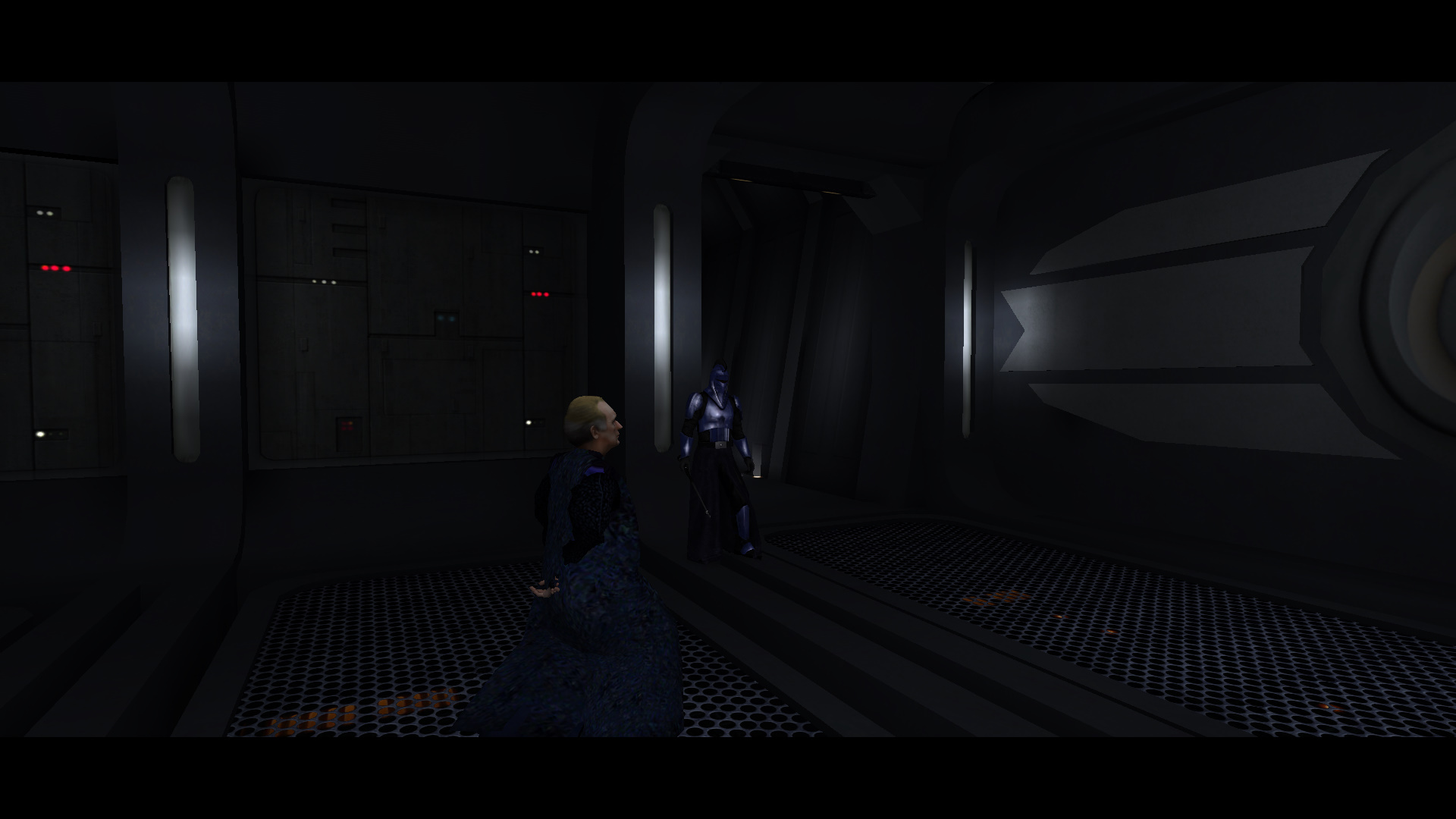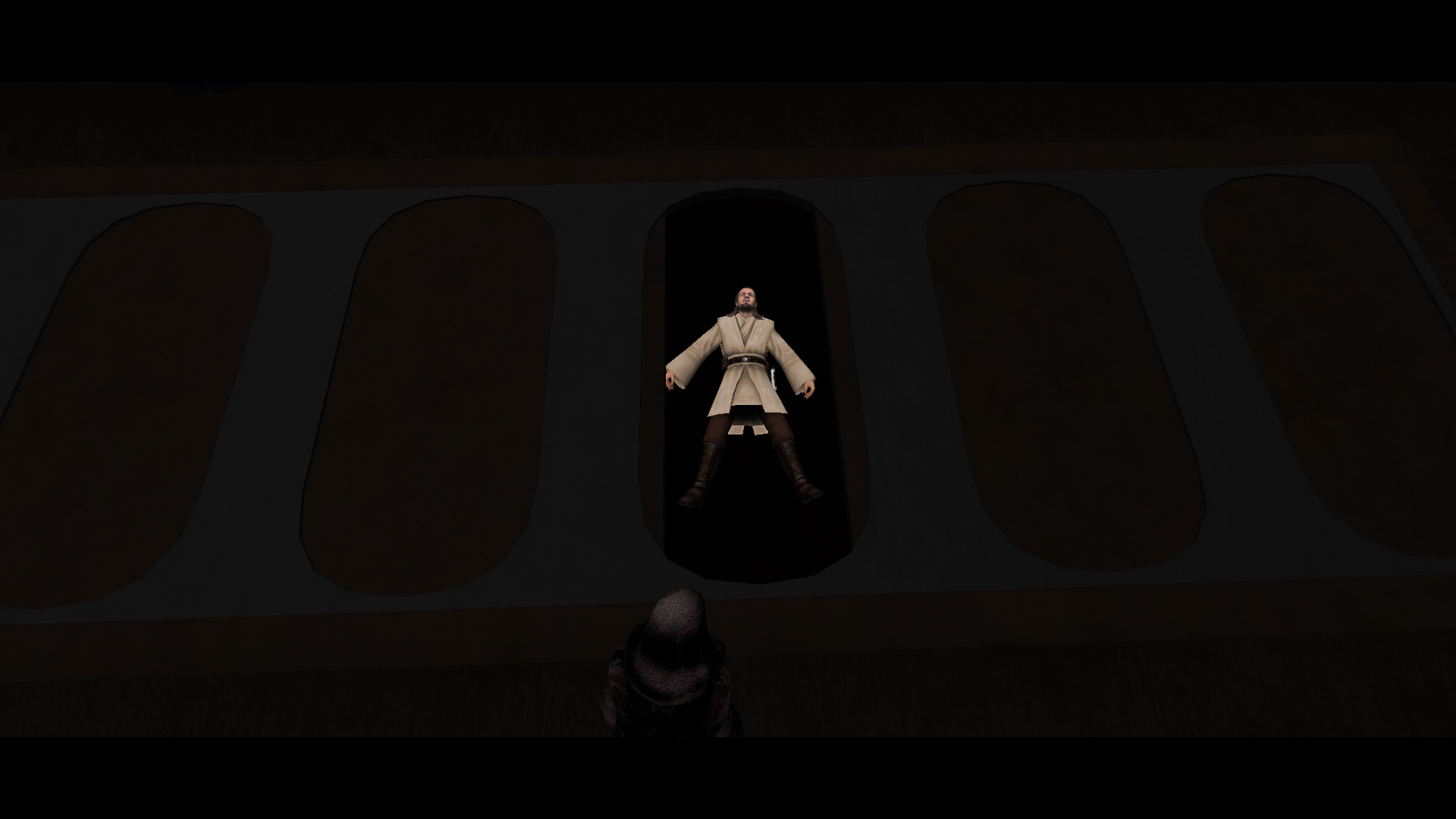 CONCLUSION
A great month, will more milestones reached. Next month we hope to complete character selection and Maul's extended ending.
Thank you for following the development of Star Wars: Galactic Legacy, and may the Force be with you.