Hello everyone, thanks for sticking with us for so long. I decided to mix this MPR up a bit and have a few extra screen shots since we were late this month, D: I only have one shot from the mall as it is really the only area that is close to viewable at the moment.
I also changed a few things in the Underground map for the Combine Bunker and will have a screen shot from an area not yet shown.
So, content time: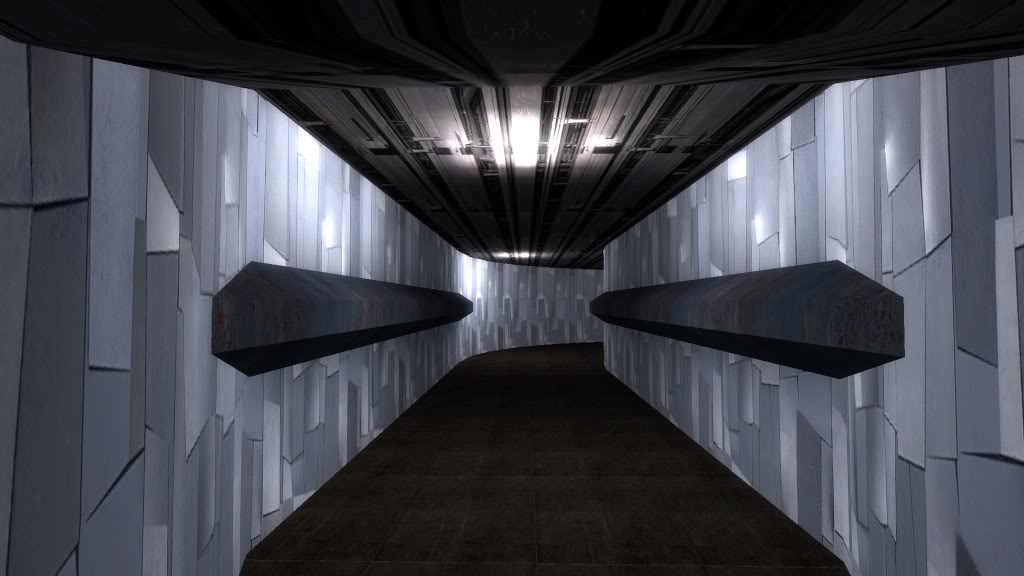 I have not shown this place yet as it was still under construction, but this is a hallway at the beginning of the map after you leave the first map of the Bunker. The parts sticking out at mid-wall will also continue around the curved section and to the end of the hall, but I am having issues getting it just right so Hammer doesn't mess with the verticies.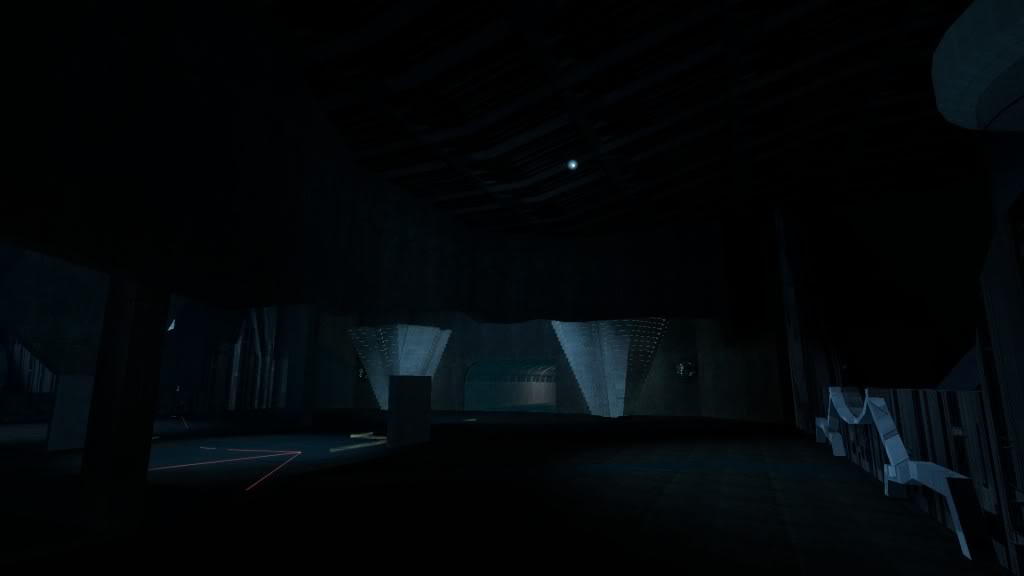 I was trying to figure out which side of the map to take the screen shot from, I think this got a large portion then it would have from the other side. I added in some ambient lighting, although it maybe hard to see on this image.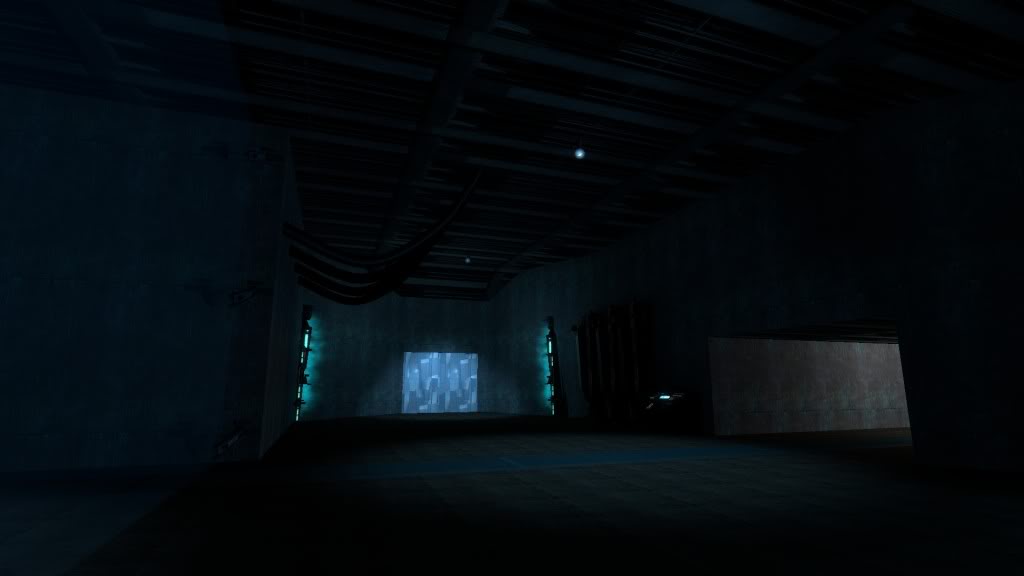 I do not think I have shown this side of this area yet. I added in a few things to this area of the map. The shield wall and terminal/generators and....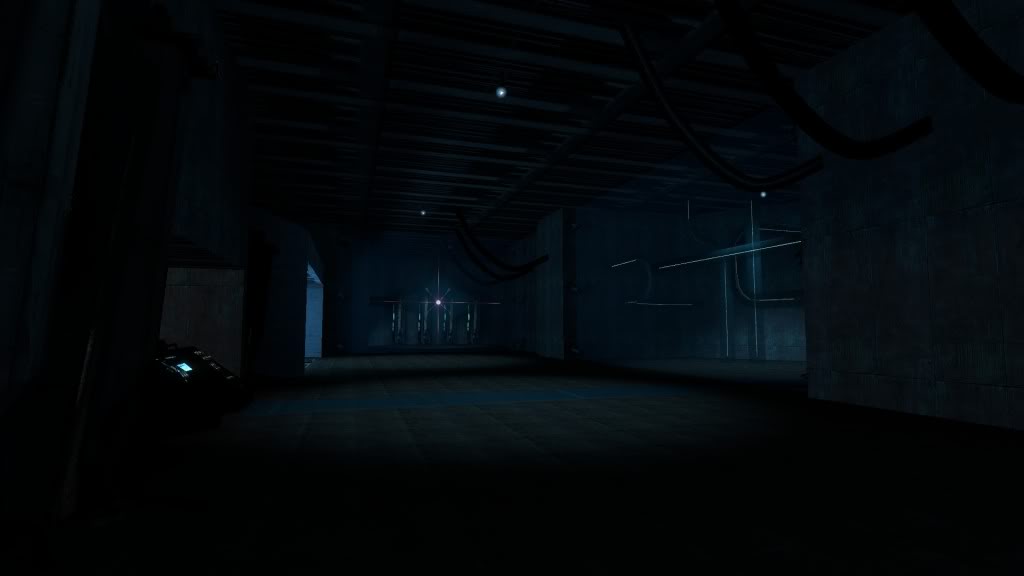 The generators you see at the back of the room. I also changed the shield wall texture with glass for the energy conduit/core sections and added some ambient lighting here as well.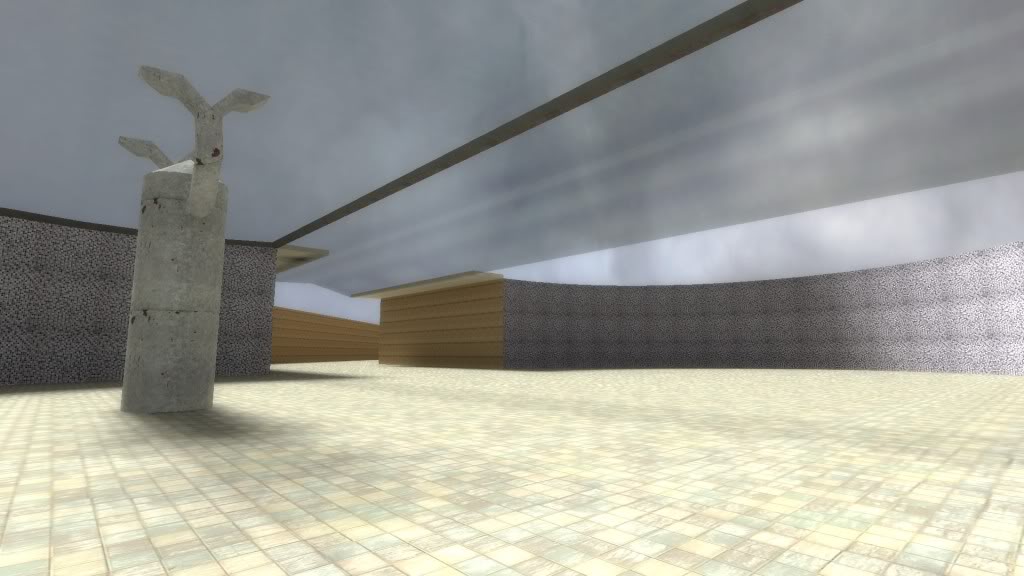 I know I have been saying I was going to get the new mall ready for screen shooting, but this time I have proof! :D albeit very early proof <_< I am likely to scale this area down in the final version. it is still a bit too large for my liking. The structure you see in the left of the screen is a support for the glass roof as Hammer screamed bloody murder if I tried to embed any kind of support structure (you can't tell from this screen but it is slated slightly).
That is about all I have for this MPR. I opened up MSVS for a few hours and worked on a bit of code for the HEV system but nothing substantial enough to release a full blown update for. I may get more into that later on in the coming months, however.
Thanks for following CI!
Geowil.
PS:
I almost forgot; for those of you wanting to alpha test the maps, please sign up for an account here:
Also sign up at our forums with the same user name as on the bug tracker so I can add you to the alpha/beta tester group.
Thanks again!