The Battle for Montecassino (1944)
---
The Abbey of Montecassino formed part of the italo-germanic defence line defending Rome and other strategic points of Italy -The Gustav Line- . The location and importance of this stronghold meant a perilious crossing for the Allies.
In the early Spring 1944, the Allied High command started the strike on the Gustav defensive line. However, the Allies were not able to breach these defences. Unfortunately for the attackers, in February, german Paratroopers reinforced the defensive lines, especially Montecassino.
After failing 3 attacks, the Commonwealth proposed to launch an infantry and light vehicle raid, proceeded by heavy air bombings to finnaly destroy the Axis' defences. The intense and deadly air strikes performed by the American bombers killed half of the german paratroopers in the mountain, not to mention the fact that they flattened all the area, including the abbey. Despite this, the USAAF(*) stopped any more flights to that mountain because of the tremendous casualities the bombers had been suffering. It was time for the infantry to attack, supported by light vehicles.
Meanwhile the German Heer Forces suppressed the Allied infantry on the base of the mountain, the Paratroopers prepared a warm welcome on the steep slopes of the mountain's peak...
(*) United States Army Air Force
---
In-game Images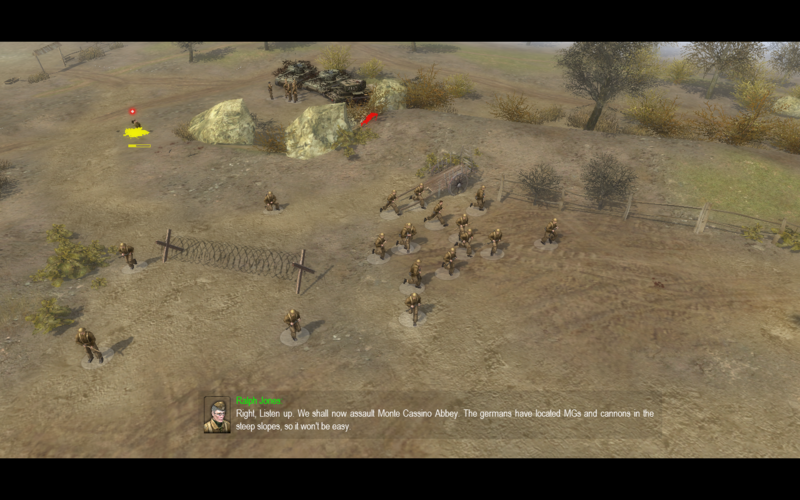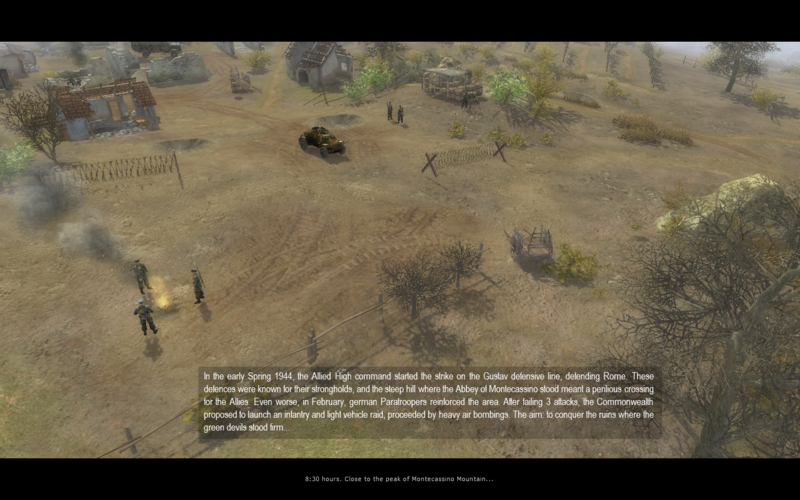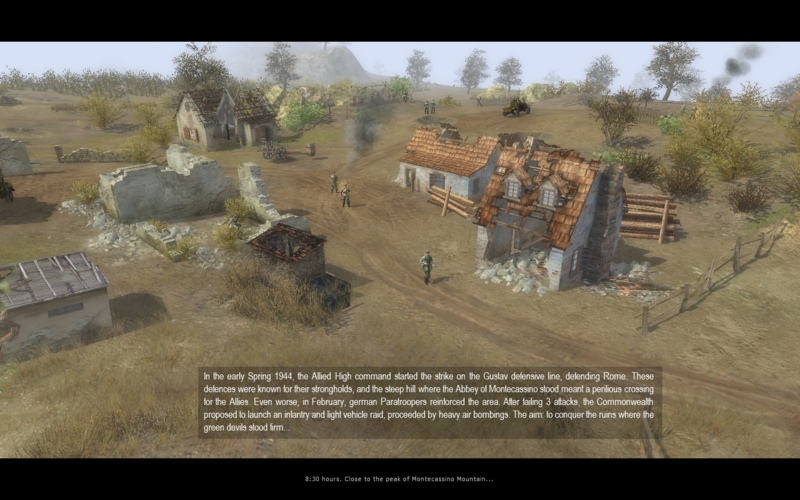 ---