Today we are proud to announce that we are working on our newest project, Monsterball. I'm Pierre, the lead designer on the game, and I just wanted to say a big thanks for coming by and checking out the game.

The idea for Monsterball started when I noticed the lack of single screen multiplayer games out there on consoles when I was trying to find a fun game to play with my girlfriend. So I thought, why not make my own?

Inspired by some of the best single screen multiplayer games likes Super Smash Bros, Mario Kart and Towerfall for their frantic gameplay and great social interactions. All of the great Friday nights playing Smash Bros Melee on the GameCube with my friends for hours on end were so memorable and shaped our friendships for years to come. I wanted to recreate that experience with something new.

So we started working on Monsterball. Project Smash, as we called it back then, started off as a physics-based brawler. The idea was that players would hit and throw objects from around the level into each other to do damage. But in actual practice the game wasn't actually fun, and the only object that was actually fun to knock around was the circle. Aaaand boom! Throw in some goals and a scoreboard and Monsterball was born.
We'll have more to share on the project as time goes on but in the meantime enjoy the GIF and open your mind to the possibilities.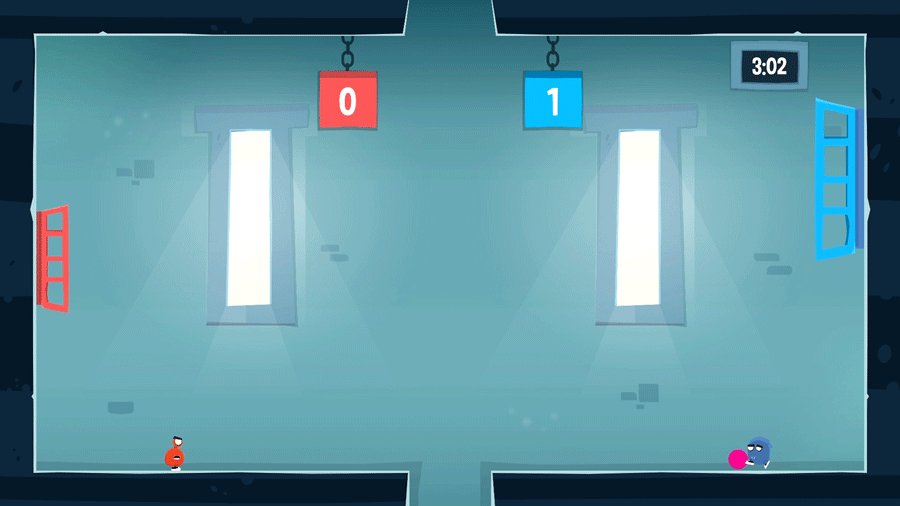 Let us know what you think in the comments below and stay in the loop by joining our mailing list.