Hi ladies and gents in the audience its Monday again! :D
Drakk has had a tough few weeks taking shit left right and centre from work, and he been on a constant work/sleep/work/sleep cycle, even so we have the very foundations of the devils tongue single flamer and the light autocannon single force weapons first appearance, they are still very pre-pubescent (bad metaphor :/) but still they are being worked on in the time that allows him to.
[Edit]
unfortunately due to my fraps being epically uncooperative, the video of these weapons in action will need to wait for later on :( because right now it's making me rage hardcore style... :/ !
On another front, Boroko had also reworked the mesh and colouring from last week's update on Amber White, (Gunstar Yellow), using a 4 option colour scheme which was passed around various random msn accounts that i know as well as the team,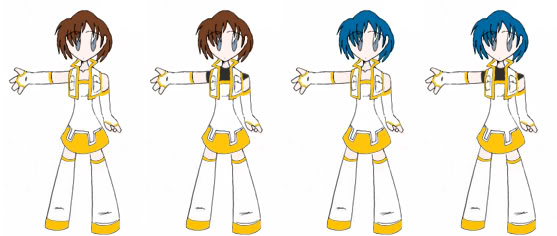 The results favoured heavily the 2nd option of Gunstar Yellow with brown hair and a black shirt beneath her dress with results of
1: 0,
2: 13,
3: 0,
4: 2,
Across the options 1 to 4... HOWEVER, after a large MSN-capslock-fight-to-the-death (lol) with Rukifelth our concept artist it was decided to use option four instead, despite the overbearing favouritism of option 2.
This was "because she was supposed to have blue hair!"... ill spare you the caps lock. :3
Amber White, Codename Gunstar "Yellow" is the soft and gentle out of the three main characters in GHR and Professor Theo Whites biological daughter, as she doesn't go out into the field very often she is a communications and medical specialist, although she has had little practical medical training, her looks are softer than the others giving her elegant arm length gloves instead of standard Gunstar combat gloves, thigh high lace-less boots and a dress instead of Gunstar combat trousers and hard brown leather boots.
Here is the updated model and the colour palette used for her UV map :D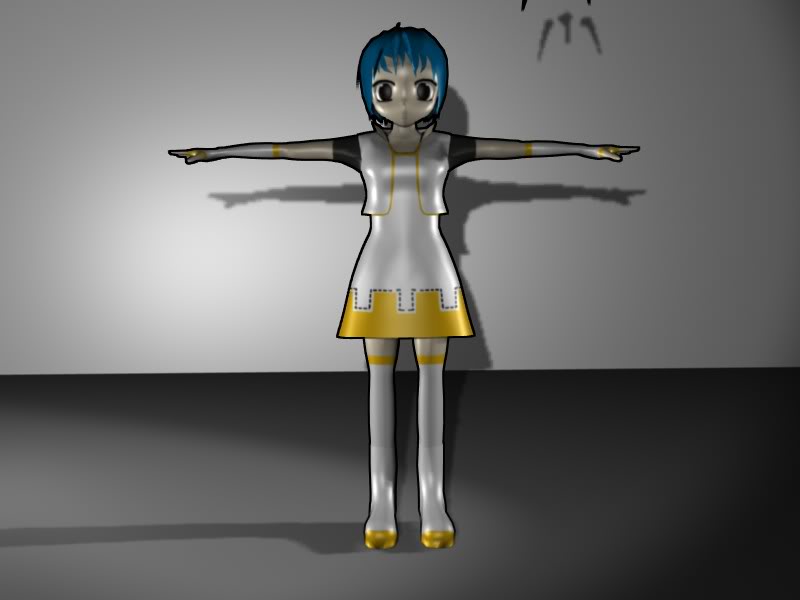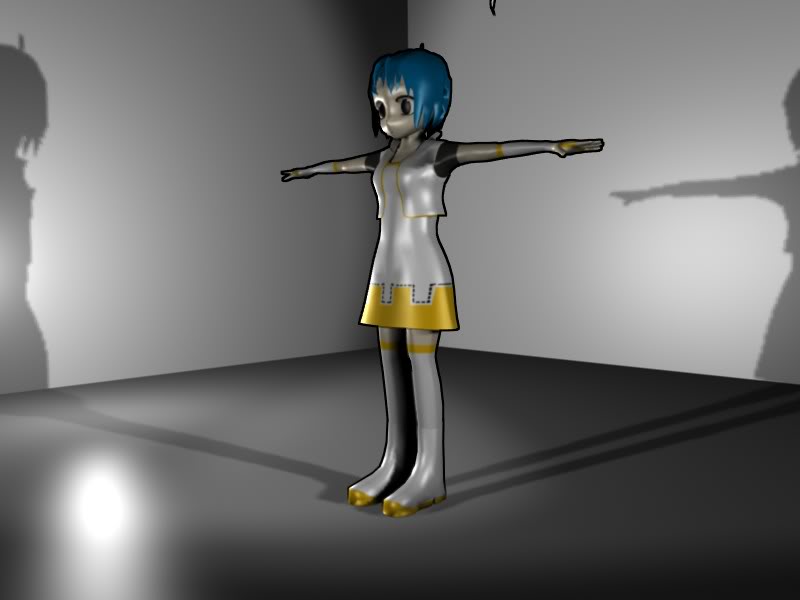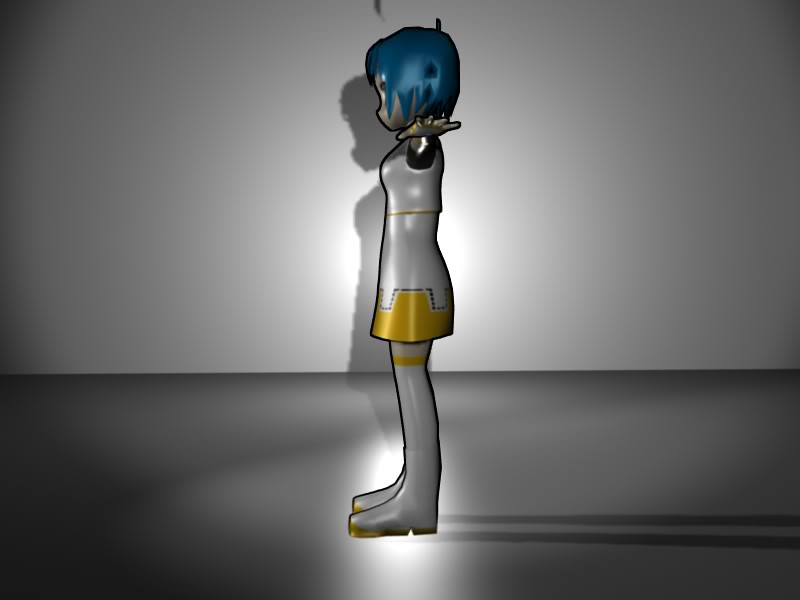 sexy sexy eh :)
I personally have been working on some of the empire enemy drone models such as the hoverbot MK2"LAAD" and the MK3 "HeavyGear which will be shown next week when it is my turn to show my progress ;)
Waaaaay back in the very earliest days of the mod I made this weapon in 3DStudio Max for Greens personal QStar Blaster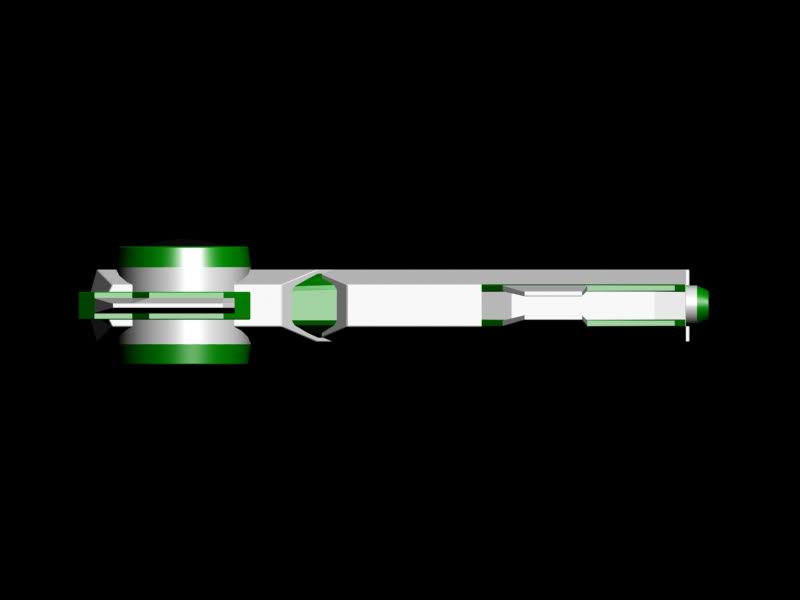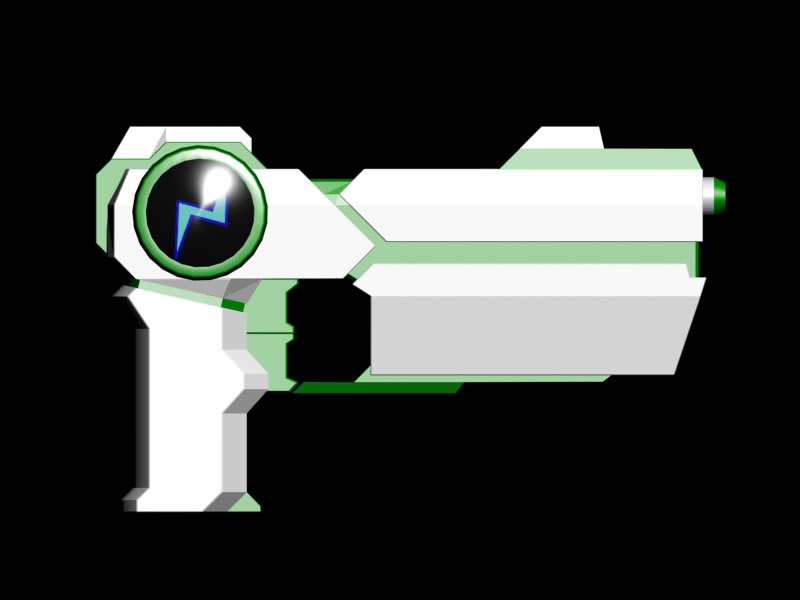 However, now im at uni and I use Maya, I have no idea how to export this model to have it in the mod, I tried to export it as a OBJ and then export it from Maya, but computer says no, and then closes to the desktop, leaving me quivering in anger.. SO ive decided that im going to remake this gun exactly as it is, from scratch, in Maya. sigh.. more time wasted on needless things.
if anybody wants to rig this weapon and export it from 3DSmax then send me a email, it will mean i can focus on doing more important things... :)
well im all done here, tune back in next week people :)
oh id just like to say a few words to people :)
GOOD MORALE IS KEY! so please leave your comments :)
Comments from you guys are the fuel in the furnace that helps us do better, please comment on what you think of what you see :) even simple "good luck!" comments really help behind the scenes, believe me.
thank you.
Mapper needed
of course no GHR update would be complete (or the mod itself :/) without help from a mapper who is formilliar with the Unreal editor interface, since i really dont have time to do Animation Rigging Modelling and mapping, its just too much of a stretch with uni thrown in there too :S
so of course please help us find a mapper so we can put out minds at rest on this subject :D