MODULAR WEAPON SYSTEM
---
Hey everyone!
Today we'll be talking about how we'll be going about doing our Weapon Concept Art.
So, we came up with a whole system where we would take little pieces of different guns (over 60+ different guns) and put them all into a sheet for the official weapons that we'll be using in the game. It's really easy to make these designs since you can just drag and drop, resize, and then reposition the pieces into place to create something like the images below.
These are currently the pieces that we have right now, we started compiling pieces about two days ago. The pieces are all vector so they can be resized and still keep its quality!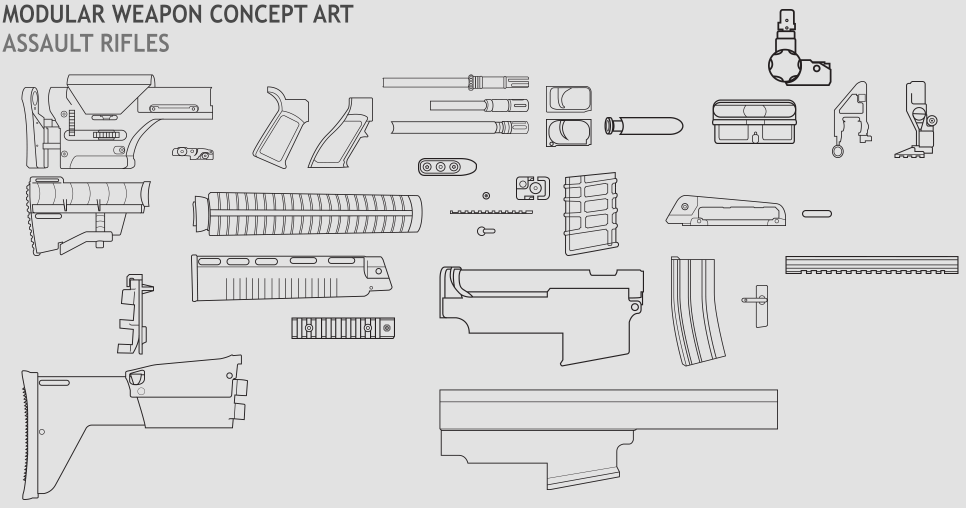 ---
TIME MANAGEMENT AND WEAPON COMPILE TEST
The weapon that I made below took me about 30 minutes to make; 5-10 minutes to put pieces together, edit them a bit to avoid clipping, and then the rest of the time was spent on coloring, etc. Please note that this was a test, the weapon WILL NOT be used, and the coloring was very simple.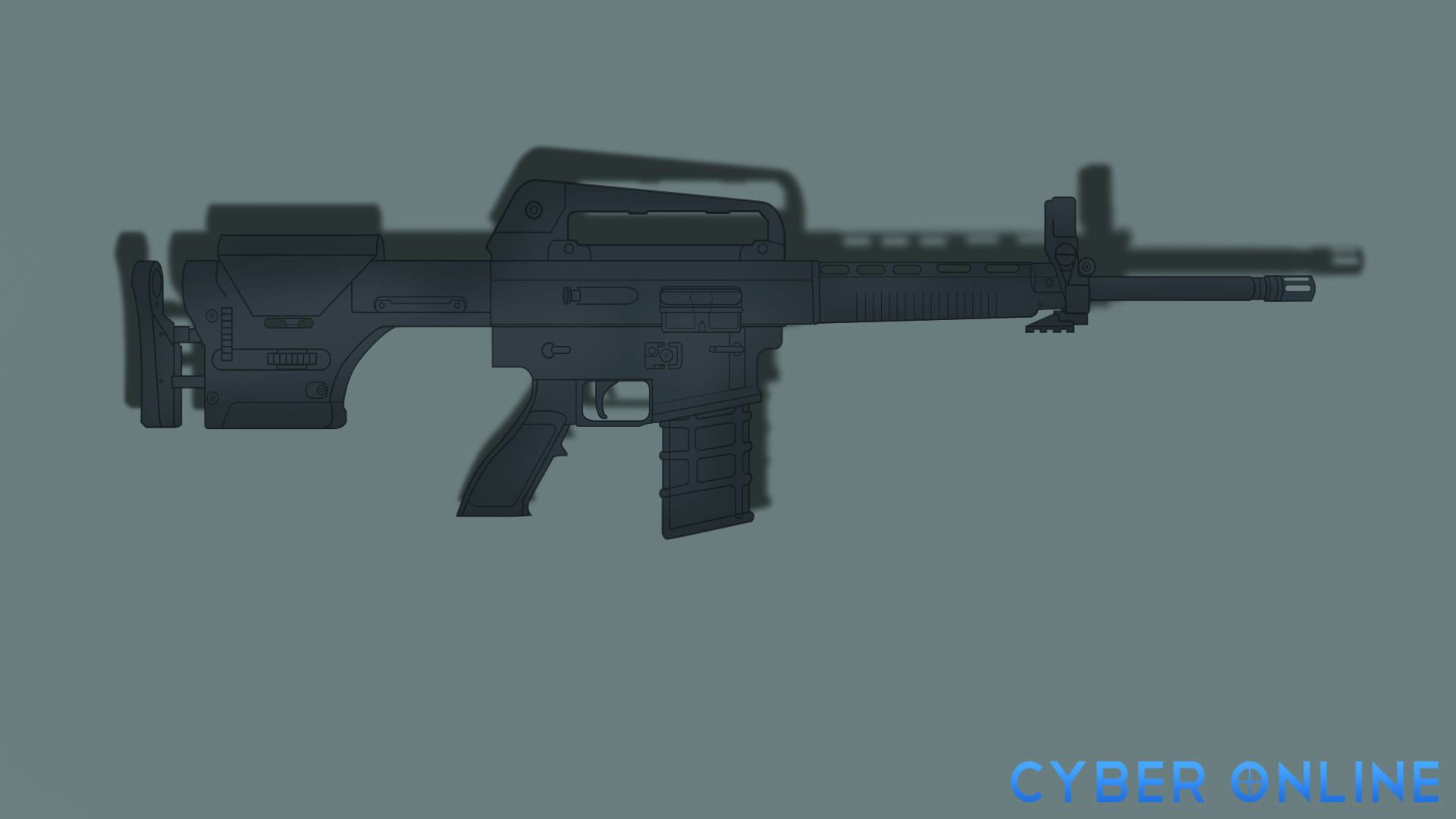 ---
WIREFRAME (where all the pieces connect, what the pieces are):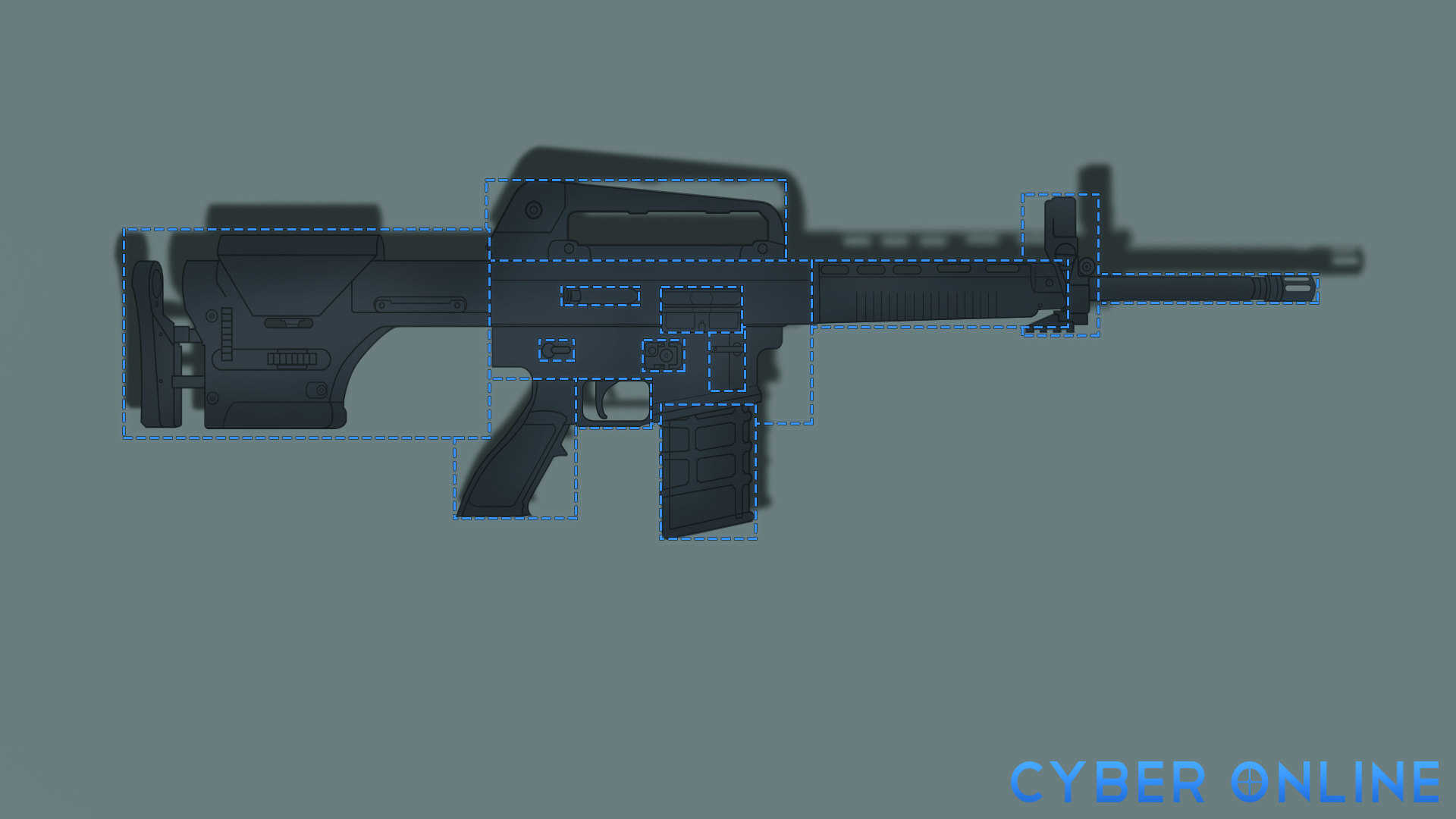 ---
NO COLOR: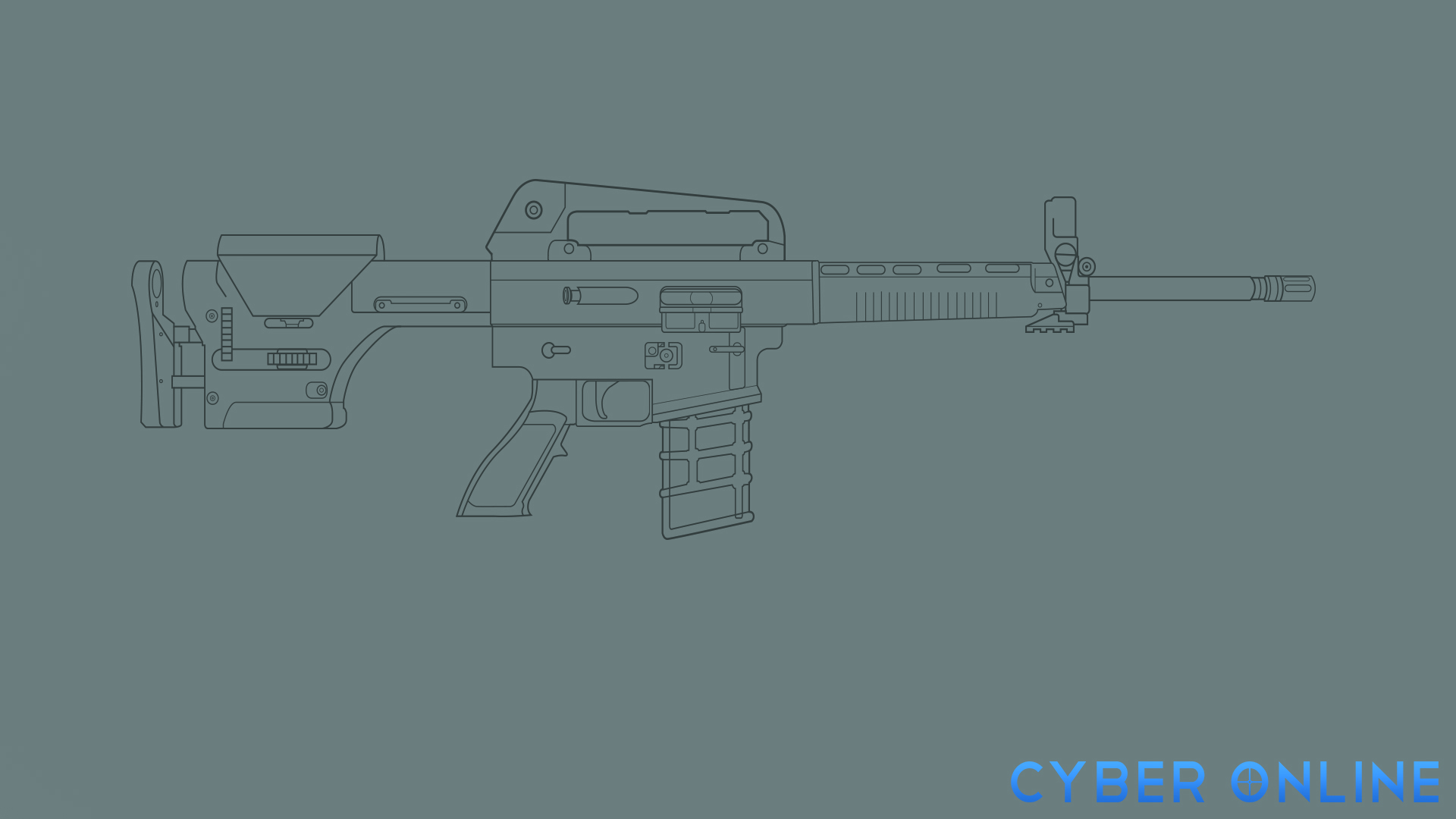 ---
END
So, that's pretty much it, we're working very hard on getting the main mechanics working, our Programmer is working on the inventory and item system, and our Level Designer is working very hard on the Colria city (currently working on the mall).
We might even try to be able to incorporate the "modular" aspect of the concept art into modelling to make modelling very quick. We'll see how it goes!
Thanks for reading!
P.S. A timelapse of the gun being made is coming soon!
Twitter: www.twitter.com/cyberonlinegame
YouTube: www.youtube.com/cyberonlinegame
Forum: www.covert-games.com/forum