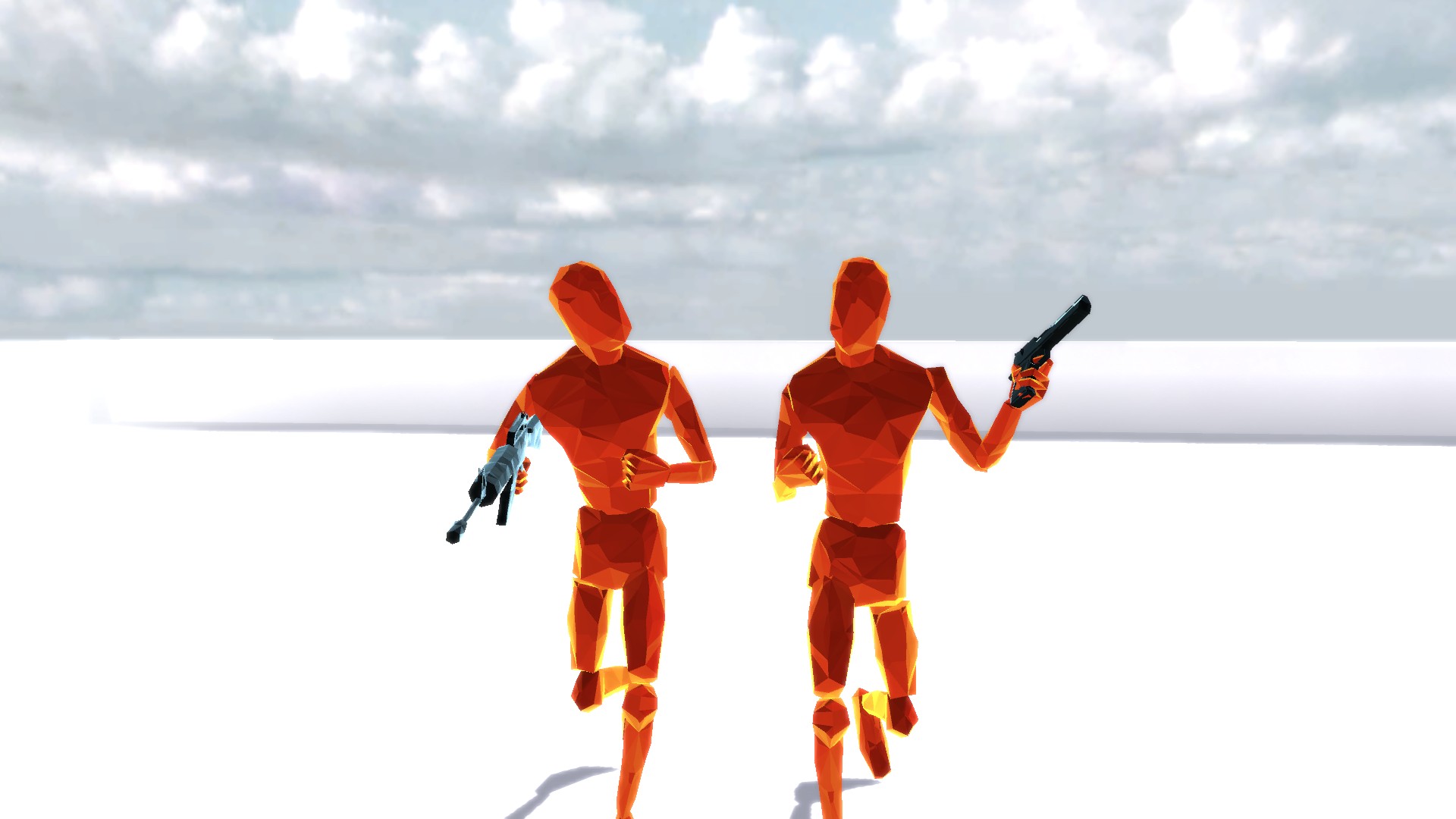 It's been whole 12 days since last news from us.
Sit down, grab popcorn, dust off your CoD4 DVDs and get ready to see what's changed!
---
LEVEL DESIGN

During last 12 days we've been very busy reworking materials and models to make them look and feel "SUPERHOT". While originaly we thought about simple levels and prefered to have much more of them the reality has hit us hard, if we wanted to create a mod with many missions the quality would fall under our acceptable standards, while quantity is no longer the case, we have taken our time to polish every little detail and plan smart level designs. Some levels are already complete and fully playable, some are sketched on paper and waiting for their time to be brought to life.
You can see a few shots from "Offices" level on the screenshots below

We have progressed a lot with weapon choices available in mod, all weapons have a pair of their own models (the one you hold in hand, and the other for "world" models) thanks to Bear who has done a great job making gun models that look SuperHOT!. Bullet spread has been greatly reduced to near 0, but to feel you're playing CoD4 we are keeping recoil which you will have to learn to control if you don't want to see your crosshair above enemies. Every gun has it's "kick", the faster you shot the greater force will pull you back - keep that in mind when you first launch the mod! You can now even throw guns and items at enemies.
tl;dr: Weapons you'll meet in ModernHOT are: Desert Eagle (Pistol), M16 (assault Rifle), Benelli M204 (Shotgun).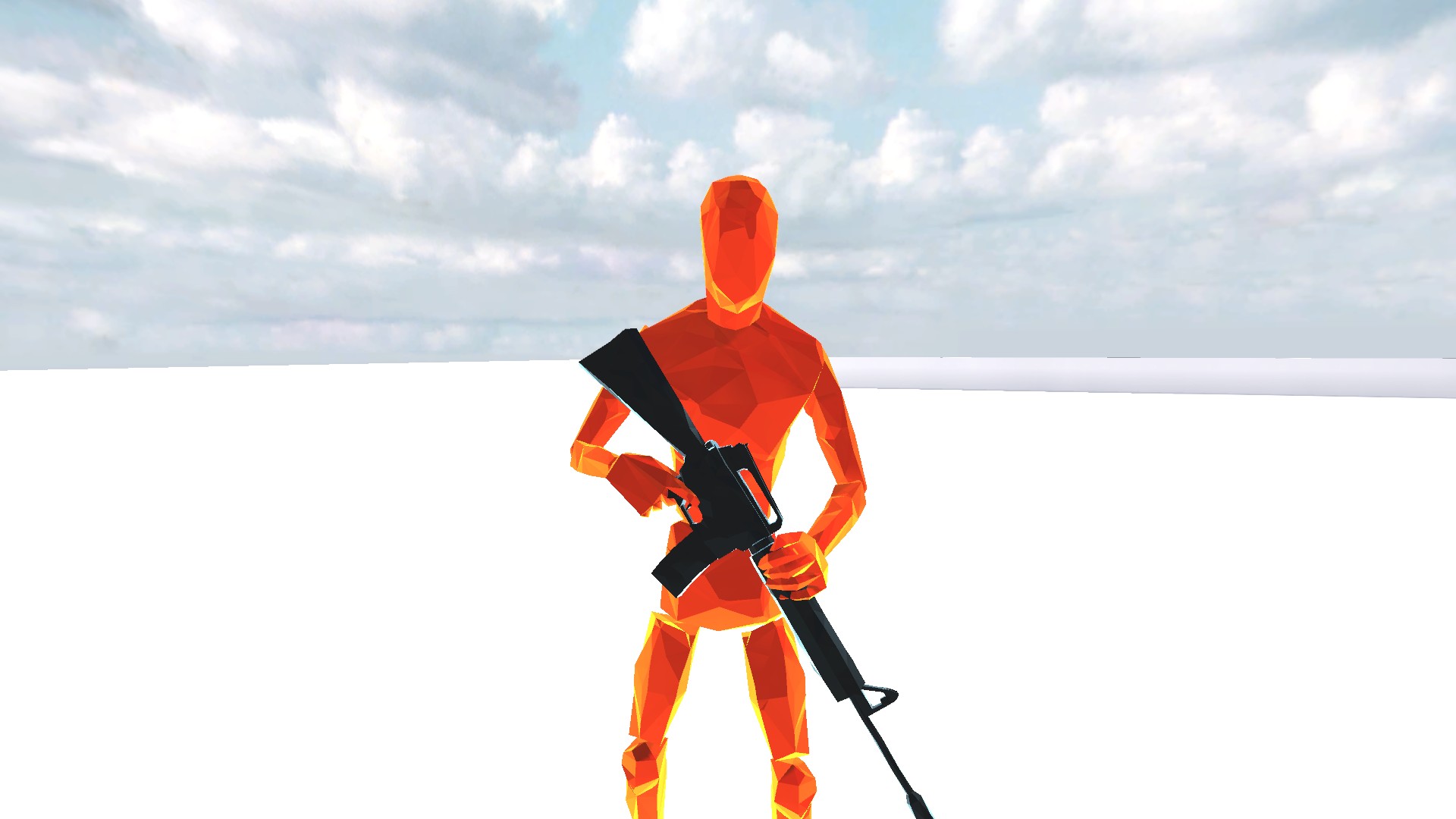 ---
You heard right, BraXi has done a good job implementing damage system that lets you crush enemies into crystals, it's working but we'll definitely improve this over the next days!
Instead of talking about it's pros and cons, how about we show you its' early version in action?
You might actually wonder, why enemies sometimes need to be shot twice to die?! This is very diferent from SuperHOT actually. In ModernHOT we want to use all the goodies CoD4 gave us and when you *first* hit enemy in arm or hand, we give AI a chance to play pain animation or even fall to floor and desperately pull pistol in the act of desperation. This also gives us the chance to use throwables against AI. In other cases AI will die in one hit.
---
This is probably what you have all been waiting for.
I have recorded me attempting to finish "Offices" level while showing some of the elements we have made.
KEEP IN MIND THIS IS STILL A WORK IN PROGRESS, THINGS WILL CHANGE.
You can see me throwing a gun at enemy.. and using infinite ammo cheat ;)
Have fun and watch for updates! As we're closer to deadline we'll be be most likely pushing updates more often ;)
BraXi.