Hello there! It's me again... Sorry for bothering you that much with this mod, but I am here to bring you some news about the mod. There will be even more pictures, ofc. :)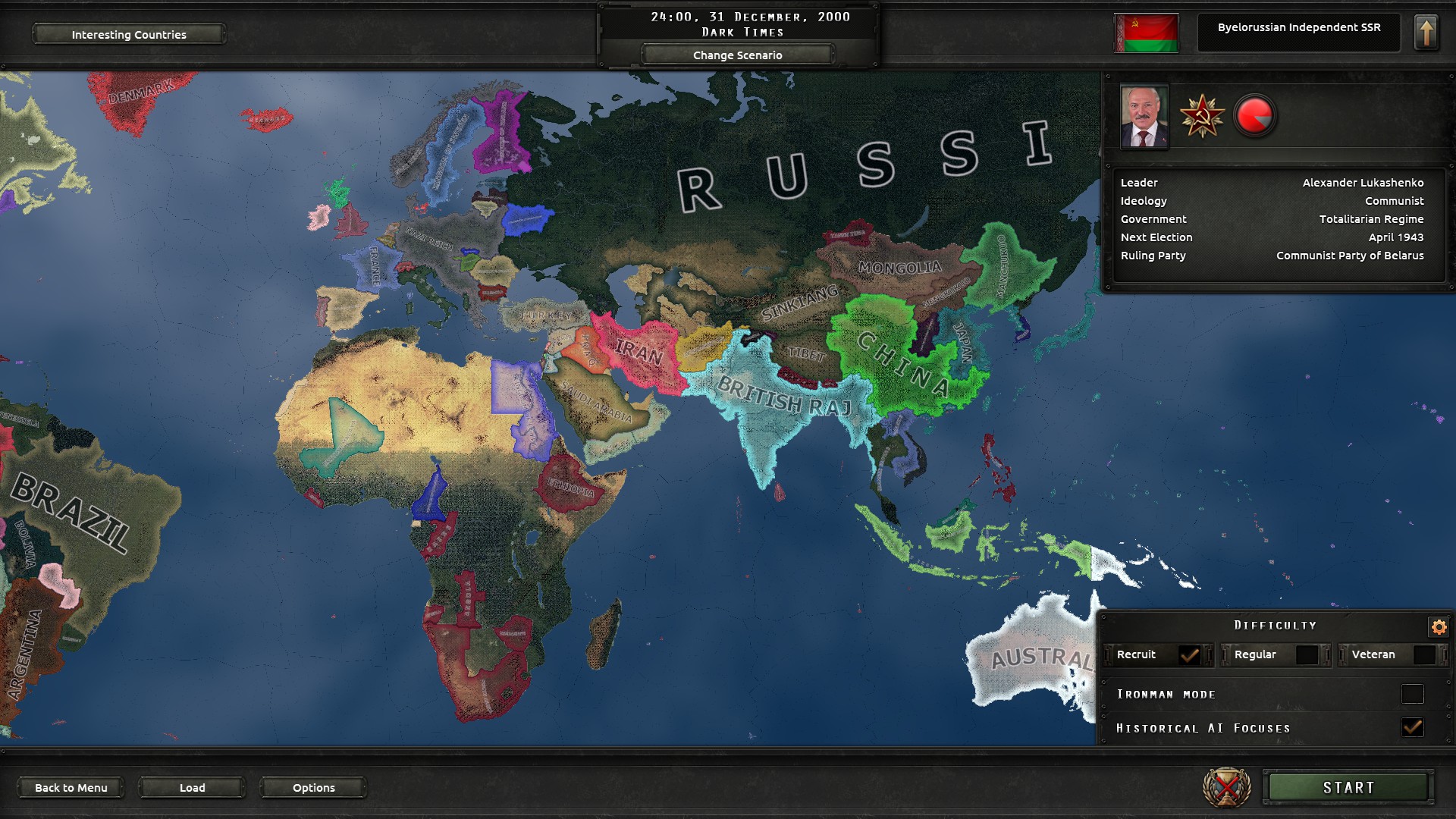 As you can see we are experimenting with the colors. This might be the final decision about the looks of the nations and by that I mean the "colors". Also a great thing to mention, we added around 150 new states and provinces into the game, that's why you can see those scruffy random things. Also Africa is still broken but do not worry we are still working on it. ^^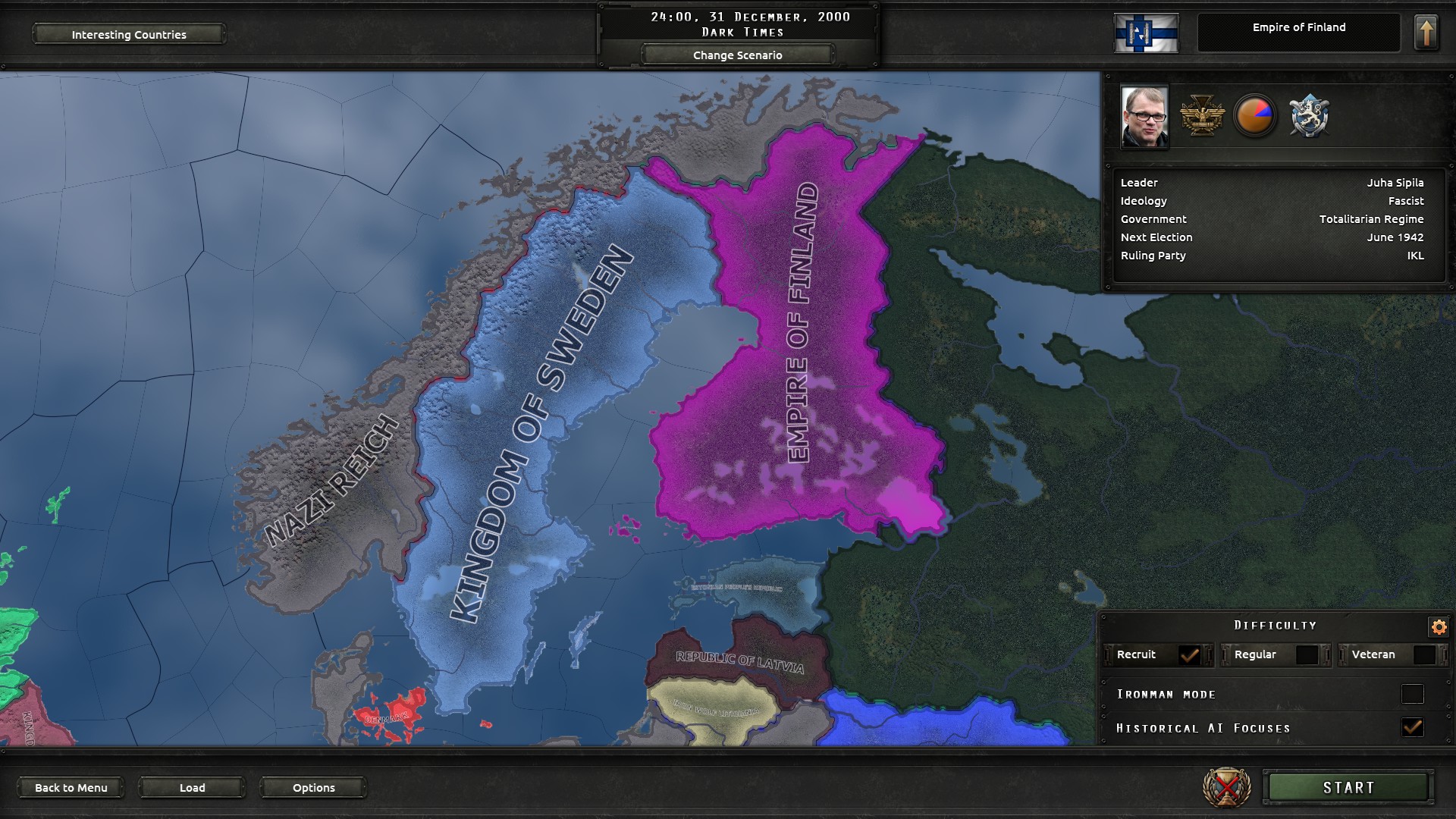 As you can see Scandinavian and Baltic states are pretty much done. Sweden being neutral, Finland fascist, Estonia communist, Latvia democratic and Lithuania fascist. I hope you don't mind Finland being pink...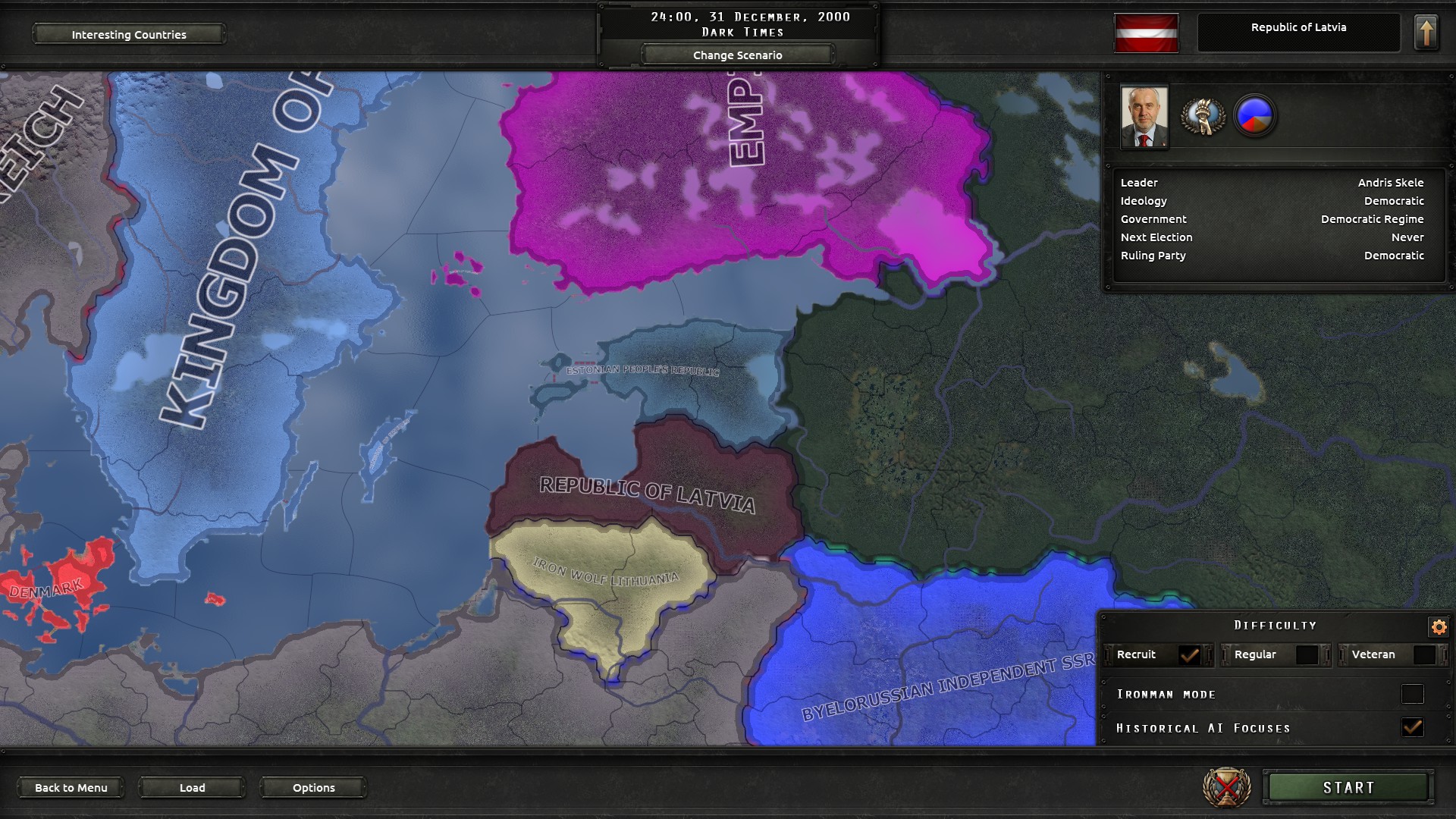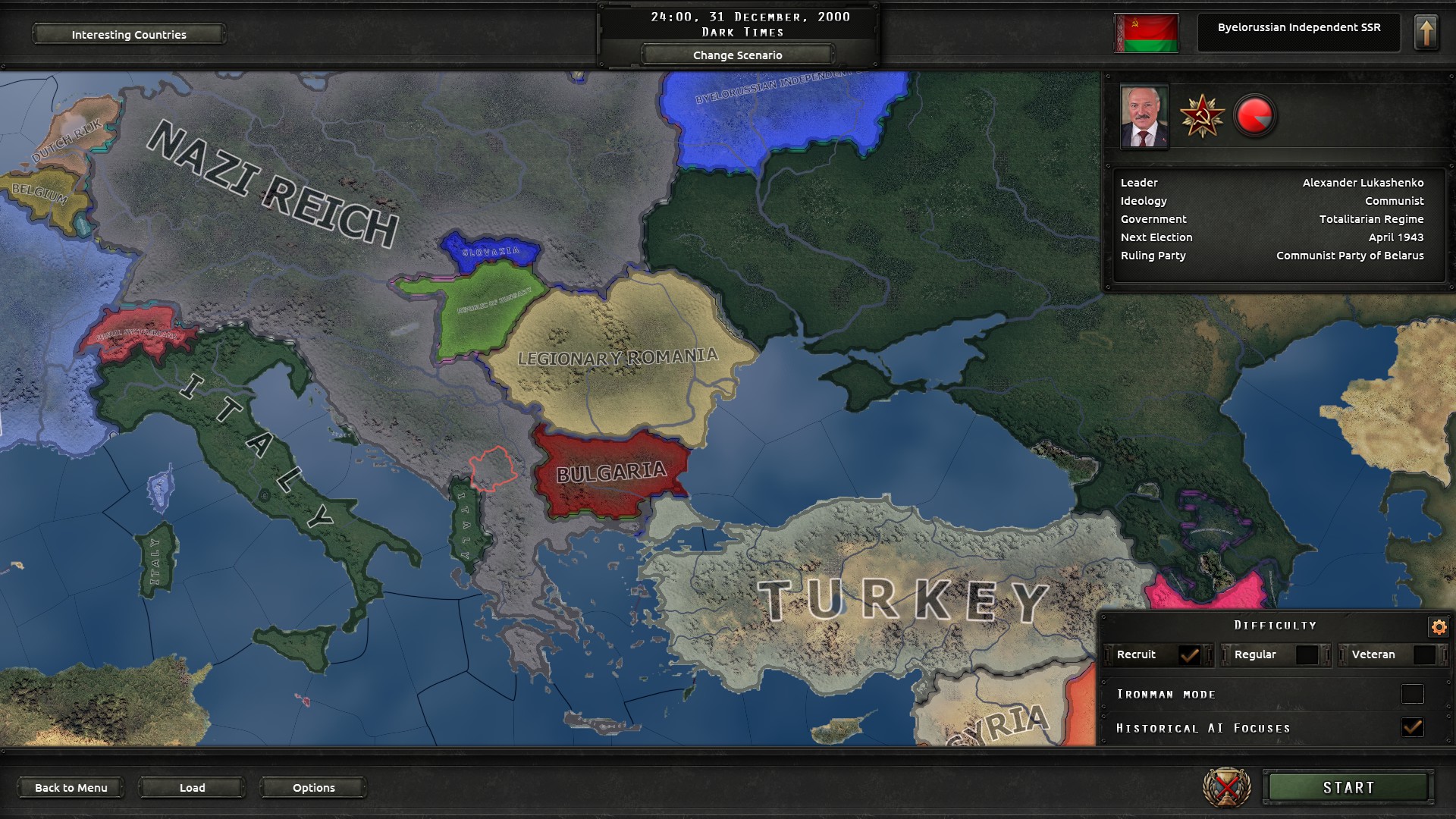 As you can see Hungary, Slovakia, Bulgaria got recolored since we think this is much better looking then the last ones. Also we added demilitarized zones, one in Kosovo and one in Norther Ireland as those nations are still fighting for it's independence. Syria also got reworked and we added new nations such as Lebanon, Egypt, Israel, Palestine.
Also that I do not forget to mention, there are currently 3 factions: CSTO (Russia), Allies (UK, France) and Nazi Reich (The New Order)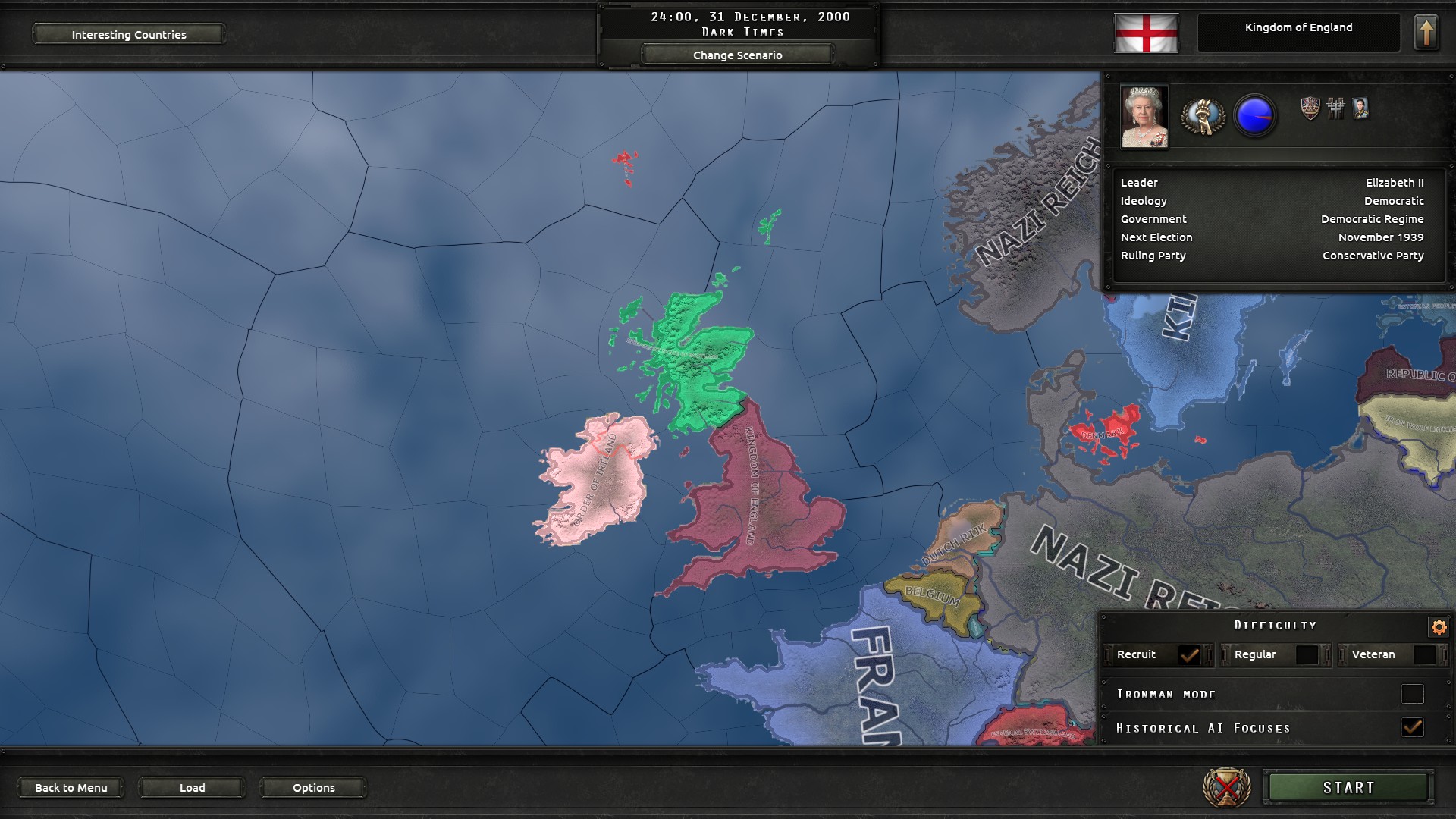 Scotland, Ireland and England make it's own appereance now. UK does not exist anymore as now Scotland (communist) and Ireland (fascist) seek revenge on England (democratic). Why did we keep Allies, you wonder? Well as the title says, the World war 2 did not finish but new nations came around and are ready to stand on the battlefield.
Spain also got reworked as it is now a democratic nation same as Portugal. Belarus and Ukraine will be added as puppets of Russia in the new patch and we seek more modders to help us with the mod.
Do not forget to join our discord channel: Discord.gg
Since we are done with the Europe we will be concentrating on Asia by adding tons of new nations, such as reworked China, Japan, Pakistan and India.
Australia and Oceania will have to wait as they are not our first priority same as Africa. We will leave them aside now and we will work on Asia and Americas.
That is all from me now! I hope you enjoy your day and I'll see you in the next Dev diary since we are working very hard on the mod, expect to see every second day a new article about the mod!