Hello there! I would like to inform you that work on the mod is going on, as the mod is being in very early alpha stages I would like to show you some things that we made so far. Just to give you a little notice of what we are doing there will be pictures, of course! :)
Starting year will be around 2001, atm. we are not completely done with technologies instead we are focusing to do the mayor things and then move to technologies. We might change the start date around 1990 year but we will see about that.
Note that this is just a preview. The mod is based on alternative history so please do not roast us with the leaders as that is our decision what we are going to put. :) The other mayor nations expect Nazi Reich, Russia, France and Italy are: Japan, China, India, USA, Brazil, Spain so far. We might change everything as this is not the final decision of leaders.
You might wonder what is all of this? Where is the modern day? As I already said it's alternative history so everything is changed. You will be able to release countries such as Ukraine, Belarus, Poland etc. So far the work is not even half of near done. This might take some time to finish but we are aiming to finish this in 2 months.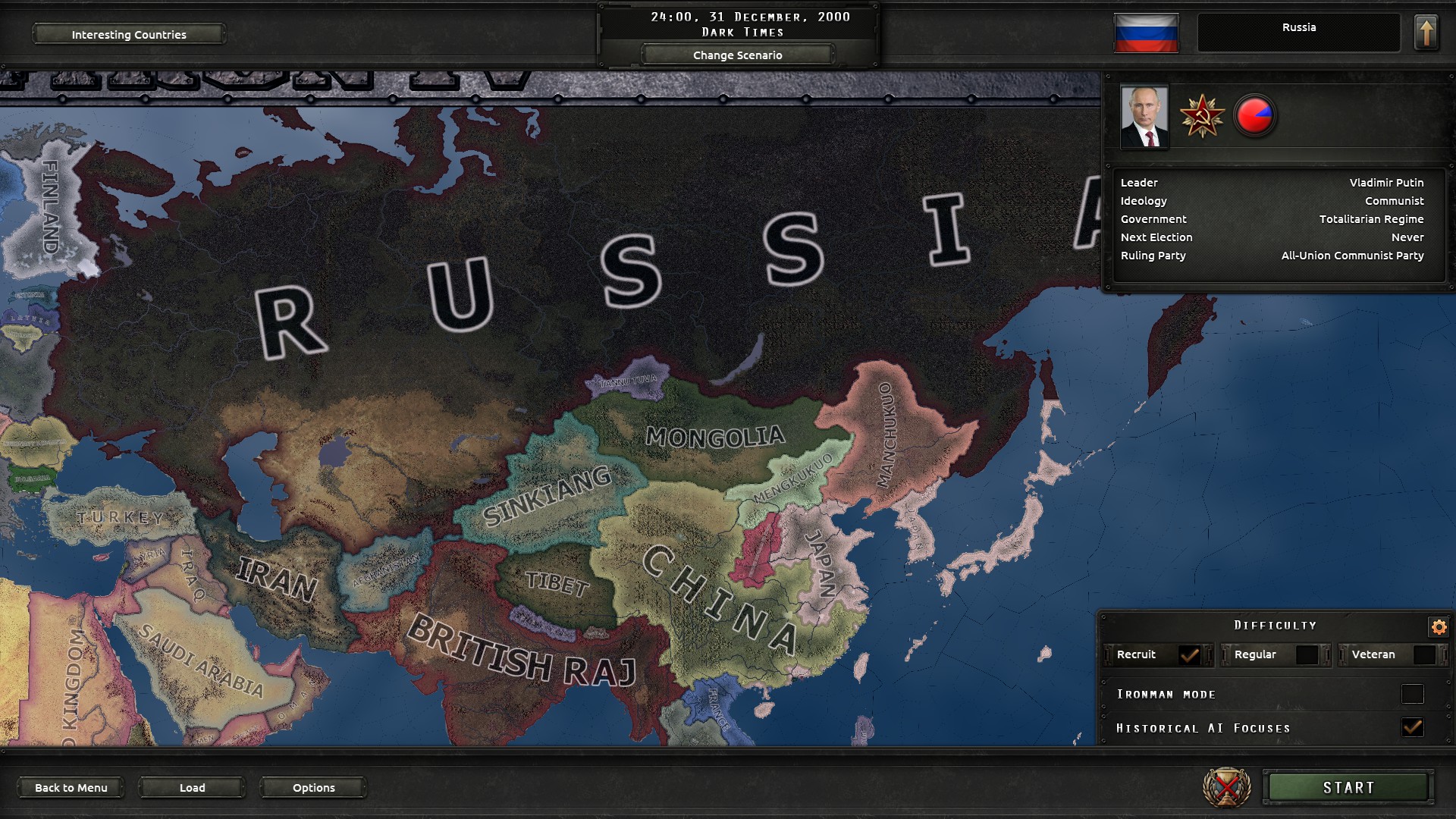 So far only the main nations are done: Italy, France, Russia, Germany a.k.a Nazi Reich, Syria and other nations. You will be able to release tons of nations with focuses and events but so far we are aiming to see your opinion of the current status of the world as things can be better but also there is a lot of space for improvement.
Smaller nations really won't matter that much as they will be conquered fast. As far as we know Romania will be one of the mayor nations to play with. Currently Hungary and Slovakia are puppets of Nazi Reich and Bulgaria is still staying as neutral but that won't be for long. There will be complete overhaul on both America's as we will change them completely.
This is the current situation about the African land. We will be putting the modern African nations into the game so you don't have to worry about. that We won't be releasing them with the first version of the mod instead they will be coming with patches. At the moment only Ethiopia is reworked but there are so many things to come.
At last if you are willing to help us you can always join our discord channel: Discord.gg and give us suggestions what to add and what to remove! Thank you for your patience and I will see you in the next Dev diary!