Last week was a small hiccup in our weekly update schedule this week we are back. My progress in-between university deadlines has been ok and I have 2 models to display today. First up is the Hoverbot mk2 or "LAAD" First concept was done by Rukifellth a few weeks back and now taken into Maya 2009
LAAD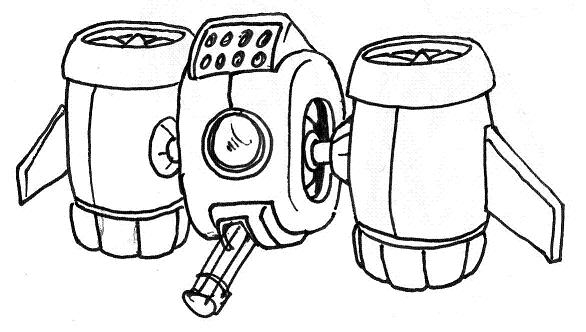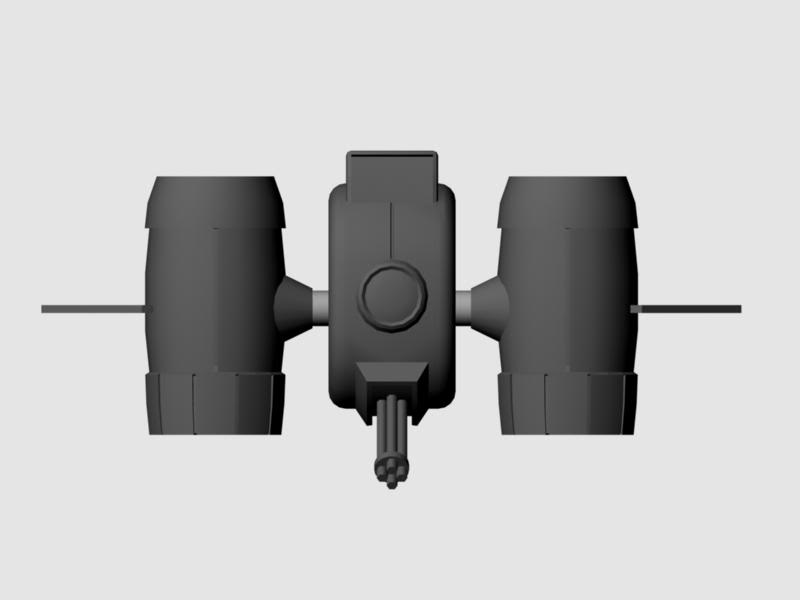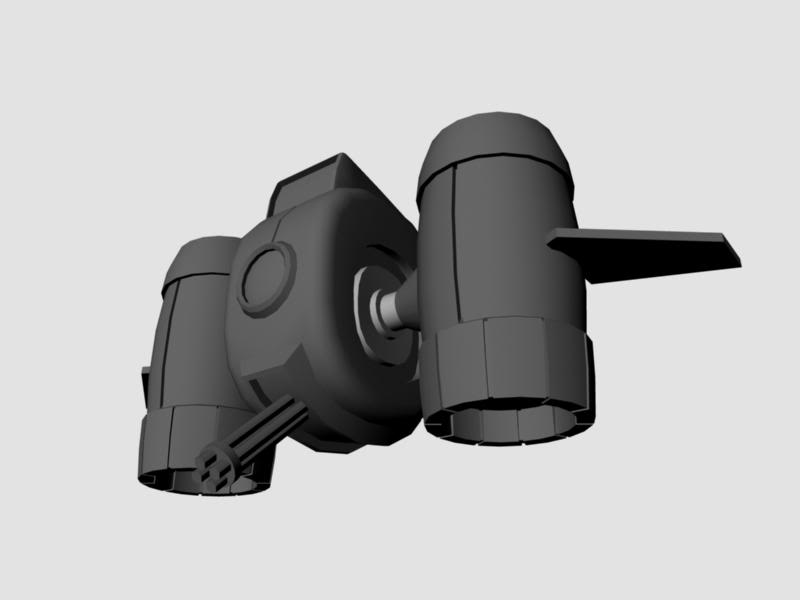 Modelling went quite smoothly tbh, however we have run into a bunch of trouble with the normal's on the model being backwards in Ued, and then the rig was also messed up (only in Ued) which is seriously annoying, this may have to be remodelled if these issues can't be fixed, but that's for us to worry about :)
I also as stated did the basic idle animation for this drone, it will probably be used for its walk cycle too, and working with JT we managed to get great sound for it too, this video should be in the latest video section lower down on the page.
HeavyGear
The HeavyGear Armed Security Drone has also been modelled with good results, it has yet to be tested in Ued yet, so this is still speculation, here are some screens and the original art by Ruki.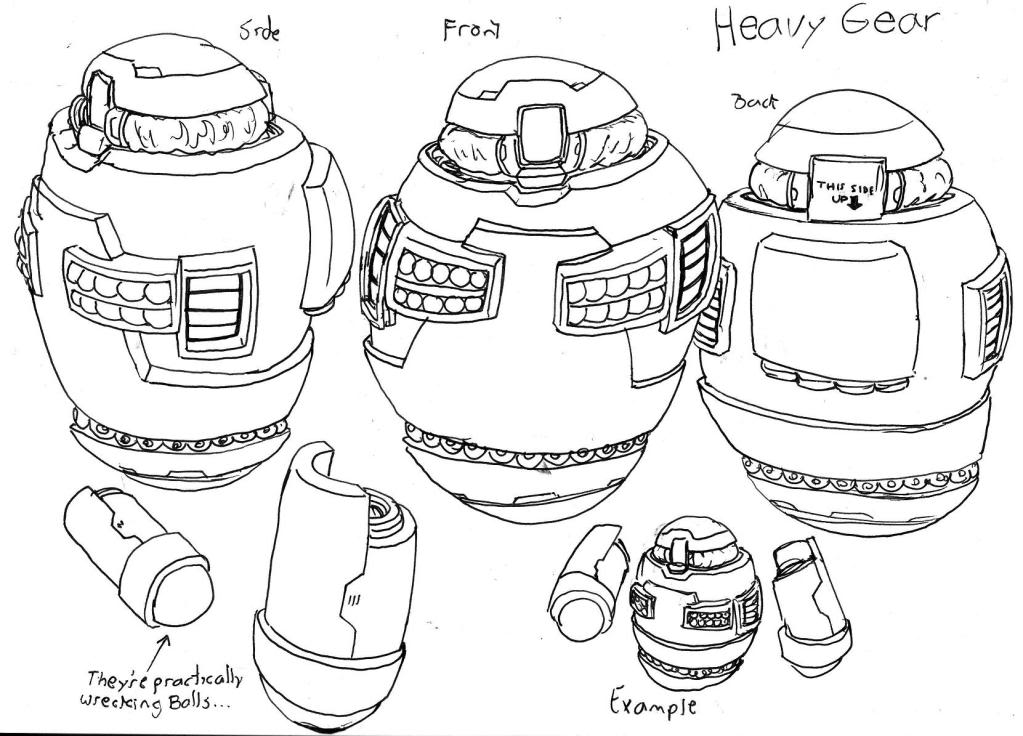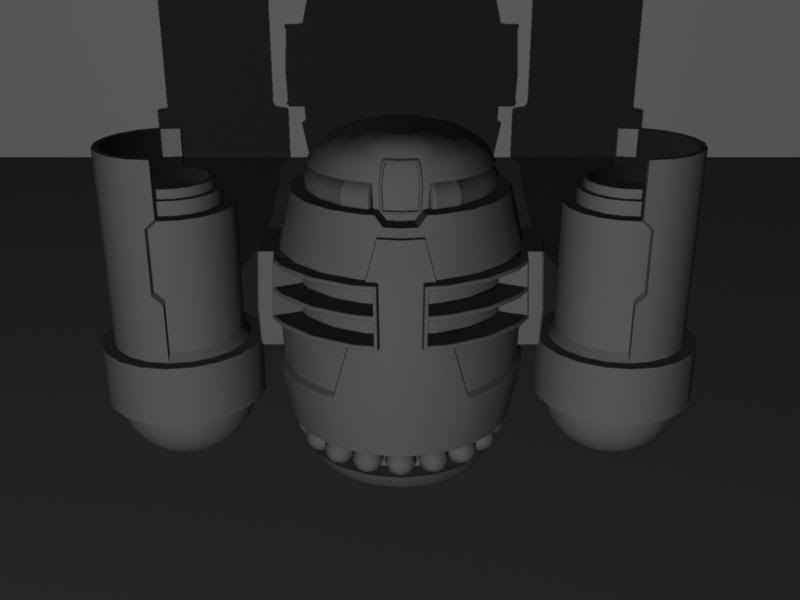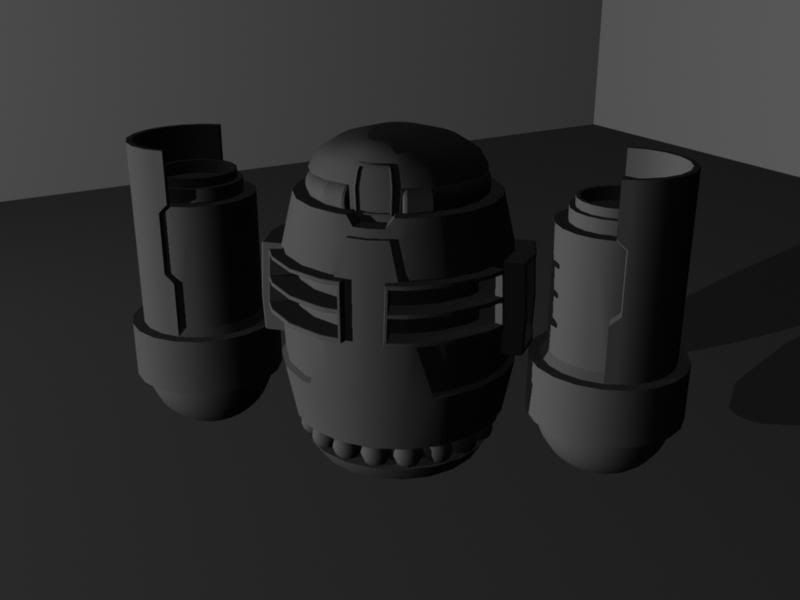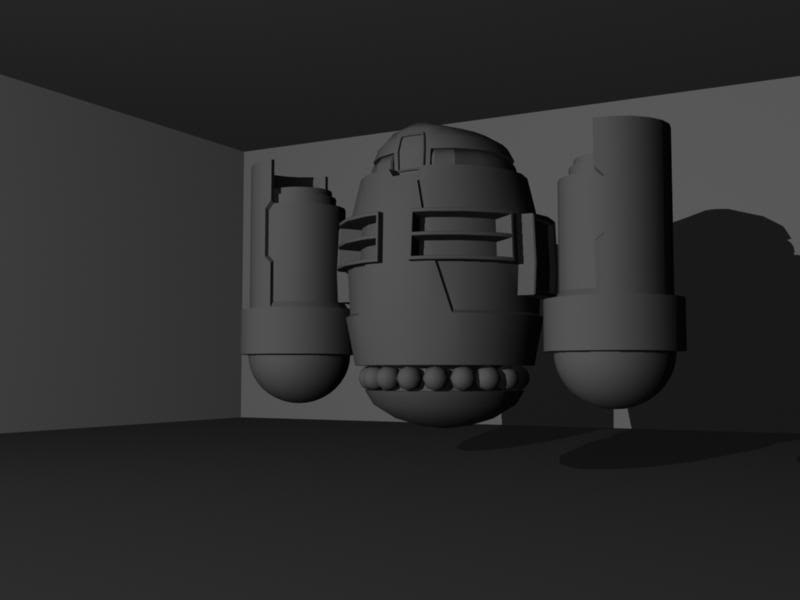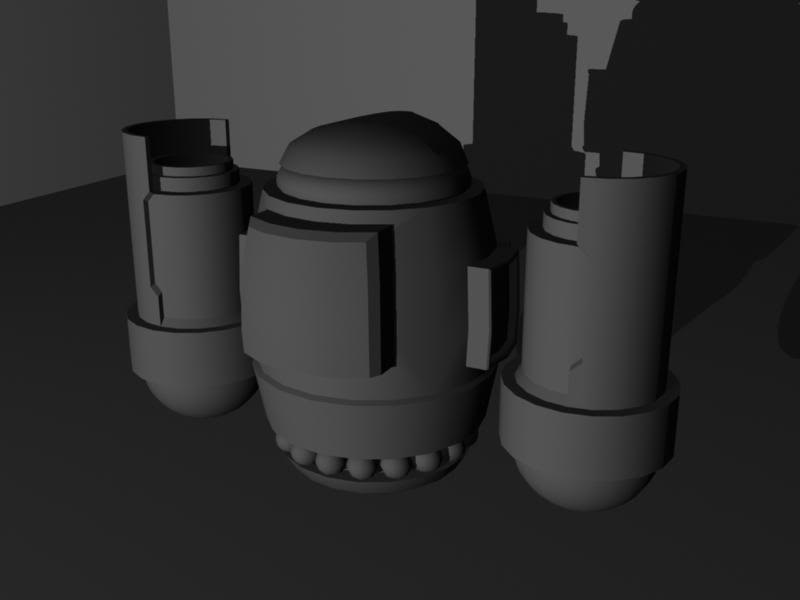 The lower end of its two giant arms are used as fists pummelling things to oblivion and the top half is used as a giant pulse laser, it has smoke grenades on its lower body which it will shoot around to make it hard for the player to return fire and it also has rocket launchers in its chest to further obliterate the enemy. Standing at 12 foot tall altogether, it is quite the challenge and will not go down without a fight.
Gunstar Emblem
Years ago when this all started Ruki developed a pencil drawing of the Gunstar Organisations Emblem, I have re-mastered this in Flash to vector it, here it is.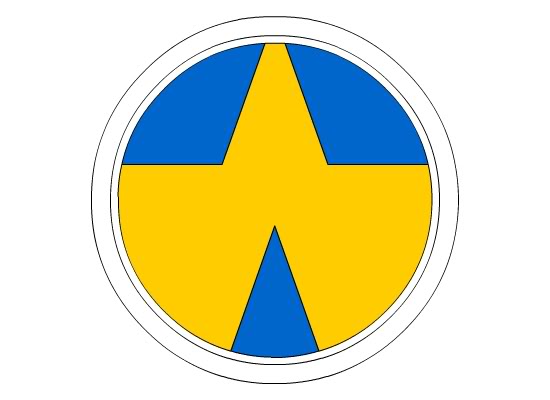 This badge will be on all of the Gunstar vehicles and robots as well as the Gunstar clothing :)
Other
We still have not heard anything from Treasure regarding this mod, I have become sceptical as to whether they can even read what it was i sent to them, since it was in English and they are a Japanese company, I am thinking of whether to ask an anime fansub group to translate it for me, since I don't know Japanese too well.
Help wanted
To be honest all skills are wanted, if you think you can help this mod then don't be afraid to send me a message with what you think you can help us with.
but of course we are in real need of a mapper, all of you out there, go forth and contact people whom you know to be mappers in Unreal on any level, I've had many people say "no" because they don't believe they are good enough... (really what's that about anyway), some say no because they aren't sure if we are going to last too long because of I.P rights, others just say "don't have time"
the reality is that it doesnt matter how good you are, you just need to know what you're doing in the editor, there is more than enough freedom to learn on the job here, even if your just starting out, I don't care, give me a message, I don't have time to animate rig skin and model then map on top of that.
Give me a shout! :D
Thanks all for coming by.
Please leave your comments for a morale boost please!