We're still underway with the Organic Indie Preorder Pack (Overgrowth and Natural Selection Special Edition for 40% off), and it's going very well!
In the meantime, we were lucky enough to be nominated for the final round of ModDB's IGOTY and the voting phase has begun. To celebrate the occasion, John whipped up a quick alpha video showing off some of Overgrowth's graphics and a few of our integrated editor tools.
Please watch it in high definition.
Here is a video explaining how to vote (you should watch it even if you know how). We will need a lot more votes to win, for sure! Just go to the ModDB Voting Page and click on Overgrowth, in the upcoming indie section (near the bottom). Here's a video to help describe the process: watch it in HD!
Thanks for the support everyone!
We are still not in the pink beard threshold of the Organic Indie Preorder Pack, but if interest keeps up like it has, and people keep spreading the good word, we will hopefully make it! (permalink)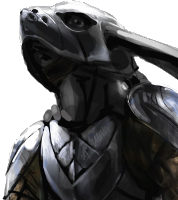 Track us on ModDB (visit our page)