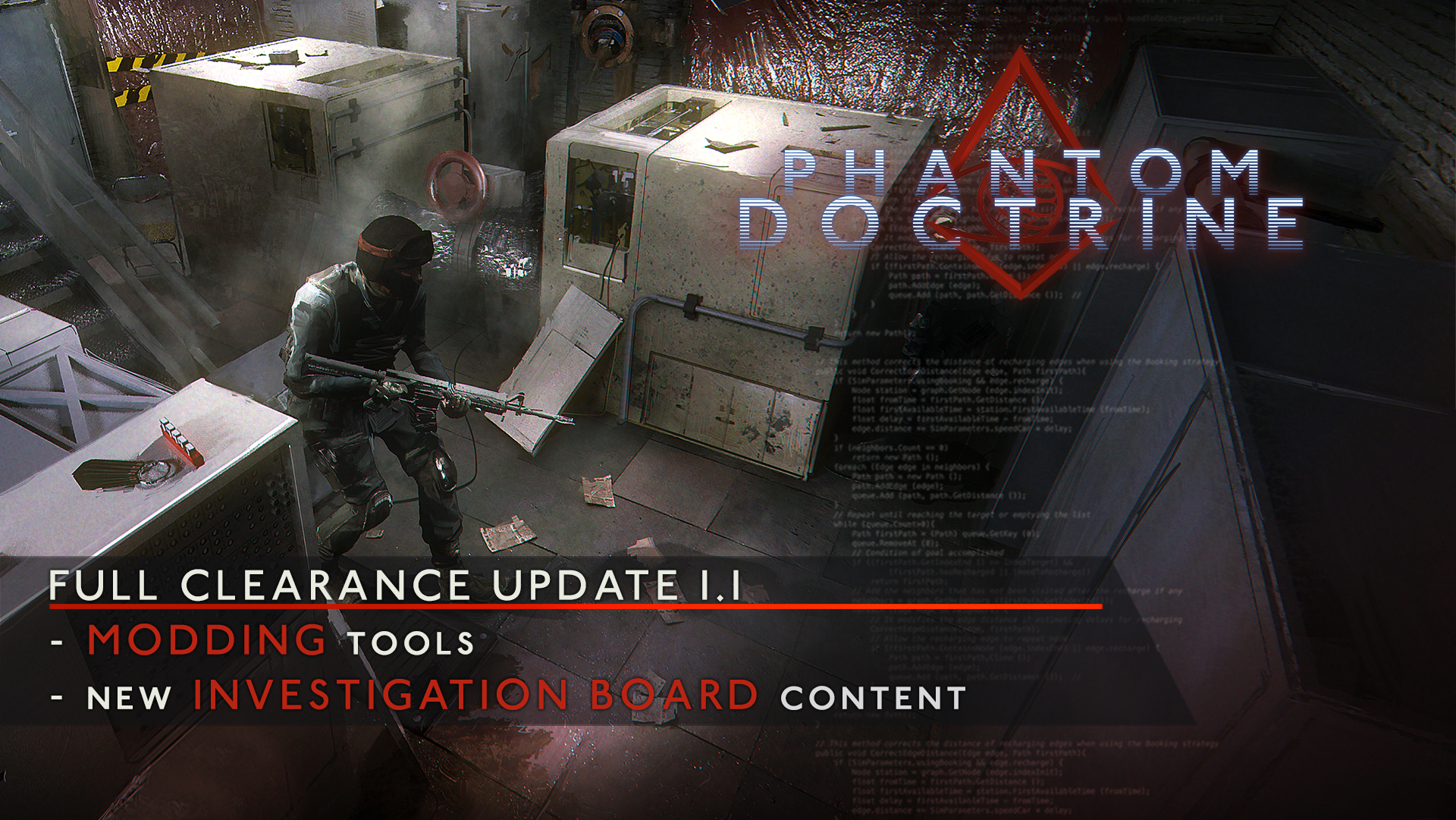 Stealth strategy and tactics game Phantom Doctrine now has mod support. Originally announced at the end of August last year, mod support has now officially arrived via developer CreativeForge Games' v1.1 Update. This modding capability is not tied to the Steam Workshop – instead, full access to CSV files that determine much of the game's key variables has been opened up.
Additional details included in the update's post include:
A plethora of game parameters can now be accessed and modded via .csv files to provide new gameplay experience with Phantom Doctrine
Custom agent portraits can be loaded into the game
Standard enemies can have their outfit presets changed
You may modify images, texts and parameters of the existing sidestories or even create your new sidestory events to add some interesting context to the main plot
You may modify all in-game text or create your own localization, however, it will be a bit more tricky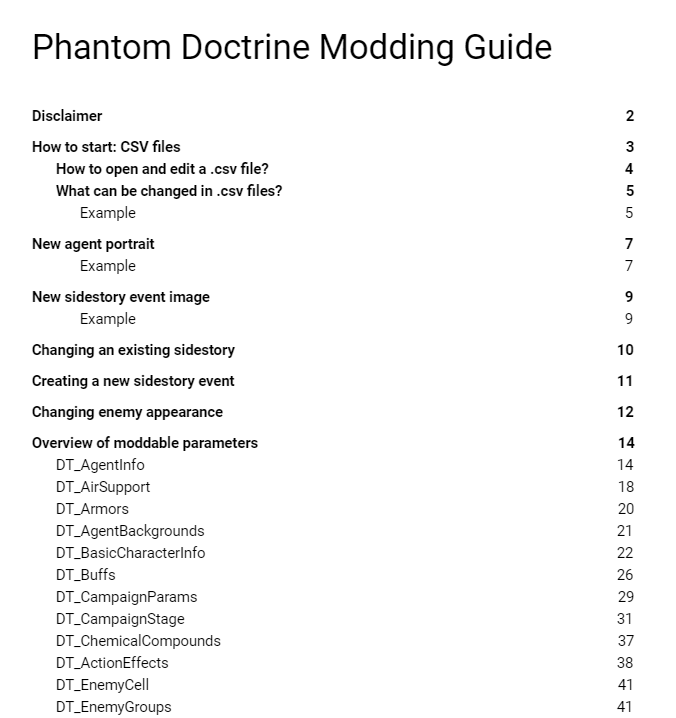 In a separate Steam Discussions thread, the developer offers a link to its official modding guide – a comprehensive overview of how to mod CSV files, and what all the key paramaters mean and how changing them will affect the game. This 70+ page document should be all that budding modders need to start creating their own agents and sidestories.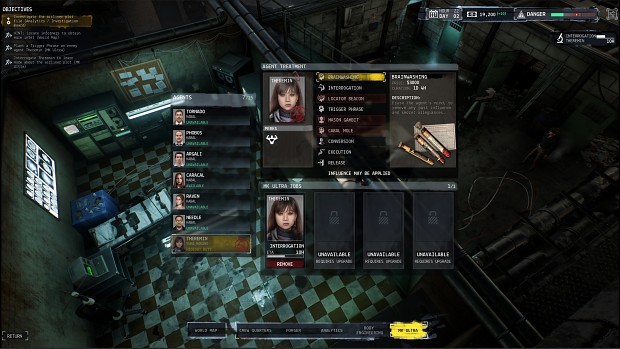 It's a bittersweet end to Phantom Doctrine's post-release journey, as it has been revealed that this mod support was the final update that the team was able to release – on the very last day of company payroll – before the entire team resigned and CreativeForge Games essentially "ceased to exist". Further details are available in the former interim CEO's tell-all post.
"On our last days on the company payroll we yet managed to push out as much as was possible of the modding support"
While it's a sad end, we wish the team the best, and are glad that mod support was able to be added in the final hours. If you've created a Phantom Doctrine mod, share it with the world by adding it to ModDB here!