Brief update on the last two weeks. Whats new, etc.
---
How are you guys doing? I'm doing pretty well. I've just hit another milestone with development, as I've completed all of the required maps for the mod. The new intro sequence is done and I'm now going to start the second detail pass process. I'll be going silent again for a few weeks as I move through the mod fixing issues and making things look prettier.
With the new intro sequence, It became necessary for me in light of the lore and feel, to develop some kind of night vision / Combine vision replacement for the flashlight. It didn't seem fair to me that the other Metrocops got these really nice looking glowing goggles during the intro sequence, and the player was stuck with a flashlight.
So I went and whipped it up and it looks great. The utility of it extends beyond that of the intro sequence and makes it easier to see a bit later on during the underground sections.
At first I developed it as a fullbright mix, but I wasn't happy with it at all. Fullbright night vision is so yesterday. So instead I've modified the dynamic light that is projected, and applied a hue with an overlay to create a unique Combine spin on night vision.
Think of it like a kind of Combine infra-red, with the goggles sending out some kind of Combine light which then bounces back into the goggles to display the environment. My only gripe is I can't get it to project onto the player's viewmodel - for me this isn't a big deal. I'll see if I can fix it later.
Not wanting to give too much away I'll only share a few pictures: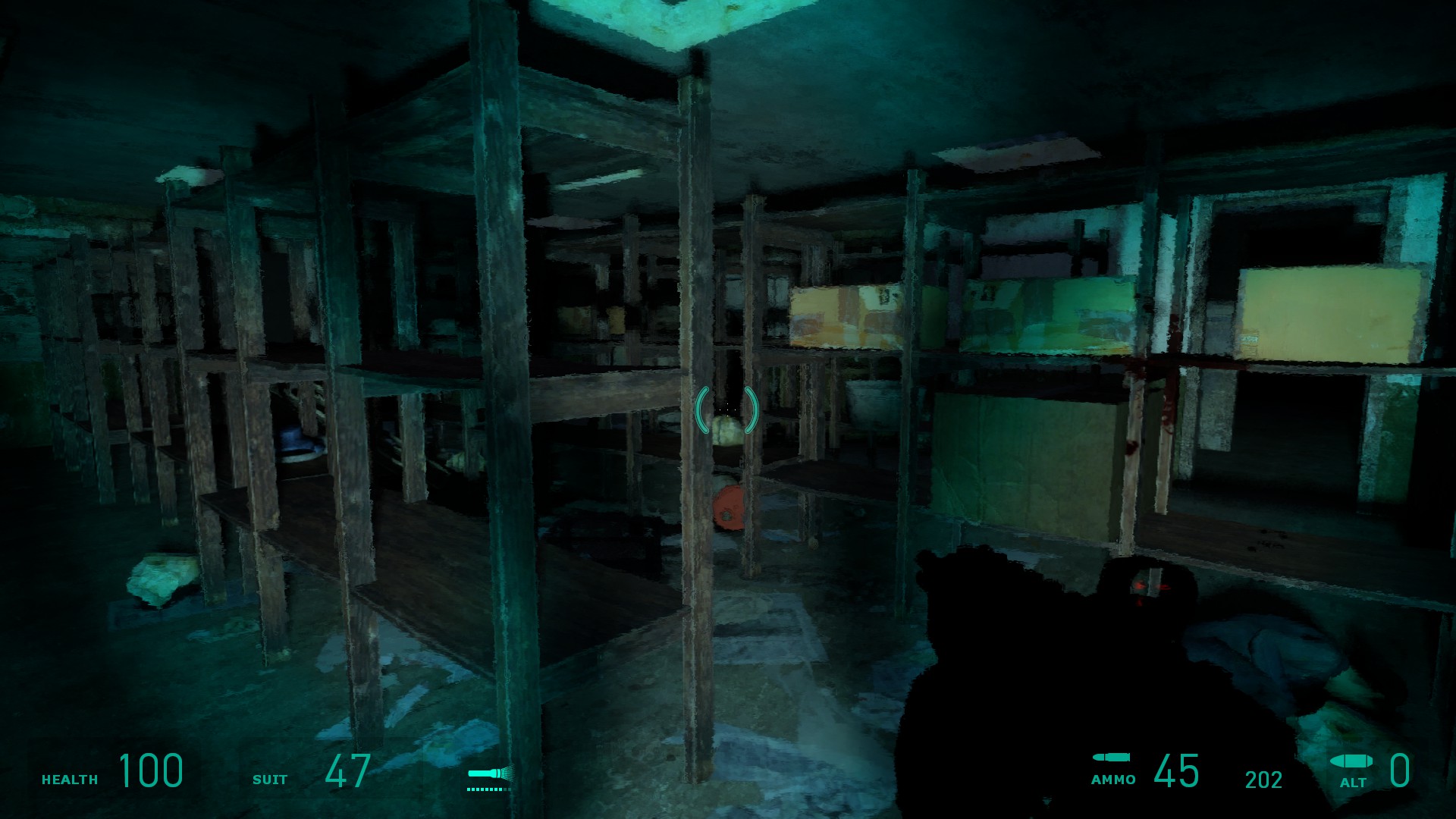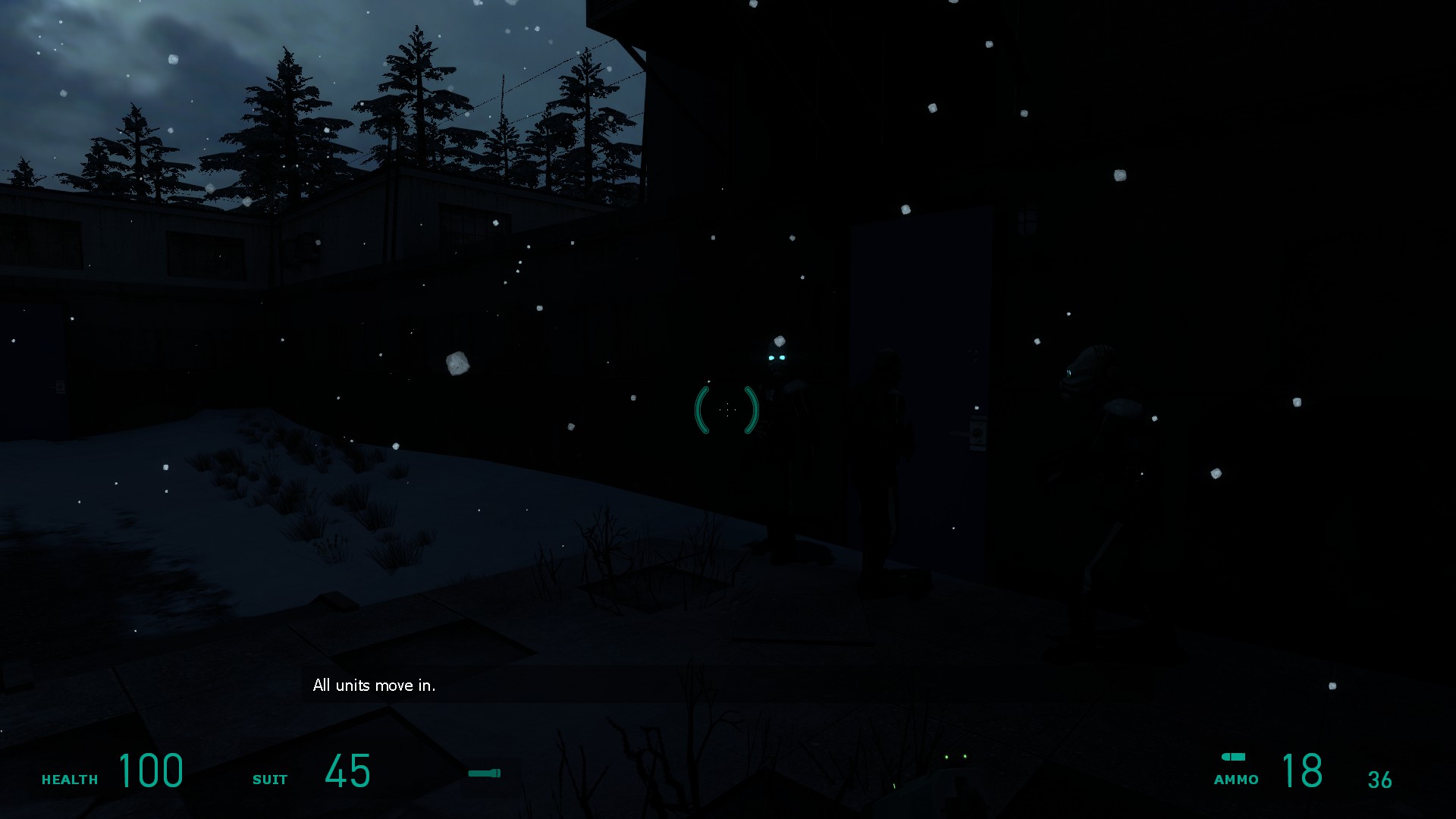 The intro is brief, and is designed to teach the player one thing - bullets hurt.
Sorry I can't give you more yet, but I've got to nail this second detail pass and get onto Beta testing.
Thanks for the continued interest!