Here we have the first of many blog-like updates to share. Of course the frequency of these will be very low until we can get a hold of the game.
To begin, the current map: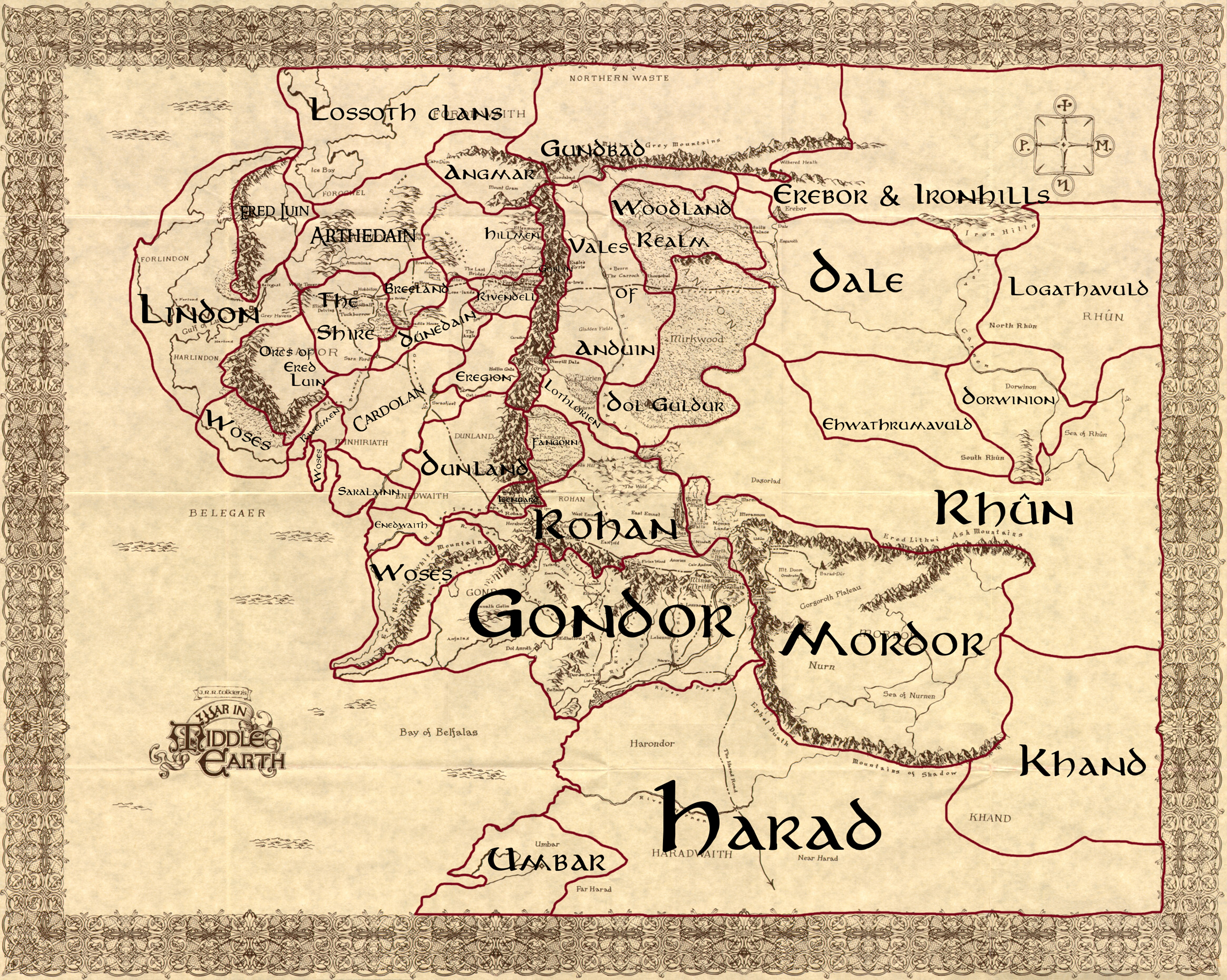 This is not final, there is a few more smaller factions that will be included, but represents close to what we want in the future. Of course this would take a lot of time, the main reason we are cutting up Middle Earth and then releasing them in sections. This is so we all can enjoy the mod as soon possible, as we have waited long enough for Bannerlord already! The first release will be of Mordor, Isengard, Rohan and (most of) Gondor.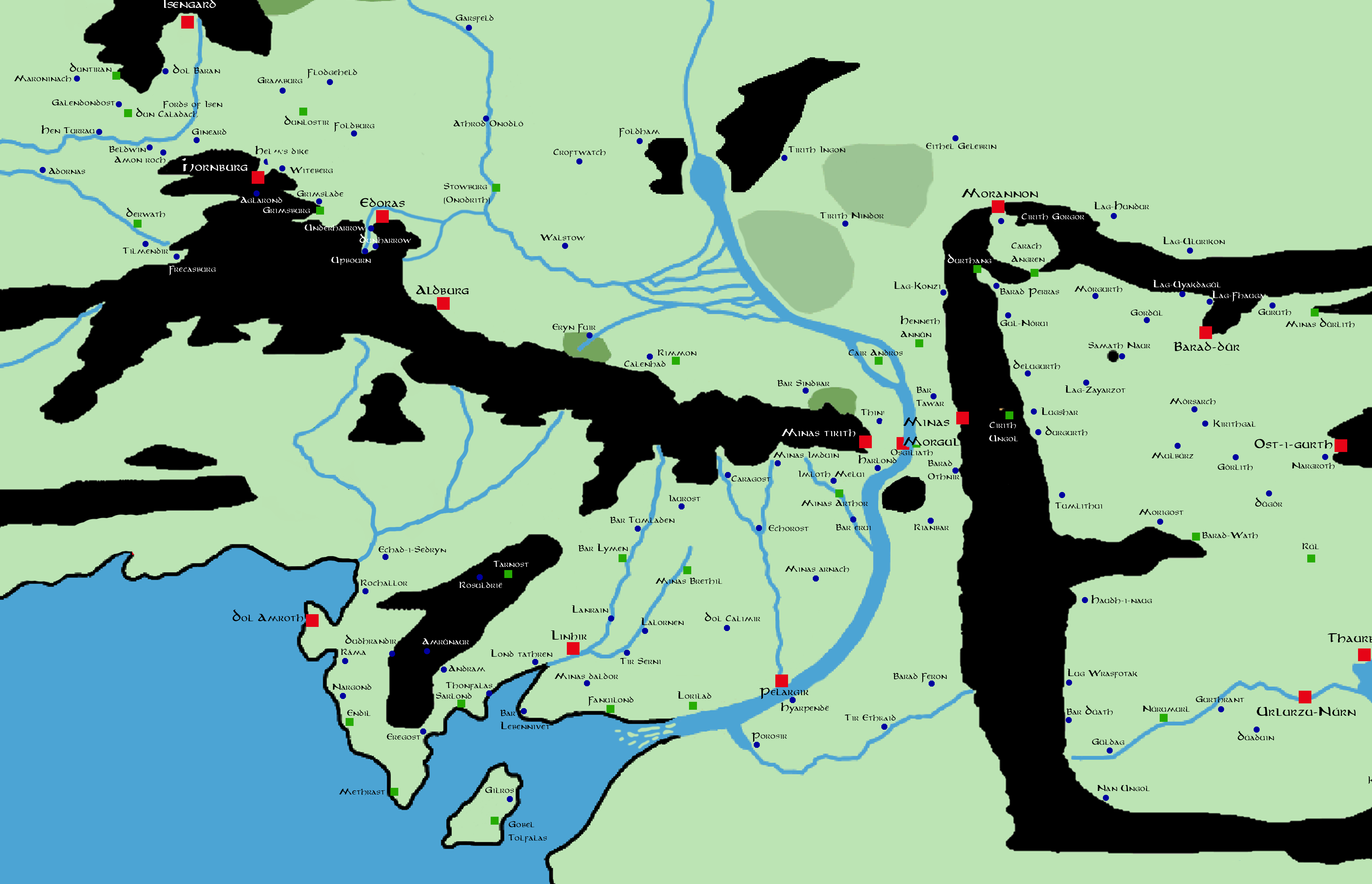 Town- Red
Castle- Green
Village- Blue
Large thanks to nicrlaitheking who has compiled these maps and factions, as well as many lists of lore accurate names for lords and other characters.
Once these factions have complete armours, weapons, scenes, and lords we will move onto other parts of the map.
Campaigns
A feature that we have been brainstorming is custom campaigns. They will involve a series of events, missions and battles from known LotR history. The main idea is to allow the player to play scenarios they would not be able to on a normal play through of the mod. Here is an example:
The Last Alliance
Siege of Minas Ithil S.A. 3429
Battle of Osgiliath S.A. 3429
Battle of Dagorlad S.A. 3434
Siege of Barad-Dûr S.A. 3434-3440
Slopes Mount Doom S.A. 3441
Disaster at Gladden Fields T.A. 2
Characters: Gil-galad, Elendil, Isildur, Anárion, Elrond, Círdan, Thranduil, Oropher, Sons of Isildur (Elendur, Aratan & Ciryon), Estelmo, Ohtar and Amdír and Sauron
We have many of these campaigns that we can do. So if you have any you want to see please comment them down below with details! Do keep in mind that we will be doing things from Middle Earth in the Second and Third Age, nothing from Beleriand.
Gondor
Gondor is closing in on finishing. Pelargir and Dol Amroth remain the two largest fiefdoms we have to complete. Otherwise, every other fiefdom is either completely finished or very close to it. Here are the current troop trees.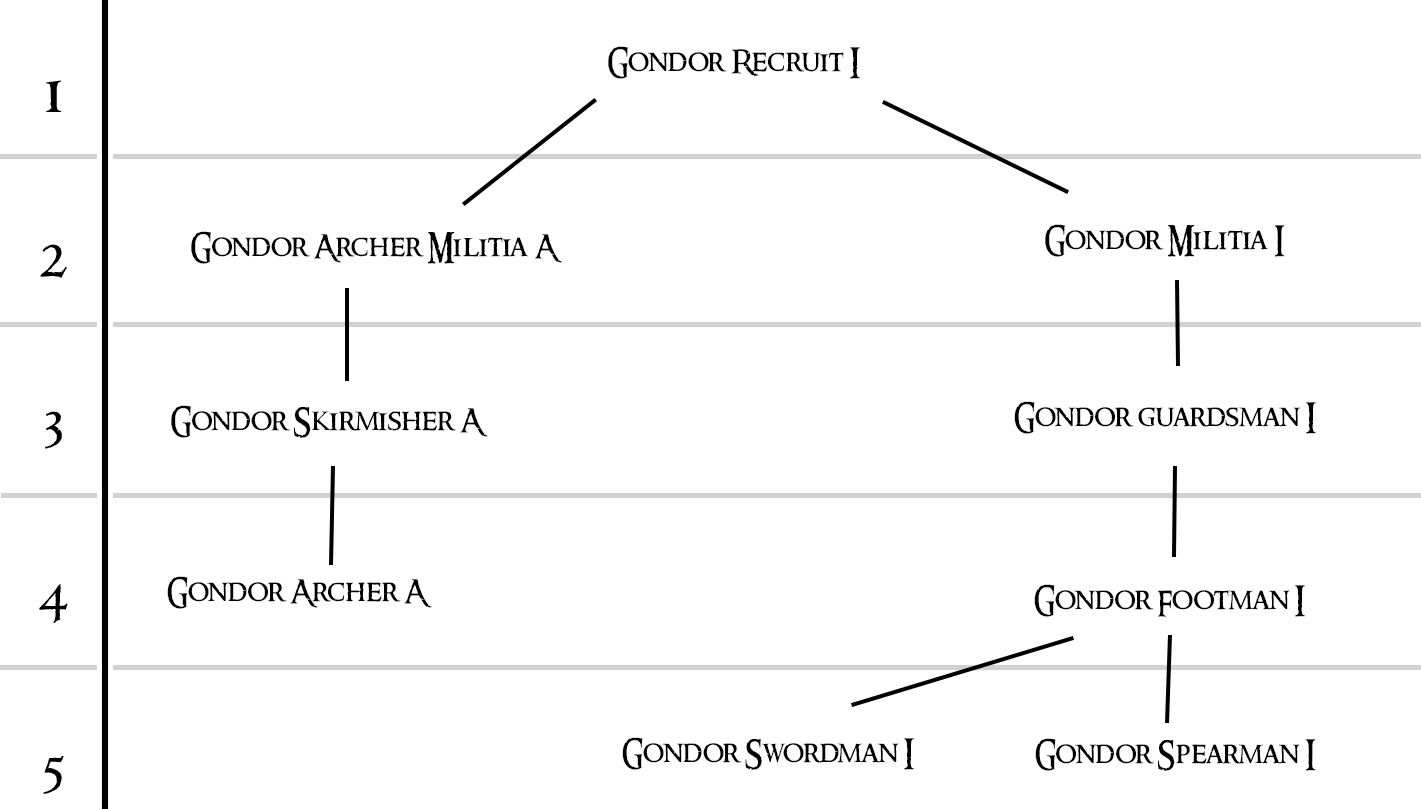 The mainline Gondorian force, recruited from villages is very close to done, their armours will be shown soon.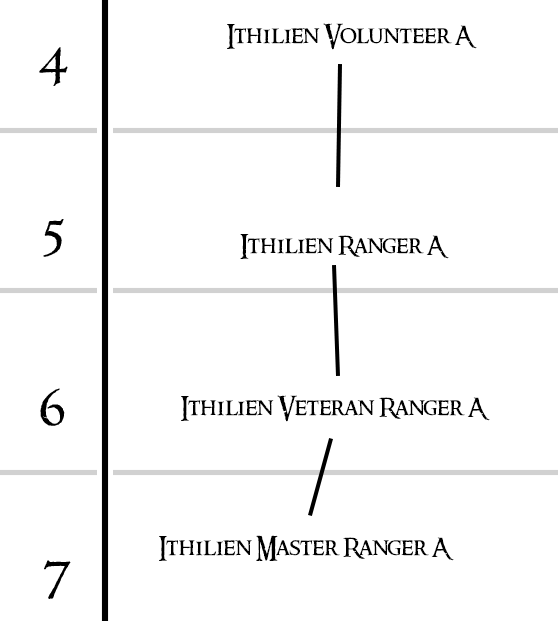 The rangers of Ithilien are complete, expect to see the variations in the Gondor Update.
Pelargir, concept is currently being made by SimonJW, more of which will be seen in the future!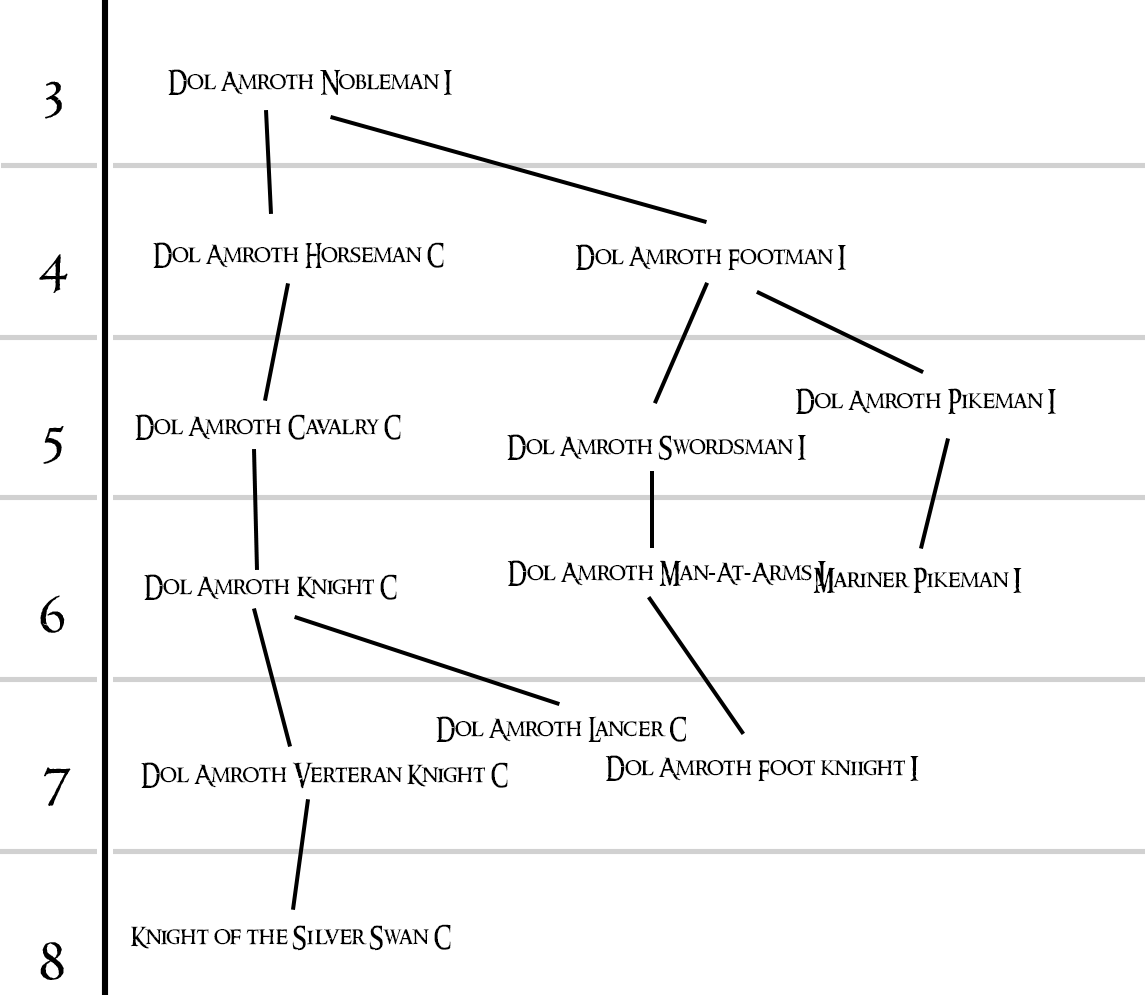 Nobles from Dol Amroth, this tree was cut down in size from before and has very little done so far.
The tower guards are mostly finished, their equipment previously posted.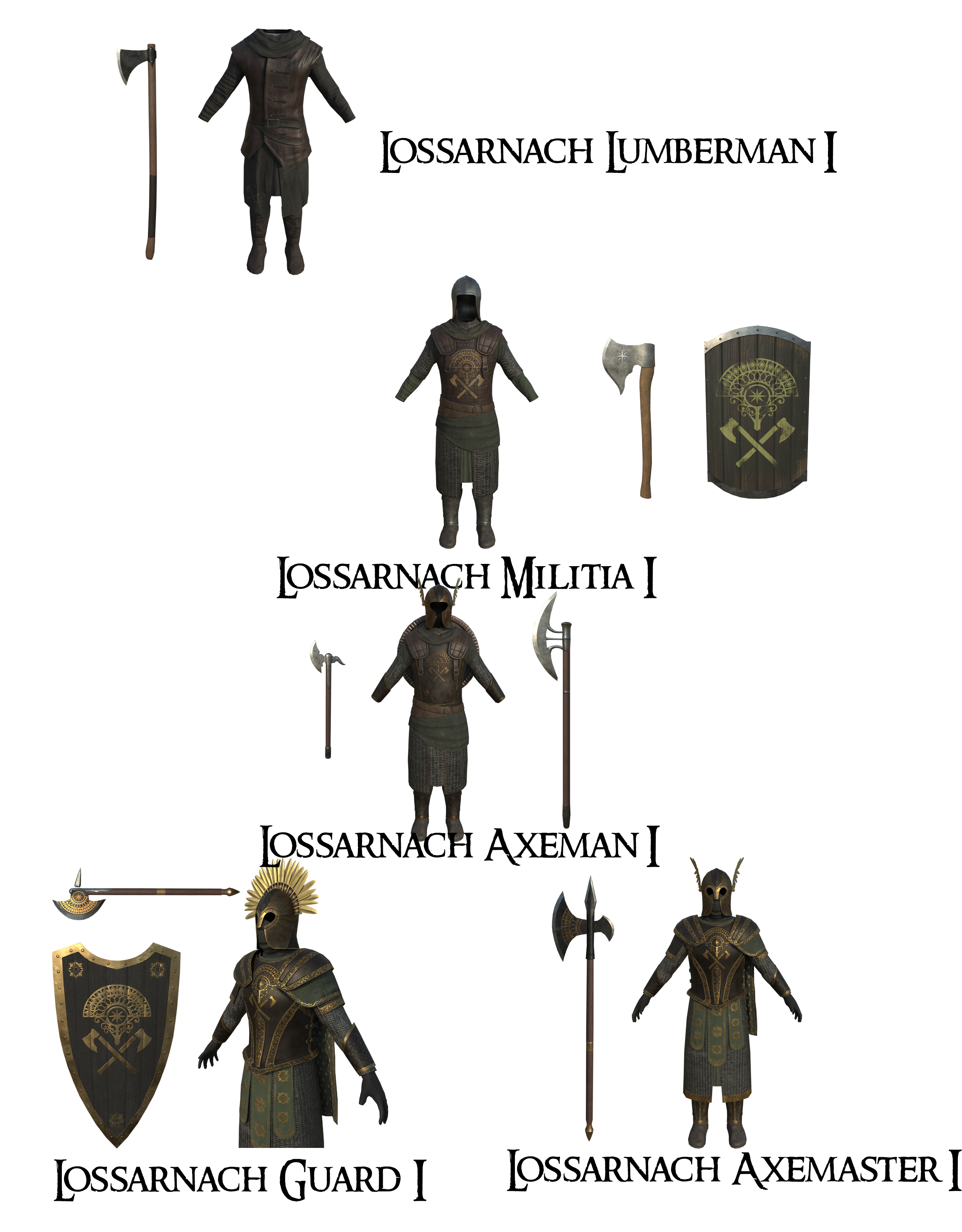 Lossarnach, specialized in heavy axe infantry. This tree is practically finished with a few adjustments that might be made.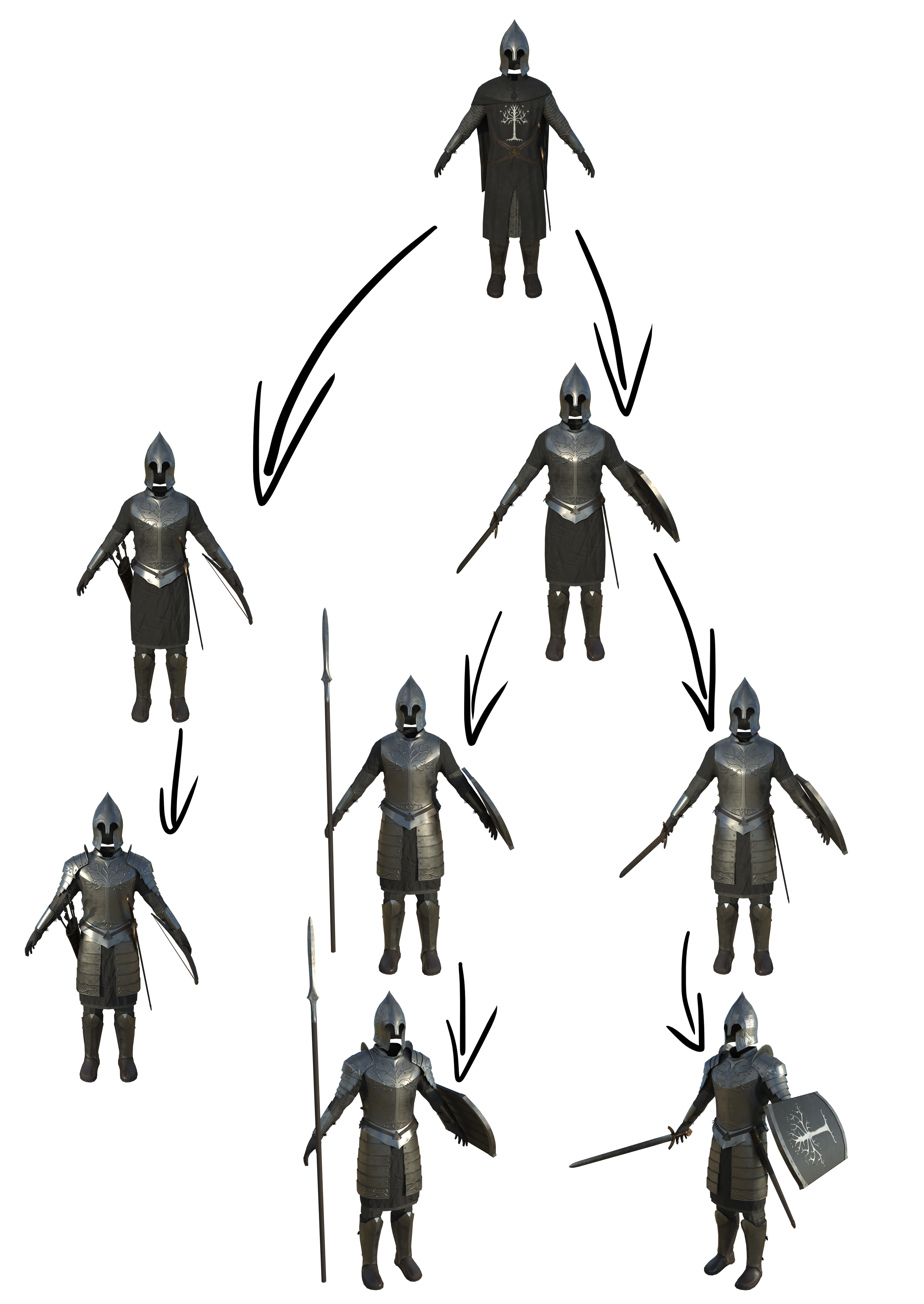 Nobles of Gondor, available from castles and cities they are complete except for the noble clothing and horse armour.
As always, suggestions are appreciated!