Mod of the year Top 100
---
Hi again everyone!
Today the we bring you a status and update for the Far East War on Steam. We also bring you good news! We have reached the Top 100 for the annual Moddb Mod of the Year competition. Firstly we want to thank everyone that voted for us and help us get to our goal of being in the top 100. We join other very big mods like Eastern Front, The Great War 1918 and the Blitzkrieg. Now we need you guys once again! The team want to get higher! We need you guys to vote for us once again so that we can hopefully get that title or even just get into the top 10 mods of the year! Vote for us also tell your friends and please spread the word! We really appreciate it! Thank you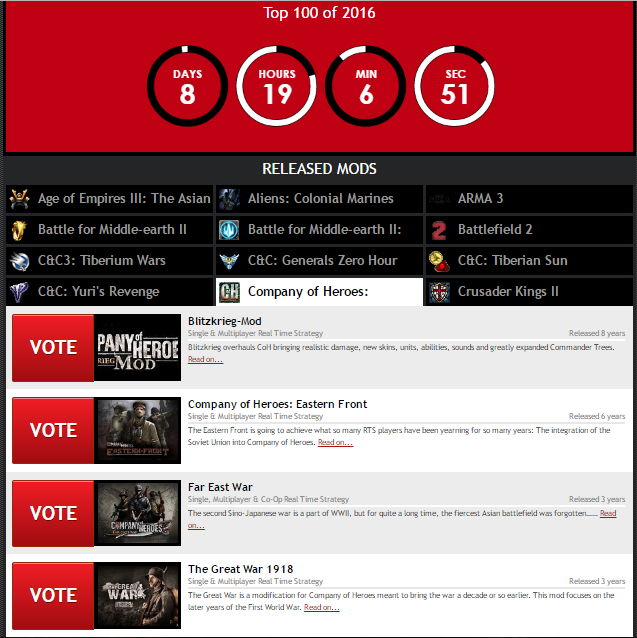 Far East War in the Top 100
Mod Updates
For the mod we have encountered a problem that has delayed our release for steam, which means the release here on moddb will also be delayed sadly. We are hoping that we will be able to give you guys a release soon! Stay Tuned
Future release
Stonewall operations (almost done) (hopefully another map as well)
The other Operations
Single Player Campaign
Till Next time solider!
_RedHawk and from the rest of the Far East Development Team
---
Far East Nevers Stops Updating!!
---