It is that time of the year again where ModDb hosts their Mod of the Year Contest. We hope you have enjoyed this year's releases of Beta 1.0 all the way up to patch 1.5. If you like what you have seen and appreciate the amount of work us devs have put on the mod the past year or so, please vote for us in the contest.
As you well know, you can vote for as many mods as you like by going to their ModDb page. And to vote for Resistance and Liberation click the icon below and choose "Vote for this Mod".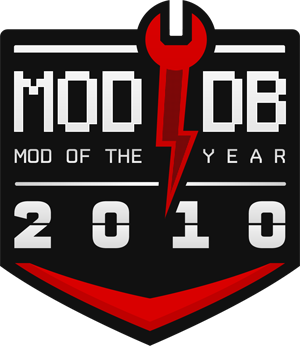 Not sure yet? How about some eye candy to get you in the mood.
Here is a look at the map Battle of Carentan by our own Felix Rauhut with a sweet G43 to boot.
Along with the screenshots we would like to showcase our g43 model with a render done by James Chilton. James is the same person who modeled the amazing FG42 that was shown in our latest RttF post.
Every model is a collaborative effort by the team. Here is what the team can accomplish from modeling all the way to being finalized by Eero's amazing artistry. Take a look!
Not enough? Well then we'll fight you for your vote!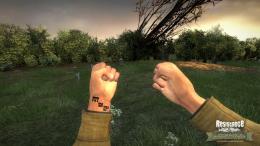 *Tattoo photoshopped for comedic effect.
One last thing, we are still looking for an advanced C++ programmer who is willing to put forth a long term commitment to the RnL Dev team. It is a big plus if you are familiar with programming in the source engine. Also, as always we are looking for anyone skilled in one of the following categories: game artist(modeler, texturer), 2D artist, animator, and level designer. For more information and to apply go here(RnLJobPage).
On behalf of the dev team, we'd like to thank you for the past year of support and we are still pushing for more to come.