Hello and welcome to the first (Warrior-approved ;D) No Man's Land News! This will be the last No Man's Land news with Battlefield 1918/2 content.
First up, we have the Steilhandgrenate Model 1917.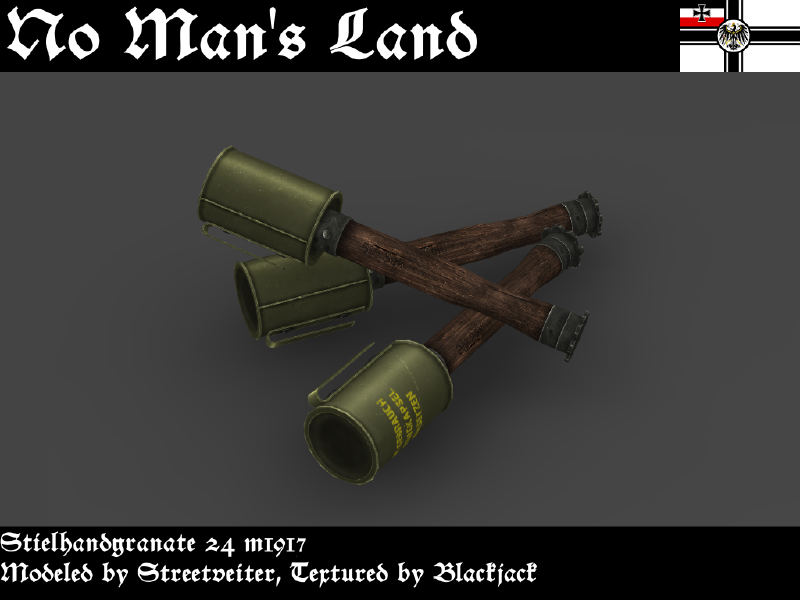 When World War One began, grenade technology was extremely primitive at best, as not much of the design had changed in over a century. As battles evolved from open fields into grim, muddy trench warfare, grenades became a very important weapon for clearing out groups of enemy ranks while the thrower remained out of the direct line of fire. Favoured for their superior range over round grenades, many stick grenade variants were produced on both sides, but most notably by Germany. In 1917, Germany designed and put into production what we now recognize as the classic stick grenade, whose fuses were much more reliable than traditional grenades. It was mainly used as an offensive grenade, and it was designed to kill by its concussion wave, instead of shrapnel, and to stun anyone in the area that it didn't immediately kill. This allowed the thrower to immediately follow the grenade in instead of having to hide behind cover, thus making it one of the first and most effective lethal flash-bang grenades. The grenade design was so effective that by the time 1916 rolled around, German munitions factories were producing over 8,000,000 grenades a month. Between 1914 and 1917, twenty different versions of the stick grenade were fielded. Even with the high variation of grenades, the Model 1917 was the standard and other models were soon phased out.
Next up, we have the Geballte Ladung.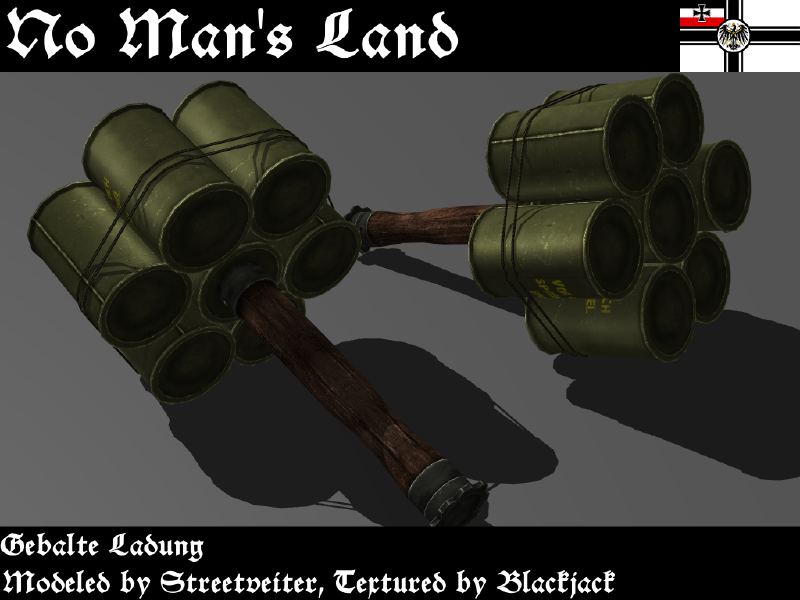 The Geballte Ladung Is essentially six to eight m1917 grenade-heads strapped together and was commonly used for anti-personnel and anti-fortification. This useful device could blow a door open, a wall down, a man's body apart, and rip a tank apart. It came onto the battlefield when armoured cars came out, and when normal machine-gun ammunition wouldn't penetrate the relatively thick armour. The geballte ladung was used to rip apart that armour and effectively destroy the cars, and when they appeared on the battlefields, the tanks.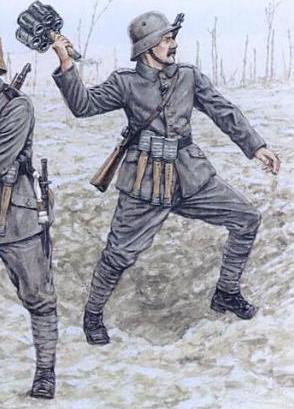 Last, but certainly not least, we have the Mills Bomb.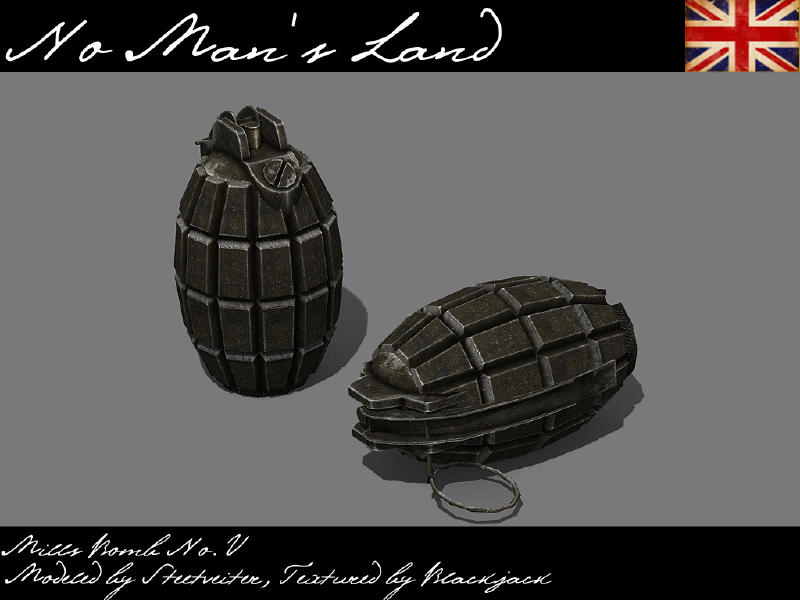 The Mills Bomb was designed by William Mills in 1915, but was based off of a Belgian Army design (the Roland Grenade) dating back to 1912. In 1915 the British army adopted it as its standard hand grenade. Between 1915 and 1918, over 75 million Mills Bombs were developed. It was a fragmentation grenade, filled with Baratol-a mixture of TNT and barium nitrate. Because its detonator was awkwardly placed, It sprayed out shrapnel unequally. The Mills bomb underwent many variations, but It was so favoured by the army that it was the standard grenade until the 1970's.