Hi there!
Happy to announce that we finally launched our game on mobile devices.
Web version is pretty popular on y8.com website, but if you didn't hear about it - stay awhile and listen!
Prop Hunt genre is familiar to almost every PC gamer and that is what our game about - one team hiding as Props, other team trying to hunt them down.
Our main goal is to achieve smooth and fun gameplay on mobile devices with comfortable controls.
Thats why we added few features such as ability to disarm Hunters while playing as a Prop, or revive when someone caught you (so there is no need to wait as spectator untill the end of the round).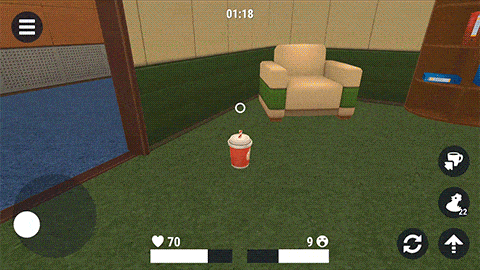 Hide Online started even better than we expected and reached 2k online just in few days.
If you like this kind of games and want to try it on mobile - you can find it on Google Play Store.