Over the past few weeks you have seen the players and commander system, now let's get to the fun stuff. Everyone love a little fire power, or in this case steam power in their hands, Today we put it all out in front of you to look at. For those of you who have already been following us, some of this you will already know about, but we also have some new, never released media today too!
One of the first members of the team Kris 'RagTag' Thaler, has single handedly created the unique weapon experience you see before you today. We gave him a basic overview of the types of weapons we were wanting, and some very basic design ideas, what we got in return blew our mind!
Here are the various concepts he created for us: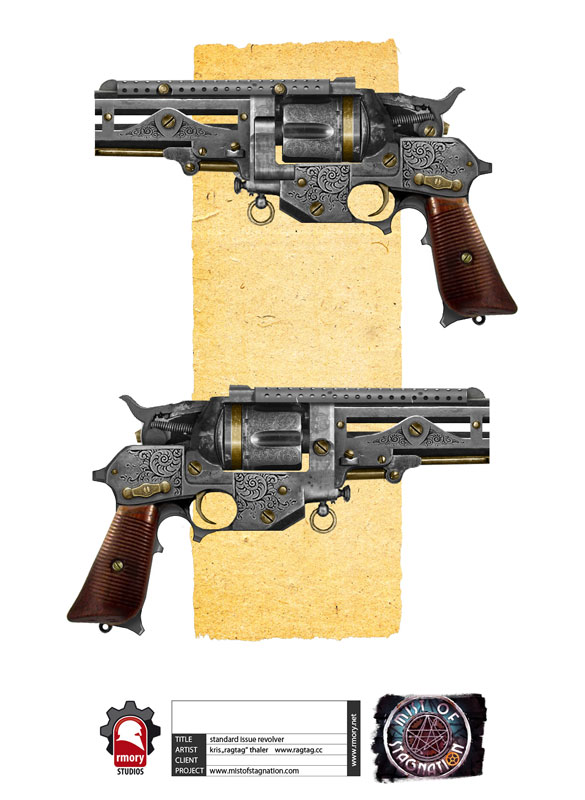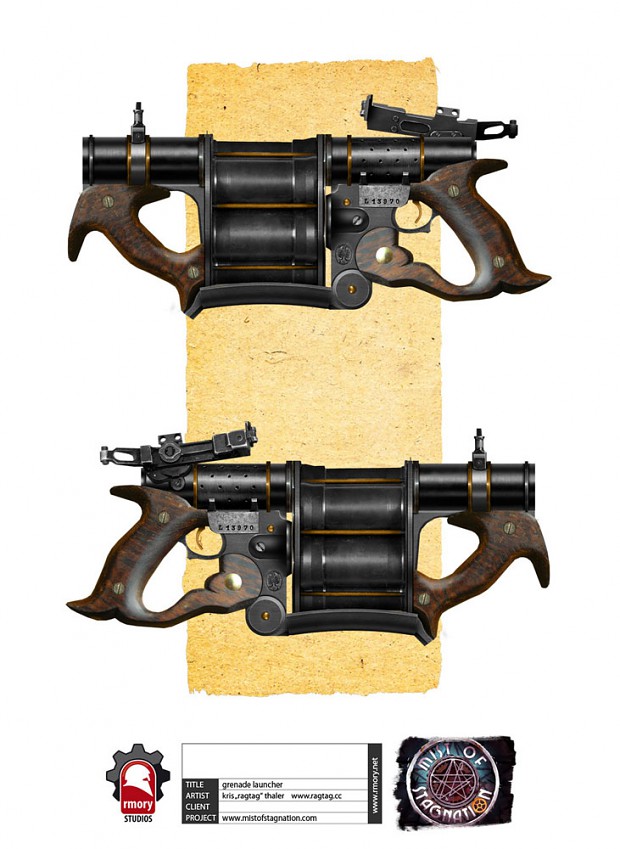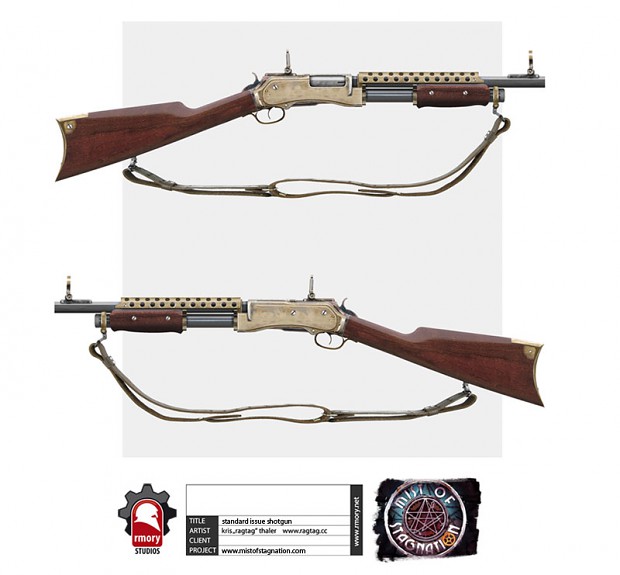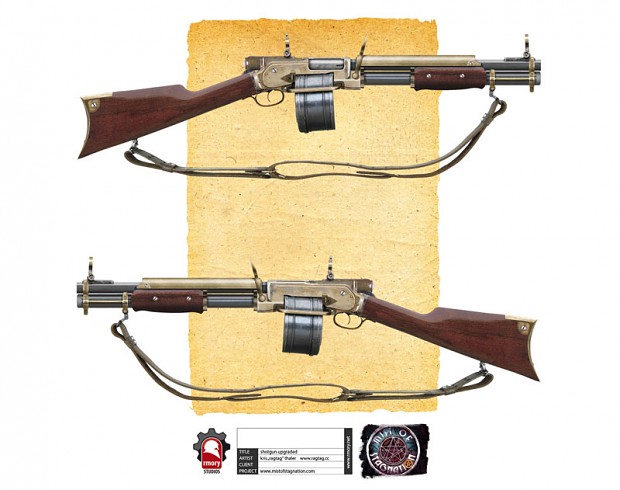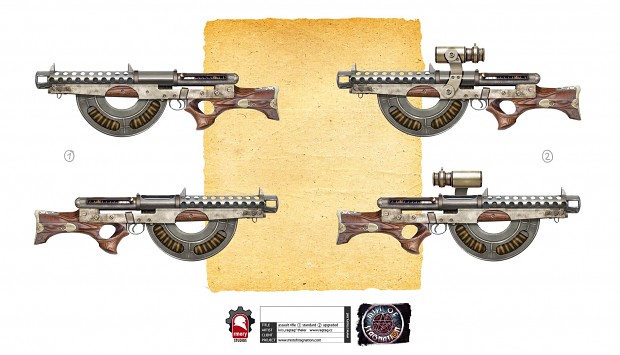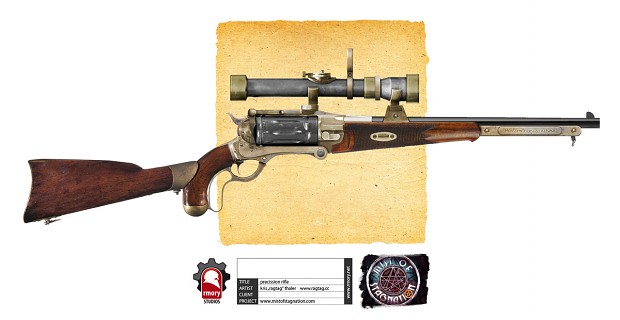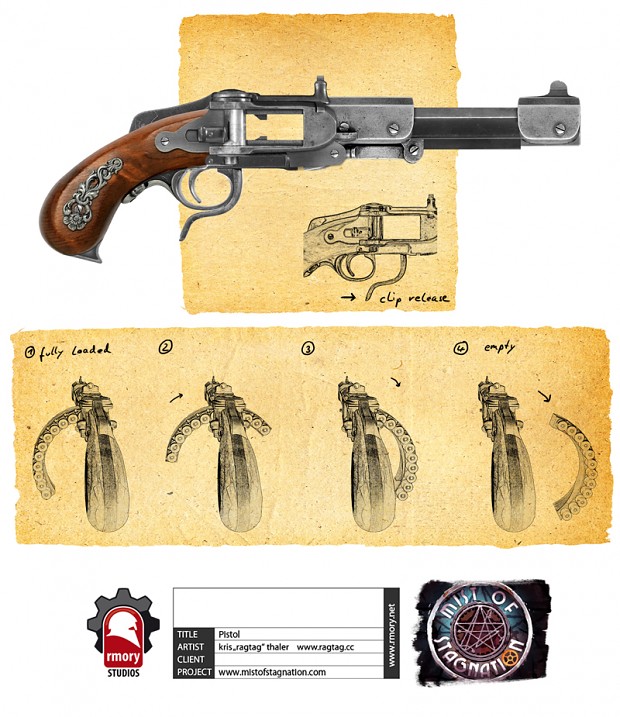 These are all 3d model concepts which allowed the great perspective views you see
here: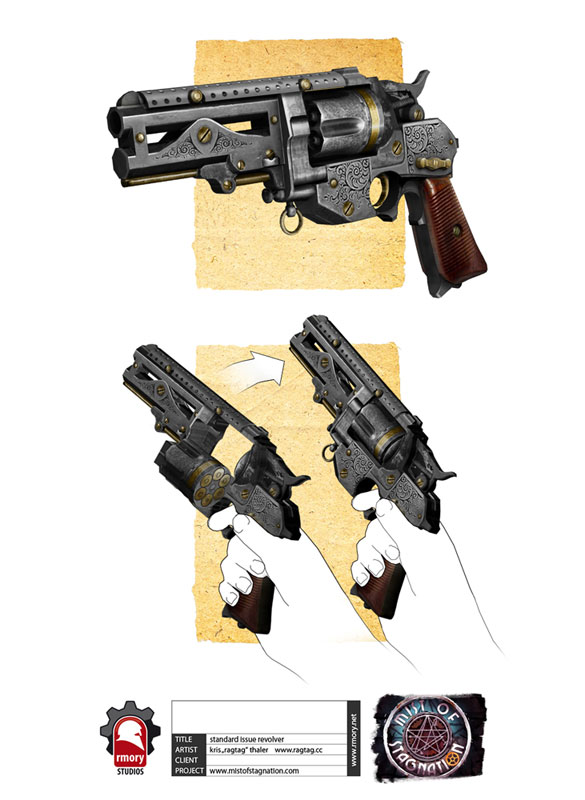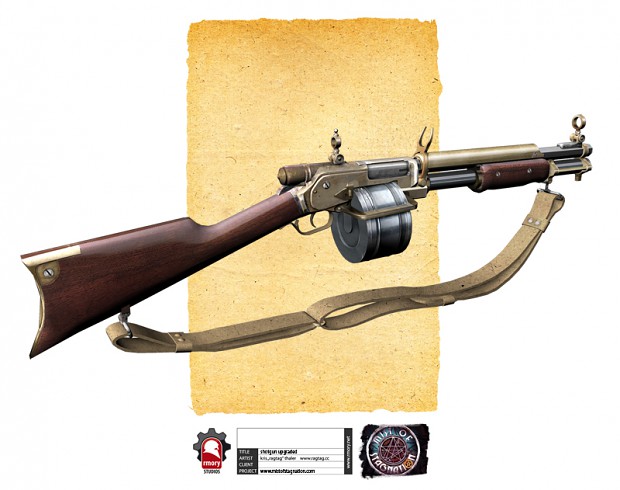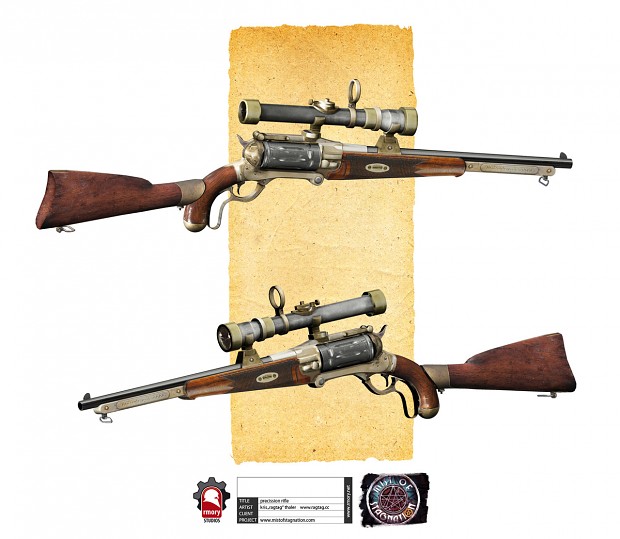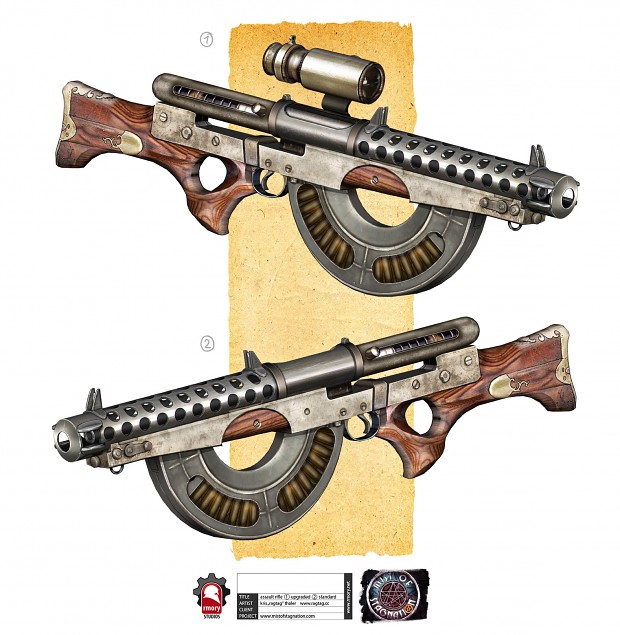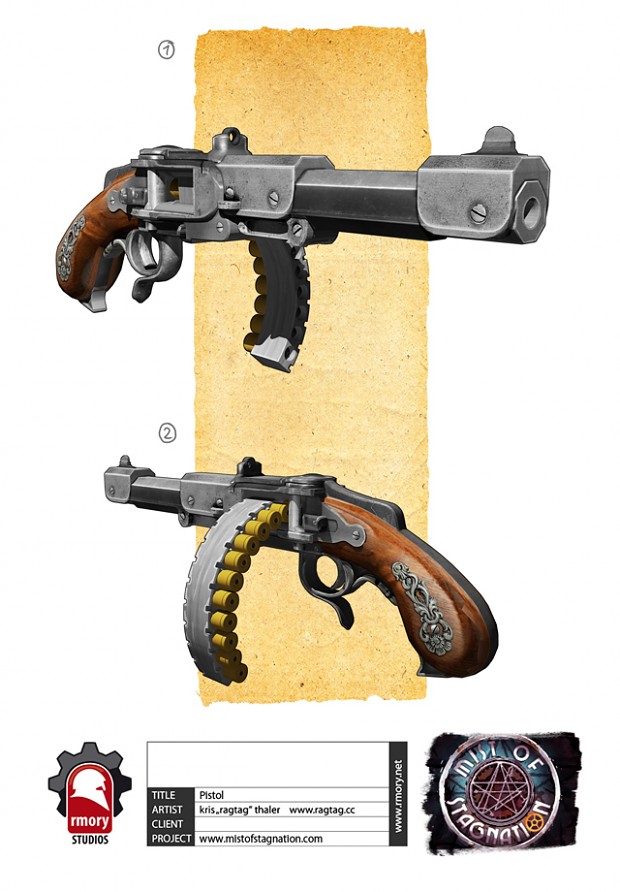 This was very helpful when it came time to start modeling these out, because there is always a gap between concept and design phases. After months of modeling, everything was going great, and then we hit a wall again. Our modeler was unable to continue because of school, and I fully support him on his choice to focus on that instead of this. He is still with the team, but in a different capacity now, but in the meantime, we had some models to make with less time than ever to get them done!Enter Patrick Walsh.Patrick joined our team about a little over a month ago as a hired gun to knock out these models and get them over to our animators as fast as possible. What a great decision that was! Warning!!! Cover keyboard to protect from drool.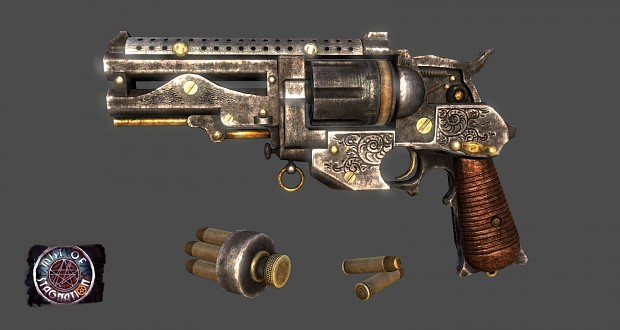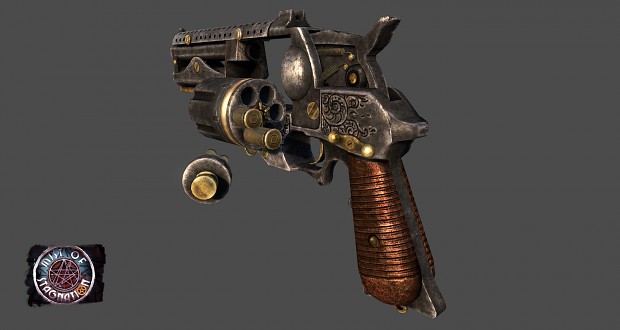 Just in today!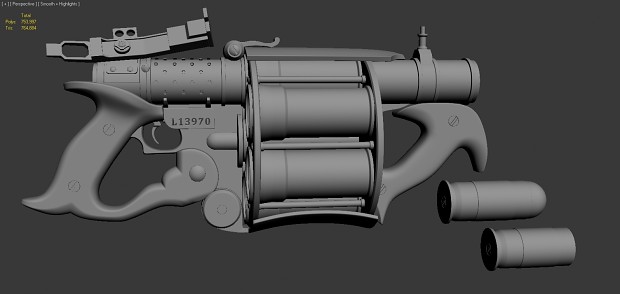 Our weapons system also uses a series of upgrades that the commander of the team decides on and researches. Some of these upgrades can include new ammo types, higher capacities, better accuracy, scopes, and more. Deciding which of these your team needs will be a fun part of the game, and making the right choices will determine the victor.
When our coders started to implement these weapons into the game, they found that there are a lot of tweaks to be made for a good, balanced game to happen. There were many rounds where an over powered, infinite range shotgun was used for single-shot KO's from across the map.
Once again we thank you for checking out news, and keep spreading the word. We thank you for all the encouragement we have been getting from the public. ...and as always Thanks for reading and be sure to check back next week. If we get enough followers by week 8, we will have a very exciting gift for you!