The bad news
With the pressure of University, regrettably Jo Fripp has stepped down from her position as Lead Artist, leaving the position open to anyone who thinks they would be a good fit for it, (If you do, feel free to contact me at Dan@rampantstudios.co.uk).
Jo has been a great help with the creation of 28CL but obviously studies should come before anything else. Thanks for all the help Jo!
The good news
Were making very good progress with the programming side of things. The character can now collect carrots (currently using a box as a place-holder) and has to get from one side of the map to the next. Once we've sorted out our artist problem I hope to start working on our storyline within the game.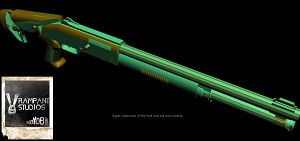 Mark Kuykendall has made great progress with his shotgun model and will have it finished soon! He has created a low poly model along with a high poly model which he will use for the final textures on the low poly model. Along with this we have several other concept weapons in the works which will (in perfect conditions) be finished soon so we have something to show off.
Along with the weapon models,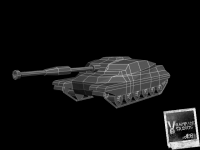 Alex Peralta has been working on decorative objects for the maps. In this case he was working on a tank model. We hope to have a deficit city scene with burnt out buildings, vehicle and to show the lack of military, burnt out tanks.
I will be releasing the game bible to anyone who would like to read it pretty soon when I've done a bunch of re-drafts and make it all pretty for reading.
All in all, 28CL will be limping forward and will continue it's development, I wish Jo the best of luck and look forward to working with her in the future.
-Dan.